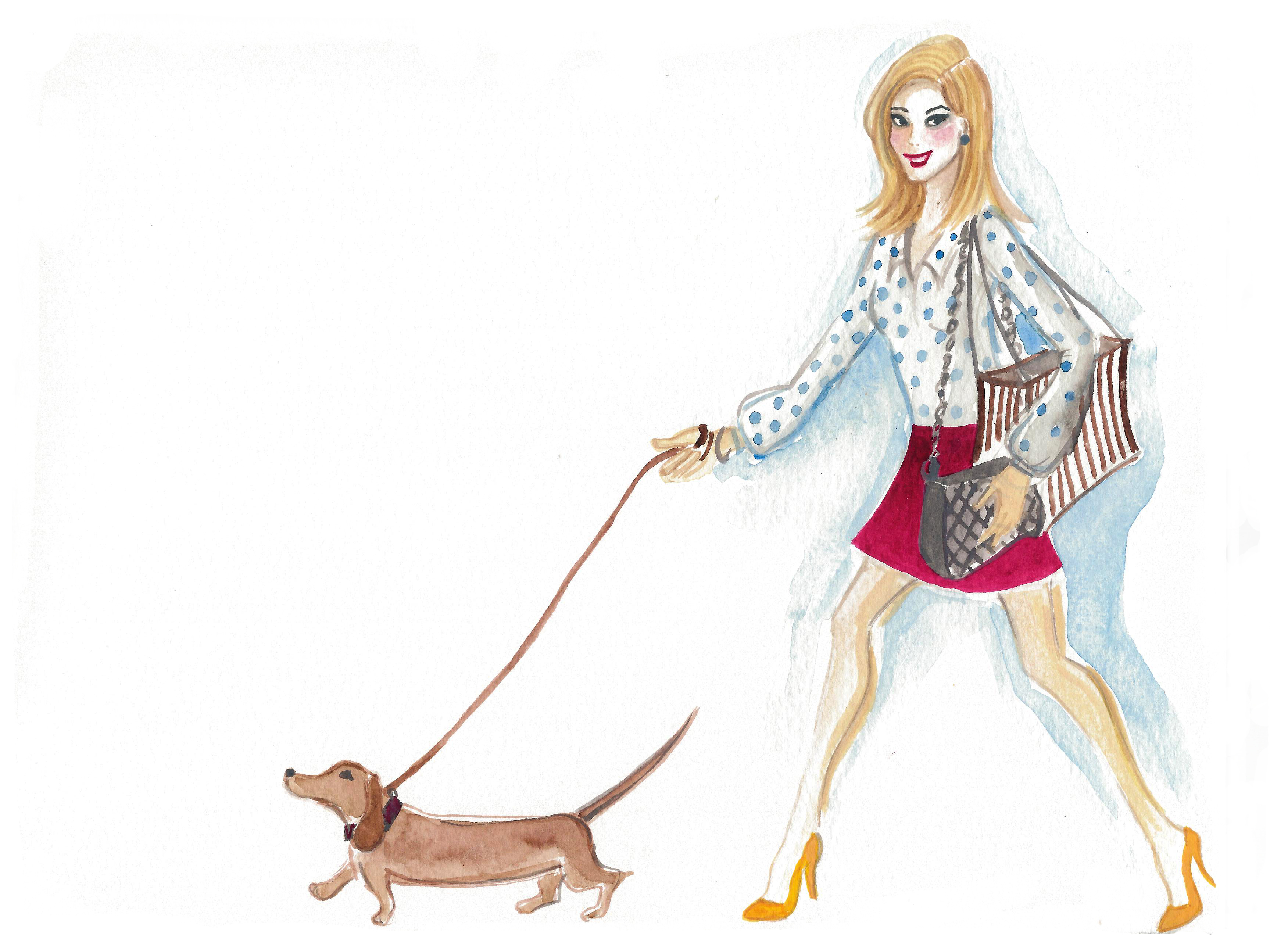 Hello, World! Welcome to Kelly in the City. I'm your average girl with a love for everything style, whether it's fashion, home decor, photography or New York City (and now Chicago) life.
I believe that a girl can be both fashionable and classy at the same time. I believe that style is timeless. I believe that integrating color into everyday life has the power to make you happy. But I also believe that style doesn't define a person.
…What does define me, then?
My family. My fiancé husband (and best friend). My daughter, Emma. My friends. My love for New York. (And now, Chicago!) Photography. Travel. Laughing so hard that it hurts. My miniature dachshund, Noodle. Decorating. Music. Embracing new life stages. Growing as a person. Writing. Documenting life. Trying new things and taking chances. Stuff like that. :)
♠
A little more:
I arrived in New York City back in 2006 after graduating from Fairfield University in Connecticut with a degree in English and journalism. I originally wanted to be a newspaper reporter, but quickly learned that Manhattan reporting positions are a little difficult to come by and usually require a bit more experience than a couple of internships.
It was a lifelong dream (you know–throughout my many years of existence) to spend my twenties in New York City, so living in Manhattan ended up taking precedence over the plan to become a reporter. I took a position as an online news editor at a trade magazine down in the East Village, and spent my days falling in love with New York. I didn't exactly love editing and writing about real estate, architecture and design, but the location was amazing and it was thrilling enough just figuring out adulthood on my own in the city.
I left a few years later after seeing a "TEACH NYC" advertisement on the subway, and, wanting to give back to the city that provided me with so much happiness, became a middle school teacher in the Bronx. There, I met my fiancé husband (yes–another teacher at my school!)… and the rest–on the romance part, at least–is history!
A couple of years ago, Mitch and I decided to make a big life change, and we moved to Chicago. While I never thought I'd leave the New York metropolitan region and struggled with the transition, I've have fallen completely in love with the Windy City, our neighborhood and our friends. Last summer, Mitch and I even bought a house in Lincoln Park, and we recently had a baby! (Her name is Emma, and she is everything to us.) You can follow along on our homeownership adventures here. :)
Want to learn more? Read my FAQs page, and get in touch with me at kelly@kellyinthecity.com.
Disclosure policy: I work with a few affiliate advertising companies, which means that if you click on or purchase a product through a link, I may earn a commission. However, all opinions on Kelly in the City are my own. (Promise.) If this is good with you, sham on.