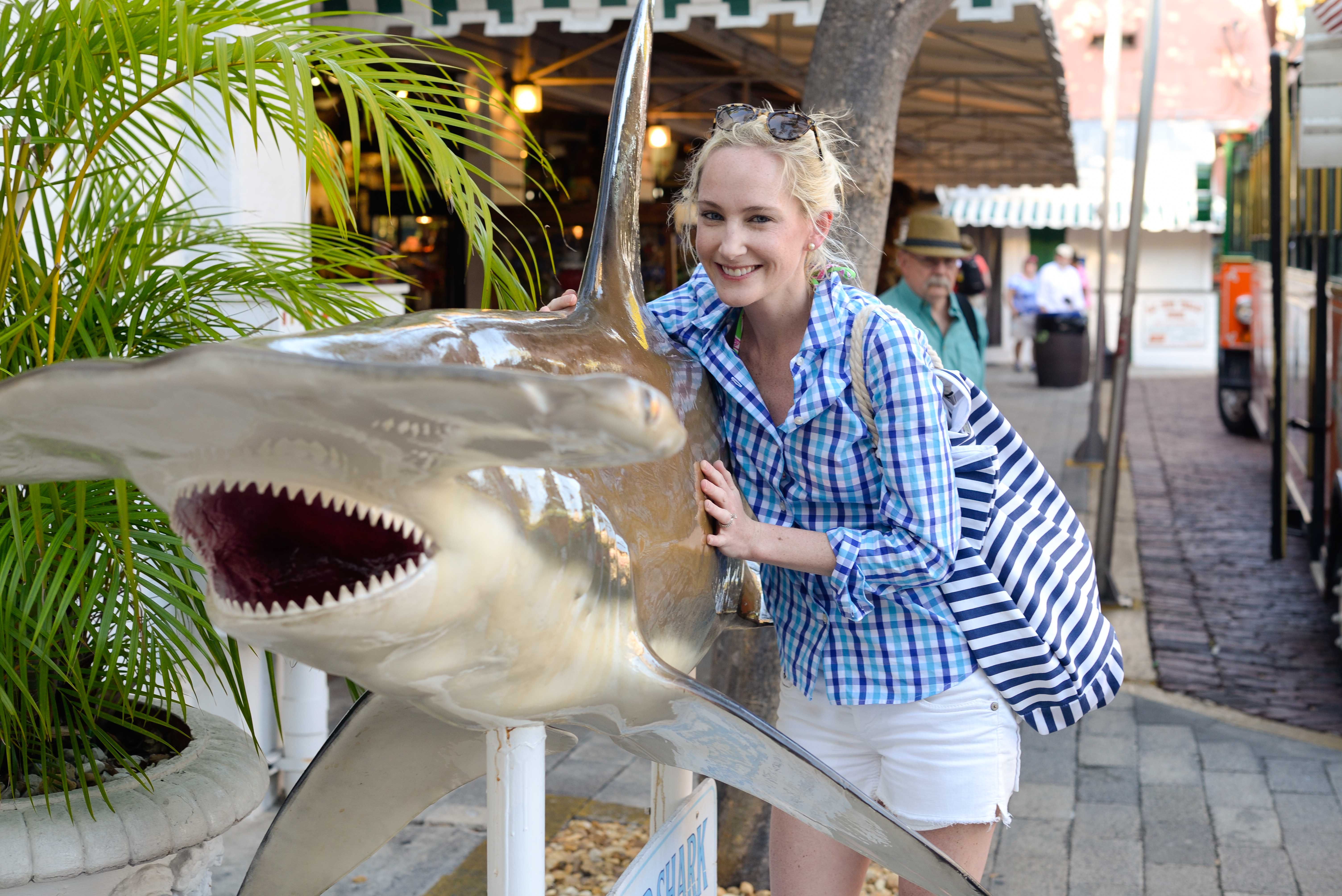 Shirt: Vineyard Vines (c/o) / Shorts: Stitches / Shoes: Sperry / Bag: Julie Brown (c/o) / Earrings: J.Crew / Bathing Suit: Lilly Pulitzer (Old), but loving this new one by Lilly / Sunnies: Kate Spade
All right. These are my last remaining photos from my road trip to the Florida Keys. Sad for me, but I'm sure you guys were getting a bit tired of them! ;) Anywho, they were taken after a long day of swimming and sunning. So please excuse the crazy hair.
Have I mentioned how much I adored Key West? Oh. My. God. This particular day–when these pics were taken–was seriously one of the best days of my life, haha. Key West is incredible! It seems to be largely inhabited and visited by older folks, which is fine by me. While Mitch and I love "going out," our definition of "going out" has changed considerably over the past few years. We prefer a lively atmosphere, but we want to be able to hold a conversation without screaming over blaring music. (Feel?) Key West's animated streets provided us with hours of entertainment; there were tons of fun restaurants and bars, many of which were on the water; and, like Savannah, you could walk around with a daiquiri in hand! But the excitement level was a few notches below that of South Beach or Bourbon Street. Which was nice. What I loved most about Key West, though, was its houses. (You know–besides the Lilly Pulitzer store and Kohr Bros ice cream shop.) Good God. There's really nothing more I can say. Scroll down to see for yourself!