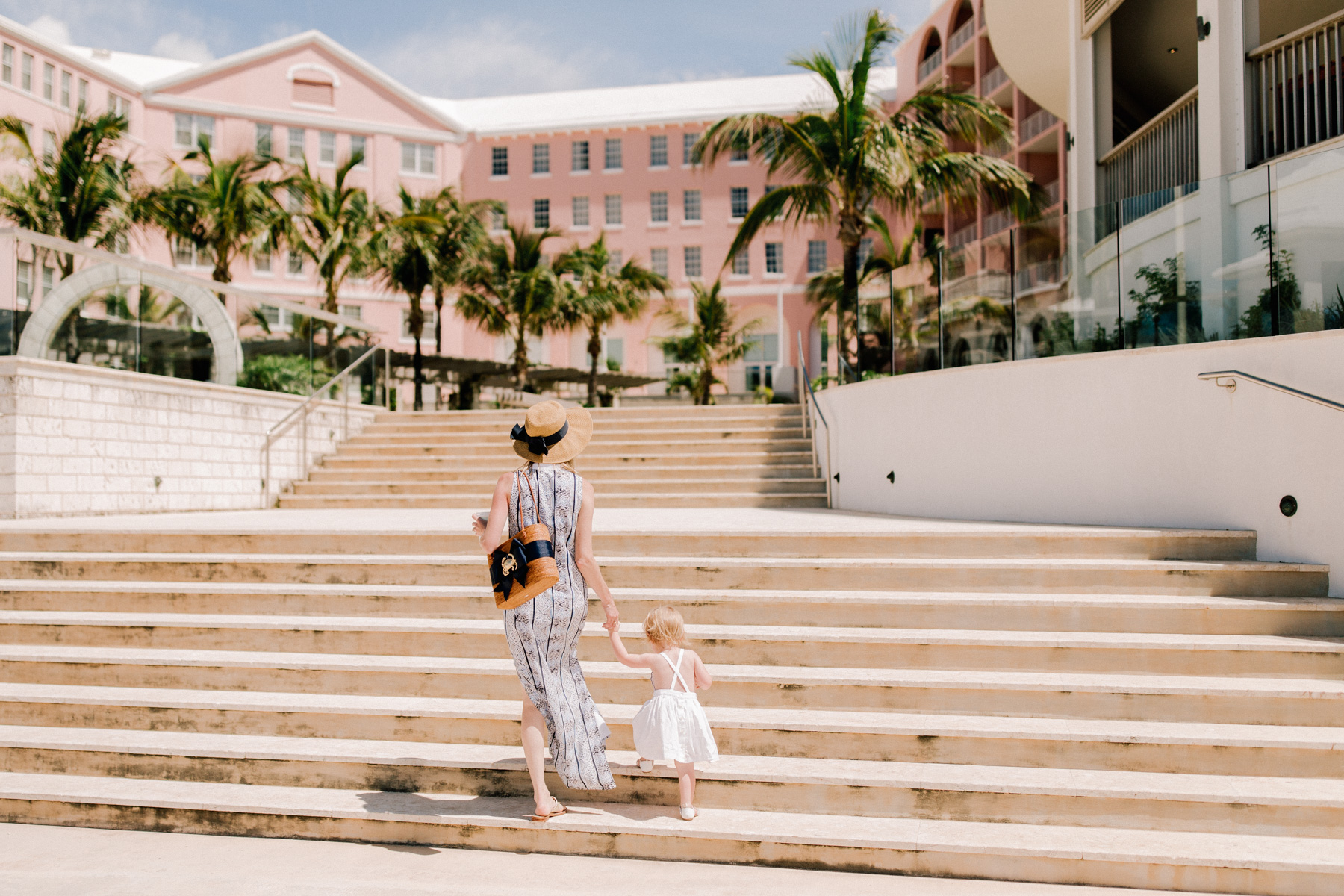 Sail to Sable Maxi Dress (Also available here in more sizes.) / Packable Bow Hat / Lisi Lerch "Charlotte" Bag c/o / Jack Rogers Sandals /  Emma's Sandals / Emma's Dress / Emma's Hat
Today is the beginning of the huge Tuckernuck Sale, so I thought I'd highlight some of my faves! You can take 25 percent off Summer Must-Haves when you use code "USA25." And don't forget to check out the amazing sale selection!

Summer Must-Haves
(Remember: Use code "USA25" to take 25 percent off and get free shipping.)

Favorite sale products
Anyway, here's what's on my mind today:
I'm currently in Ocean City, New Jersey for my parents' 60th birthday celebrations. You can follow along on Instagram and Instagram Stories. (Are we friends yet?!)
Getting here took a long time. I had a last-minute project come in on Friday morning, and I couldn't say no to it. I worked as quickly as I could, but we left the house later than we should have and then hit a major traffic jam on our way to the airport. Luckily, we were flying Southwest, so we simply called and cancelled our flights… and then we drove right past the airport, and continued East. ;) We could have booked flights for that night, but I guess we were still pretty traumatized from our insane experience with American Airlines in Washington, D.C., and we both decided that driving was more appealing. (Emma agreed. 😂 When we asked her whether she wanted to get on the airplane, she said, "Nooooooooo!")
We did half the drive on Friday and the other half the following morning. It wasn't horrible, and Emma was quite the little trooper. But I'm obviously very happy to be here.
One added bonus that comes along with driving is that I get SO much work done in the car. I'm not prone to motion sickness, and I simply tether the internet from my phone. During this drive, for example, I finished one freelance project, submitted a draft for a sponsored post, put together seven of my own blog posts, and scheduled out the majority of my social posts for the week. (Phew!) I love that I'll be able to spend a ton of quality time with my family as a result.
I wore it on the blog here, if it looks familiar! I get so many compliments on it, and I love that it can be worn from day to knight and that it's super lightweight and breezy. Btw: I'm just under 5'5, and I didn't have to get it hemmed. SO nice!
If you've had your eye on this packable hat, now's the time to buy! It's my favorite because you really can't wreck it. Emma's done some pretty terrible things to it 😉, and it always comes back to life. When the ribbon gets wrinkled, I simply steam it and it looks brand new. :)
Hello, most perfect woven tote ever. Lisi Lerch recently acquired the line of bags, and I'm obsessed. You can completely customize them! I went with the large bag since I'm always toting around a ton of stuff for Emma. But look at how many other options there are! They make for great gifts, too.

We're buying an iPad! We travel so much, and we're in need of something to occupy our squirmy toddler. We're going to load it up with education programs and games–right now we're very into the ABC's, shapes, colors and counting–and only break it out when we're traveling or when we're desperate at restaurants. I know a lot of parents are adamantly opposed to handing their children iPhones and iPads, but we've decided that we fall somewhere in the middle of the debate. We feel that if it's used in moderation, and used for education, that the iPad a great thing. Any recommendations on what case we should buy? Maybe one of those stands with the arms on the sides? #newbie
This is our first and last big trip of the summer. We did a lot of traveling for the blog this year, and we're itching to stay put and enjoy Chicago for the rest of the season. We've actually never done this before, haha, so we'll see how we take to it. But an easy and slow summer sounds lovely right now. (That said, I'm sure a couple of little work trips will pop up, and we have a LOT of travel scheduled for September and October–which is why we're still getting the iPad. Want to be prepared!)
Today is Mom's birthday (Dad's was June 1st), so feel free to leave her a little love in the comment section below. ;) Mom's an avid reader and I think she'd get quite the kick out of it! XOXO, guys! Hope you had a great weekend. And love you, Mom. Happy birthday!
Shop the post:
Sail to Sable Maxi Dress (Also available here in more sizes.) / Packable Bow Hat / Lisi Lerch "Charlotte" Bag c/o / Jack Rogers Sandals /  Emma's Sandals / Emma's Dress / Emma's Hat

Tuckernuck Summer Must-Haves
(Remember: Use code "USA25" to take 25 percent off and get free shipping.)

Favorite Tuckernuck sale products