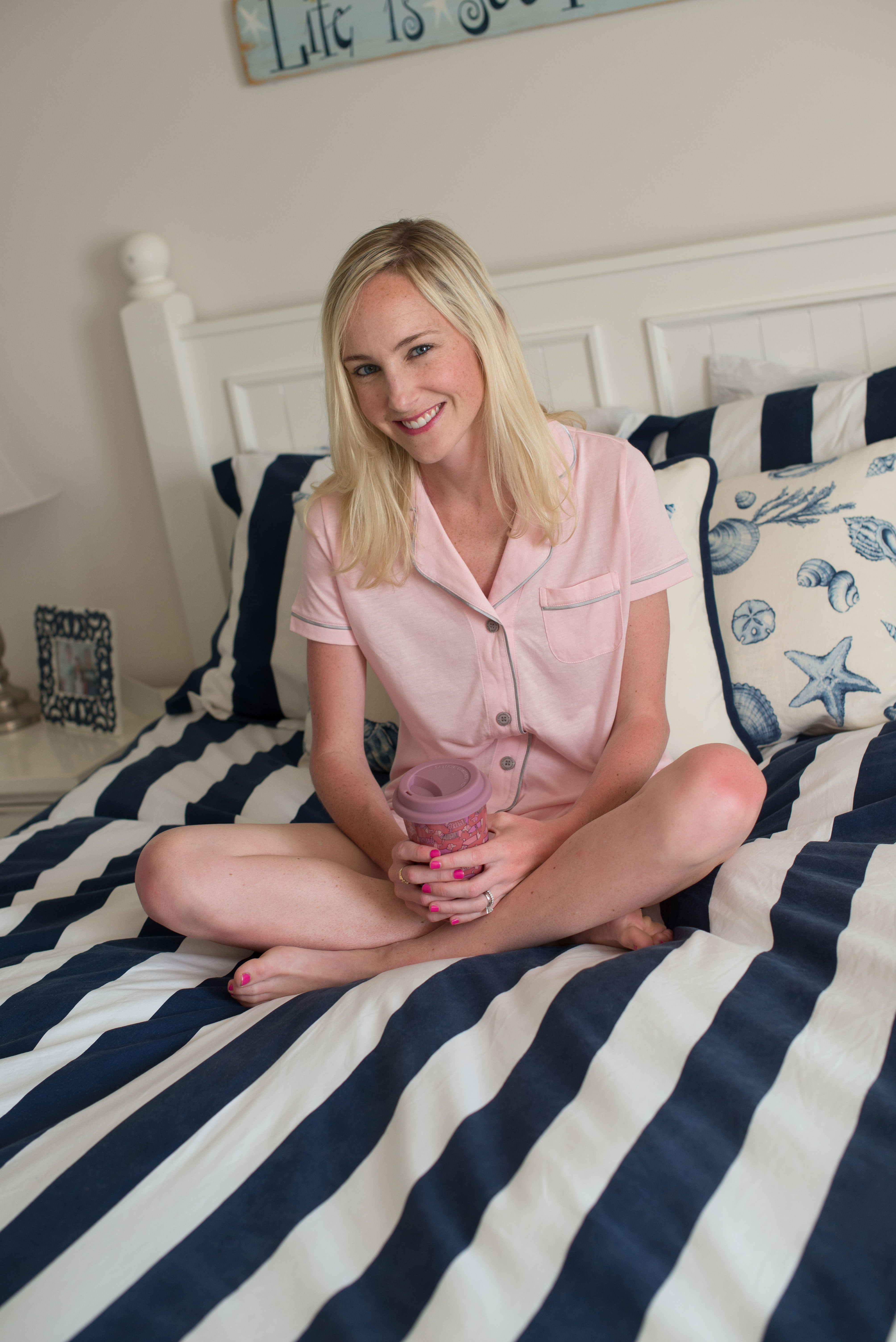 PJs: Cosabella (c/o)
Disclaimer: This is not what I currently look like. In actuality, I have some lovely bags under my eyes, and the tip of my nose is raw and red. But I'm up and moving, thanks to a few doses of azithromyacin. (Huzzah! Health, here we come.)
But let's just talk about matching pajama sets for a hot second. I used to make fun of them. I used to say, "Who has time for that?! I'm lucky if I even change out of my daytime attire!" But now I love them. As silly as this sounds, when I put on a cute set of PJs, I feel a bit more put-together, a more relaxed, and a bit more dedicated to my "me time." And goodness, a bit more comfortable! Mitch's sweats are fabulous, but let's be serious. They aren't exactly soft.
This set from Cosabella is my current obsession. I love them They're made from super soft cotton and modal, and I adore the satin binding on the pocket and collar. They come in a pants set, too. :) Shop the Cosabella collection on the brand's website and at Zappos, ShopBop, Bloomingdales, Neiman Marcus, and Nordstrom.
What are your thoughts on matching PJ sets? Take 'em or leave 'em?