This past weekend was probably the most relaxed weekend I've had in over a year. Don't get me wrong: I adore traveling to see friends and family, and I really loved planning our wedding. (Best year of my life!) But it's been a long time since Mitch and I had a completely free weekend. And it was pretty darn wonderful!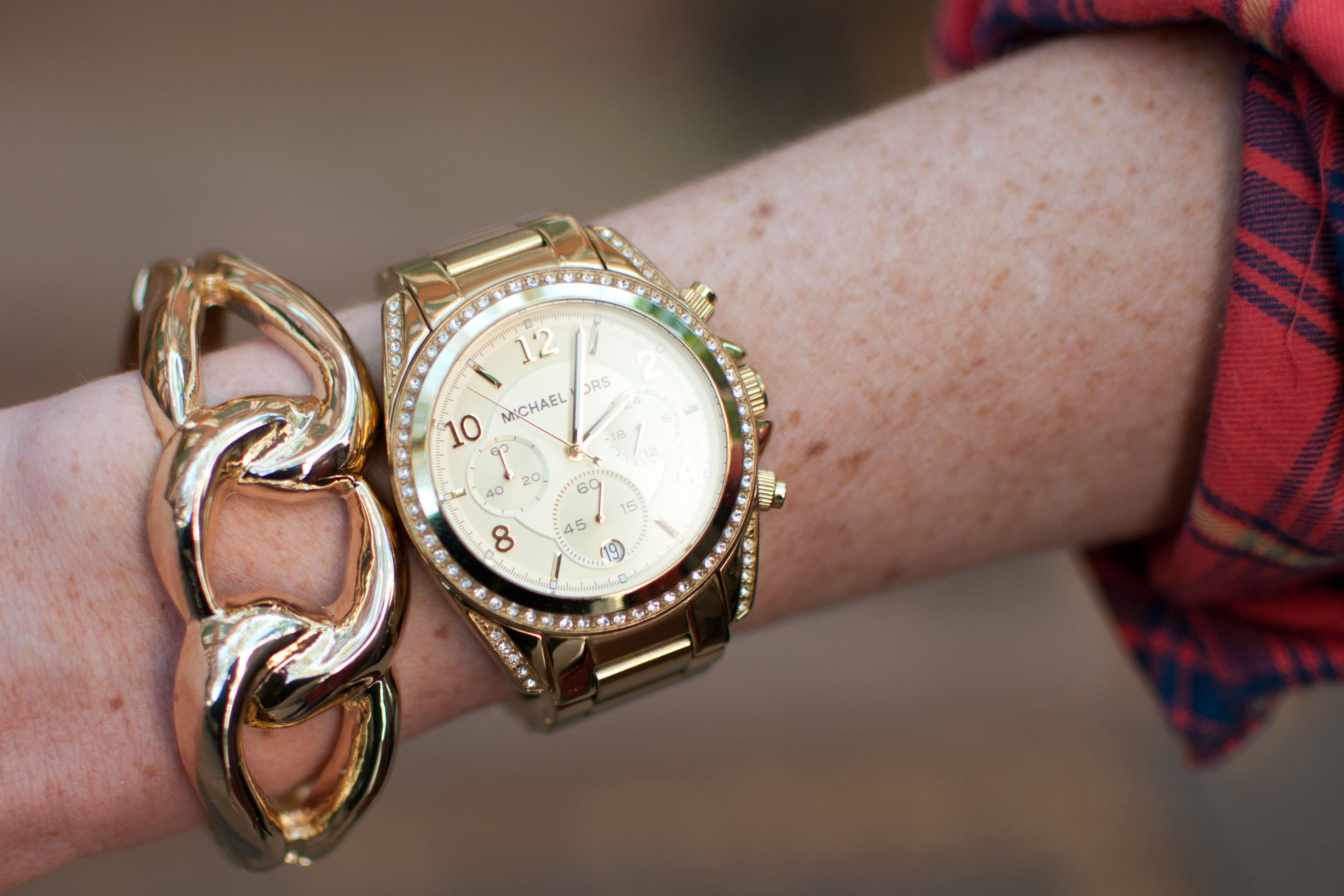 On Friday, Mitch and I roamed around Chelsea, and saw a Banksy installation underneath the High Line! Incredible. And that was it. We just went home and had a quiet night together. (Very much needed after a long work week!) On Saturday, we went to the Post Office, got a slices at our nearby pizzeria, FaceTimed with Mitch's family and my BFF Erica, watched a movie on the Apple TV, and I organized my closet and painted my nails for the first time in two months. (What? All my nail polish was lost in the move!) And that was it. Today, we met my cousin, Chase, and his girlfriend, Sarah, at White Horse Tavern for brunch (which was wonderful–love those two!), and then roamed around the West Village. And that was it. :)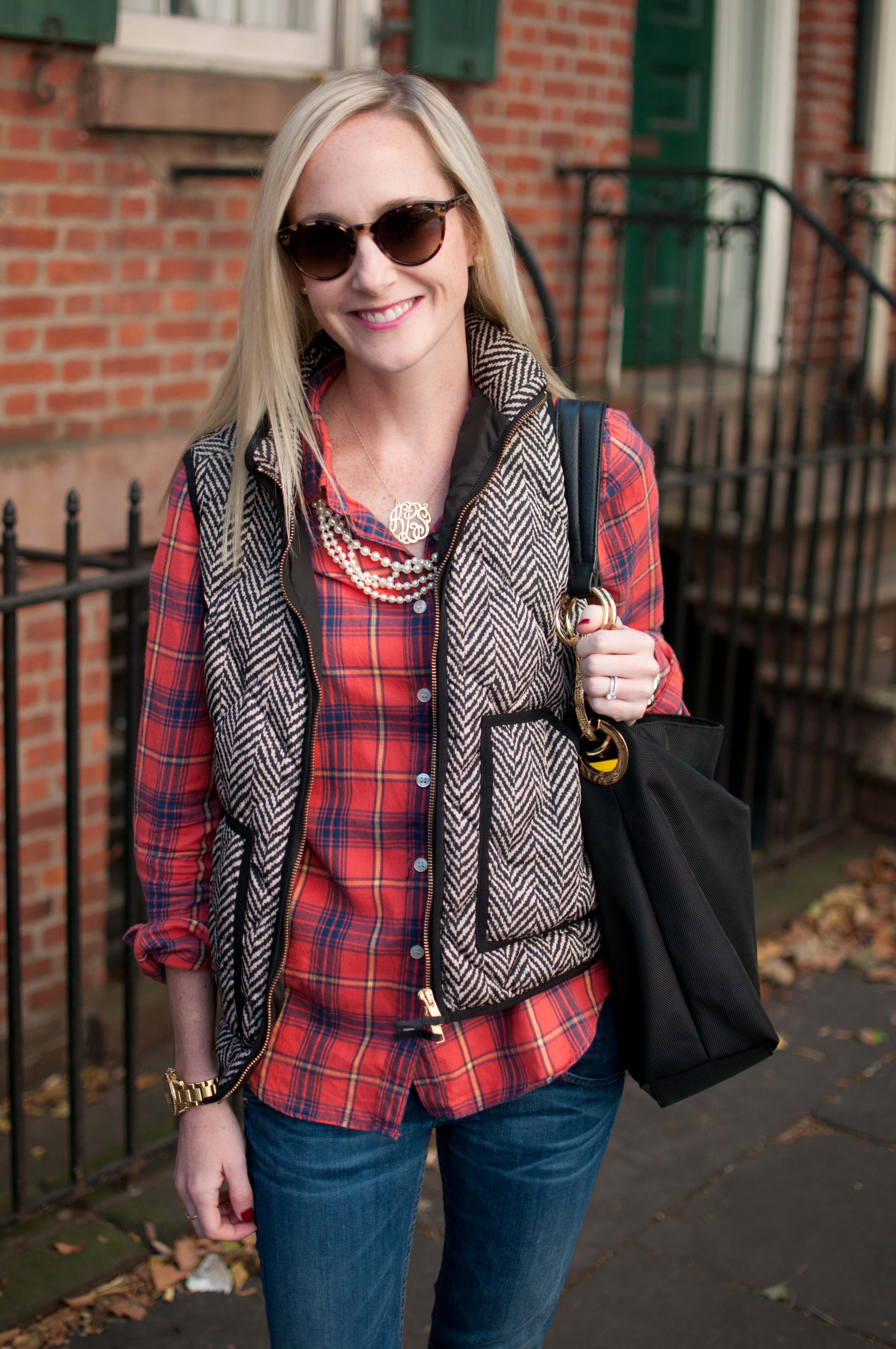 I love New York City so, so much. I'm obsessed with it, and I have been since I was a little girl. It is a part of me, and it's my home. But as a resident, you can sometimes find it difficult to kick back, sit on the couch, and just lounge. You think to yourself, "Self, there's so much going on in the city right now! If you just get off the couch, you could be having incredible, life-changing experiences! GET UP! You'll feel guilty if you don't!"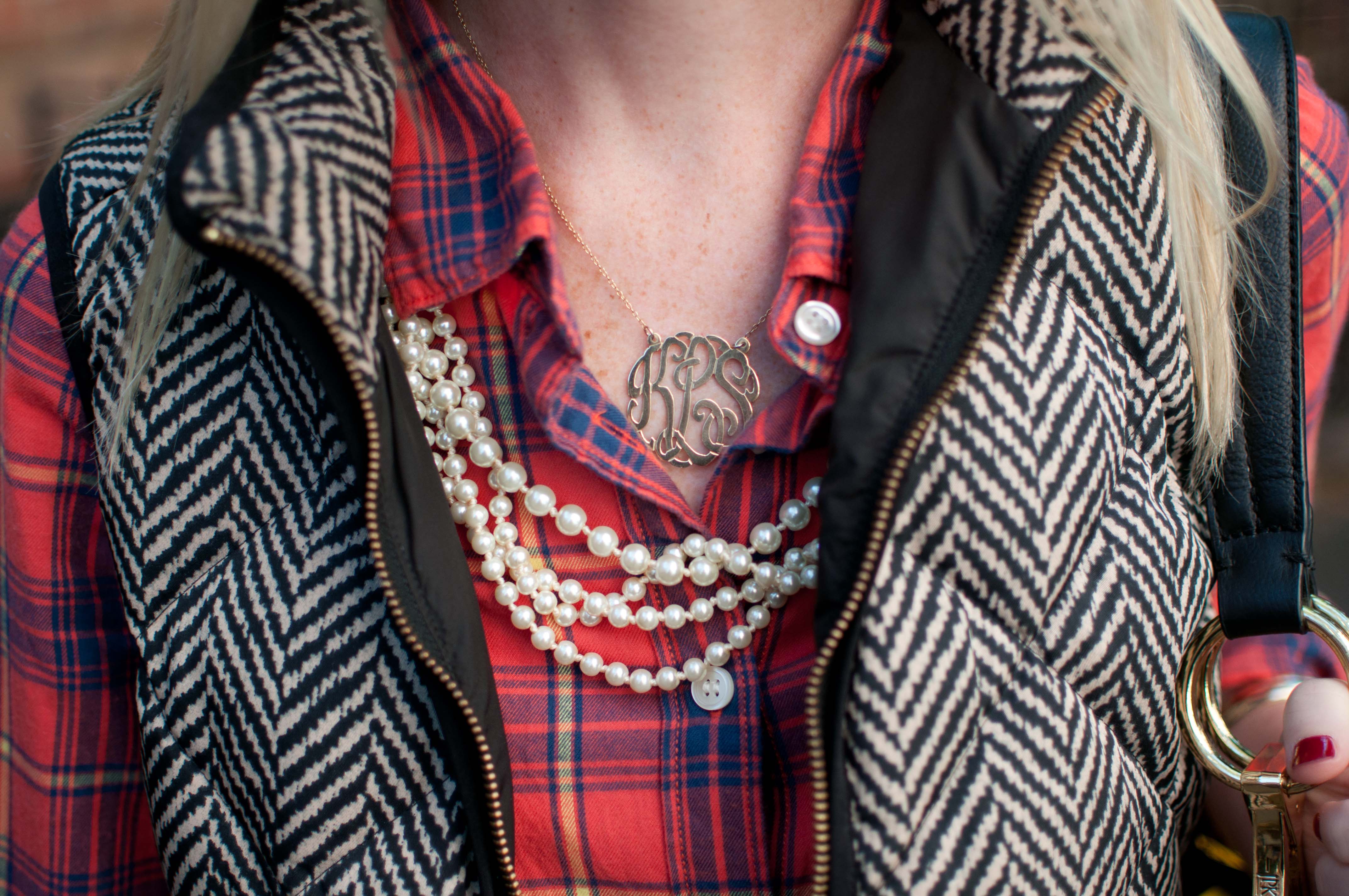 So many of my friends say they have the same problem. That they feel guilty if they aren't always taking advantage of where they live. Or that they often feel like no matter how much fun they're having, there's likely something "better" that they could be doing at that time. That they're missing out. That they're making the wrong "experience choices." (Mitch says it's called "Battling Yourself Syndrome" or something like that.)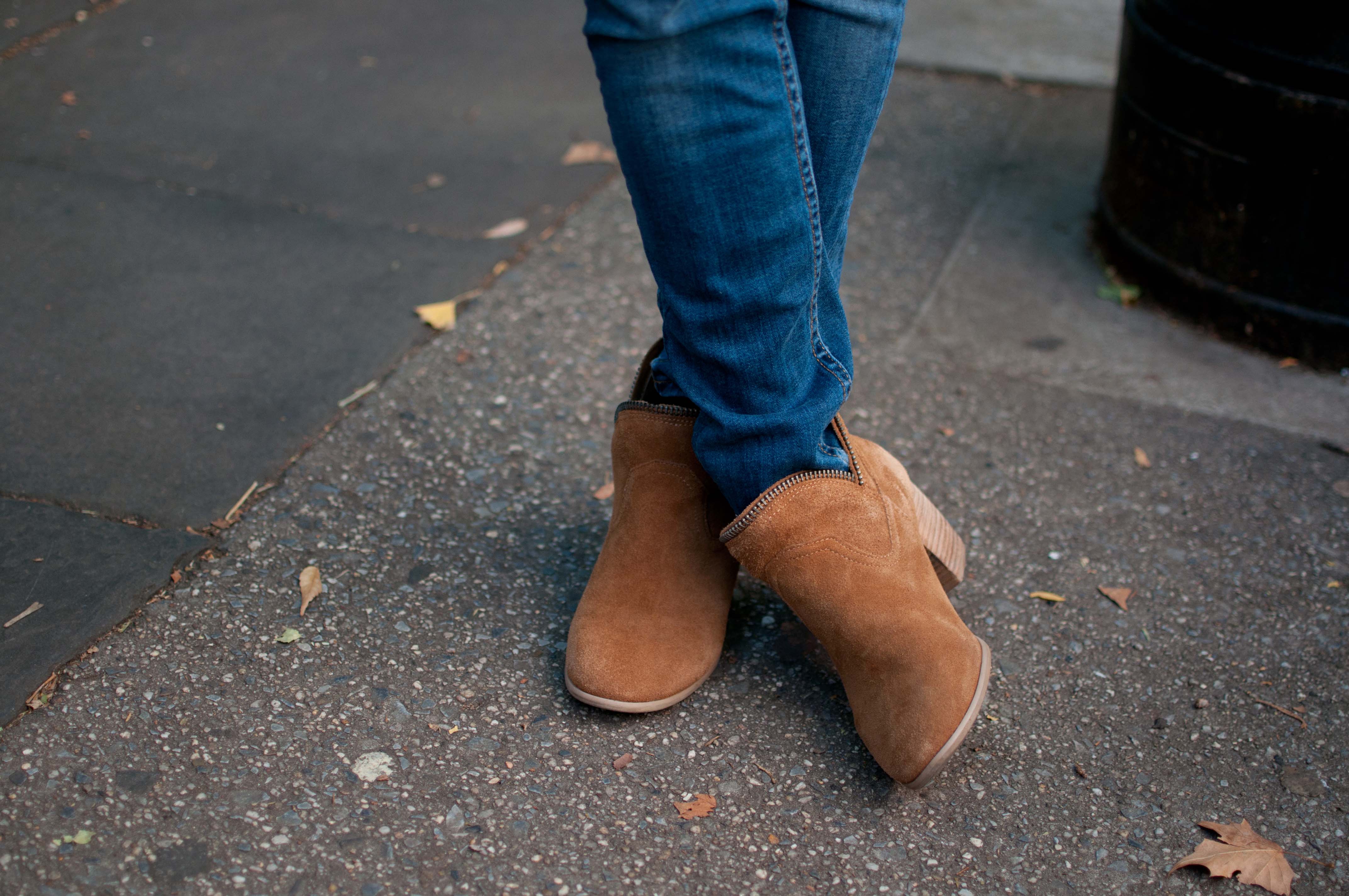 Now, I normally embrace this kind of thinking. (Or at least the kind of thinking that gets you up and out of your apartment, experiencing real life.) It's provided me with so many of those incredible life-changing experiences that have shaped me into the person I am today. The only problem is that sometimes I embrace the way of thinking a bit too much. You're not going to find me clubbing until the wee hours of the morning, but I tend to be on the go almost always. And that can be draining! I'm making a real, concerted effort this year to relax. Sometimes, the most meaningful, memorable moments happen while you and the hubby are happily at home, cooking, listening to music, and laughing together… right? ;)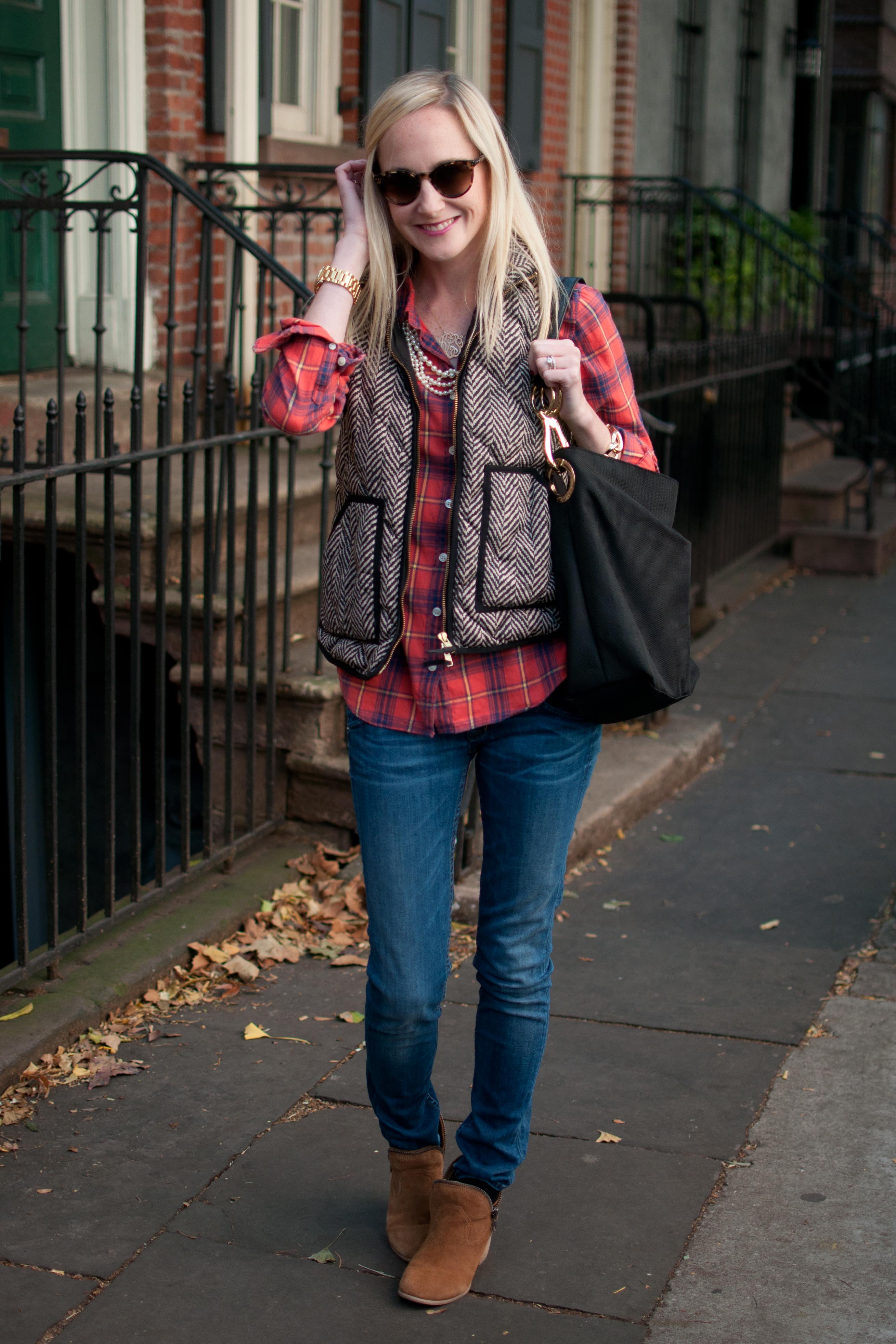 Vest: J.Crew (Last year), but call your local J.Crew Factory store and ask if they can locate this one for you! The Gap is also carrying a similar one. :) / Bracelet: c/o Capwell + Co. (Stay tuned for a feature on Capwell!) / Jeans: Hudson, also available here and here / Flannel shirt: J.Crew Factory (Last year), but almost identical here by Madewell / Booties: Chinese Laundry (So comfy! Can't recommend them enough! On sale here! More sizes available here!) / Bag: JPK Paris (And loving the fancier version!) / Watch: Michael Kors (Less expensive version here. And hello?! The tortoise version?!) / Necklaces: Paradise, almost identical here; and J.Crew (Old), almost identical here, and four-strand version here. J.Crew Factory version (On sale!) here / Lipstick: Clinique / Earrings: J.Crew, less expensive version here / Sunnies: Kate Spade (Sold out), same style available here through eBay
And don't forget to enter the Lisi Lerch "Kelly" Necklace Giveaway!


a Rafflecopter giveaway