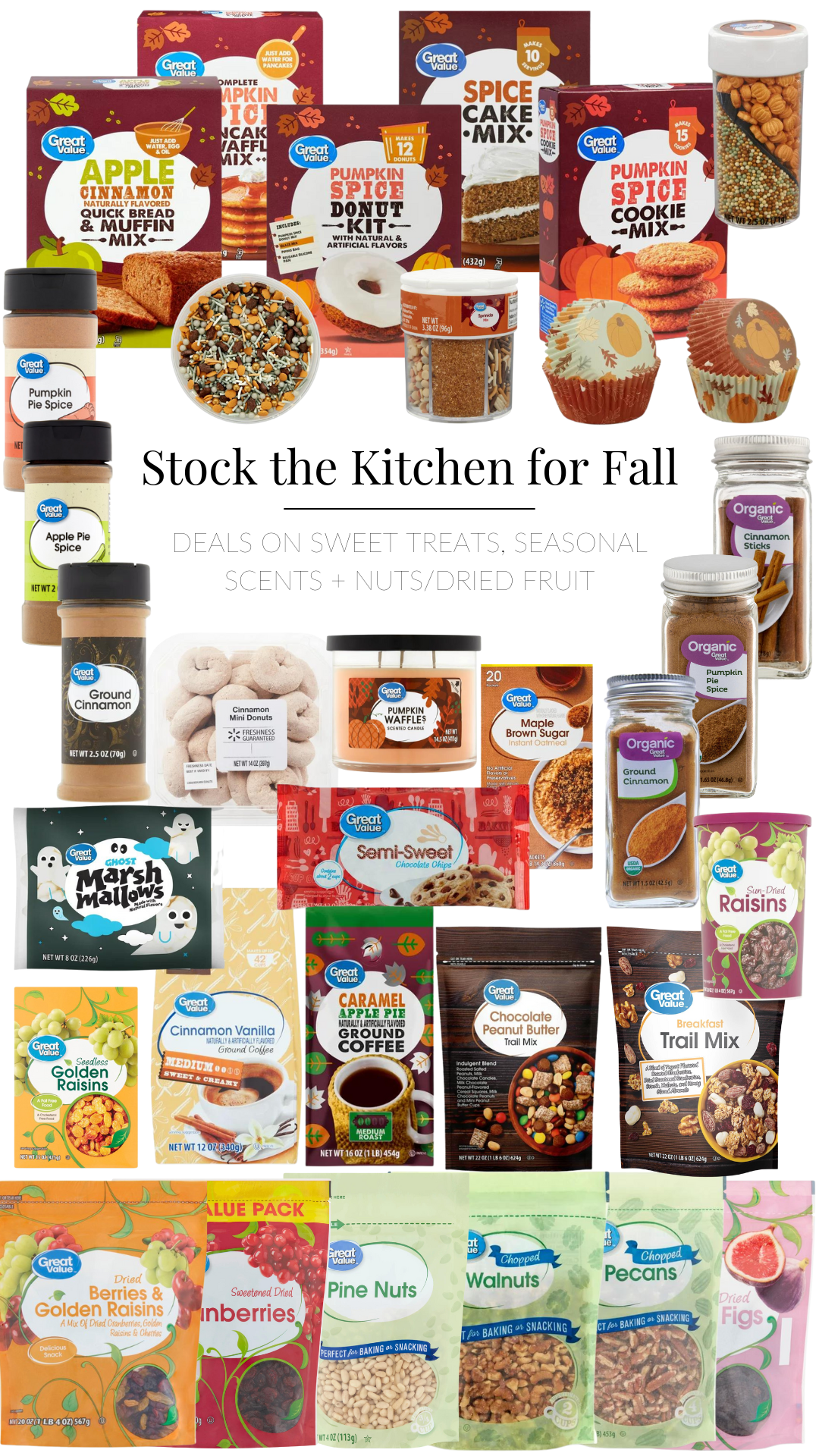 We recently stocked our kitchen for fall with Great Value products, and were astounded by the total bill considering how much we got!
WOW. I'm a huge fan of putting dried fruit in salads and pasta dishes, snacking on nuts, drinking seasonal coffee, and baking during the fall. Who isn't?! But it adds up quickly. With Great Value, though, I get everything I need—and then some!—for a fraction of what I would pay elsewhere. And the quality is just the same. No trading down! Plus, products are sourced ethically and are environmentally conscious. Many are organic, too.
I say ditch the fancy packaging from other stores, keep meals within budget, and simply decant the products into uniform containers. This also helps maintain freshness.
We have one of those pull-out drawers in our kitchen which is perfect for grab-and-go food like this, so I turned it into a little fall-themed pantry of sorts. And since it's in between the stove and fridge, I really do have everything at my fingertips. It's been lovely!
My most-used Great value products so far have been the pine nuts, cranberries, blueberries, walnuts, caramel apple pie coffee, pumpkin candle, and apple cinnamon bread mix. Okay fine, I also ate the doughnuts in two days. 😆 But below are some other faves! Start your order here.
(Note: Using Walmart's Online Grocery service, you can save time by having their personal shoppers do the hard work for you! New customers can use promo code TRIPLE10 to save $10 off their first three pickup or delivery orders. $50 min. Restrictions & fees apply.)

Sweet treats + seasonal scents

Nuts + dried berries
This post is sponsored by Walmart; all opinions are my own. As always, thank you so, so much for supporting the partnerships that keep Kelly in the City up and running!