Coat: J.Crew / Skirt: Piperlime similar here / Tights: Target / Shoes: Ann Taylor similar here / Bag: Kate Spade / Necklace: J.Crew / Belt: J.Crew / Sweater: J.Crew Factory / Earrings: J.Crew Factory similar here and here / Watch: MICHAEL Michael Kors / Bracelets: Henri Bendel and J.Crew Factory / Scarf: NYC street vendor similar here
Okay. So I may have jumped the gun a bit. I checked my weather app this morning, and saw that the high of the day was somewhere in the mid-50s. WOO! I threw the North Face puffer coat to the side and excitedly went for my brightest (most out-there) outerwear option: The J.Crew Lady Coat in Fuchsia, which I bought for essentially nothing during that crazy "40 percent off final sale" promotion the store had a while back. Not going to lie: I've been waiting to break this one out for a while. ;)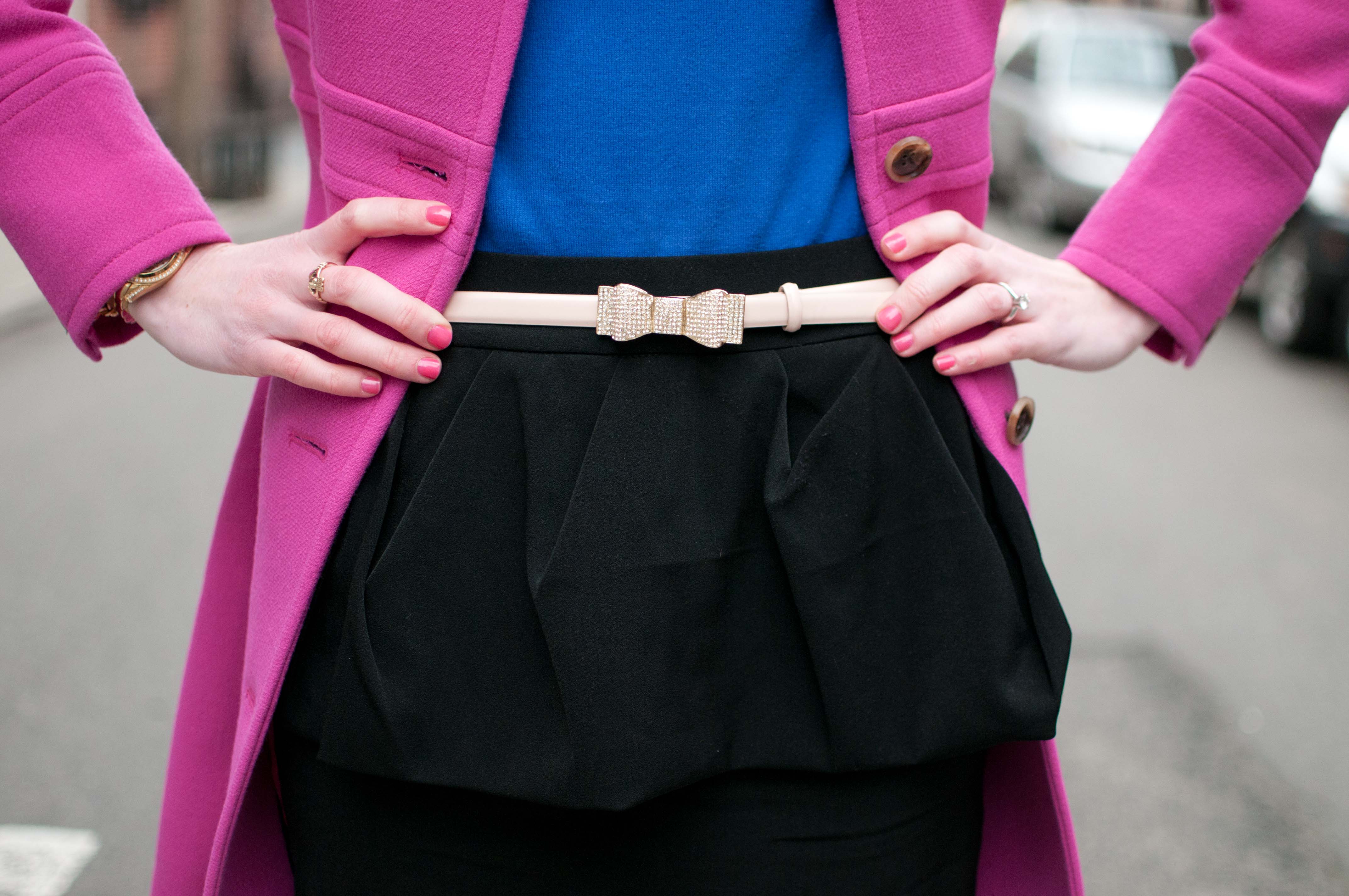 Welp, I did it too soon. This morning was fine. I have about a 30-second walk to the bus stop, which takes me right into Port Authority in Times Square in less than seven minutes. I then have a four-minute walk to the 2 train, which takes me uptown to the Bronx, and drops me off a few blocks away from my school. I was in a good mood all day, thinking that our afternoon walk in the Village would be fabulous. I pictured us frolicking down 7th Avenue, stopping at coffee shops with tables and chairs overflowing into the streets. I wondered why I'd even brought my scarf.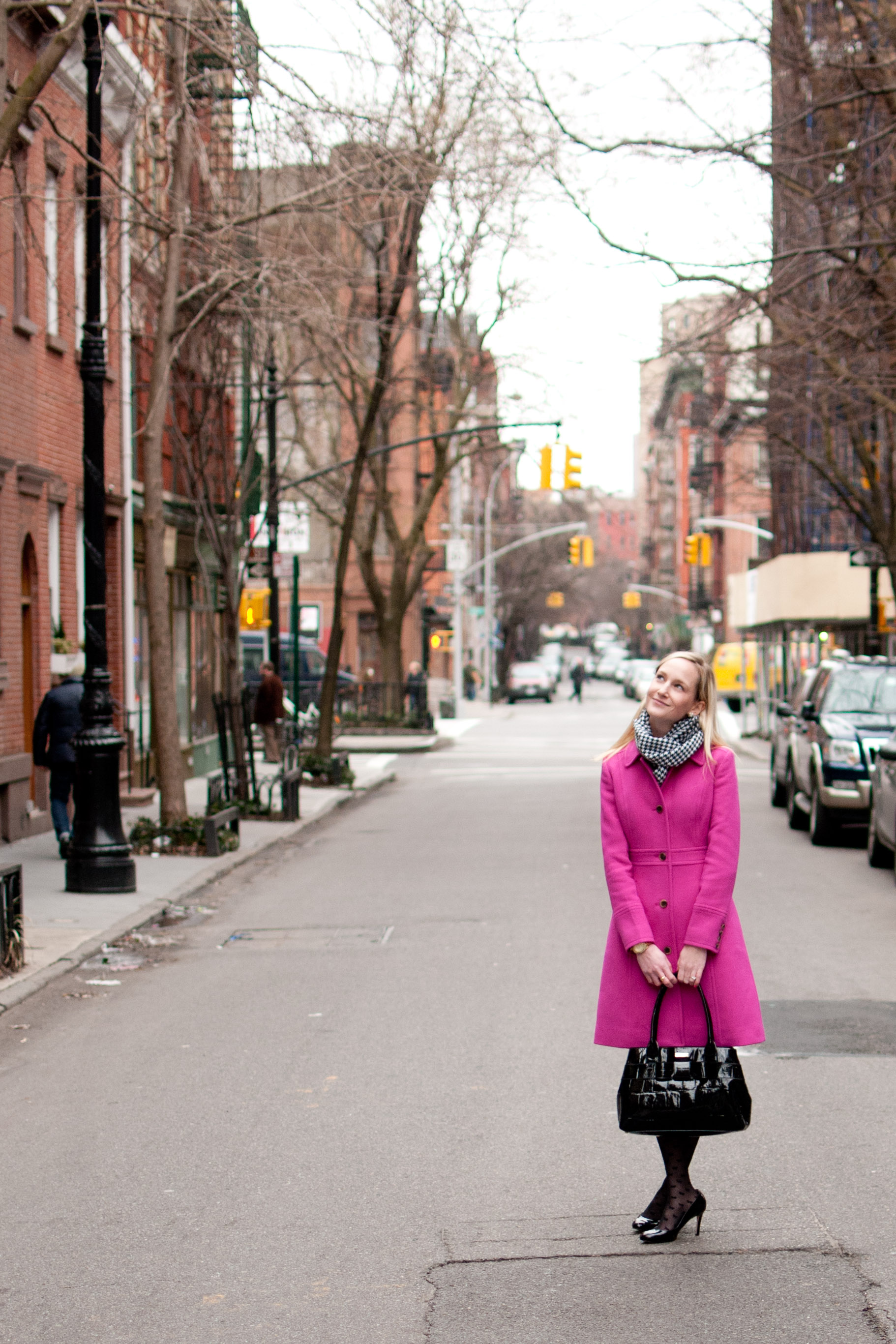 OMG, freezing. Puffer, I missed you today. Sure, I look like everyone else on the street when I wear you, but you keep me so warm. The Lady Day Coat, despite its Thinsulate, just doesn't do the trick. Brrrrr. The forecast is worse for the rest of the week, so goodbye, hot pink coat. For now. ;)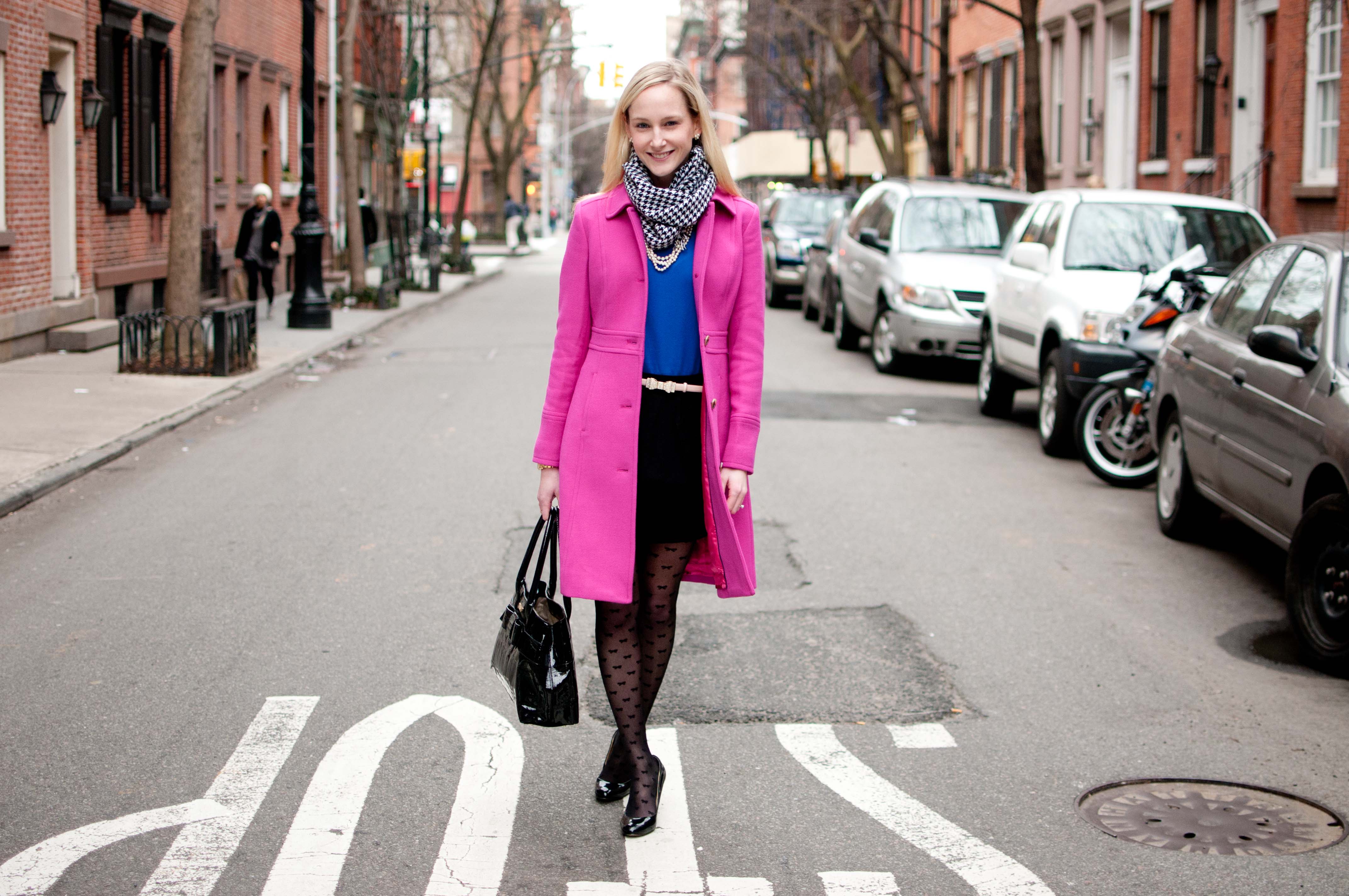 Because it was so frigid, we stopped in at the Washington Square Coffee Shop on West 4th Street, which is a favorite spot. We have a lot of great memories at the restaurant, so I absolutely love stopping in.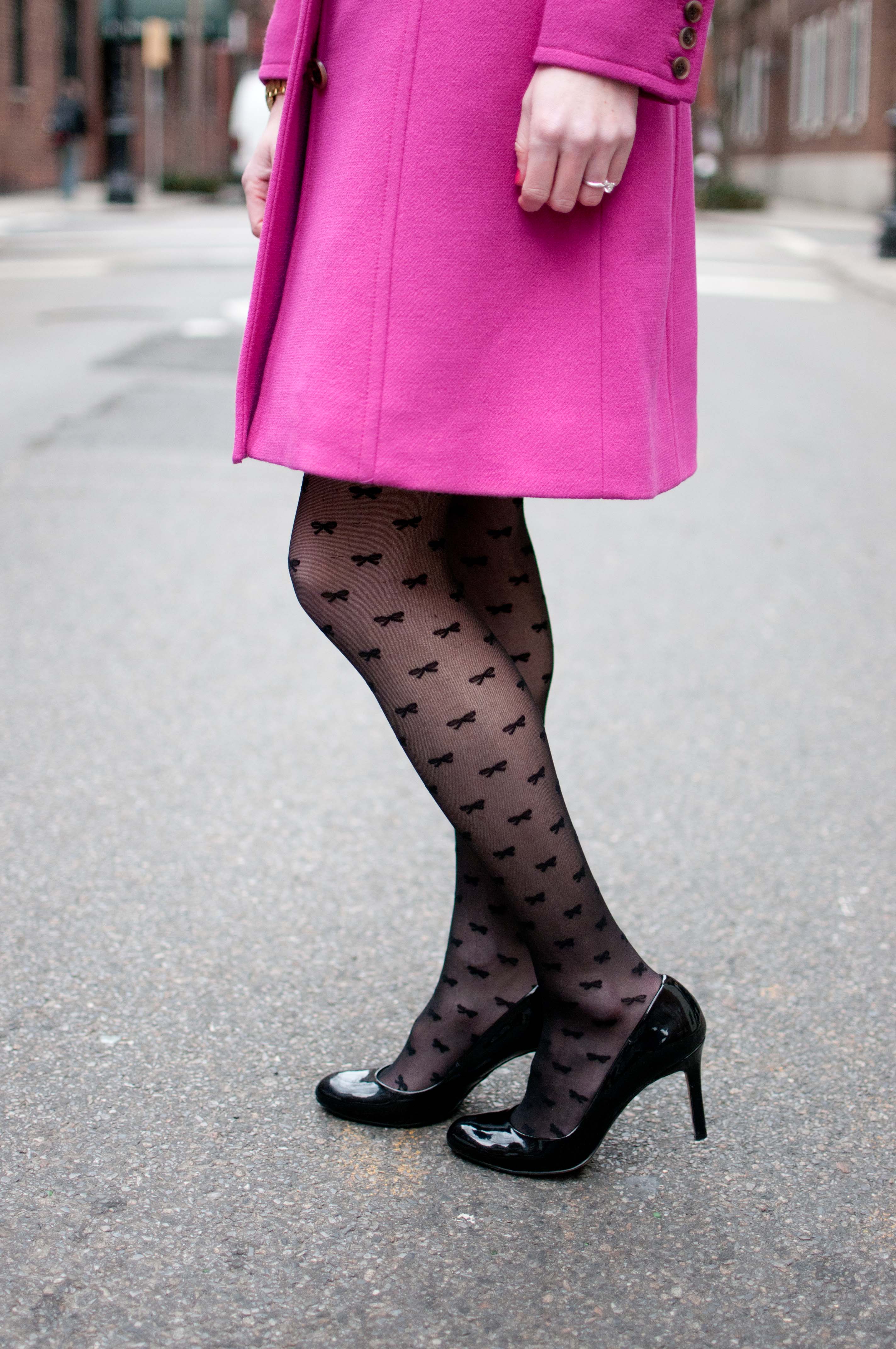 I think my favorite memory at the Coffee Shop is when we got lunch there after just moving into our illegal sublet in the East Village. We were convinced management was on to us. To be fair, there were a lot of weird things that coincidentally occurred the day after we moved in. Management was working on the security cameras and they'd hooked a computer system up to them, seemingly to track who was coming and going. We also had the head honcho giving us very strange looks throughout our walks in and out of the building. And we received a letter–difficult to decipher–asking the legal residents to confirm information about themselves. We freaked out. I was near tears, convinced that we'd have to go through the moving process again. (Not fun anywhere, but particularly miserable in Manhattan.) I was exhausted, and couldn't fathom finding a legal residence that was fit for human habitation. Luckily, my worrying was for naught. Either management's investigation had nothing to do with Mitch and me, or they gave up on us. :) Phew!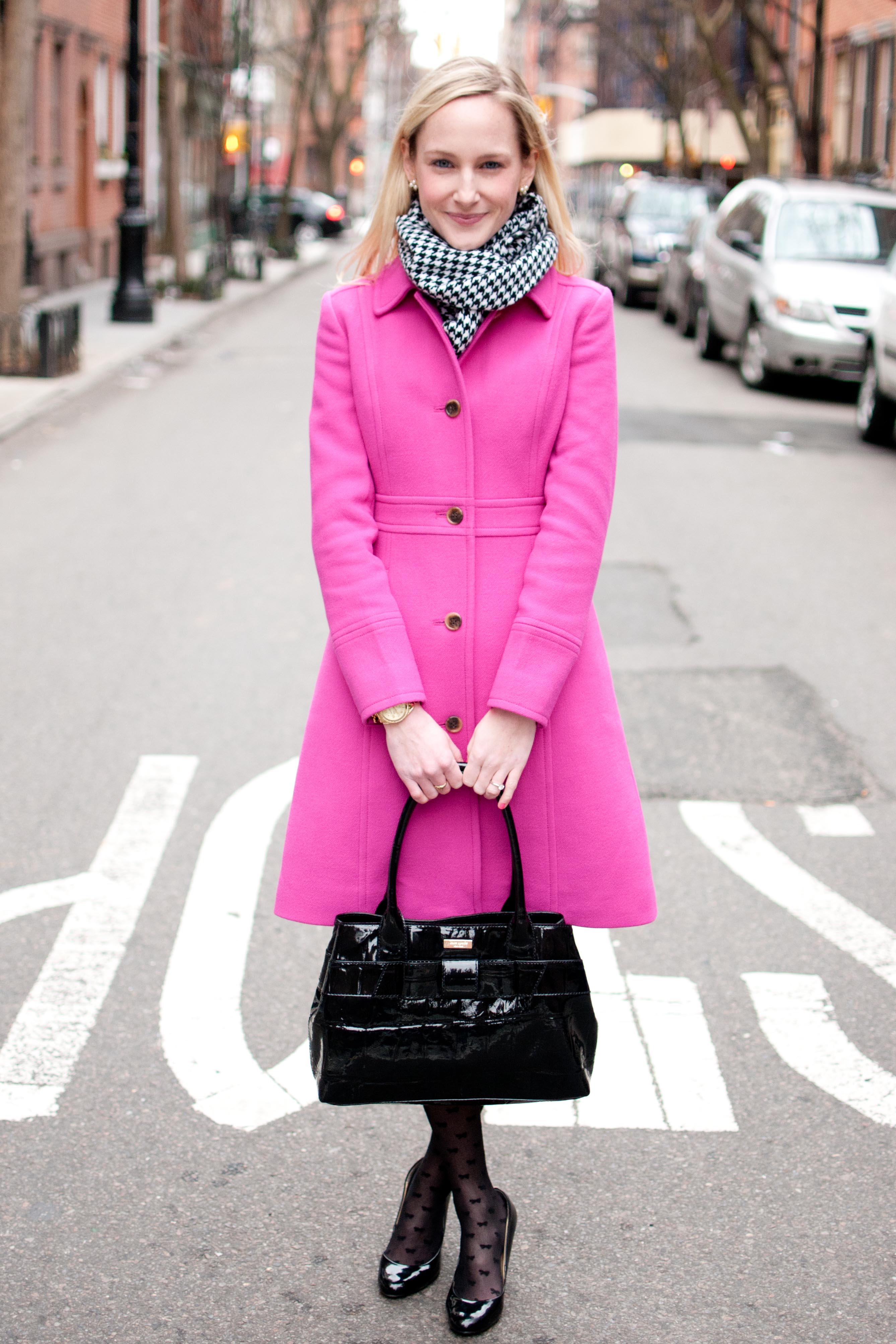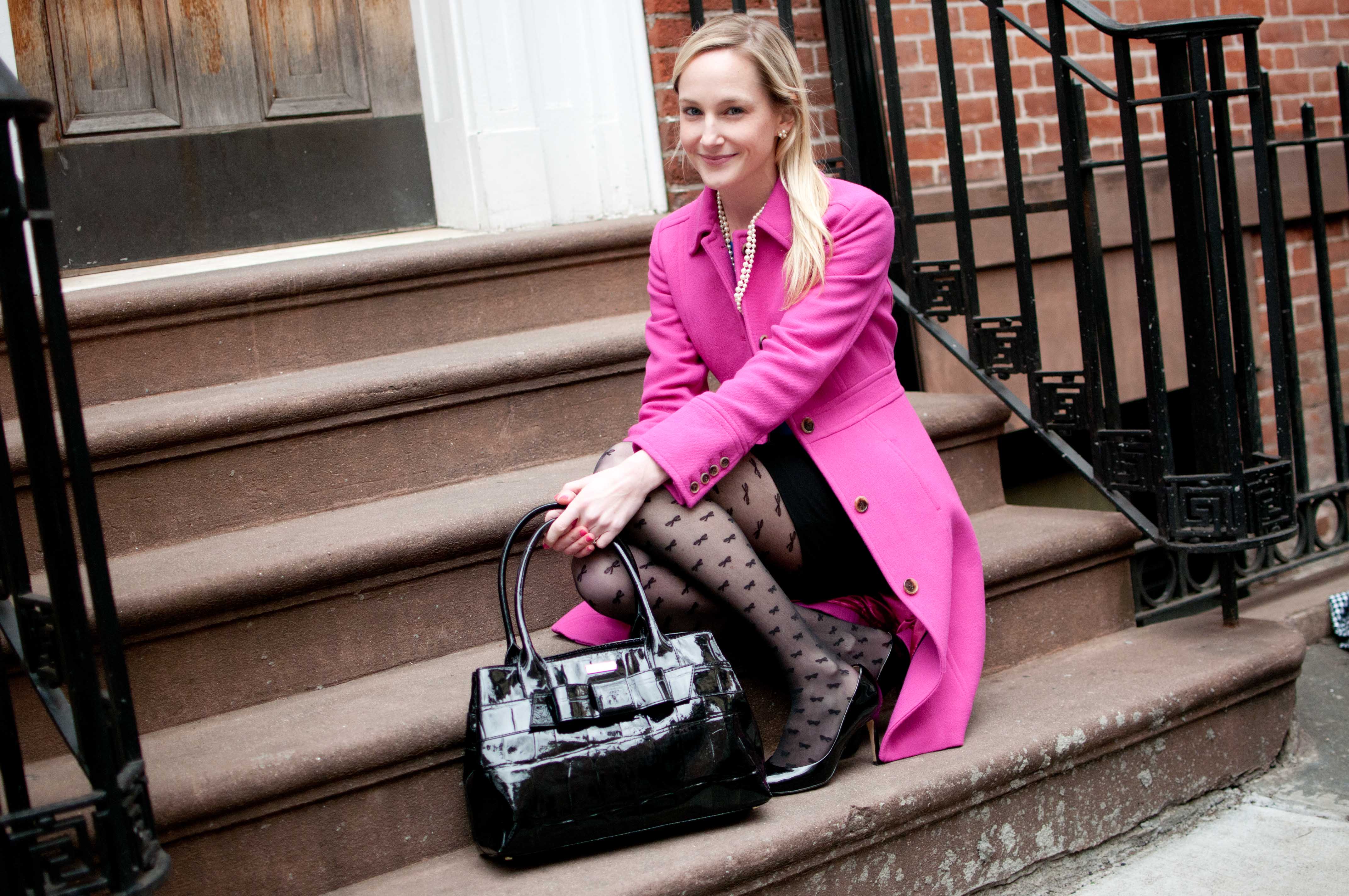 Anyway, the Washington Square Coffee Shop has the best French onion soup and fries. Also, their paninis are to die for. And the place is affordable. For Manhattan. ;) If you're ever in the area, stop by! The clientele is so friendly! On the way home, we stopped for cupcakes. Later this week: a post about Manhattan's best cupcakes. :) (My favorite topic, hehe.) Over and out!