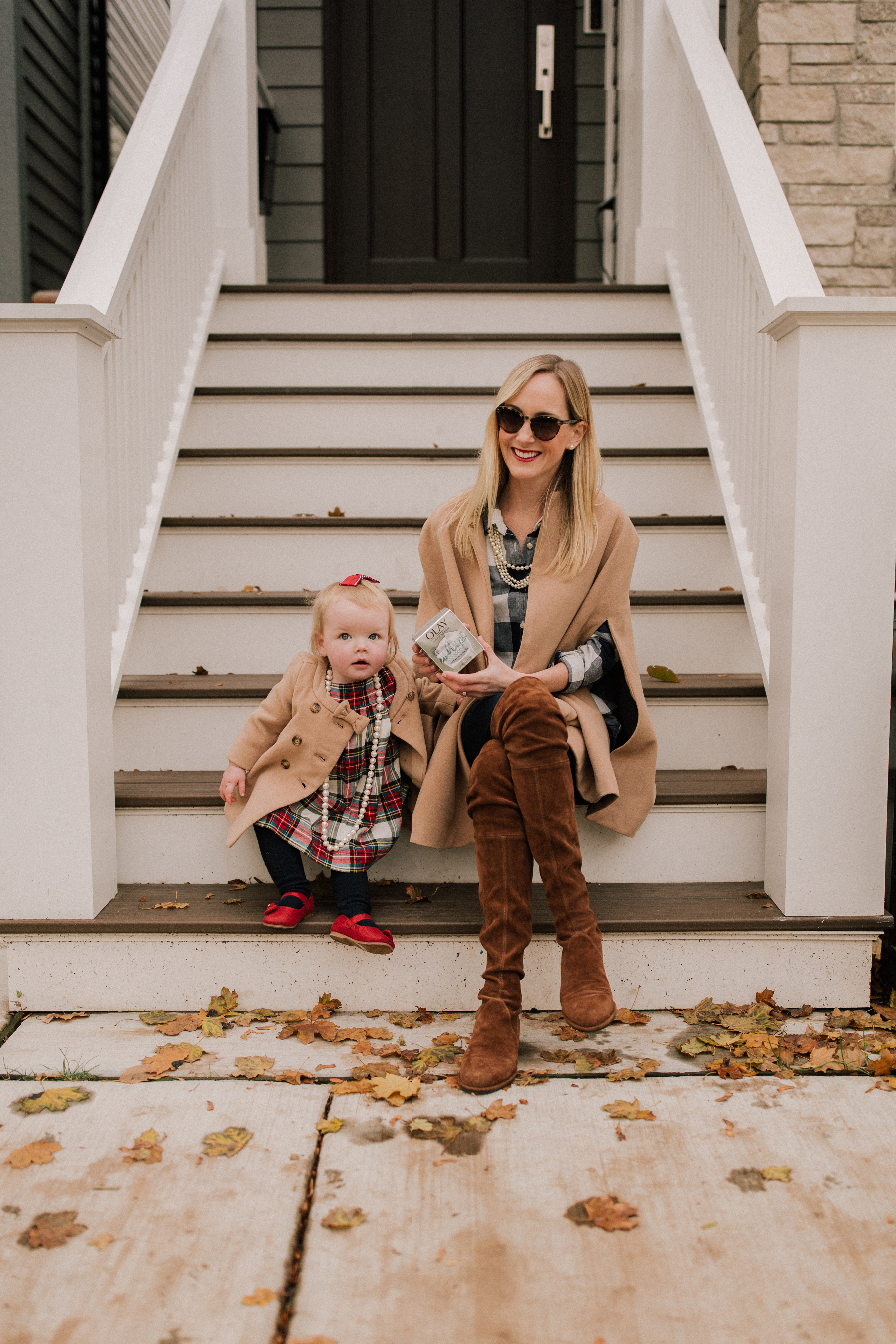 Can I just be honest for a moment here?
I'm jealous of Emma.
What?! Girlfriend has her act together. She looks cute in everything, she knows what's important in life (cuddles, Netflix, eating and playing), and she has perfect porcelain skin.
And she doesn't even do anything to maintain it. 🙄 Like, nothing. Sure, she takes a bath every other day, and every so often–when she's finished eating pizza, for example–I clean her face with a baby wipe. But that's it!
Sigh. To have that kind of skin. I dream about it!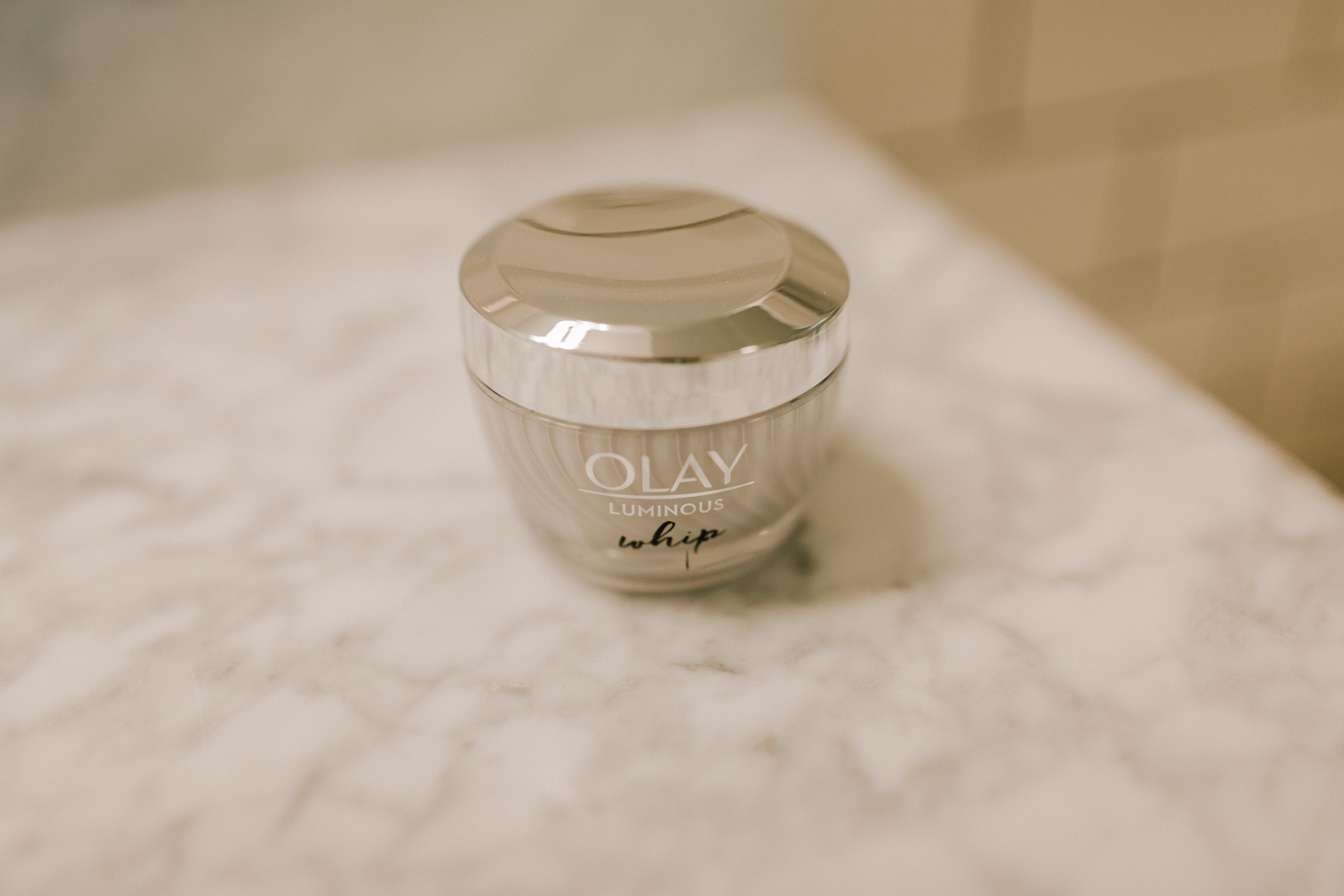 If you've been following along with me on Instagram, you may have noticed that I've been using a new moisturizer: Whip by Olay. I was in need of a new product, as my skin and life (!) have changed over my last 1.5 years of motherhood.
Olay Whip:
First, I'm in need of more moisture. I hate to admit this, but I just don't drink enough water. I'm working on it–and I recently started carrying around a water bottle to improve. ;) But as I'm trying to juggle life and work while running after a toddler, rarely do I drink enough. Whip, though, has been helping to reverse some of the damage I've done! Of course, water first, and I'm totally drinking a glass while I'm typing this. But it's always nice to have some extra help!
Second, I need something that's not greasy, and that "dries" almost immediately. I have roughly 20 minutes to shower, get dressed, put on my makeup and dry my hair every morning, and there's no way I'm using a product that requires an extra minute or two of "wait time." Since Whip is made with Active Rush Technology, it instantly absorbs into the skin.
Third, I need some softness. Just as I don't drink enough water, I don't get as much sleep as I used do, and I've definitely noticed the impact that this has had on my skin. Whip has a weightless formula, though, which leaves my skin feeling light and airy… and SO much smoother and softer.
Fourth, I need some help with dullness. I'm not sure what happened to my skin after I had Emma, but that "pregnancy glow" certainly disappeared quickly! And I miss it. Blush works okay, but it's so much nicer to get to the root of the problem. Whip's brightening formula evens skin tone and minimizes appearance of pores, which has been super helpful!
If you're interested in trying the product, click here to order! Hope you guys have a wonderful weekend! xx
In collaboration with Olay, but all opinions are my own. As always, thank you so much for supporting the partnerships that keep Kelly in the City up and running!