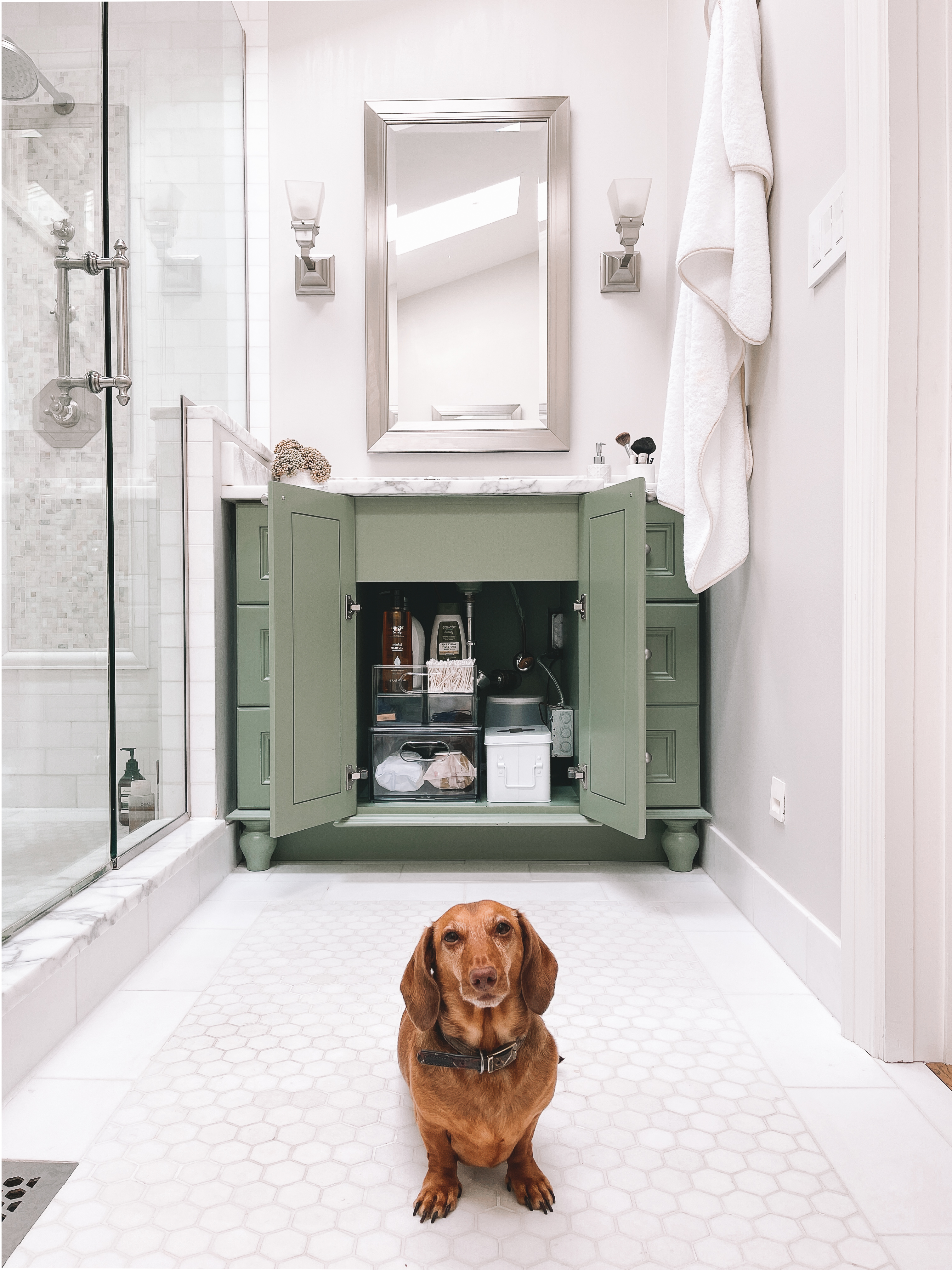 Can you when both my kids are at school? This is the kind of trouble that Noodle and I get up to on our lonesome. 😆
But seriously, we tackled the cabinet underneath my bathroom vanity today and I can't believe how much joy it's bringing. (This is 37.) I use a lot of refillable containers for things like body wash, shampoo, conditioner, etc.—which means I am constantly refilling them. And while I certainly splurge on beauty for myself every so often, I do not splurge on products for Mitch or the kids unless they have a particular need. (They just don't know or care!) The key is finding quality "generic" products that totally measure up to name brand stuff. And the Equate line from Walmart is just that. They have nearly everything our family uses for a fraction of the cost at other stores and pharmacies.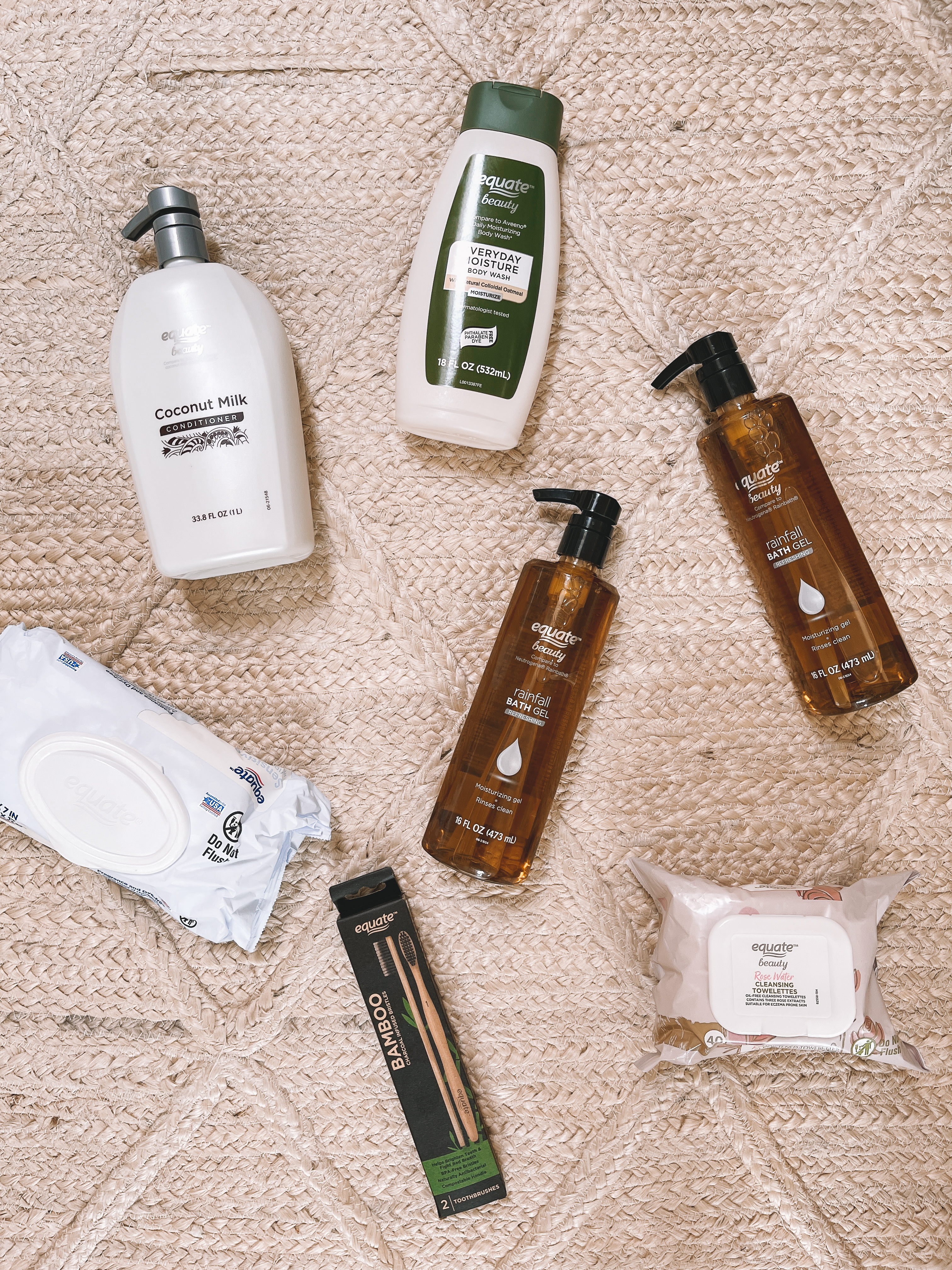 Here are some of the products we've recently used for refills. Noodle and I stocked them under the sink, and you have to see the "before" shot: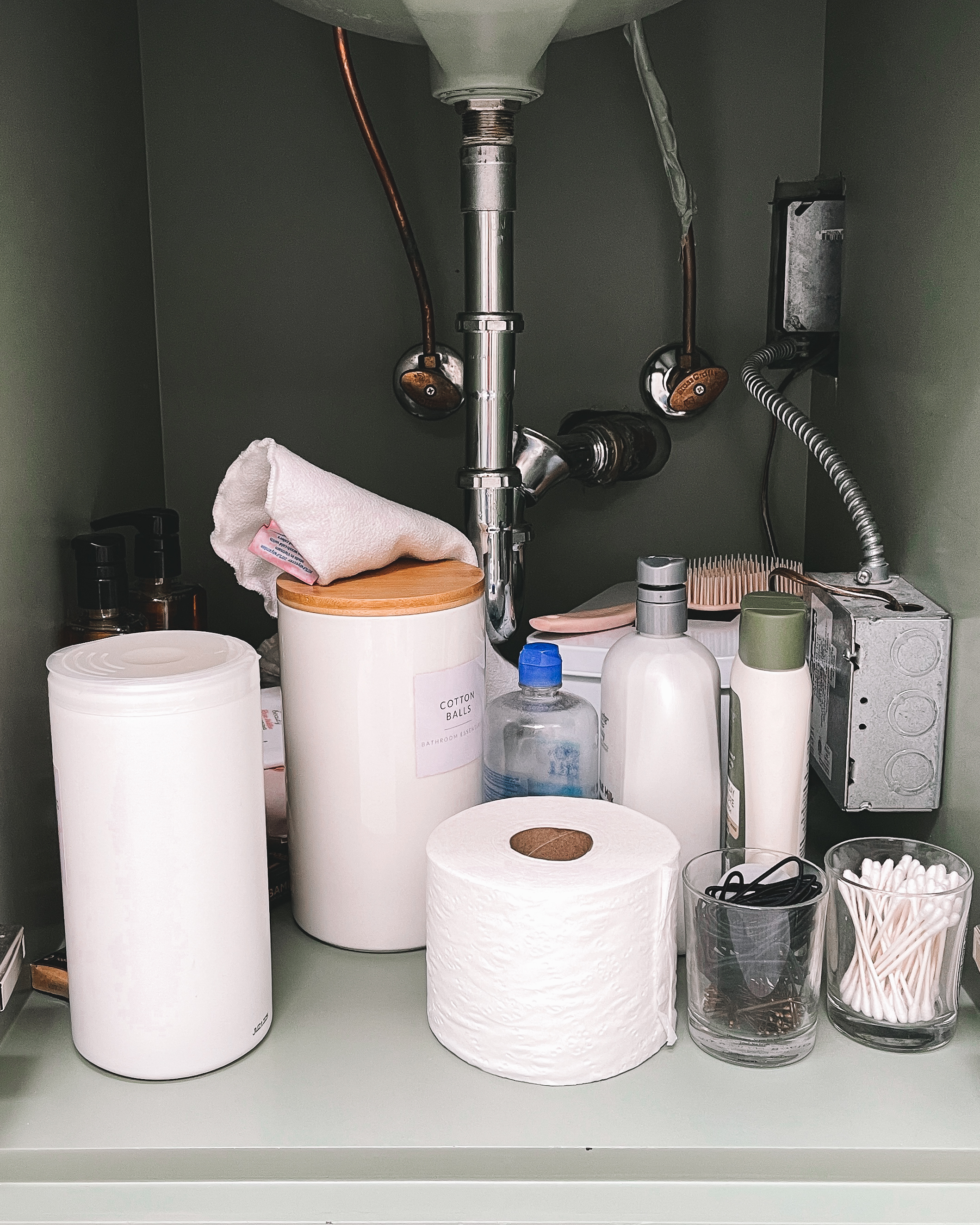 Before
Not the worst, but certainly not orderly!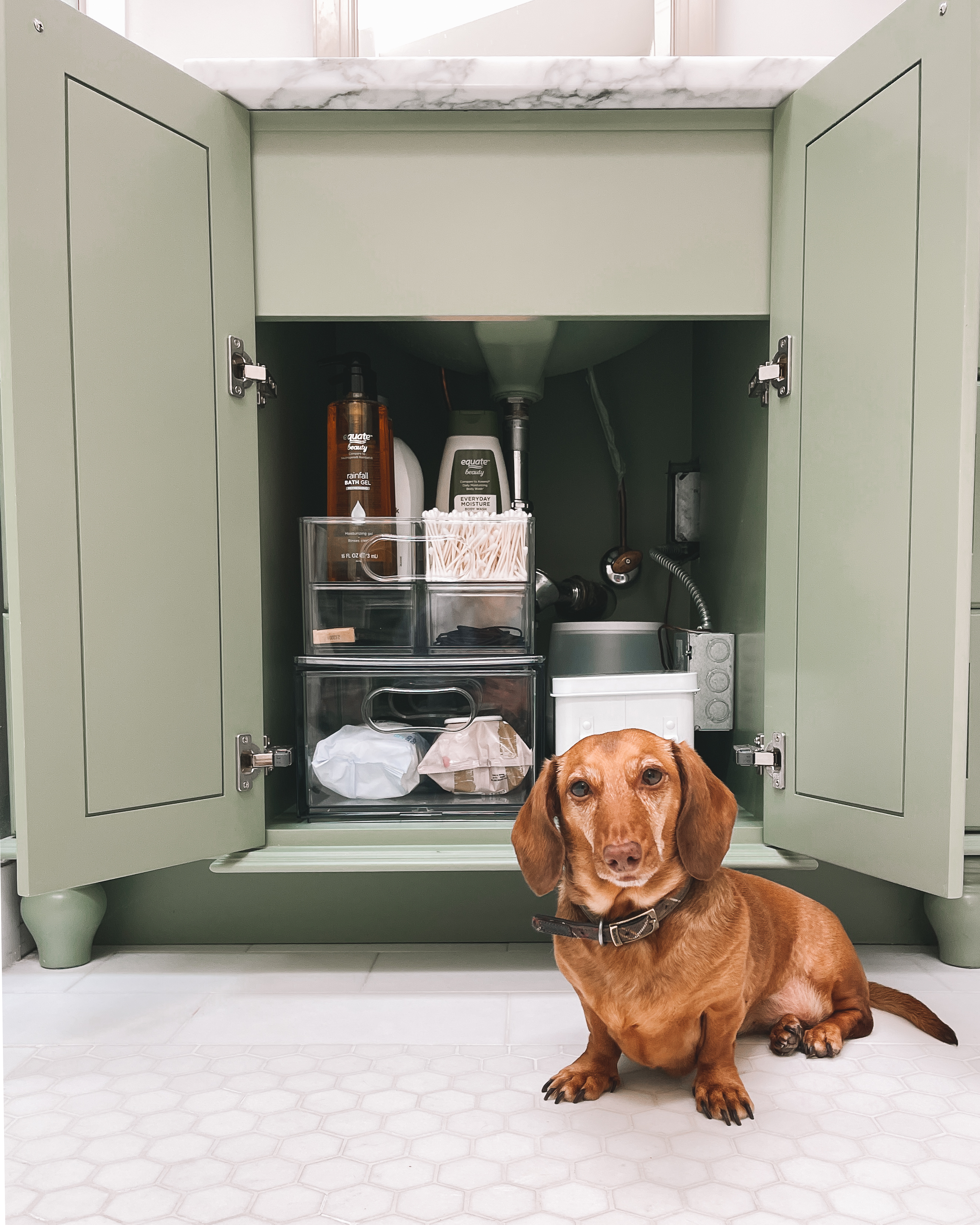 After
We were pretty proud of our work. We have refills for everything now, from the shampoo and conditioner bottles to the wipes dispenser and the body wash container. And everything fits nicely and neatly in my vanity!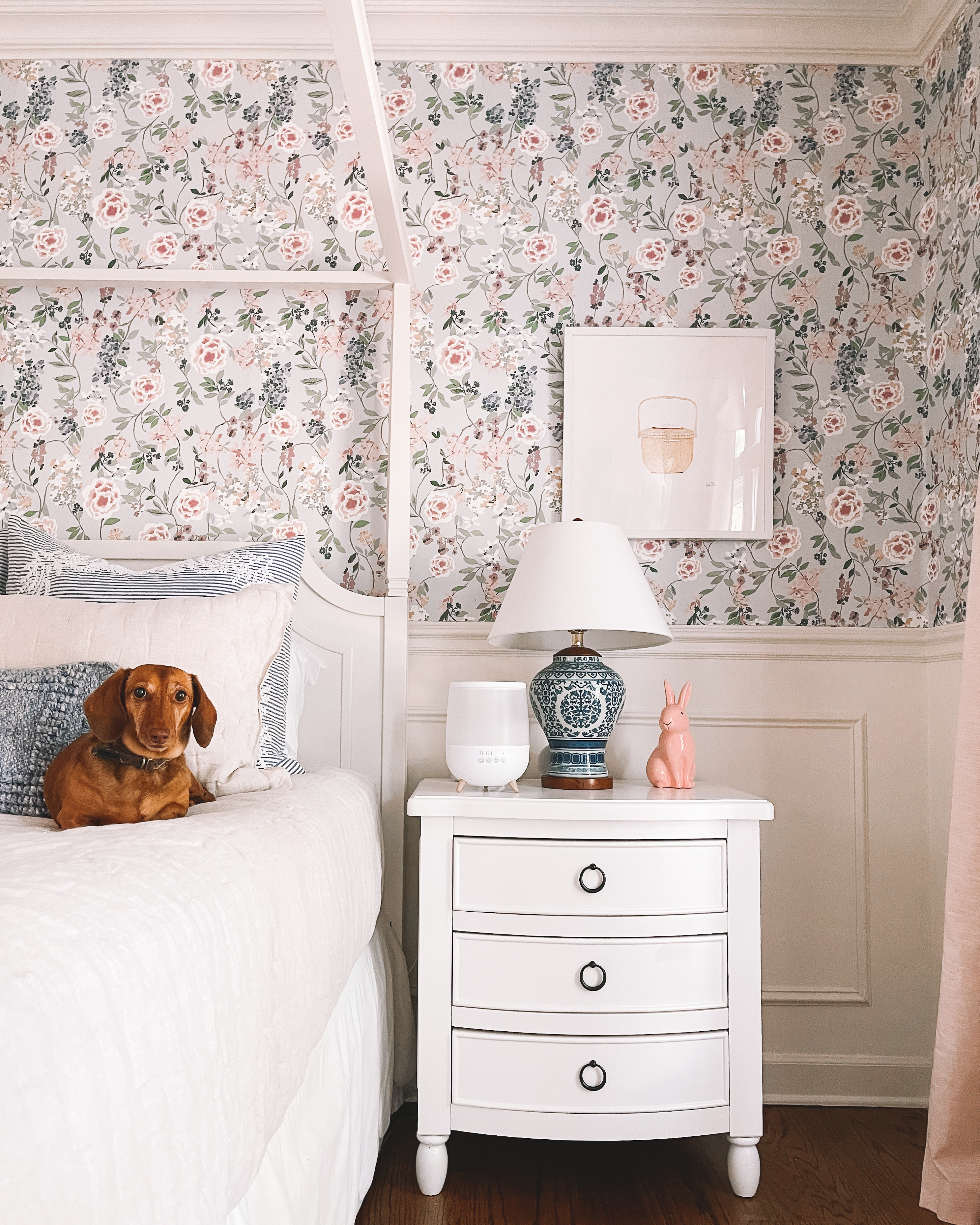 One last callout to the Larkin Family's favorite Equate product:
This humidifier! We live in a very old, dry house, and our walls crack during the fall and winter months even with the built-in HVAC humidifier we have. The only way to avoid it is having standalone humidifiers in each room, and this one gets an A+ from us!
Most humidifiers are visually offensive, haha, and scream "medical device." This one, though, is actually pretty—and it works just as well as the pricier humidifiers we've owned despite being only $33. Love that it blends into Emma's room decor, for example! I hardly see it.
(What I really see is Noodle, waiting for the girls to come home.)
Below are some great Equate buys!
Shop the post:

This post is sponsored by Walmart; all opinions are my own. As always, thanks so, so much for supporting the partnerships that keep Kelly in the City up and running!