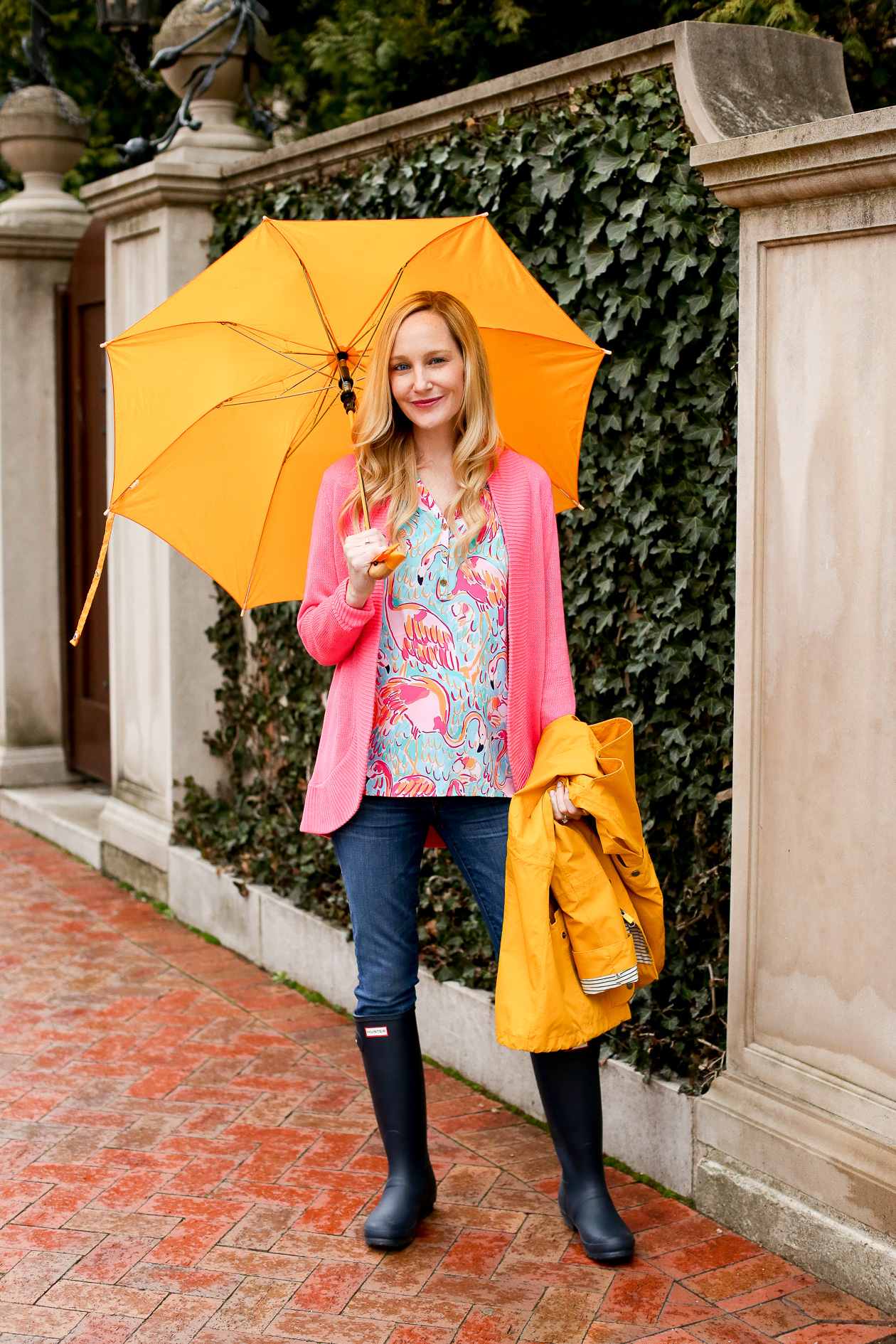 Hunter Boots and Lilly Pulitzer Top, Bracelet and Sweater c/o Zappos / J.Crew Maternity Jeans (These are the non-maternity version!) / Duck Umbrella c/o (Navy version) / Barbour Raincoat c/o Barbour (Also available here)
I'd be lying if I said I'm not (a wee bit) bummed that I can't wear most new spring clothing this year. I mean, I spent the entirety of winter bundled up in oversized sweaters, and finally–just as it warms up enough to shed the layers–I'm too rotund to fit into the vast majority of all the cute dresses and skirts that are out right now. ;) But one article of clothing that still totally works?! This Lilly Pulitzer Elsa, and all Elsa tops for that matter. (Zappos has an amazing selection!)
Whoever designed the Elsa blouse was workin' some real wizardry, my friends. Because it's the most flattering shirt I've ever owned. Of course, it's a little expensive. But I try to pick up one or two a year–sometimes on sale, but sometimes at full price if I absolutely adore a pattern–and let me tell you: the small collection I've built up gets SO much wear, both during pregnancy and not. Elsa tops look great when paired with white jeans, blue jeans, leggings, skirts and shorts… and they're adorable under blazers, cardigans and vests. (Talk about versatile!) Once our master bedroom is done, I'm going to be spending some SERIOUS time creating a "capsule wardrobe," and not a single Elsa is hitting the road. Especially not this one, which features "Peel and Eat," my favorite Lilly pattern this year.
Sizing: The Elsa top is meant to fit loosely. As you can see in these photos, mine can no longer be described as "loose," but I wanted it to fit post baby. ;) My best suggestion is to order your regular size. You'll love it!
This past Sunday was an amazing day. Because the Chicago Public Schools system doesn't get an Easter Break (like we did in New York), we couldn't visit my family back East. And because construction was scheduled for that Saturday and Sunday, we couldn't go to my in-laws' home, either. But we did go to Easter brunch with Emily, Doug and Baby Gracie at Derby, and it was phenomenal! Obviously, the best company, but also the best weather. We sat outside (hallelujah!) and at one point, I was so warm that I had to take my blazer off. Whaaaat?!
Oh, and how did I forget to mention this?! Mitch and I got to babysit Gracie on Friday! HAPPIEST BABY IN THE WORLD. She arrived a couple of hours before bedtime, but the three of us watched a few March Madness games–Girlfriend loves basketball; it's the funniest thing–snuggled on the couch, and rolled around on the floor while laughing uncontrollably. But I think the cutest part of the night was when Mitch set up our video baby monitor (the only thing we've purchased so far) when Grace went to bed, and then freaked out when he noticed that she'd rolled onto her stomach. So much so that he texted creepy night vision photos to Doug.
"IS IT OKAY IF SHE SLEEPS ON HER TUMMY?"
(The answer is yes. Babies can sleep on their stomachs once they're strong enough to roll over. Hahaha. So adorable.)
I think it's safe to say that Mitch is going to be the best–and perhaps the most overprotective–dad ever. ;)
Back to Sunday, though. Later that afternoon, the sky opened up and things cooled off. Mitch and I went home to change into some rain gear, but spent the rest of the day walking around Lincoln Park–our favorite Sunday activity. (Anyone else love the fact that there's still light in the sky around 6:30/7 these days?! Happiness.)
I wore my new Hunter boots, which I'm obsessed with! I've owned the red ones for a couple of years now, but always feel like Ronald McDonald in 'em when I'm wearing my raincoat, too. The navy boots, though, definitely fix that problem… and they go with so many more outfits! It's set to rain for the rest of the week, so break out those Hunters, Chicagoans!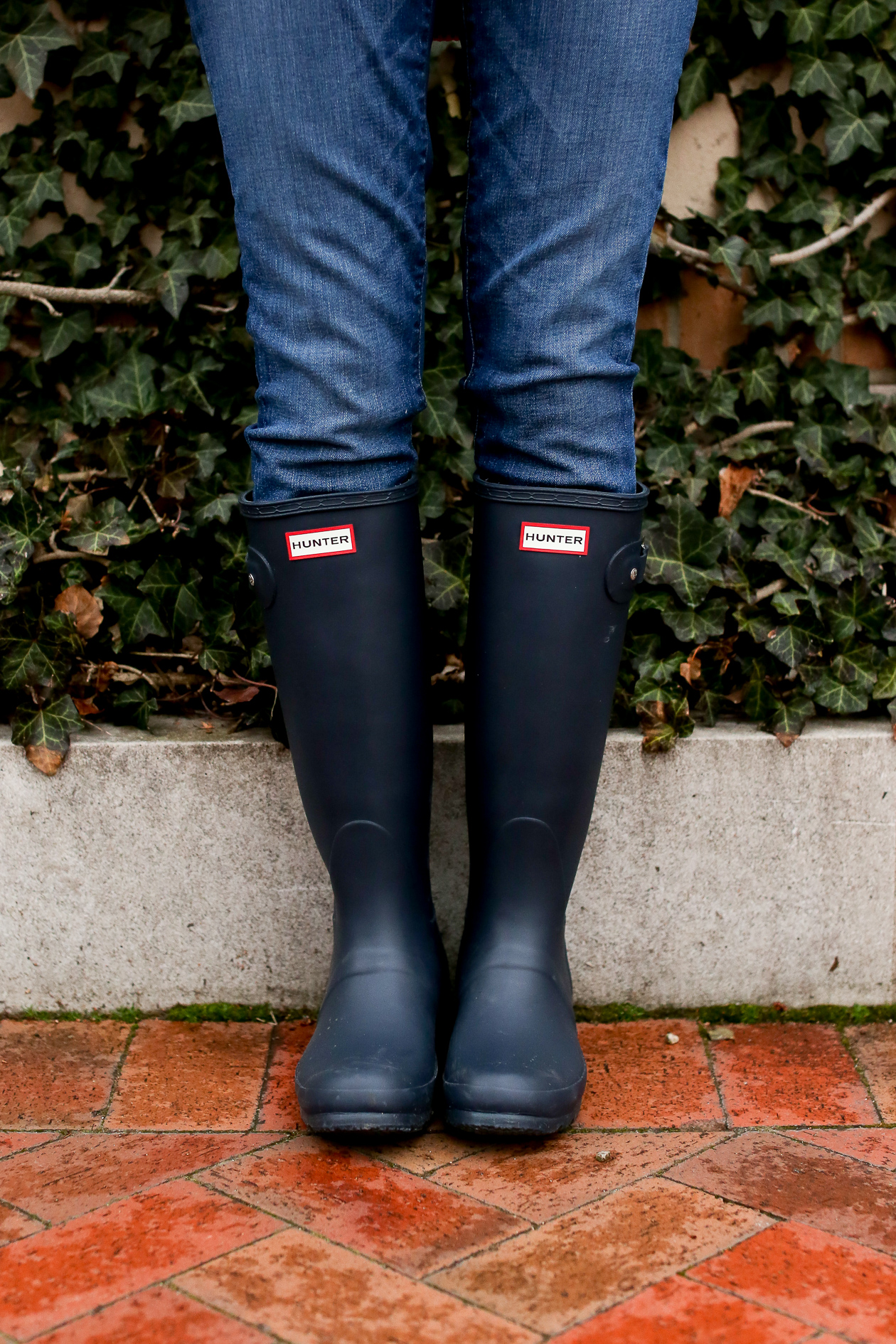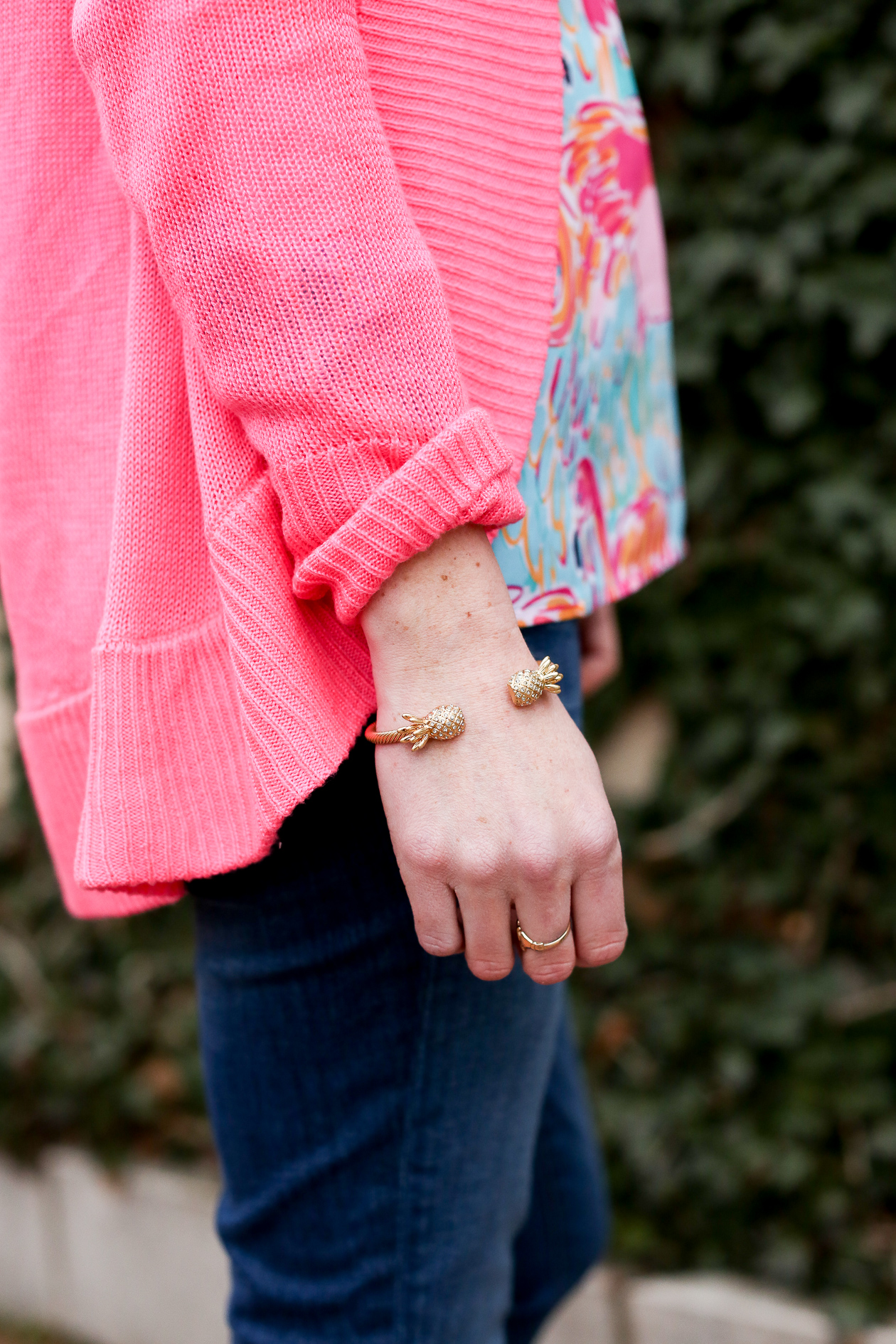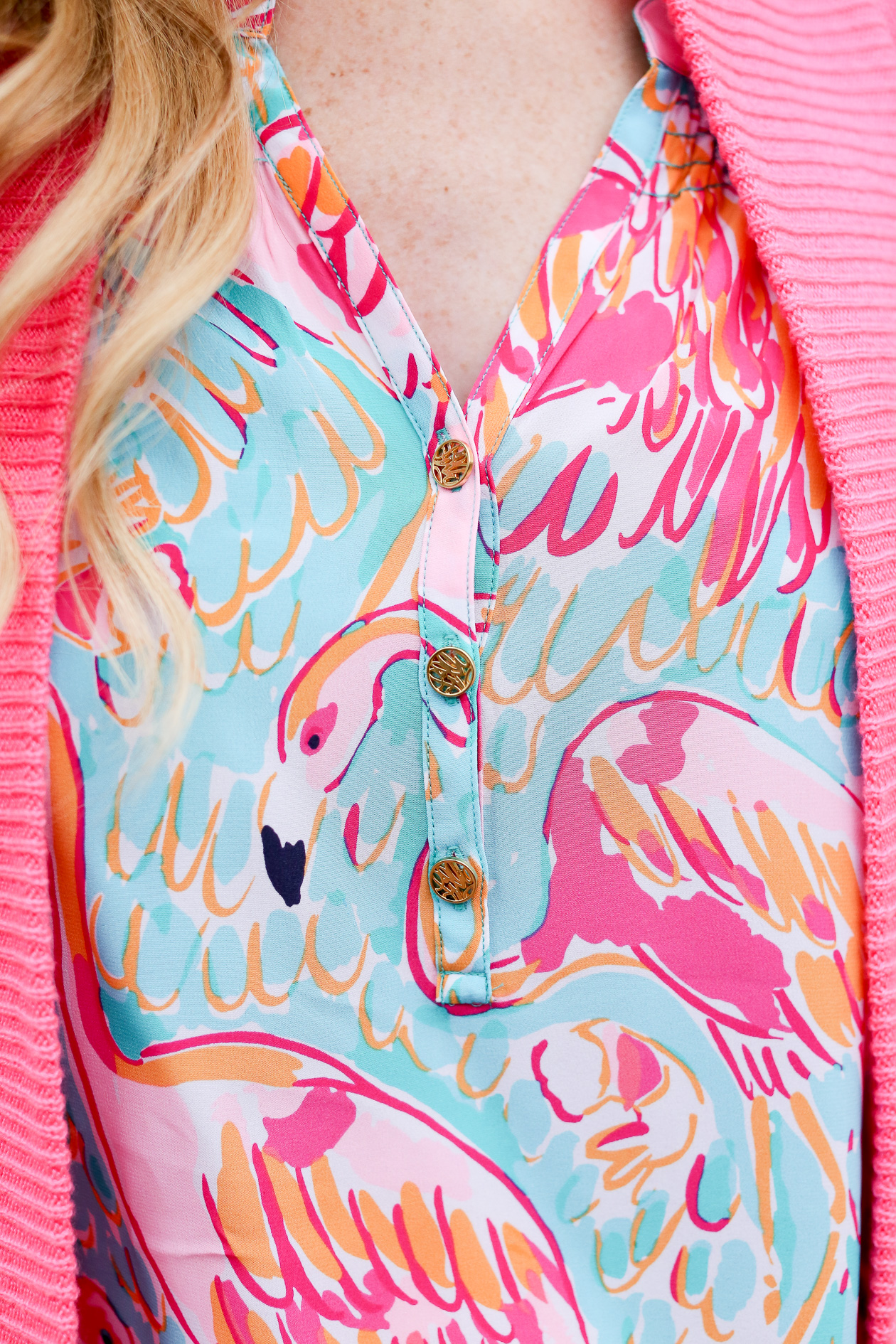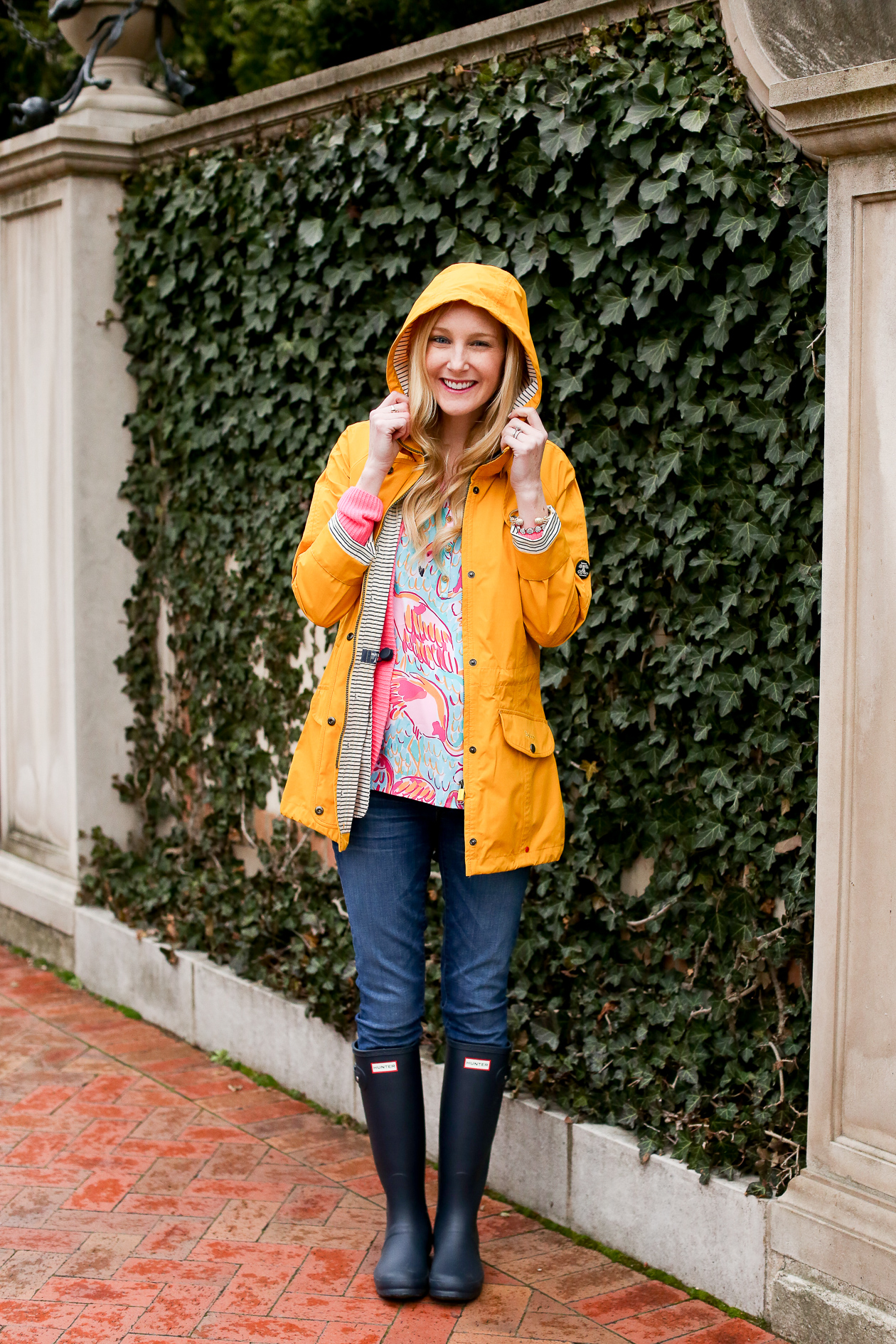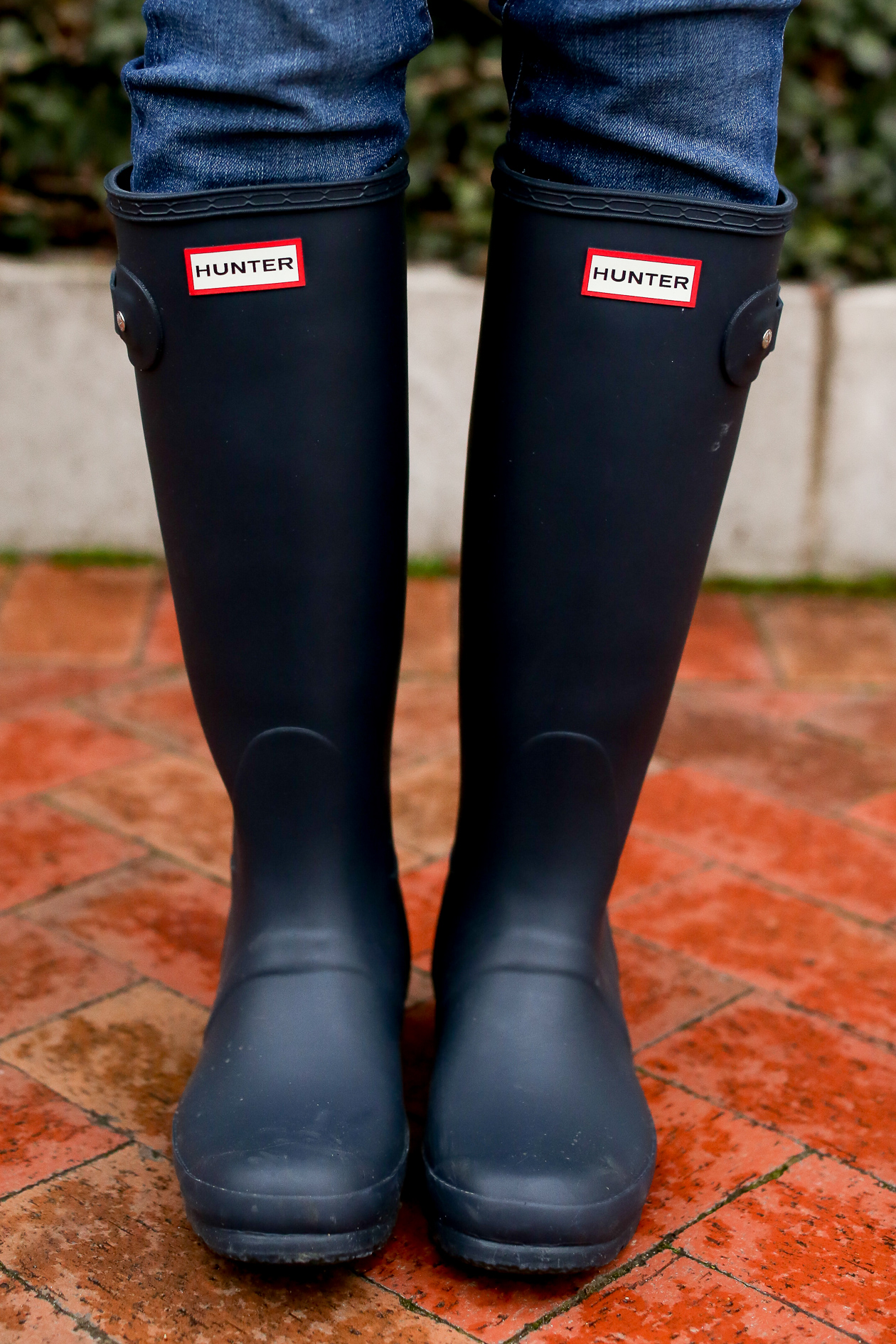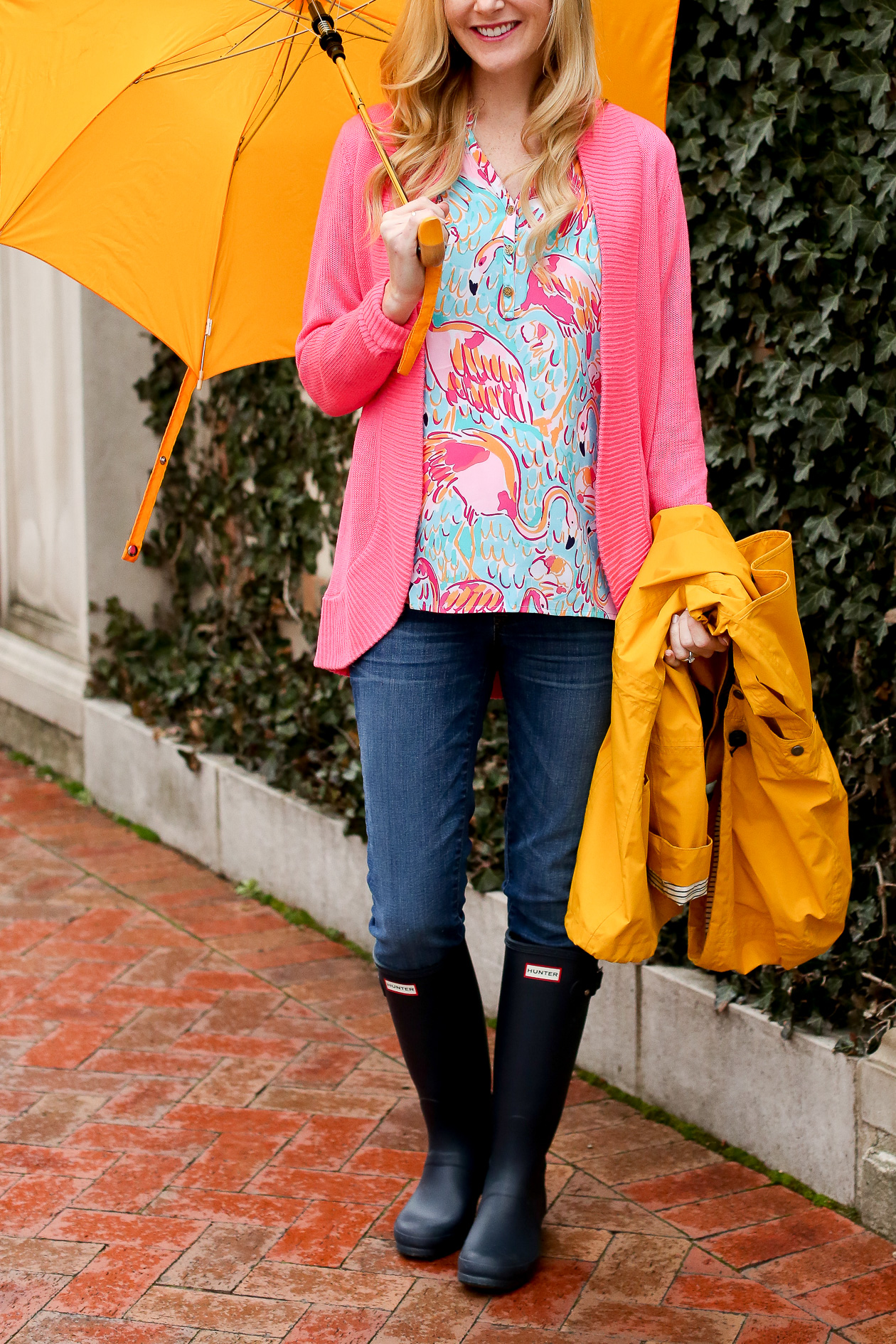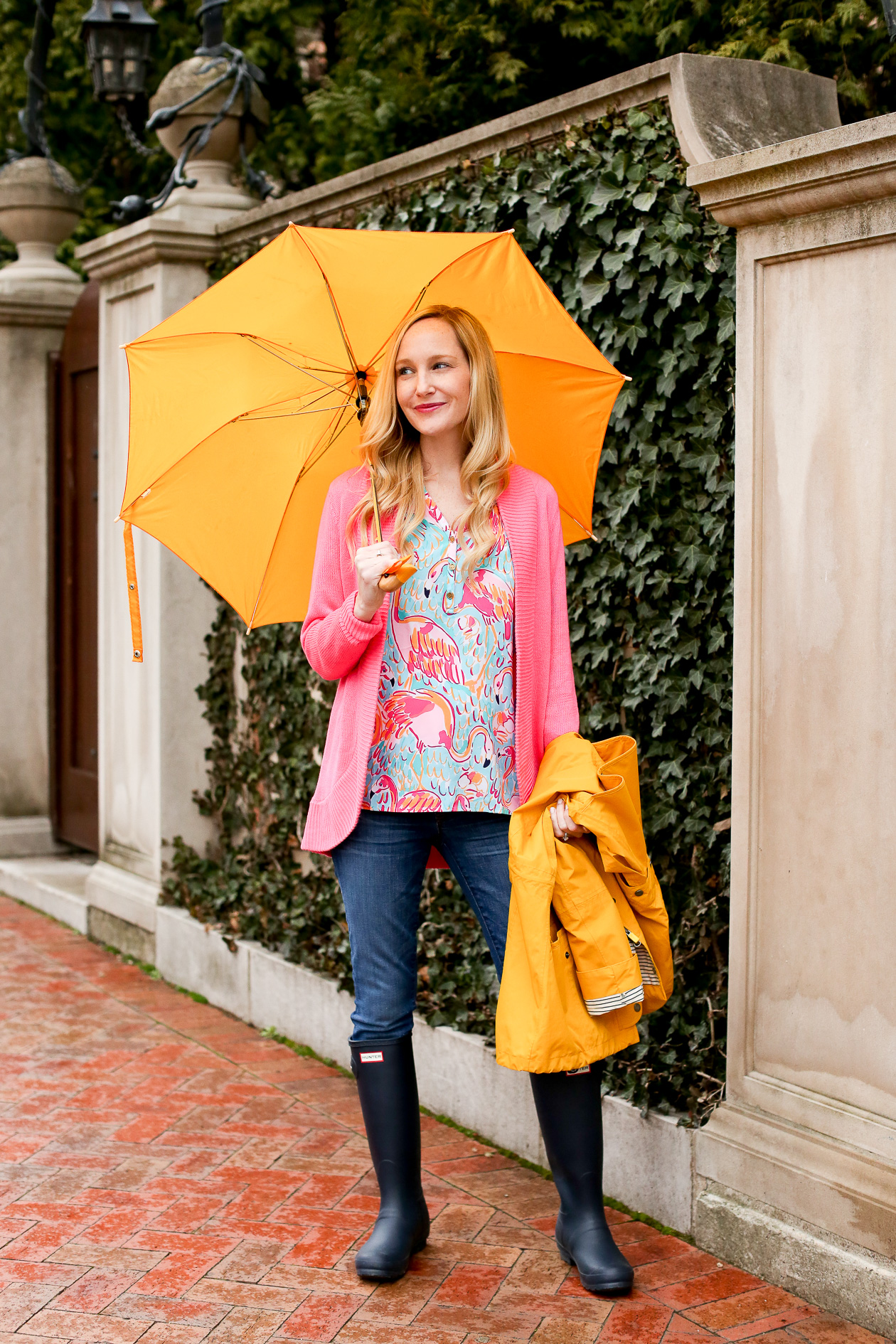 Outfit Details:
Hunter Boots and Lilly Pulitzer Top, Bracelet and Sweater c/o Zappos / J.Crew Maternity Jeans (These are the non-maternity version!) / Duck Umbrella c/o (Navy version) / Barbour Raincoat c/o Barbour (Also available here)