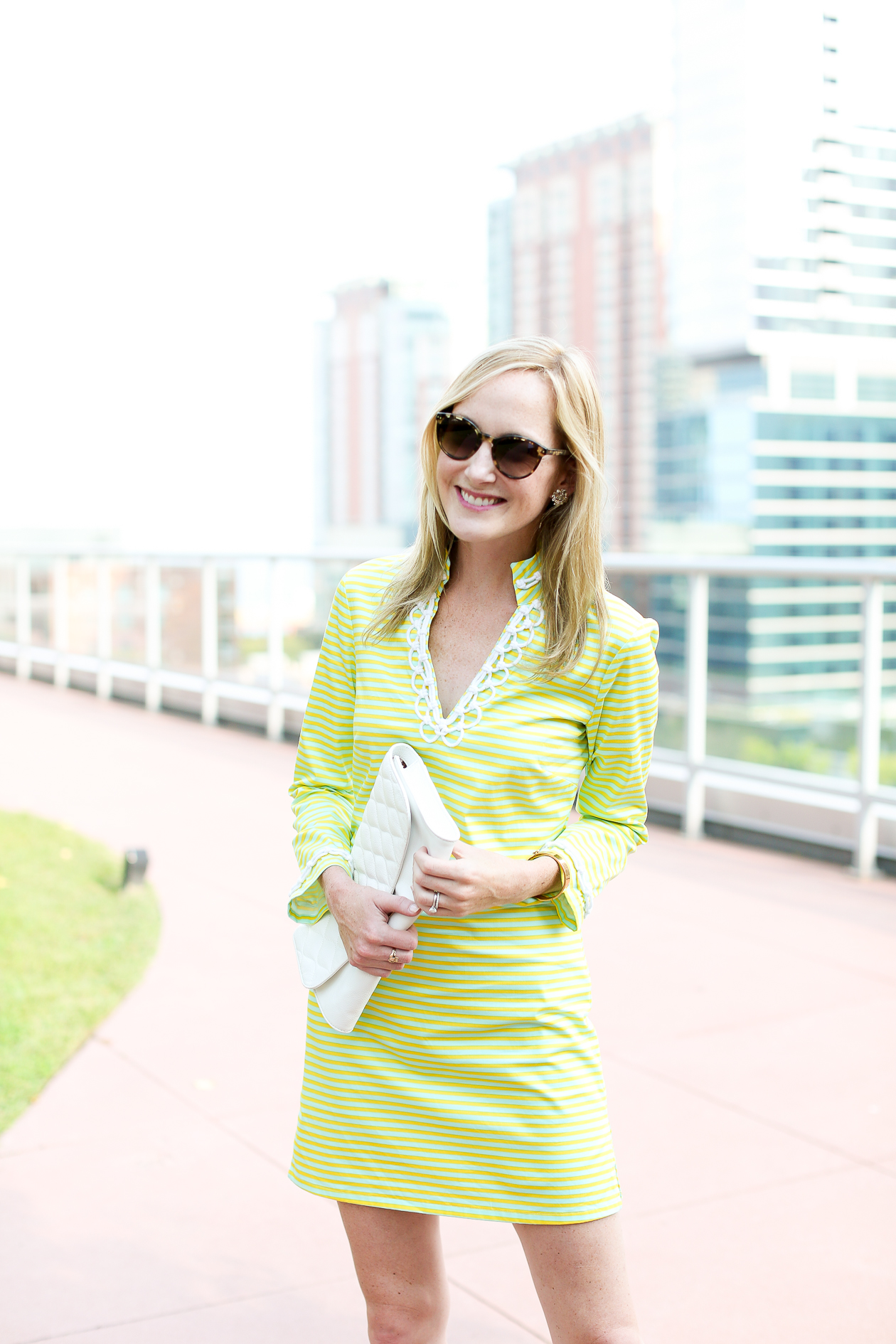 Sail to Sable Dress c/o (Old, but check out the sale section and Tuckernuck's selection, and have you seen the new arrivals?!) / Andre Assous Wedges c/o (On sale!) / Vera Bradley Clutch c/o / Kate Spade Sunglasses (Old, similar here and here) and Bracelet (Old, similar here) / Moon and Lola Earrings c/o Tuckernuck (Also love these and these!)
I repeat: It's still summer. And it will be until September 23rd, so don't count on very many fall looks from this girl until then! ;)
Though have you seen Sail to Sable's new fall arrivals?!
In other news, Labor Day weekend was a huge success on the Larkin front. Noodle spent most of it jumping into the lake (hysterical — photos to follow) and hanging out with the other noodles, and Mitch and I spent most of it building a farmhouse table with my father-in-law.
Which is crazily exciting, because:
A) We've never had a real kitchen/dining room table before! (Pretty sure the tiny Ikea one–circa 2006–doesn't count)
B) The wood came from Mitch's grandfather's barn
C) Every single family member played a part in its construction
and
D) It's beyond beautiful. :)
I can't take any credit for it, as it was Mitch's research and my father-in-law's skills that brought the thing to life. (Let's be serious: I was mostly in charge of the power sander.) But holy goodness, guys. I can't believe how gorgeous it is. While I'm not really down to build anything out of wood ever again–let's just say carpentry isn't my calling, haha–I'm so excited to build memories around the new table.
I keep imagining all the special occasions and celebrations that will take place around it, and it makes me both grateful for the life I have and excited about all there is to come. I think it'll also always remind me of the summer, and this one particular Labor Day weekend. A few wonderful days, frozen in time.
The table still needs to be stained and transported to Chicago, but I hope to share photos (along with a how-to-build-a-farmhouse-table tutorial by Mitch!) sometime in late September or Early October. In the meantime, though, be sure to tune in tomorrow to read all about the chairs and decor I picked out for it! :)
Anyway, I'm off to bed to nurse yet another sinus infection. I guess it's time to sign up for allergy shots again, huh?!
Hope you guys had a great Labor Day weekend!