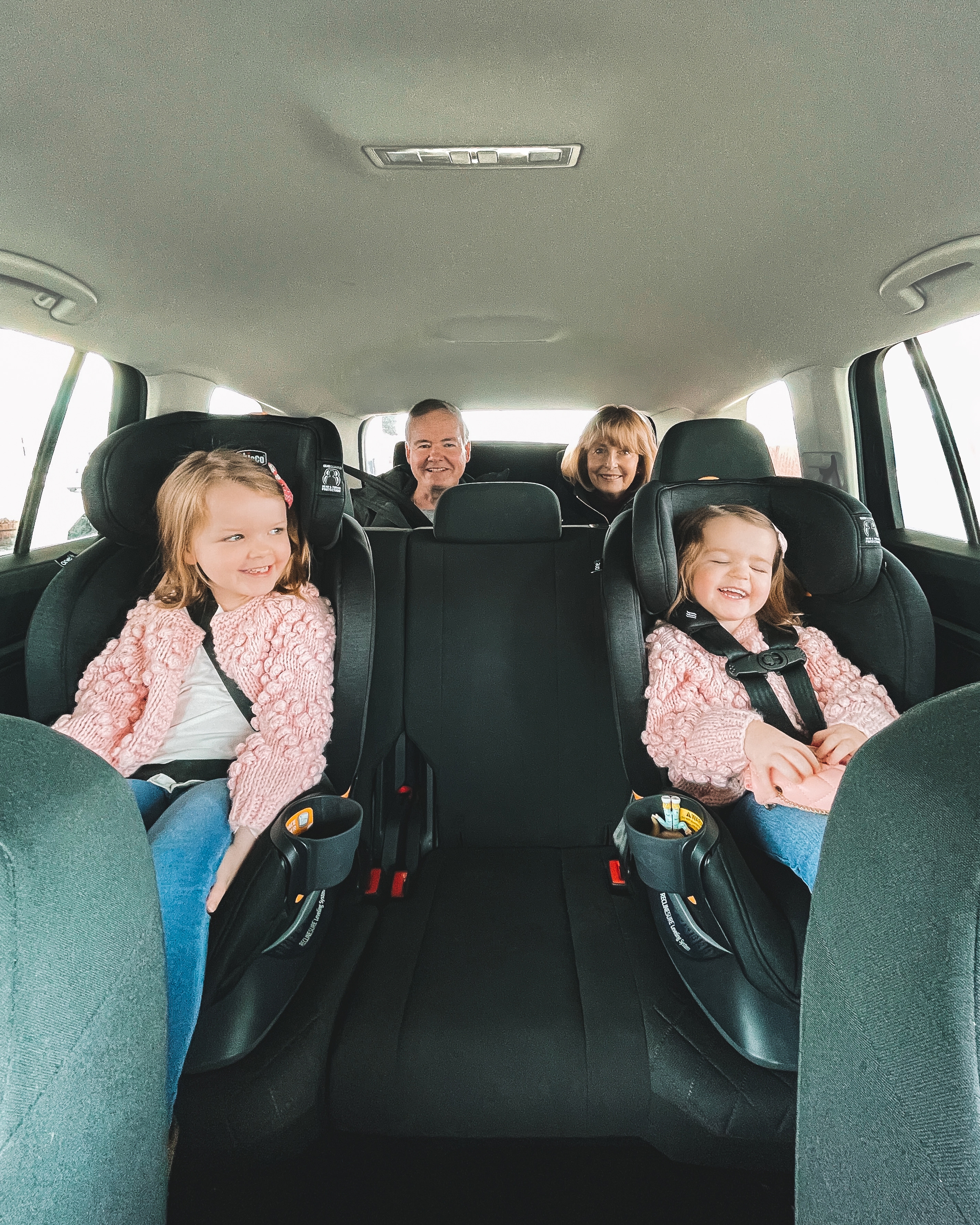 Mitch here!
Nothing in life gives me more anxiety than carseats. They're typically so wildly confusing to install and frustrating to use that I dream of the day that I'll be done with them once and for all. Recently, though, Chicco sent us two new OneFit ClearTex All-in-One Car Seats which I'm happy to report has changed everything. They're awesome. And today I'd like to share exactly why we love them so much.
We spend most of the day zigzagging between pickups and drop-offs, dance studios and gyms, and playdates and birthday parties. We're in and out of the car over and over, and need a simple and reliable set of car seats that will keep our kids safe. But the vast majority of car seats are complicated and confusing. I mean, there's a reason that most first-time parents fail the car seat inspection upon leaving the hospital. It's HARD.
When Kelly and I were introduced to the OneFit ClearTex All-in-One Car Seat, we were pretty excited. Personally, when making big decisions about new purchases, I go into "deep dive" mode. I become obsessed and scour the internet for all the details and features I can find to help me make the right decision with no regret. And I genuinely think that this car seat is the best car seat out there. Let me tell you why.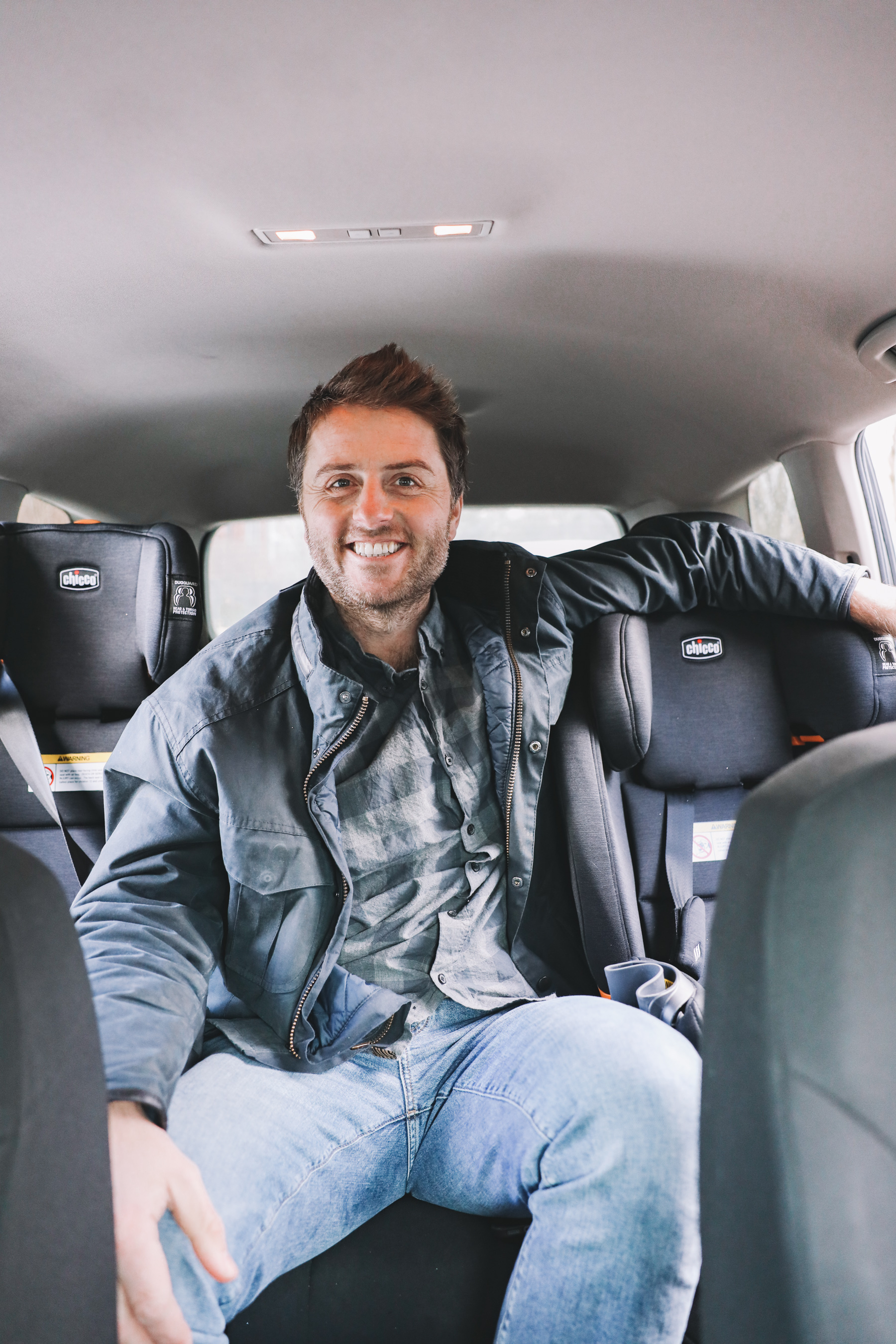 Simplicity: I'm whatever the opposite of handy is. Footy? That's me. But installing the OneFit ClearTex All-in-One Car Seat took me all of five minutes. The LockSure® reinforced seatbelt lock-off system makes a belt installation easy while both the ReclineSure™ leveling system and RideRight™ bubble levels provide confidence that I installed the seat correctly. No need for an expert consultation or trip to the fire station necessary. (Crazy!)
Safety: Chicco has a reputation for incredible safety standards, and the OneFit ClearTex All-in-One Car Seat is the result of their devotion to them. It features the patented DuoGuard® two-layered protection system as well as a steel-reinforced body with specialized EPS energy-absorbing foam that surrounds the child's head and torso.
Adaptability: The OneFit ClearTex All-in-One Car Seat is designed to grow with your child from infant to booster. So gone are the days of buying new seats as your kid grows… and the resulting garage full of stuff!
Comfort: My kids have always been fussy in the car, and I've long suspected that it could have been due to just how uncomfortable their old car seats were. Both girls love their new OneFit ClearTex All-in-One Car Seats. The 10-position headrest and five-point harness system make for a perfect sit! Additionally, these car seats are slim enough to allow for a passenger to comfortably sit between the two girls on the bench. This is a huge deal for our busy family.
Sustainability: Chicco took extra care to design these car seats with ClearTex® fabrics that meet federal car safety flammability standards without the need of added chemicals. Additionally, the seats are GREENGUARD Gold Certified to ensure healthier air quality around kids.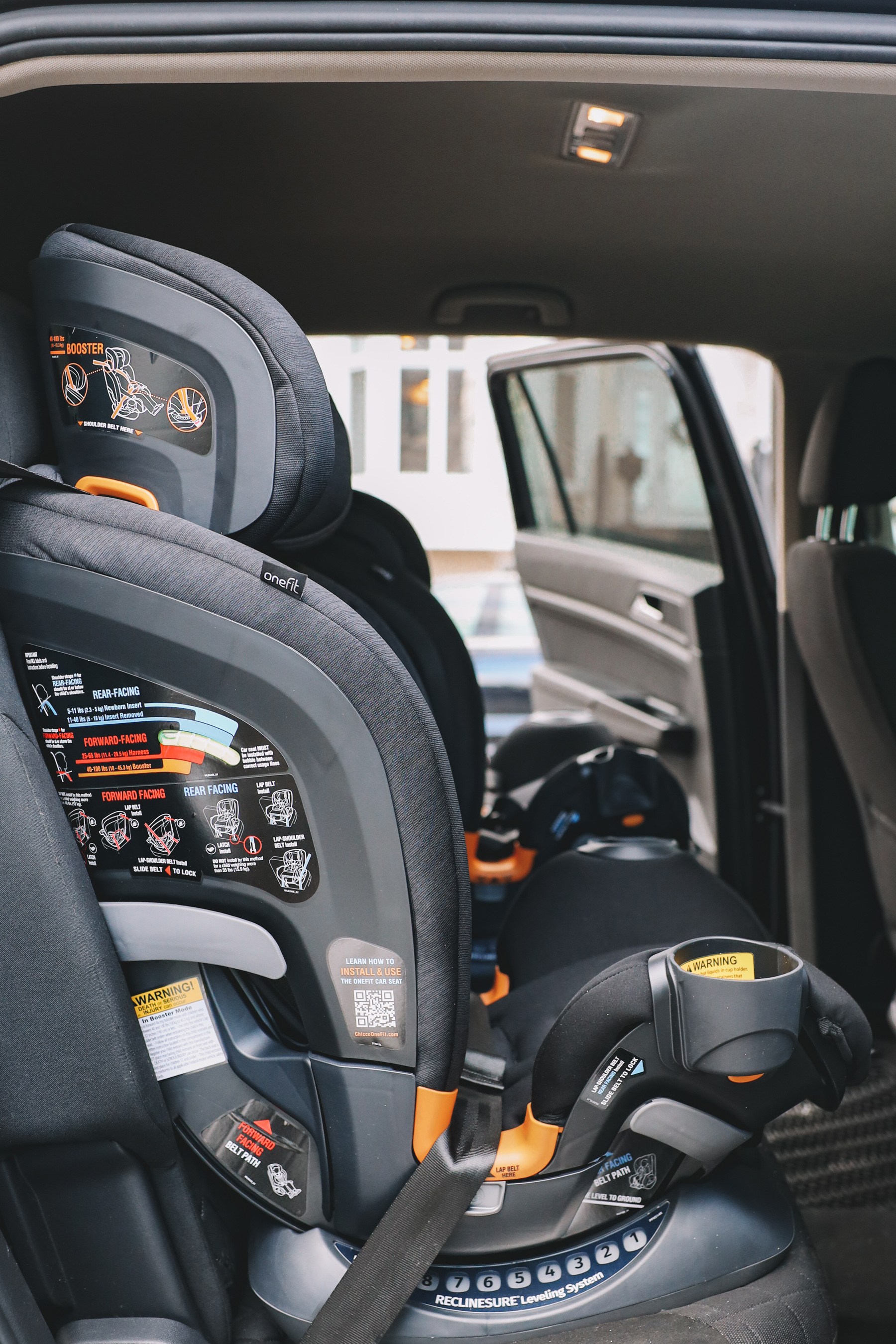 The Chicco OneFit ClearTex All-in-One Car Seat has solved my car seat anxiety, and I can't recommend them enough. Now I'm off to run all over the city once again. But as always,
Mitch. OUT!
This post is sponsored by Chicco; all opinions are my own. As always, thank you so, so much for supporting the partnerships that keep Kelly in the City up and running!