Crazy that February 14th is just around the corner. If you read this post from last year (PS: I was super pregnant but hadn't yet announced and so taking photos was really difficult), you know that Mitch and I don't really "do it up" for Valentine's Day. But I do appreciate that there's a fun little holiday smack in the middle of winter, as it detracts from the gloom a bit. (AH! The gloom! It was sunny for a couple of hours yesterday, though…) So today's "Recent Finds" post is Valentine's Day-themed.
Also: Mitch thinks I need to rebrand this little series as "Fresh Finds." Fiiiiine, Mitch. Next time. ;) But without further ado…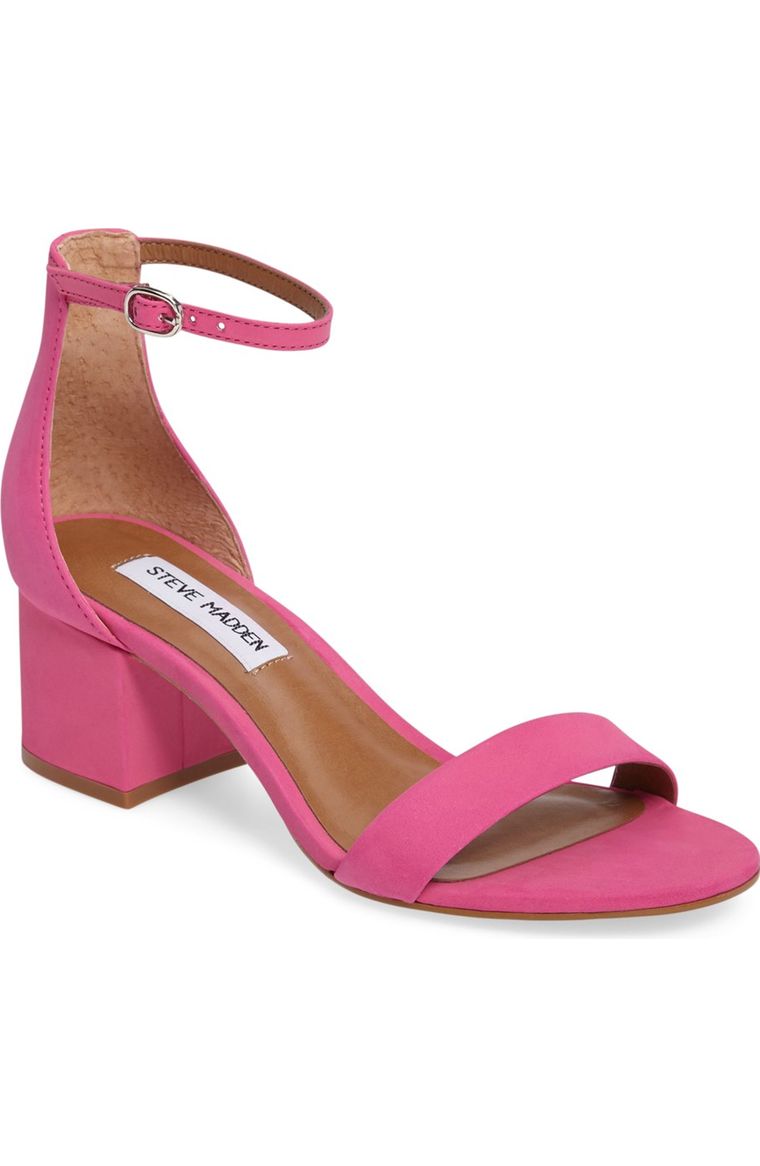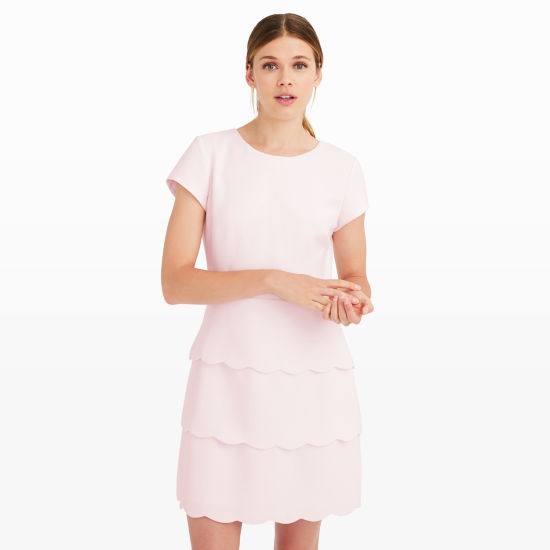 The scallops on this little pink number, and it's on sale. :)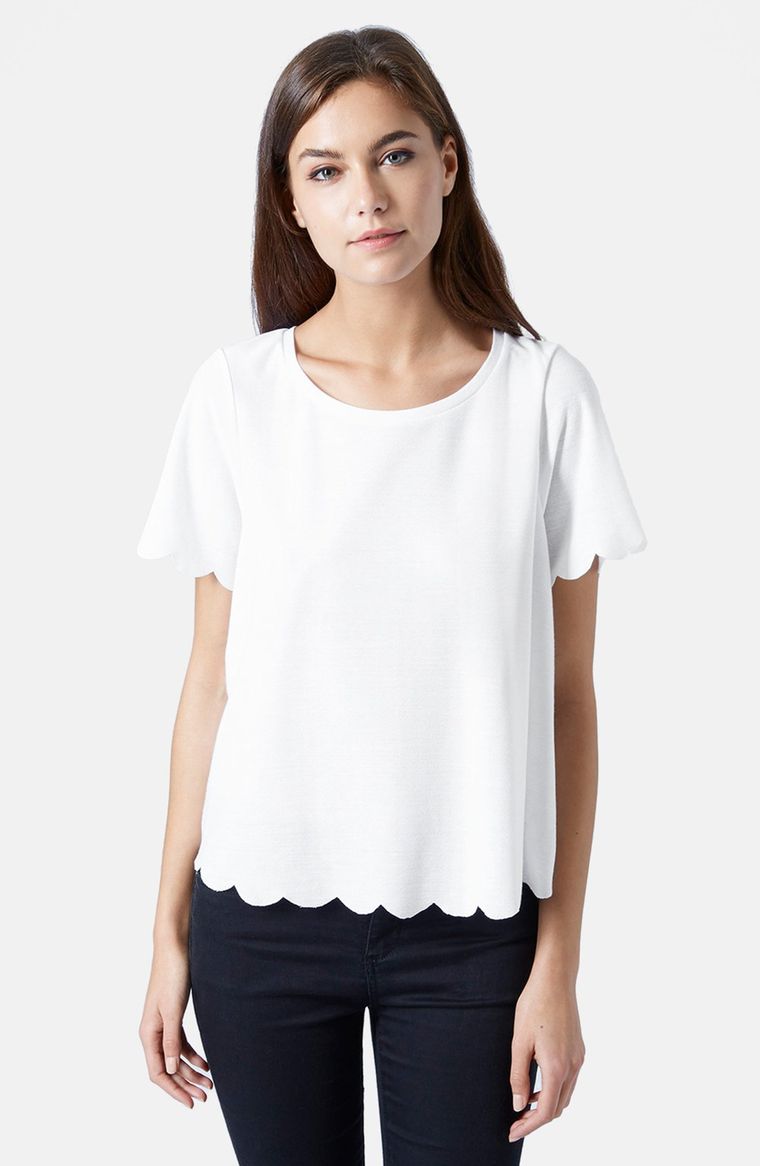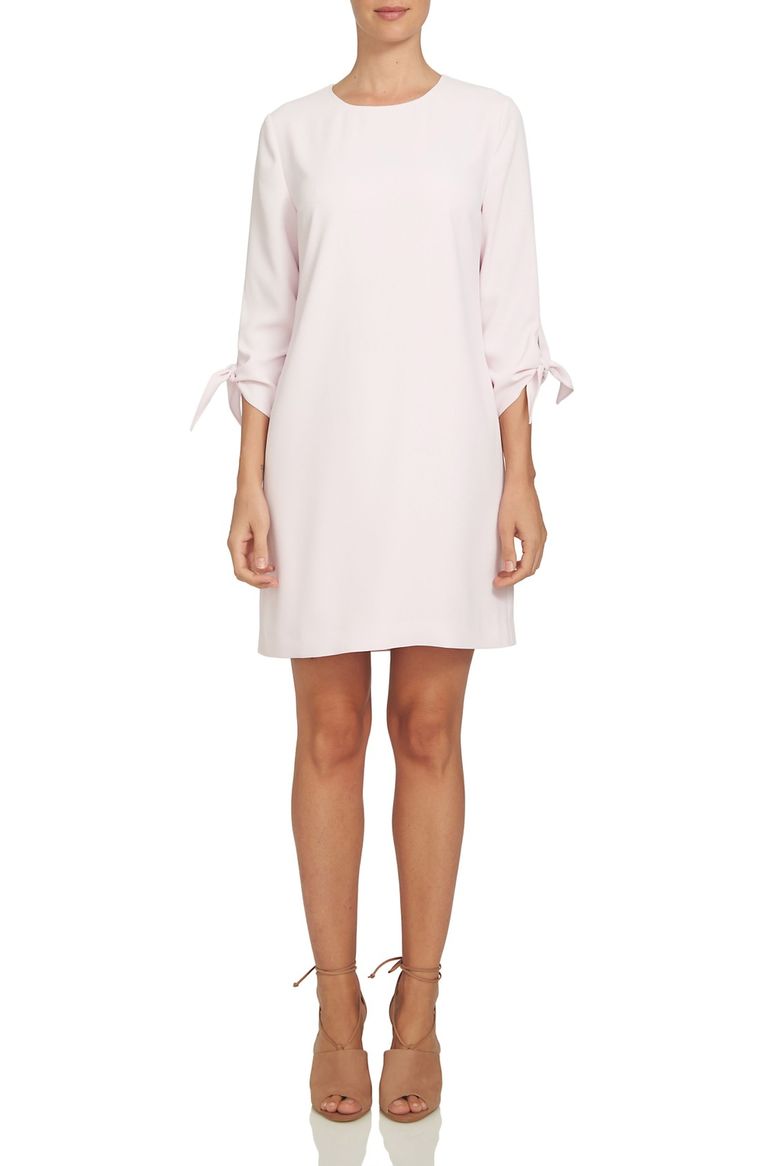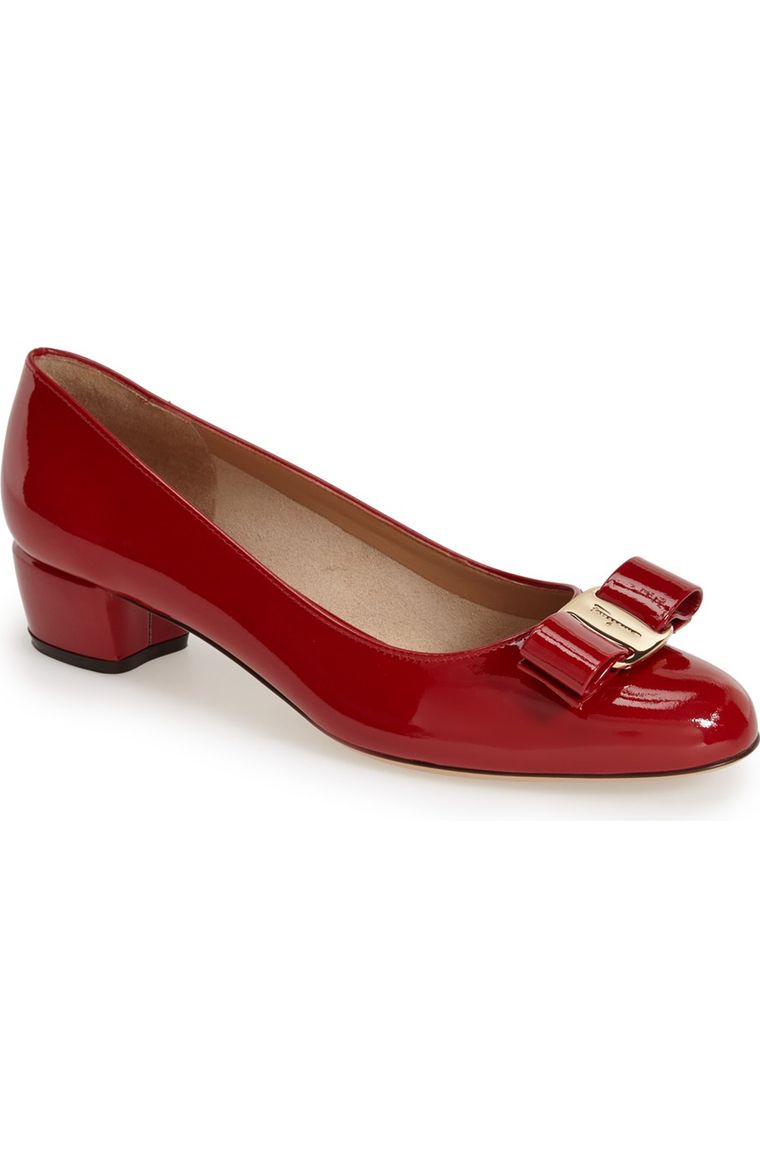 My favorite pumps of all time. They come in a flat version, too! (But yes: quite the investment. I will say that they're amazingly well made and are super comfy. They fit TTS.)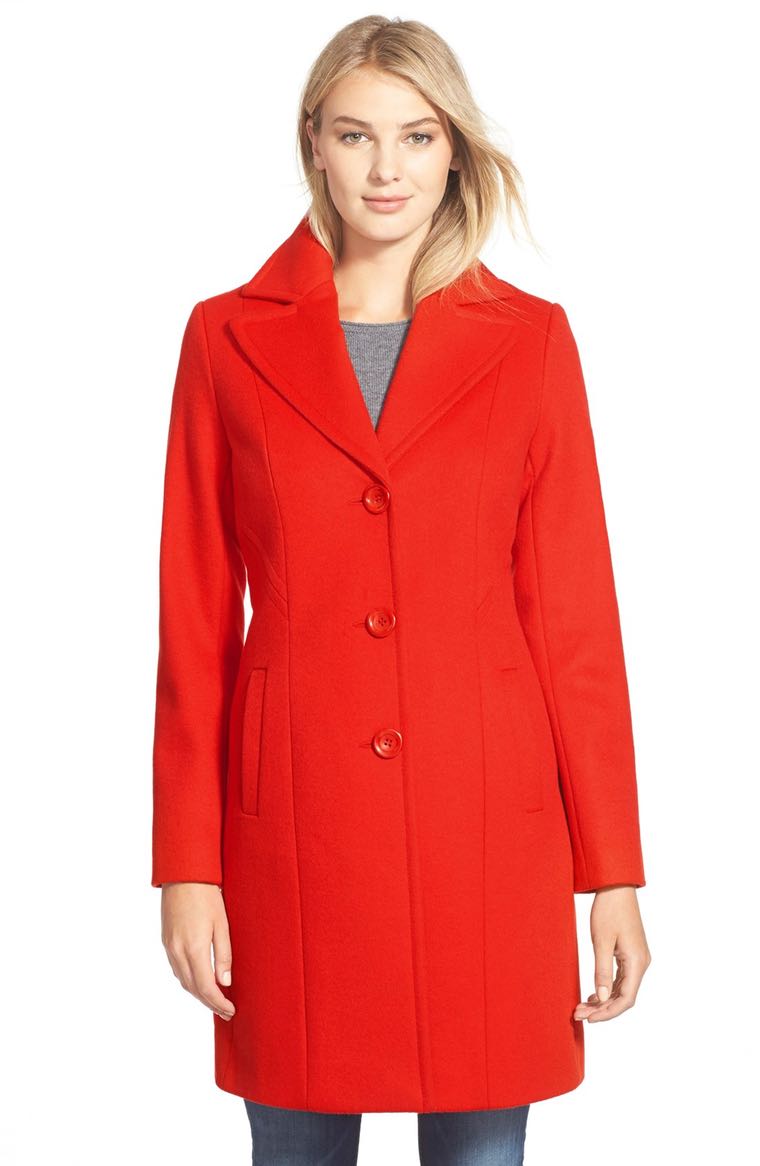 The coat that I wore in yesterday's post is selling out quickly, but I LOVE this alternative, which is also on sale.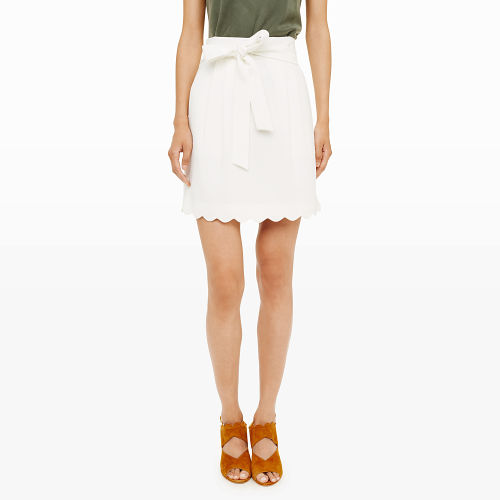 A beautiful scalloped skirt on sale.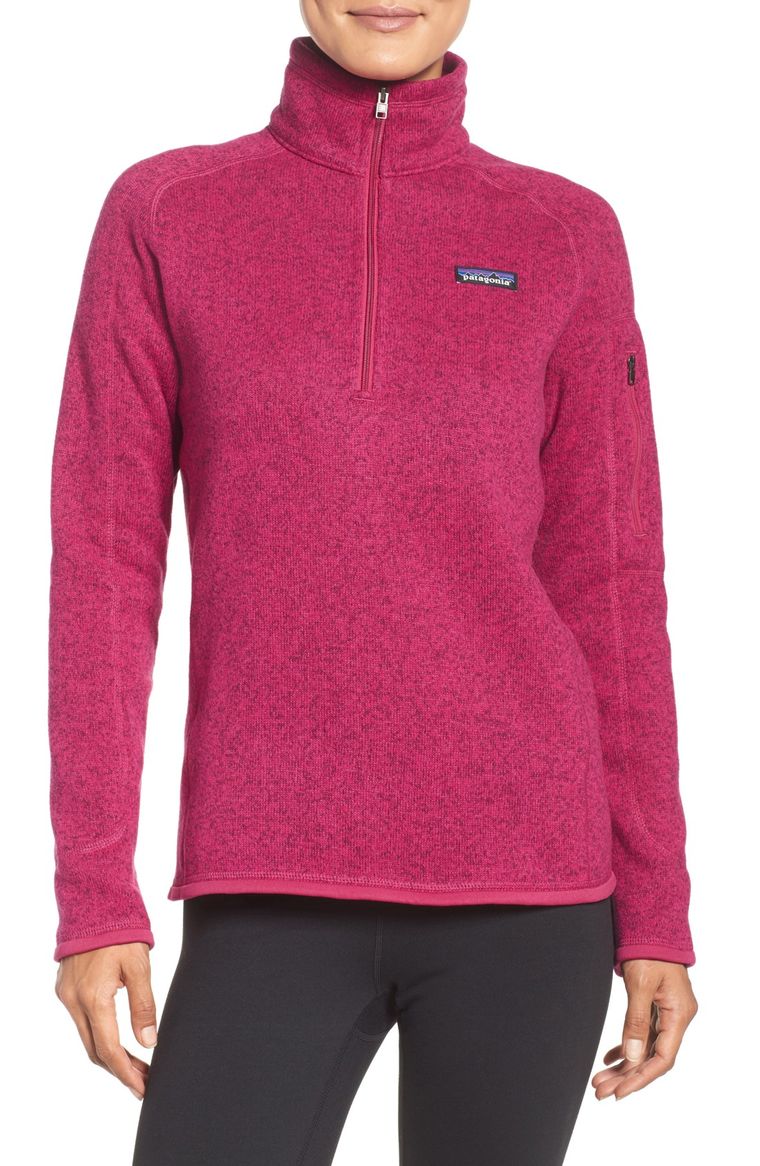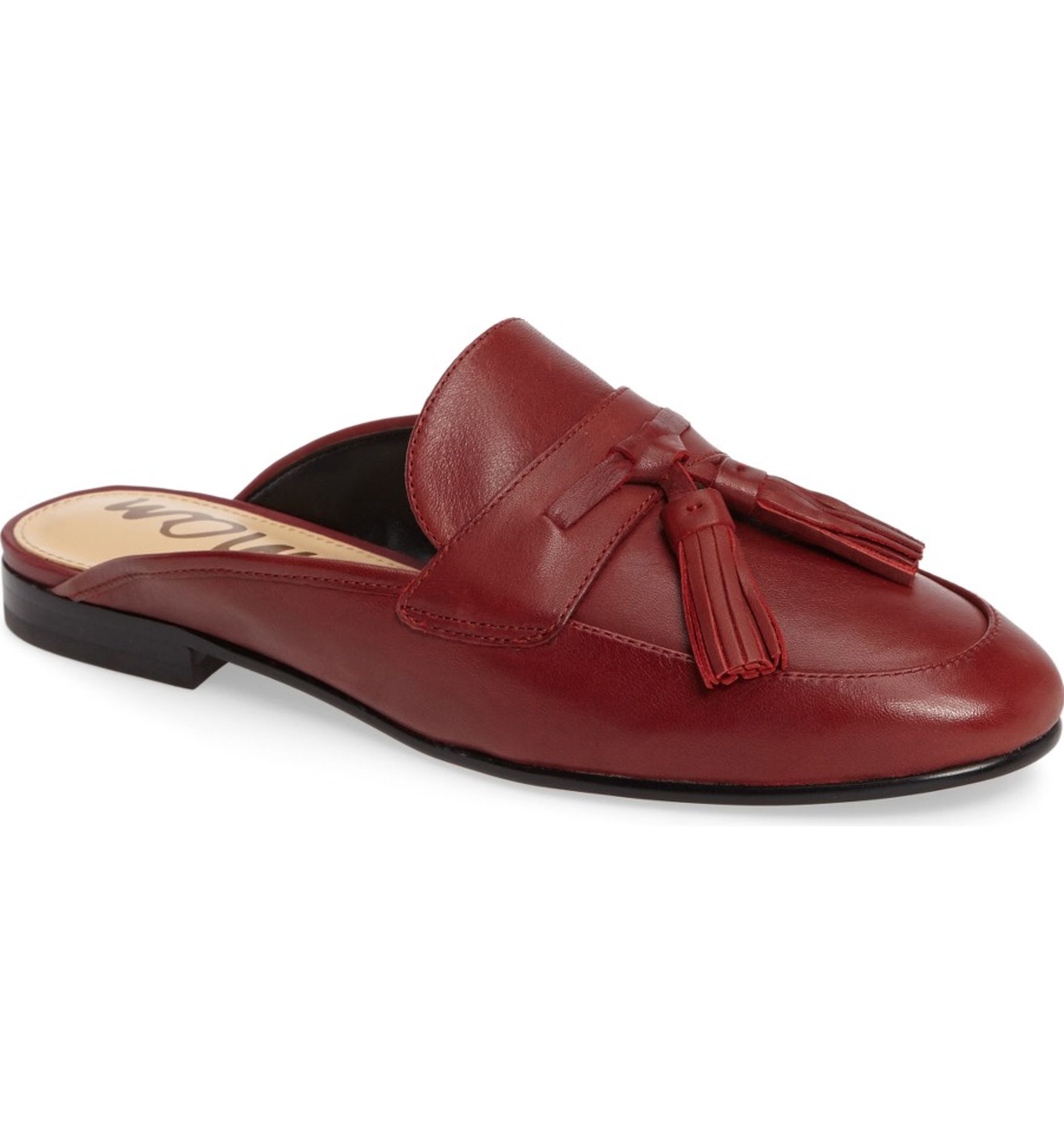 Yes to all the slip-on loafers, especially these. (Though I really love them in brown.)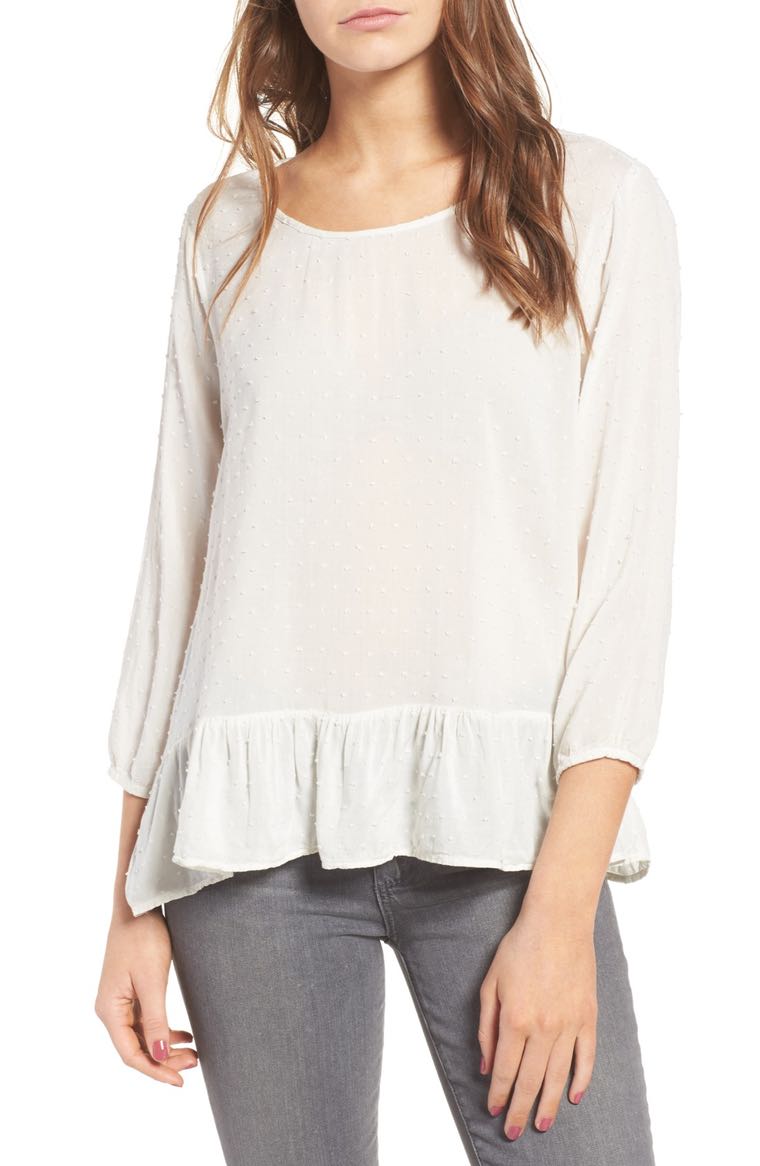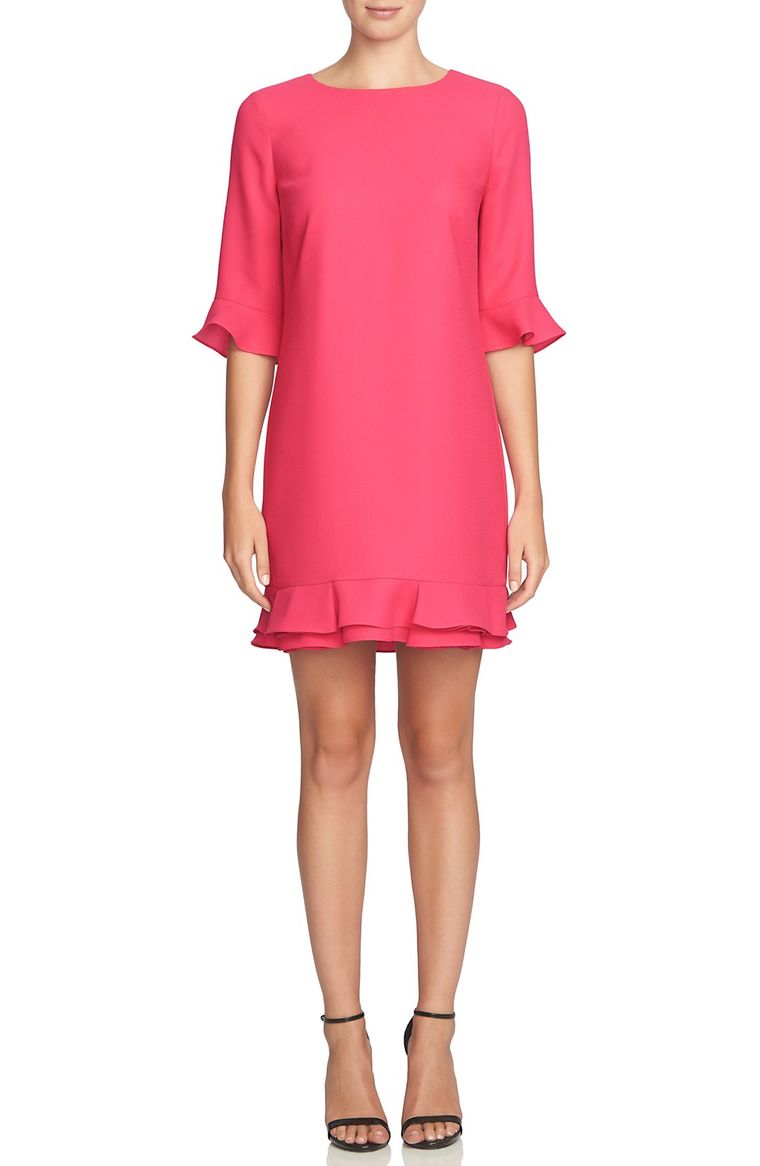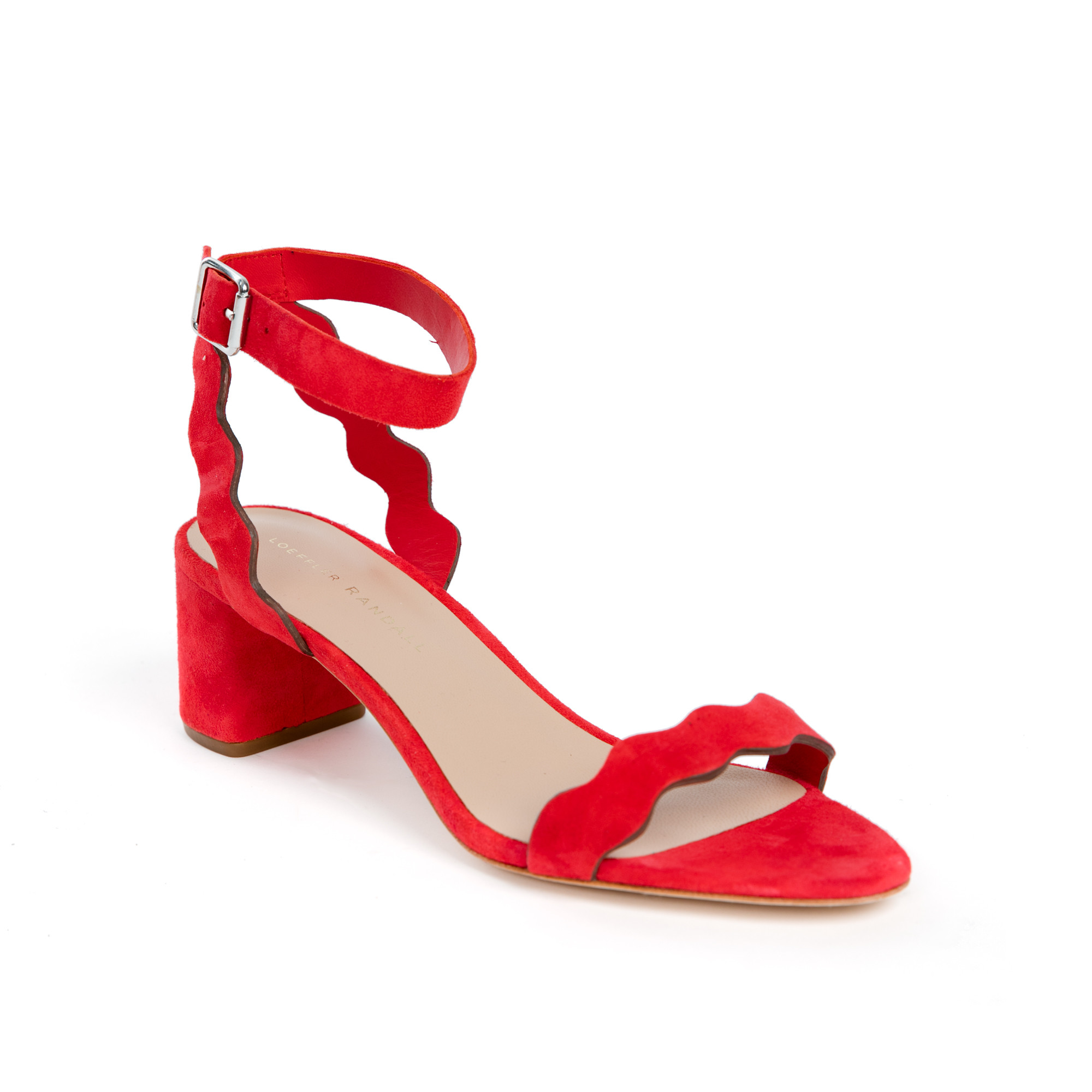 I've been lusting over these scalloped sandals for so long. And in red? BAM!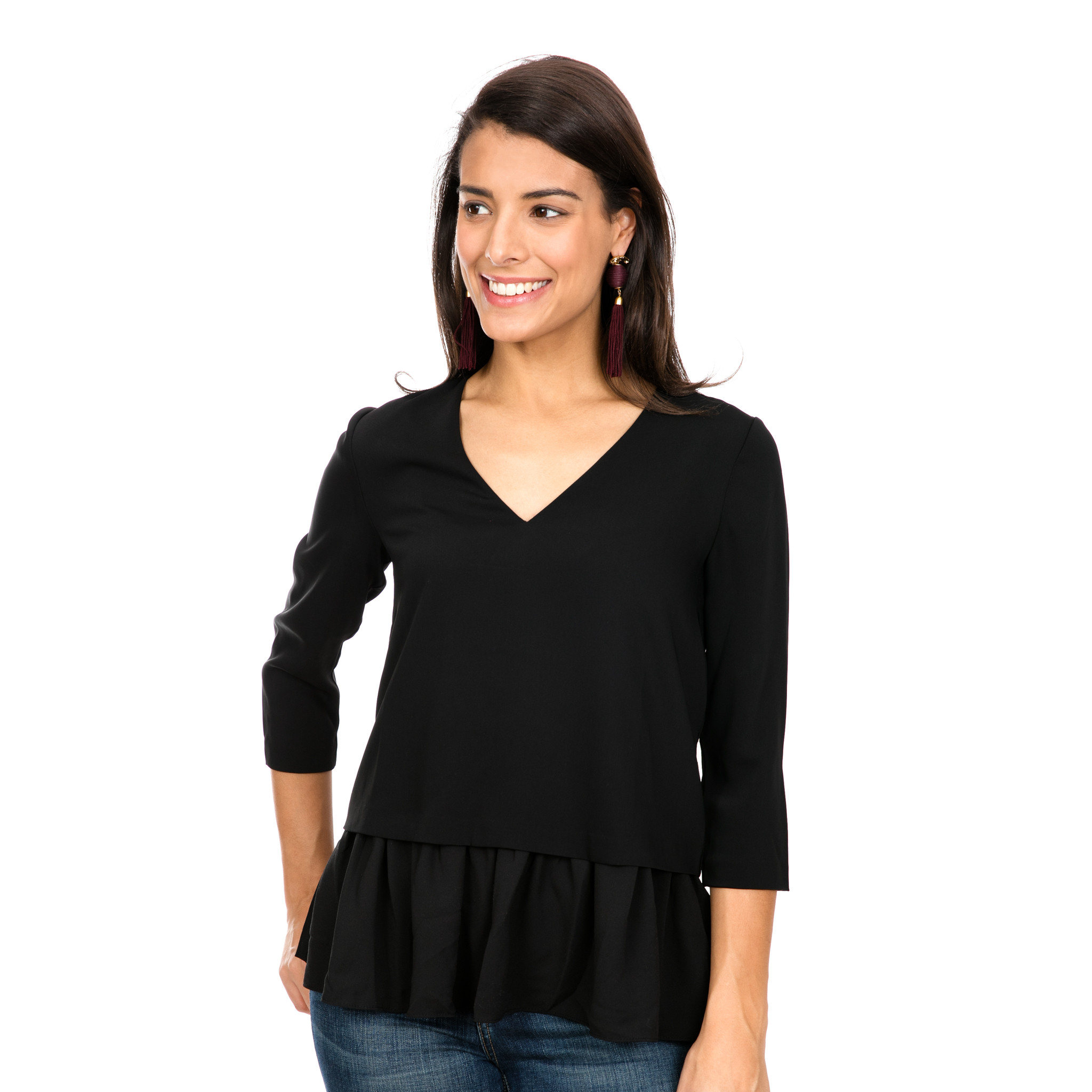 My favorite top is back in stock! Not pink or red, but would go amazingly with accessories that are. I can't even tell you how often I wear this top! It's a bit of an investment, but it goes with everything, and it's my go-to for winter events.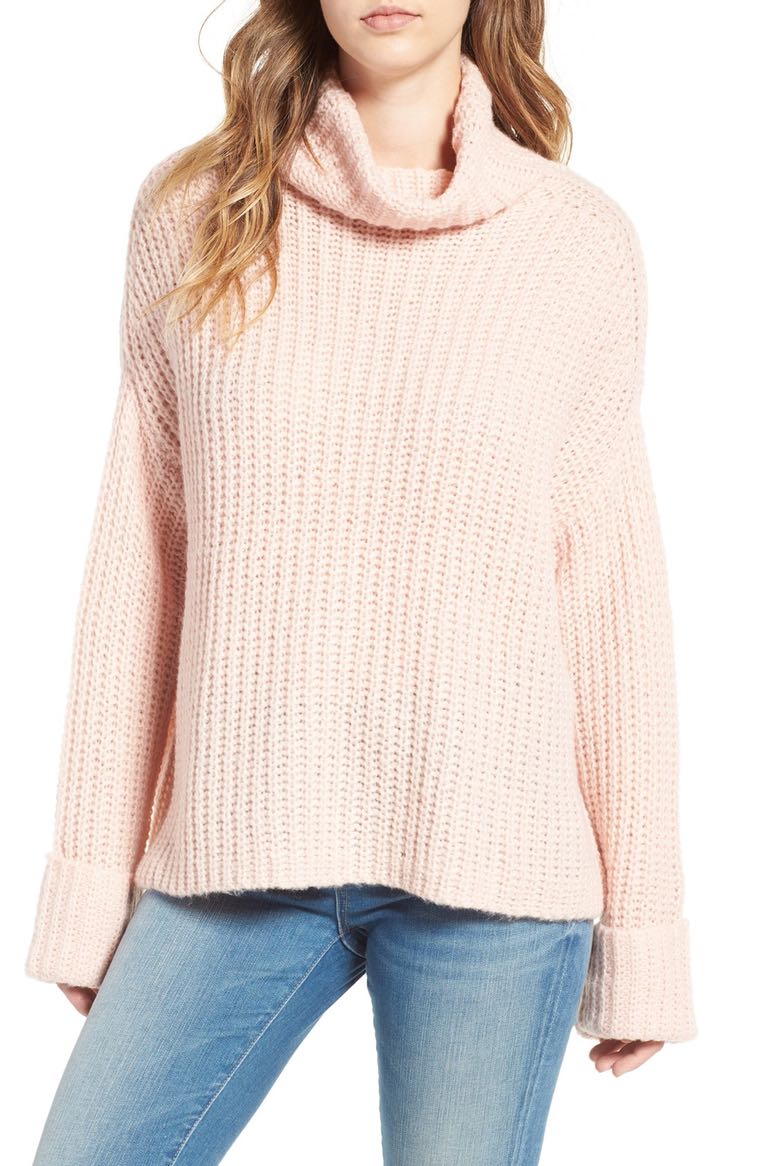 This will always be a favorite pink sweater for me! I like this one, too.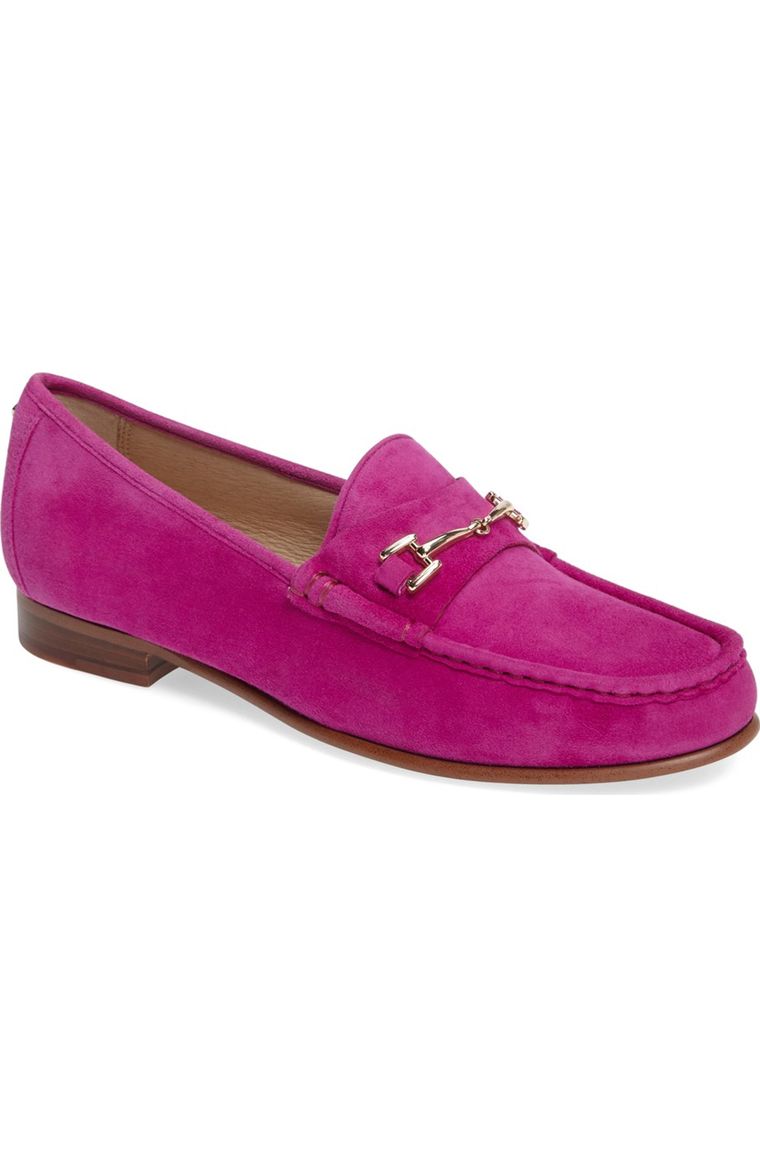 I have these in brown, but aren't they the cutest in pink?!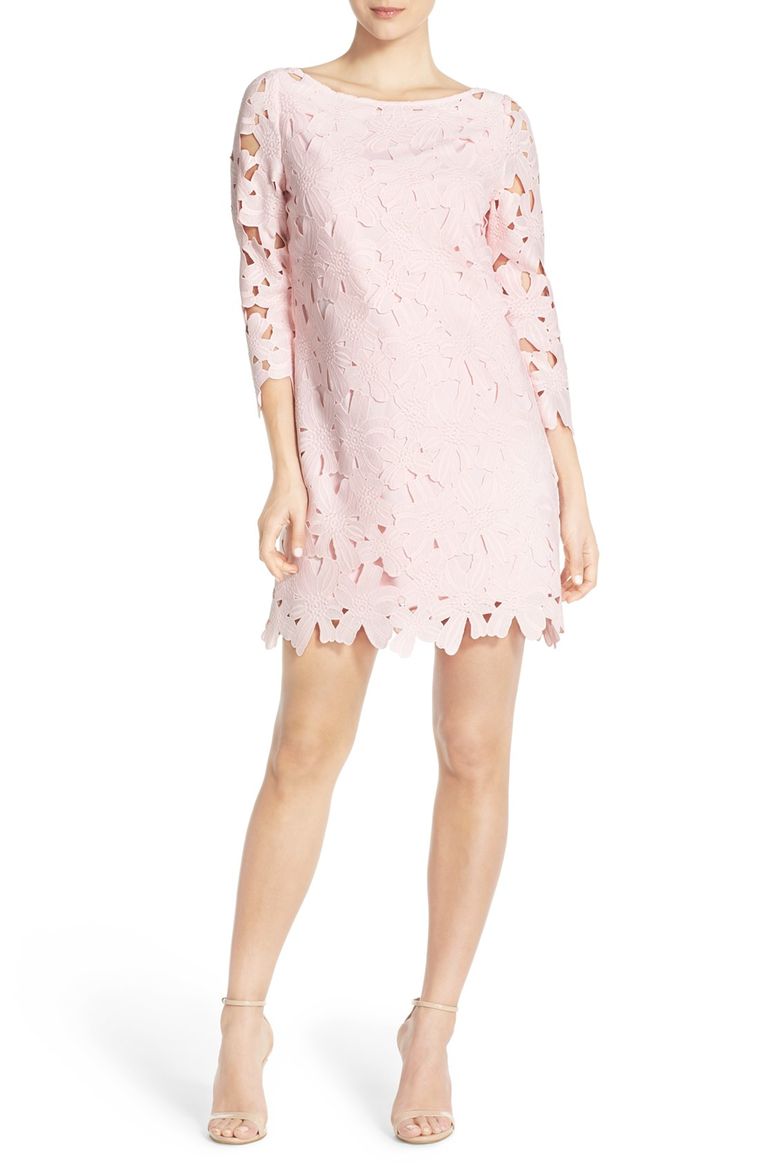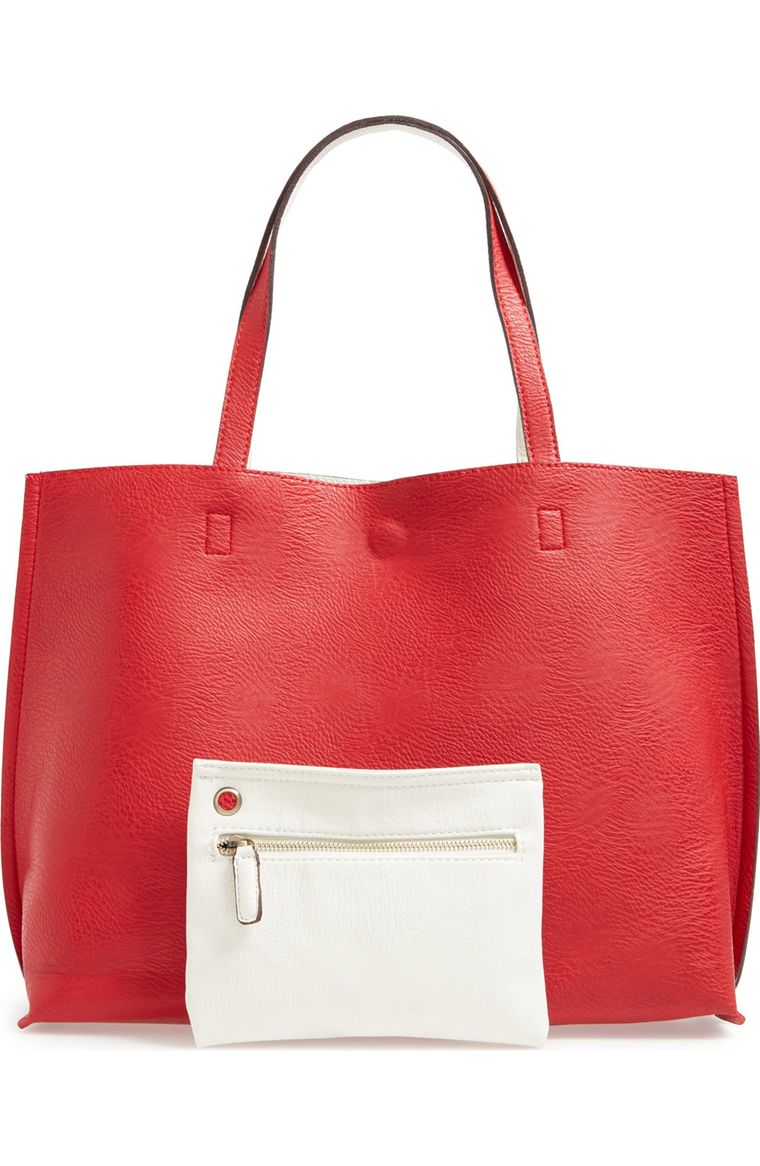 Love this affordable tote, and it now comes in red!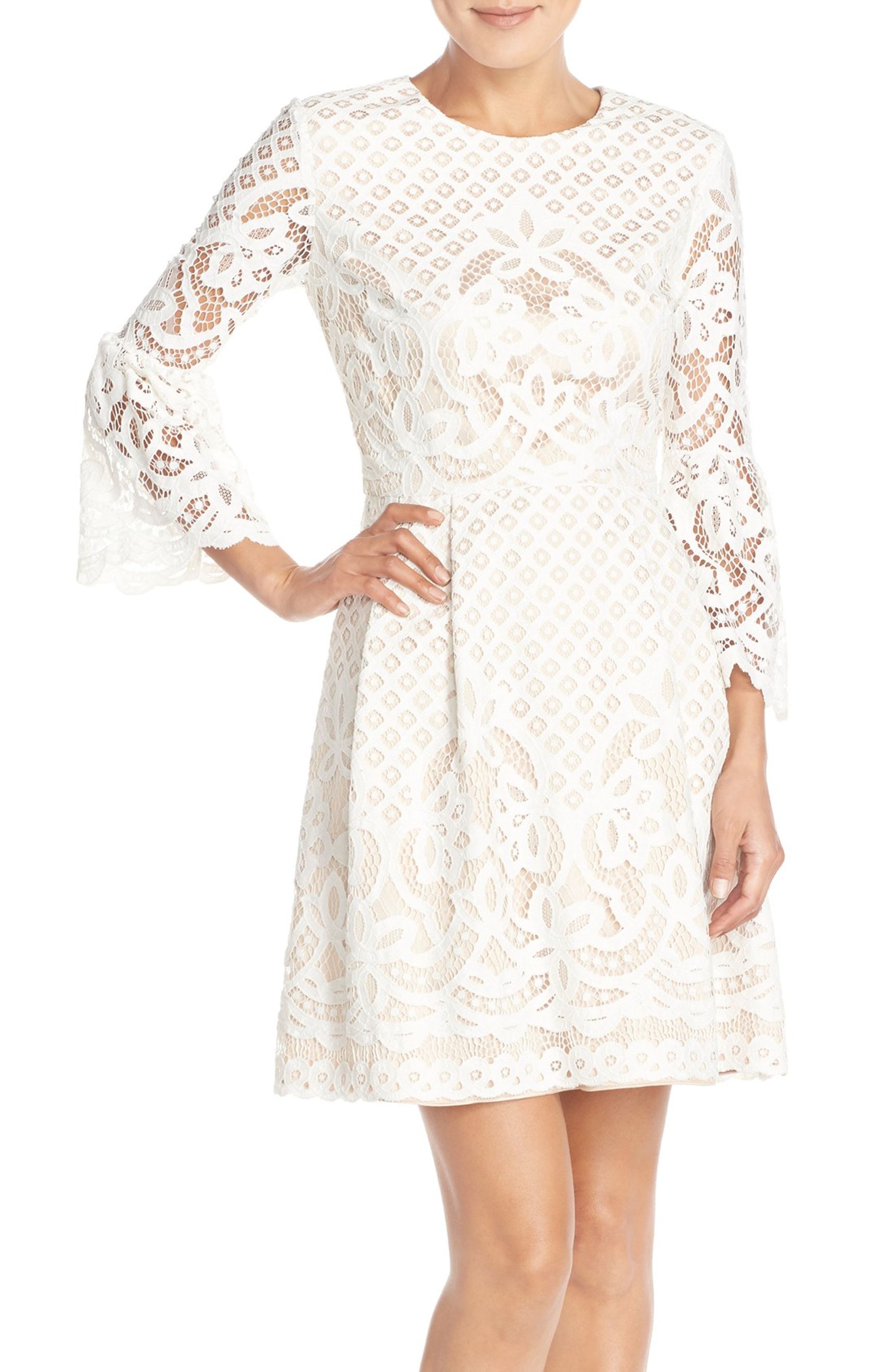 THE dress is back. Sigh.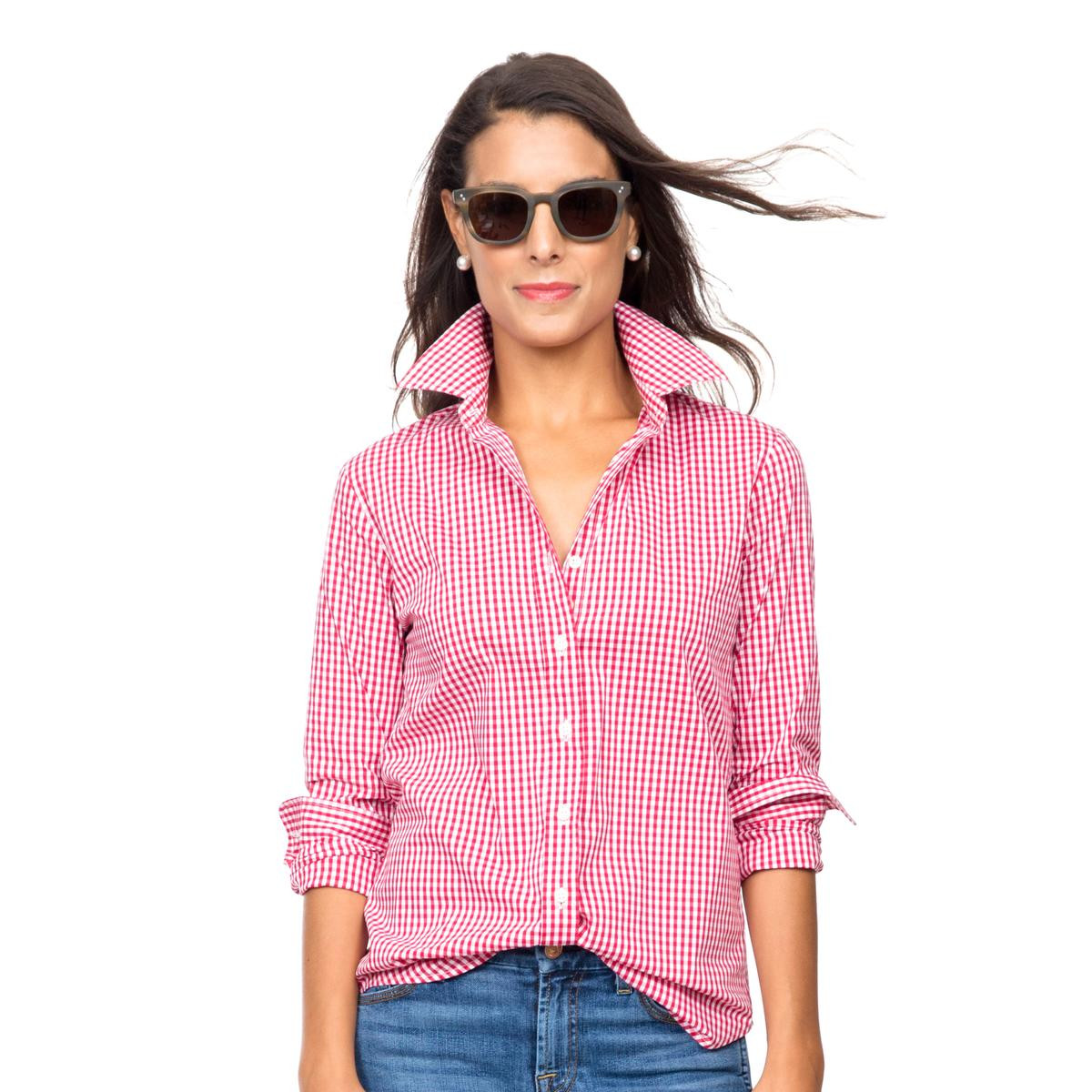 The essential gingham shirt. (But this one is really my fave.)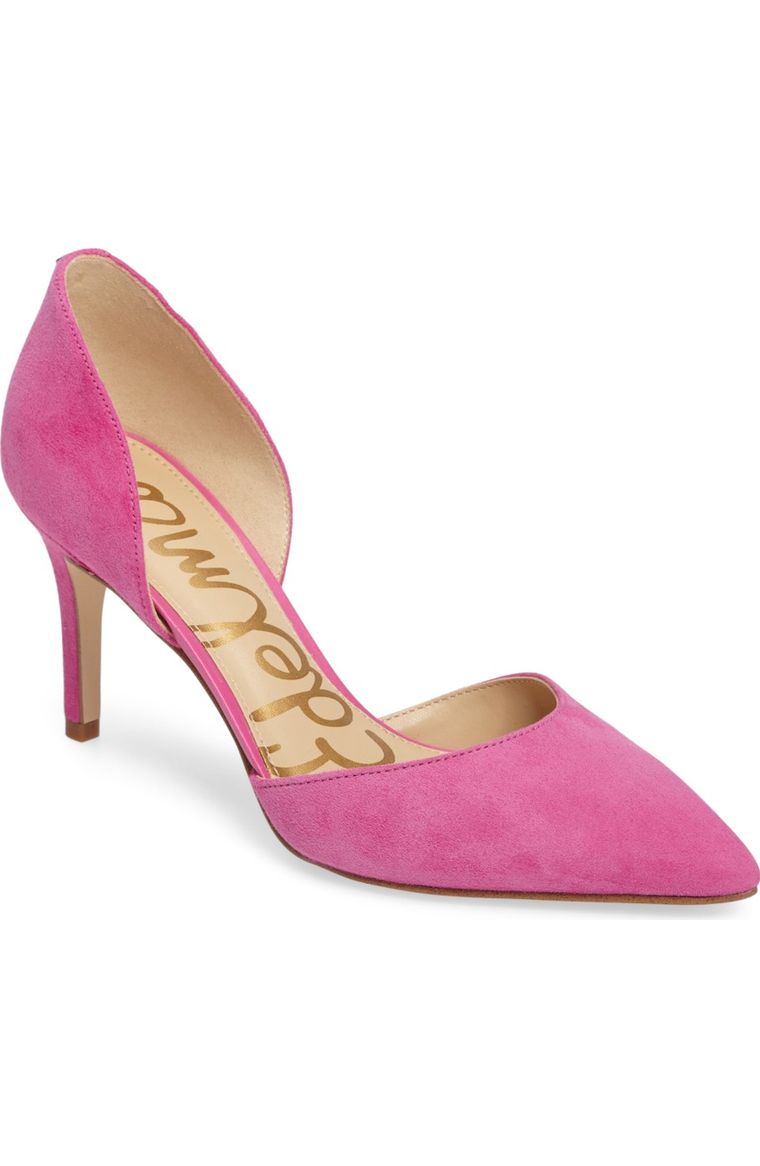 I have these in leopard print and they're so comfy! The navy ones are on sale, too. These are a great alternative.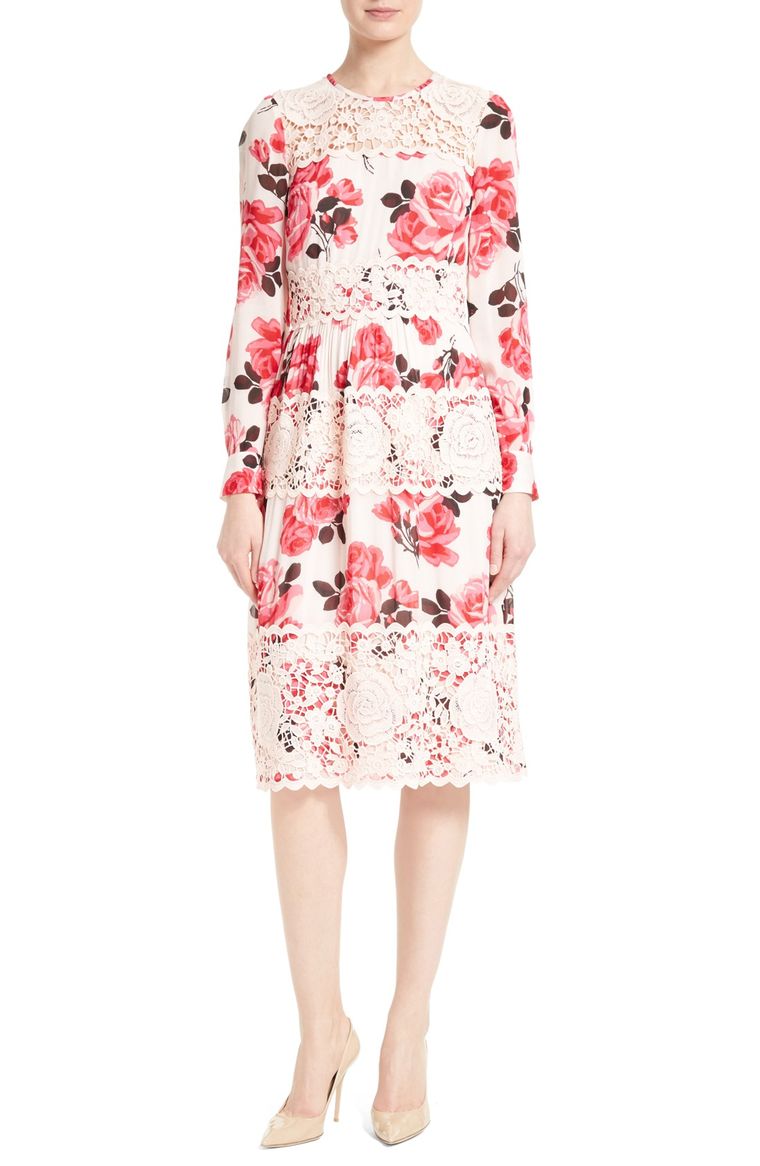 I love this dress so much and would totally buy it if it weren't so expensive. Booooo.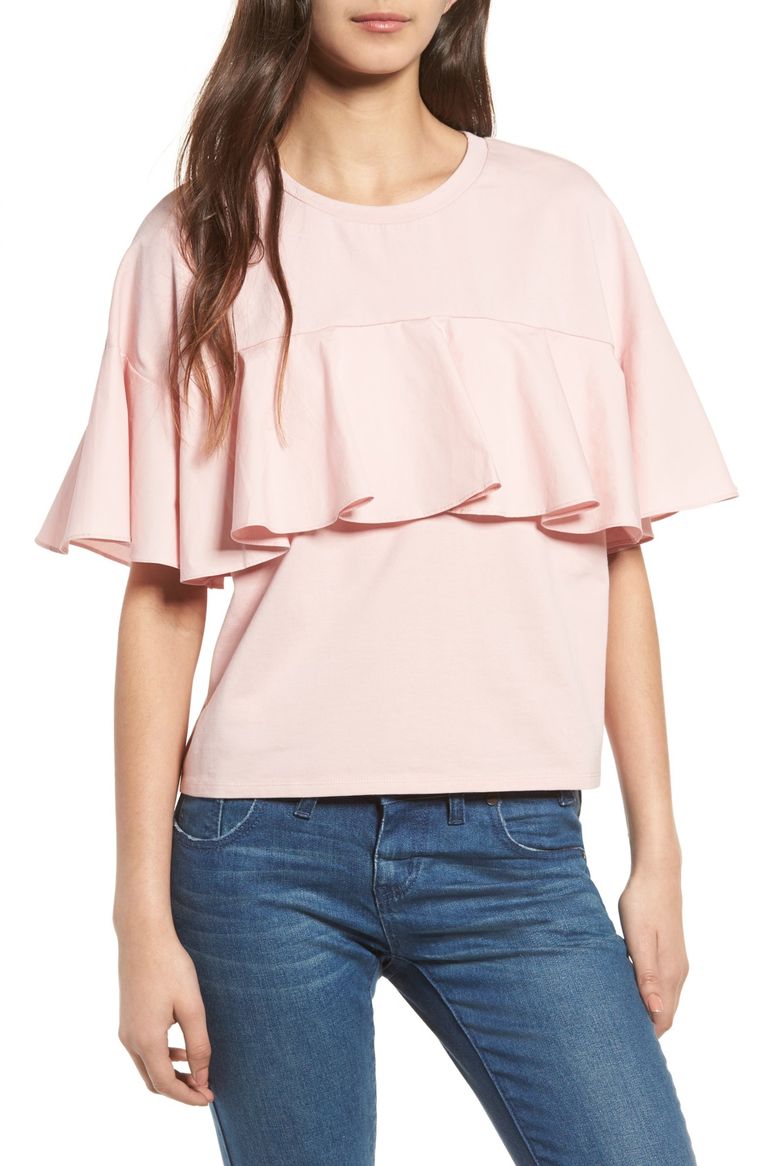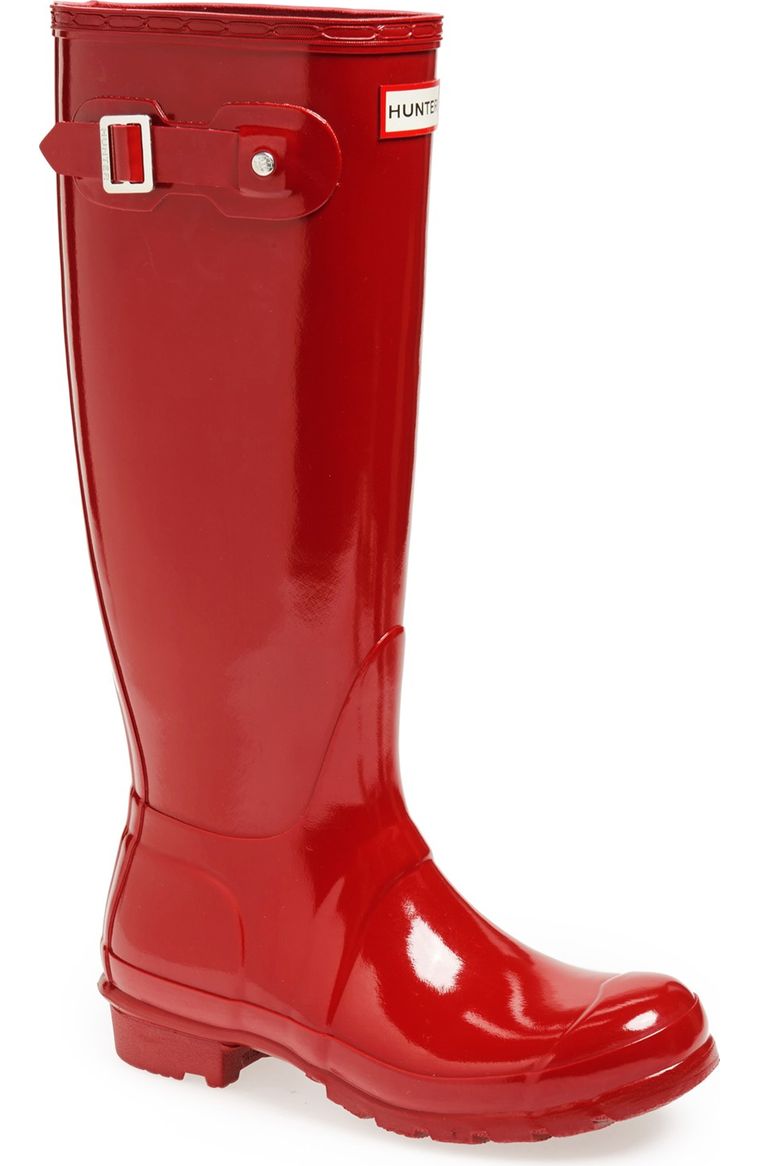 Every girl needs a shiny red pair of Hunter boots.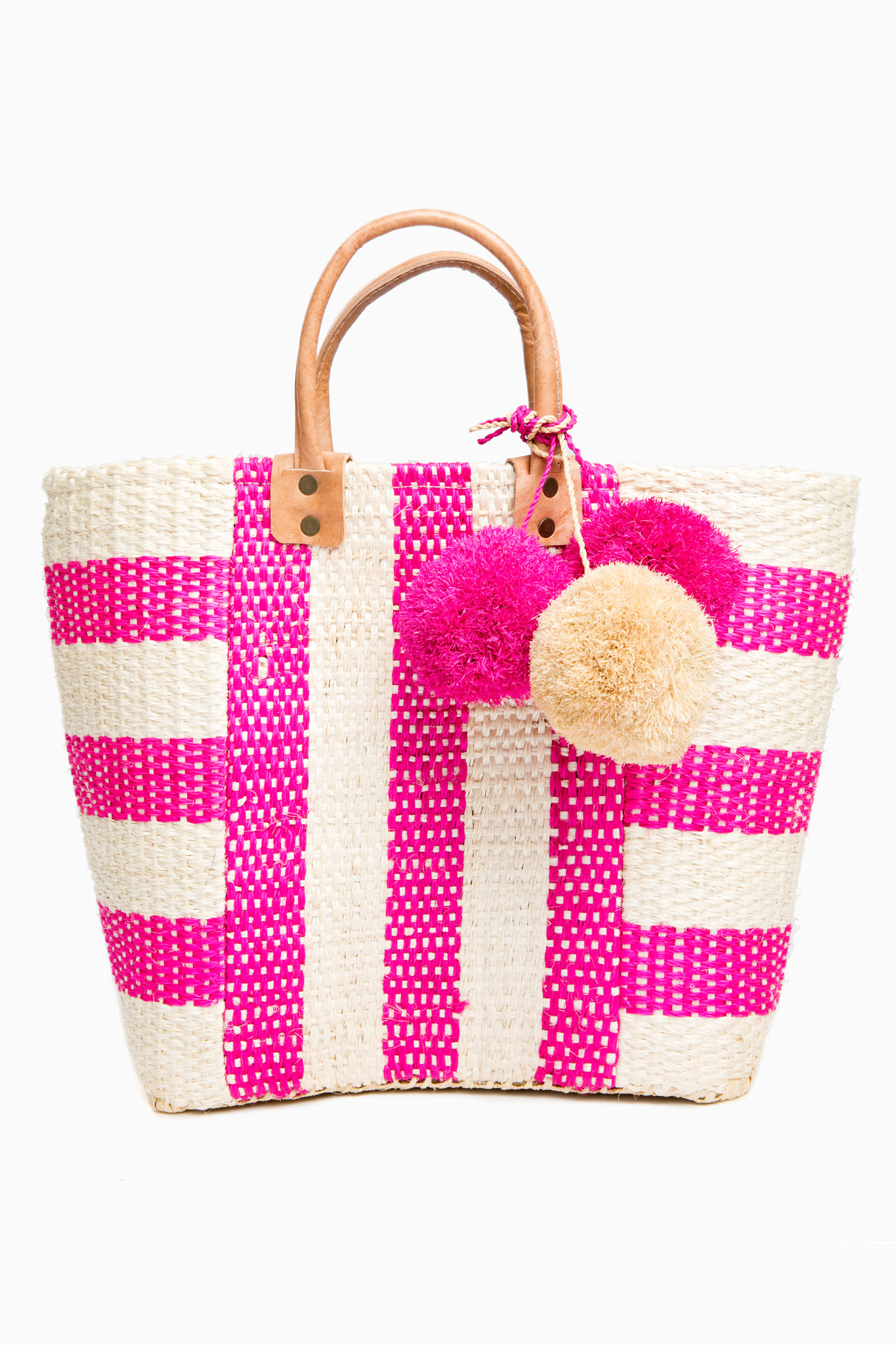 Anyone heading anywhere warm? This is the cutest beach bag ever.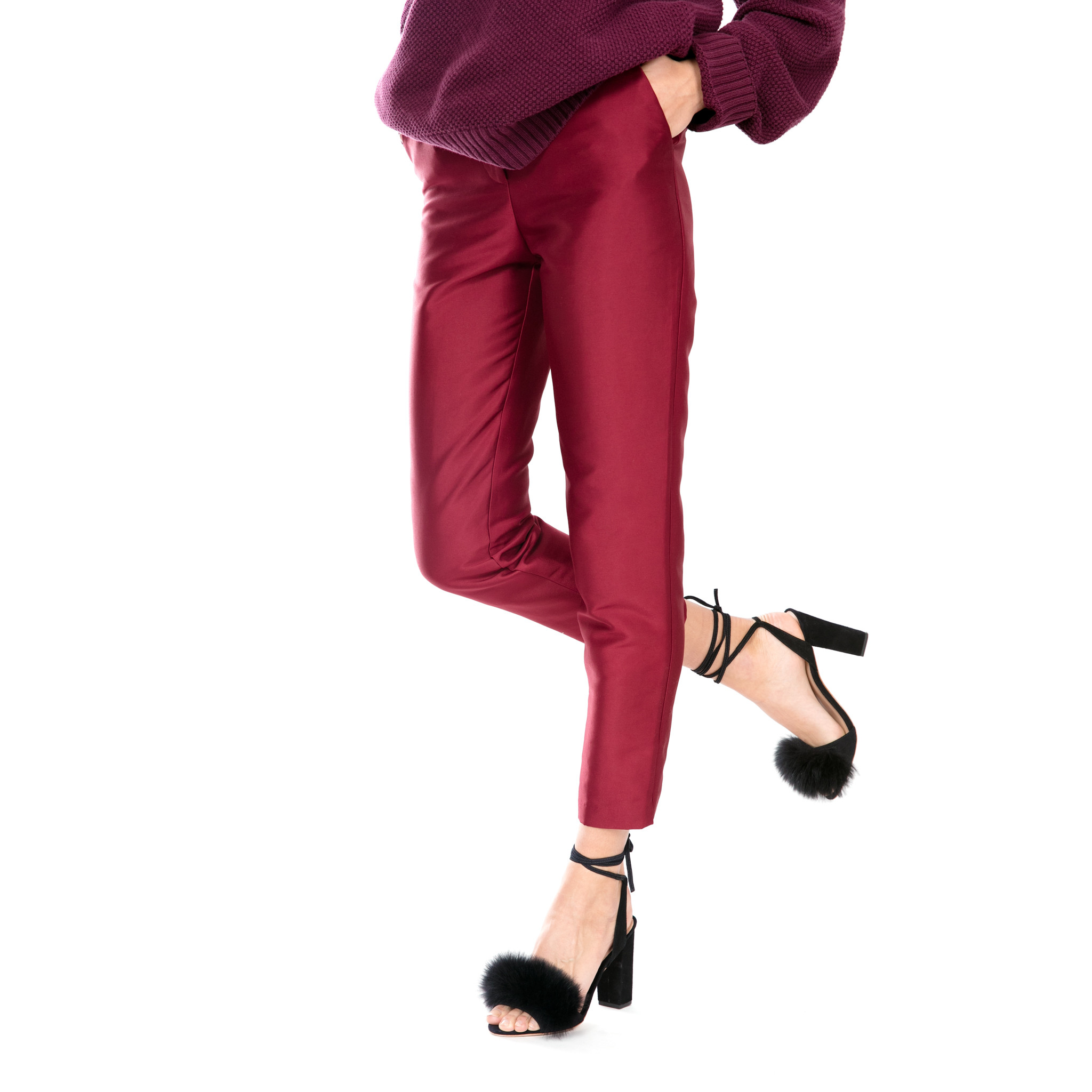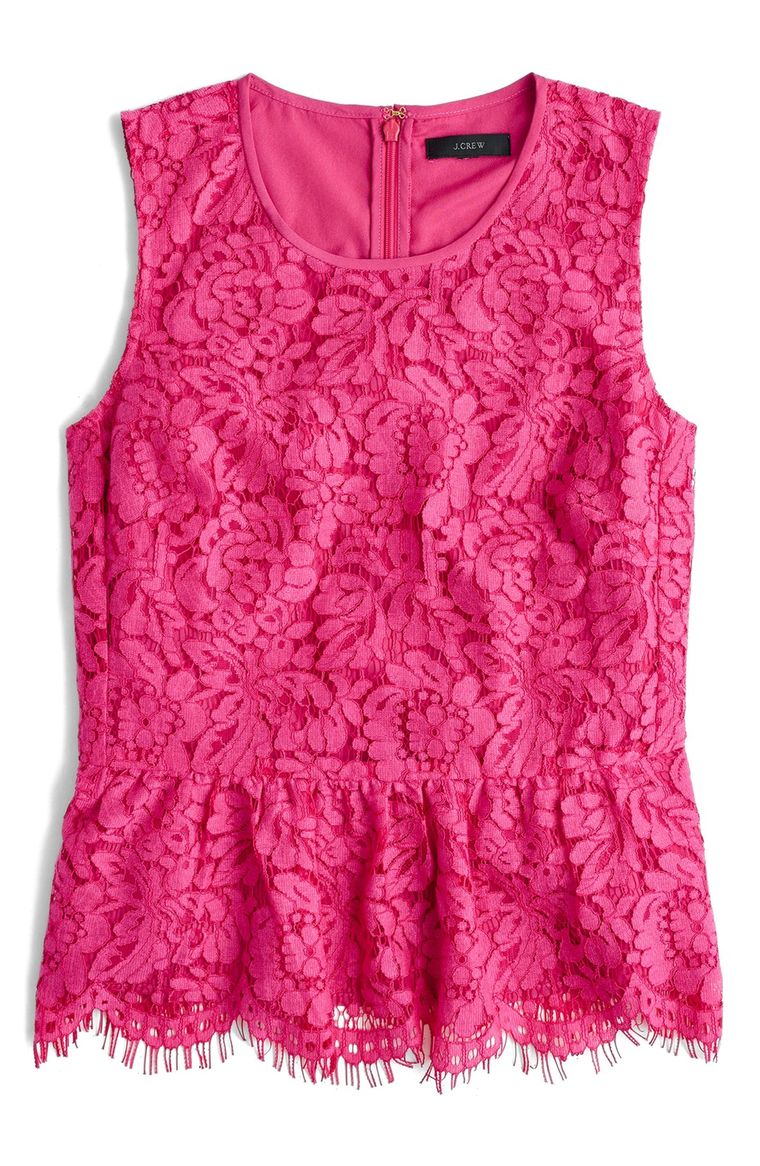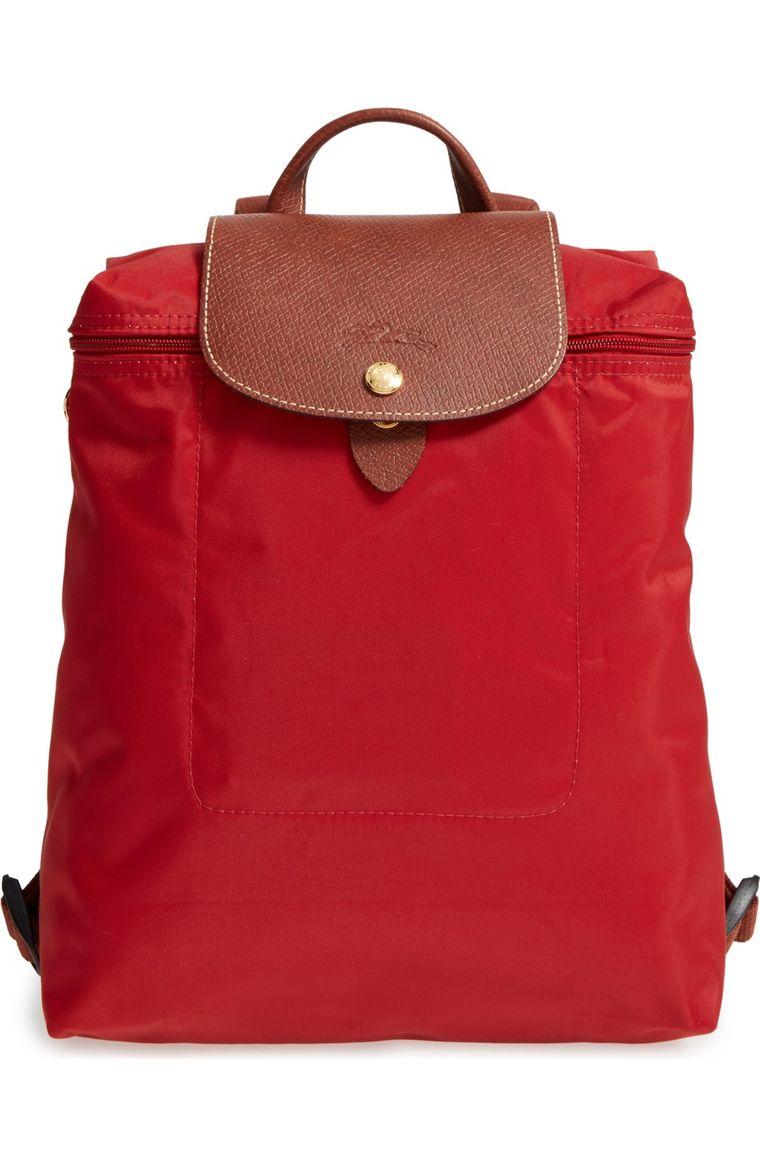 Love this backpack. And the classic tote.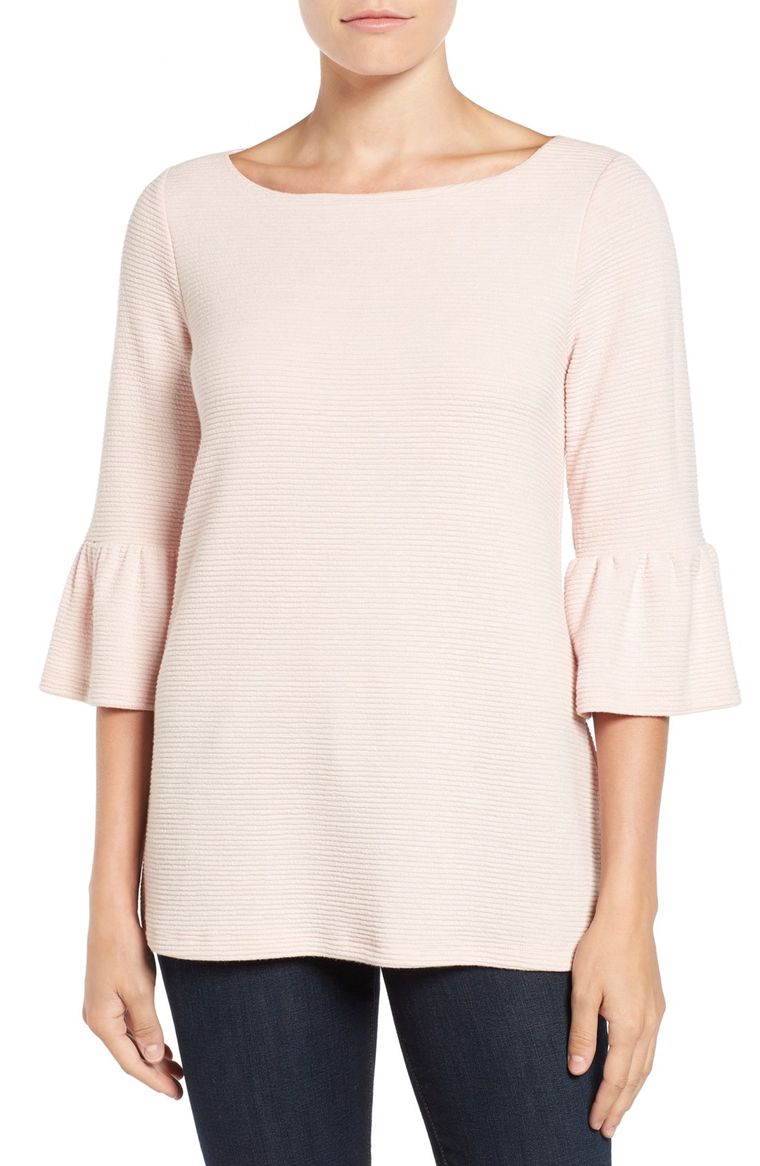 My favorite ruffled top, which is actually warm!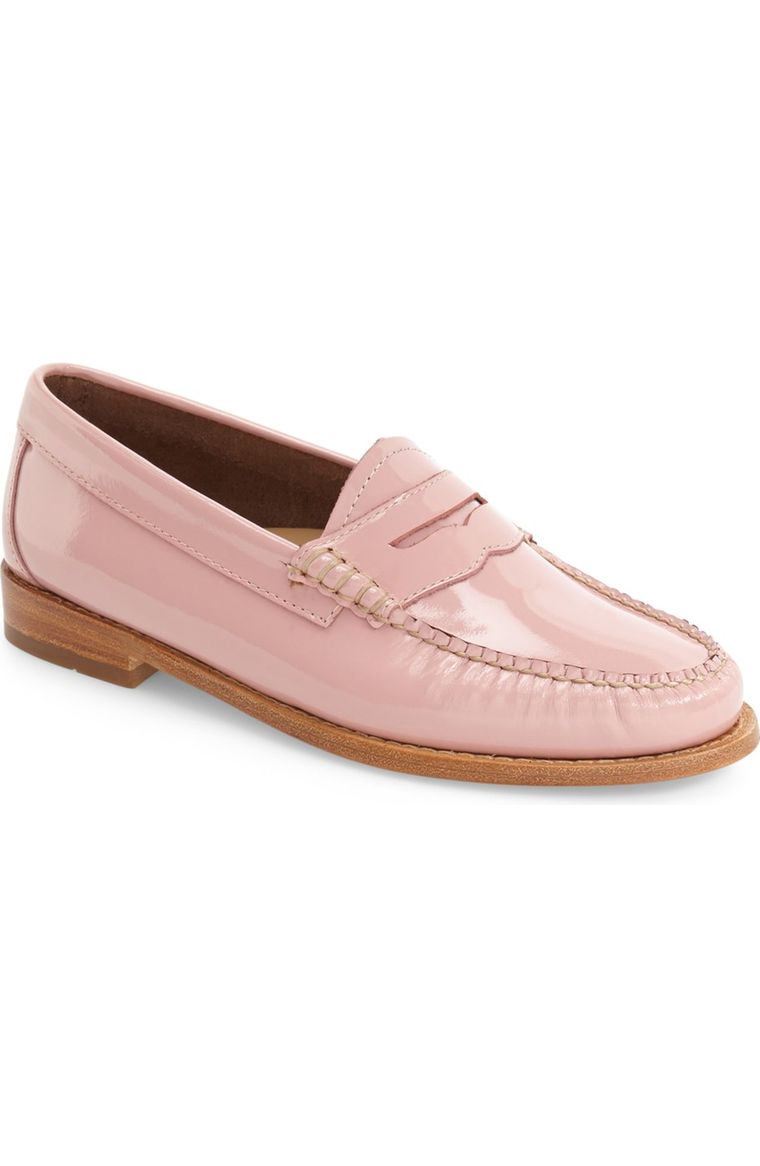 Another pair of pink loafers, but they're different, okay?!