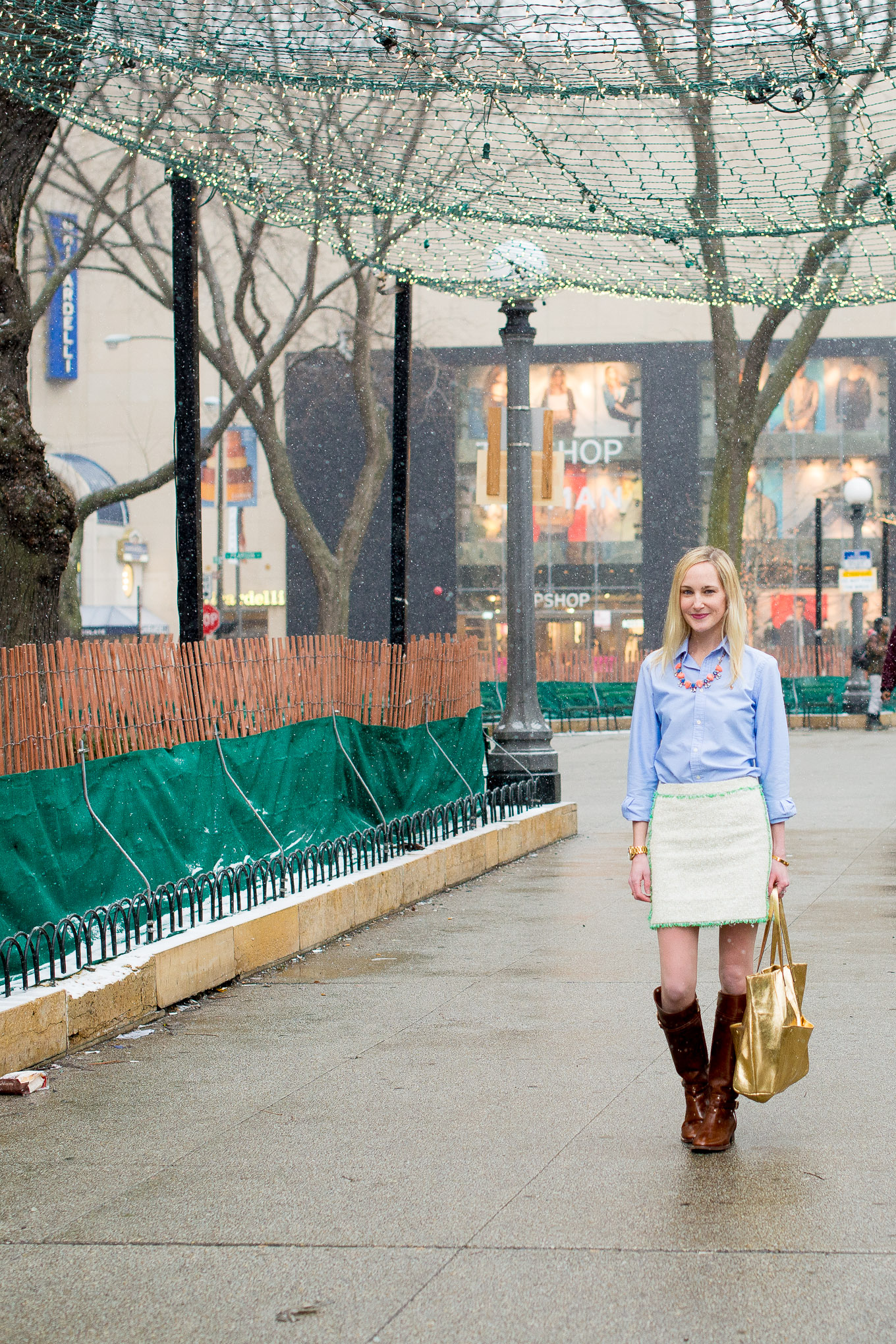 Rocksbox Necklace (Did you see yesterday's post on Rocksbox? Sign up now with code "kellyinthecityxoxo" and get a free month of membership!) / Ralph Lauren Oxford / J.Crew Skirt (Old, but you can still find it on eBay!) and Earrings / Tory Burch Boots (Sold out, but a few options here!) / Hayden Harnett Tote (Borrowed from Jess) / Michael Kors Watch (WHAT?! No Daniel Wellington today?! Hehe.) / Kate Spade Bangle
CABIN FEVER IS REAL. Goodness, guys. I've never had it so badly. With Mitch being out of town, Noodle getting spayed (sorry–TMI), and the frigid temps, I've been spending a lot of time indoors, and it's kind of taken a toll on me.
Yesterday was a great day, though. Nothing particularly spectacular happened… and if we're being honest here, I didn't get very much "real work" done. But it was just lovely to get out, see the city, and spend time with Mitch and some of my favorite ladies. (I also worked all Saturday… so… it's fine, right?!)
Highlights:
Noodle and I took our first around-the-neighborhood walk together since last Thursday, and we finally got some real time outside. (We were super careful; don't worry. And it was so nice. Even if it required a good half hour of preparation.)
After that, I headed downtown for a brunch at NoMi with Jess, Blair, Lauren, Kit and Erin. (What a great time! NoMi has quickly become one of my absolute favorite restaurants in downtown Chicago. You must go. The views are incredible, the staff is ridiculously friendly and accommodating, and the food is out of this world! Thank you for having us, Park Hyatt! And thanks for taking my photos, ladies!)
Best Uber ride ever. More on this later.
Noodle cuddles. A little work.
I then visited the doctor, and called my parents on the walk home. (They were preparing for the blizzard.) More fresh air!
Noodle kisses. A little work.
Later that night, Mitch and I took a long walk through the snow, and had a $4 pizza at River Shannon, where we made friends with a really nice older gentleman.
Noodle snuggles. No work.
After dinner, I talked with my dad for a good half hour. He's currently stuck in Manhattan, as the blizzard has already shut down the trains. Luckily, though, his company put him up in a hotel right next to his office in the Financial District, and he'll be staying there for the next two or three days. Stay warm, Dad! :) Love you!
But back to normalcy… ;) Happy Tuesday!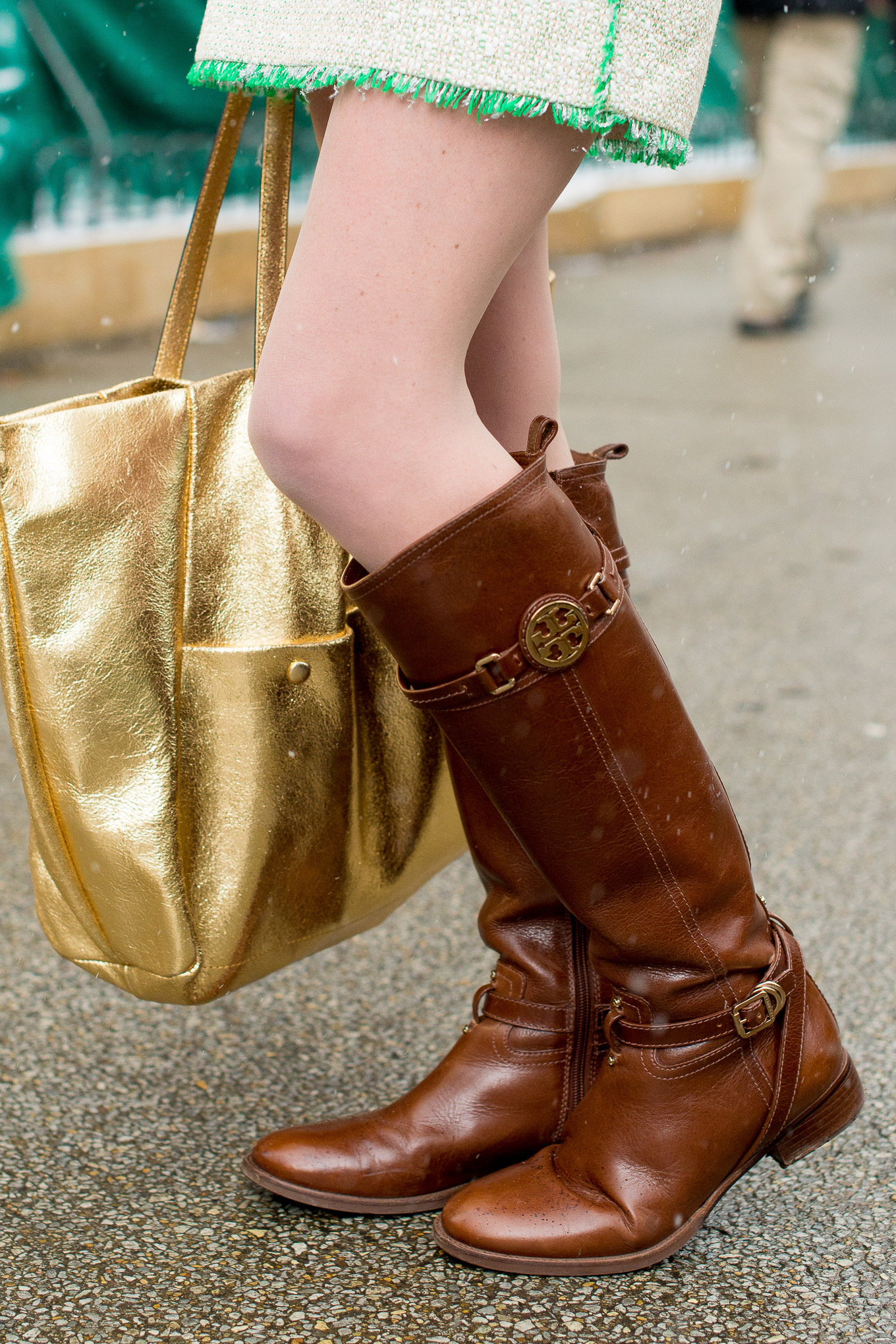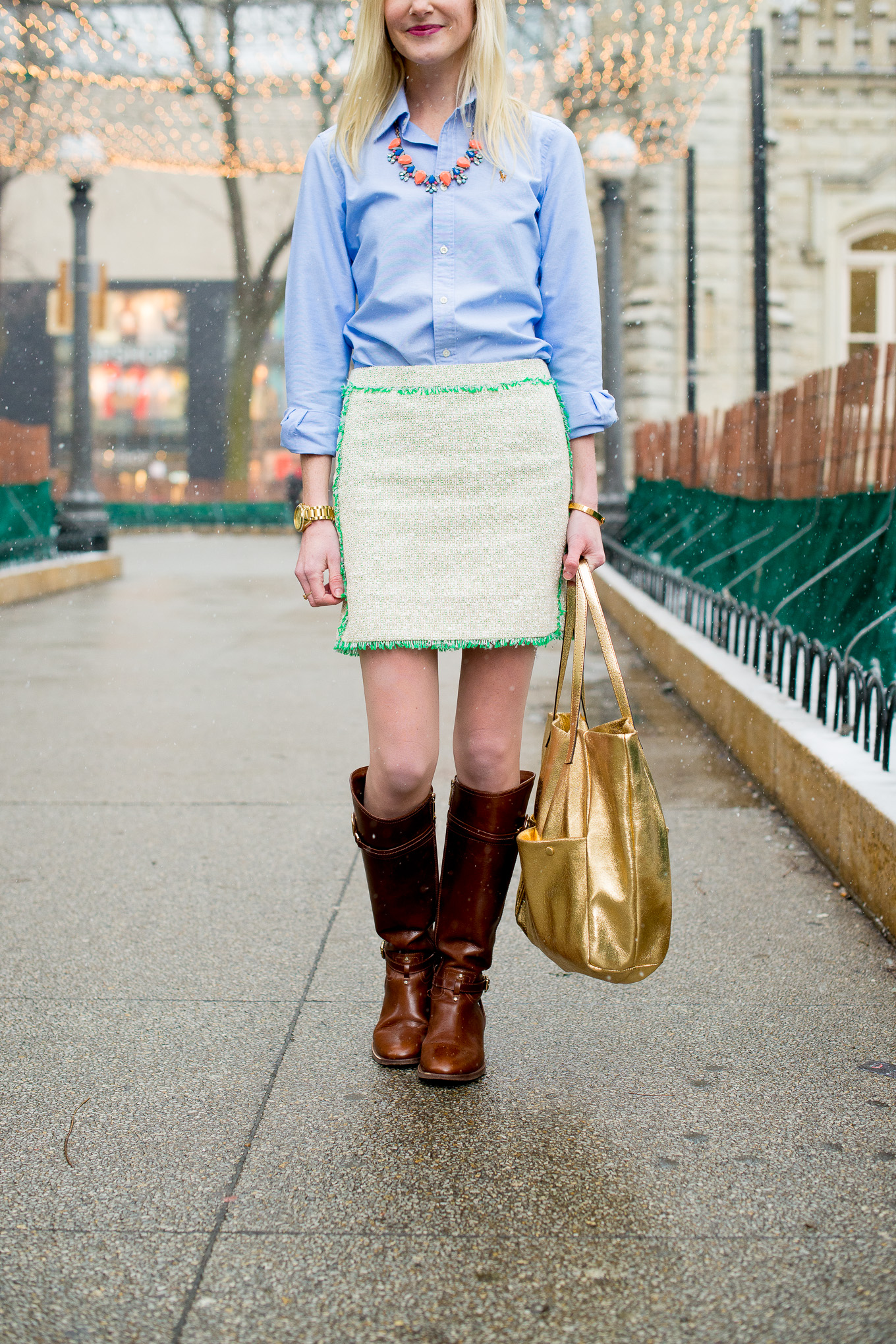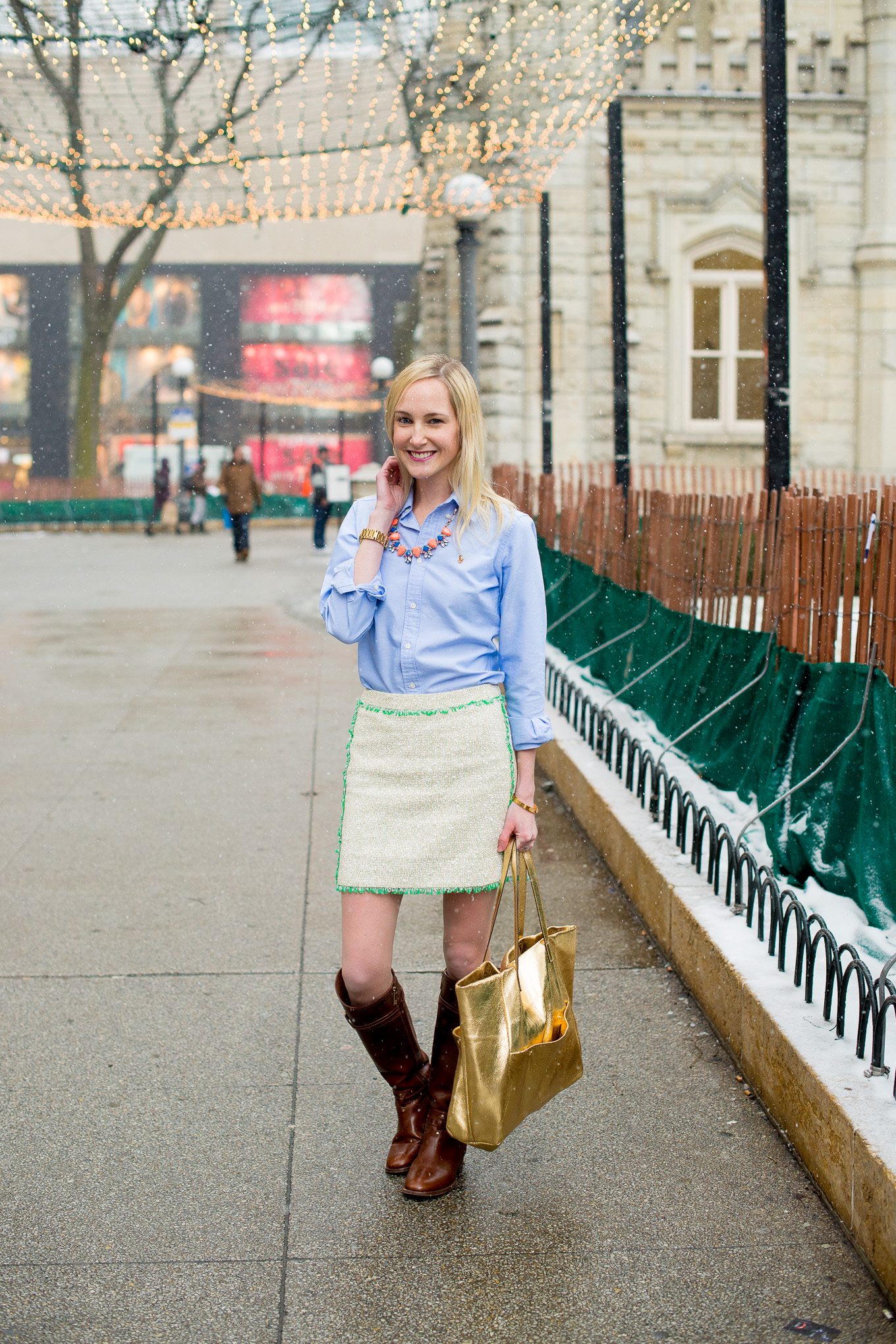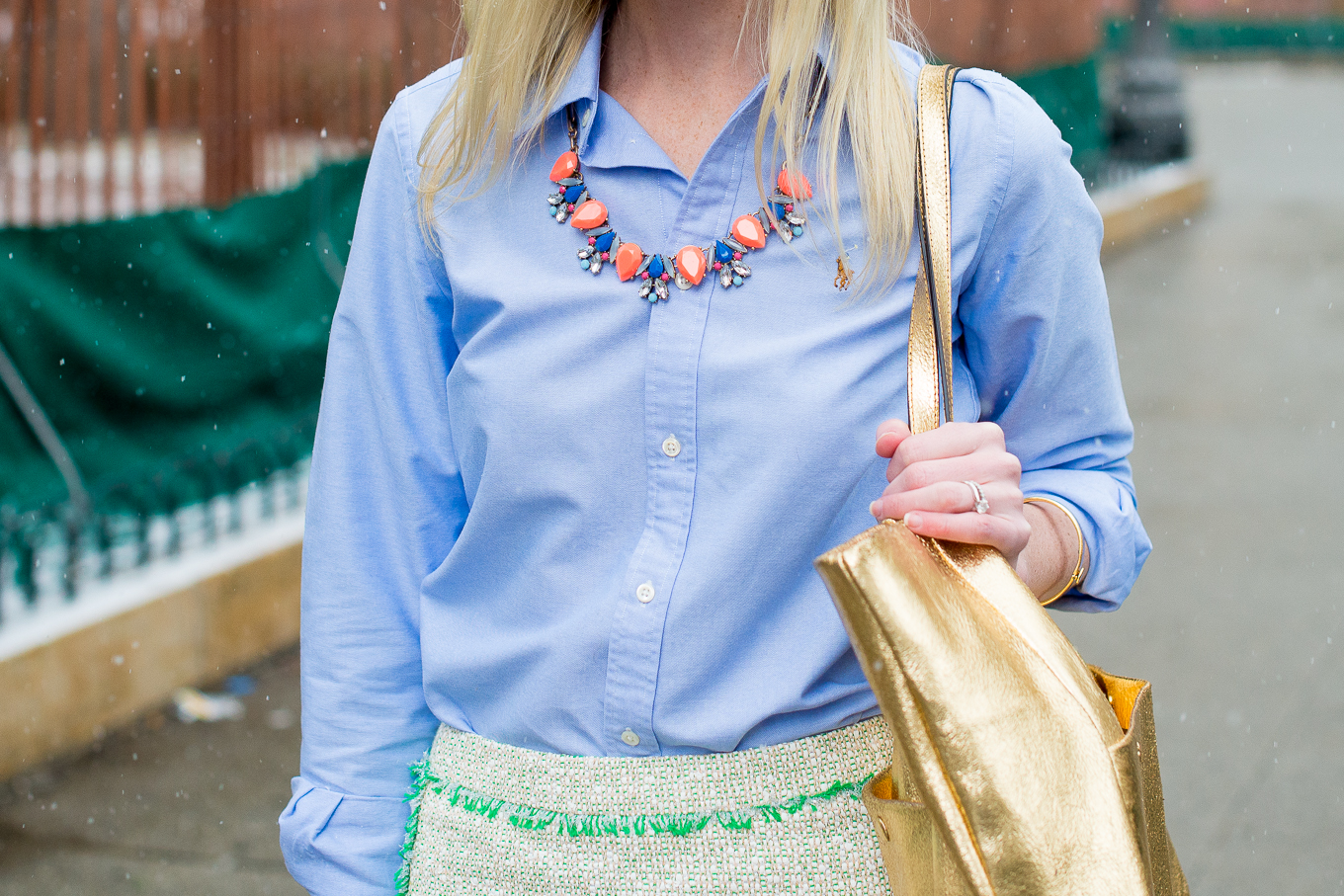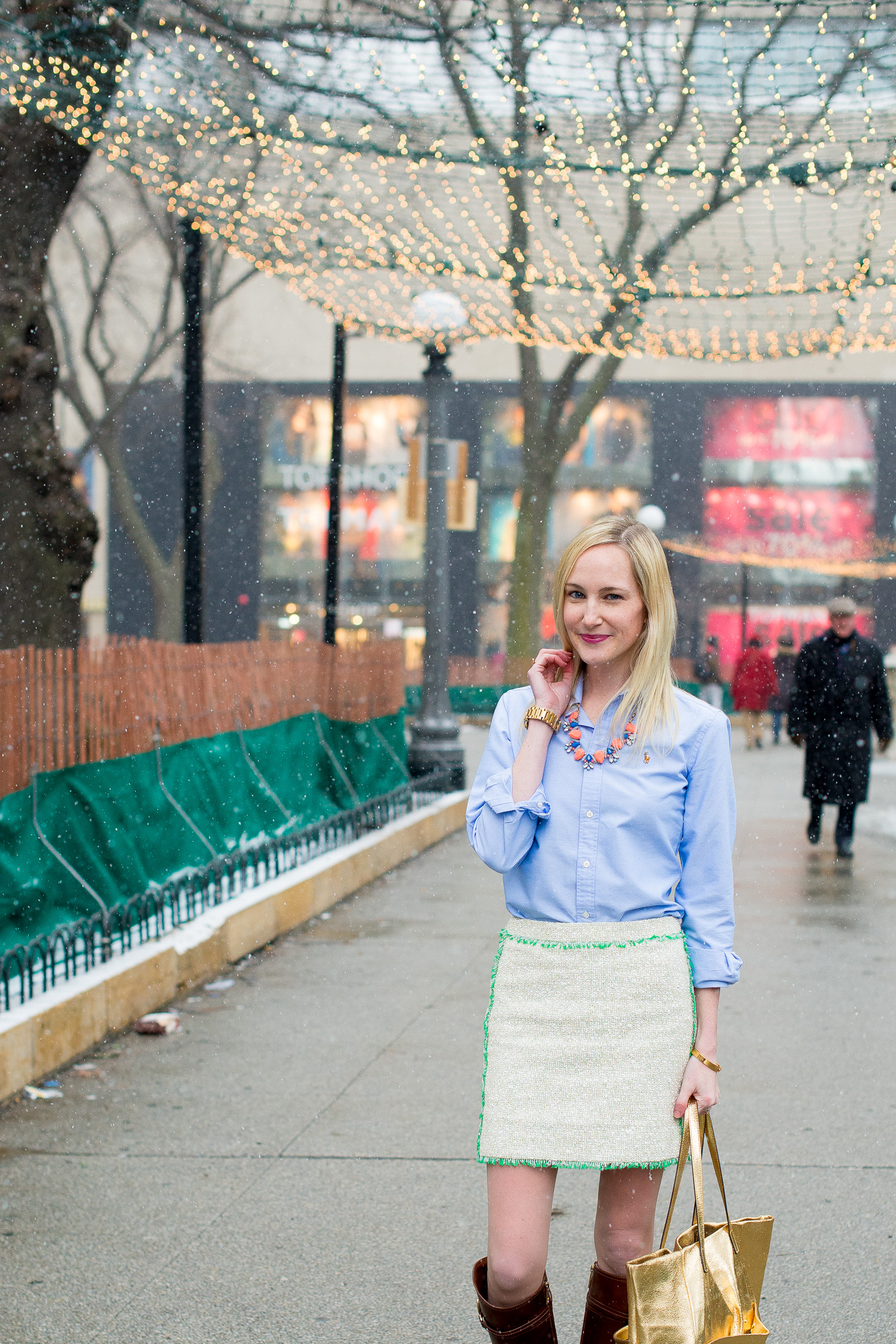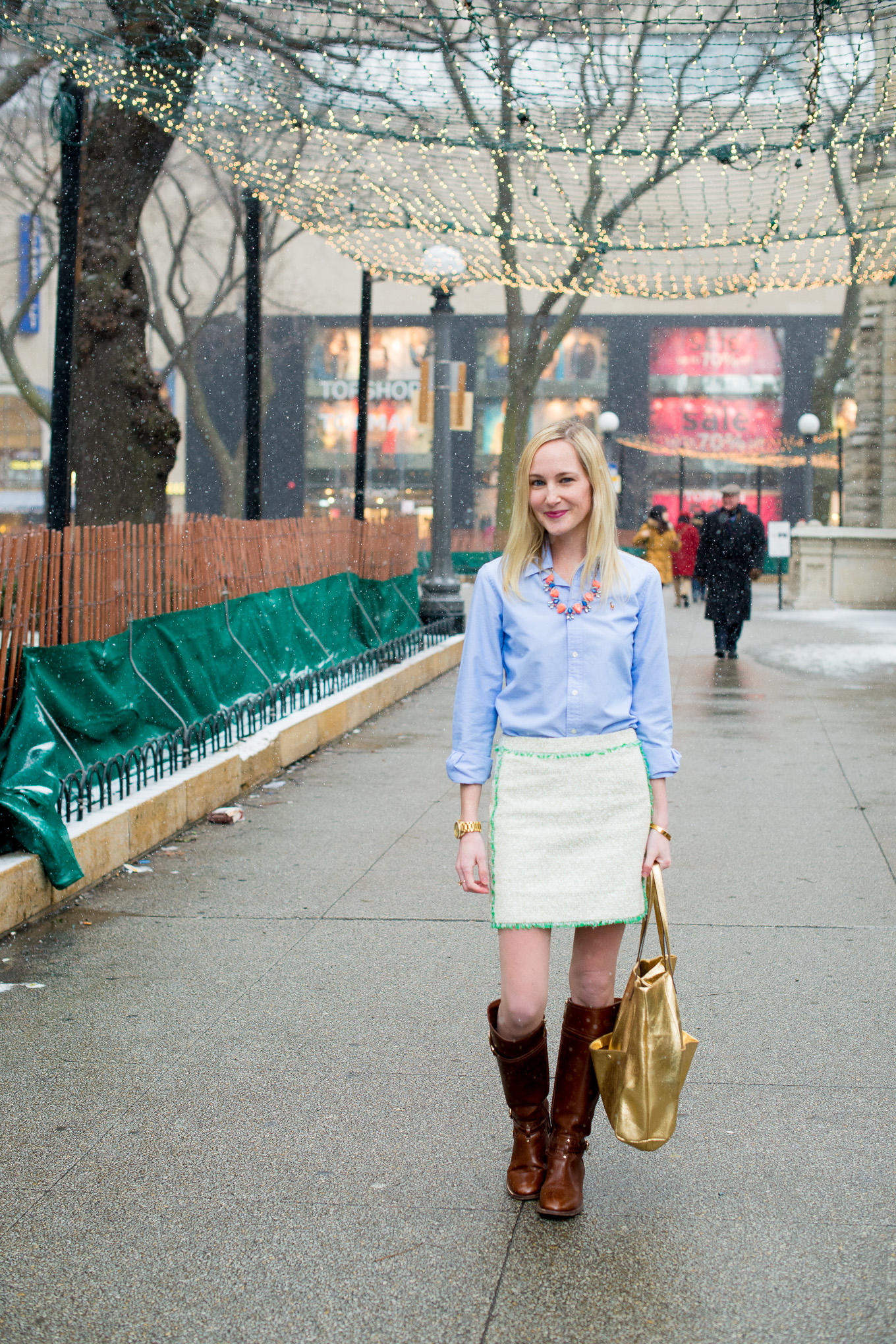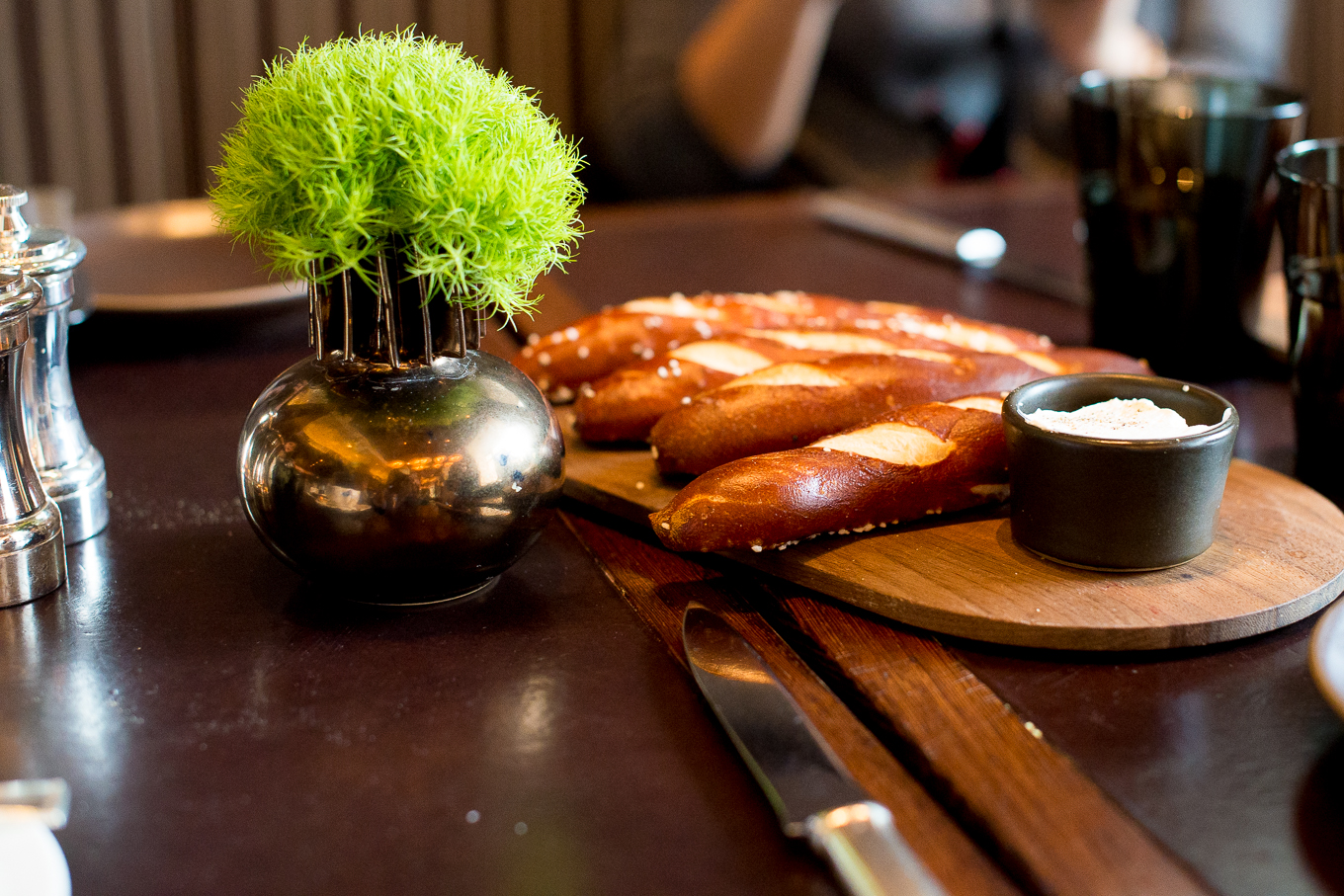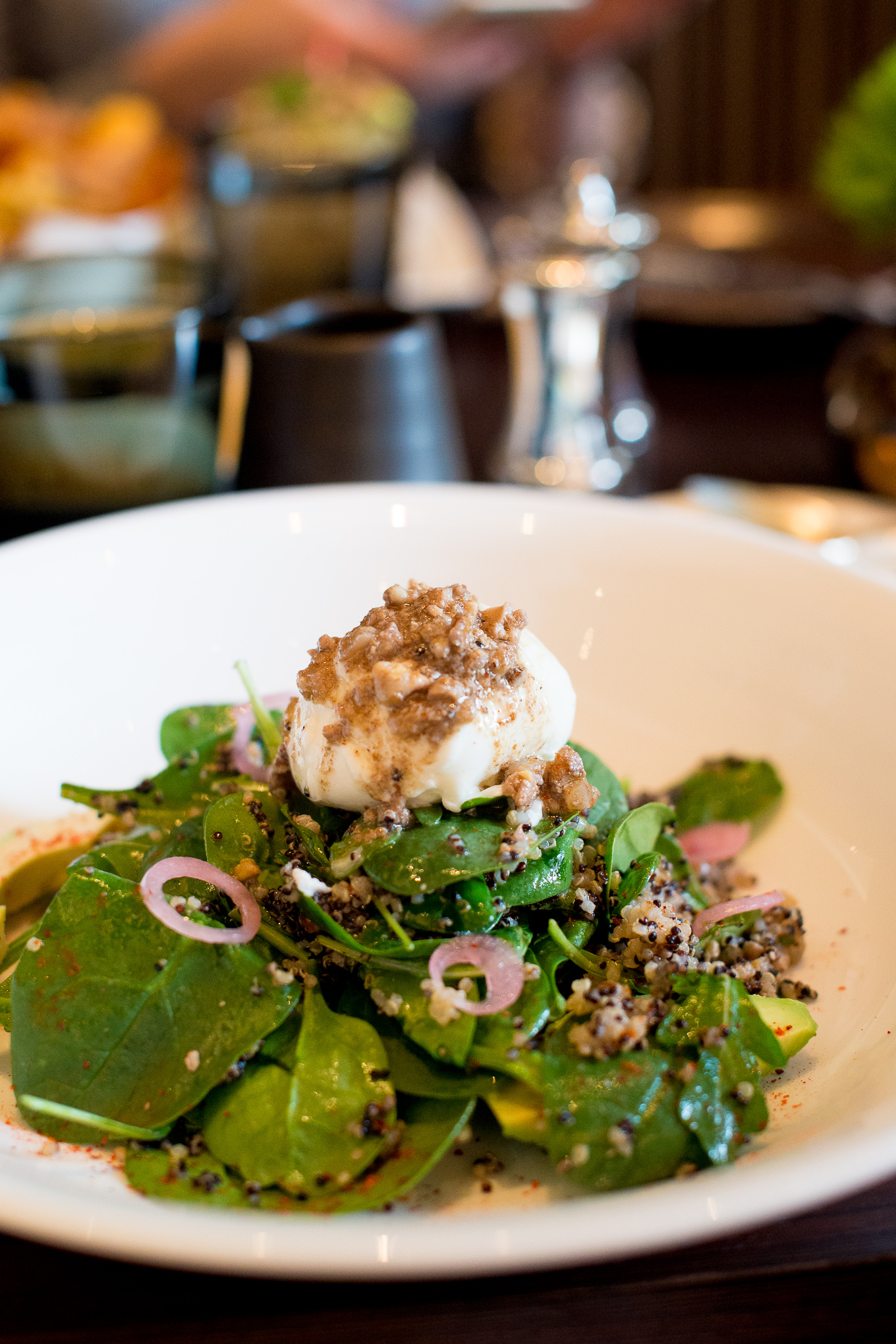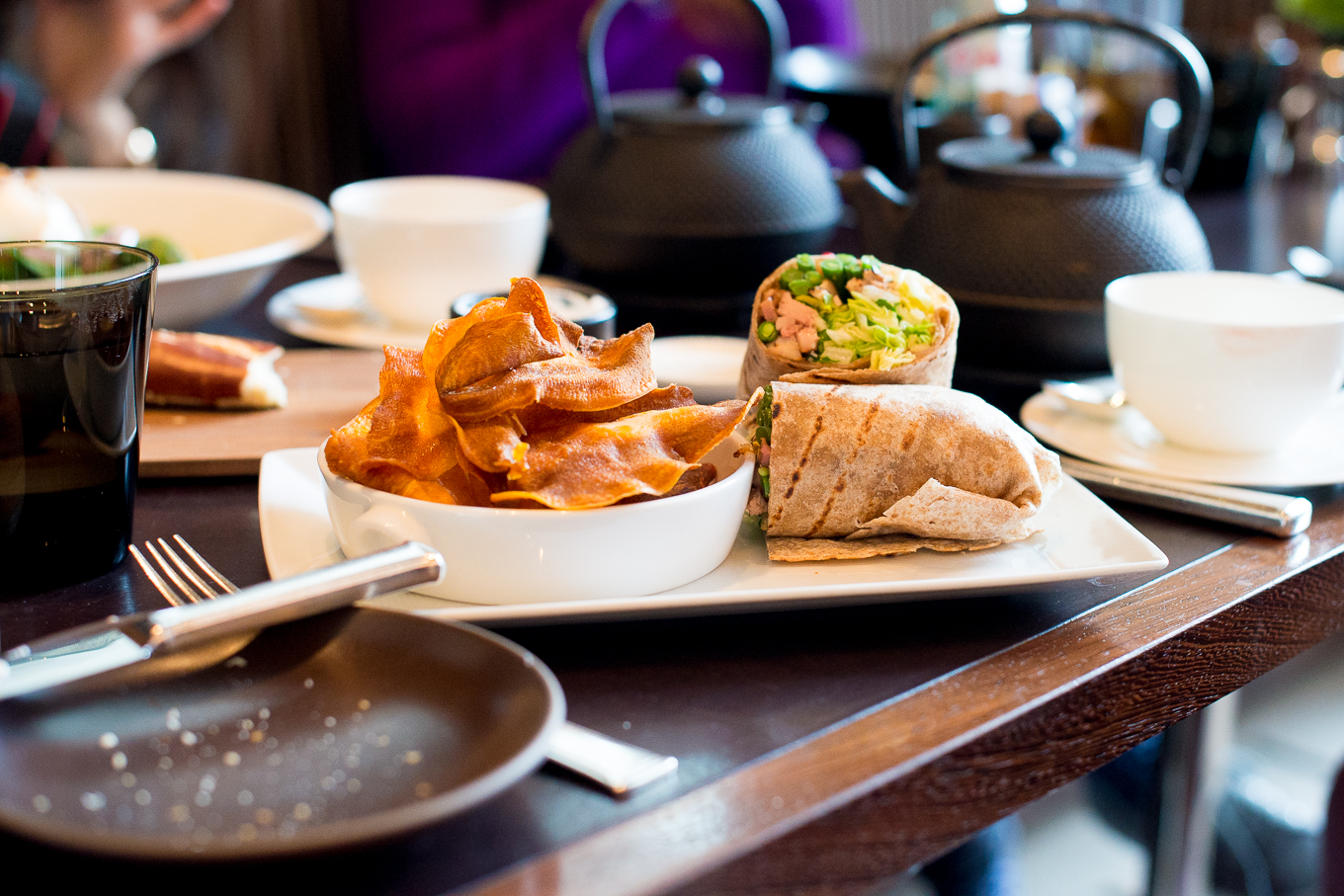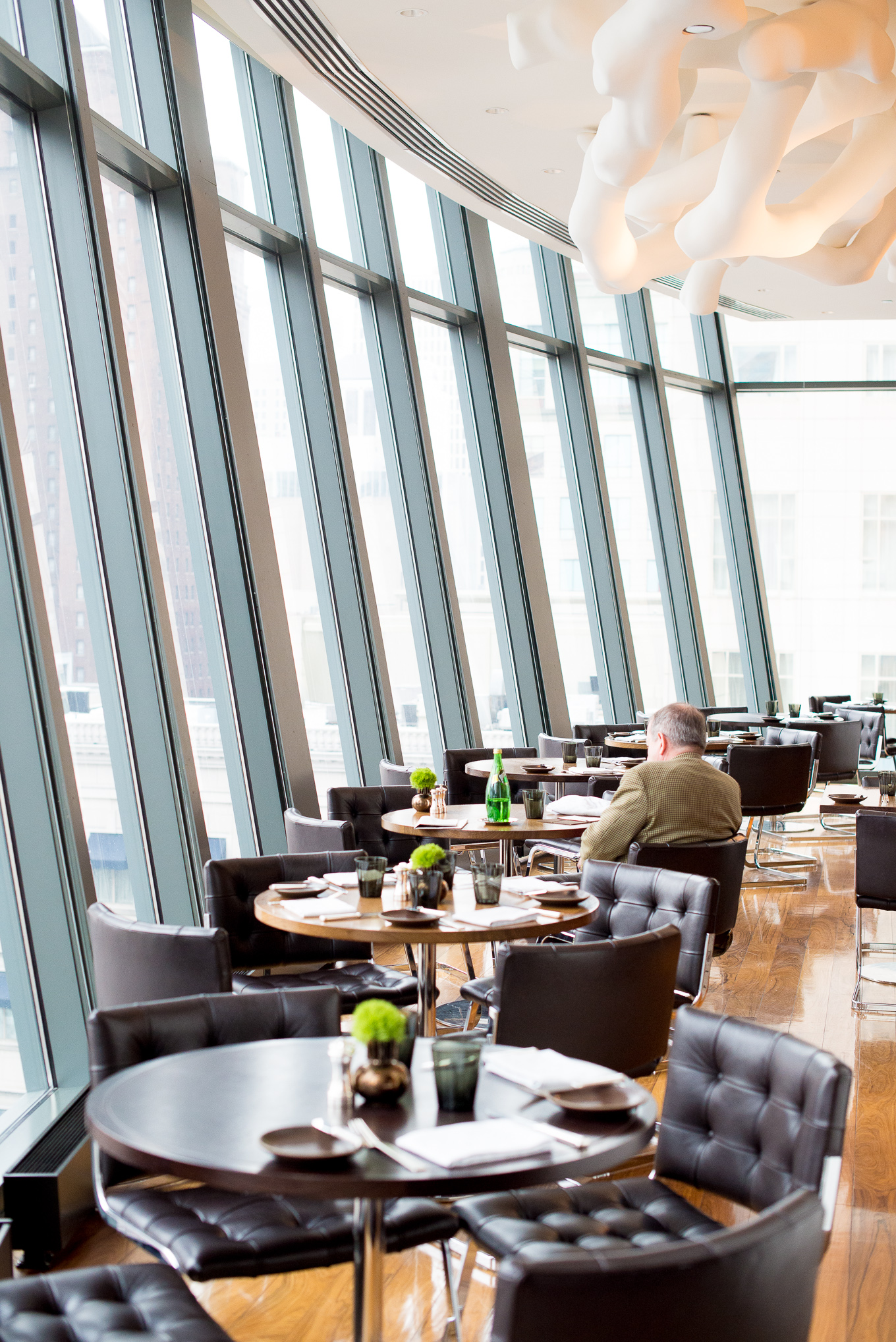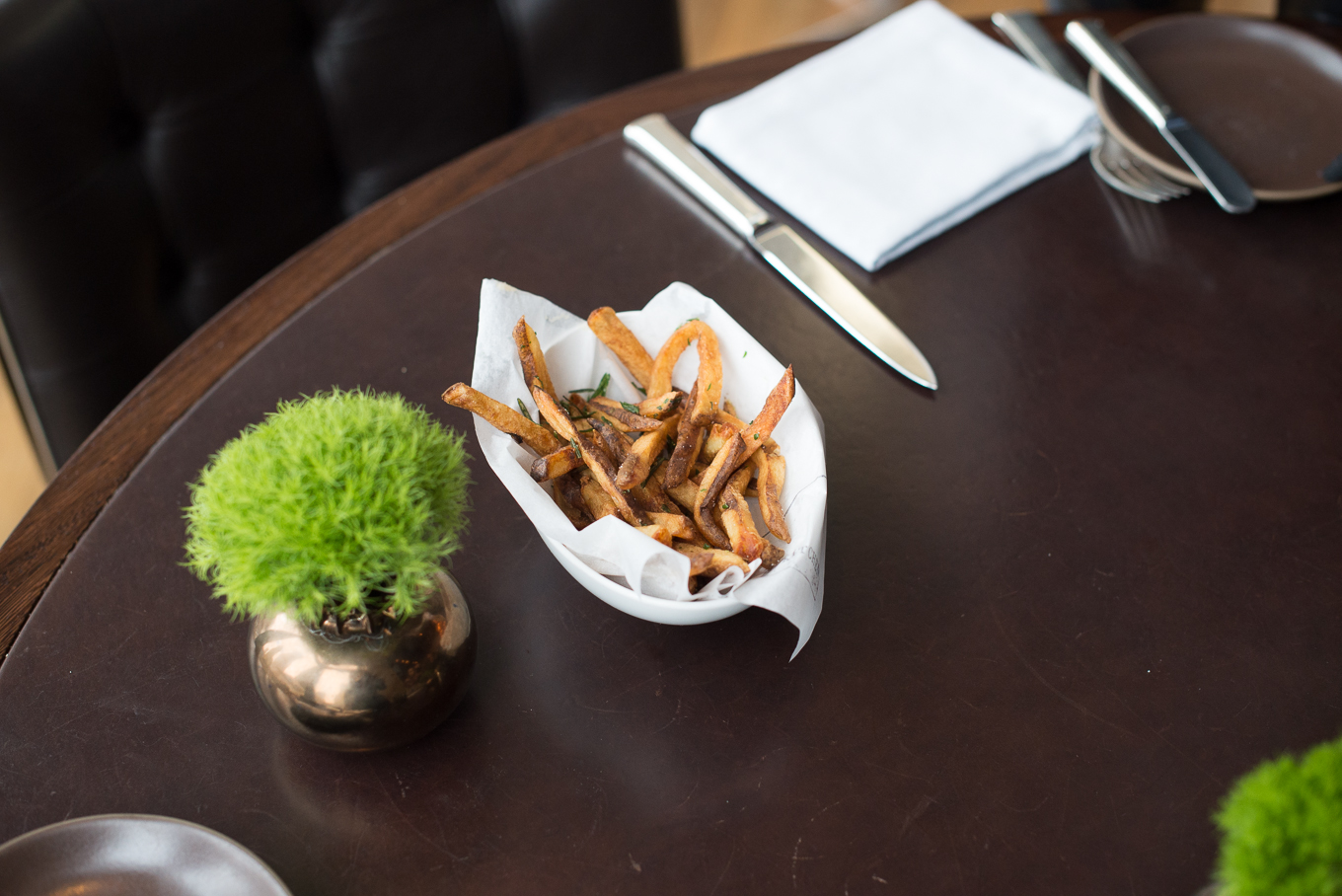 Ralph Lauren Blue Oxford