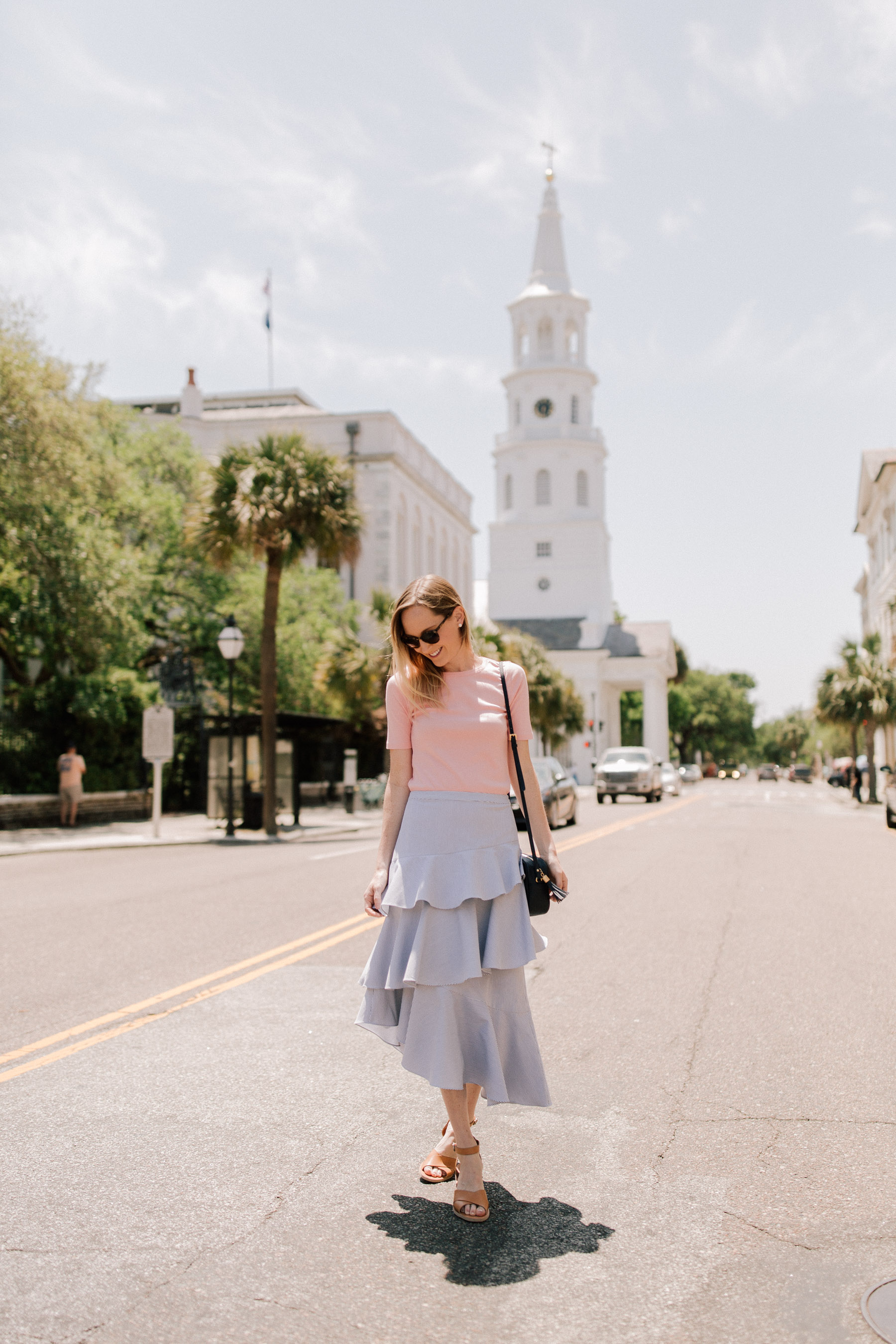 Tiered Seersucker Skirt (Keeps selling out, but this skirt, this skirt, and this skirt are very similar. See other faves below. I'm also OBSESSED with this gingham skirt which I also own. Size down, though!) / "Perfect Tee" (Went up one size. Also available here.) / Sandals (Considering getting these! Thoughts?) / GiGi New York Crossbody c/o
I had a rather silly epiphany this year.
For a long time, I was constantly feeling either too dressed down or too dressed up. (Usually because I wear my outfits from day to night, since I normally don't have time to run home and change.) This season, though, I started pairing "statement" skirts–predictably in striped or gingham–with simple tees in white, navy or pink. And BOOM: looks that are totally appropriate for day-to-day life but also perfect for events and nighttime activities.
My absolute favorite t-shirt to pair with skirts is this one, which you can also find here. It's actually called the "Perfect Tee," which is so fitting! (See what I did there?) I tend to like my clothing a bit on the looser side, so I went up one size as the t-shirt is definitely tailored. But I think my usual size would work great, too! Really can't recommend the tee more; it's the best one I've found for "tucking in."

Anyway, above you can find some of the striped and gingham skirts I'm loving this season. There are SO MANY great ones currently out! I own (and love) this one and this one, but my eye is on this one and this one! Above are some other faves.
Over and out. :)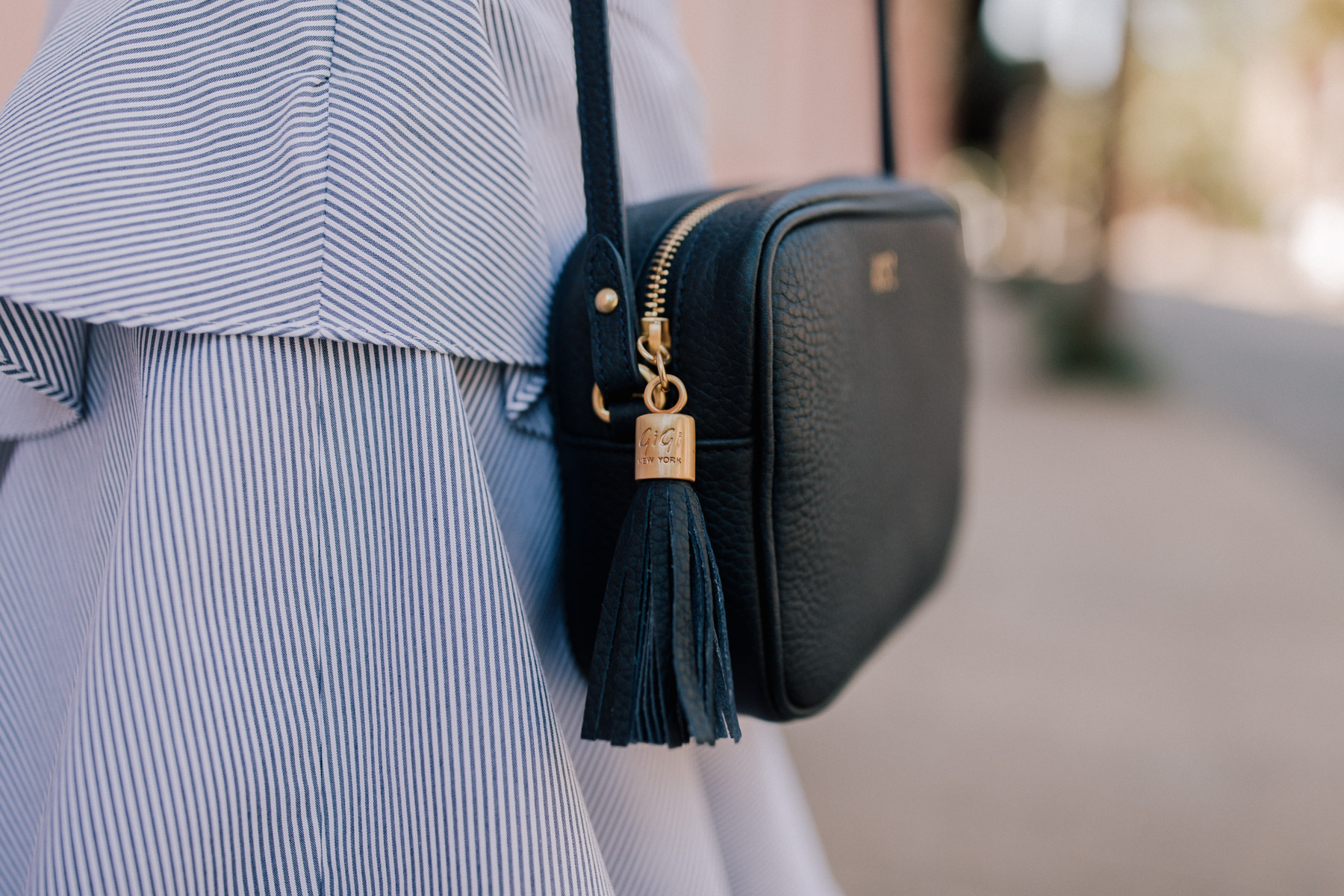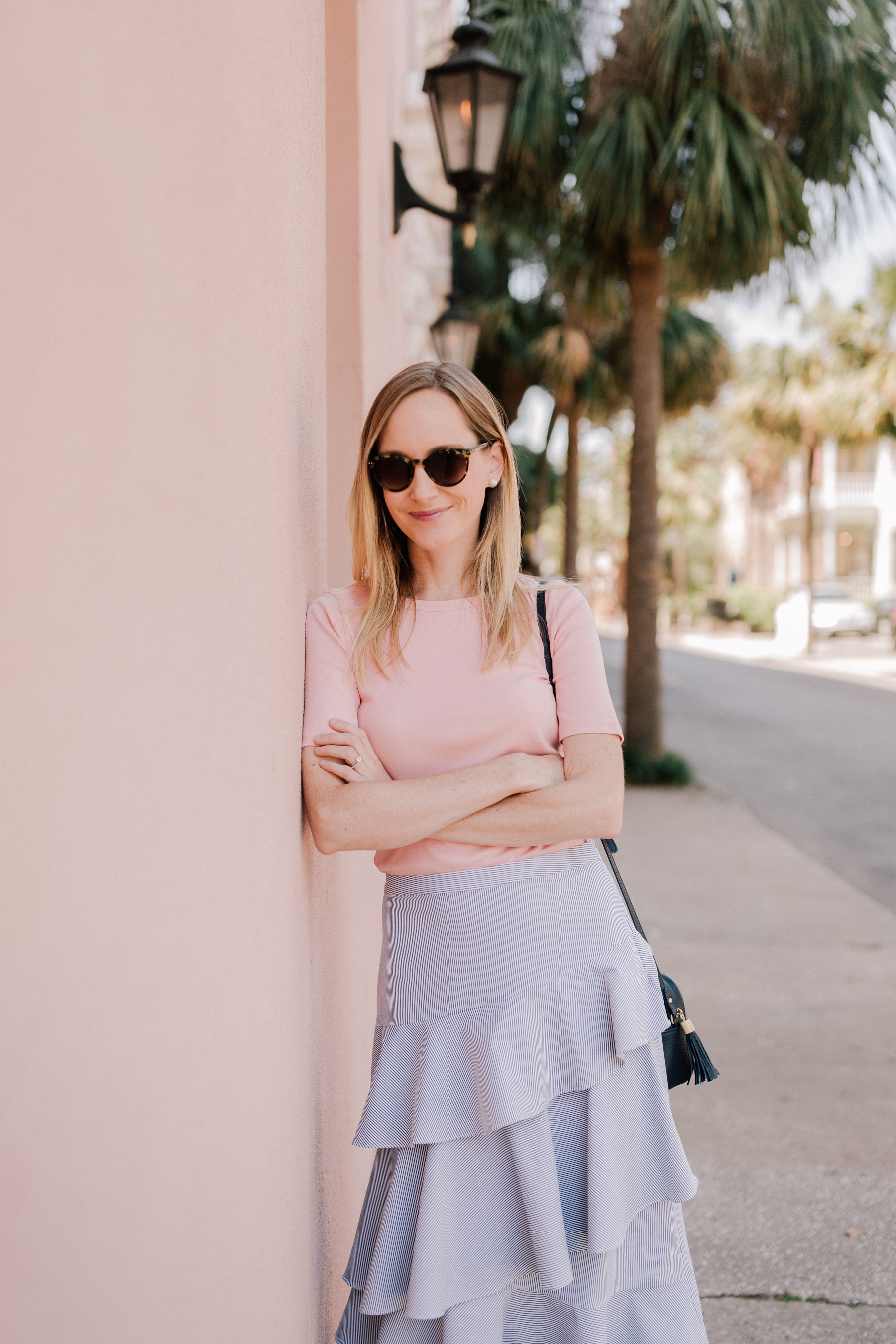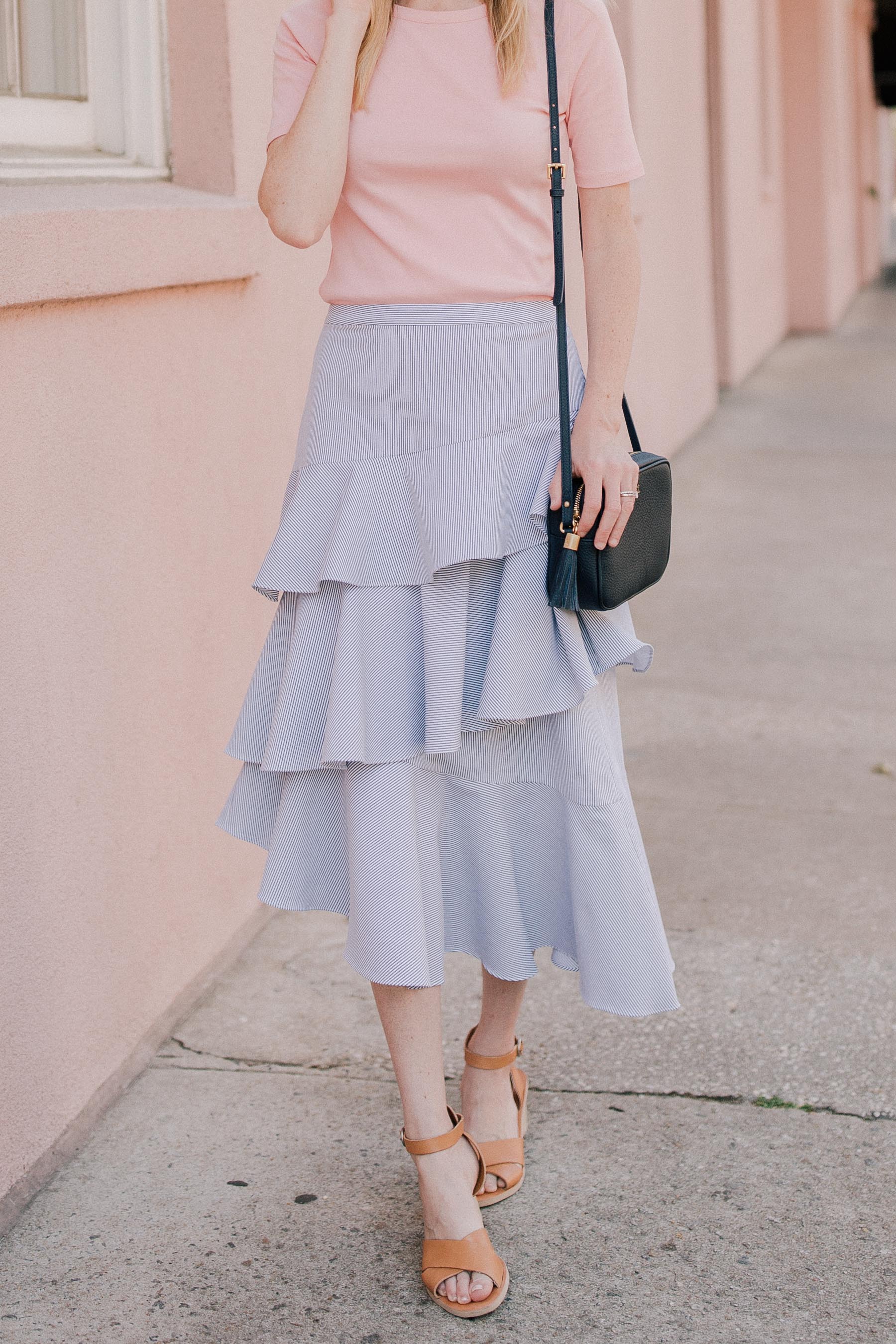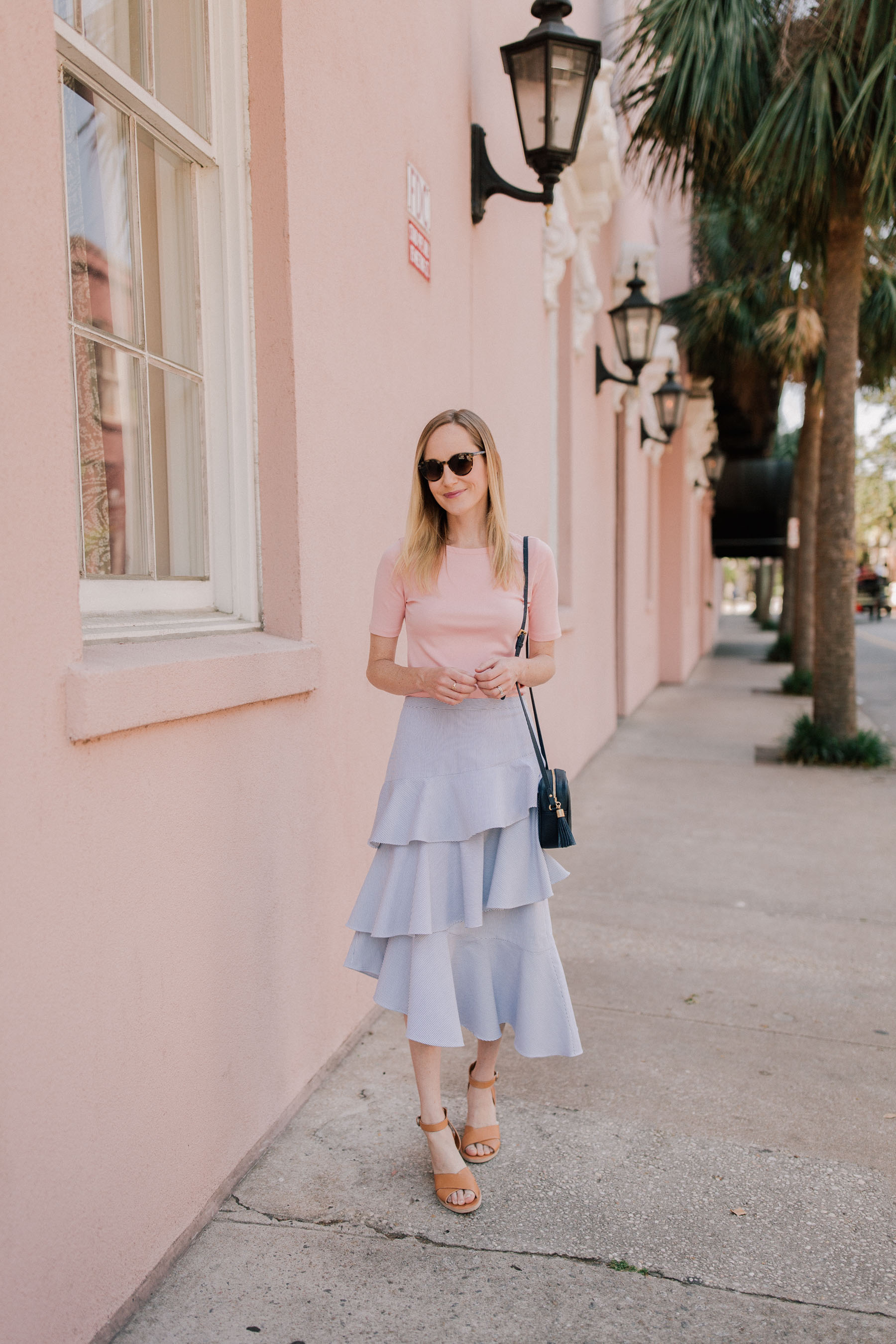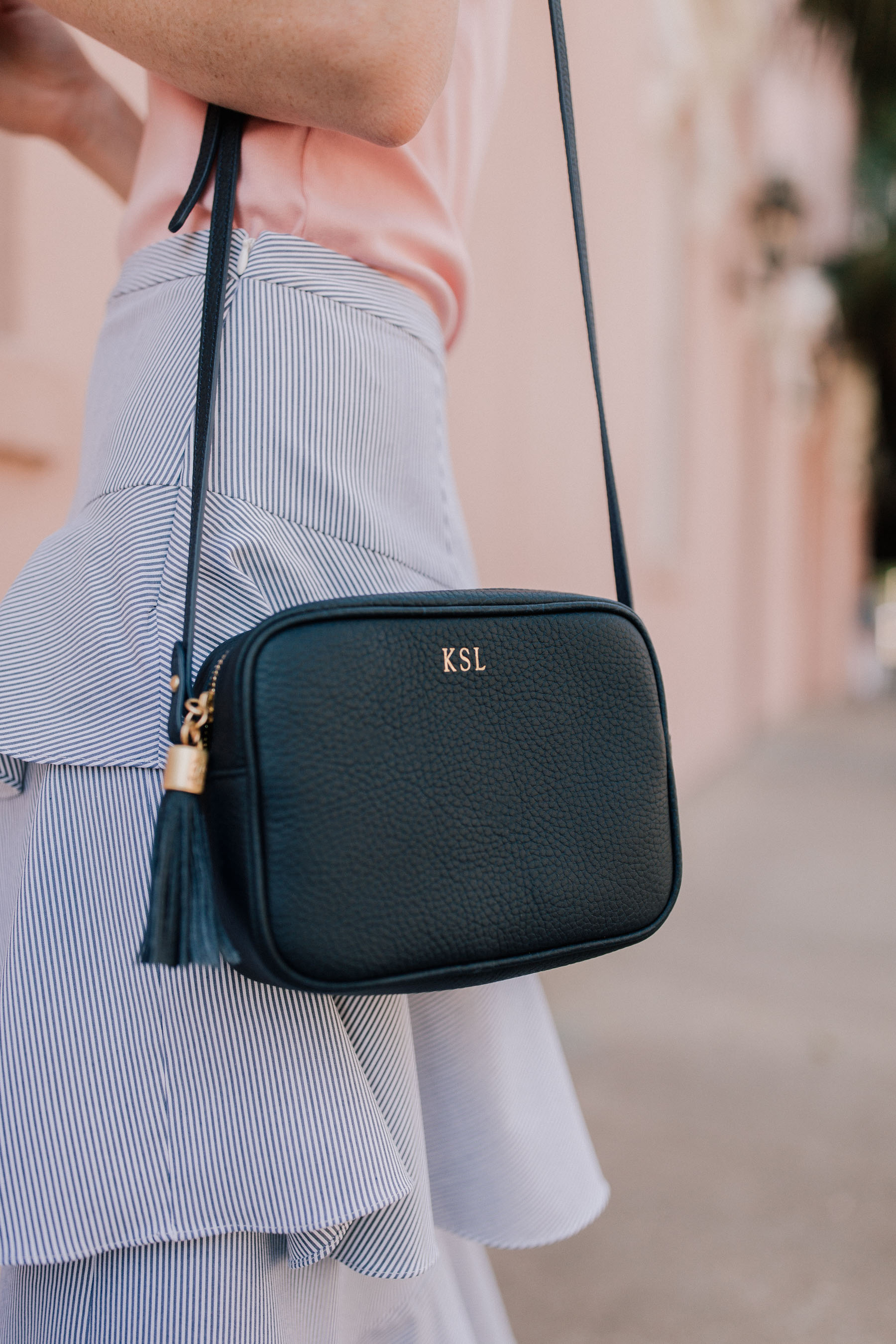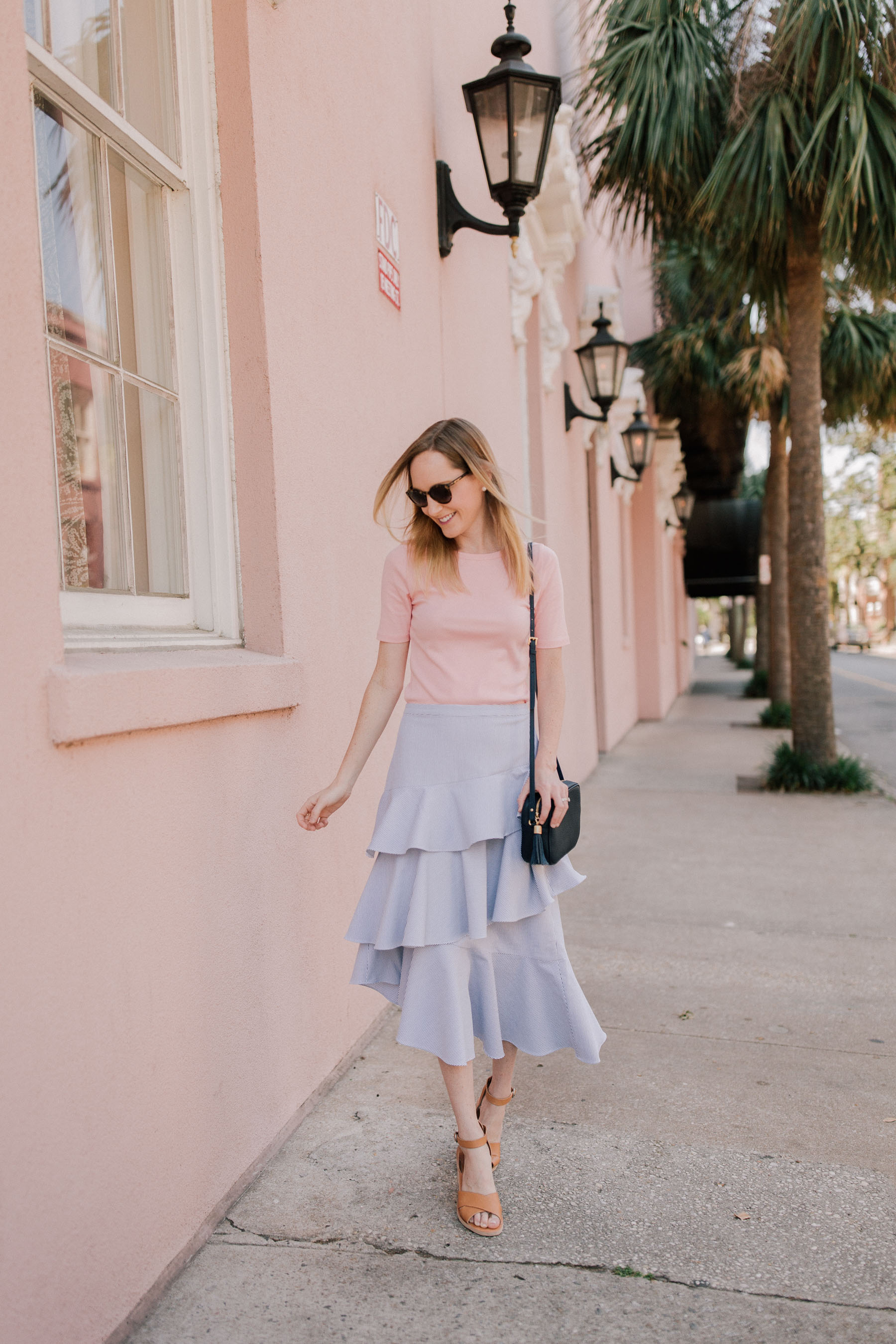 Shop the post:
Tiered Seersucker Skirt (Keeps selling out, but this skirt, this skirt, and this skirt are very similar. See other faves below. I'm also OBSESSED with this gingham skirt which I also own. Size down, though!) / "Perfect Tee" (Went up one size. Also available here.) / Sandals (Considering getting these! Thoughts?) / GiGi New York Crossbody c/o

SaveSave