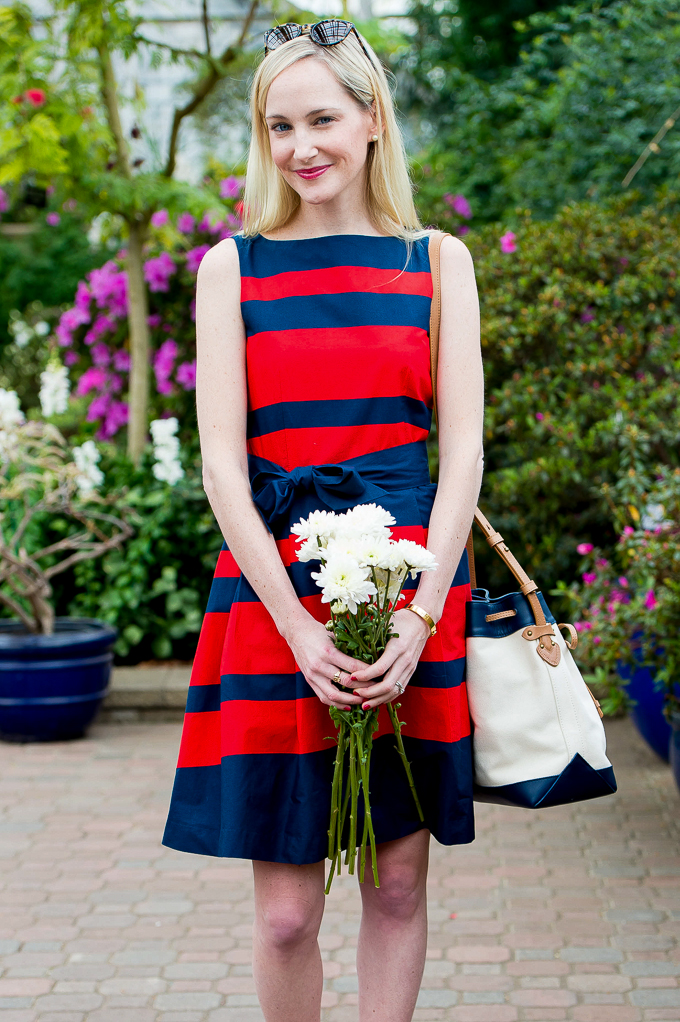 L.L.Bean Signature Poplin Dress, Somerset Bucket Bag (See the rest of the Somerset collection here) and Wedges (c/o) / Kate Spade Sunglasses (Old, newer styles here) and Bangle (Old, but love this sailor's knot bangle or this bow bangle!) / J.Crew Earrings (Have you seen the new arrivals?!)
I am having an unproductive day. I mean, I've tried with all my might to be productive, but some higher power is preventing it, haha. I've had a slew of technology problems, Noodle is a basket case today, and it seems that whenever I take one step forward, I'm forced to take two steps back. I was so overwhelmed at one point that I actually cursed at my computer. Like, addressed it as "Computer," and everything.
Part of me wants to keep plugging away–which, let's be serious, is what I'll do–but another part of me wants to just forget about my to-do lists and simply walk around Lincoln Park in this dress. (It's sunny and 60 degrees today!) That's really not an option, though. ;)
So let me ask you: what do you do when you're having "one of those days"? How do you de-stress at your desk, refocus, and actually get stuff done? I just closed all the tabs on my computer–there were 23 in total that were open–and I'm trying to tackle one task at a time, instead of everything at once. I'm also slipping out for a half hour to walk Noodle and get some fresh air. Hopefully this helps, but I'm gladly accepting all advice!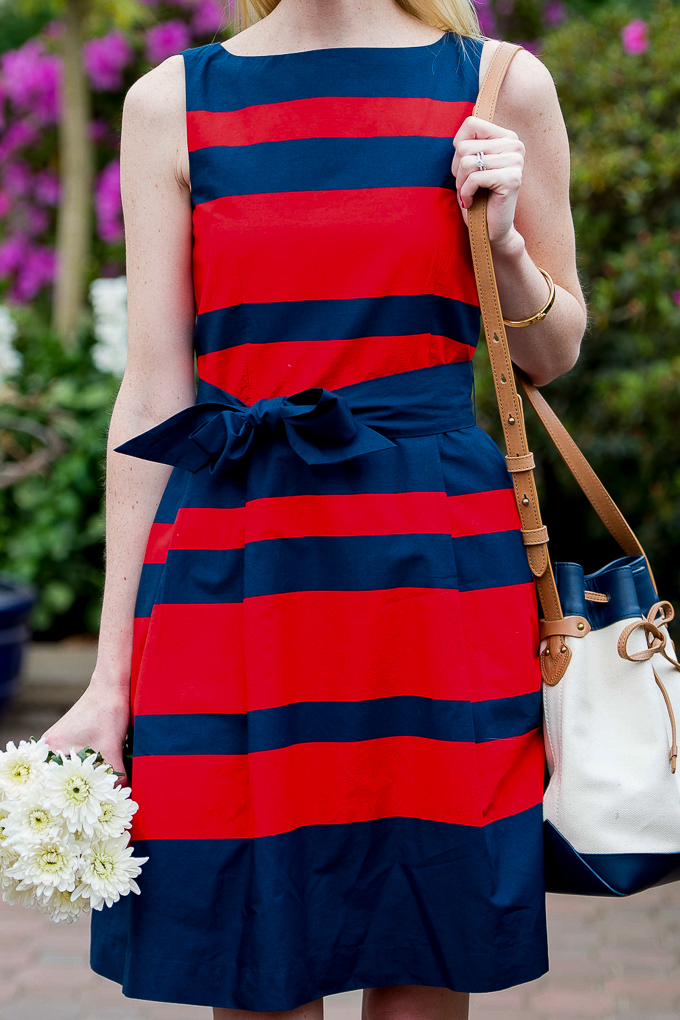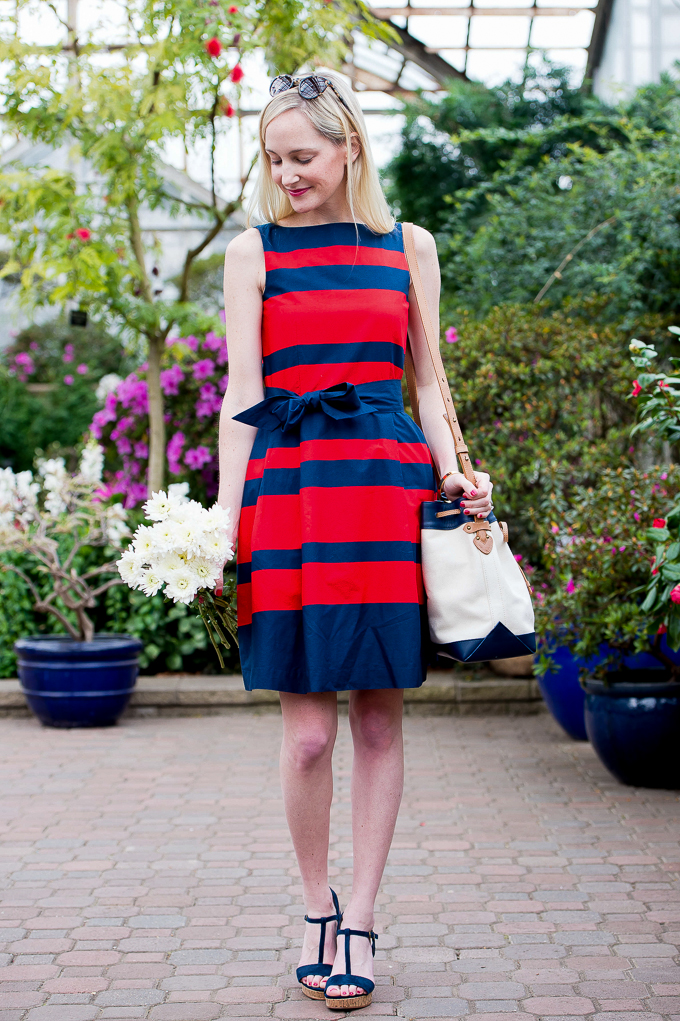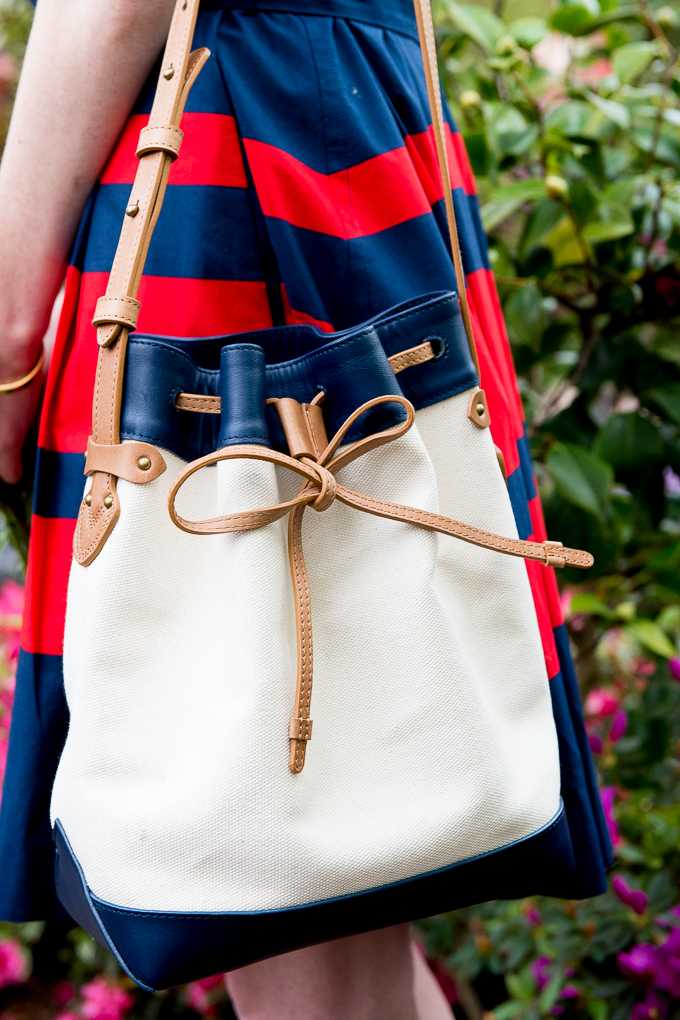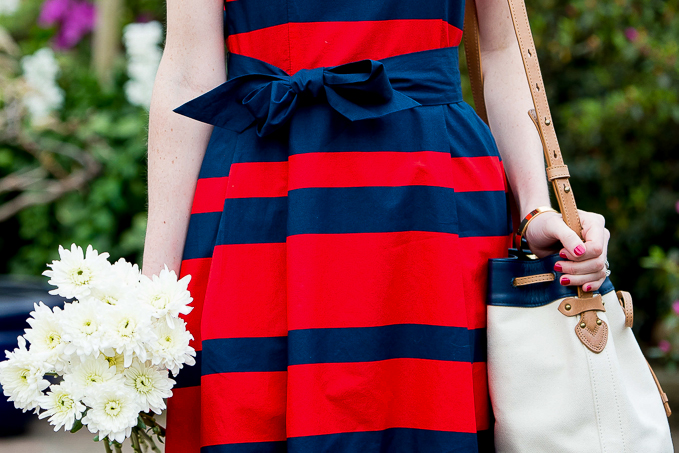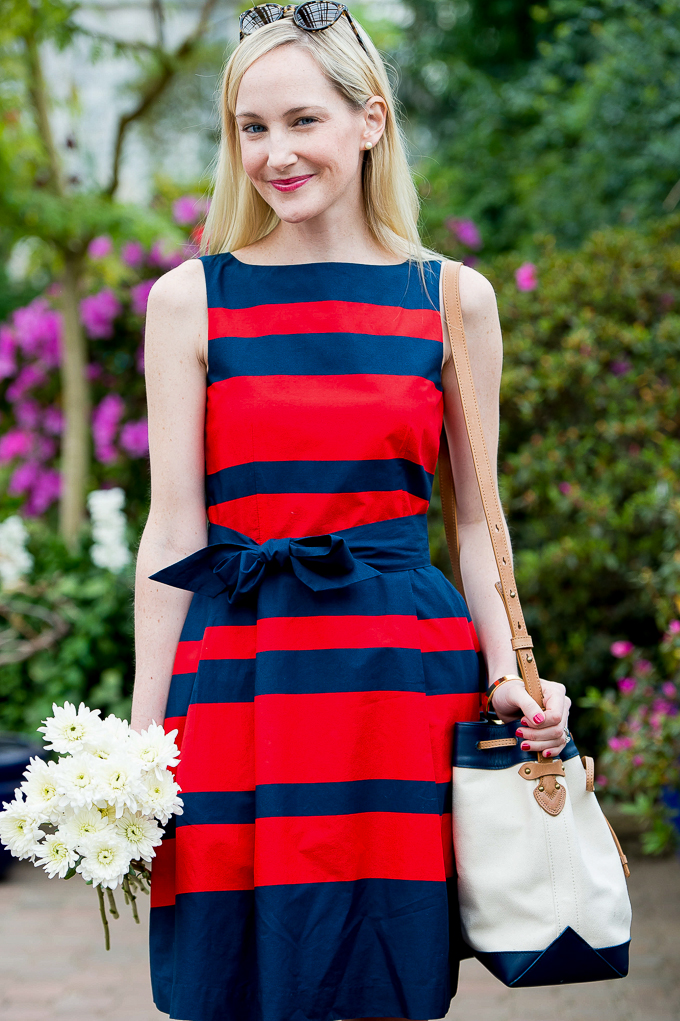 Photos by
TKL Photography