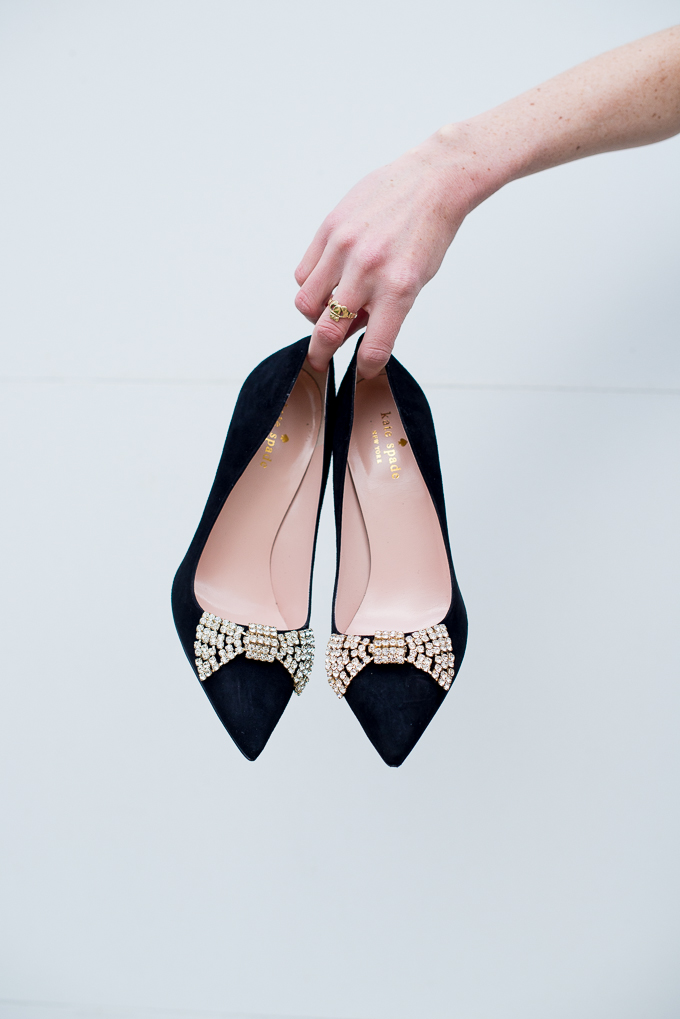 Kate Spade Bag, Sunglasses and Pumps (c/o Nordstrom Rack and HauteLook – Check out today's Kate Spade flash sale!) / Club Monaco Dress (Christmas present from the parents. Thanks, guys!) / Karen Walker Sunglasses (c/o Ditto) / J.Crew Bracelet and Earrings
Over the last couple of months, I've fallen completely in love with Nordstrom Rack and HauteLook. The Rack has three store locations in Chicago, and both websites are phenomenal.
Recently, I featured some of my favorite spring accessories from Nordstrom Rack on the blog, and just last week I scored a pair of white "Betula by Birkenstock" sandals. A mere $49.97 compared to the nearly identical $134.95 version? I'll take it. (Also, the buckles on my pair are white, which I think are a bit preppier!)
One of my favorite aspects of Nordstrom Rack is that the retailer frequently has flash sales powered by HauteLook, and they feature amazing brands. And today's flash sale features Kate Spade! I know. Don't even bother reading the rest of this post until you check out the excitement, haha. ;) And remember: Mother's Day is this Sunday! So many great gift options…
Anyway, if you're still reading, let's chat about what I'm wearing in these photos. I'm in love with my finds, which are all available online today (either on the Nordstrom Rack or HauteLook sites) for a steal. Living in the city and being involved in Chicago's blogging community, I go to a lot of events and functions—and good, quality black pieces, like the Cove Street Goldie Handbag and the Lissie Pump—are wardrobe staples for me.
Each piece helps me transition from day to night and winter to spring. I love that the pumps are a bit fancier than typical black heels, and that the bag holds a ton despite not looking like a massive tote. (An in-between bag is so important when I'm running around the city!) And the Kia Sunglasses in "Spotted Tortoise"? Well, they're just adorable… and perfect for these sunnier days we're getting this week!
What are your favorite products from today's Nordstrom Rack and HauteLook flash sale event?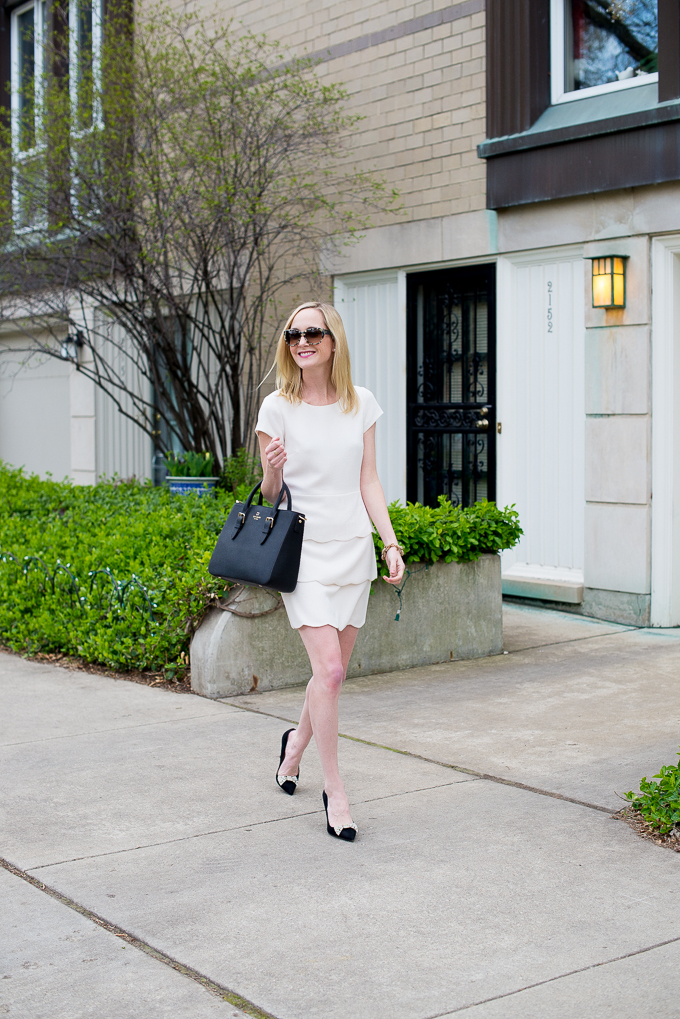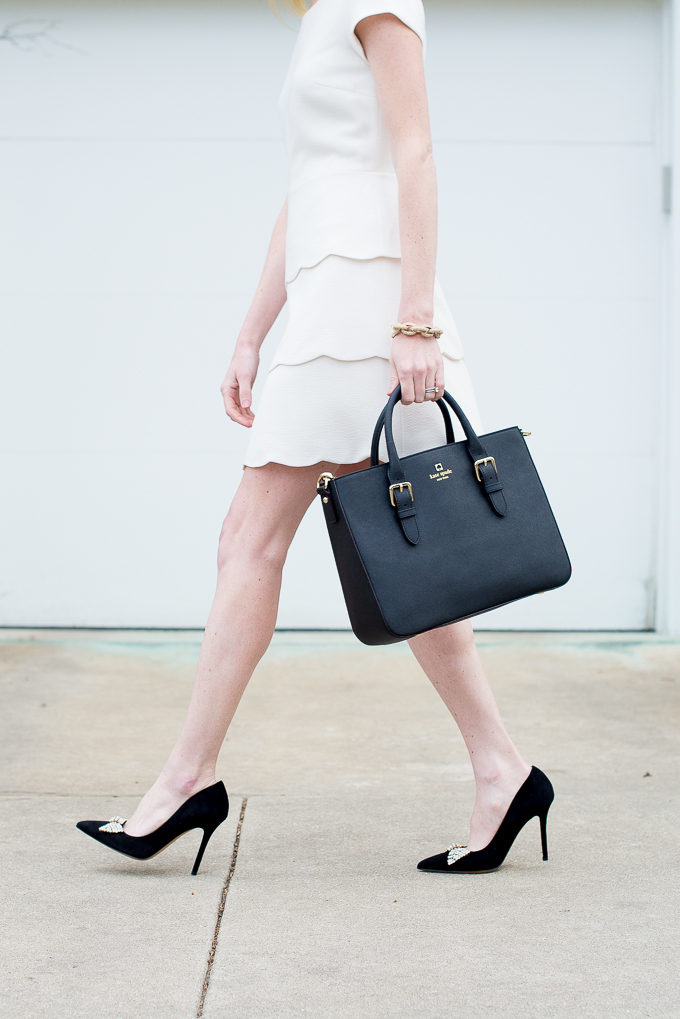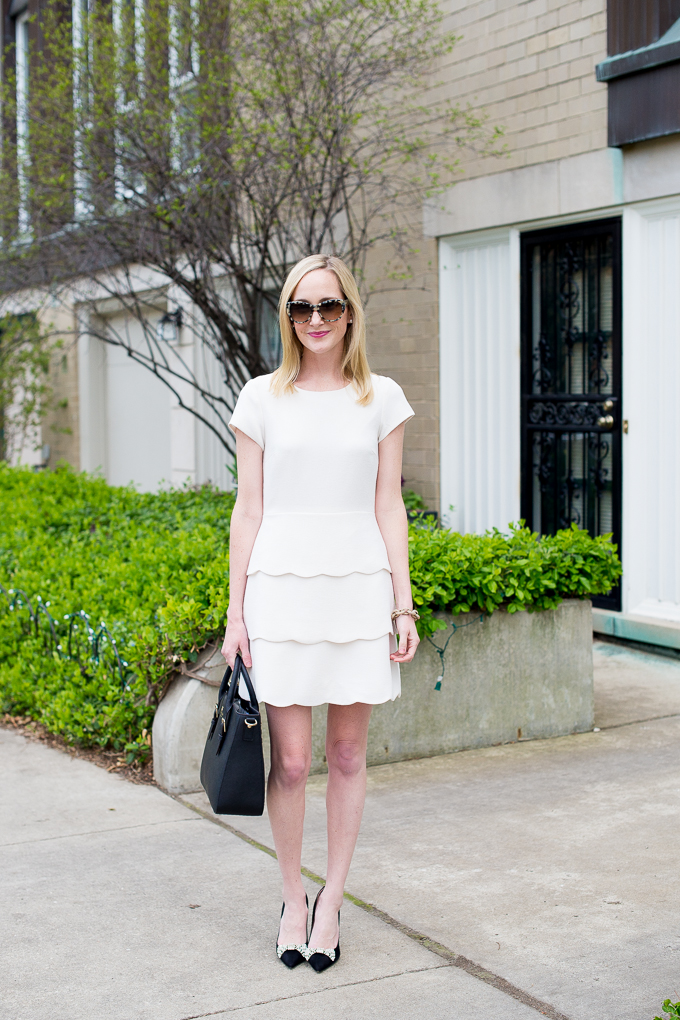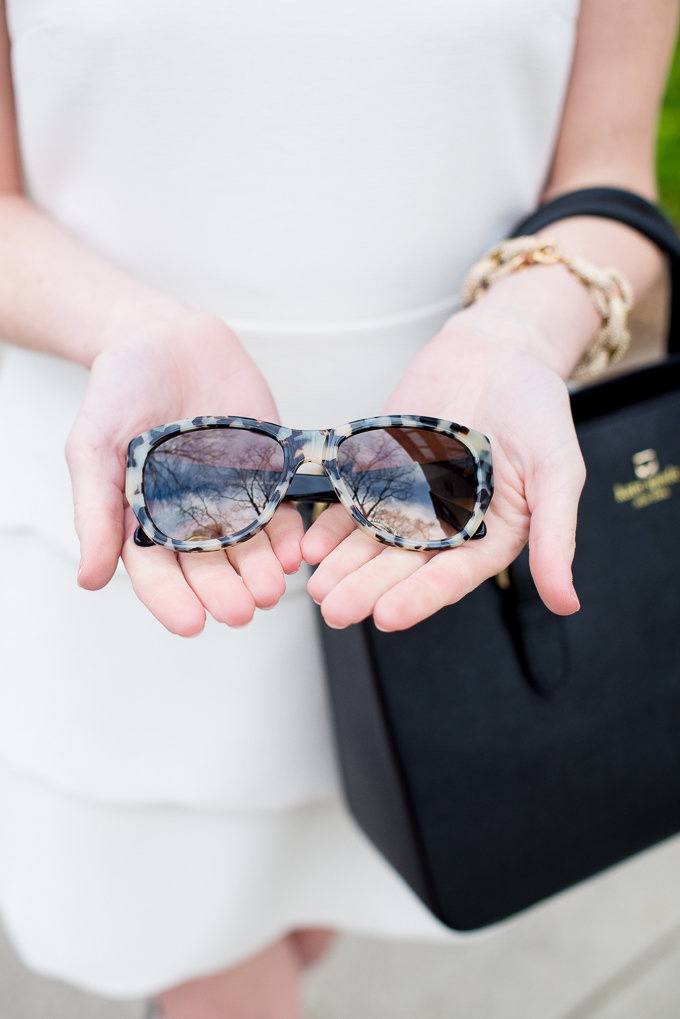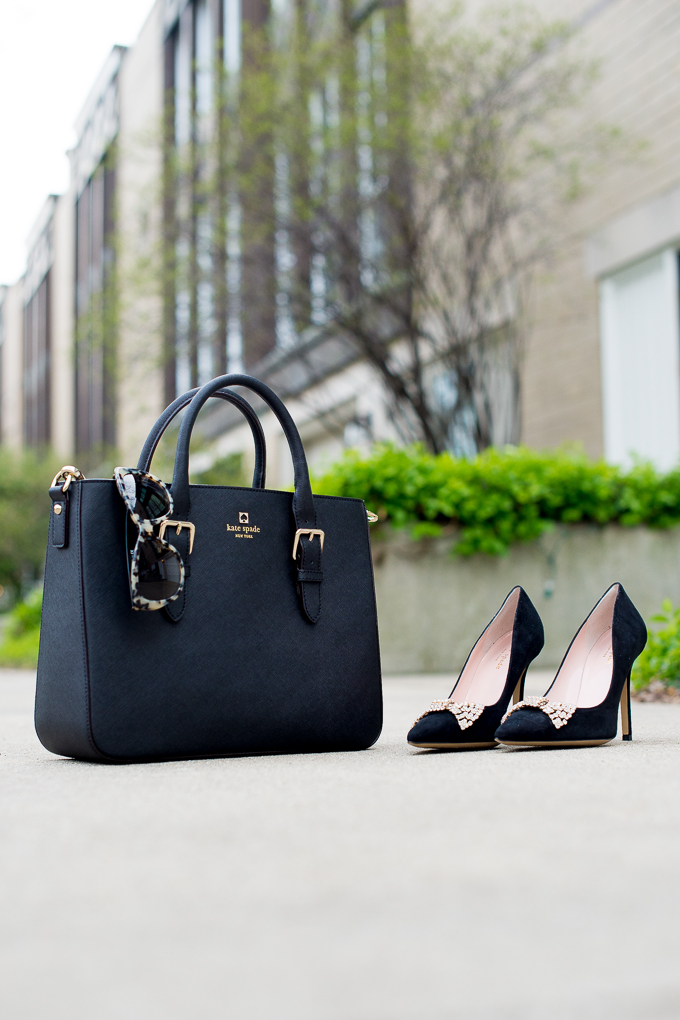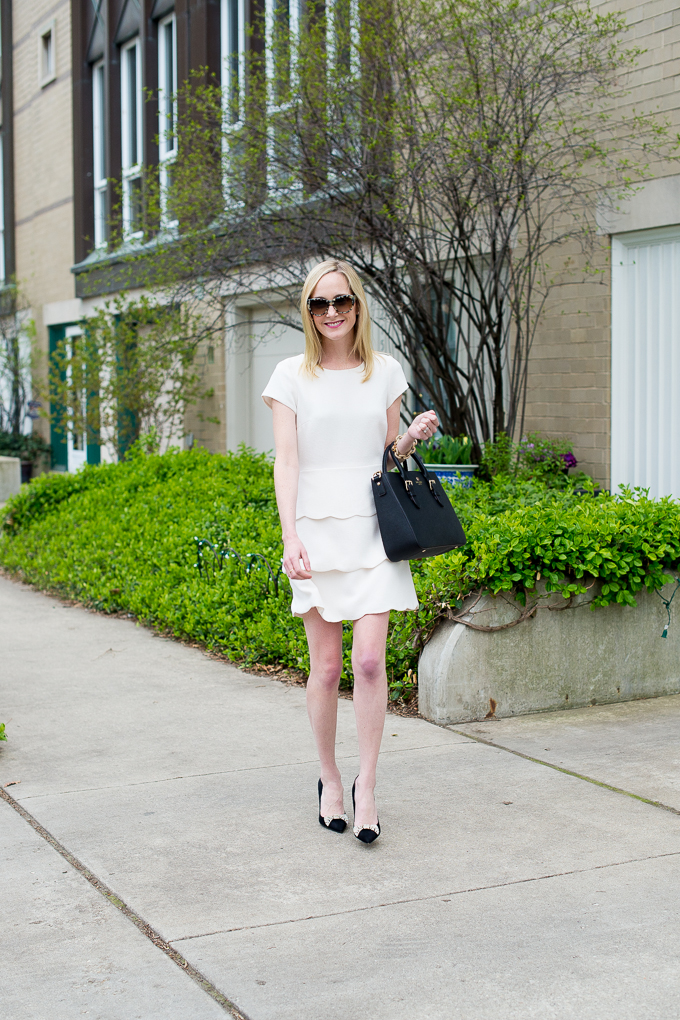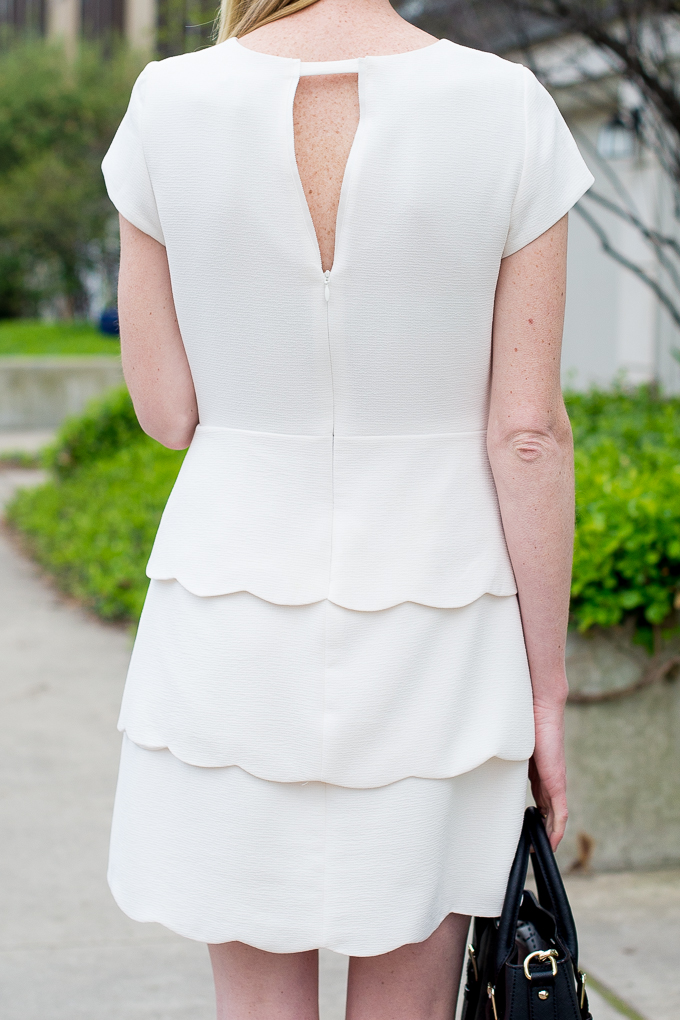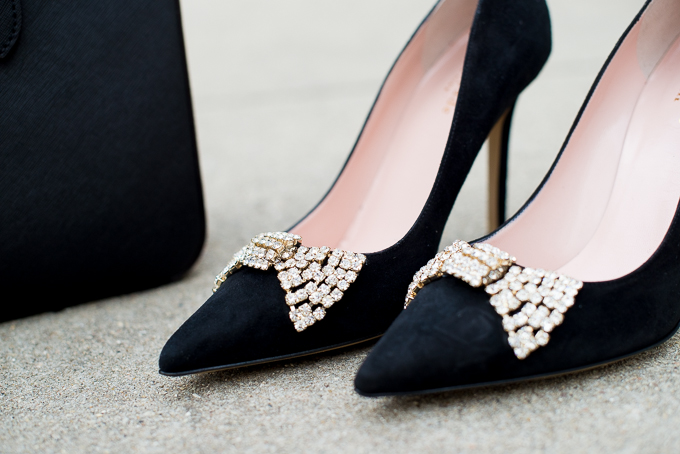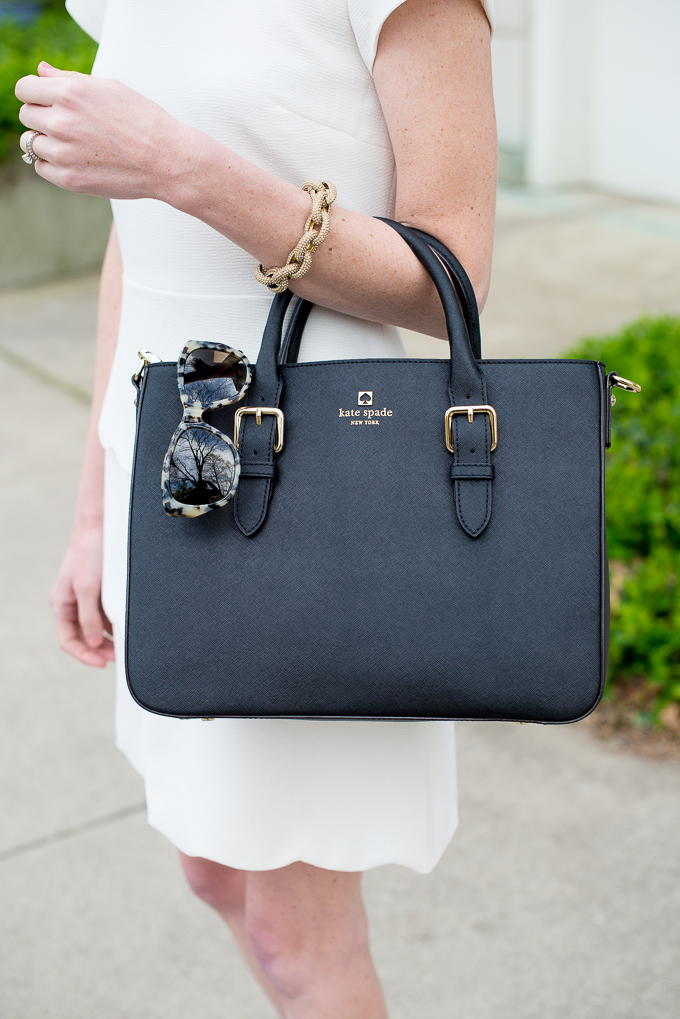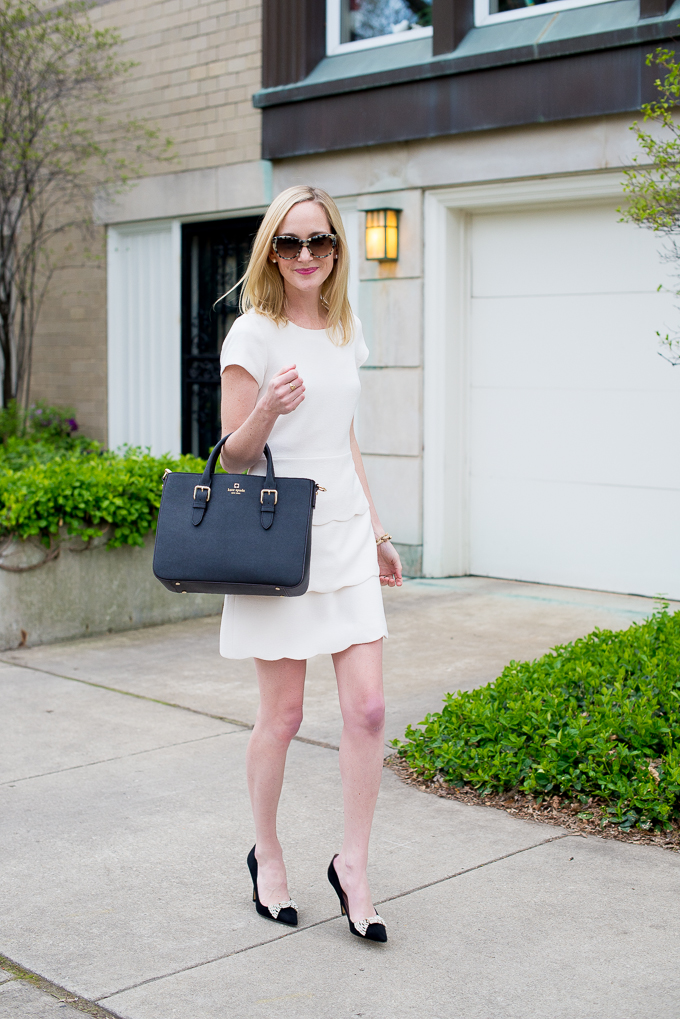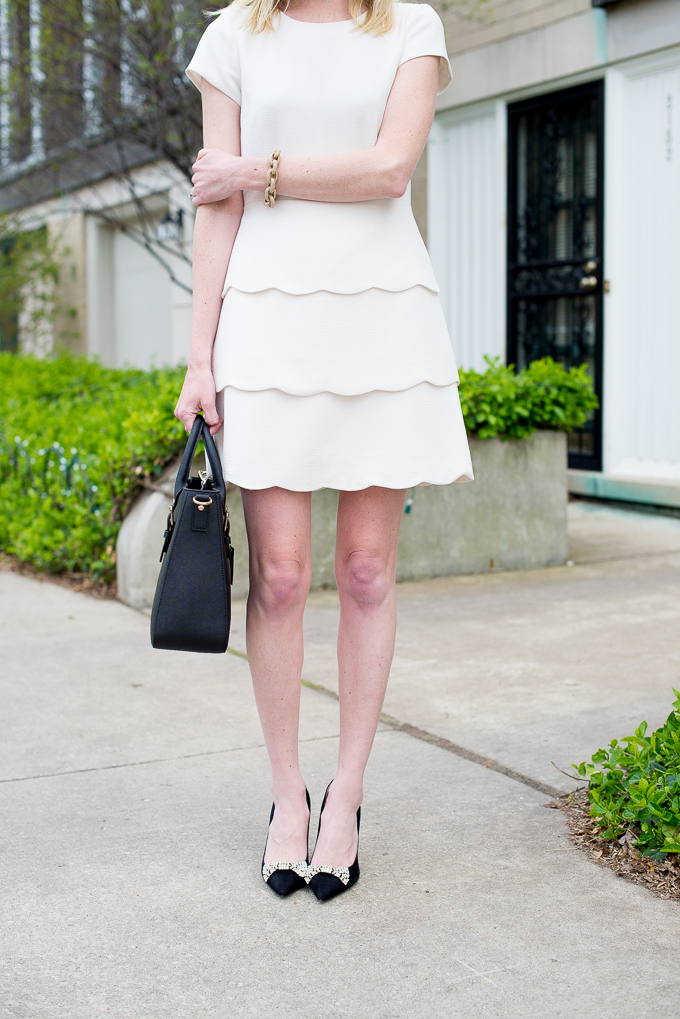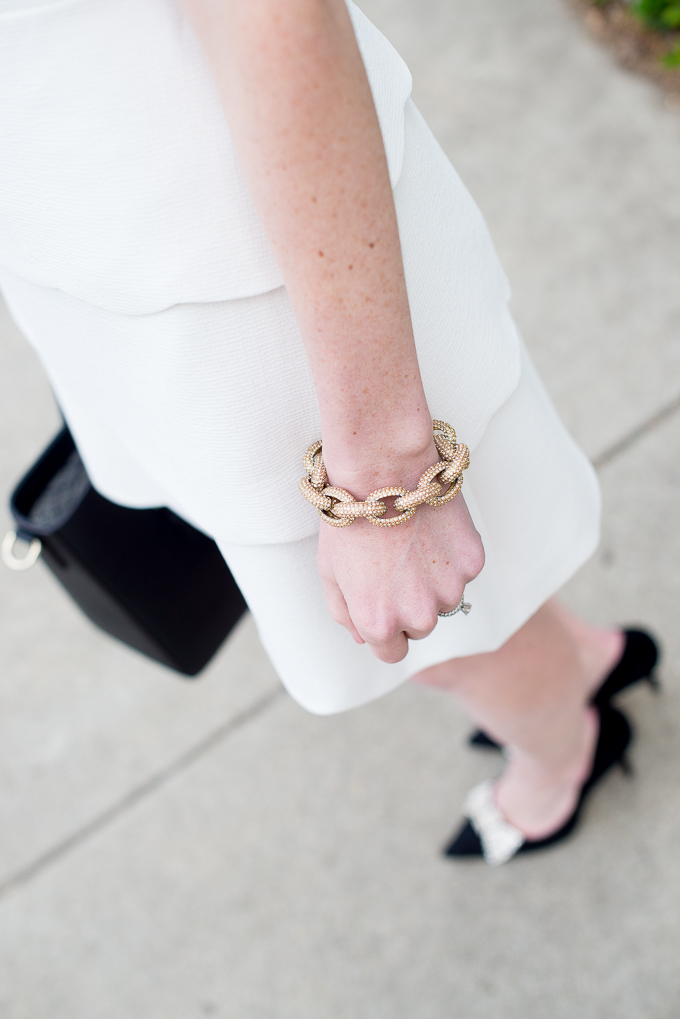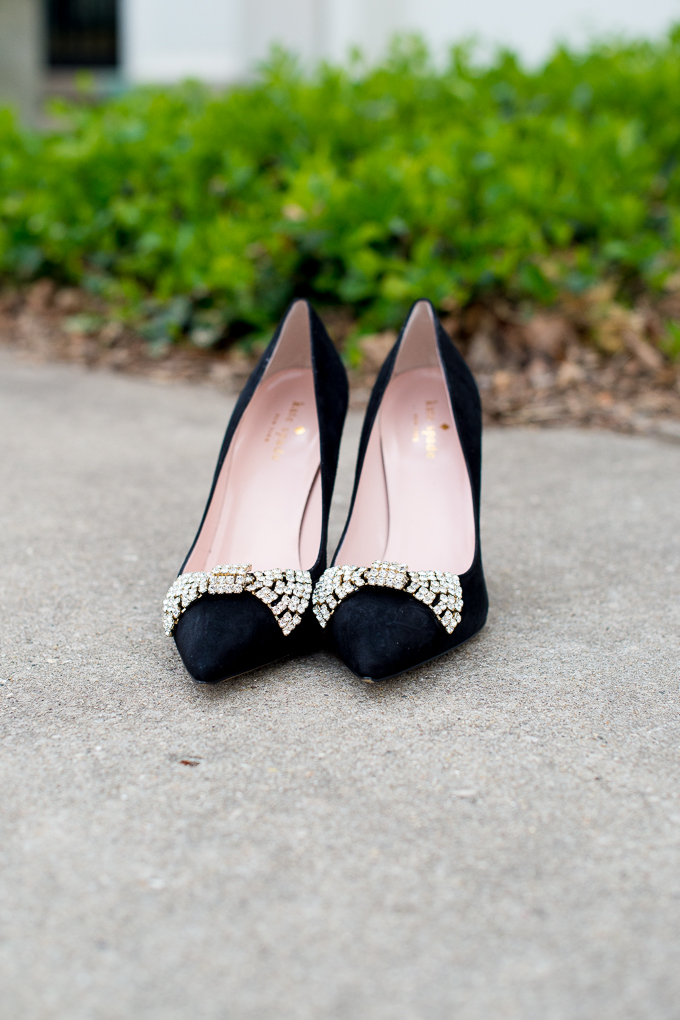 Disclosure: This post was sponsored by Nordstrom Rack and HauteLook, but all opinions are my own. Thank you for supporting the brands that keep Kelly in the City up and running!