It's the weekend! We're celebrating Mitch's first Father's Day. (Like you didn't know, haha. We've written quite a few Father's Day-related posts, huh? 😂) It's been a super long time since we had a no-plans, family-only weekend, and I think we're all itching for one. We're also not working, since Mitch's summer break starts on Tuesday at 4 p.m. — but who's counting down the hours? ;) And #omg, I think I forgot to tell you: we're going to a Cubs game next Wednesday to celebrate!
Before I get to the typical weekly iPhone pics, I have to share some sweet photos of Emma in this Light Blue Cotton Seersucker Dress that Pink Princess sent her recently. I love the bow in the front, the navy sash in the back, and those little cap sleeves. And how cute is the full skirt? She had so much fun dancing in it; it was the sweetest. (That's what she's doing in the photo right below this!)
It goes without saying that I'm bringing it to the Shore this summer because I need photos of her in it in the sand. And I'm pretty sure this is what she'll be wearing to her birthday party!
And here's the fun part: Emma's hosting her first giveaway today. ;) To enter to win a $50 gift card toward a dress (or any item) from Pink Princess, simply comment in the comment section below. Tell us what special occasion you have planned for this summer, and what dress you'd love your daughter, granddaughter, niece, or tiny friend (😉) to wear. (And take note: The company carries boy's clothing, too. So if there's a special little gentleman in your life, he's totally eligible, too!) Also, between now and June 30th, you can take 10 percent off orders of $100 or more by clicking here. Winner will be contacted next Saturday.
Good luck!
Remember to enter Emma's first giveaway! Simply comment below and tell us what special occasion you have planned for this summer, and what outfit you'd love your tiny friend–girl or boy–to wear!
Personal
Mitch and I watched TWO MOVIES this past week: "Table 19" and "Office Christmas Party." I kind of can't remember the last time we watched a movie, but it felt so great to just collapse on the couch and laugh at something ridiculous for a couple of hours.
Emma
I cannot believe how dirty Emma gets every day now that it's summer and we spend the majority of our days outside together. More seasoned mothers, do you just bathe your kids every night during the summer?! Or just go crazy with the wipes? I don't want to dry out her skin too much, but man. She starts to look a little like Charlie Brown's dirty friend if I don't plop her in the tub on a nightly basis!
Mitch
Mitch and Doug are working on a post for the Wednesday Motherhood Series, and Emily and I have no idea what they're writing about. Yes, I know. They're fathers. But let's just push that little issue aside for a moment, haha, and get excited about what they're planning.
(Did you see Mitch's post from yesterday?!)
Family
My brother-in-law was on the radio this past week, talking about his amazingly beautiful farm. So proud of you, Charlie!
Friends
One of my best friends from high school, Nora, had a little boy this past week! His name is Ryan Patrick–love the name–and he's adorable. She's now the mom of three sweet boys! So happy for you and the fam, Nora. <3 Congratulations!
In other news, Mandi has no news. (Everyone say hi, Mandi!)
House
No changes. But desk feature coming soon! :) It's SO nice to have another place to work. The kitchen table and couch are great, but I seem to be so much more productive when I sit down at an actual desk.
Chicago
Scroll down to see this tiki hut thing that's on the Chicago River. Friends, why do we not go there like every weekend? Am I missing something?!
Life in iPhone Photos…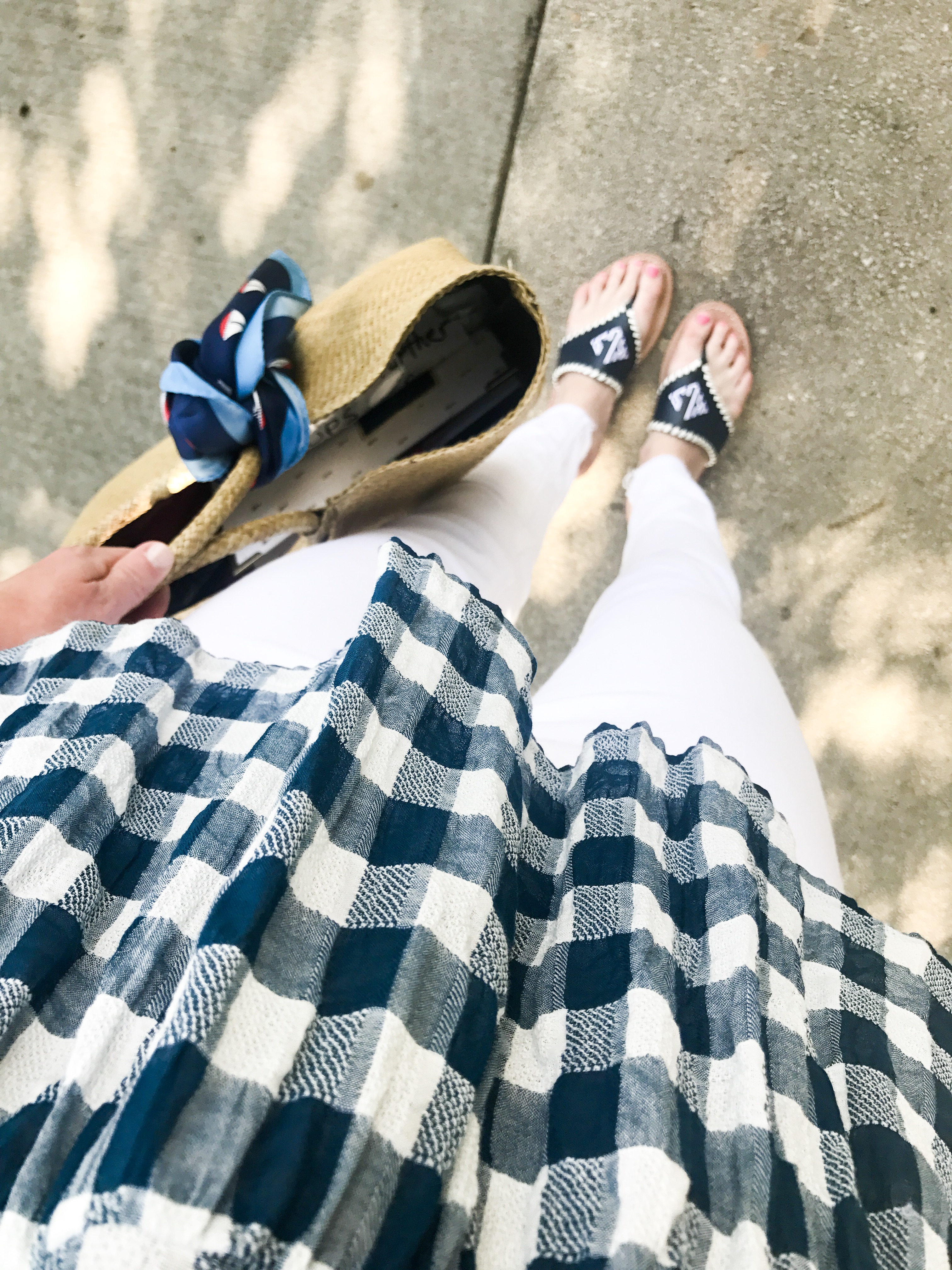 Top / Sandals / Bag / Jeans / Scarf
I had two work days this week and they were magical. I fixed my computer and submitted a couple of big projects so I could have a work-free weekend. A big thank you goes out to my mother-in-law for watching Emma!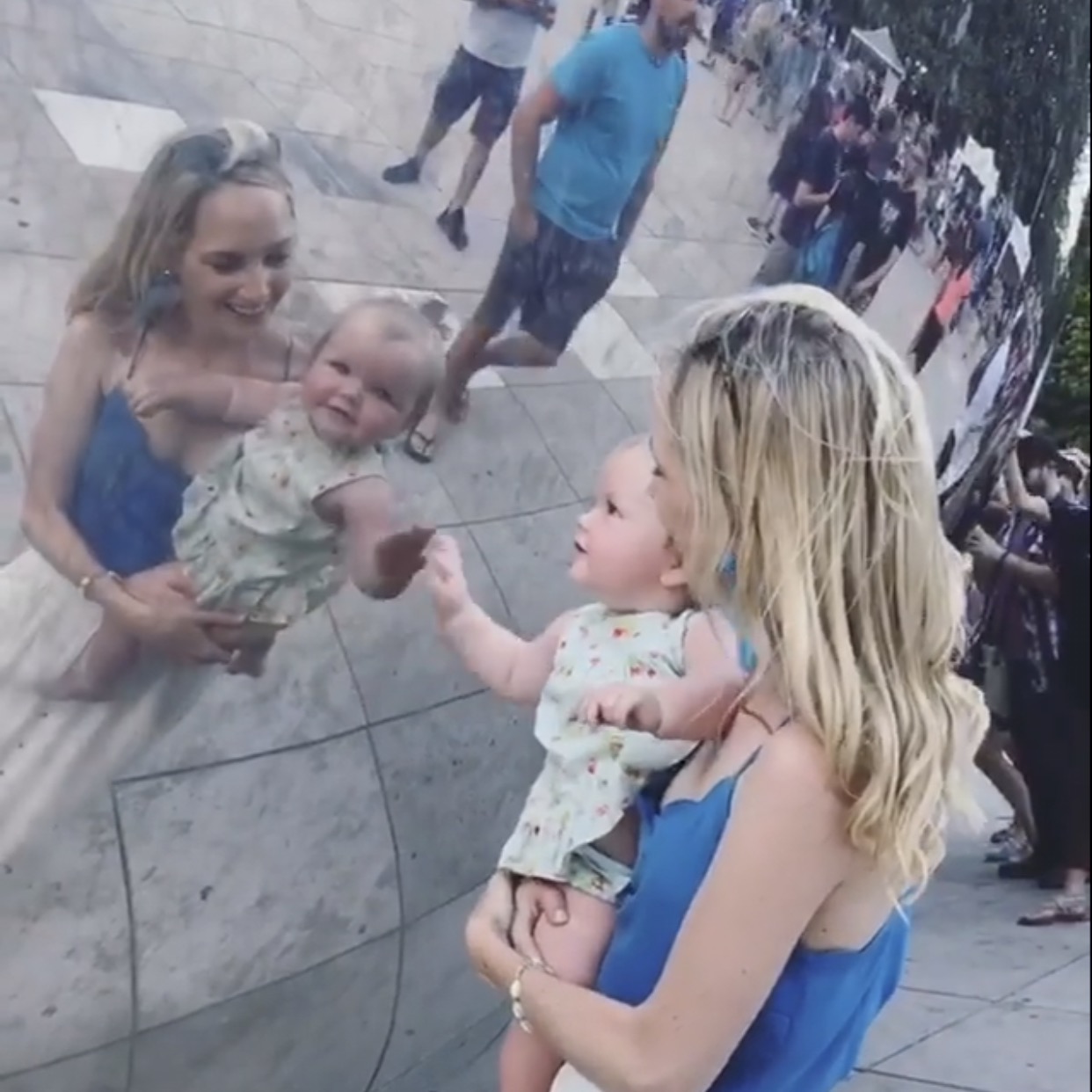 Emma seeing the Bean for the first time. Outfit details (and full blog post) here.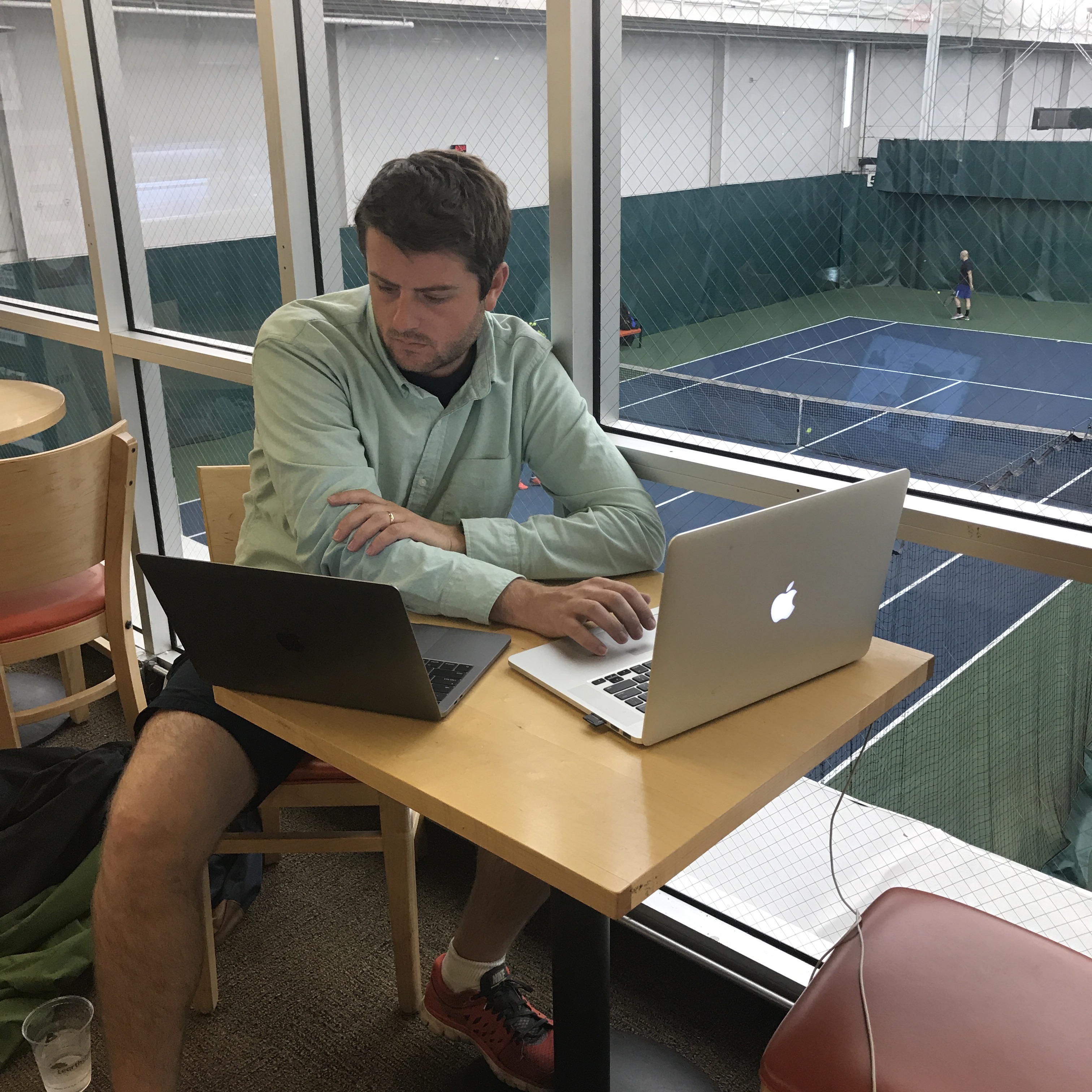 Mitch working hard to fix all my technology problems. Love you so much, Hubs. Thank you!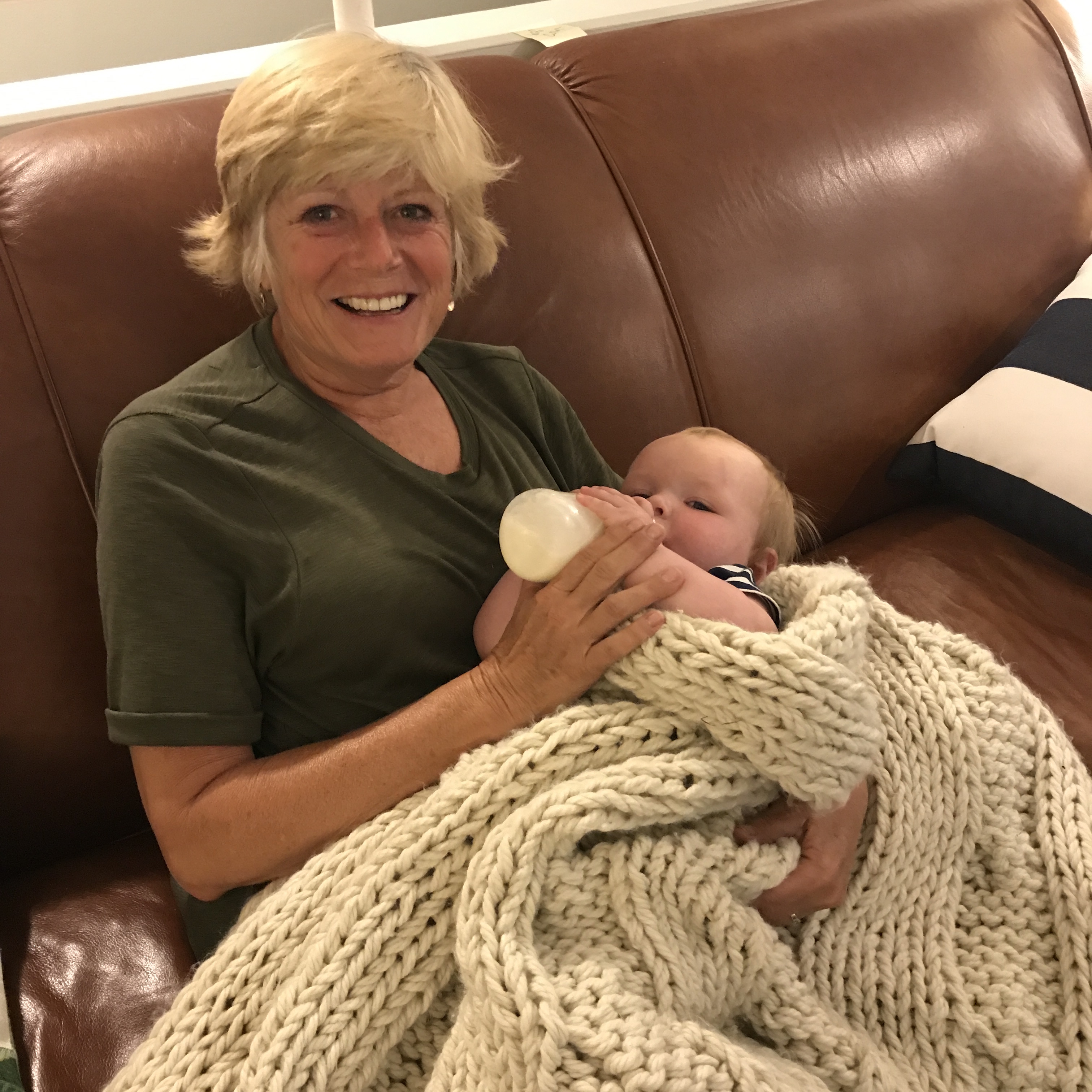 Gammy came to visit this week, and she and Emma had such a great time exploring Chicago together. (And cuddling!)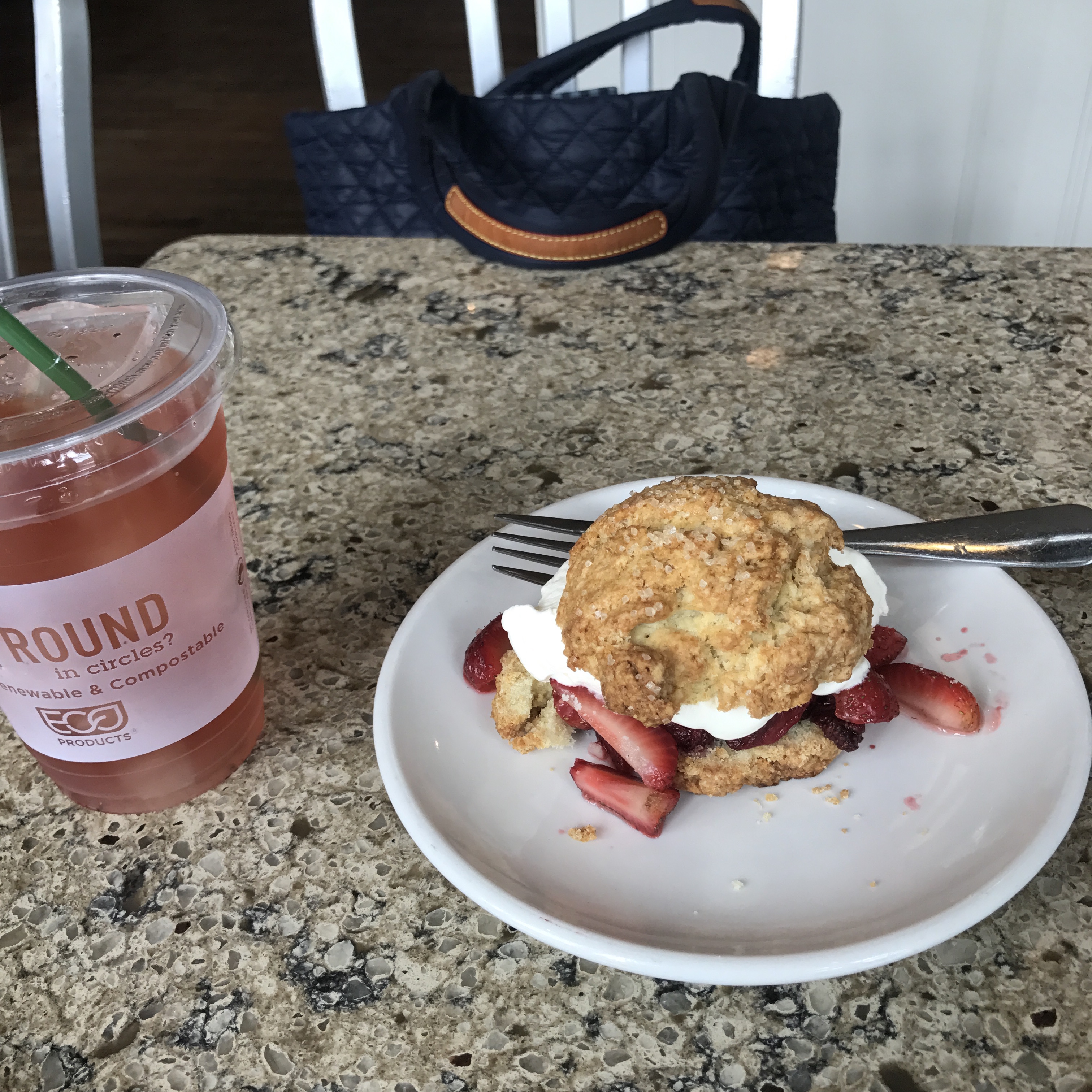 Work date with myself. I got all dressed up and everything. So adult! ;)
Looking a little frazzled at the end of a long, wonderful day. Love this city in the summer!
Note: I've been wearing these old Tommy Bahama sandals for YEARS, but I recently pulled the trigger on these huarache sandals and I'm pretty excited about 'em! Cute flat sandals are a must for this Mom. :)
Old J.Crew Pom Pom Tee (But love this newer pom pom sweater!) / Favorite White Skinny Jeans — And love this pair just as much / Polka Dot Scarf (Also love this sailboat one, which is on major sale! I wore it here.) / Lisi Lerch Necklace c/o (Also love all the earrings carried at Tuckernuck!) / Woven Tote c/o
Visiting Baby Zain last week in Buck Town. Emma loves his nursery, and wants to move in.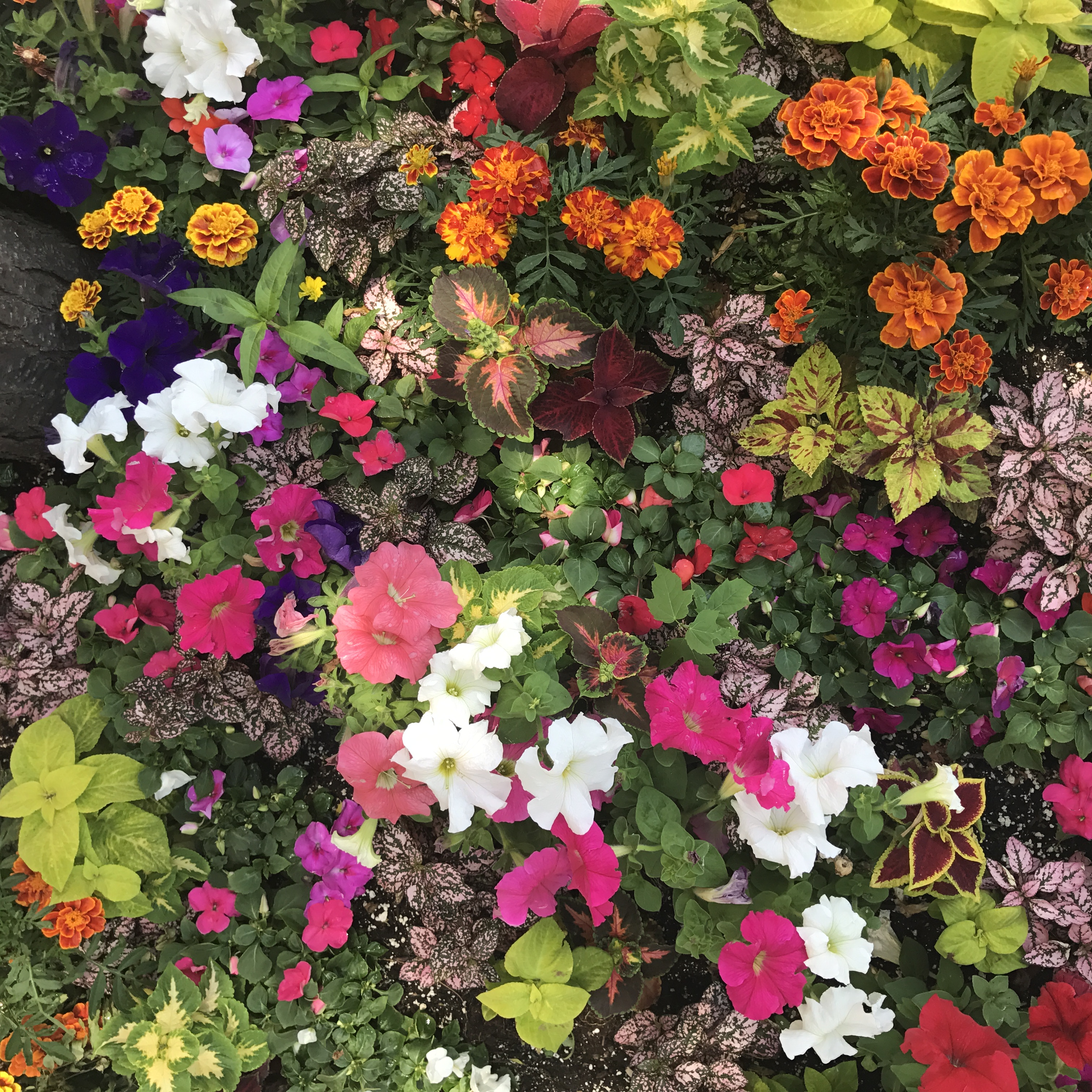 Chicago in bloom.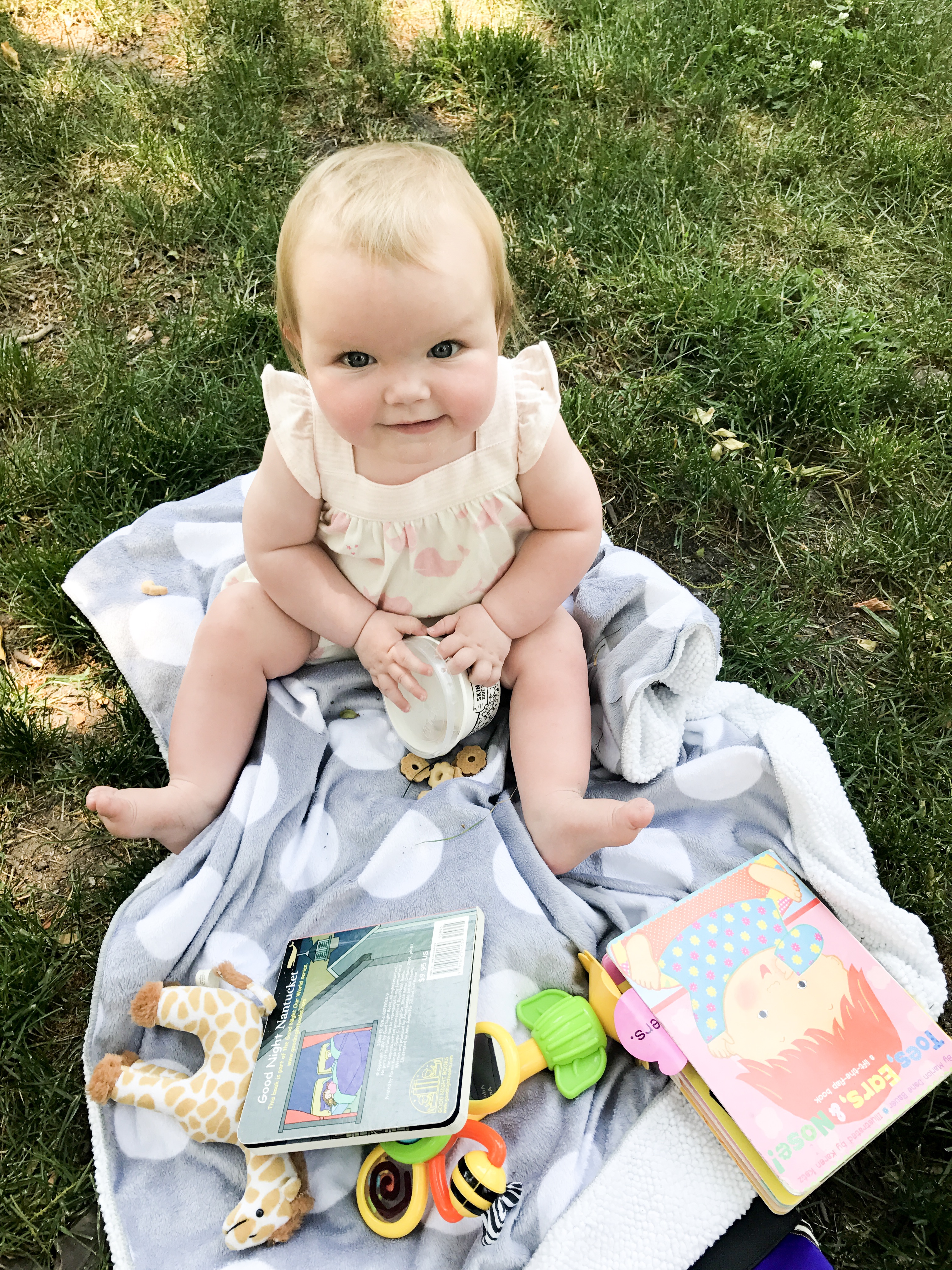 My little buddy. She finally decided that she LOVES cookies.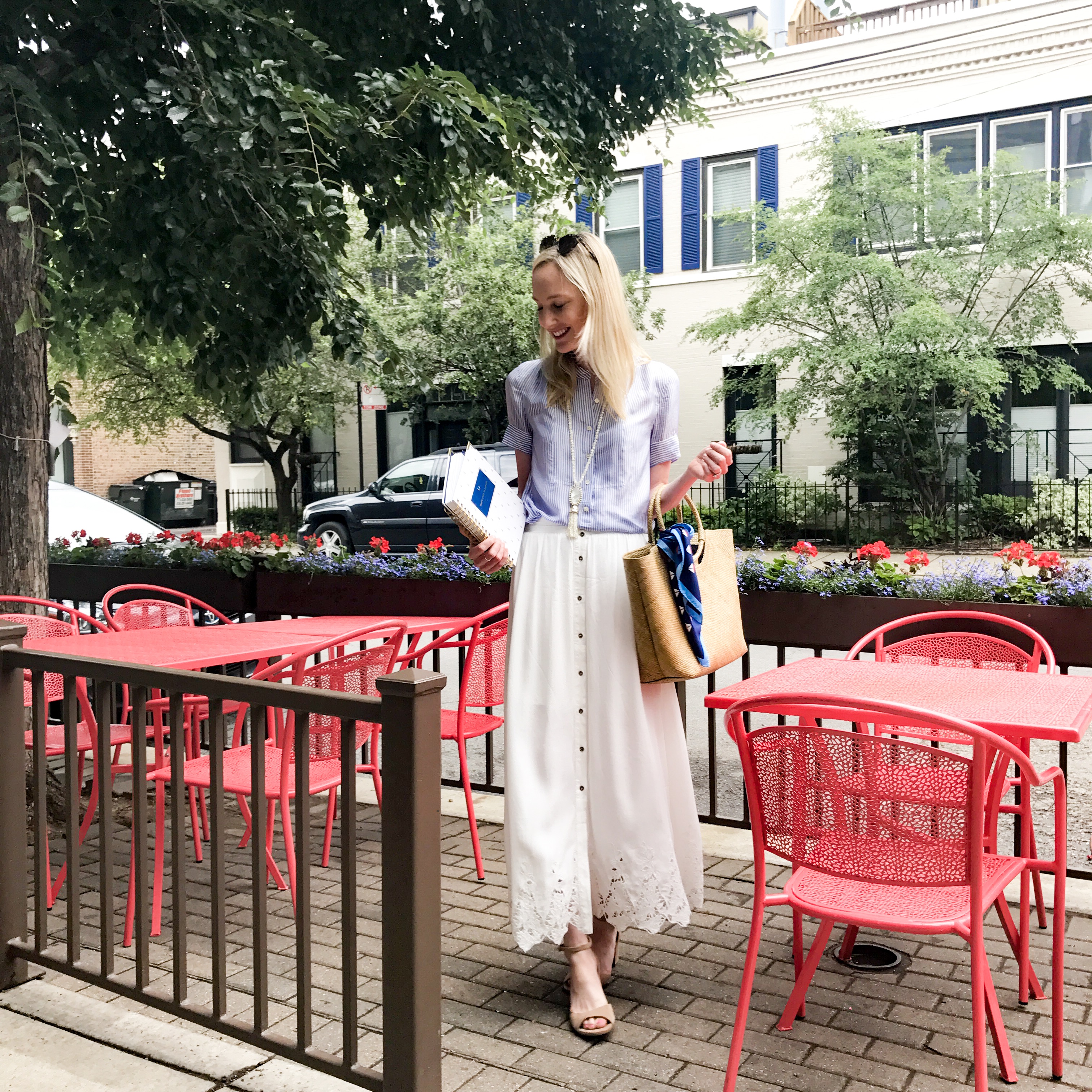 Lace-Trimmed Maxi Skirt (Here's the matching top! This jumpsuit is adorable from the same brand, as is this dress. Okay, and this one! Oh–and I recently ordered this maxi skirt in Liberty London and LOVE it. Coming to the blog soon!) / Old J.Crew Top, but this one is better. / Block-Heeled Sandals (Also love these and these, both of which are on sale!) / Woven Tote c/o / Sailboat Scarf / Kendra Scott Necklace c/o
Can't stop, won't stop with this skirt. Kind of looked like a librarian this past week, but whatever. 😜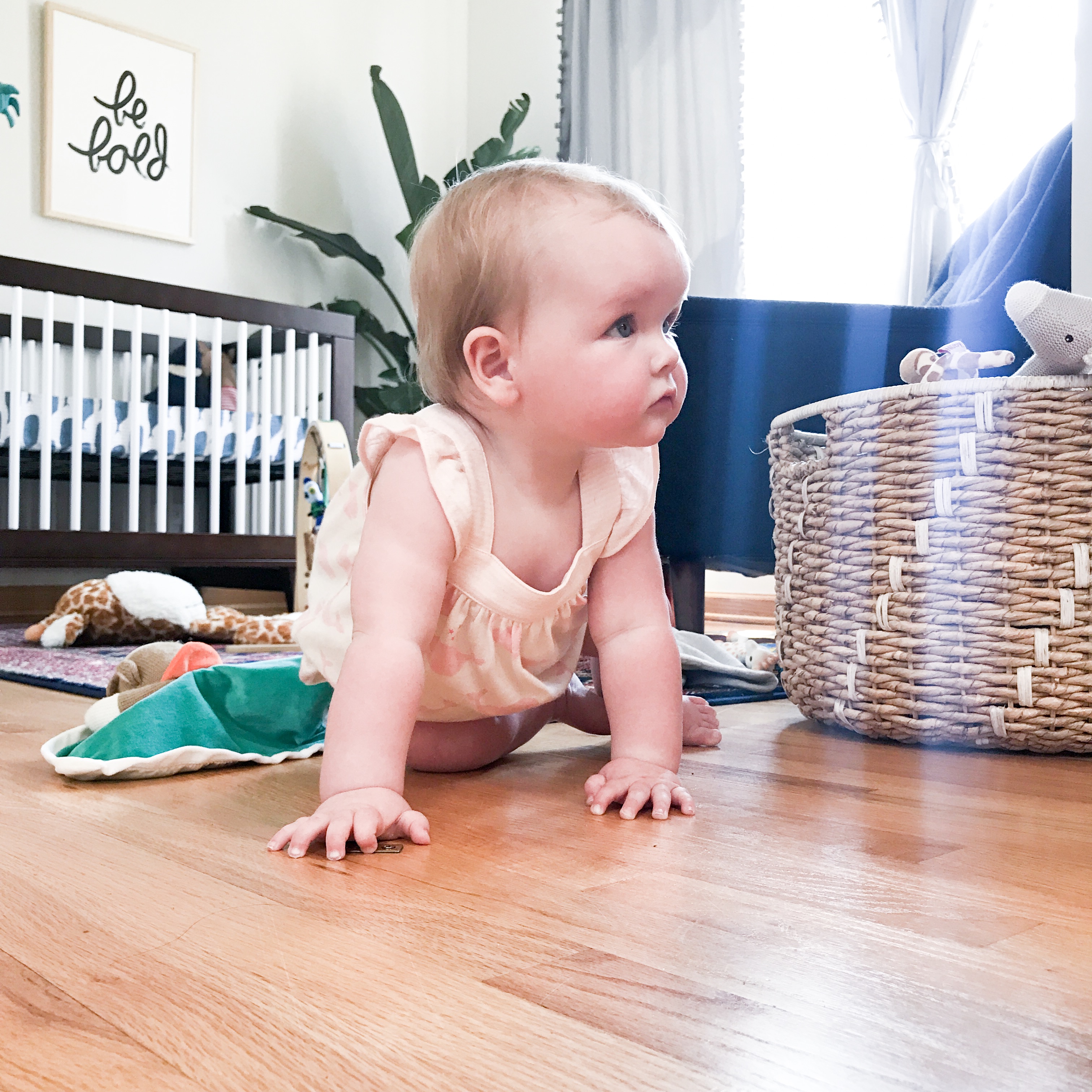 Another one from our trip to see Zain.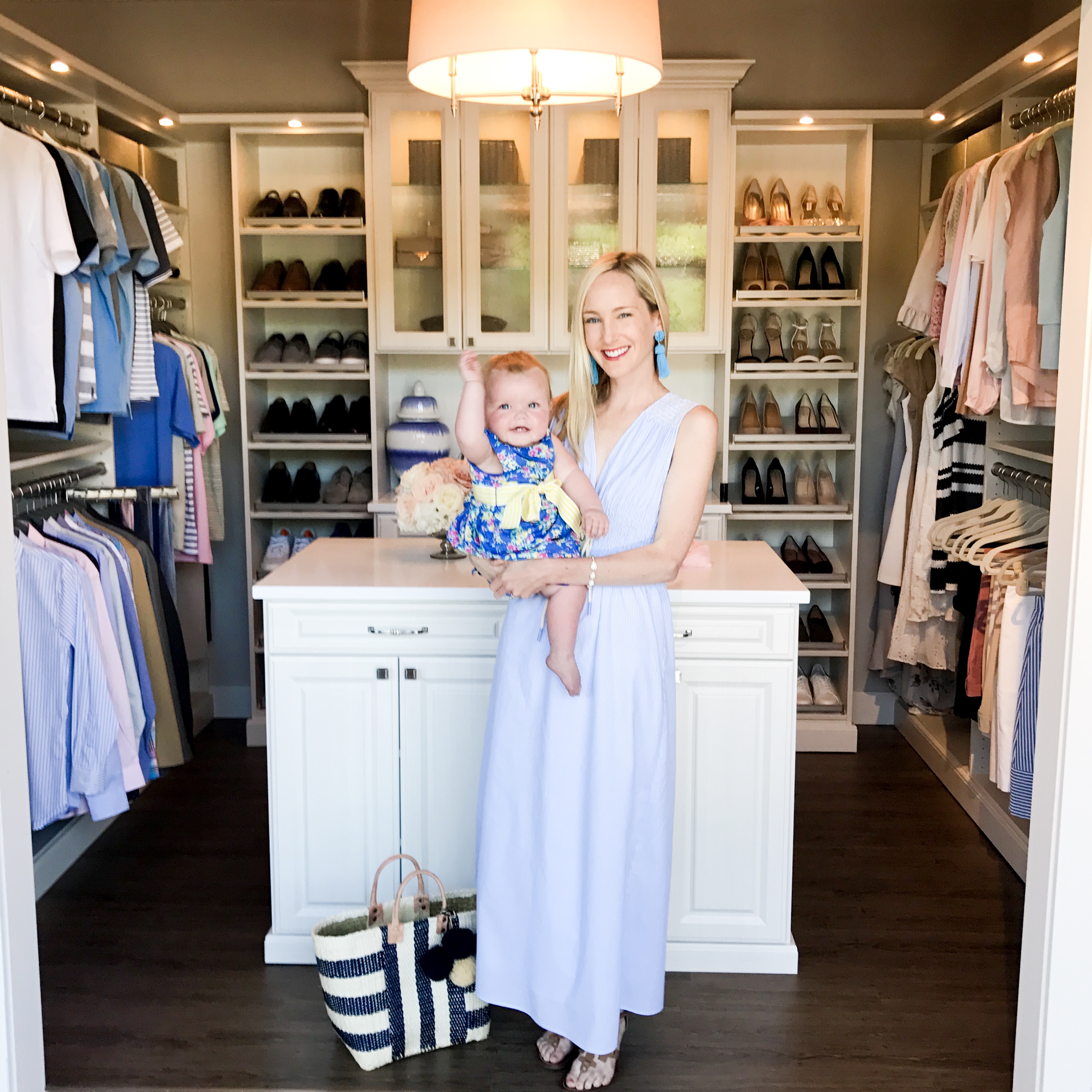 Last weekend, we went out to Inspired Closets' brand launch. I fell in love with this closet. Who needs a guest room anyway, right?!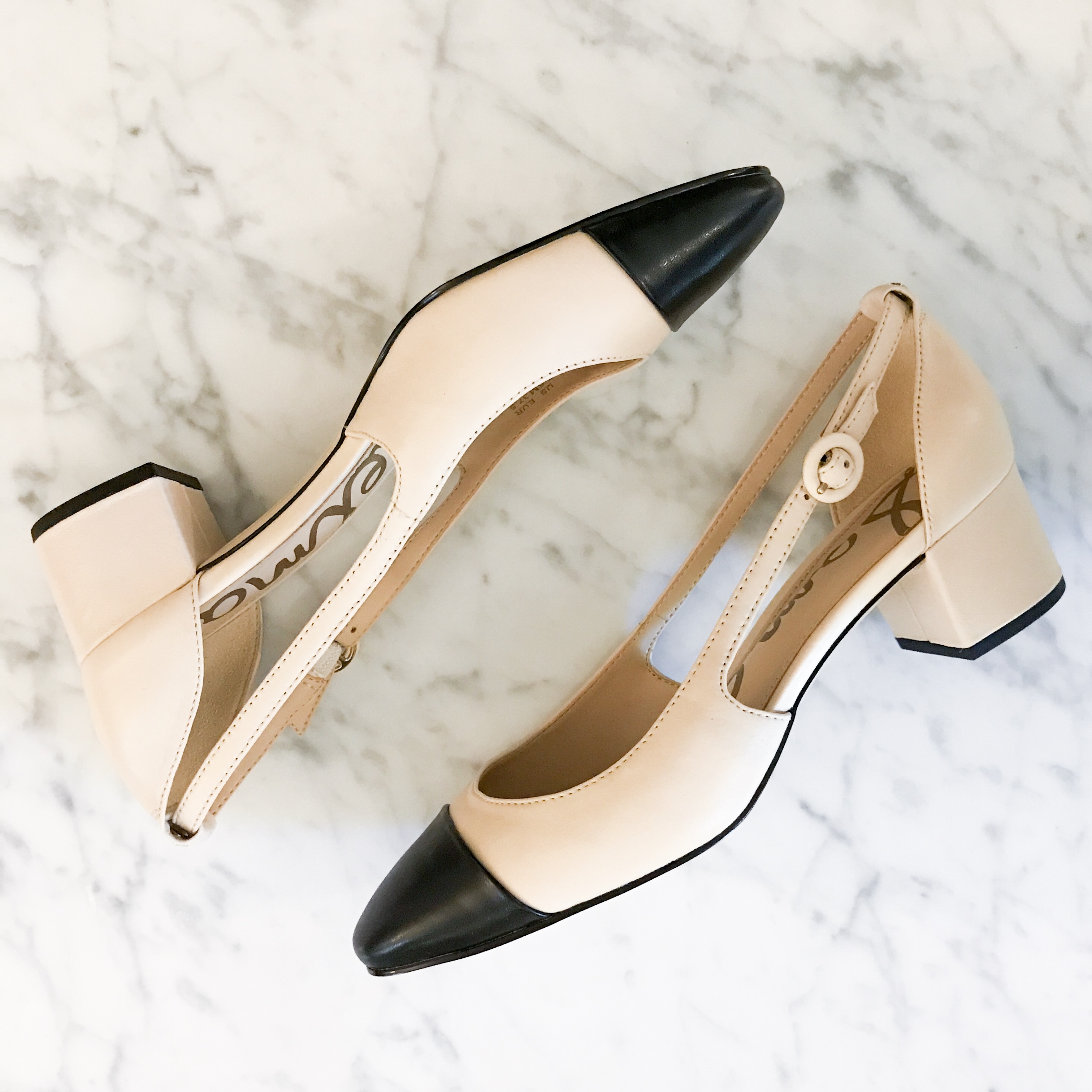 I love these Chanel look-alikes. So much more affordable, too. ;) And they ship free!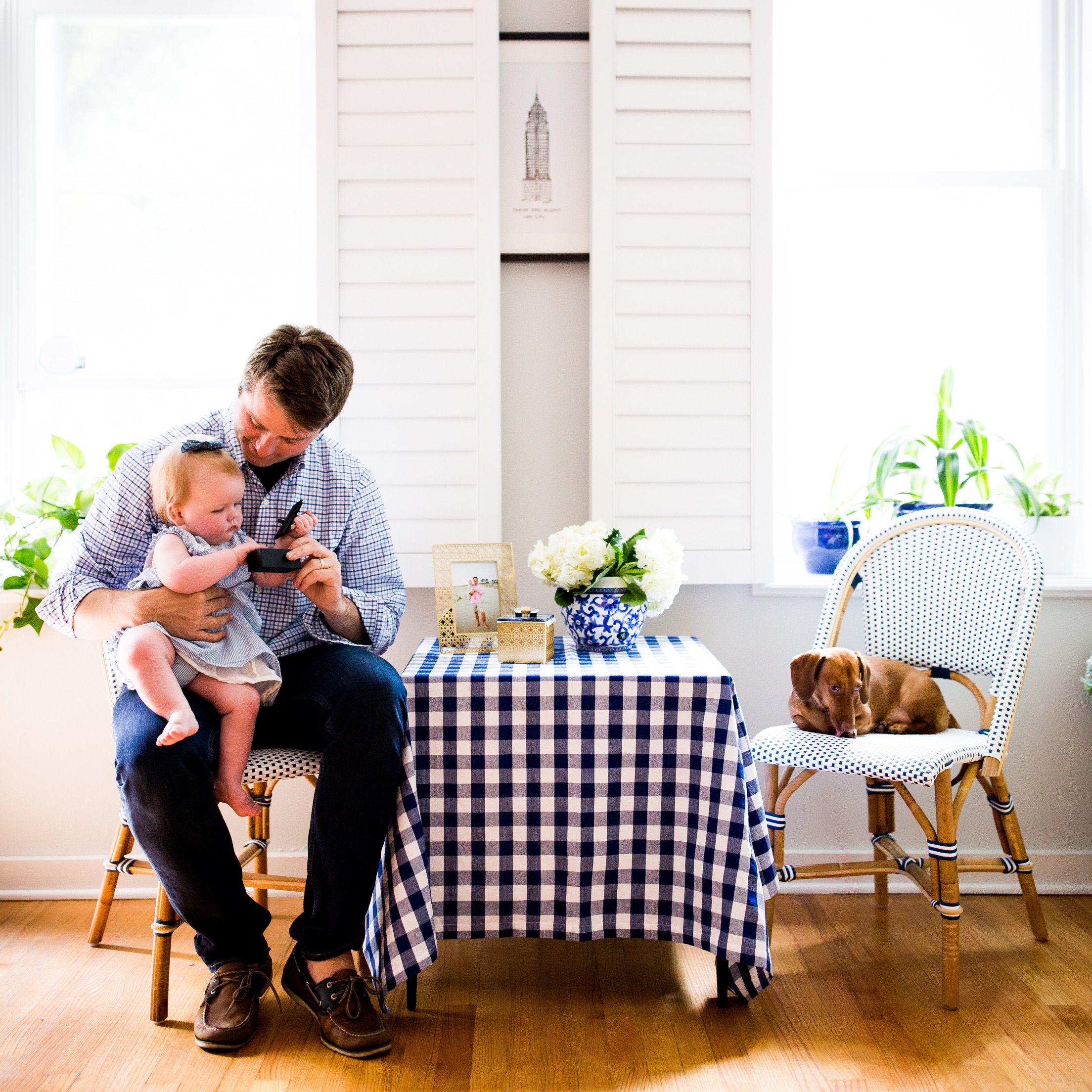 Mitch and Emma did a fun Father's Day campaign for Kendra Scott recently. I have to tell you: I'm so grateful for these collaborations, as they encourage me to take way more photos of my family than I think I would otherwise. So thank you, guys! Also, NEW CHAIRS!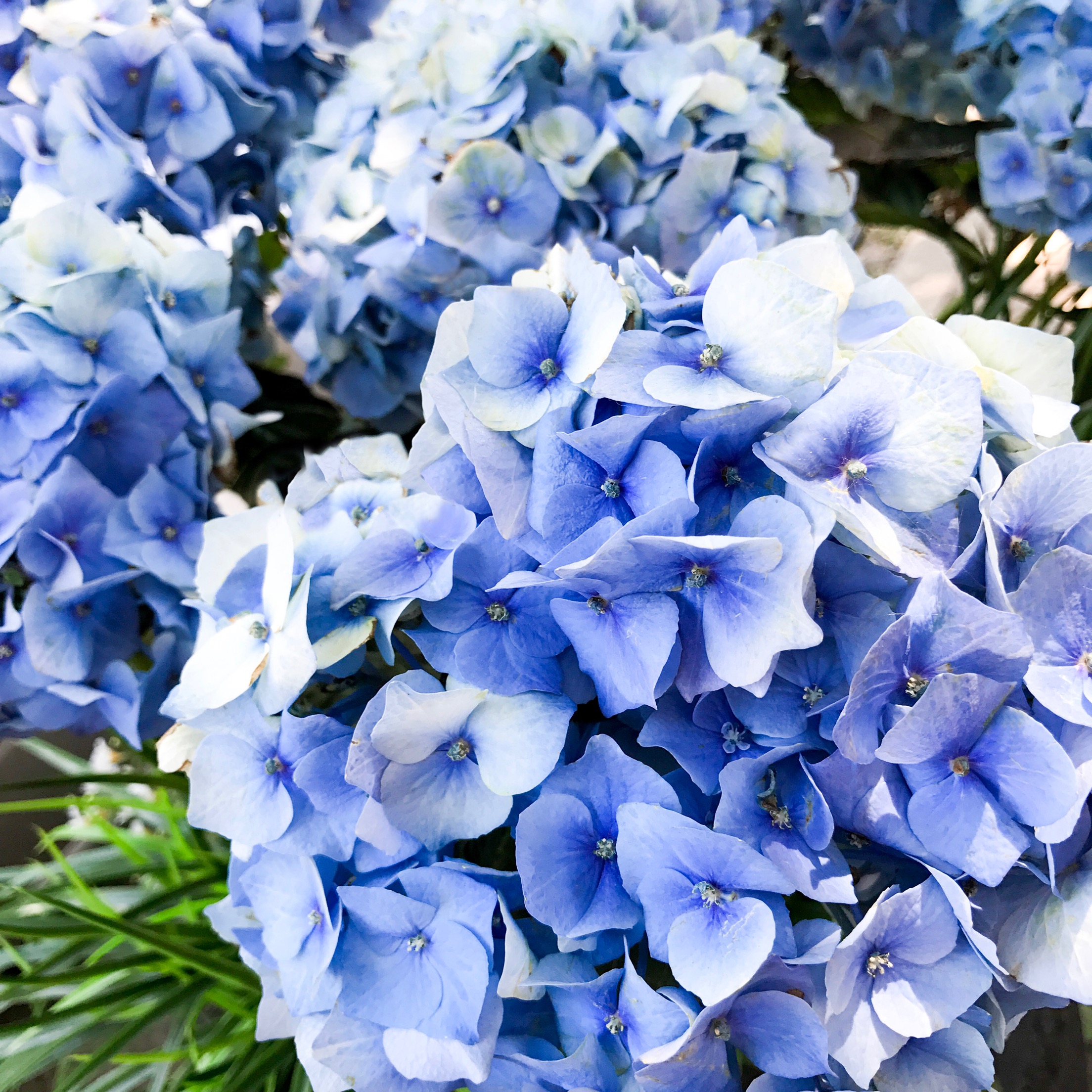 Our neighbors are getting rid of their hydrangeas, and we're considering swooping them up when they're discarded and planting them in the parkway, haha. They seem to be okay with this idea. Yassss!
It's the Noodle Fan Club!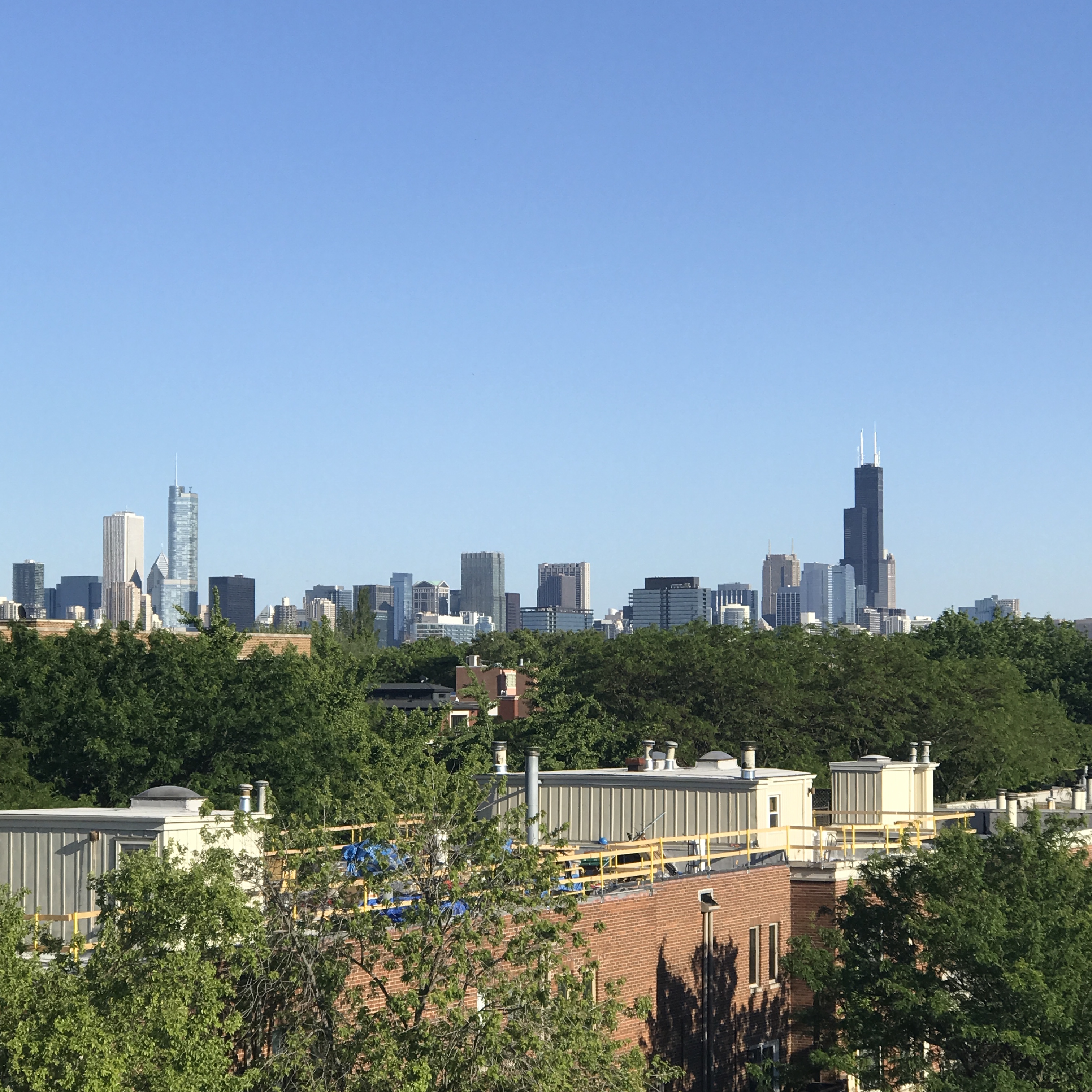 Things are pretty great at the athletic club, minus the whole daycare saga. ;)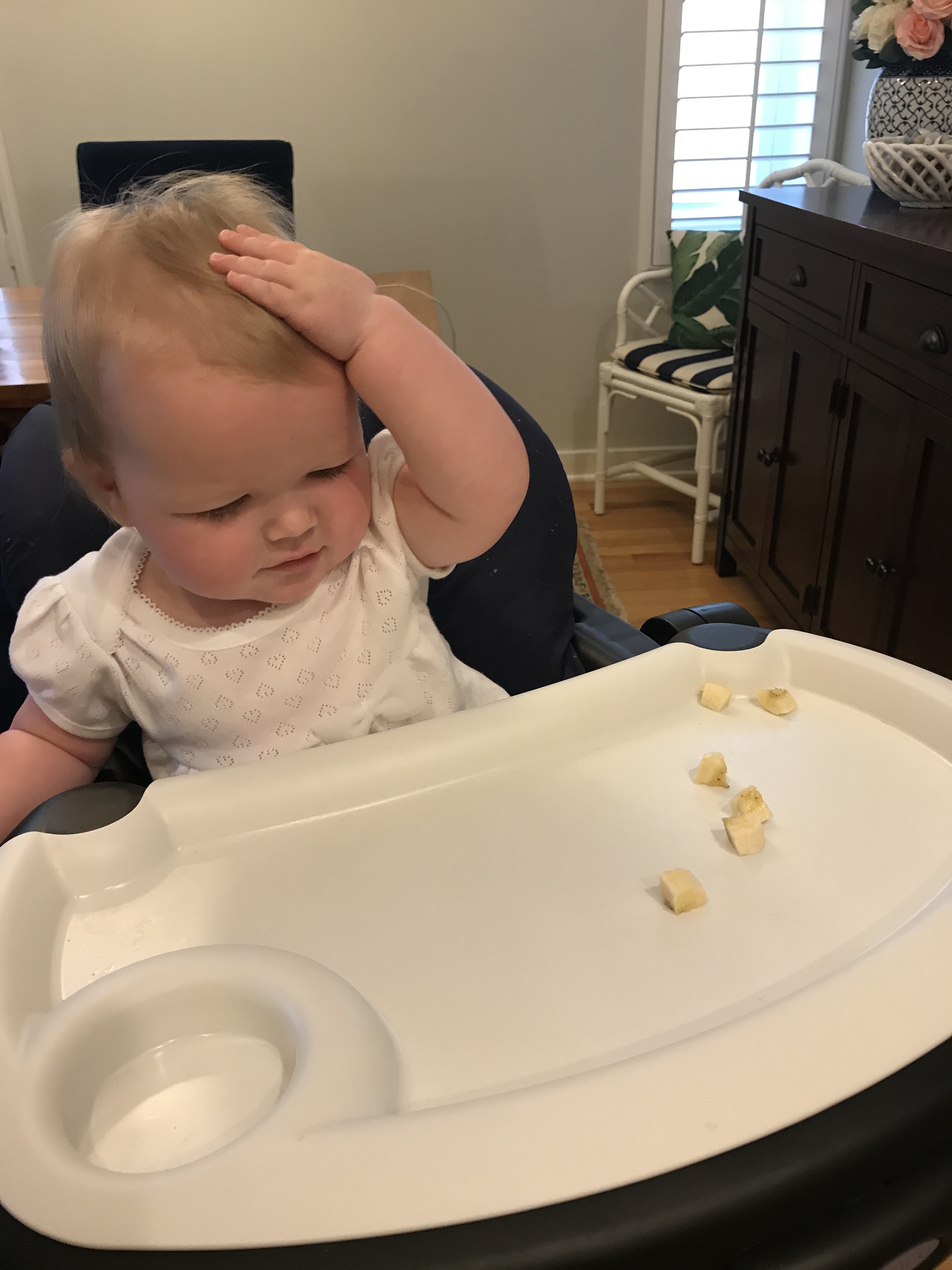 How Emma feels about bananas. This cracked me up.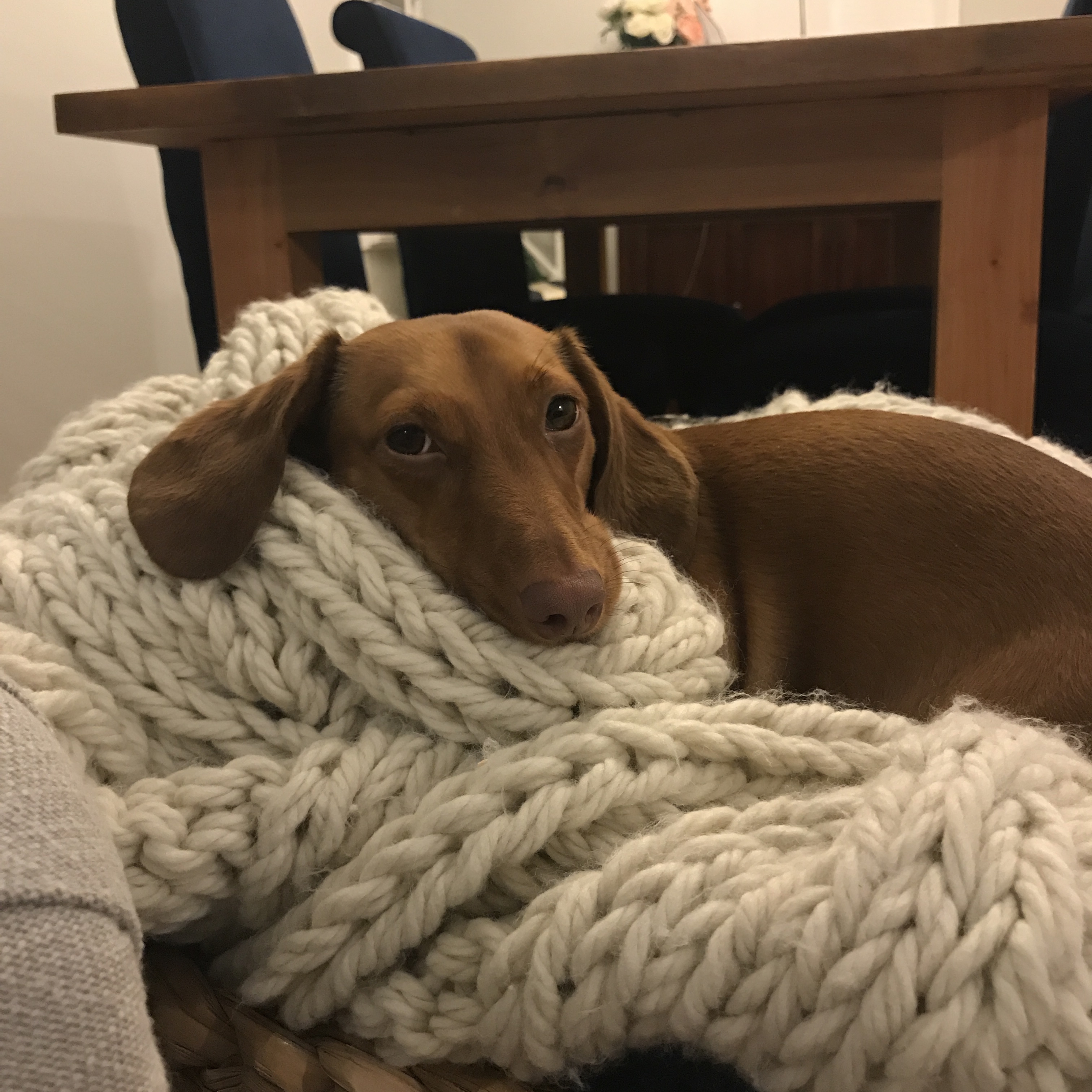 Ninety degrees and Noodle still prefers to cozy up on a cable-knit blanket.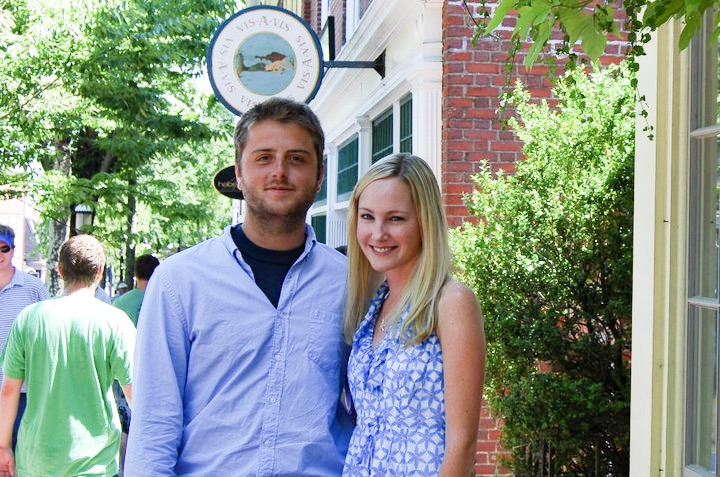 This came across my Timehop the other day. Taken in Nantucket many years ago; we look so young! (I'm wearing an old Lilly Pulitzer dress, but did you see this dress? It needs to get in my closet quickly, haha. And Lobstah Roll is back!)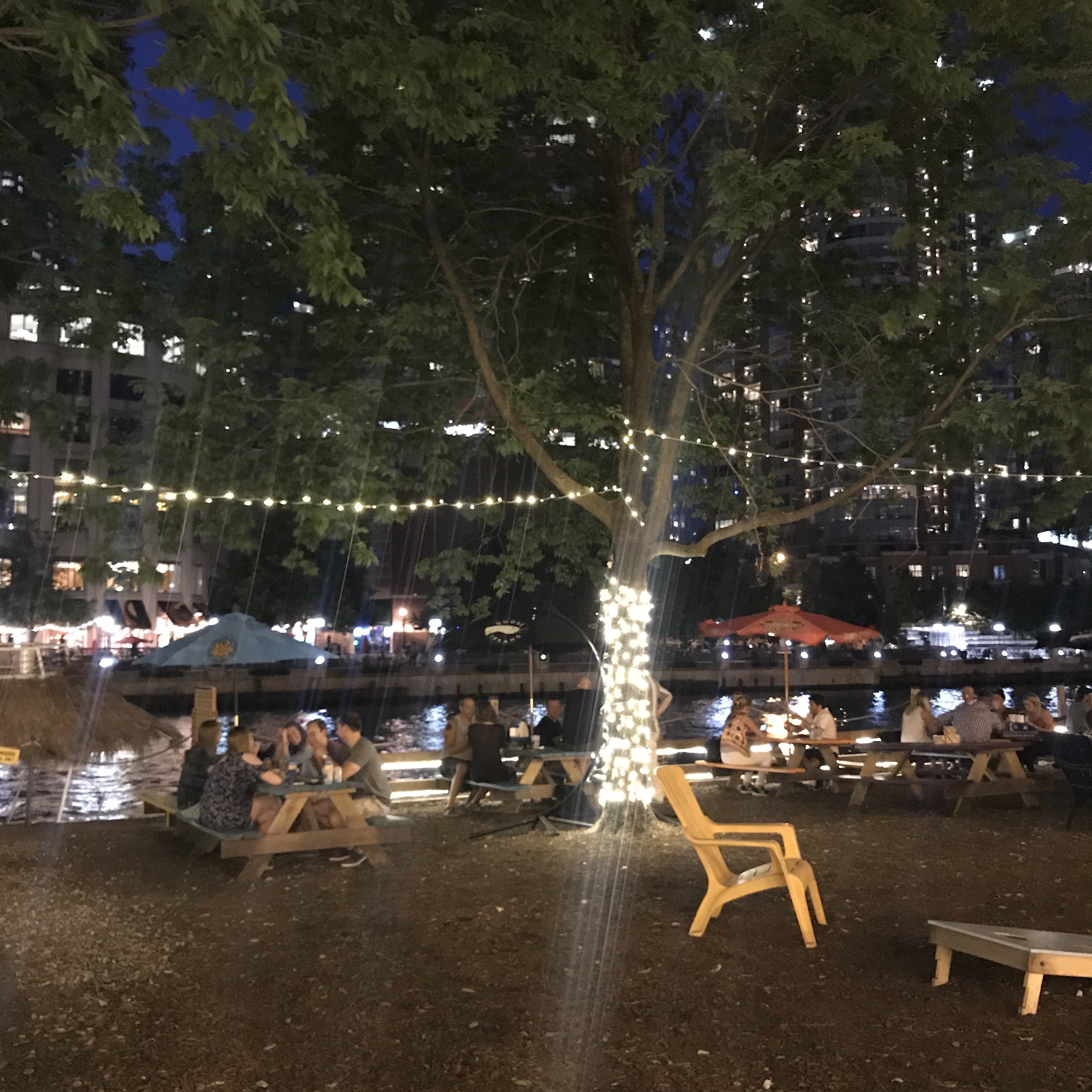 How did I not know about Chicago's Island Tiki Hut until NOW?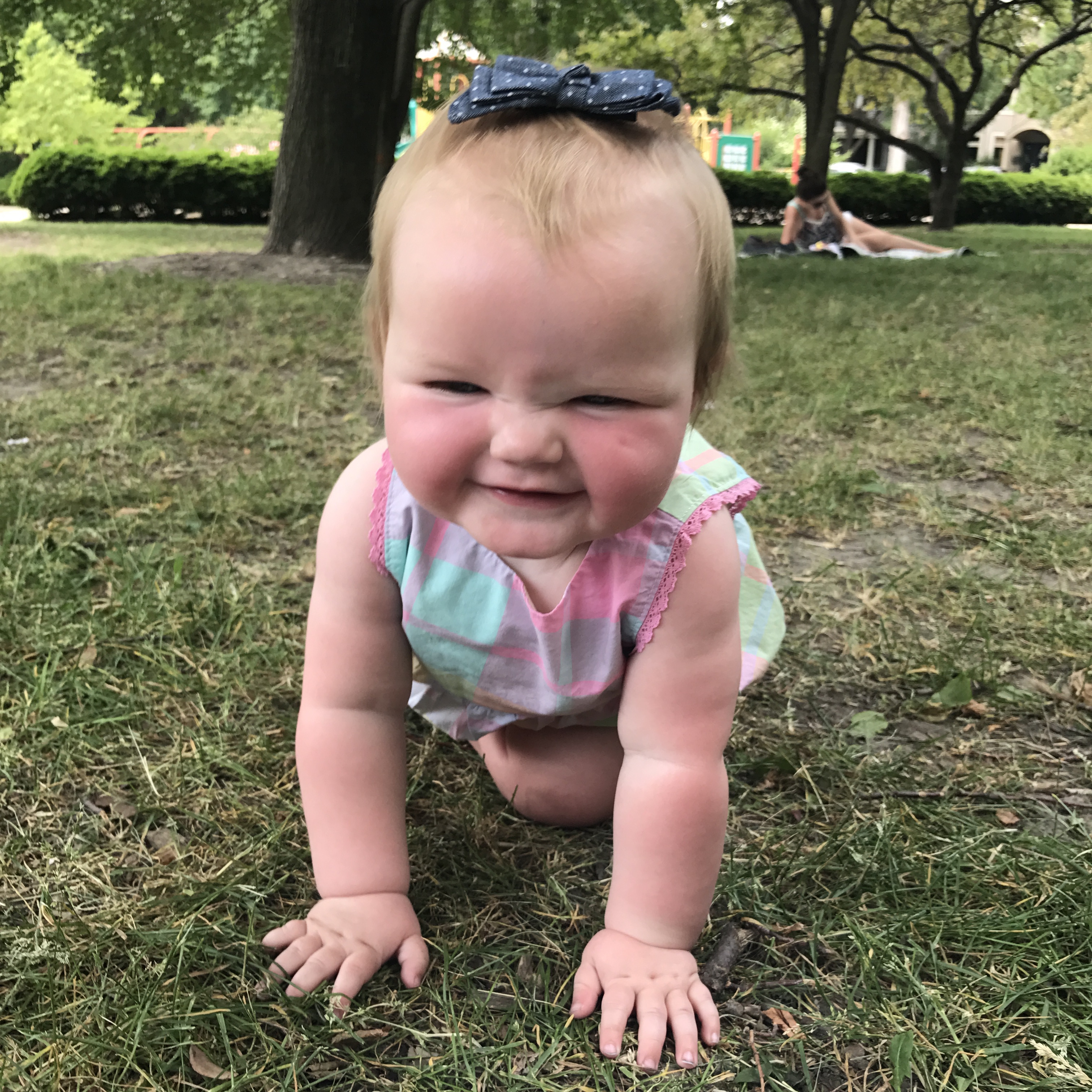 Crawlin' to the weekend.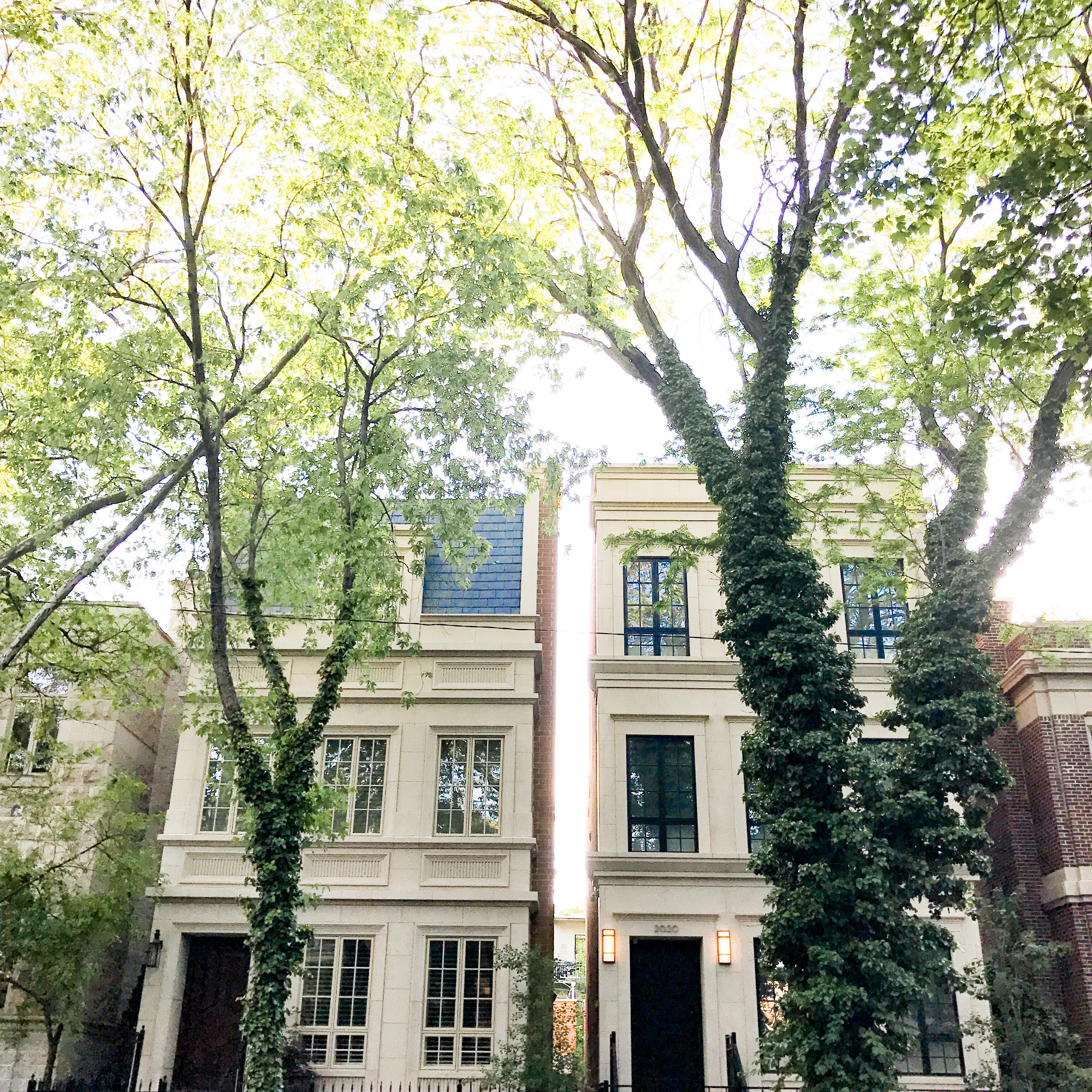 Summer walks with the fam.
A portion of this post was sponsored, but all opinions are my own. As always, thank you so much for supporting the partnerships that keep Kelly in the City up and running!