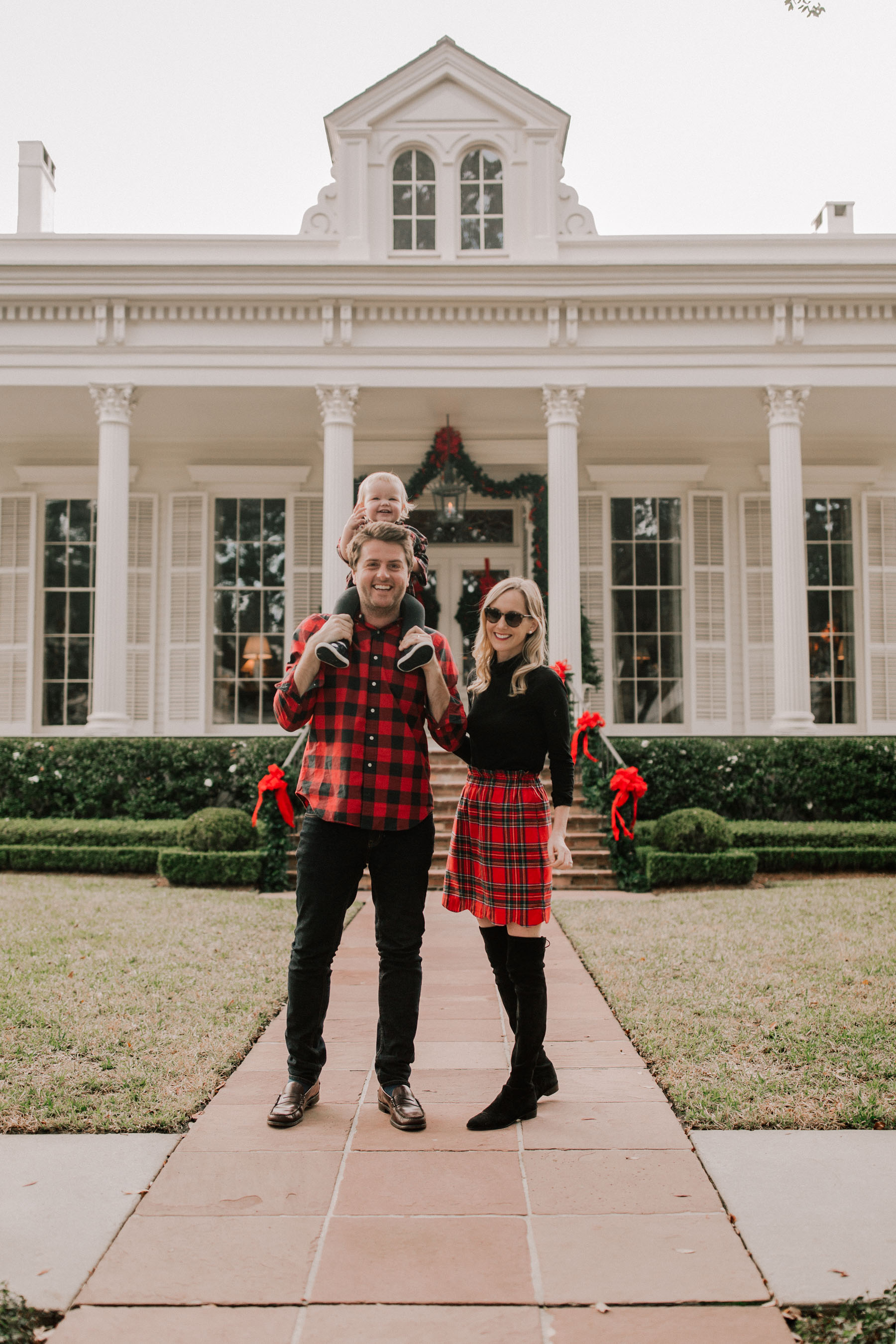 Lauren James Skirt c/o / Over-the-Knee Boots (I also have these and adore them! Much more affordable and they're waterproof!) / Turtleneck / Mitch's Shirt / Emma's Top and Mary Janes
For the longest time, I felt like the holidays were all about traditions. 🌲
They were important to me. It wasn't Christmas if we weren't in Vermont; if we didn't have the stockings my Grammie made for us when we were born; if we didn't have my mom's famous sugar cookies; if we didn't have our big Christmas dinner with English crackers and paper crowns.
This year, though, we're breaking from tradition. We saw half of our family in New York a few weeks before xmas, we were down in New Orleans with my immediate family for the past week, and we're spending today–actual Christmas–in an airport, traveling to see Mitch's Family back in Illinois. ✈️
Pretty untraditional. 😉
But you know what? This year has taught me that while traditions are fun and often meaningful and sentimental, they aren't what Christmas is about. Christmas is about love. It's about family and friends. It's about togetherness—whether in person or via FaceTime.
So here's to love, family, friends, and togetherness; to embracing the unexpected and realizing what's truly important.
And from our family to yours, merry Christmas!
❤️ Mitch, Kelly and Emma
Shop the post:
Lauren James Skirt c/o / Over-the-Knee Boots (I also have these and adore them! Much more affordable and they're waterproof!) / Turtleneck / Mitch's Shirt / Emma's Top and Mary Janes