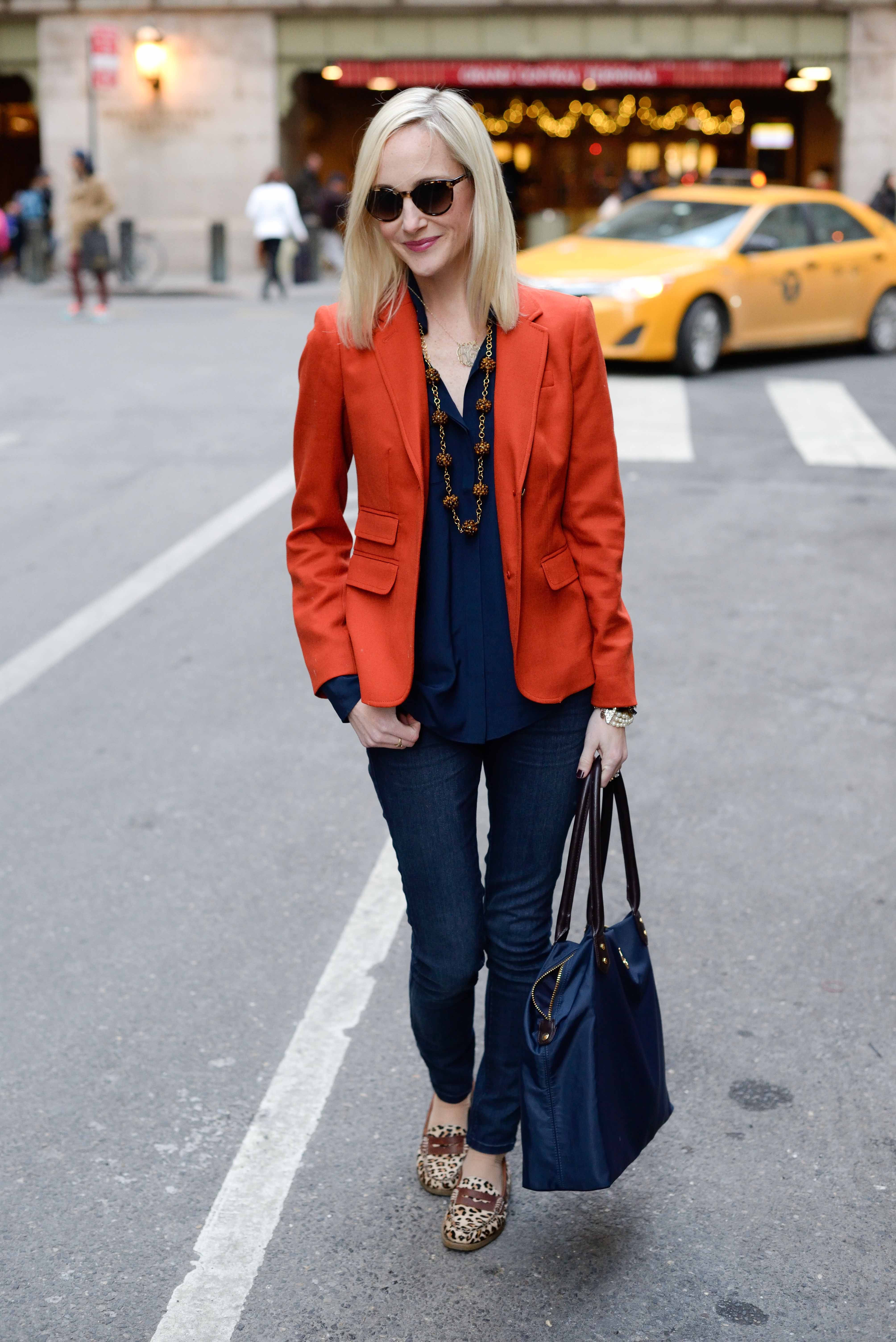 Still postponing our little chat about college, as I–yet again–got home at an ungodly hour tonight. (Seriously. What the heck is wrong with me?! I blame the Christmas season. There are just so many fun activities, and not enough time. ;))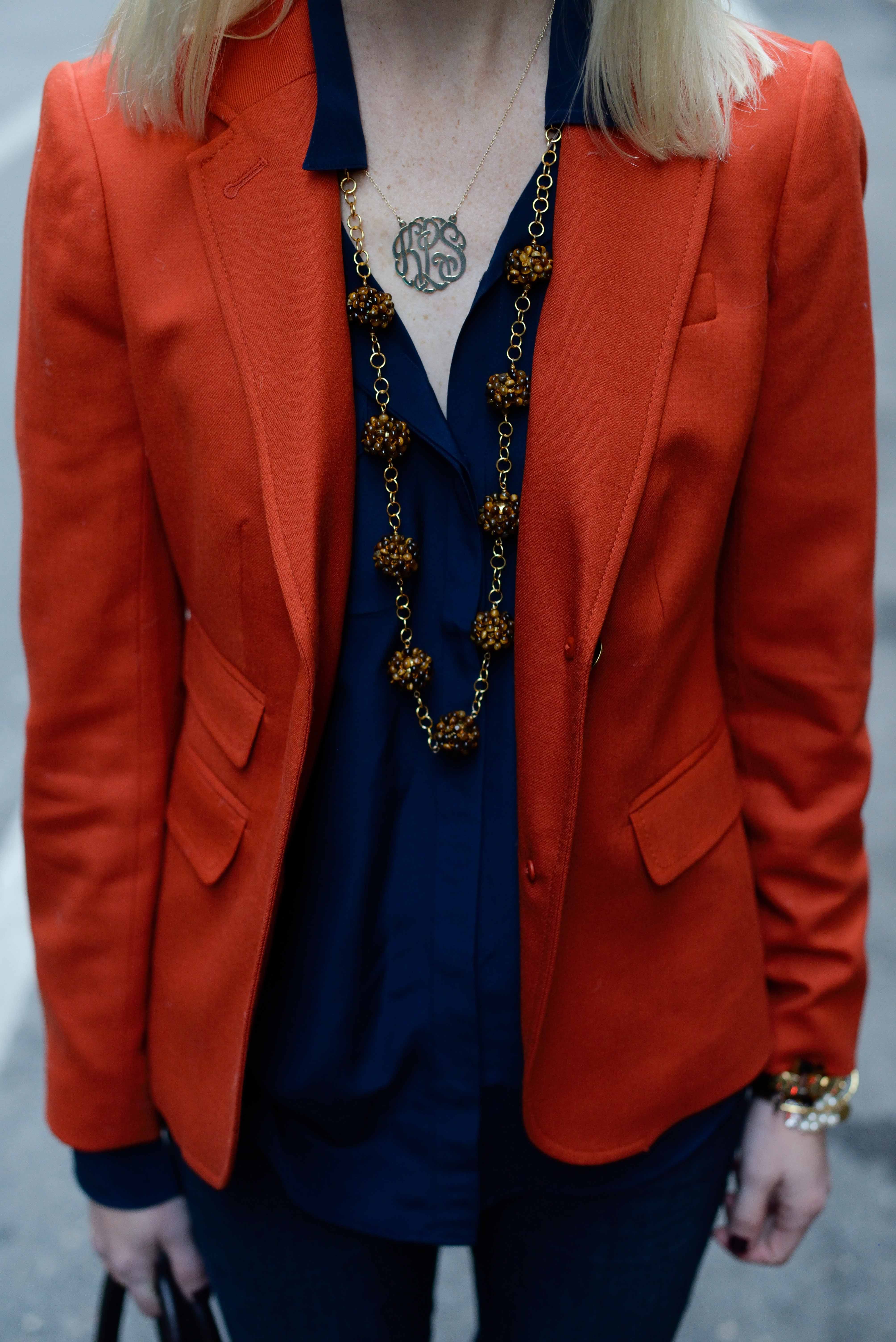 After work today, I headed downtown to meet up with friends for happy hour, and on my way bumped into Caitlin of the Picket Fence Projects! Such a nice surprise. It's crazy–New York is a massive city, yet I constantly find myself running into friends. I don't really understand how it happens so frequently, but I love it. It's comforting, and it makes me feel like somehow, we're all connected. Even just the concept that so many people attribute meaning to certain landmarks or locations in the city–or that we're all so familiar with the same places–makes me feel like I'm not alone out there on the busy streets. Isn't that something special? That while we might not know each other at all, we share so much in common? Anyway, it was fabulous seeing Caitlin. I can't wait to meet up with her after the New Year!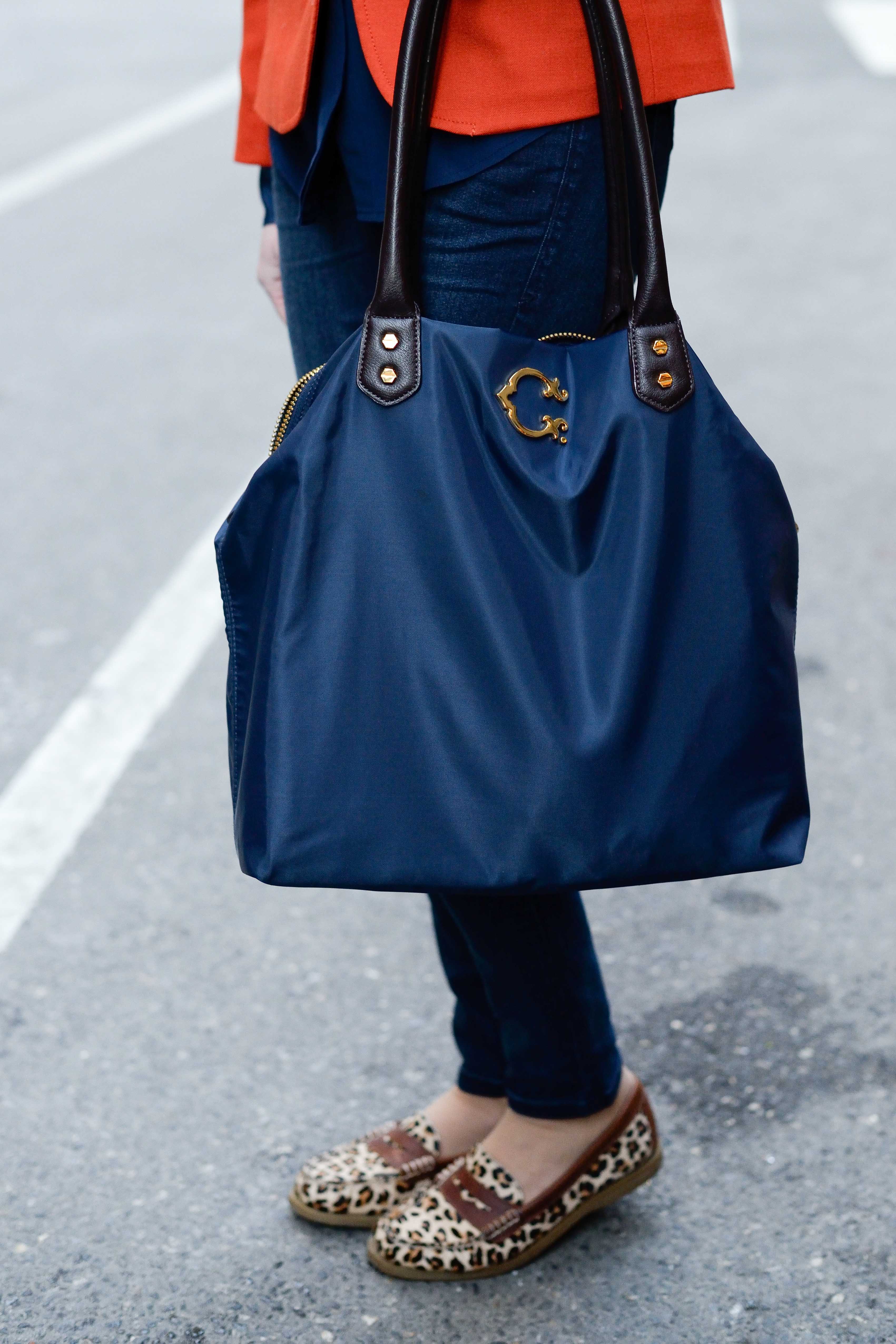 Jeans: Kensie (c/o) / Necklaces: Lisi Lerch (c/o) and Paradise (in NJ), almost identical here / Blazer: J.Crew* / Top: C.Wonder (Sold out), similar here / Loafers: Sperry (Old), find them here / Bracelets: Julie Vos via Tuckernuck (c/o); C.Wonder (Sold out), similar here; and J.Crew* / Watch: Michael Kors / Earrings: J.Crew*, less expensive version here / Sunnies: Kate Spade
*Take 30 percent off with code "GIFTNOW"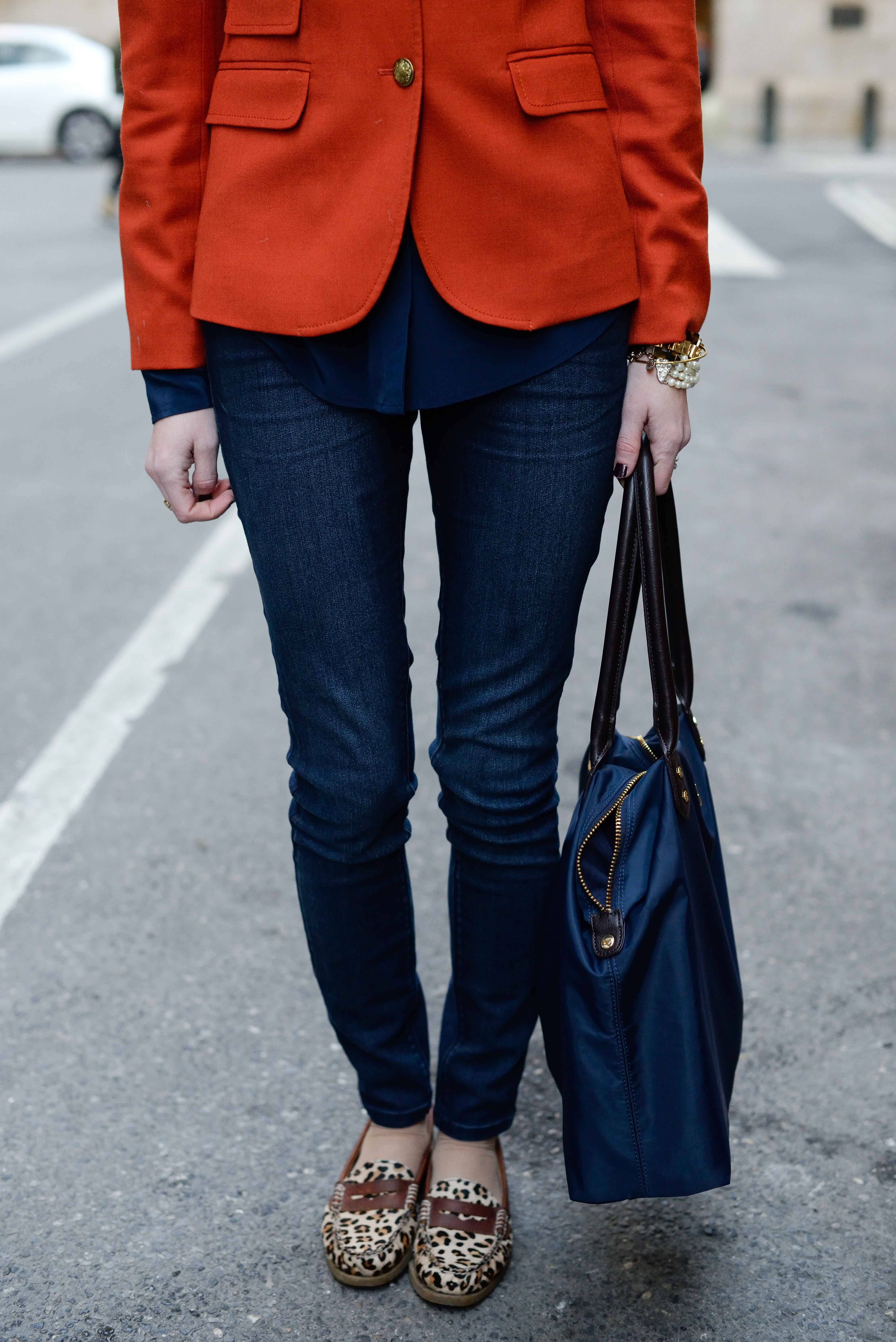 After happy hour, I ran up to the Upper East Side to visit my aunt and cousins. It was really wonderful seeing Sammy, Paige, and Jaclyn (Sammy's BFF), all recently home from college. (Can't wait until this weekend, girls! WOO! Christmas in Vermont!) Later, Annie (Maid of Honor/cousin), our friend Chelsea of Chloe + Isabel, and I grabbed dinner at The Smith. (Which, by the way, if you're ever in NYC, I highly recommend. ;)) I loved talking life, love and careers with these girls, and I loved hearing about their plans for the upcoming year. Can you guys believe that it's almost 2014?! I think it only hit me today…
And with that, I'm out like a belly button. On tomorrow's agenda? QT with the hubby!