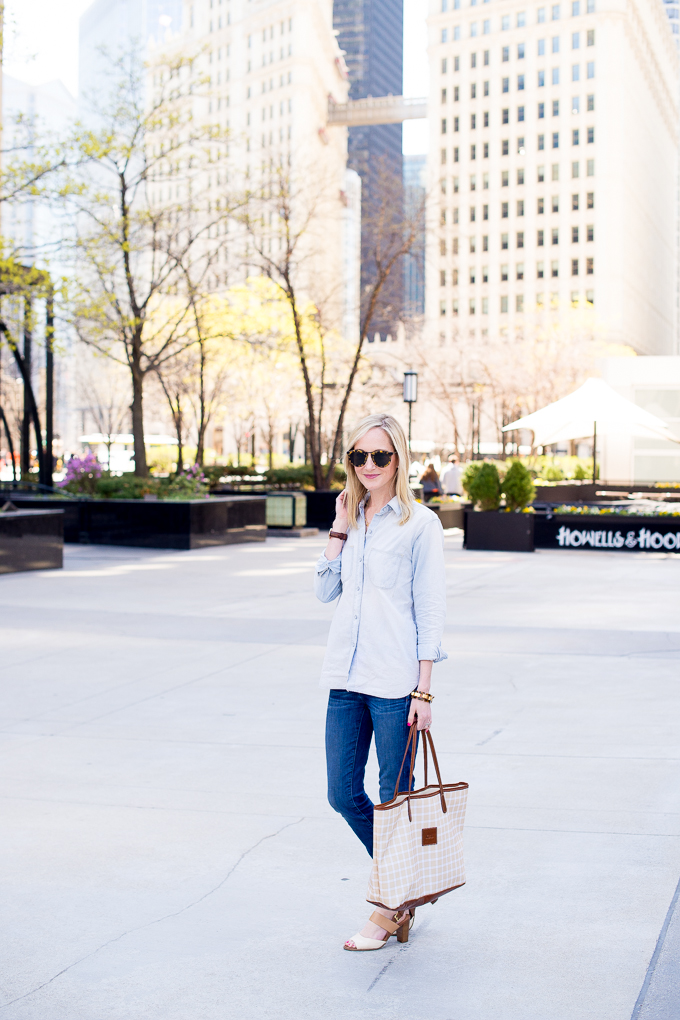 c/o Karen Walker Sunglasses (And check out Endless Eyewear! So awesome.) / Madewell Chambray Top (Old, newer version here) / J.Crew Jeans and Earrings / c/o Barrington Gifts Tote / c/o Naturalizer Sandals (Also available at Nordstrom) / C.Wonder Bangle (Old, but love this Moon and Lola tortoise cuff!) / c/o Daniel Wellington Watch / c/o Emma McKinstry "Save the Date" Necklace
Mitch and I have had an incredibly stressful and busy week–which I'll get into later–and I kind of can't believe that today isn't Friday. I mean, if I want to shower and get dressed today, I'm either going to have to wear my super uncomfortable underwear (sorry–TMI) or somehow manage to do a load of laundry, haha. That's how behind on life we are.
Normally, when I get overwhelmed or have a lot going on, I keep plugging away until I break down. I'm known for pulling college-style all-nighters and skipping meals, and it never ends well. Poor Mitch. So many mini meltdowns, and not enough french fries and ice cream to solve my problems.
This time, though, I'm letting some stuff slide for the sake of my sanity. My blog, freelance work, email account, apartment, and social life have taken the back burner. And I'm trying to find the humor in the situation. When it seems that everything that could possibly goes wrong does go wrong, I laugh. And when I'm running around like a chicken with its head cut off, I stop and remind myself to chill. Take the situation one step at a time. The world won't explode if there are little delays.
Ah, sorry. I hate it when bloggers are vague. More on this soon, but can't everyone relate to these feelings in some way? When a bunch of big things happen at once, and you have to somehow handle them all, and also work and maintain your status as a human being and remember to breathe? Even the best multi-taskers fall down sometimes, right? (That was a weird Howie Day reference, by the way. #throwback)
ANYWAY. My apologies for rambling. And I don't mean to raise concern. (Things are truly good on the Larkin front!) I guess what I'm trying to say is that I'm really, really excited about happy hour on Friday, haha. I'm excited for 80-degree temps, a cold glass of Chardonnay, and relaxing with Mitch.
Week from Hell, I'm totally going to conquer you. ;)
Also–Ridiculously Comfortable and Casual Outfit, I love you. And giant Karen Walker Sunnies from Ditto? Way to hide those dark circles.
Onward!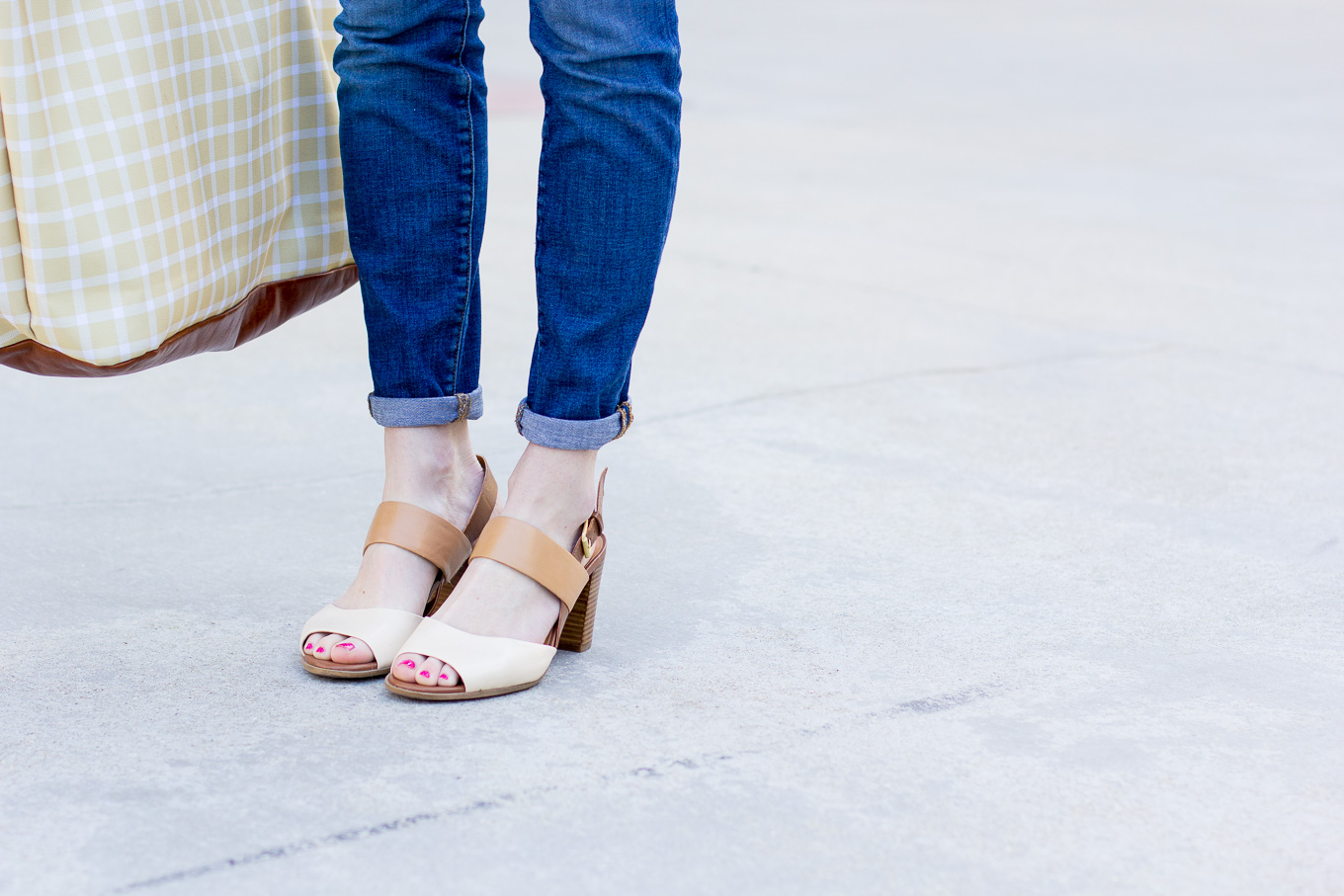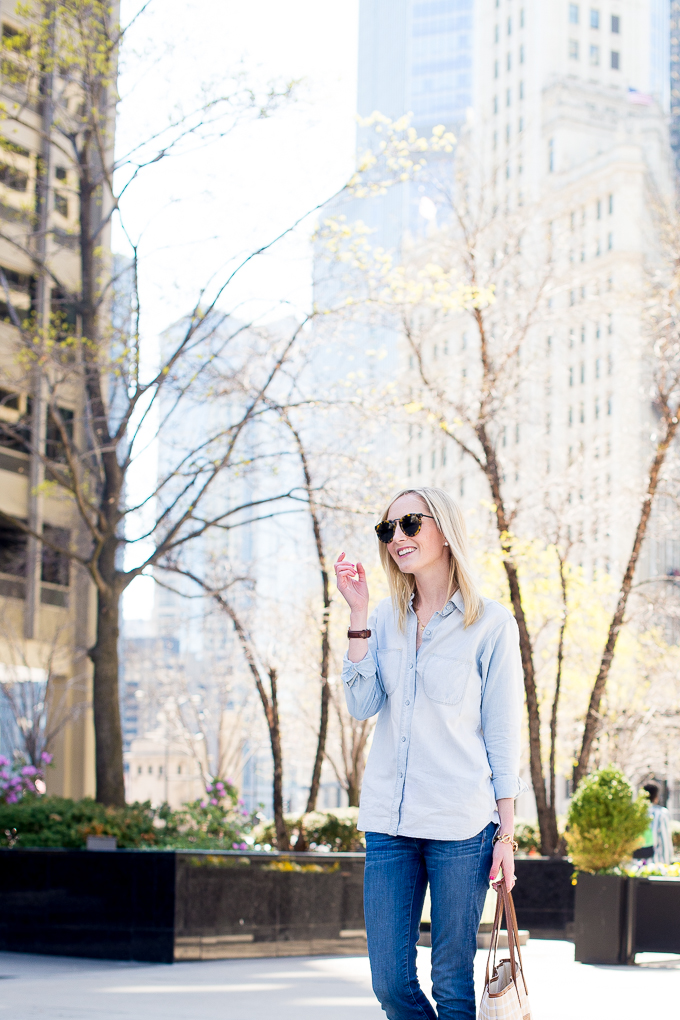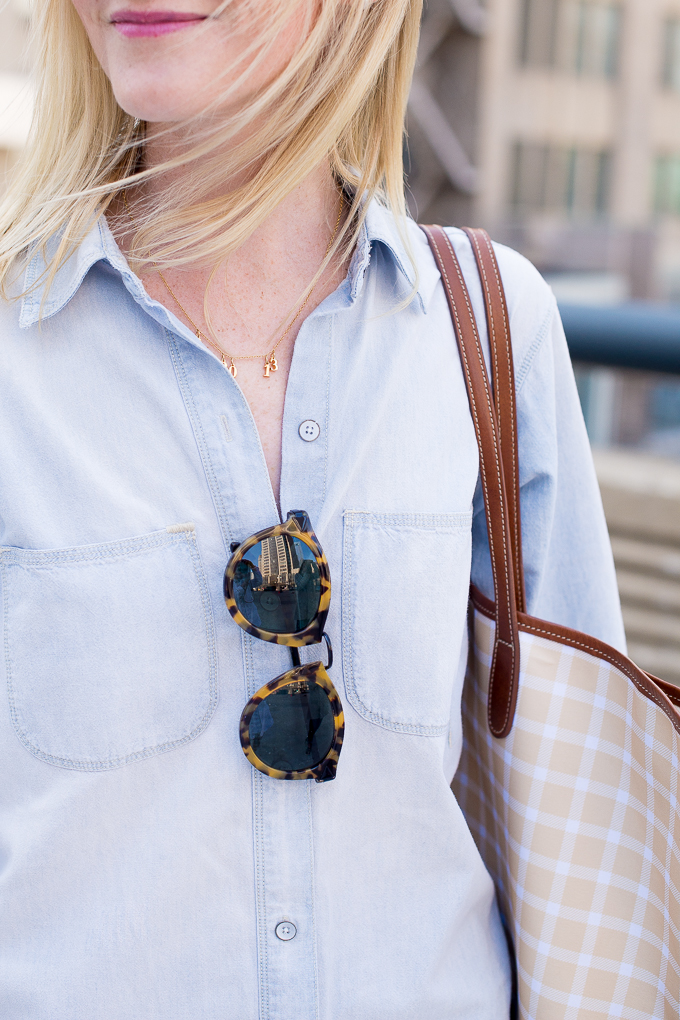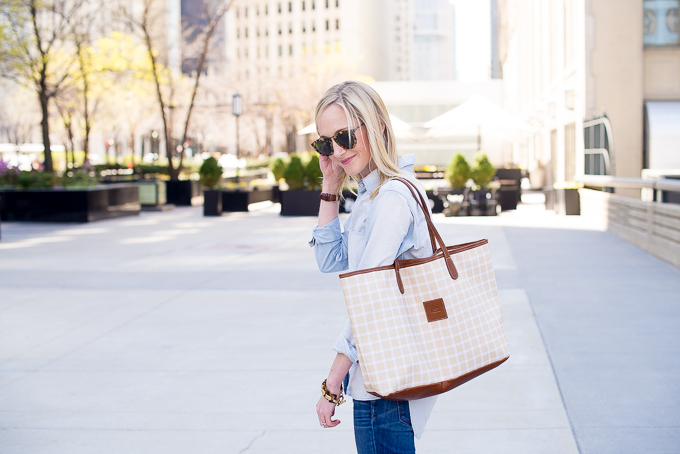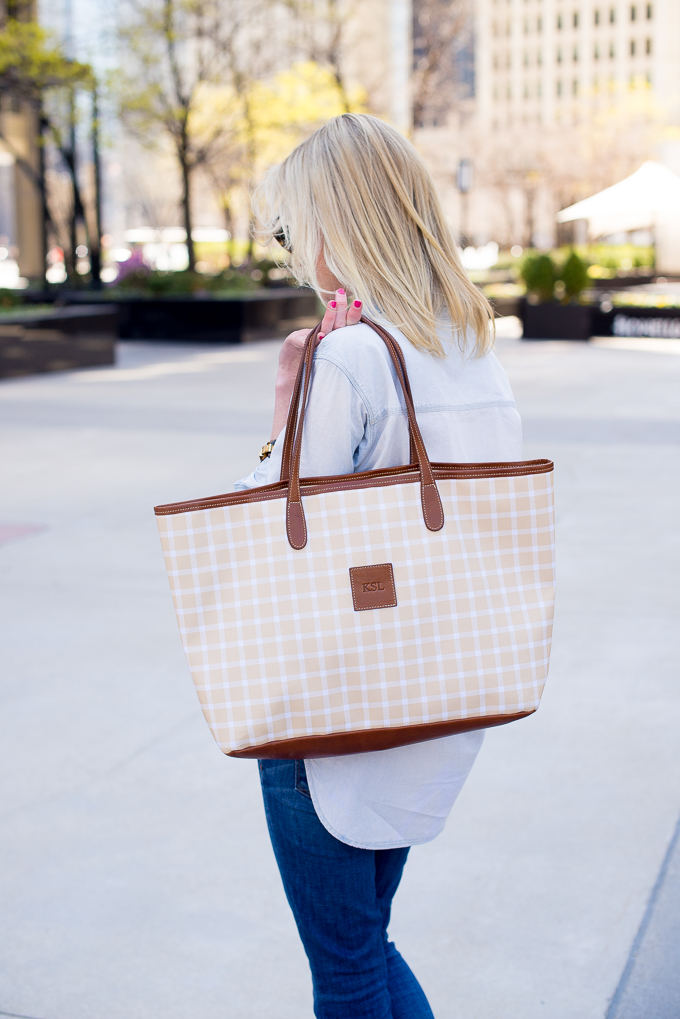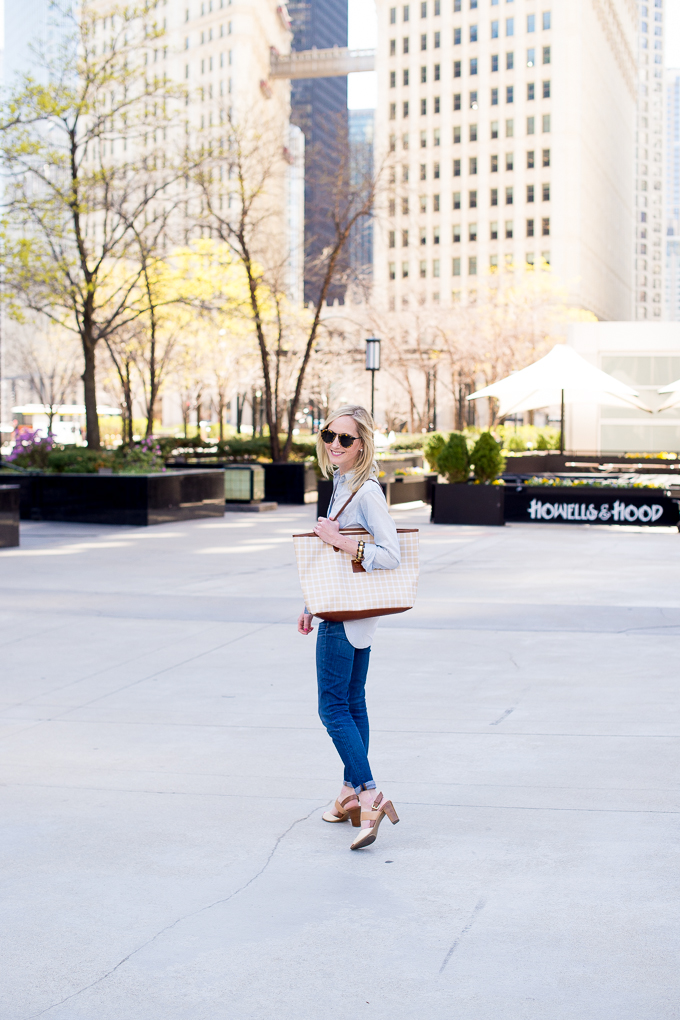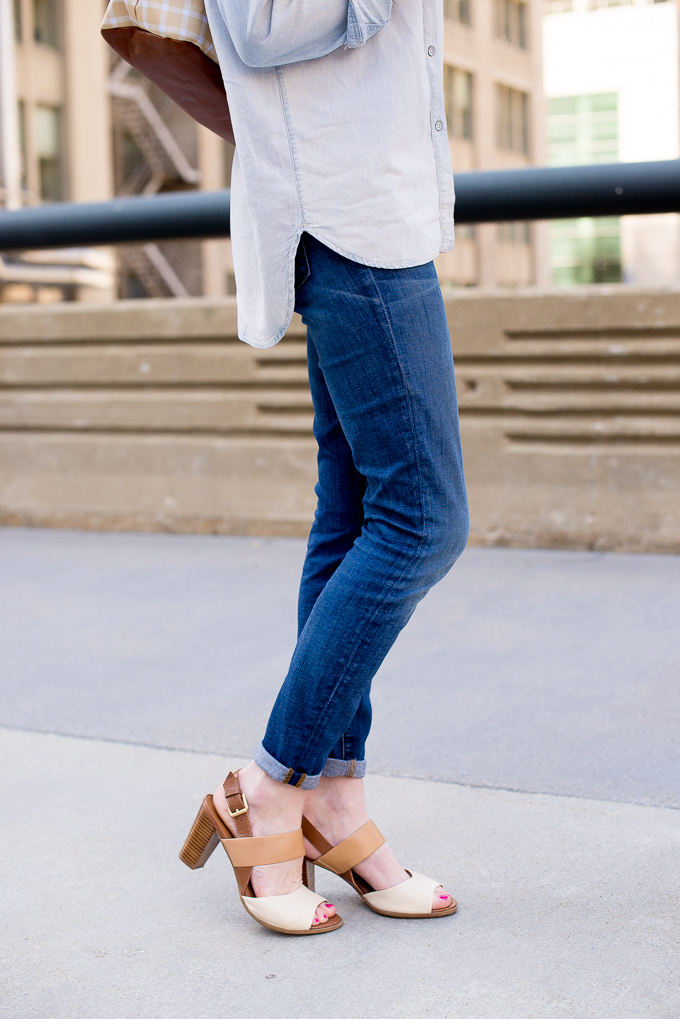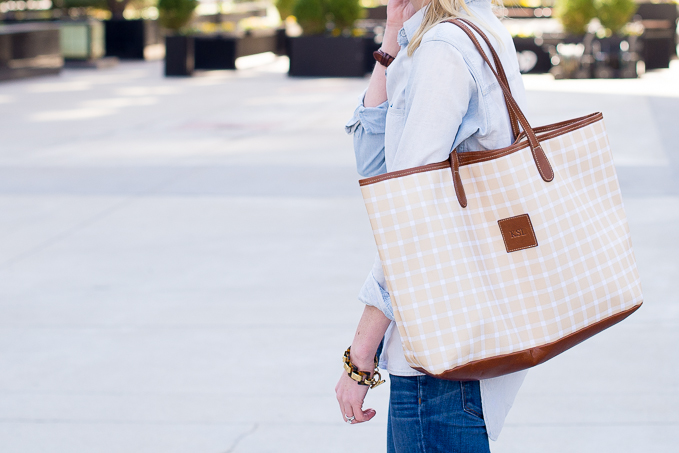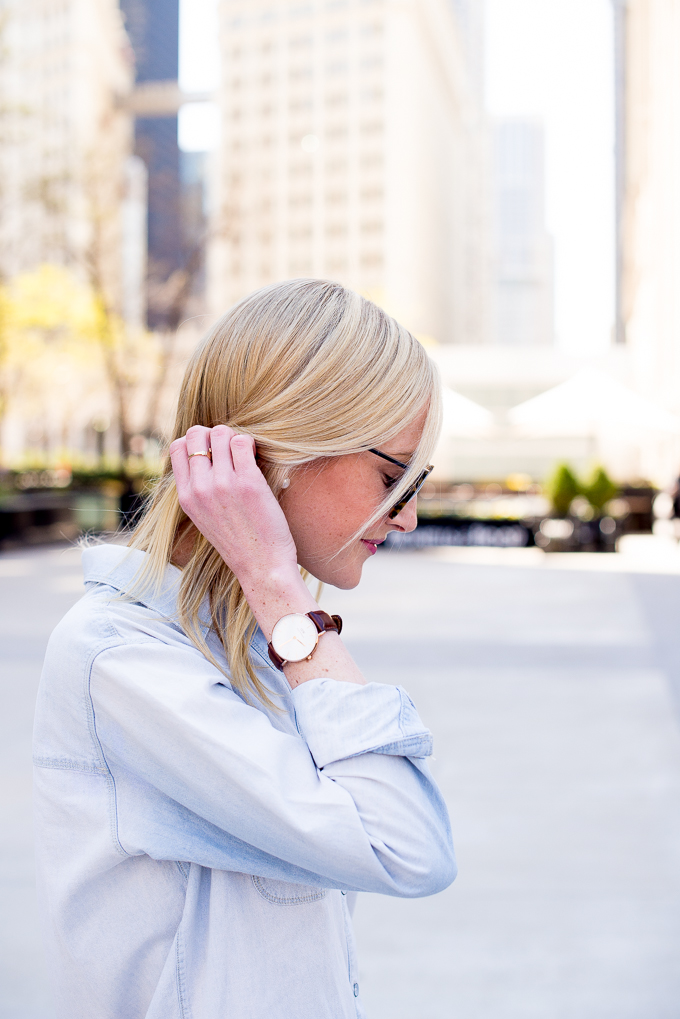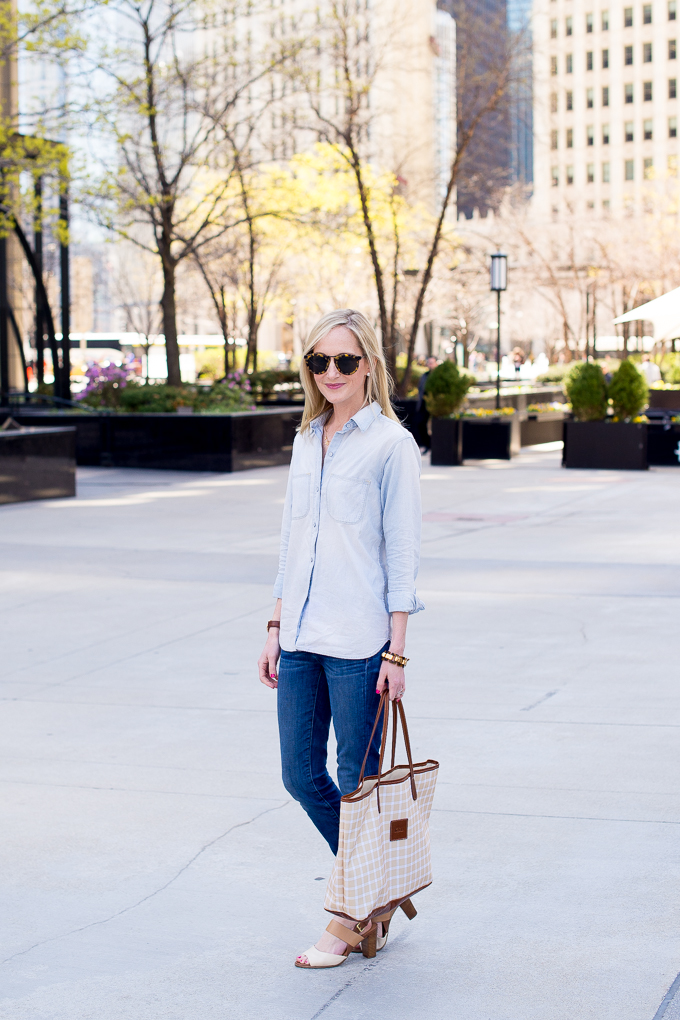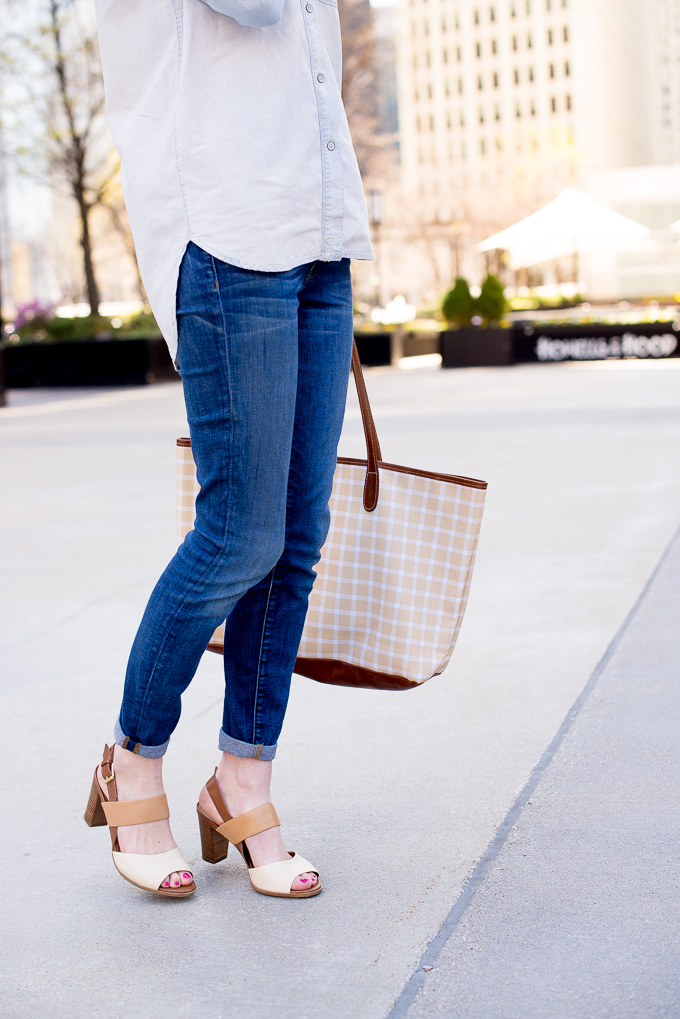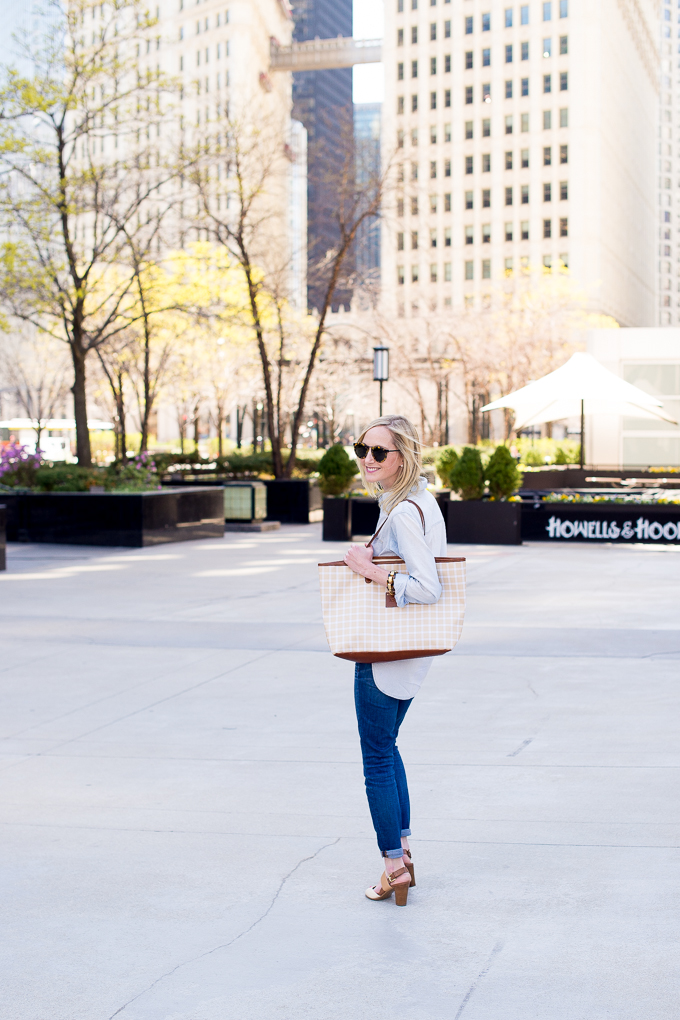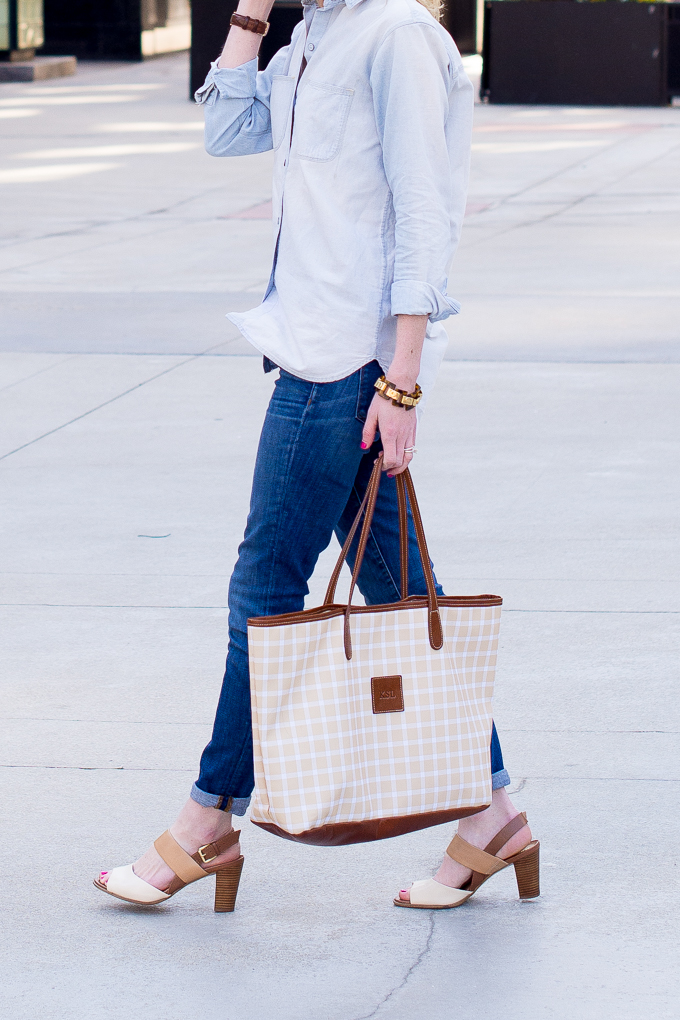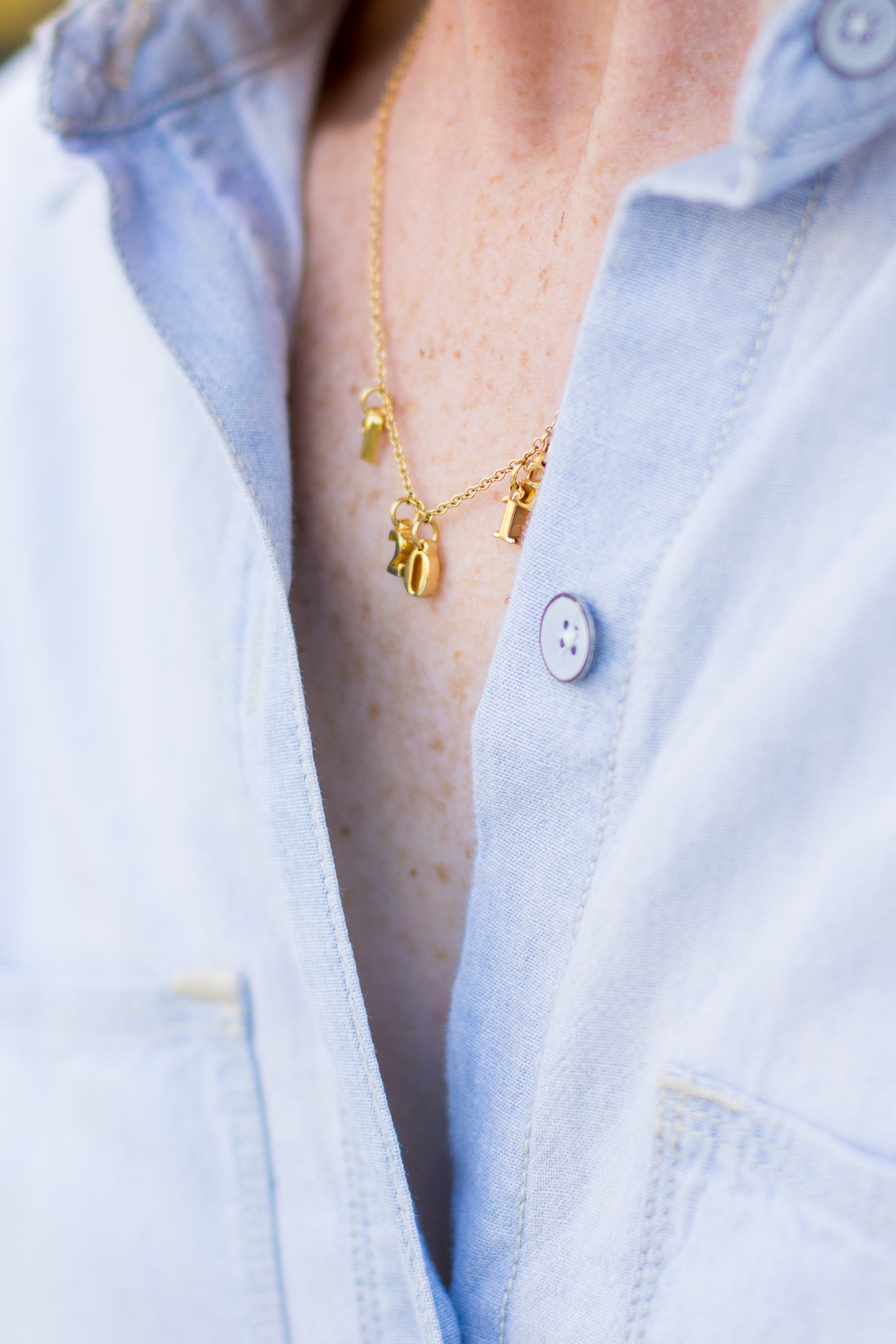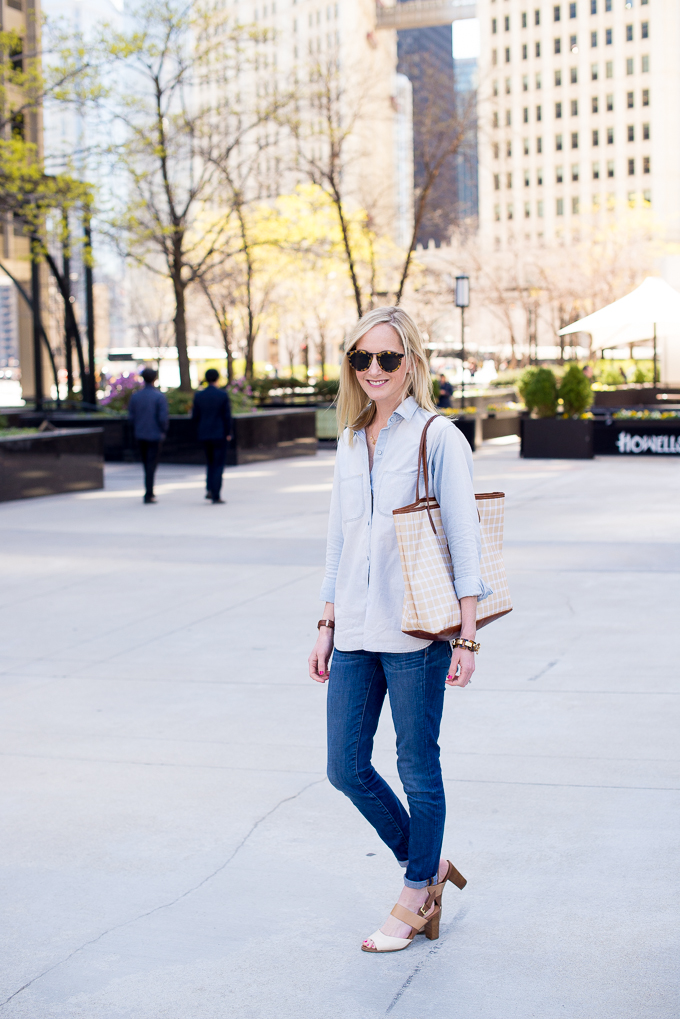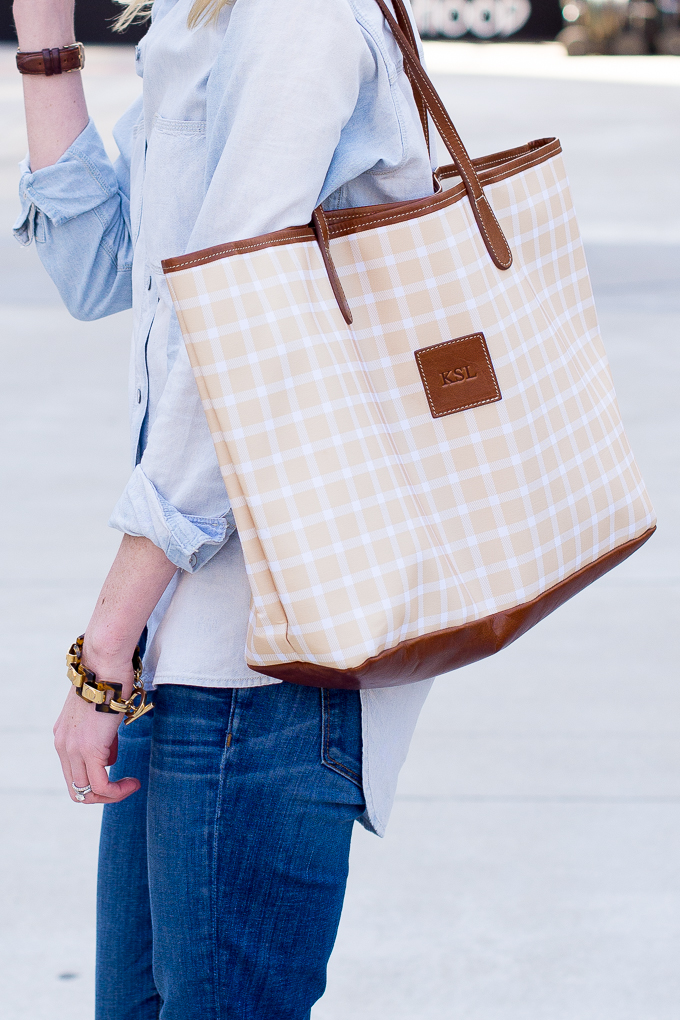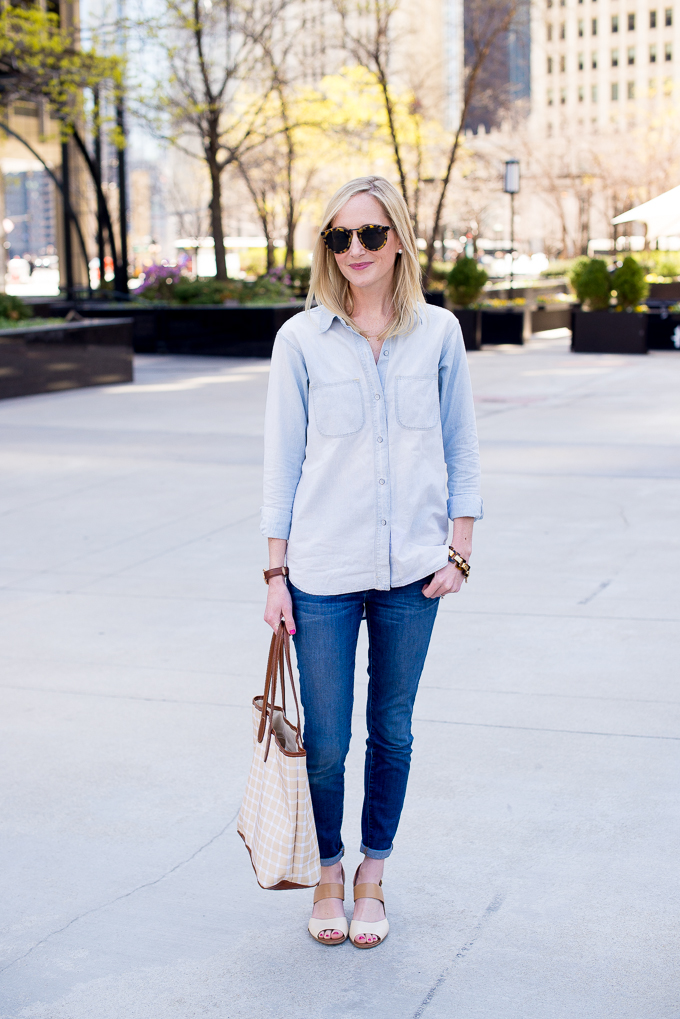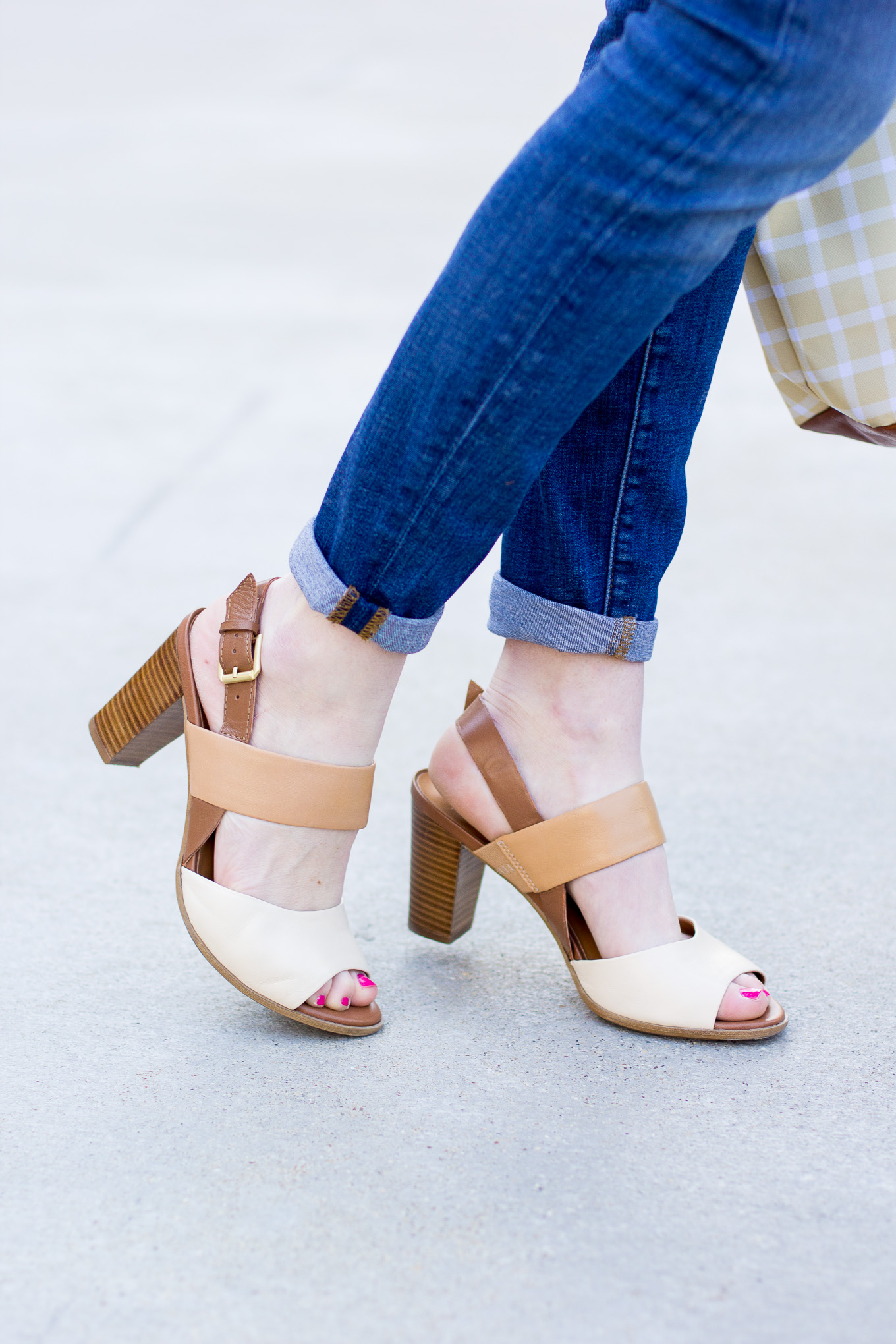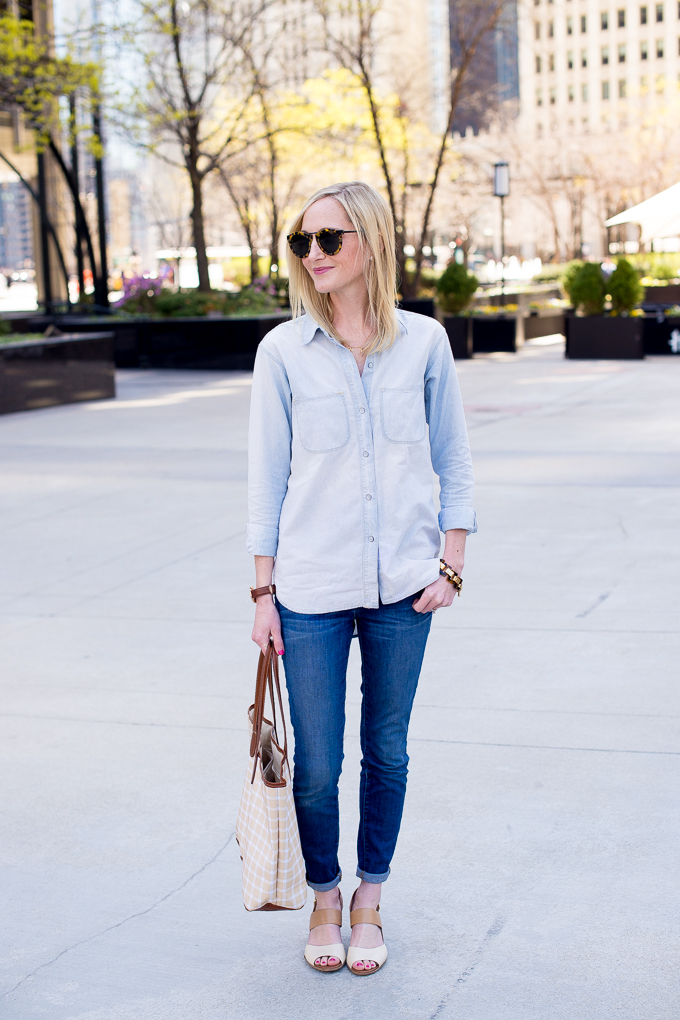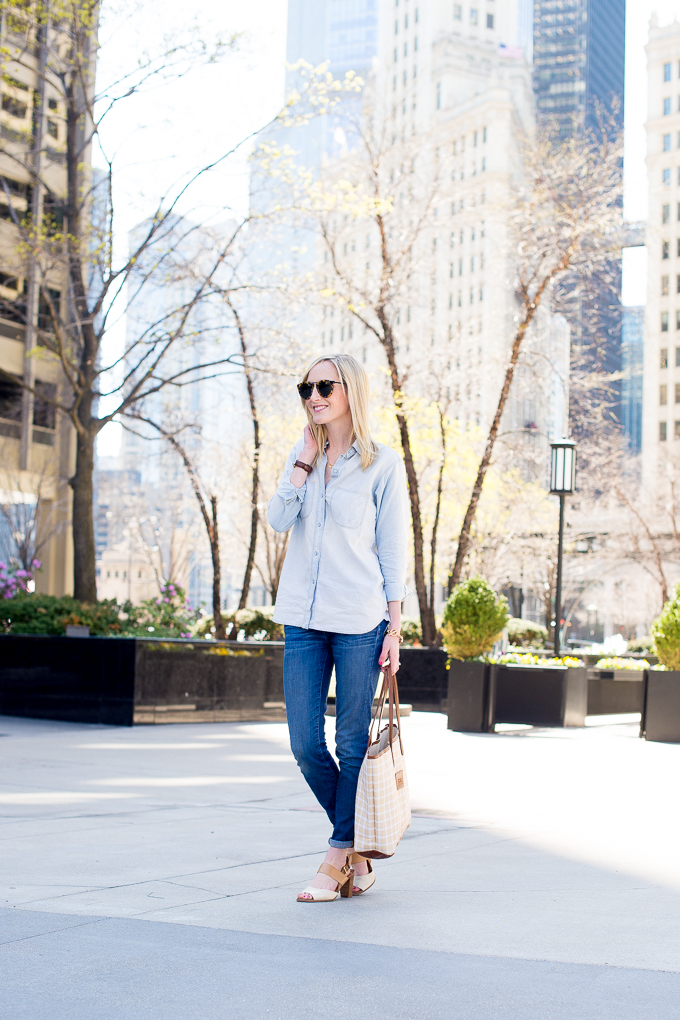 Photos by Blair of The Fox and She and Jess of The Golden Girl