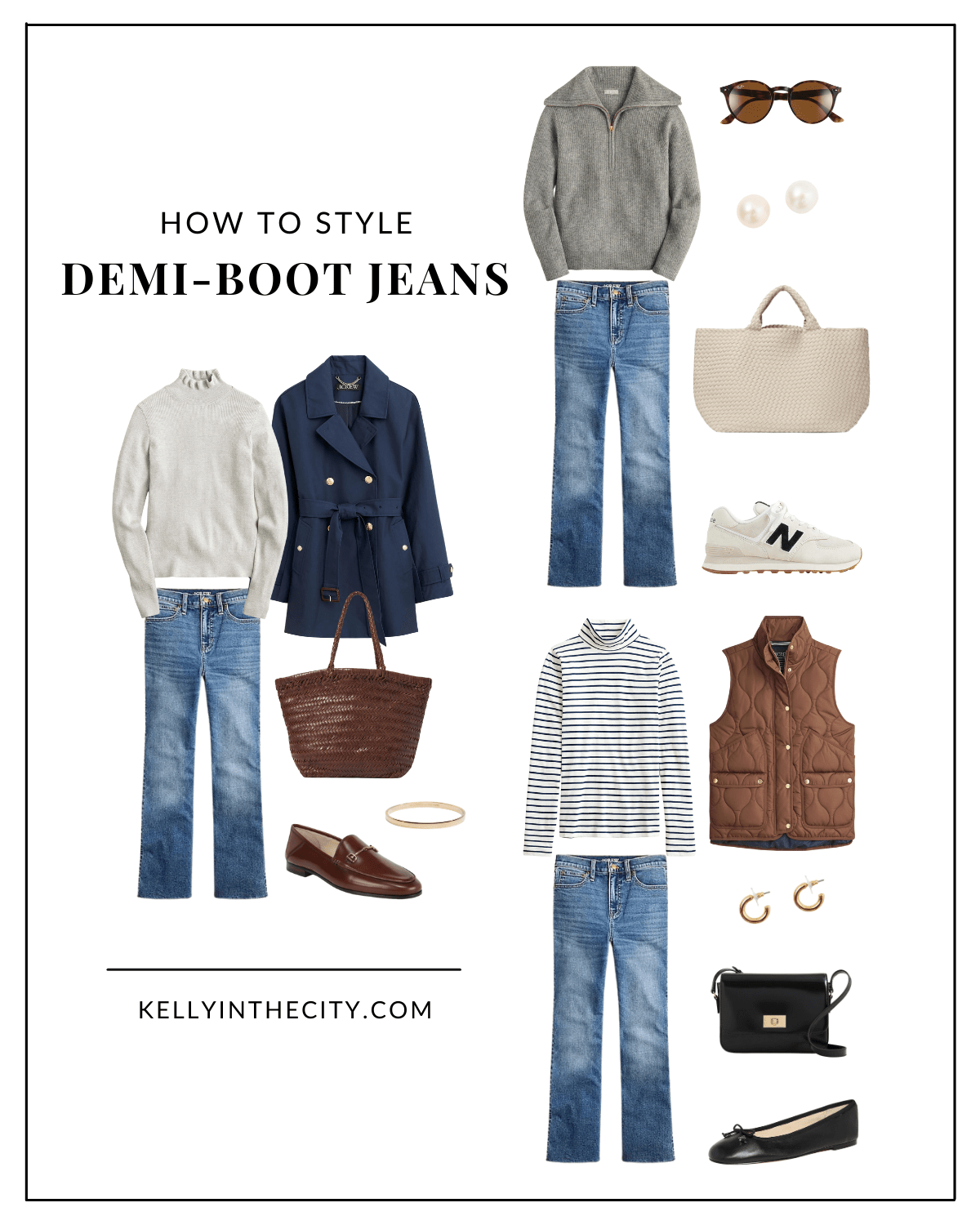 I am ALL about demi-boot jeans. I resisted anything that wasn't skinny for the longest time, but I found the best "introductory" non-skinny jeans last year, and now I'm a total convert. Demi-boot jeans are fitted throughout the waist and thigh depending on the size and style, and then have a cropped, slightly flared lower leg. The key is CROPPED. Full-length Demi-boot jeans make me think of high school. Cropped—when you show a bit of ankle or the ankle part of a cute bootie—is the current style! When demi-boot jeans/pants only come in full length, I opt for petite, as I can usually achieve the cropped look that way. Since these jeans are such a staple in my wardrobe and are 30% off right now with the code "SHOPNOW," I wanted to share how to style demi-boot jeans for fall.
How to Style Demi-Boot Jeans for Fall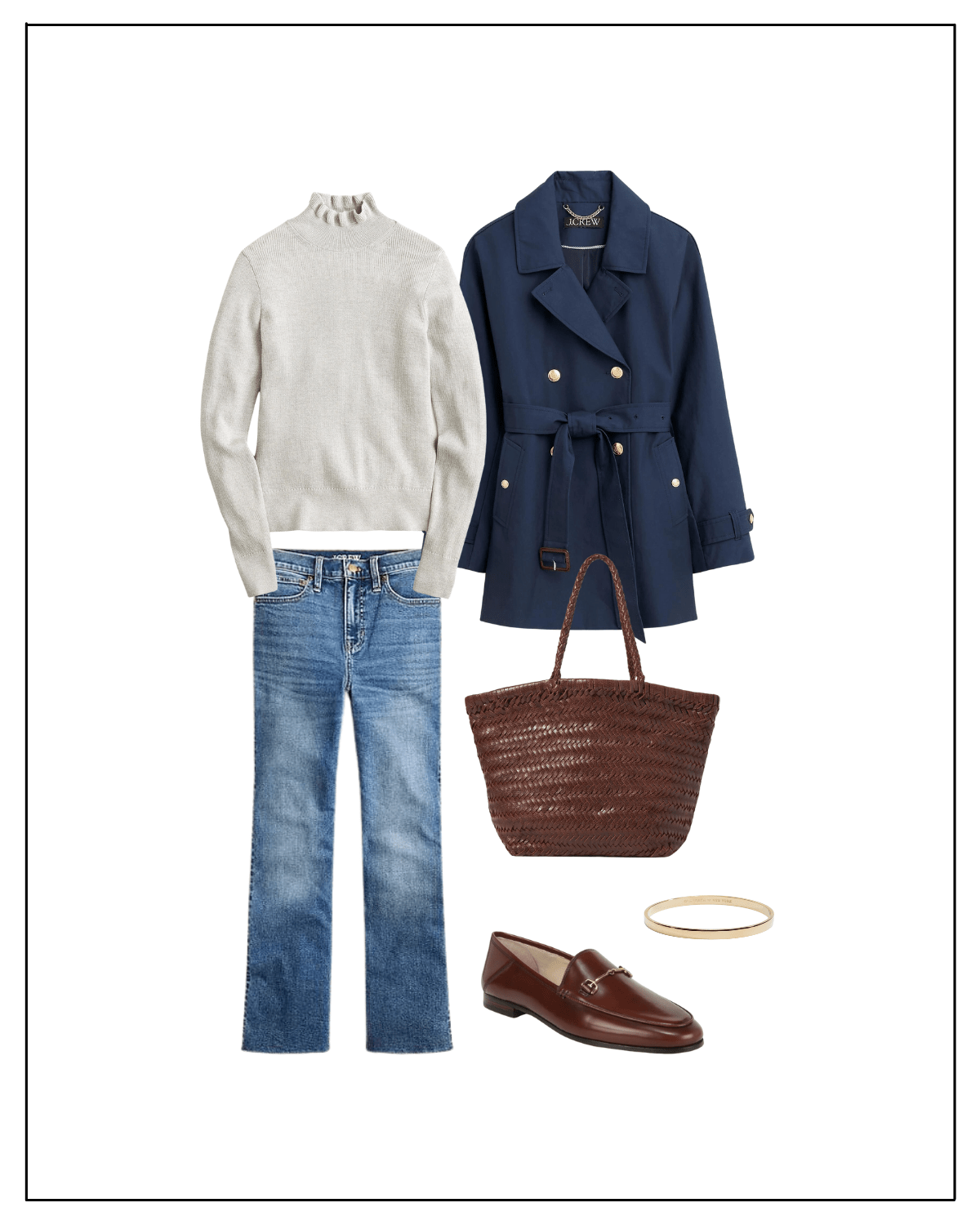 Demi-Boot Jeans with a Trench Coat

Trench coats are such a versatile transitional staple for fall, and I love this shorter navy trench coat. It's a lightweight layer perfect to wear over a sweater with demi-boot jeans. This trench is 40% off, and this ruffle neck sweater is also 30% off with the code "SHOPNOW." Accessorize with a woven tote bag and a gold bangle bracelet. Tie together this outfit with leather loafers for a classic look to wear to work or on the weekends.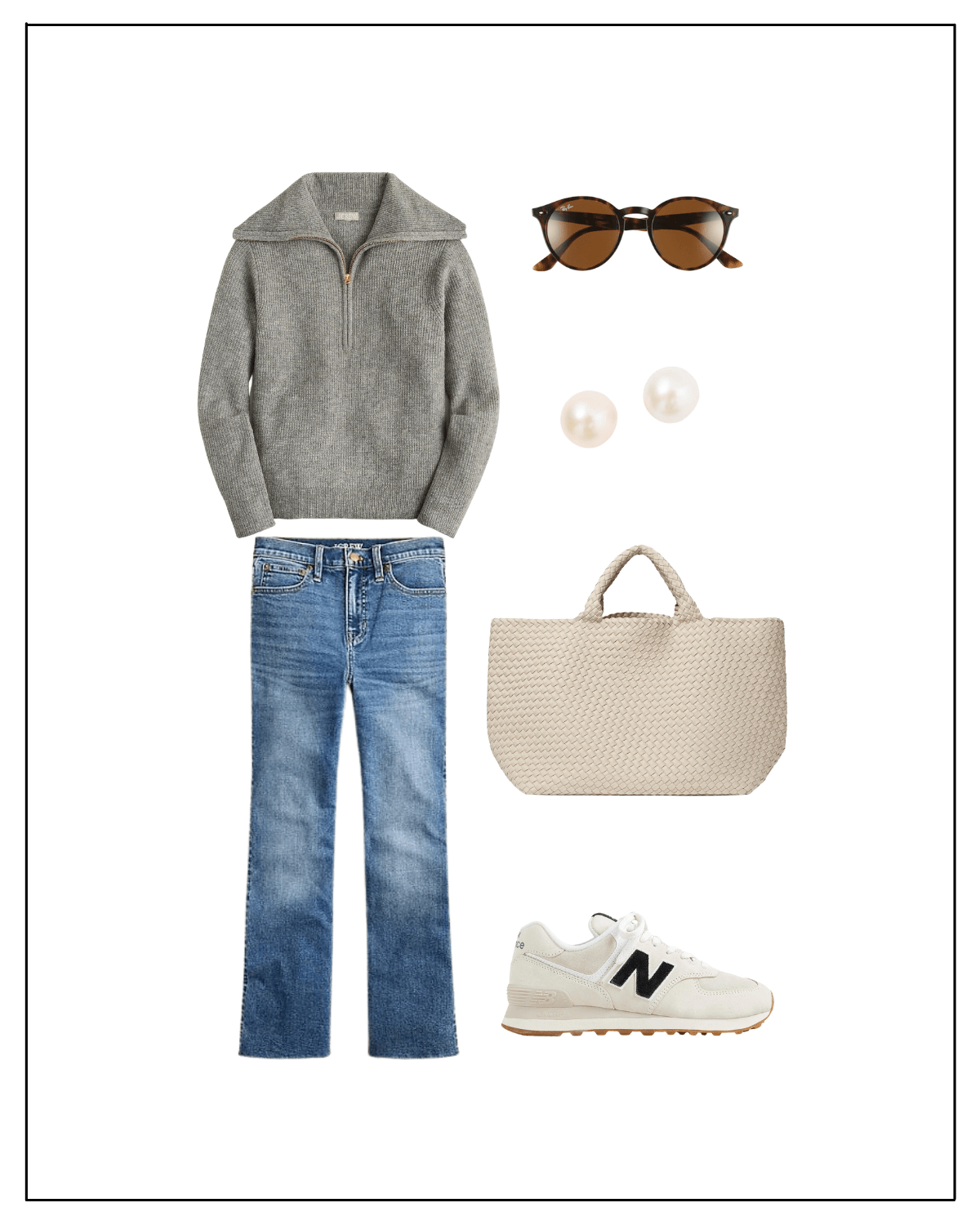 Demi-Boot Jeans with Sneakers

This casual and cute outfit is perfect to wear on busy weekends when you're hopping from the park to brunch to running errands. I adore this half-zip sweater; it's easy to throw on over a white tee and instantly makes any casual outfit look more polished. Plus, it's 30% off right now with the code "SHOPNOW." Wear it with demi-boot jeans and a pair of New Balance sneakers. These sneakers are super comfy and under $100. Accessorize with sunglasses, pearl earrings, and a large tote. This tote bag holds a ton, and the woven handles expand to fit comfortably under your arm. It's one of my most used bags.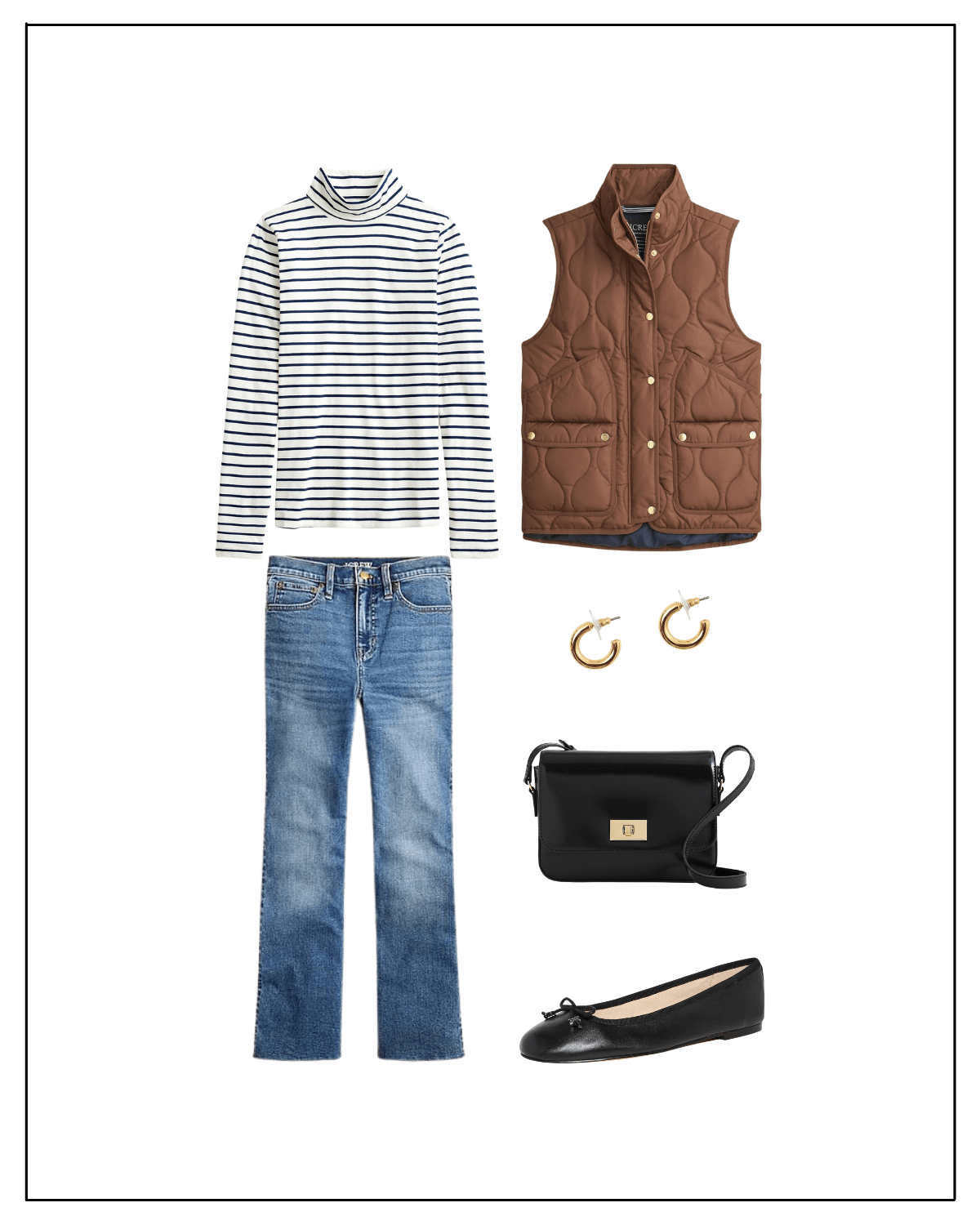 Demi-Boot Jeans with a Vest

This quilted vest is another classic fall staple I reach for again and again. I love that it's a bit more polished than outdoorsy, like many vests can be, so it's my go-to layering piece when trying to dress up an outfit. The quilting and gold button details are gorgeous, and this vest looks wonderful paired with sweaters, long-sleeve tees, and turtlenecks like this striped one. The vest, striped turtleneck, demi-boot jeans, and black crossbody are all 30% off with the code "SHOP NOW" right now as well. Accessorize with gold earrings and wear black leather ballet flats for an effortless fall outfit.