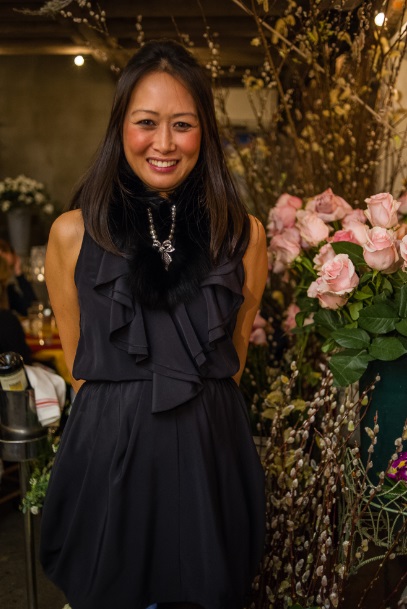 Last week, I had the pleasure of attending a dinner with handbag designer Katherine Kwei at Palma, an insanely adorable little restaurant in the West Village. (Seriously: go.) It was a great way to unwind from a long day of work, and I absolutely loved meeting Katherine and hearing the story behind her bags.
Take a look at the below photo. How interesting and original are her purse designs?! Honestly, I've really never seen anything like them. The story behind it all is that growing up, Katherine spent countless afternoons with her grandmother, a clothier stylist for famous actors. Together, they folded wonton dumplings, knotted cords for necklaces, and poured over intricate embroidery patterns. Katherine's line, which was launched in 2007, is inspired by her grandmother and her Chinese roots, and most of her bags feature her signature "Eternity" knot-inspired weave.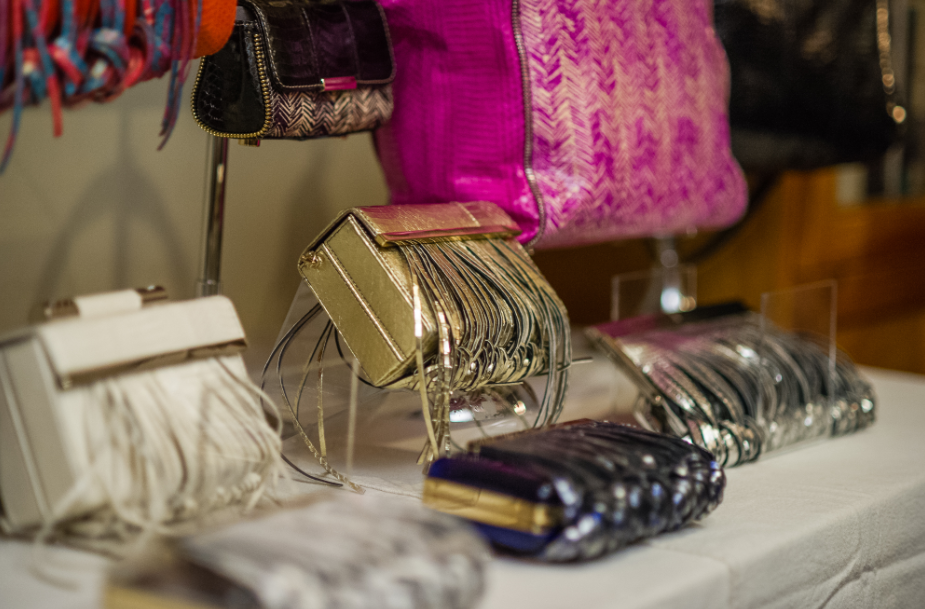 And get this: each knot is tied by hand! Katherine's bags require a lot of hard work, but her attention to detail has definitely paid off. Tons of celebrities have been spotted carrying her bags, even though the line was only launched in 2007! (Sienna Miller, Fergie, Jennifer Lopez, Blake Lively, Eva Longoria, Eva Mendes, Cameron Diaz, Ashley Olsen, Maria Menounos, Taylor Momsen, and Olivia Palermo, just to name a few!)
Be sure to check out the collection here! I can't wait to feature my own Katherine Kwei handbag on Kelly in the City. ;) Stay tuned!