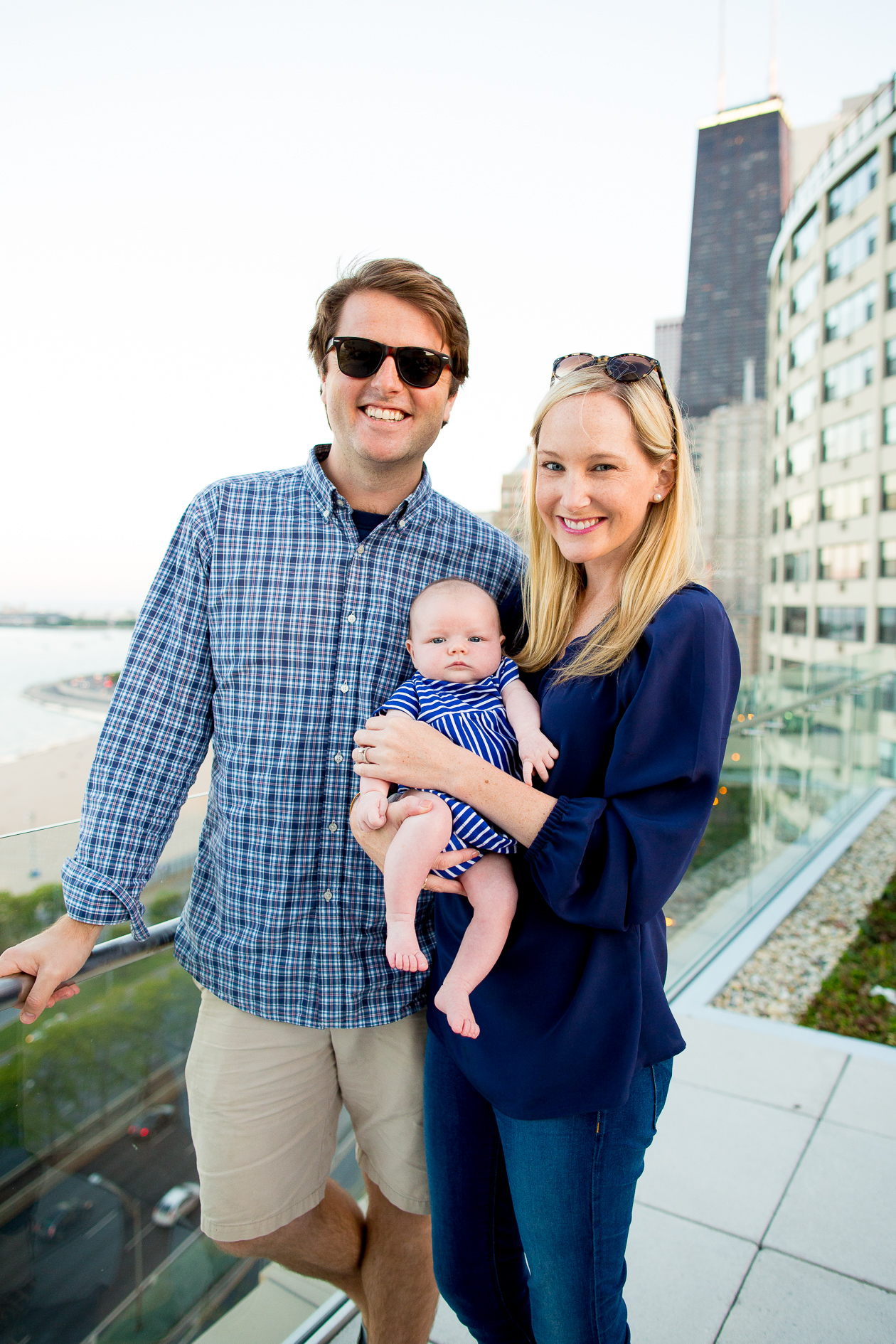 Emma's faves: Tucker + Tate Dress (3m) / Jack Rogers Sandals (Size 2 so she can wear them longer) / UppaBaby "CRUZ" Stroller & "MESA" Car Seat
Prepare yourself for some major cuteness!
Today, Miss Emma Catherine is taking over the blog, and sharing some of her favorite baby girl finds from Nordstrom. Okay: Emma's primary interests are eating, looking at bright lights, being rocked, listening to Raffi, and snuggling… and I'm the one behind the scenes here. But goodness gracious, Friends. I can't get enough.
A cute story: when Emma was born, my mom graciously stayed with us for a week to help us get acquainted with parenthood. And during that time, Mom and I took little Emma on her first shopping trip. To where else? Nordstrom. :) I fell completely in love with this little blue-and-white striped Tucker + Tate number, and took it home with me even though Emma was much too tiny for it at the time. While I knew it'd be a while until she grew into it, I couldn't resist buying my first little girl outfit!
(While I'm not lookin' too hot here, this was taken that day, and it's one of my favorite photos from Emma's first week.)
This past weekend we celebrated my friend Danielle's birthday on a rooftop in Chicago, and it was the perfect excuse to break out the Tucker + Tate dress. Emma had finally grown into it, and the weather was perfect for it. She also wore a pair of mini Jack Rogers. I know!
We had an amazing time hanging with friends–see Shaheen, Trevor, Maya, Danielle and Conor below!–and I had so much fun getting behind the lens and capturing some of the magic. (Though I'm not responsible for the magic of the very last photo. So cool, right?! It was taken by Danielle's friend's drone.) And how sweet is Emma?! She spent most of the night snoozing in her stroller (which, by the way, is the best stroller ever), but I did manage to get a few snaps of her before she passed out. ;)
(And some "getting ready" pics back home!)
Anyway, once a Nordstrom Girl, always a Nordstrom Girl. We're huge fans of the kids' department, where you'll find all the essentials, from clothes and shoes to gear and toys. The quality is off the charts, the styles are adorable and comfy, the prices are great, and shipping and returns are free. Even if you don't have kids, it's the best place to find baby shower, birthday and holiday gifts for the little ones in your life!
Shop Emma's favorite baby girls' clothing:

Happy birthday, Danielle! Emma had a great time at her first rooftop party! ;)
This post was sponsored by Nordstrom, but all opinions are my own. As always, thank you so much for supporting the partnerships that keep Kelly in the City up and running!