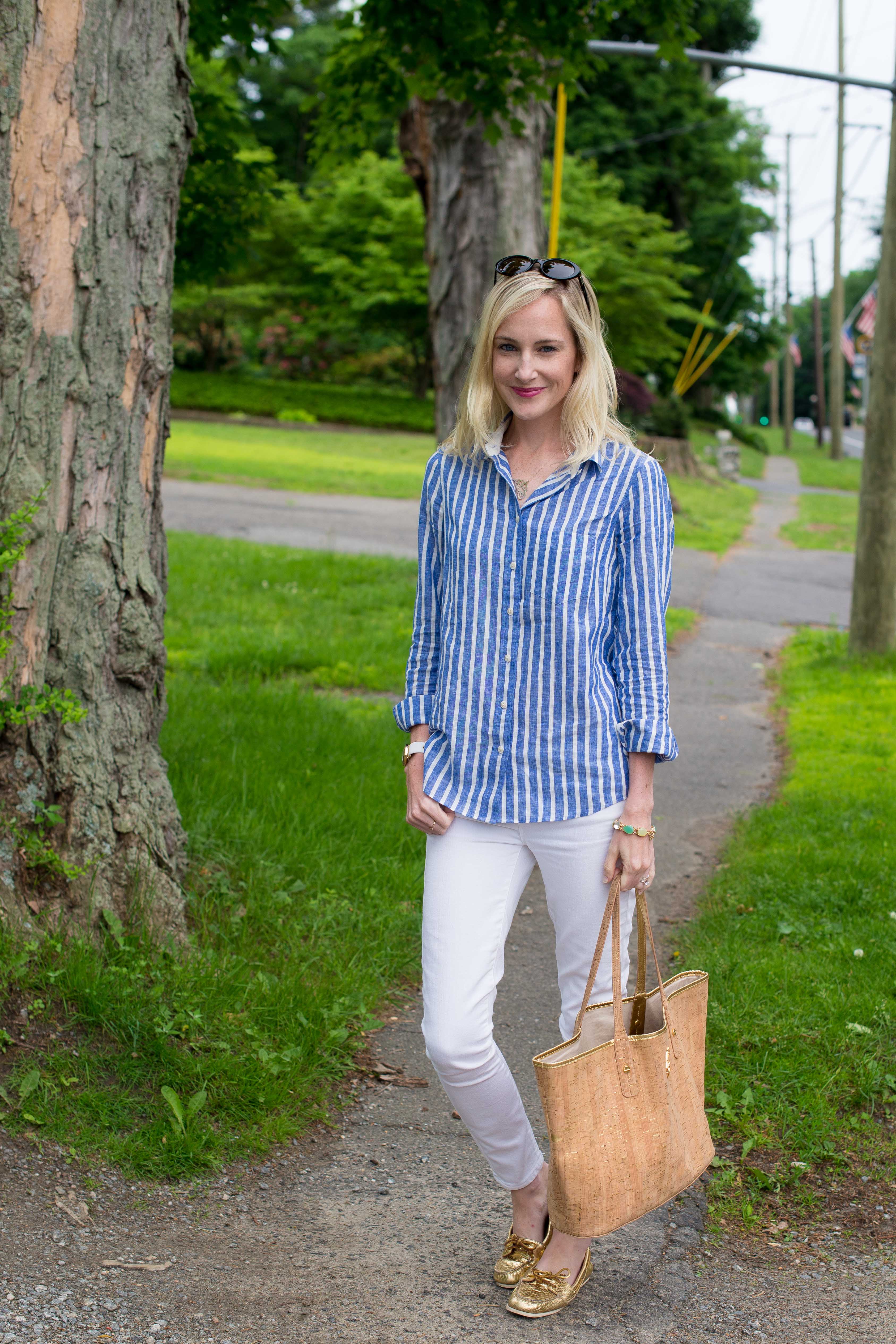 Top: J.Crew (Old), similar here (On sale!) / Bag: C.Wonder (Sold out), similar here / Jeans: J.Crew / Necklace: Paradise, similar here / Shoes: Sperry (Crazy on sale!) / Watch: Marc Jacobs, and love it in brown and black! / Earrings: Tory Burch / Lipstick: Clinique (In "Pudgy Peony") / Sunnies: Kate Spade (Old), newer styles here / Bracelet: J.Crew Factory (Old), newer bracelets here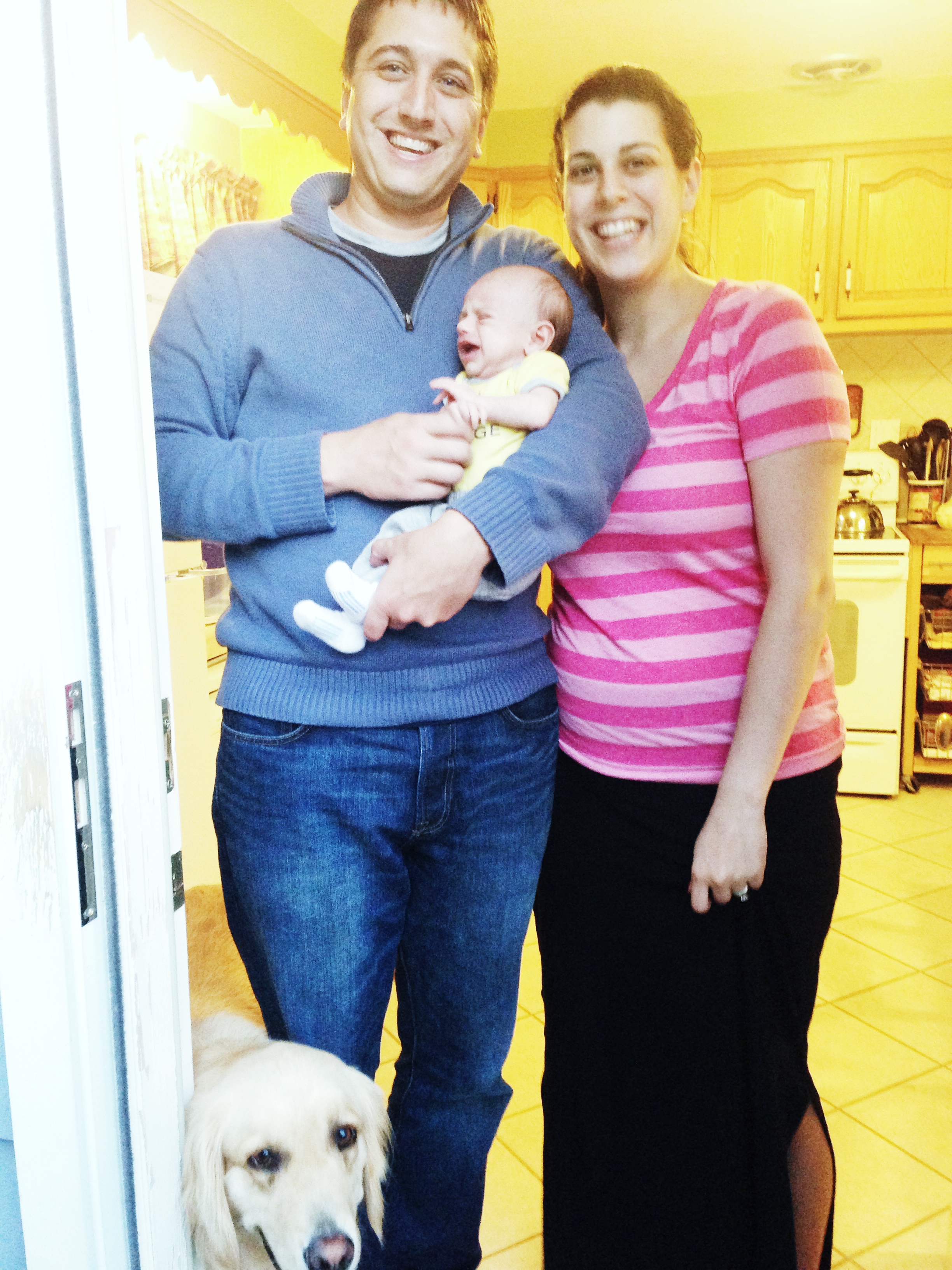 Yesterday afternoon, Mitch and I drove up to Connecticut to see three of my best friends–Tara, Beth and Matt–from my Fairfield University days. The occasion? Well, to catch up, of course! But Beth and Matt also recently had a beautiful baby boy… and it was time for the Larkins to meet little Tommy! A-dor-a-ble. Everything about the little guy is perfect. I'm completely smitten.
Isn't it amazing seeing your friends become parents? (Of course, they're naturals at it. :)) I have to admit: my eyes welled up a few times while we were there. My favorite part of the visit was holding Tommy, and watching his eyes follow Beth and Matt as they walked around the living room. (#sigh) Congratulations, guys. You have the most precious little family. Lily the Golden Retriever included!