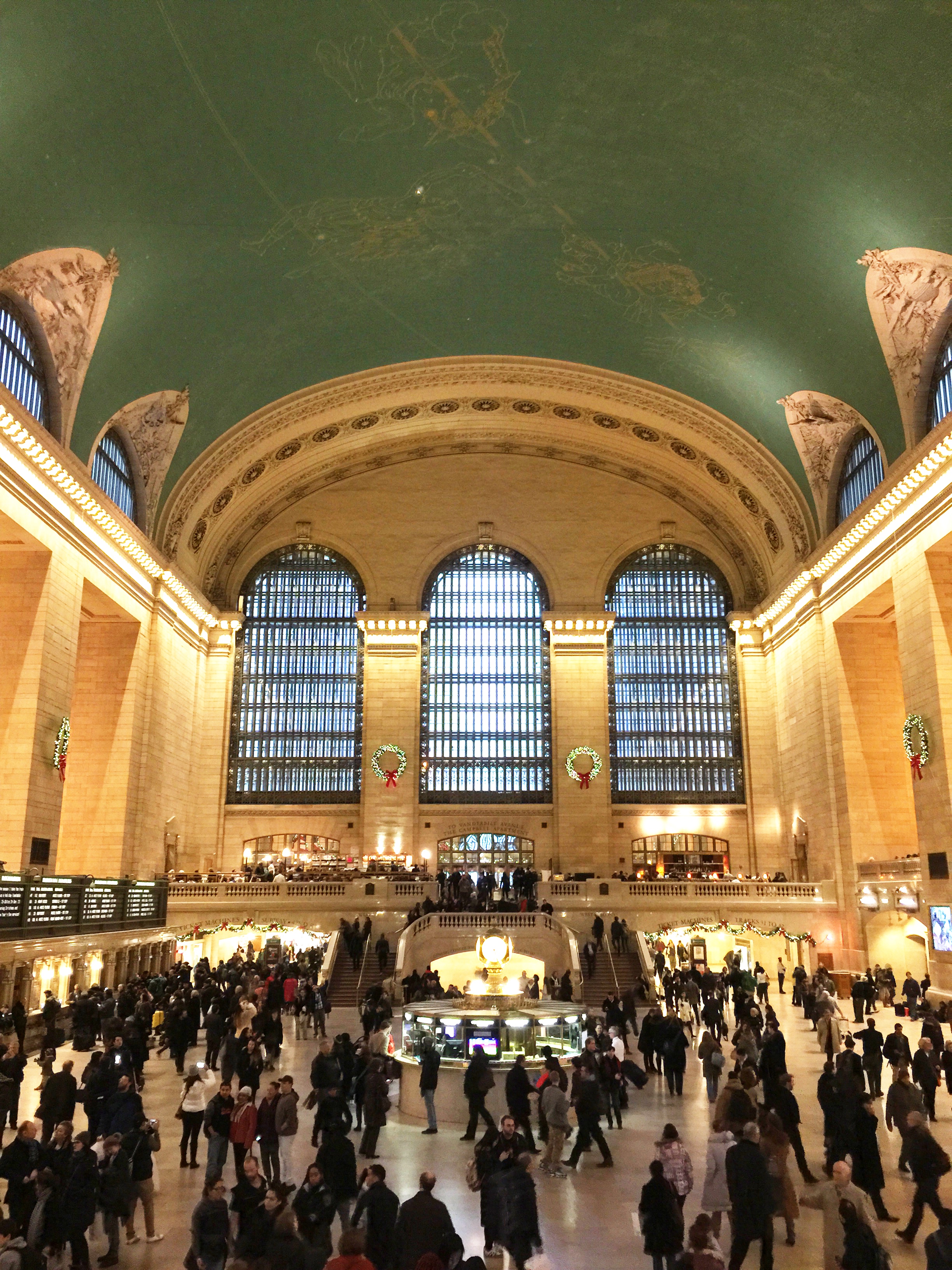 Well.
Mitch, Noodle, my cousin Annie, and I all made it safely to Vermont late last night after a five-hour car ride. (Poor Annie! The girl was buried under gifts in the backseat, haha. Such a trooper!) Needless to say, we're so happy to be with the whole fam! All 15 of us under one roof? The best.
I'm taking a few days off from the whole style blogging thing, but here are some photos from our time back home in New York City. :) I can't thank my aunt, uncle and cousins enough for having us; we had such an incredible time. So proud of myself, too. I think I only teared up once while there! (#improvement)
Highlights from the trip include spending a morning with Noodle in Central Park, walking through the Union Square Holiday Market (one of our Christmas traditions, and where Mitch asked me out on our first date), wandering the West Village, hanging out with our friends at Parnell's, seeing Maggie Gyllenhaal in SoHo (I was standing RIGHT next to her!), hanging out with Annie at the apartment, shopping around Madison Square Park, lunch at The Grey Dog on Bedford Street (fave location), sushi on Saint Mark's, stopping by Palma (another favorite restaurant), and recalling/laughing over happy/funny memories.
Tonight, we're wrapping presents, attending Christmas Eve mass, eating pizza (a family tradition), playing with Noodle, hanging stockings, eating way too many cookies, building a gingerbread house, playing games, watching A Christmas Story, having Cisco Brewery beers, and laughing. The holidays can be a bit of a stressful time, as they require so much planning. But never have I felt more thankful for the wonderful life I lead… and never have I felt more grateful for the amazing people I have in it. I'm so very lucky. :)
Merry Christmas Eve, everyone! Hope you're spending it with those you love. xoxo