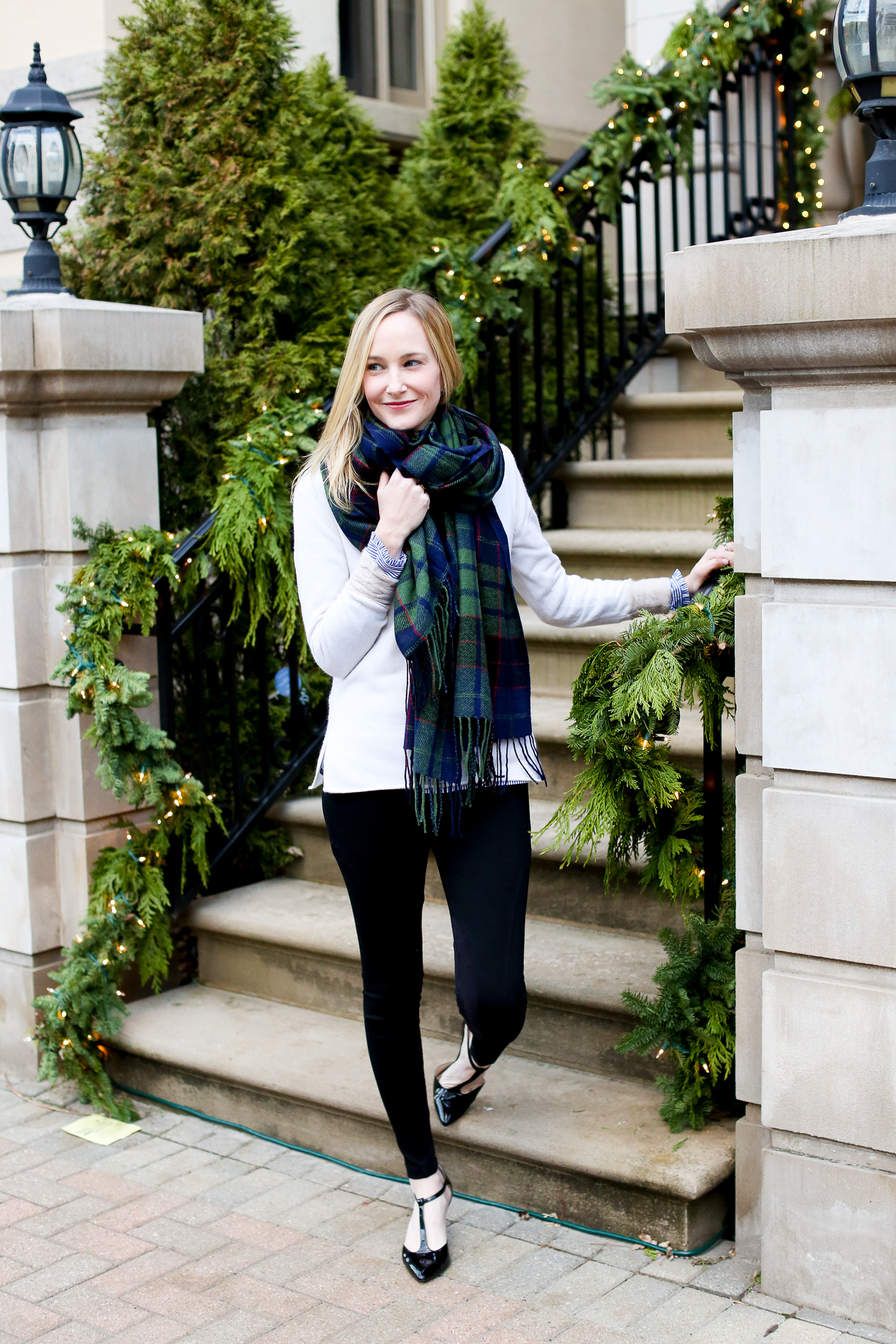 Cashmere Sweater, Equestrian Leggings, Tartan Scarf (Also love this one and this one), Necklace (Also love this one, this one and this one) and Earrings (Sold out, but how cute are these and these?) c/o Tuckernuck — Shipping is free! / Monogrammed Duffle Bag / Vineyard Vines Shirt (Similar here via Tuckernuck) / Black Pumps (Old, but these are my current obsession!)

It's been a long time since I really sat down and updated you guys about what's been going on in life. Between the Great American Thanksgiving Saga (more on this soon!), taking on way too much freelance work, and construction starting on the basement (yippee!), things have been exciting and fun… yet perhaps a little too crazy at the same time.
This past weekend, Mitch and I decided it was high time we reserved a day for ourselves, so we spent Saturday leisurely wandering around Lincoln Park, admiring all the holiday decorations. (With an empty suitcase in hand, haha, because we dropped off props from a recent photoshoot at a client's house on the way.) Burling Street was my favorite last year–remember this post?–so that was our first stop… and where these photos were taken! Aren't all the townhouses absolutely stunning?!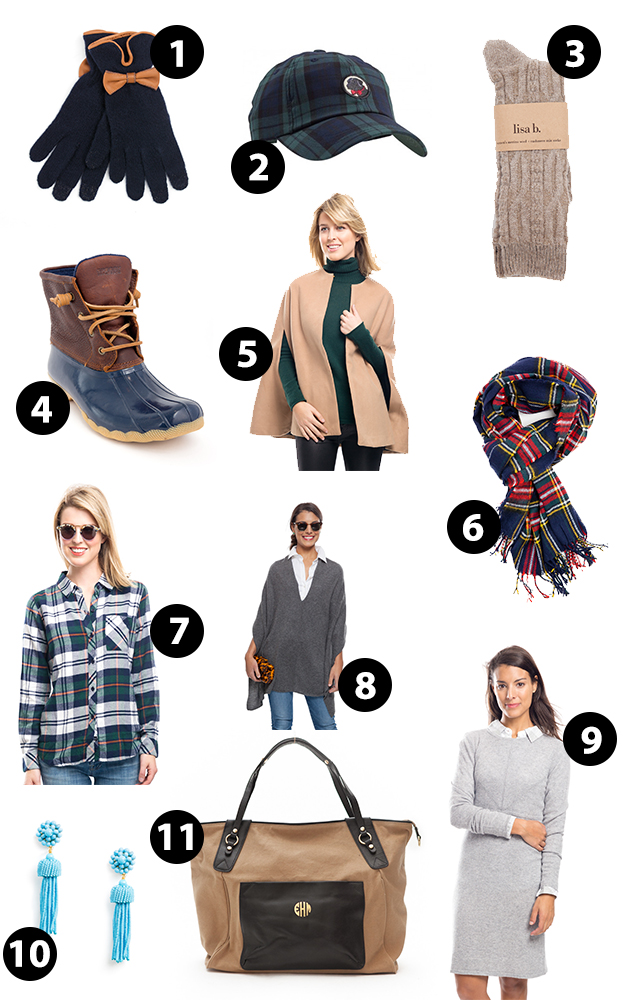 One // Two // Three // Four // Five // Six // Seven // Eight // Nine // Ten // Eleven
On the attire front, Tuckernuck has been my go-to retailer this season. Surprise, surprise. ;) I mean, have you seen the 2015 holiday lifestyle guide and gift guide? Holy goodness. Classy meets timeless meets functional meets comfy-cozy… and everything I aim for in terms of my personal style. In fact, I constantly find myself referencing Tuckernuck's site and Instagram account for outfit ideas! And, I mean, shipping is free… so regret-free shopping!
The gorgeous cashmere sweater I'm wearing in these photos has been on repeat as of late. It's incredibly soft and complements nearly any outfit. I also love that the slit down the middle allows for the perfect amount of show for those cute holiday button-downs!
The leggings are a complete game-changer. While I'm a smallish girl, I'm definitely not toned… and I love how these leggings suck everything in and make me feel fabulous. ;) They also have little strips of velvety/suede-y material up the insides, making them feel extra fancy! A little note on the sizing: I'd recommend going up one size.
The scarf is everything. The blanket scarf is my favorite trend ever for obvious reasons, and this cashmere-blend one is my absolute fave. While I'm wearing it as a scarf, I love that it can be worn over holiday dresses as a shawl, too.
Finally, the necklace. Perfect, right?! I've been working really hard to sell, donate and give away the contents of my jewelry box over the last couple of months, and keep only pieces that I find myself going for again and again. I received this tortoise chain last week, and I think I've worn it every other day since then. ;) Winner!
Anyway, you can expect a few more Tuckernuck holiday outfits on Kelly in the City in the coming days, so stay tuned! And be sure to check out the pieces I currently have my eye on above. ;) Happy Tuesday!