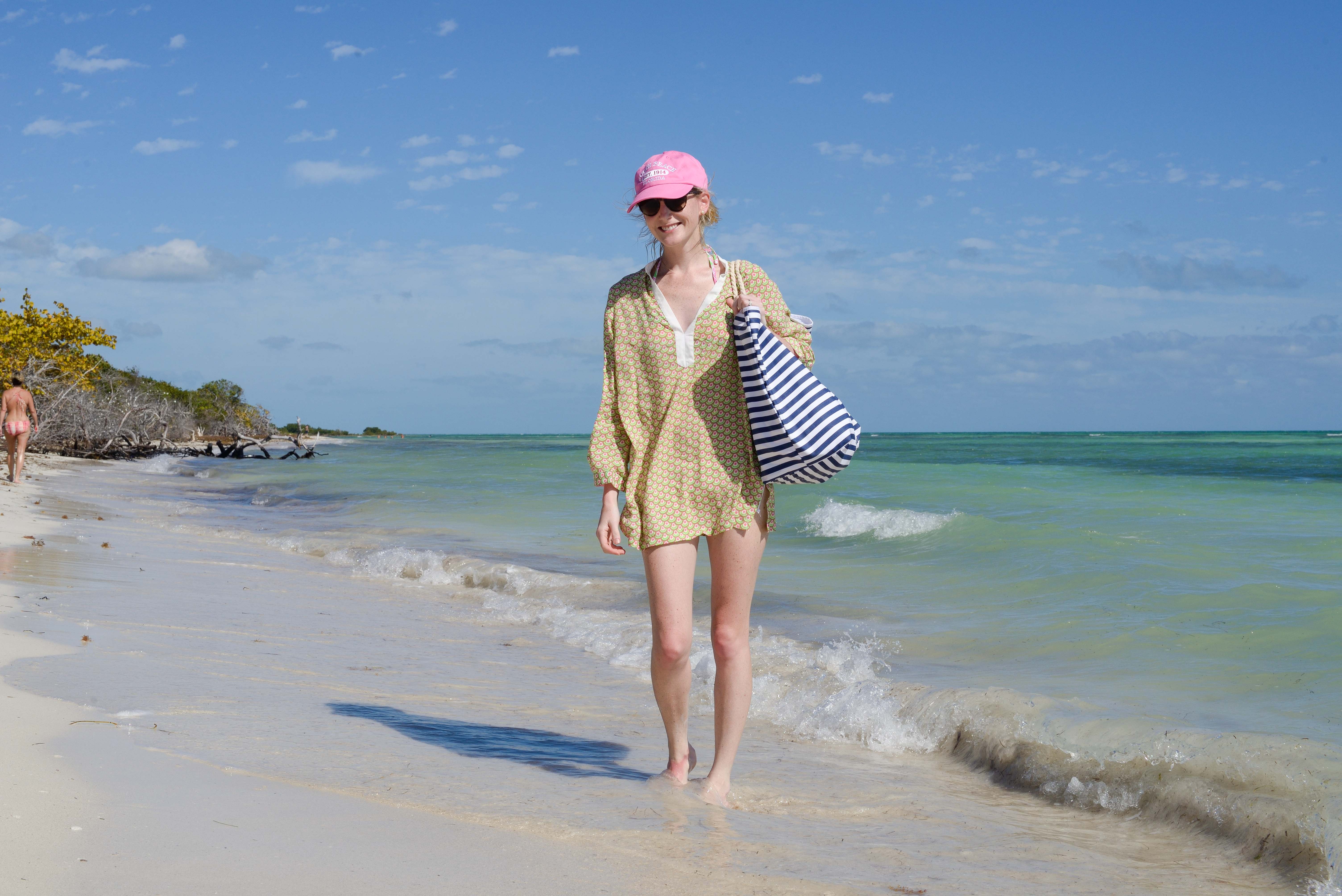 Cover-up: Julie Brown Designs (c/o) / Bag: Beau & Ro Bag Co. (c/o) / Beach tote: Julie Brown Designs (c/o) / Sunnies: Kate Spade (Old), still available here / Bathing suit: Lilly Pulitzer (Old), shop the new Lilly swim collection here! / Hat: This was an emergency hat purchased at a pharmacy as I forgot my floppy hat at home! (I'm so fair.) Boo. Lusting after this pink Kate Spade floppy hat, and this pink gingham baseball cap!
I forgot my gloves at home today, and it seriously wrecked my whole day, haha. Thank goodness we're a day away from March. I'm so done with February.
As a reminder that warmth is just around the corner, here are a few photos from our adventures driving around the Florida Keys. Couldn't recommend the experience enough! Route 1 is way cooler down in FL than it is in the Garden State!  The beach photos were taken in Bahia Honda Key, where it was 80+ degrees. Truth. (Sigh.)
And how cute is the bag–conveniently named the "Palm Beach"–that I'm holding in the below photos? It's a "convertible clutch to belt bag" from Beau & Ro, a new brand that was just launched in December. The collection, produced in New York City (which I obviously love), features over 20 styles, all made with materials sourced from across the United States. Way more fashionable than a fanny pack, these bags are super nice when you need to free your hands but don't want to carry a big tote! Check 'em out!