The recent sunshine, warmth, and blooming trees have me hopeful that warm weather is here to stay in Chicago. It's hard to believe that May is here already, and I feel like, at the moment, everyone is talking about summer plans. So if you have any upcoming vacations, I thought I'd share a few of my favorite vacation outfit ideas, from cozy outfits to wear on chilly days at the beach to my go-to poolside look.
An Evening at The Beach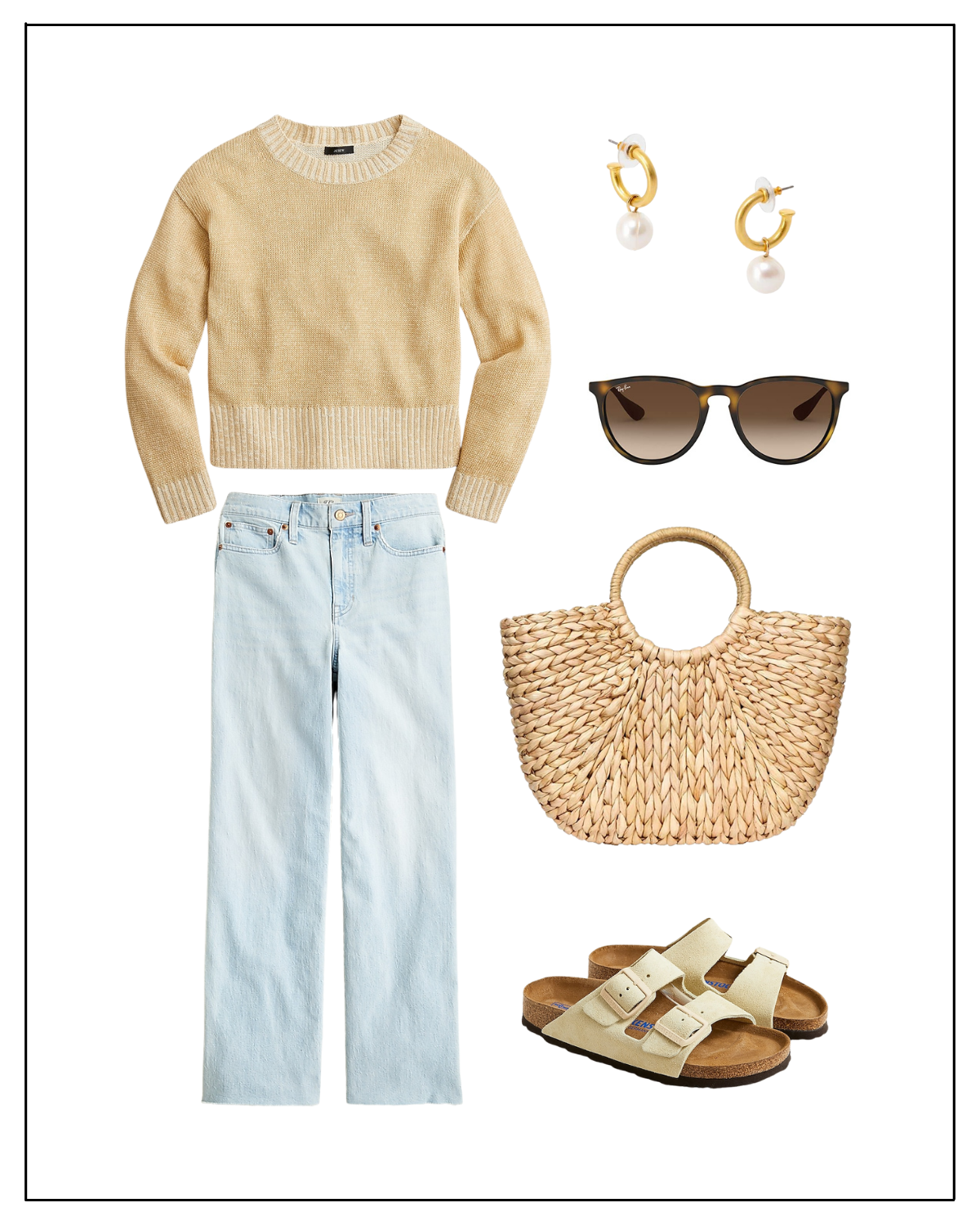 Relaxed Beach Sweater / Wide Leg Jeans / Suede Birkenstocks / Straw Tote Bag / Tortoise Sunglasses / Pearl Hoop Earrings
This outfit is the perfect cozy look for a chilly evening walk on the beach or a casual daytime look. I love this relaxed cotton-linen sweater. It's lightweight but still keeps you warm on those windy days. Tuck the sweater into your favorite pair of denim. I love the look of this new pair of light wash wide-leg jeans. Slip on a pair of sandals, like these neutral suede Birkenstocks. Grab a straw tote bag and sunglasses. Put on these dainty pearl hoop earrings, and you're ready to go.
Day to Night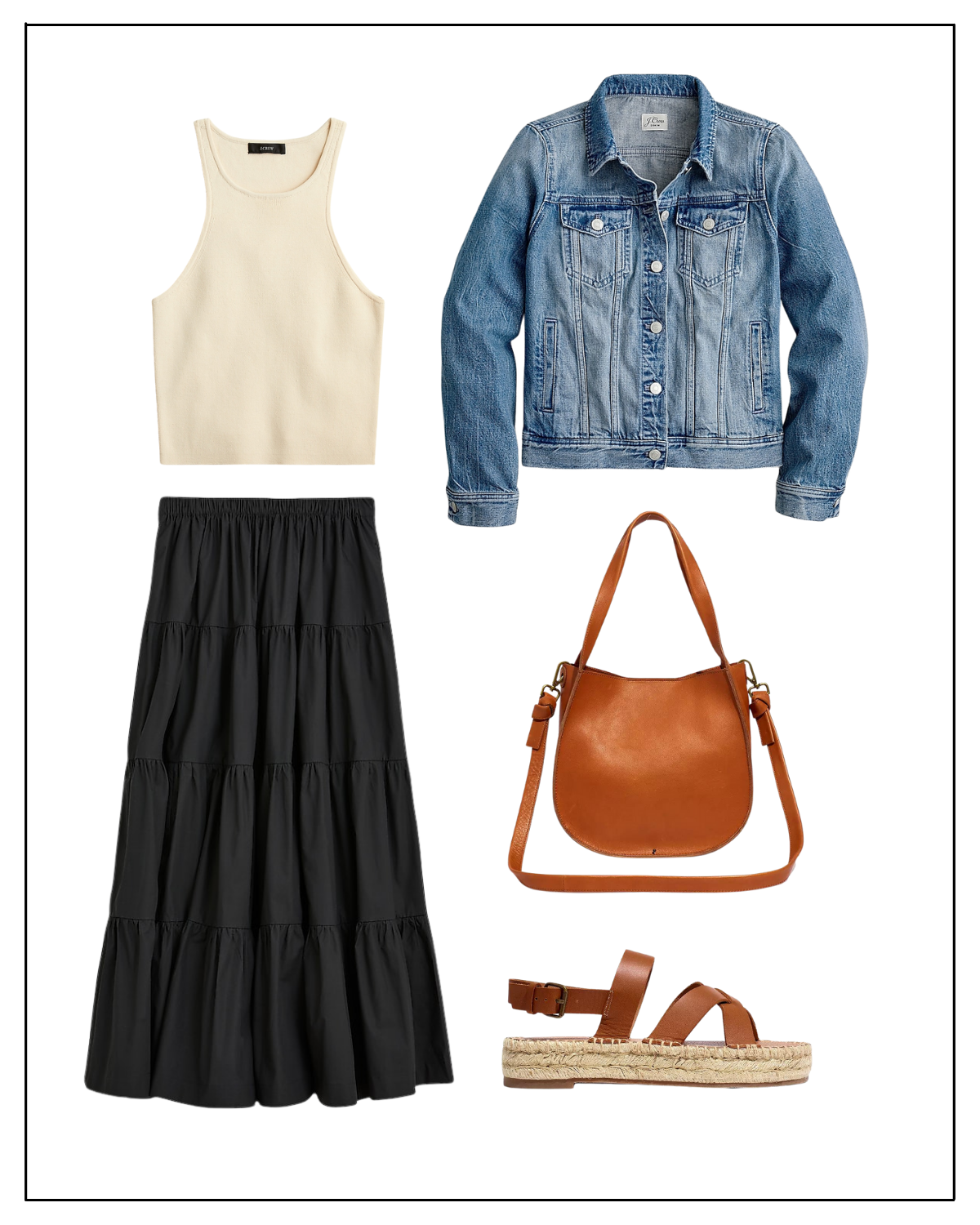 Sweater Tank / Black Tiered Midi Skirt / Denim Jacket / Leather Crossbody Bag / Espadrille Sandals
I love this versatile outfit that can easily transition from day to night by switching the sandals for heels and adding a few accessories. This tiered black maxi skirt looks lovely with a sweater tank. Next, layer a denim jacket, a leather crossbody bag, and wear it with a pair of classic espadrille slingback sandals.
Poolside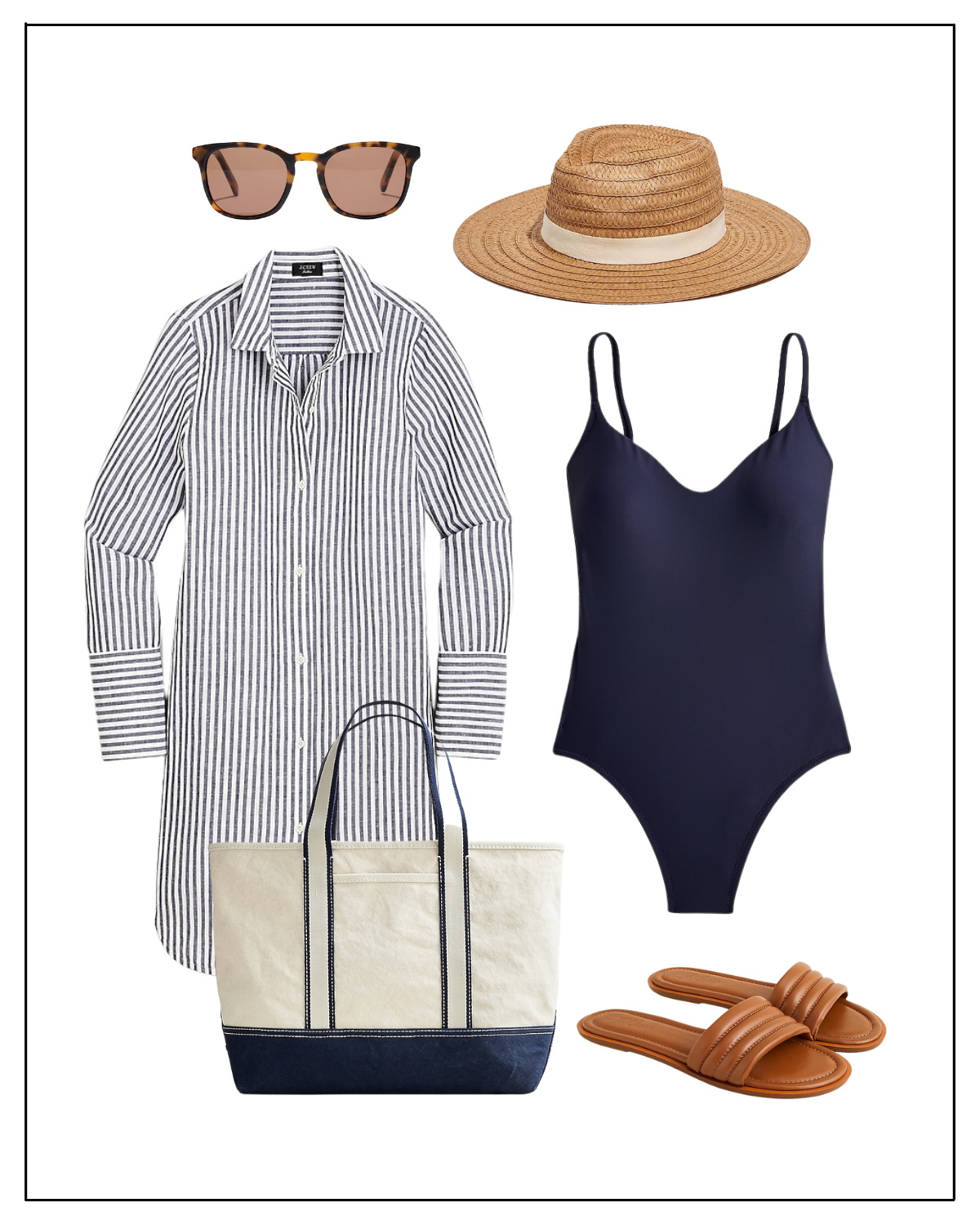 Navy Scoopneck One Piece / Linen Beach Shirt / Padded Faux Leather Slides / Sunglasses / Braided Straw Hat / Canvas Tote Bag
If your vacation includes any time by the pool or the beach, here's a classic poolside look! This scoop-neck one-piece bathing suit is one of my favorites this season. And I love this long linen striped button-down as a cover-up. Sunglasses, a straw hat, and a canvas beach bag are essentials. And these faux-leather slides would be wonderful sandals.