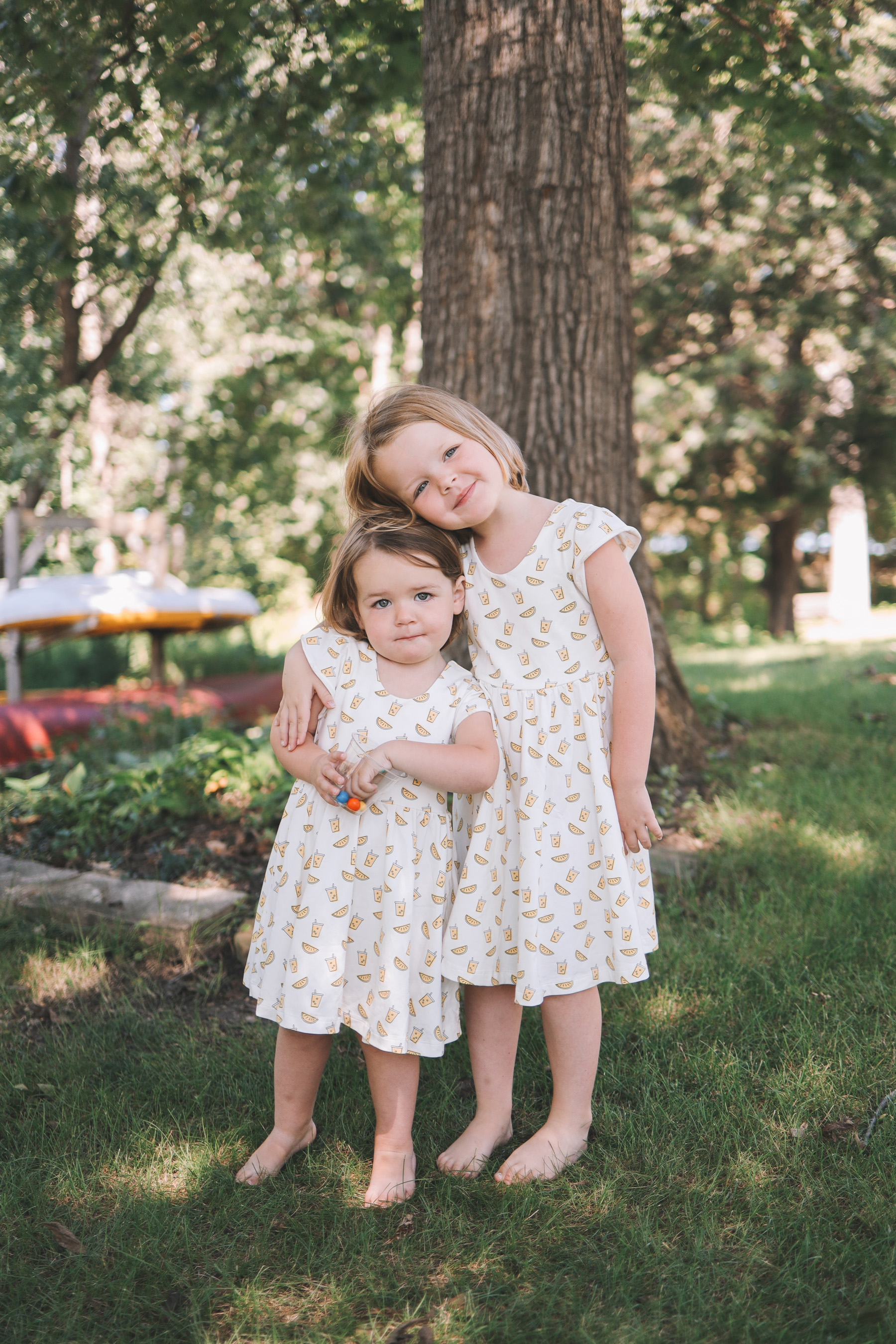 Lemon Dresses to Benefit Pediatric Cancer Research
🍋 Larkin Ladies in lemons on Lake Bloomington! And some really wonderful news:
Emma and Lucy's bestie Margot teamed up with Chicago-based Monica and Andy to bring back their famous lemonade stand print… and they're donating a portion of each sale to Alex's Lemonade, a nonprofit organization on a mission to change the lives of children with cancer. 🎗️
I am in constant awe of my friends and everything they manage to do; I can't get over all these product collaborations. They're all so good! But this one is undoubtedly my favorite. Life was turned upside down when Margot was diagnosed with Leukemia, and my heart broke for the Scanlon Family. Their little girl is now thankfully in remission, though, and she and her mommy are doing amazing things to help other kids and their families. What an amazing duo. ♥️
Below is the full line of lemonade stand clothing for babies, girls and boys!