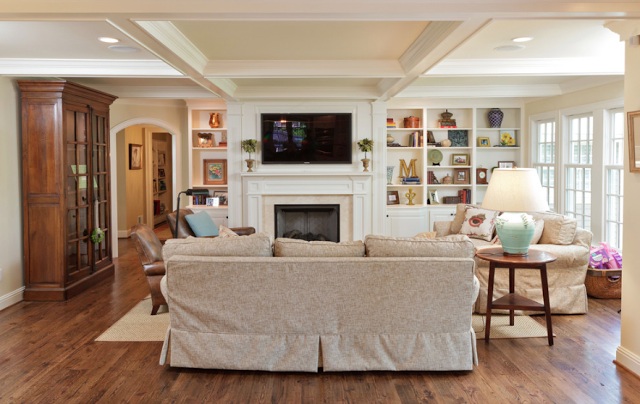 (Source)
Disclosure: This post was sponsored by XFINITY, but all opinions are my own. Please scroll down to learn more about the collaboration, and–as always–thank you for supporting the partnerships that keep Kelly in the City up and running!
One of the many reasons I love blogging so much is because it's brought about a ton of amazing experiences and opportunities. I feel blessed that my life has been so significantly enriched by what started as a fun hobby, and I'm truly grateful that the projects I get to work on are fun and enjoyable. (Often, they don't even feel like work!) Of course, there are stressors that come along with any job. But this is the first time in a long time that I go to bed smiling and wake up smiling. It's been a good 10 months. :)
Anyway, I lead a very on-the-go life. Mitch and I are constantly traveling, and now that we're out in Chicago, I make the 12-hour dive to and from the East Coast on the reg. Which doesn't exactly help me stay on top of my favorite shows. Or even determine what my favorites are.
Because of this, I recently started working on a new project with XFINITY–and I'm really excited about it. (Though Mitch might be even more thrilled, haha.) For the next six months, I'm going to be playing a role in the company's "Fast Life with Ty" blogger program. I'll be testing out the company's X1 platform to show you how it works with on-the-go, busy lifestyles… and how it can save you loads of time.
If you haven't heard of the X1 platform, it's a cloud-based interactive experience that streamlines and enhances how you use TV, phone and the internet. It enables you to store hundreds of shows, record up to four of them at once, watch 'em in any room in your house, and take 'em on the go. (You can stream or download the programs right to your tablet or phone for when you're offline. So cool, right?!) Oh! You can also view your favorite apps on the big screen; use a voice remote to change channels, search for shows, and get recommendations; and use the X1 search engine to quickly find what you're looking for. Internet connections are the fastest they've ever been, and they allow you and your whole family to access the web from multiple devices.
When XFINITY approached me about the project and explained that its x1 platform is all about making every second count, I knew that I'd be a good fit. I love the idea that in-home and on-the-go entertainment can be accessible to people who aren't necessarily home very often, and I'm so excited about actually being able to watch shows with Mitch whenever we have the time and wherever we are.
In the next month, I'll be sure to report back about my experience. But in the meantime, check out The Fast Life with Ty homepage. The character will help you find the best shortcuts and life hacks in Chicago, as well as provide tips and tricks as to how to save time and energy. He's all about making the most of life… and who can't get behind that?! Follow him on Instagram, Facebook and Twitter, too.
Additional disclosure details: XFINITY partnered with bloggers such as me for their Fast Life program. As part of this program, I received compensation for my time. They did not tell me what to purchase or what to say about any product mentioned in these posts. XFINITY believes that consumers and bloggers are free to form their own opinions and share them in their own words. XFINITY's policies align with WOMMA Ethics Code, FTC guidelines and social media engagement recommendations.
SaveSave