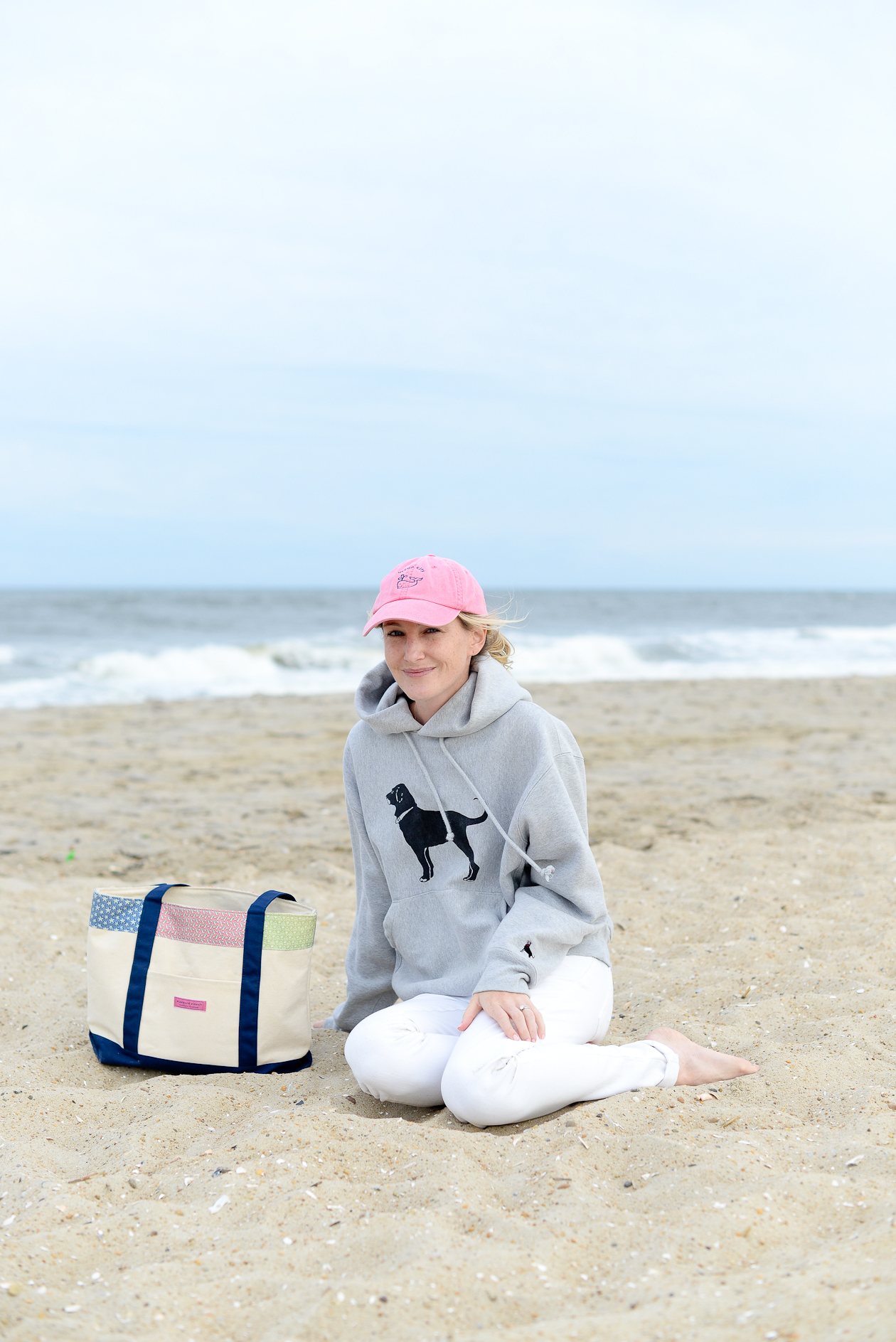 The Black Dog Sweatshirt (I'm wearing a men's XS, but you can find the ladies' version here) / Vineyard Vines Tote (Old, newer style here) / American Eagle Jeans c/o
If we're being honest here, sometimes I get really overwhelmed when I'm home on the East Coast. I put a lot of pressure on myself to see as many people as I can and do as much as humanly possible. And while it's amazingly fun and so wonderful, I kind of kill myself trying to make everything happen–and beat myself up when I realize it's not feasible.
On one hand, I really want to see Person A, as I haven't seen him or her in ages. On the other, I'm exhausted, and I desperately just want to spend a night at home with my family. Because I don't get to see them very much, either, and I miss them like whoa. And, oh yeah. I'm coming down with a sinus infection, haha.
A few days ago, Mitch and I decided that we needed to slow things down. You can only go a thousand miles per hour for so long, after all. We cancelled our plans to make the rounds in Connecticut, Massachusetts and Maine, and headed straight for my parents' Shore house, where the whole family was. (Even Patrick, who spends his life in the emergency room, was there!)
It's been great. I've been living in swimsuits and sweatshirts, and spending my days riding bikes, eating seafood, drinking wine, eating ice cream, walking the boardwalk, reading (I'm FINALLY reading "Go Set a Watchman"!), and laying on the beach with the family.
And while I'm genuinely sad that my limitations messed up my grand plans and that I didn't get to see everyone I wanted to see, I'm beyond grateful that I'm getting to spend so much time with my family. Because that's a rare thing these days. And I'm happy that I'm not deathly ill right now. ;)
I'm also trying to remember that I'll be back. I can jump into the Prius whenever I want, and I could–gasp–even book a flight!
If you live far from home, have you ever experienced this? How do you manage to "fit it all in" while still spending time with family and maintaing your health? (Haha!) I'd love to hear!