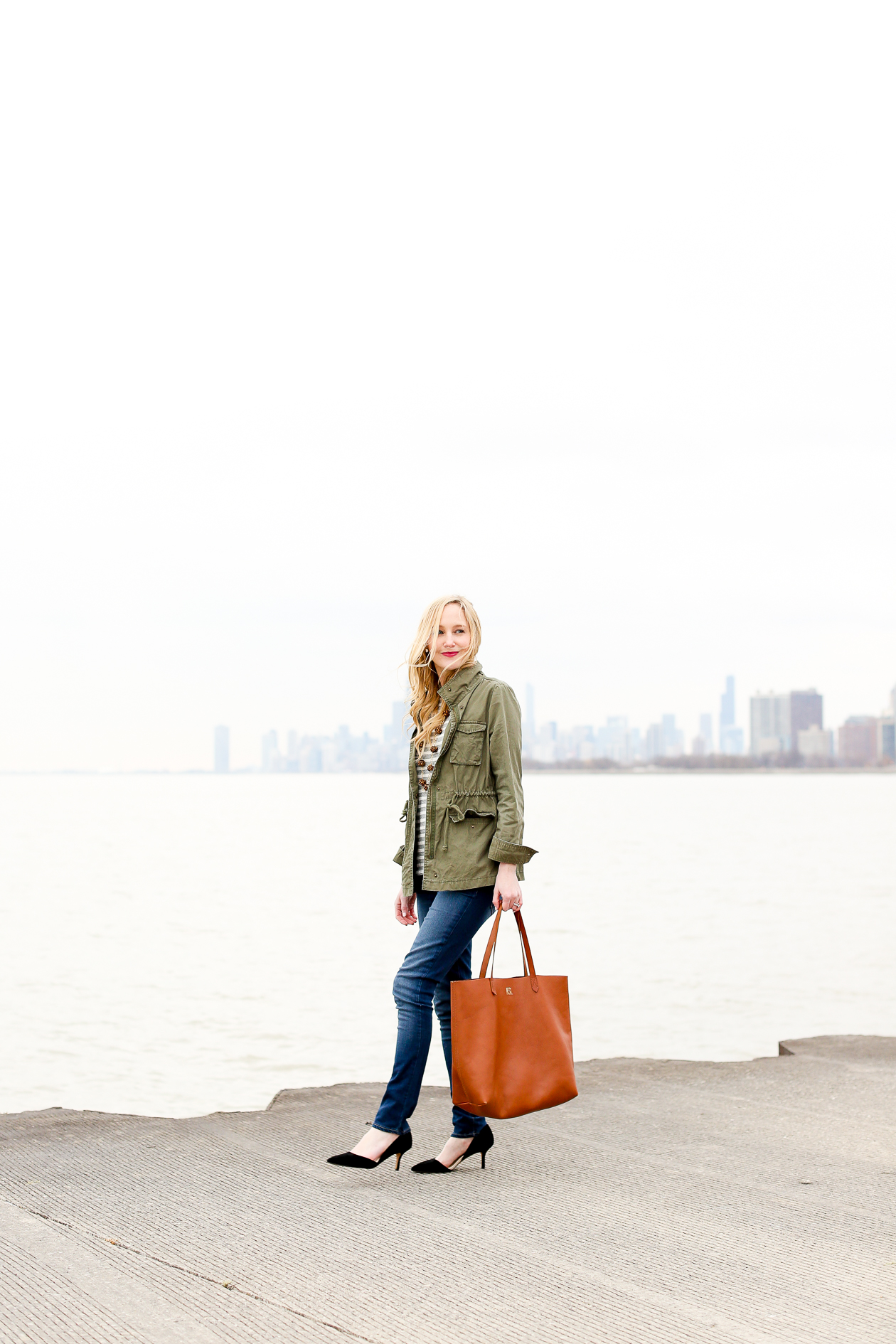 Sole Society Pumps c/o (Also available here) / Old Navy Military Jacket c/o — FYI: mine is last year's version, but I also love this one, this one, this one and this one… and check out my other favorites below! / Paige Jeans (Tip: size down! I didn't, and as you can see, they're a bit large. But SO soft and comfy!) / Daniel Wellington Watch c/o — Take 15 percent off your next order with code "KELLYINTHECITY." You can also find the watch here, and more Daniel Wellington at Nordstrom.) / J.Crew Striped Shirt (I LOVE this shirt. Get ready to see a lot of it!) / Lisi Lerch Necklace c/o / Madewell Tote (You can also find it at Nordstrom.) / Moon and Lola Earrings c/o / Similar Bracelet
Mitch and I had a great weekend, but we experienced some major disappointment, too.
If you read last week's post, you probably know just how excited we were about getting the renovation process started, so–as you can imagine–we were a little heartbroken when our contractor told us on Saturday that he needed to push it back. He's starting with us either this Tuesday or next weekend, so it's not that bad… but as Tom Petty says, "The wa-i-i-i-ting is the hardest part." ;)
When these photos were snapped on Friday afternoon, we were still giddy with excitement, though. I picked Mitch up from work and chatted with some of his students (the cutest), and then we drove over to the lake for a little stroll before the sun went down. Everything was perfect: the weather (windy, but a bit of warmth in the air), the lighting (hence the overload of photos, haha), the views (how gorgeous is that downtown skyline?!), and the feeling that change (spring, the renovation and a bunch of other stuff) is just around the corner.
Siiiigh. It's okay. At least we really have something to look forward to this week!
In terms of Friday's attire, I have quite a bit to say:

I'm all about the military jackets right now, especially when paired with striped tees and shift dresses. (I recently scored this little polka dot number, and I'll definitely be wearing it with my military jacket this spring! Tip: Go down a size in the dress. It runs large.) My jacket is last year's version of this one, but I also love this one, this one, this one and this one. Check out my other faves above!

I'm giving away a pair of shoes from Sole Society on my Instagram account this morning! I'm obsessed with Sole Society (which is also carried at Nordstrom), as their shoes are comfy, affordable and super cute. The Jenn, which I'm wearing in this post, is probably my favorite, as it's such a classic. But the company recently sent me the Avalon in "French Taupe," and I adore them. (I find that Sole Society runs TTS, btw.) Anyone else ridiculously excited to pack away the winter clothing and break out the spring wardrobe?! Ugh. No more puffers and boots.
I can't recommend this striped long-sleeved tee enough. I was wearing my red-and-white one so often that I bought the gray and black versions last week. The shirt is perfect, and it's definitely going to be a springtime staple for me. I'd recommend going one size up!

For the next few weeks, you can take 15 percent off your Daniel Wellington order with code "KELLYINTHECITY." Fun fact? A few months ago, Noodle ate my favorite DW watch… OFF MY WRIST WHILE I WAS SLEEPING. Not sure how that's even possible, especially considering there was absolutely no wine involved. But, yeah. It's been replaced, and I'm so happy! :)

Searching for new pair of jeans? Look no further. I recently invested in a couple of pairs of Paige Skyline Skinny Jeans, and they're without a doubt the softest jeans I've ever owned. Just read the reviews for each pair — I clearly should have sized down with mine, and didn't. ;) Looks like they're going in the dryer for an hour! Or I'm eating that second box of Girl Scout cookies…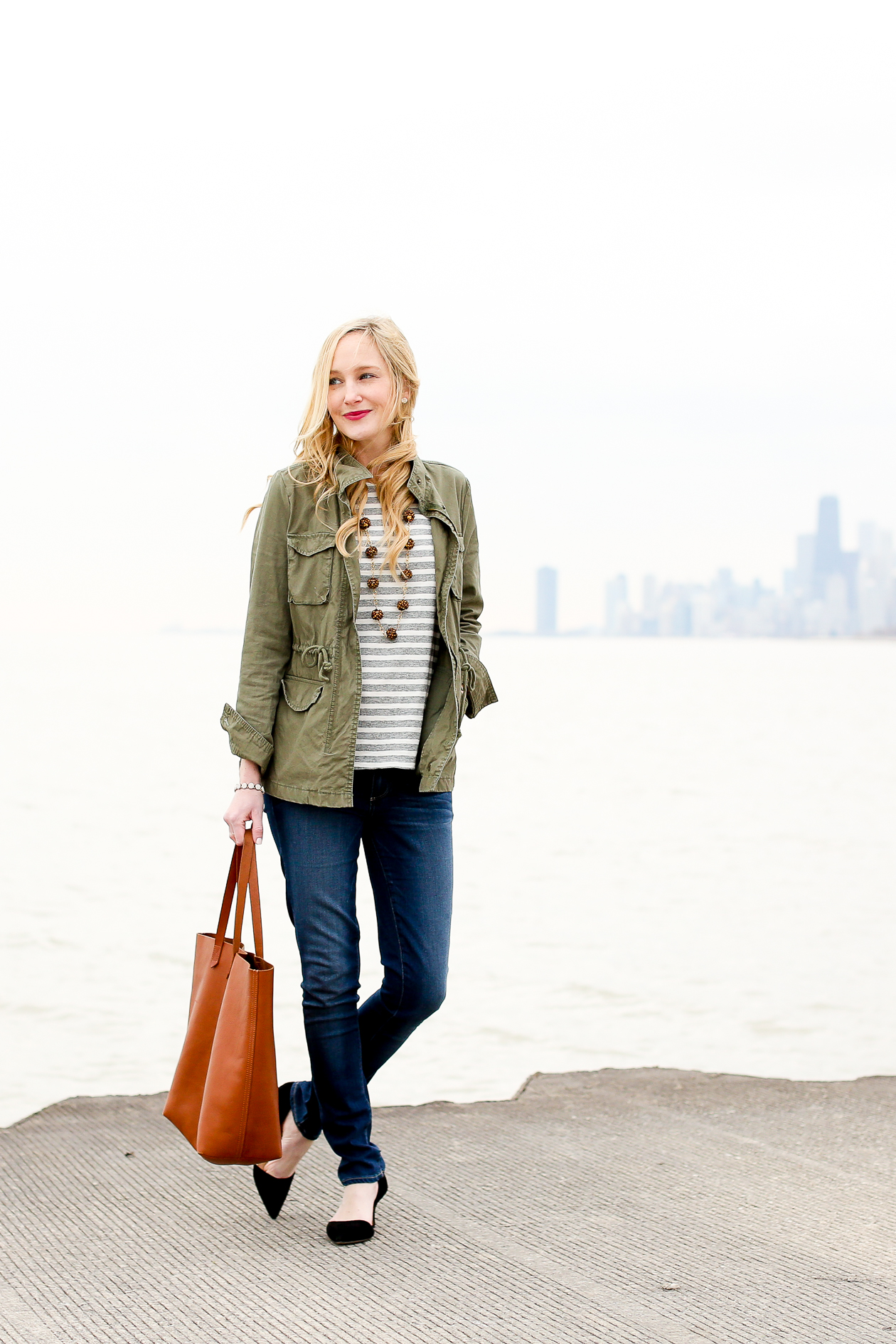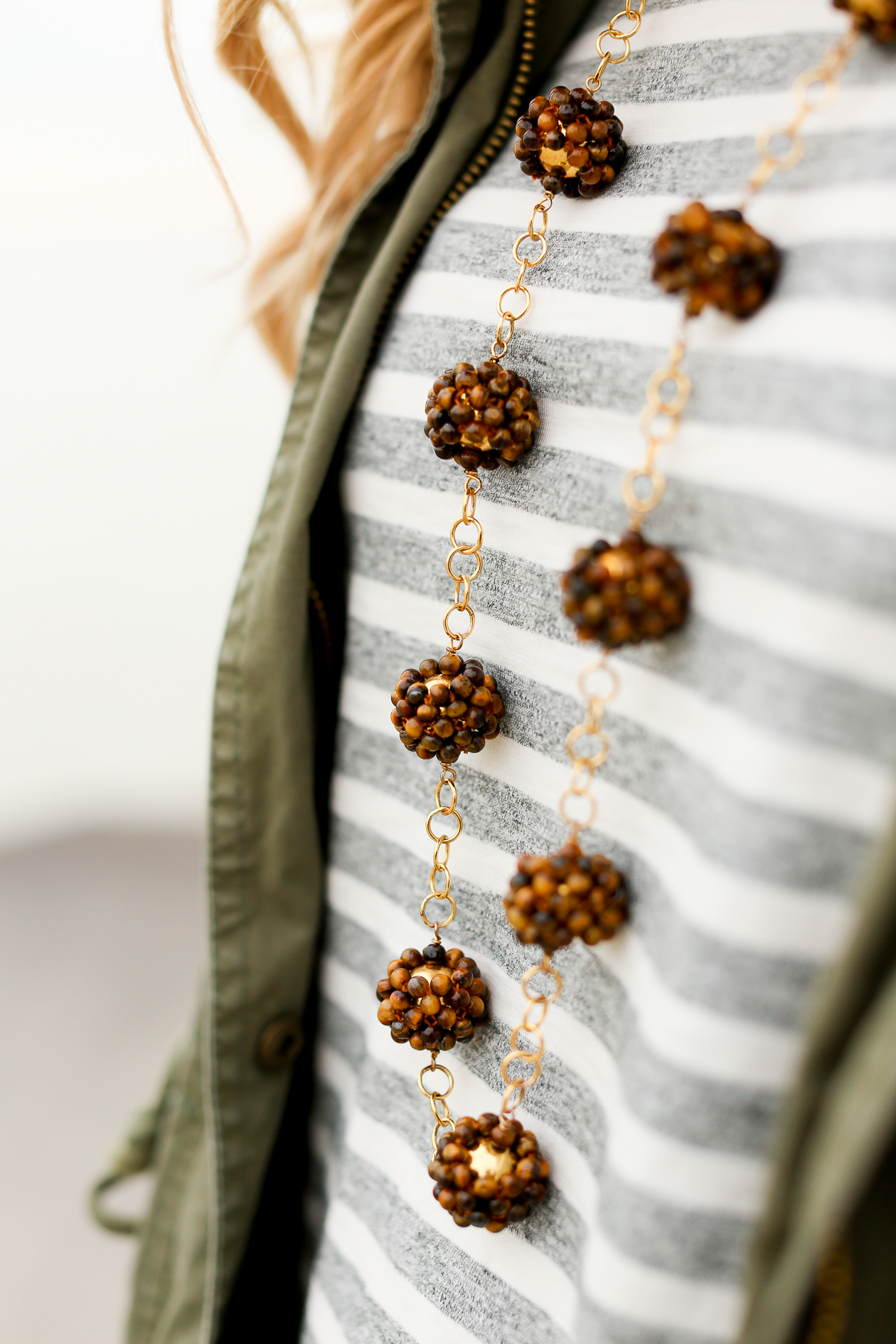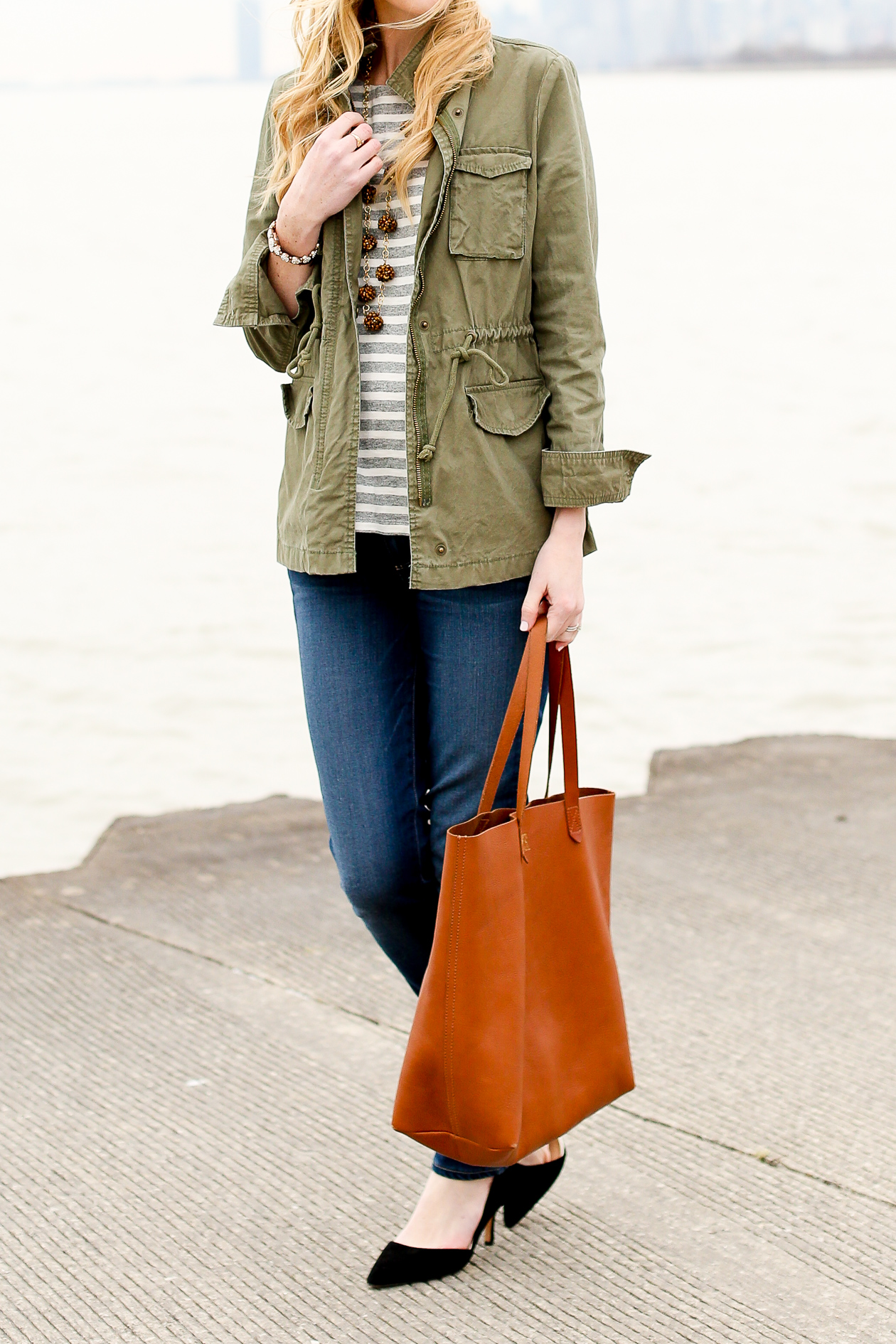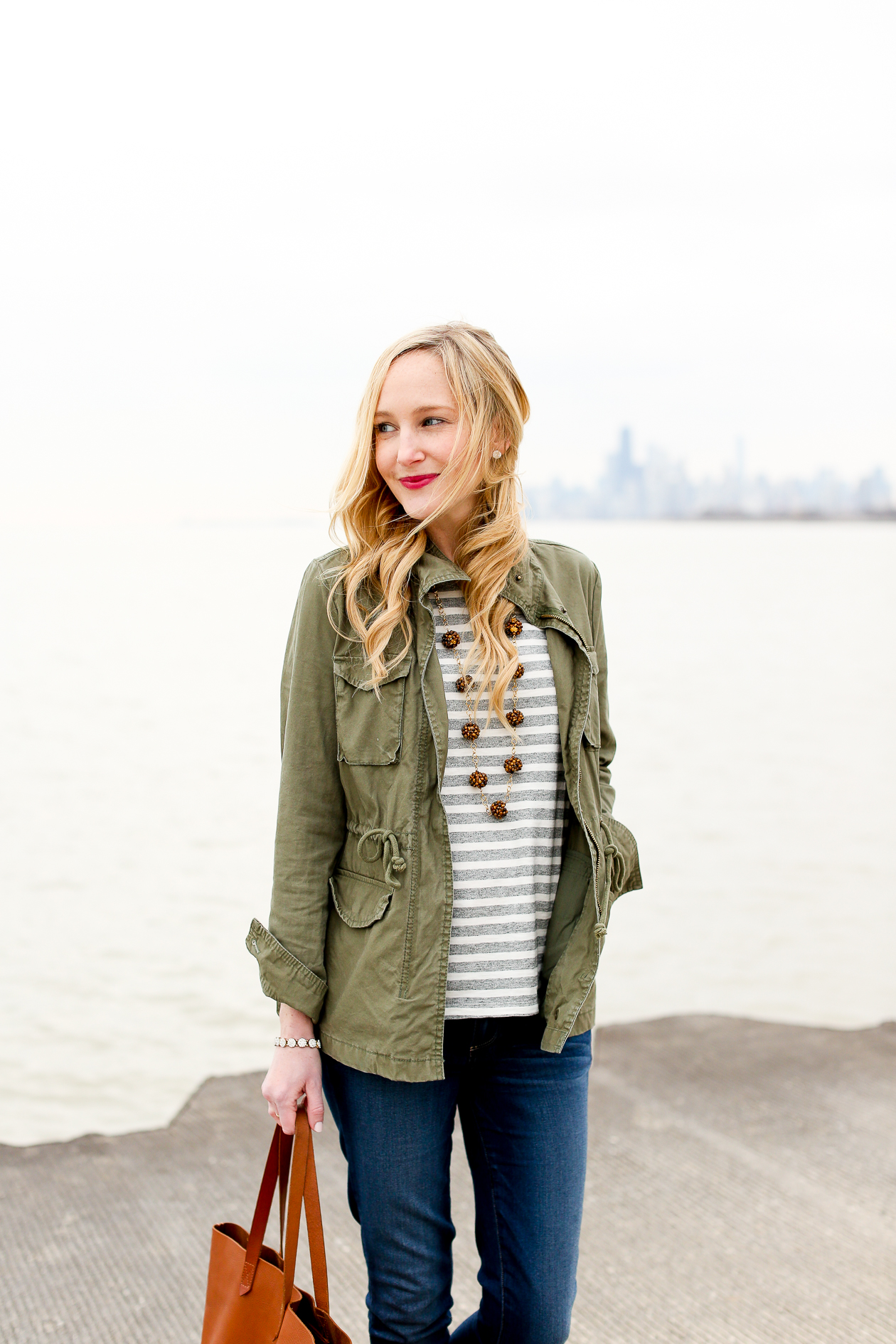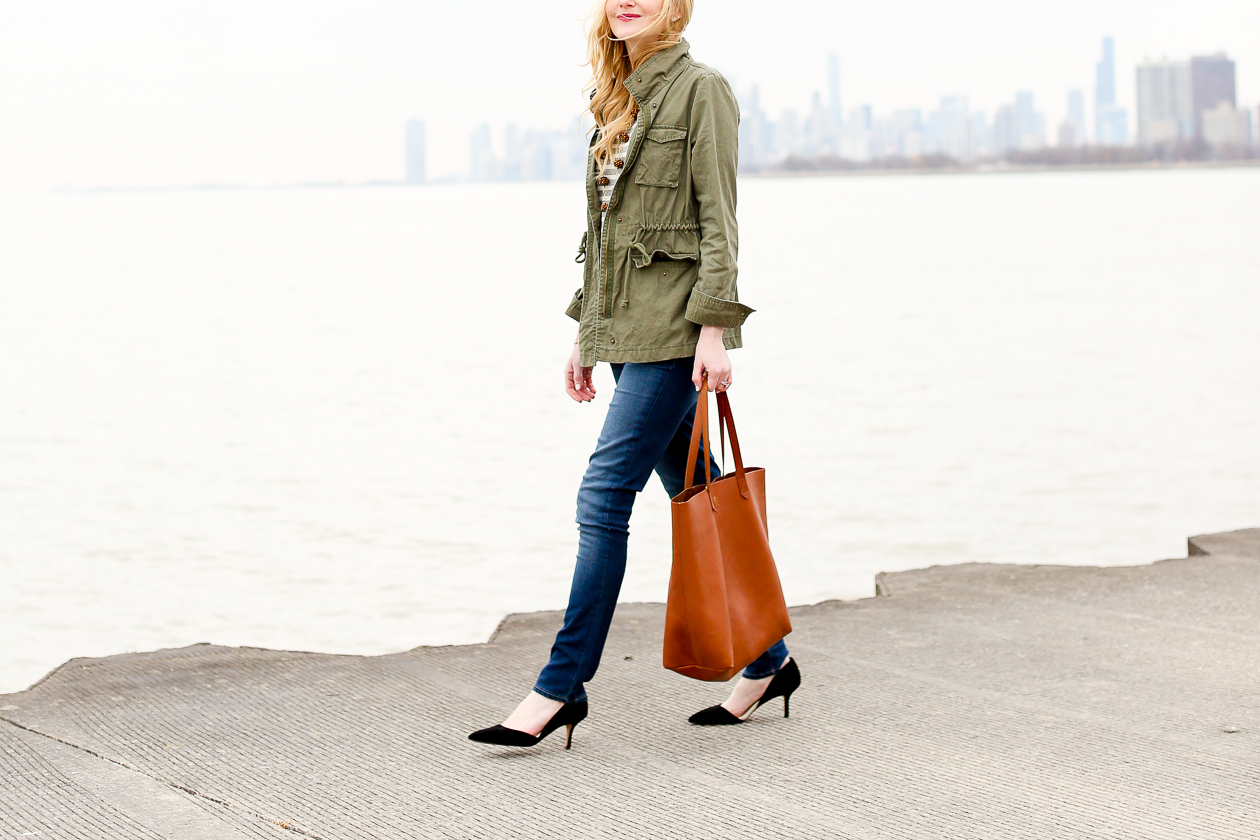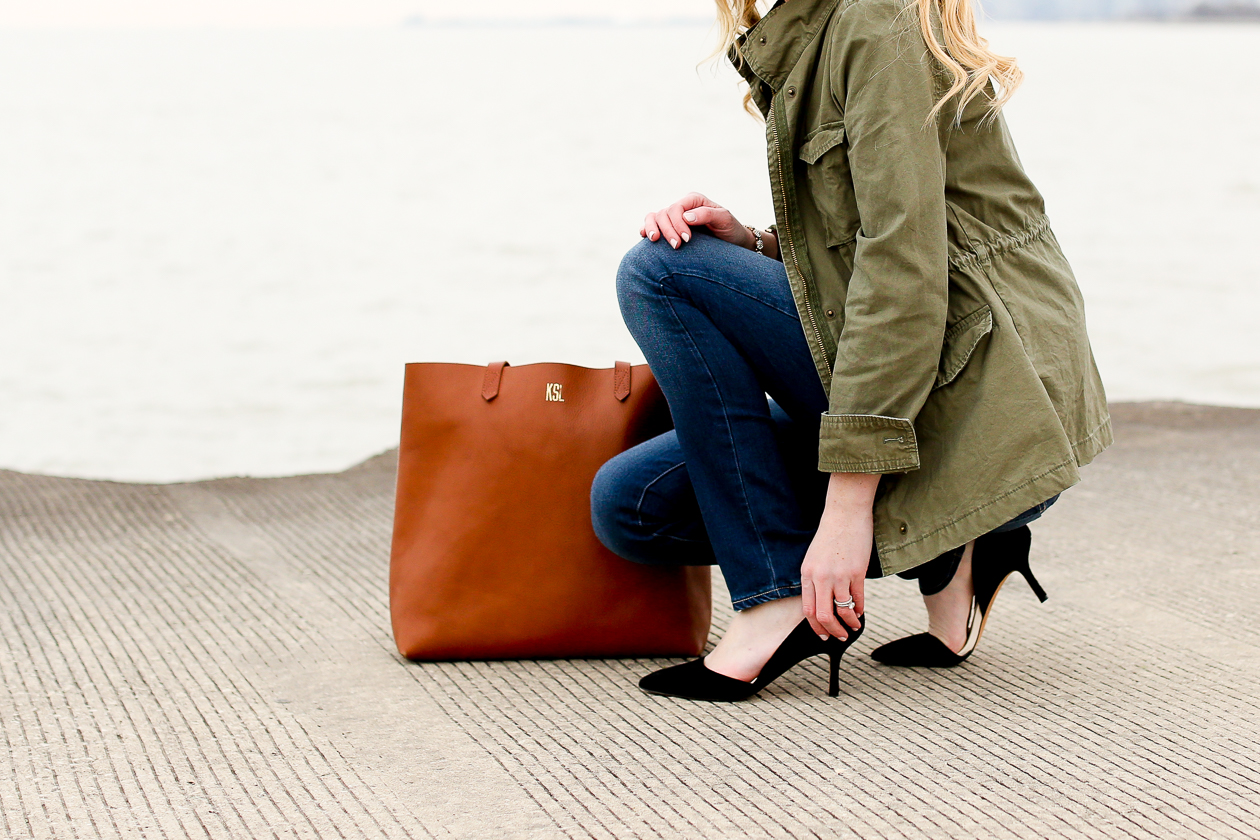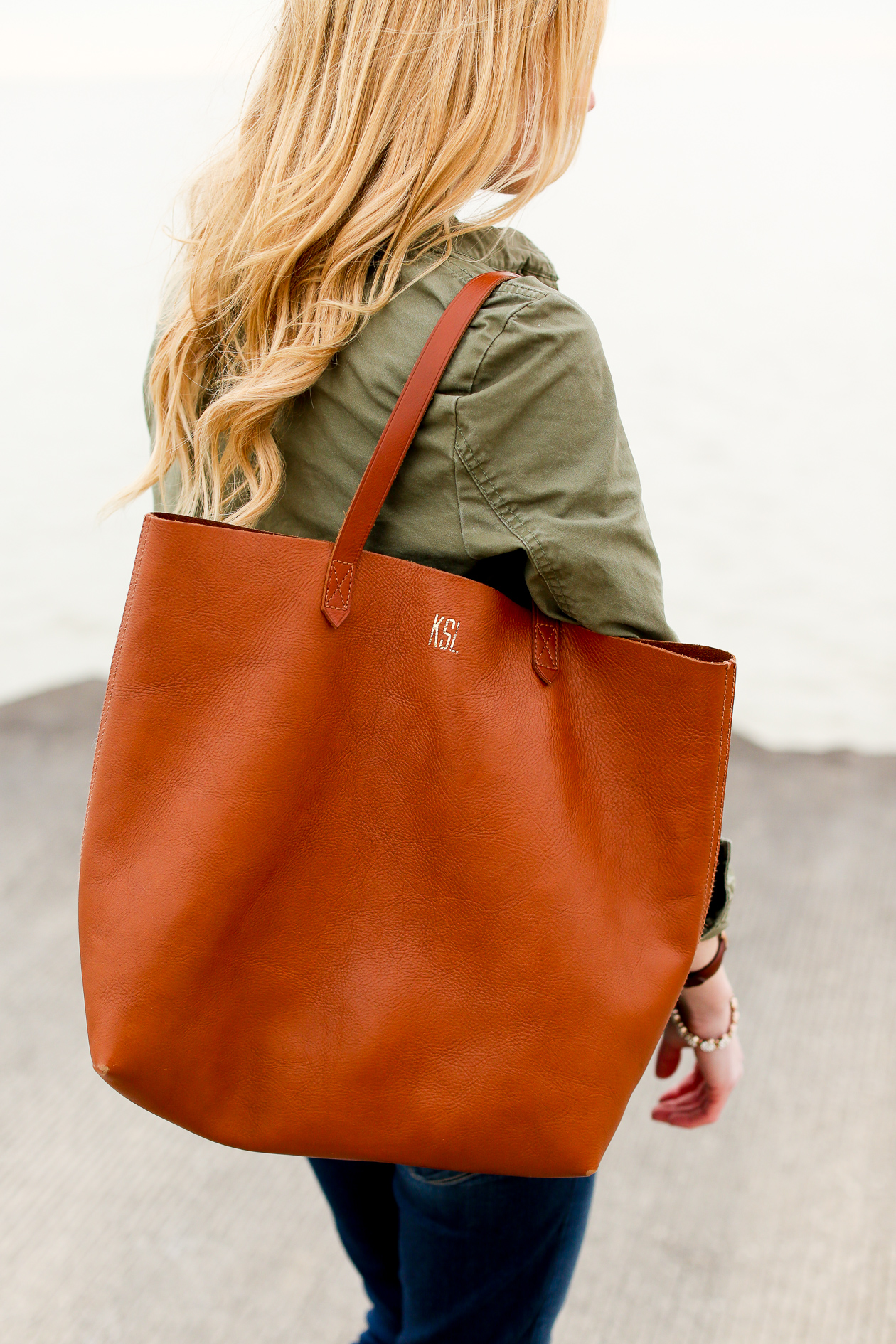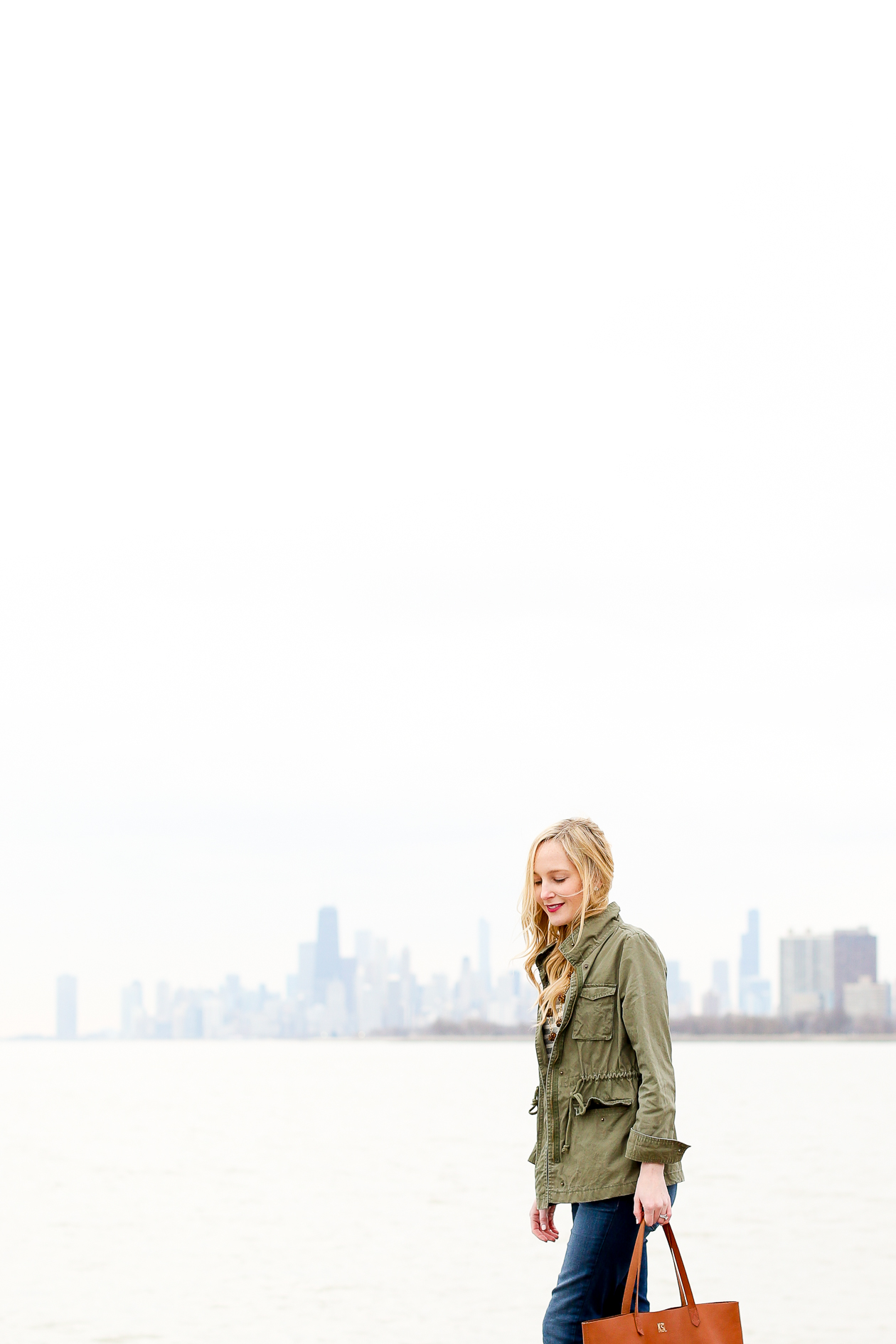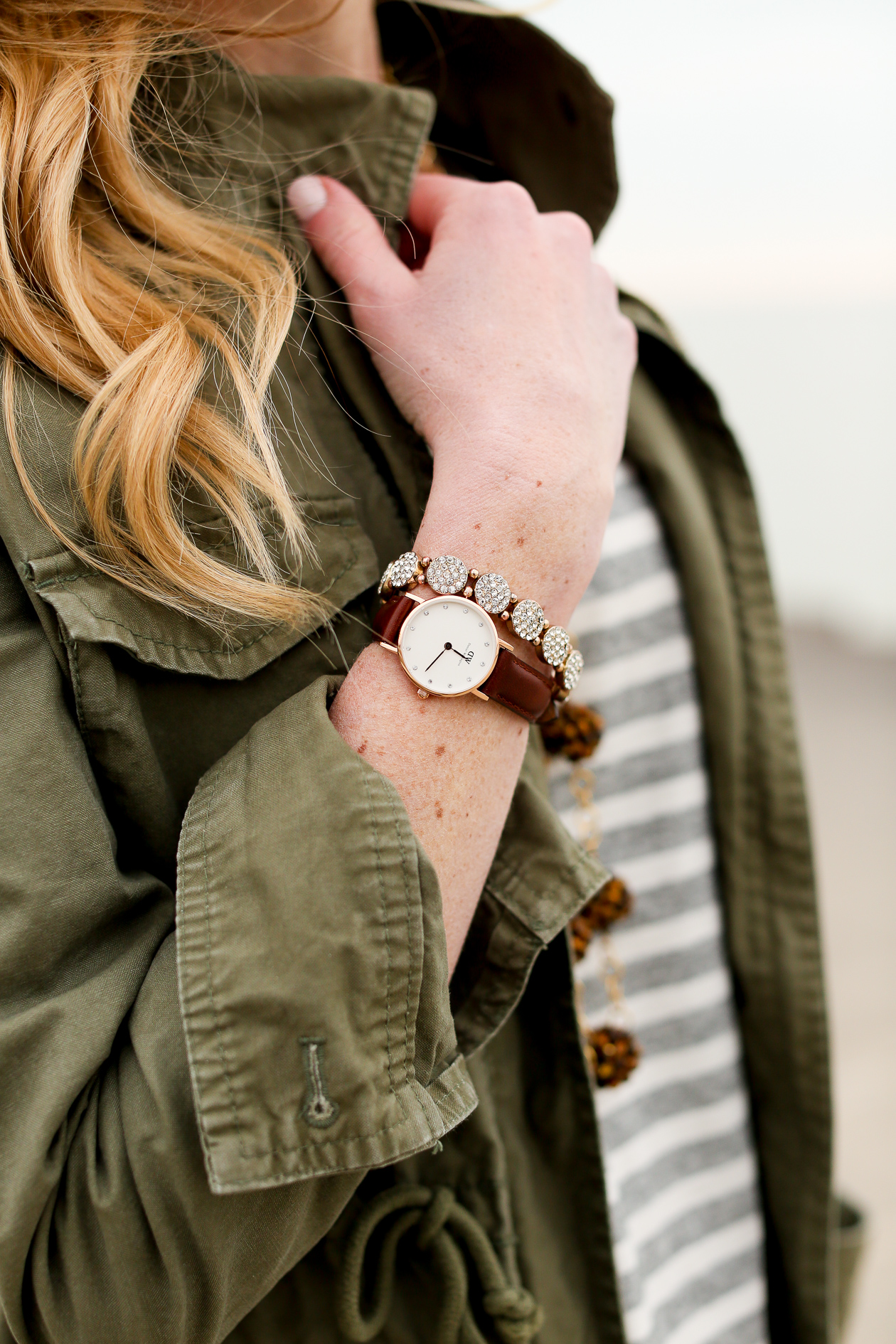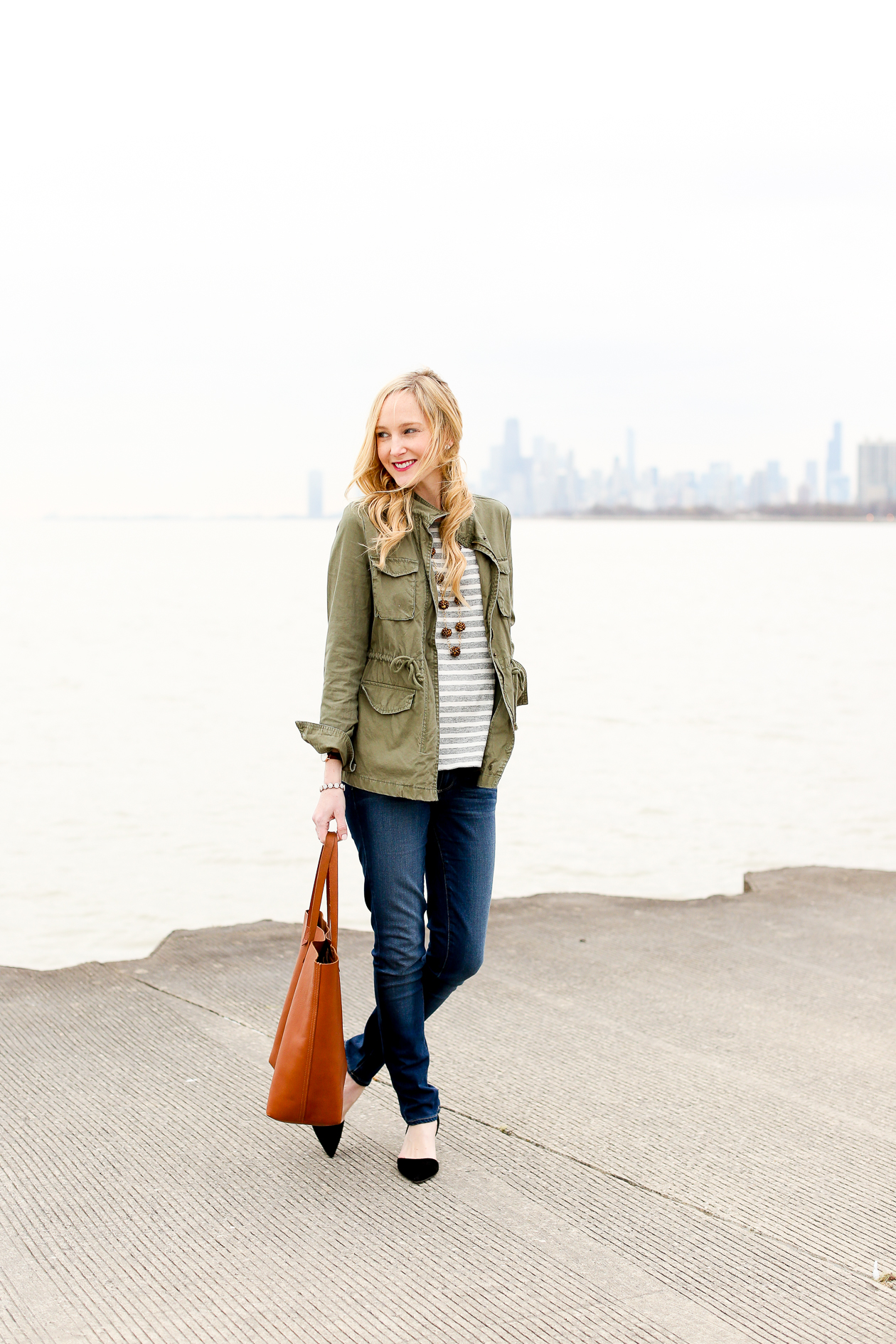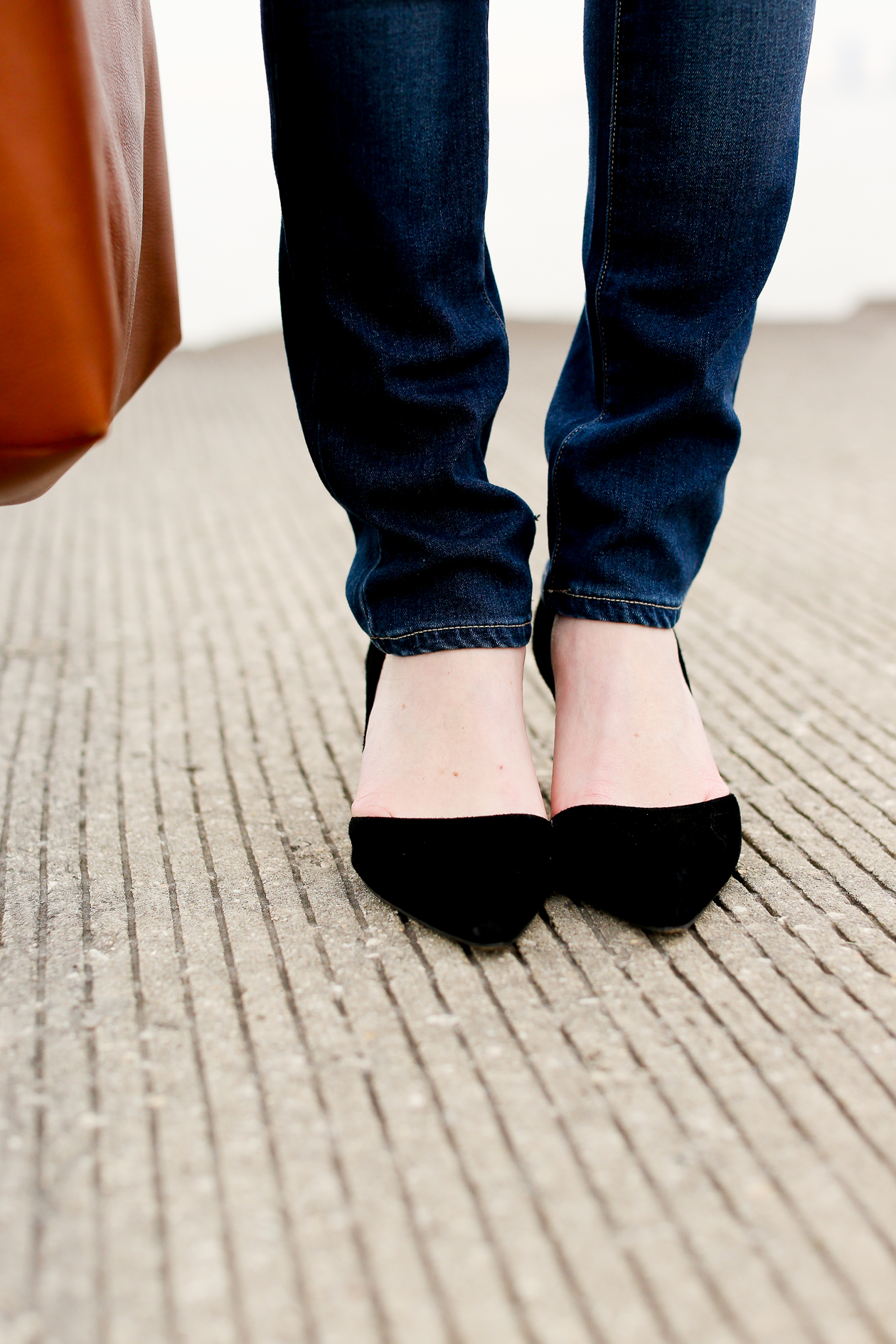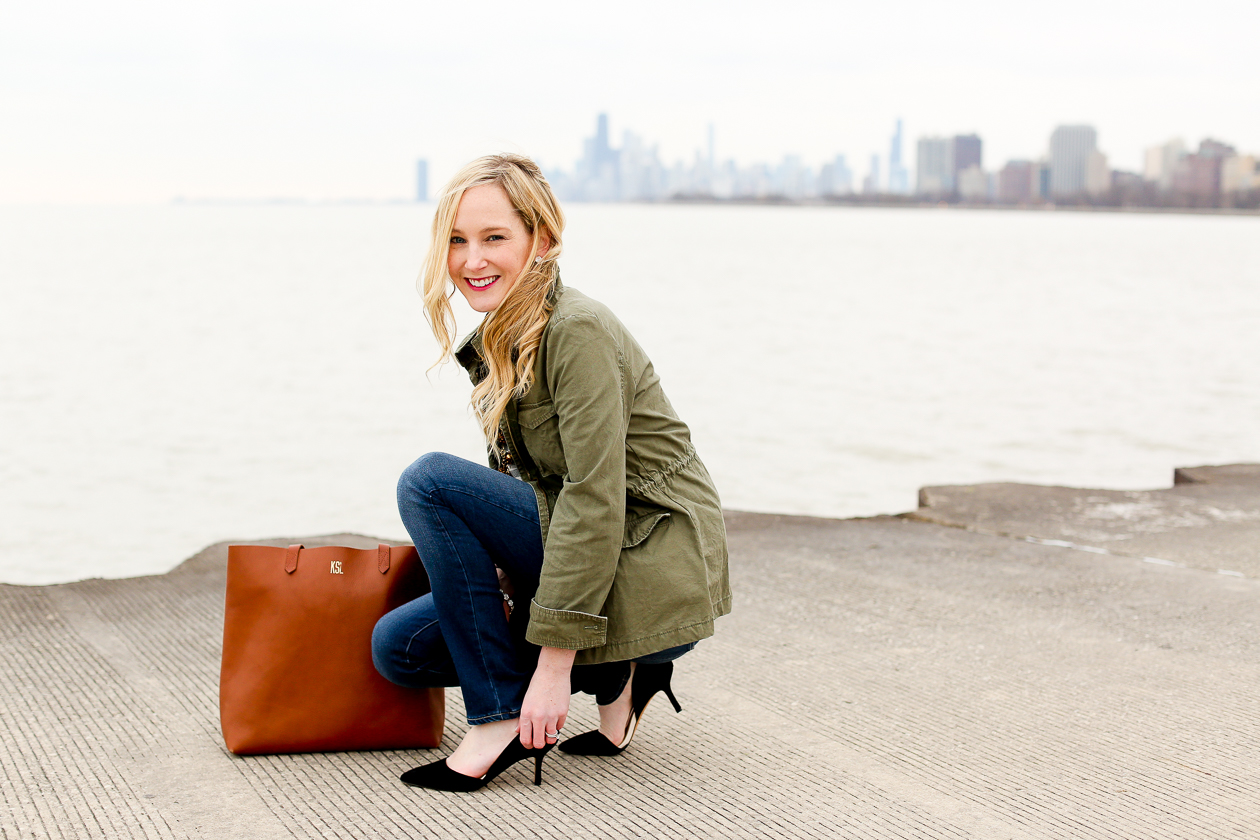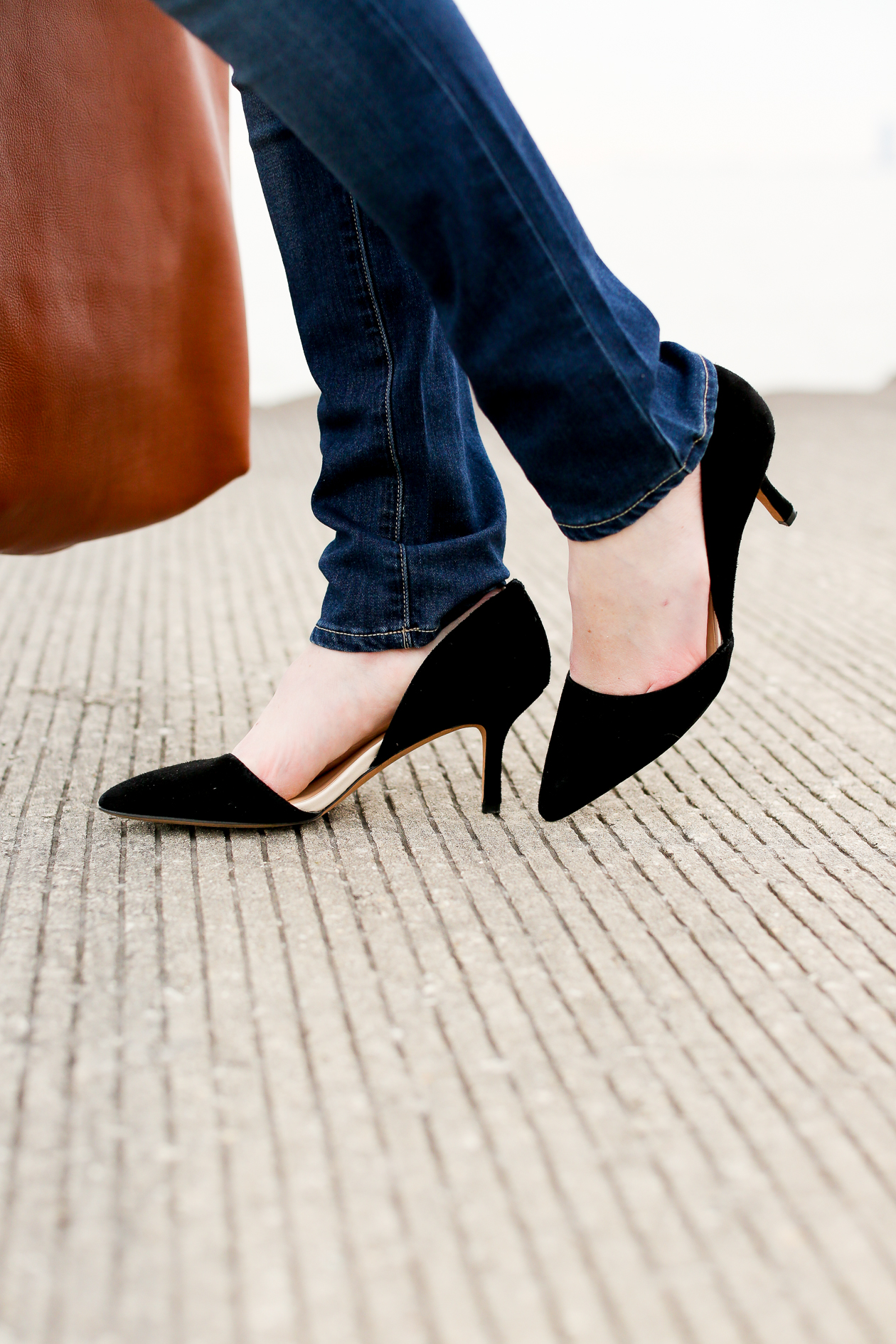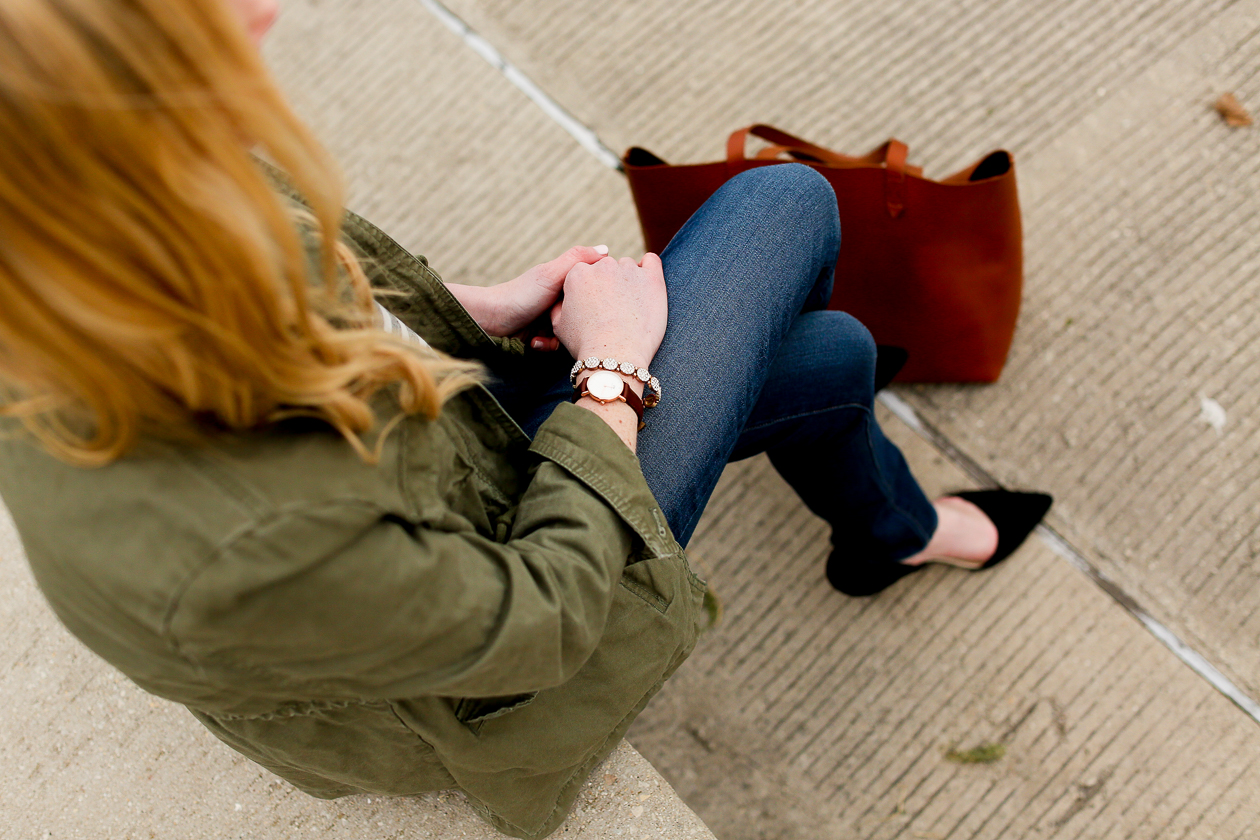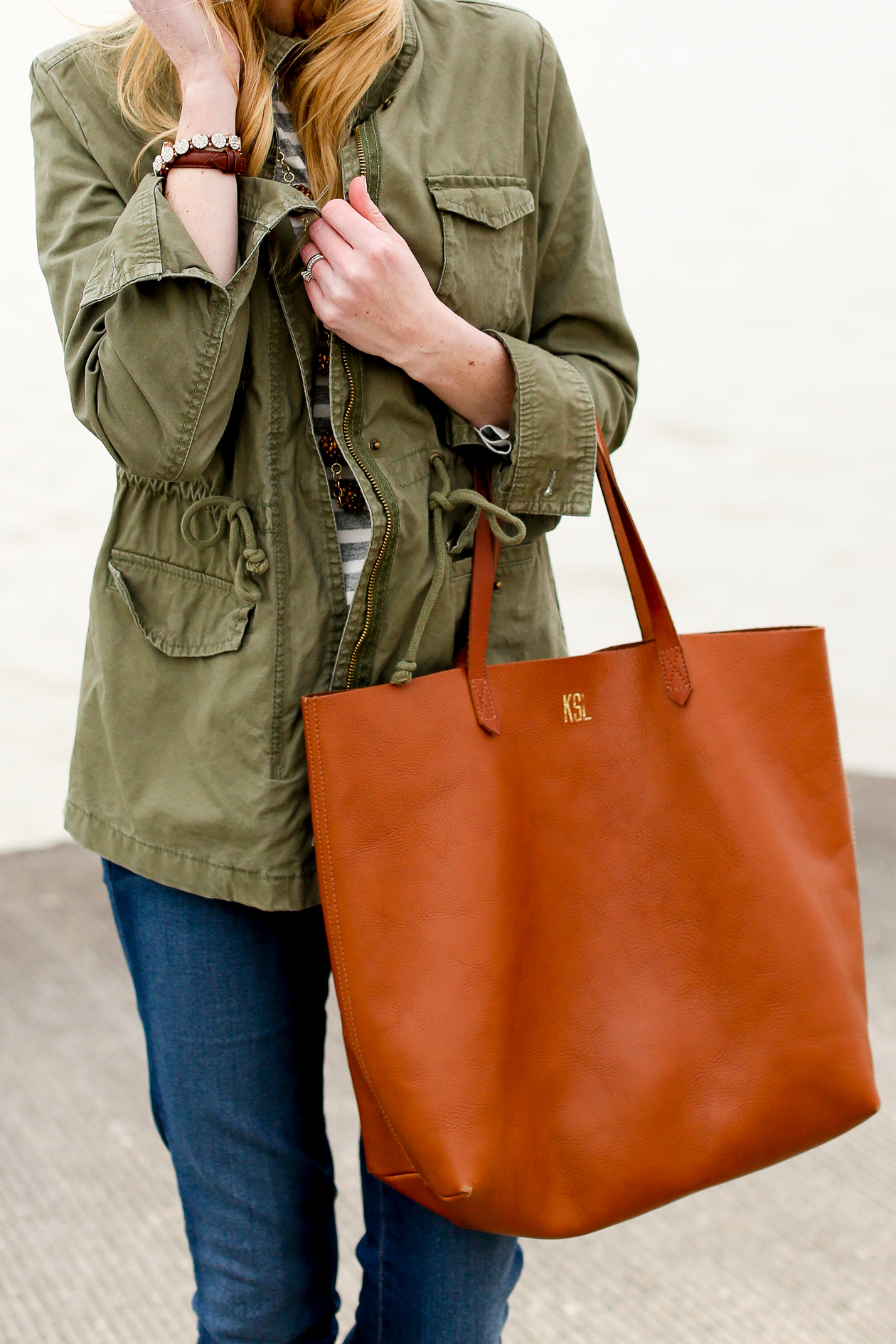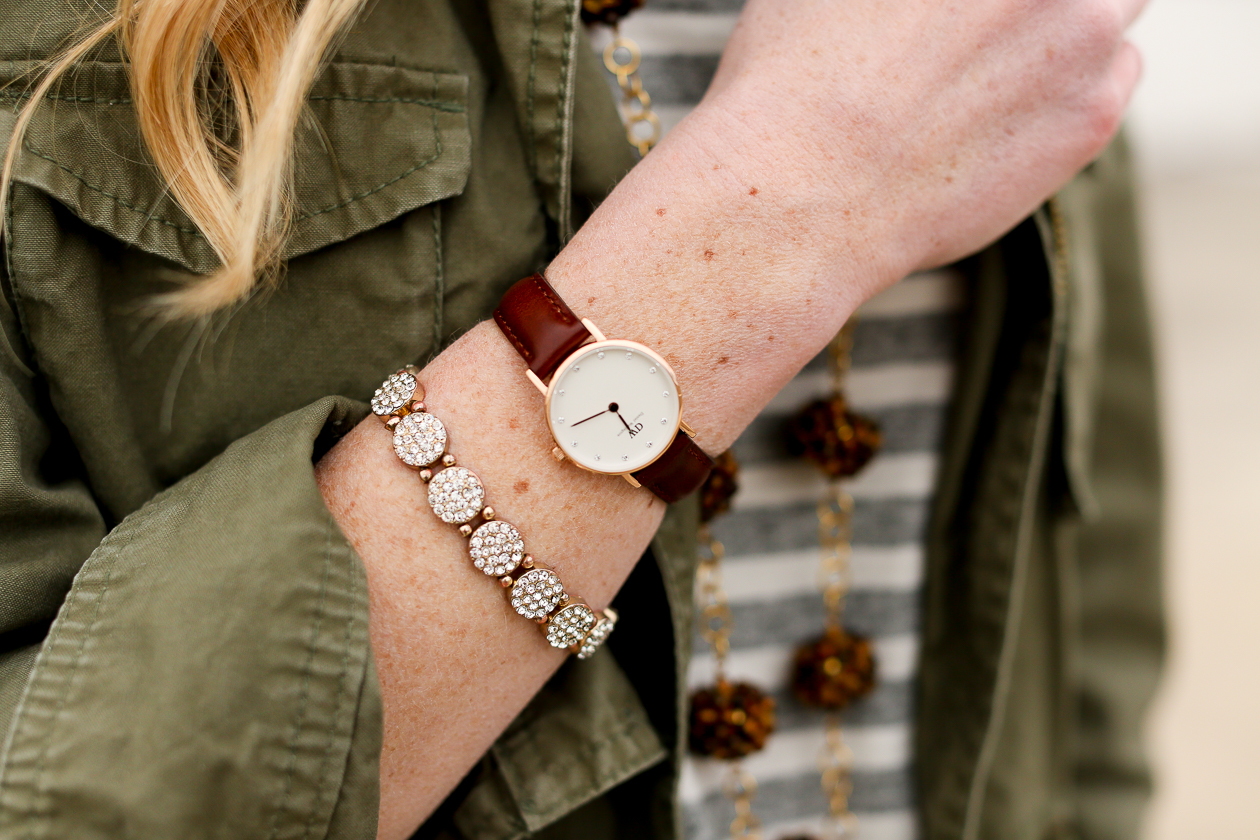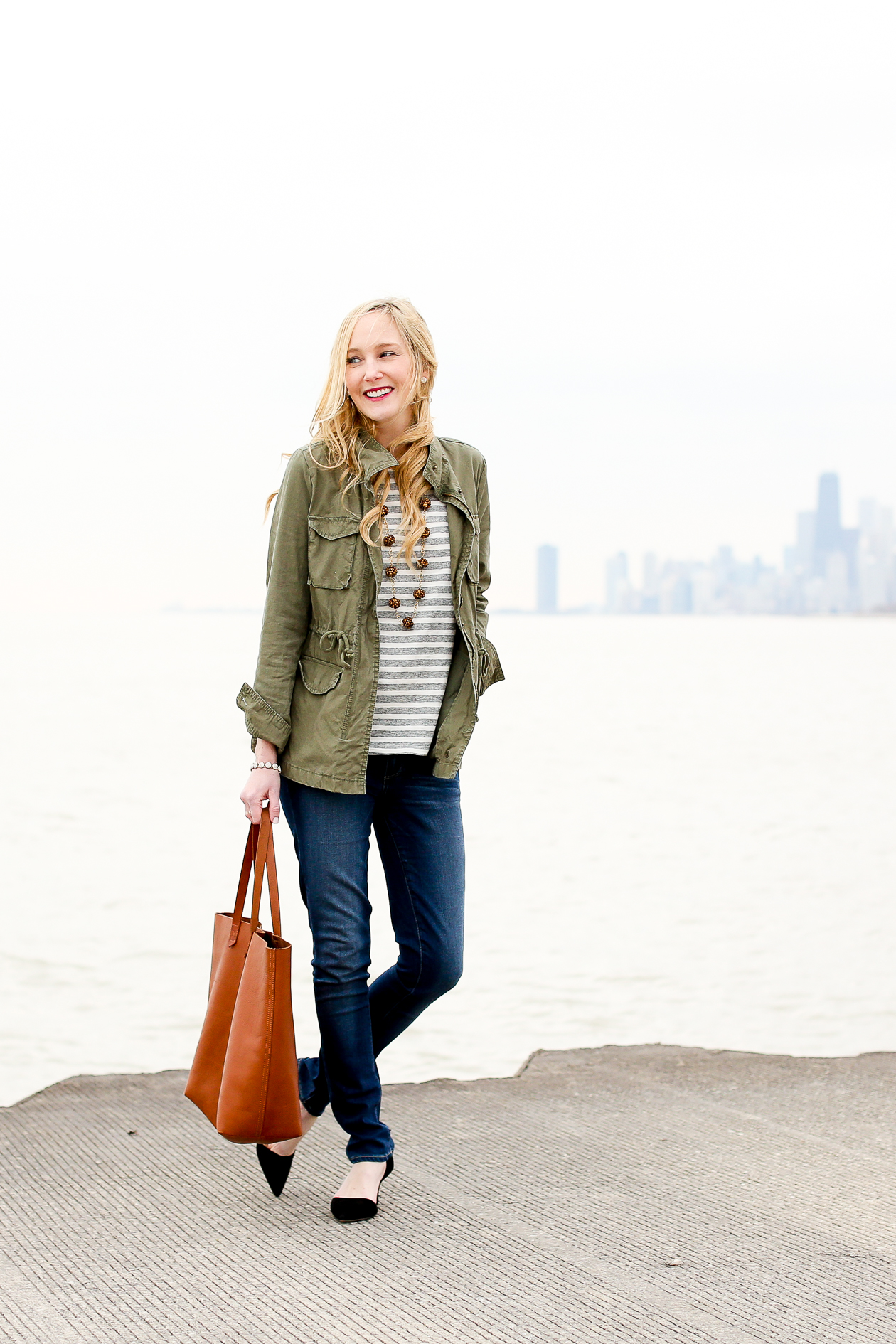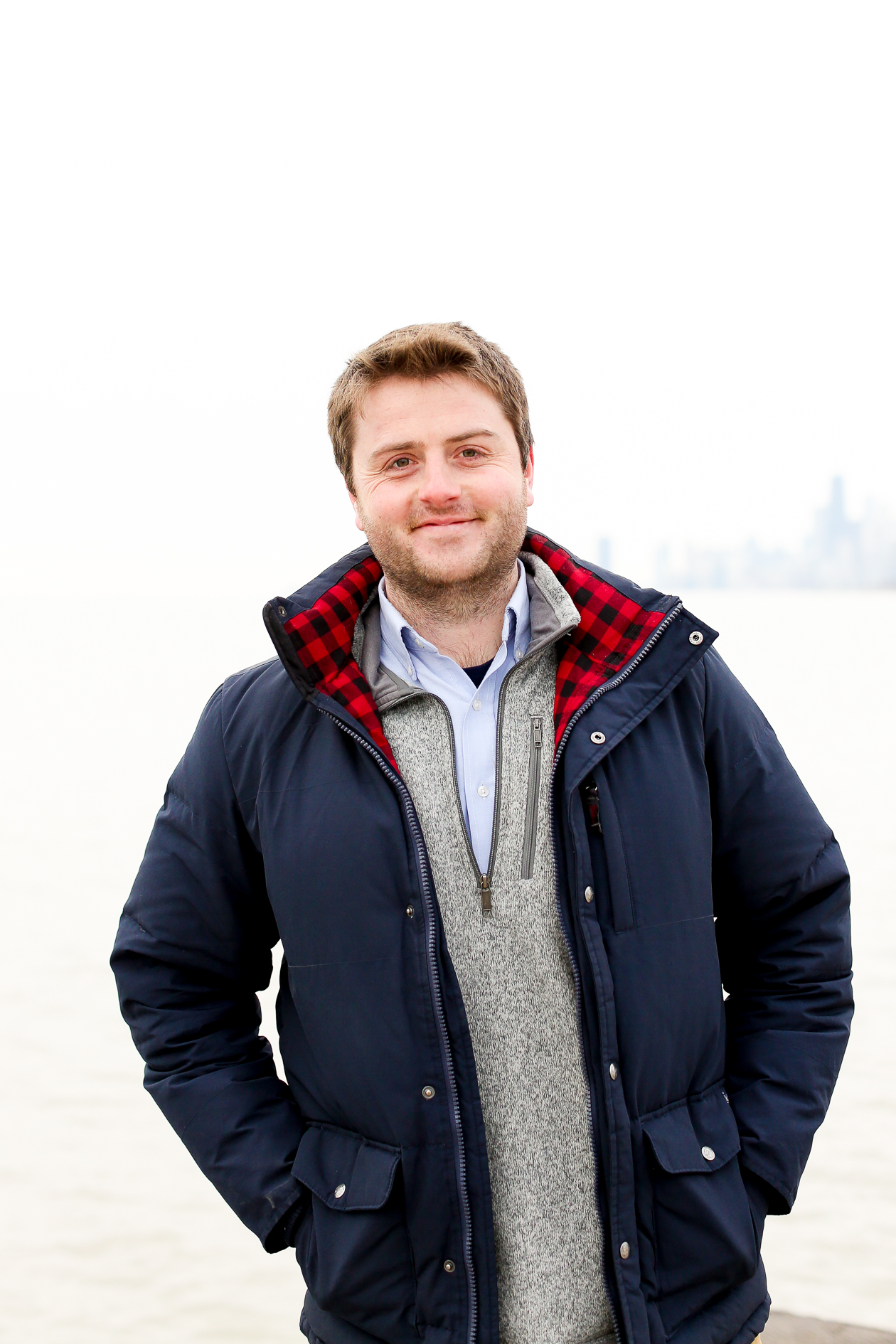 Love my photographer. ;)
Shop the Post:

Sole Society Pumps c/o (Also available here) / Old Navy Military Jacket c/o — FYI: mine is last year's version, but I also love this one, this one, this one and this one… and check out my other favorites below! / Paige Jeans (Tip: size down! I didn't, and as you can see, they're a bit large. But SO soft and comfy!) / Daniel Wellington Watch c/o — Take 15 percent off your next order with code "KELLYINTHECITY." You can also find the watch here, and more Daniel Wellington at Nordstrom.) / J.Crew Striped Shirt (I LOVE this shirt. Get ready to see a lot of it!) / Lisi Lerch Necklace c/o / Madewell Tote (You can also find it at Nordstrom.) / Moon and Lola Earrings c/o / Similar Bracelet