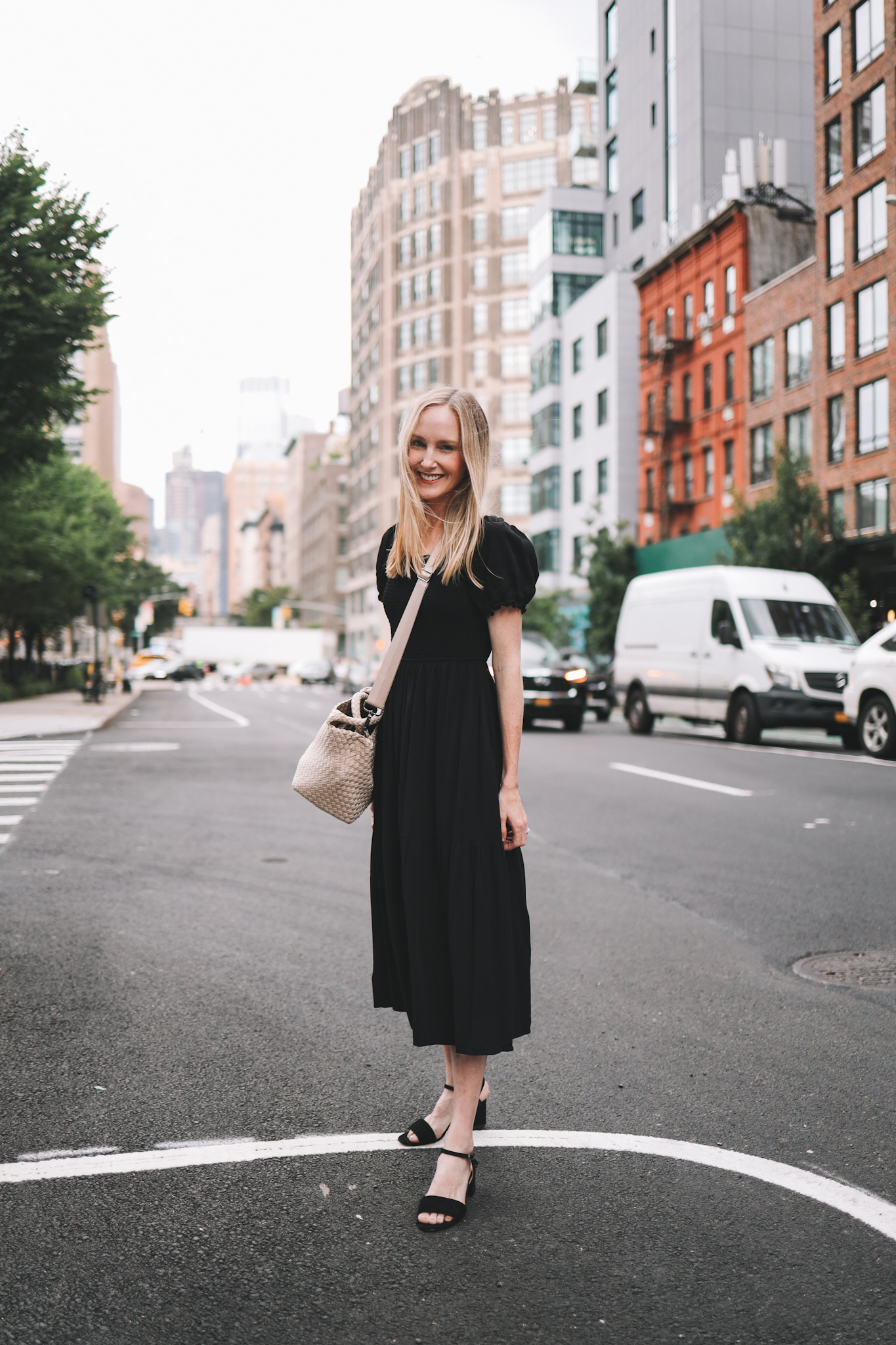 Little Black Amazon Dress (Lightning Deal!) / Sandals / Bag / Necklace
I didn't pack exceptionally well for New York. 😆 I've always been a notorious over-packer, but I've been actively trying to change that this year. So I packed my carry-on with just the basics—and neglected to remember that I would need some other outfits beside the two I brought for the surprise parties. No matter where I'm going, though, I almost always pack this dress because it travels so well and is extremely versatile. And thank goodness I brought it along this time, too. Because once again, it saved me.
This dress can accomplish great things in a pinch. 😉 When paired with sandals, it can be a casual piece—and when paired with chunky sandals or heels, it's dressier. It's one of those awesome day-to-night dresses, for sure… and I love how soft it is and the fact that it comes out of the washing machine wrinkle-free. Because the top is smocked, it's extremely forgiving, and it gives you some latitude with sizing.
(I'm wearing a size small here, but I'm sure I could have gone up a size and been fine due to that wonderful smocking.)
The best part is that it comes in oodles—yes, oodles—of colors and patterns. I picked up the olive green and light blue ones today since the dress is an Amazon Lightning Deal; couldn't help myself!
Definitely give it a try. It's one of my most-recommended dresses of 2022!
Shop the post:
Little Black Amazon Dress (Lightning Deal today!) / Sandals / Bag / Necklace