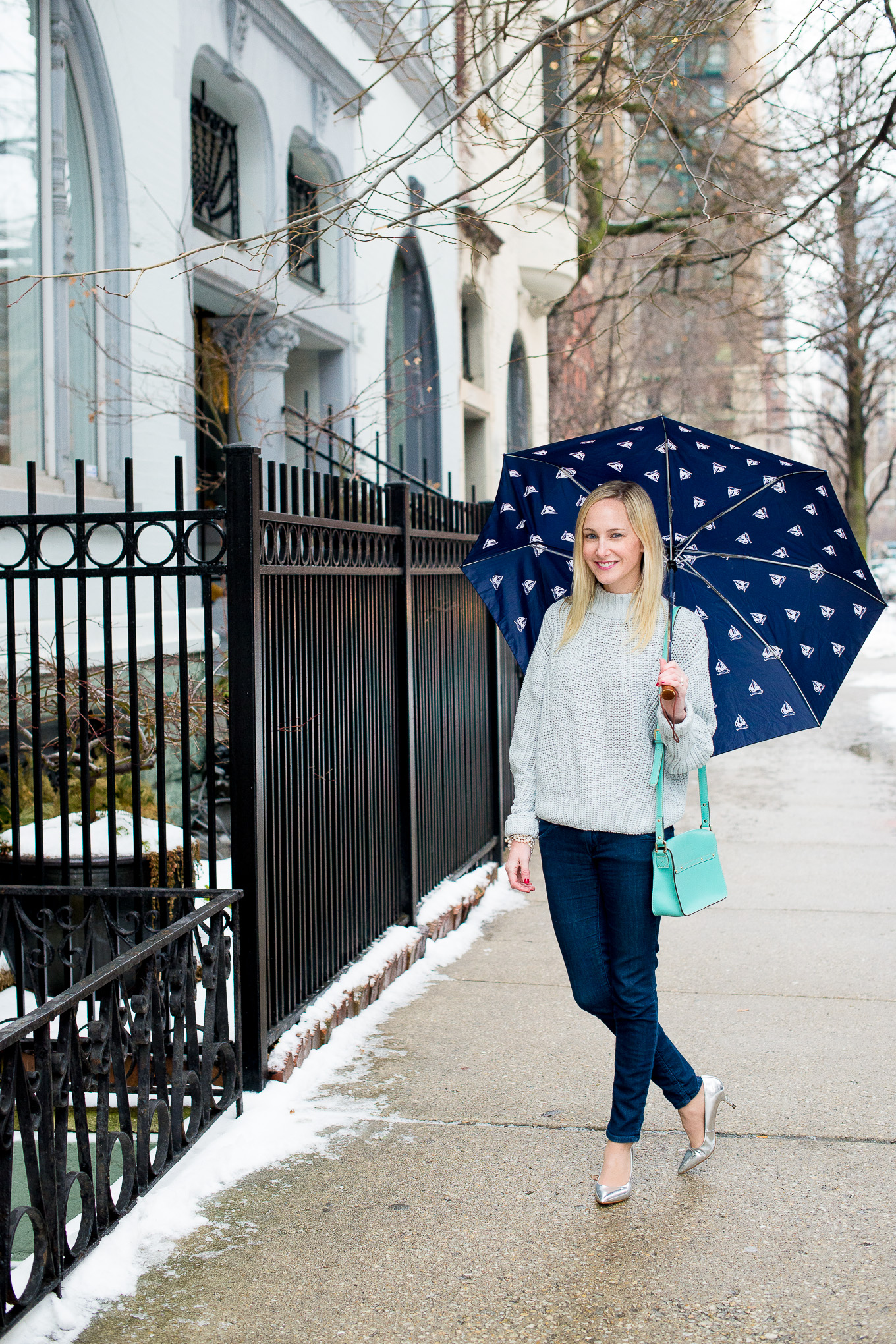 Cameo Sweater (via ifchic) /Hudson "Collin" Jeans / C.Wonder Pumps (I know. Devastation. RIP C.Wonder. I'm obsessed with this similar pair, though.) / J.Crew Umbrella (Old, similar here) / Kate Spade Bag (Old, similar here and here) / Hazel & Marie Pearl Earrings and Bracelet (c/o) / Clinique Lipstick ("Chubby Peony")
Recently, I had the pleasure of shopping #ifchic24, ifchic's 24-hour promotional event that occurs on the 24th of every month. Which is where this adorable Cameo sweater came from. (Huzzah! A Chicagoan can never have too many sweaters.)
How #ifchic24 works:
Every time you visit the ifchic website, you're able to collect "ifchic coins." (One ifchic coin equals one dollar.) It's kind of like a scavenger hunt. Find the coins on different pages of the website, and simply click to collect 'em. You can earn as much as $6 per day, and save up to $180 on your entire purchase during #ifchic24 events! (Take note, though: your collected coins don't roll over, so it's important to use them up on the 24th every month!)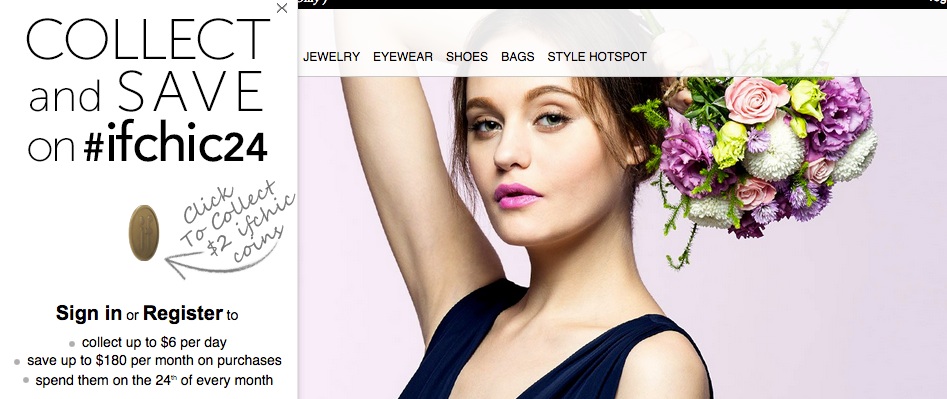 I'm not the most technologically savvy lady (ironic, I know), but I had a super easy experience collecting the coins and shopping the event. My package arrived so quickly, too. And the quality of the sweater? Insane. :) It definitely got me through some cold, drizzly days last week!
Anyway, I highly suggest giving #ifchic24 a try! Be sure to check out the retailer's website, and browse my favorite designers: JOA and Pink Tartan. And mark your calendars for March 24th!