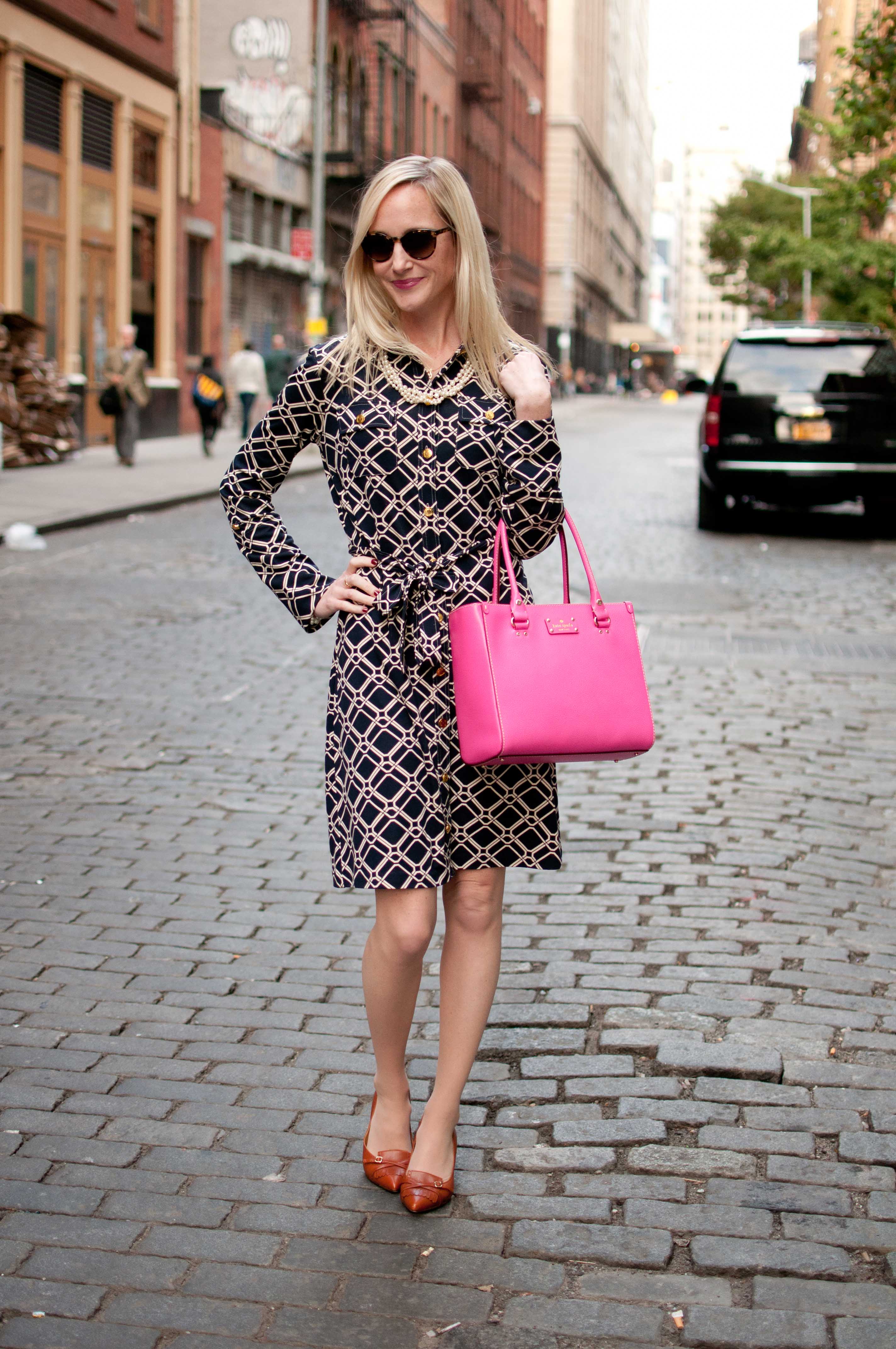 Congratulations to Kim Wagner, winner of the Lisi Lerch "Kelly" Necklace Giveaway! Kim, I hope you enjoy your necklace as much as I enjoy mine. ;) It seems to go with pretty much everything! Happy weekend, girl!
Dress: Elizabeth McKay (c/o) — Absolutely adore this dress! The material is gorgeous, soft, and heavy enough to keep me warm on chilly fall days in New York. (That wind has been rough, hasn't it?!) The dress is available in additional sizes here! / Bag: Kate Spade / Necklaces: J.Crew (Old), almost identical here; and Paradise, almost identical here / Kitten Heels: Brooks Brothers (On sale!) / Watch: Michael Kors / Bracelet: J.Crew / Earrings: J.Crew, cheaper version here / Sunnies: Kate Spade, available via eBay here, and similar version here (Ray-Ban)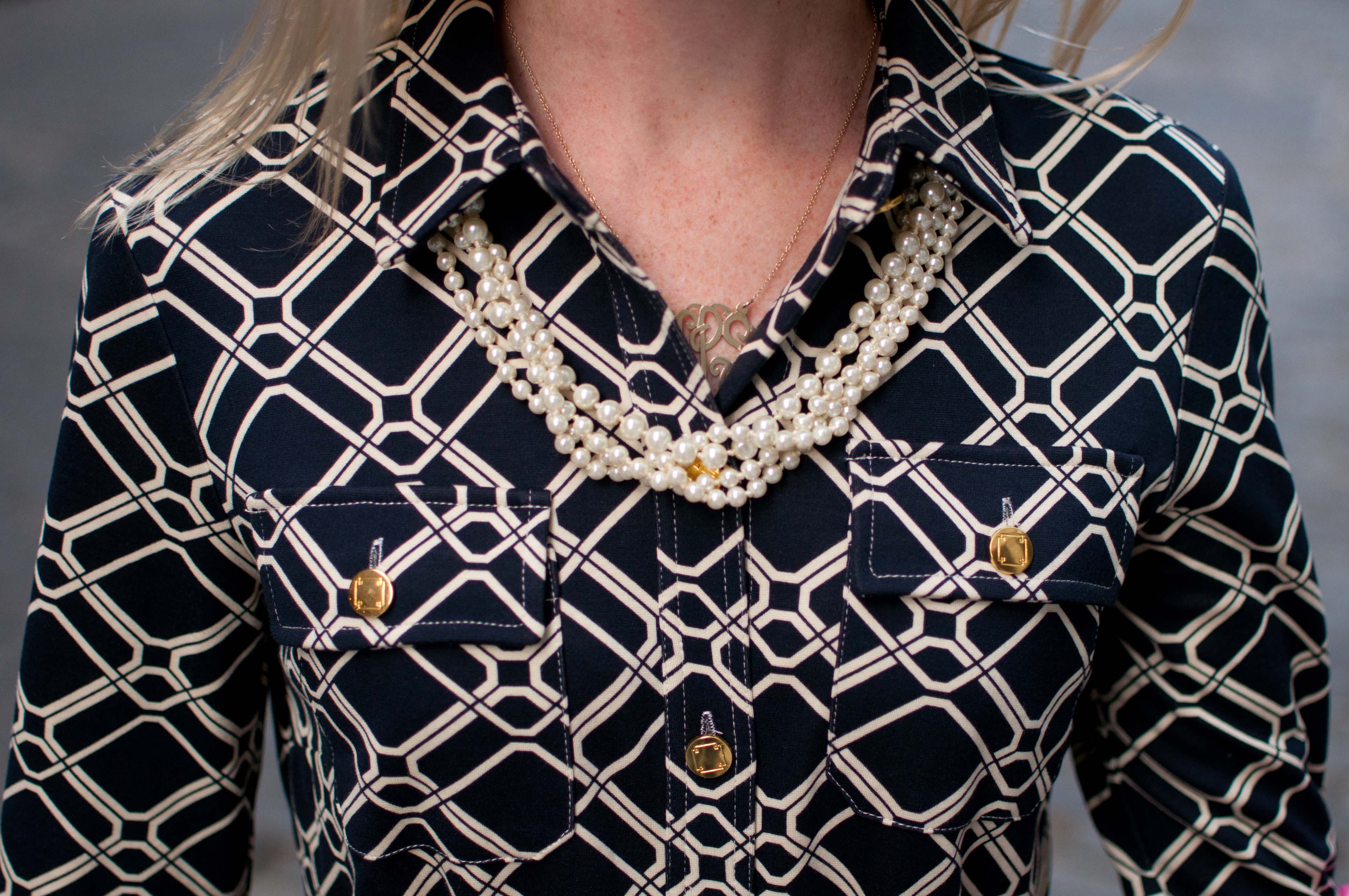 Yesterday, Mitch and I headed down to SoHo's gorgeous Crosby Street Hotel to chat with StyleWhile, a Finnish company that's partnering with Saks Fifth Avenue to bring app users a unique shopping experience.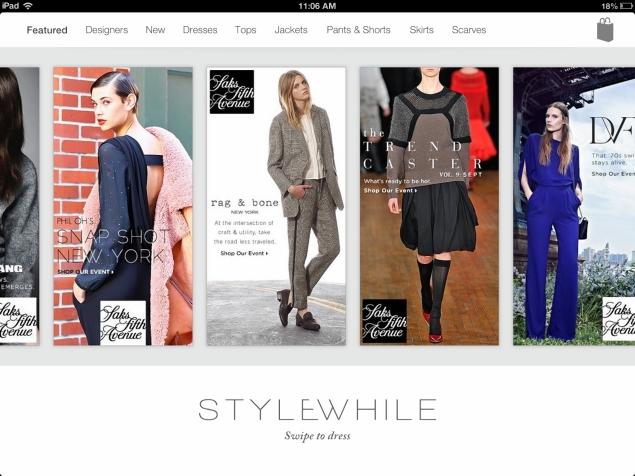 Don't like buying clothing if you can't try it on? Don't live near a Saks? No problem. StyleWhile's app allows you to visit the store's virtual fitting room, where you can select a model who looks like you. (You can even change her body size to best match your own! How cool is that?!) Once you've found your girl, you can create outfits and have her try them on. Not only is the app incredibly useful, it's also super fun! I, for one, have created quite a few outfits that I'm going to need to purchase. ;) Check it out! And get pumped. Because it's going to get even better over the next coming weeks!
Anyway, hope everyone had a blast at Lucky FABB. Loved seeing all the photos on Instagram! I'm so sad I couldn't attend… especially since I live here! Oh, well. Someone had to teach plot structure. ;) And there's always next year.
Happy weekend, fashionistas!