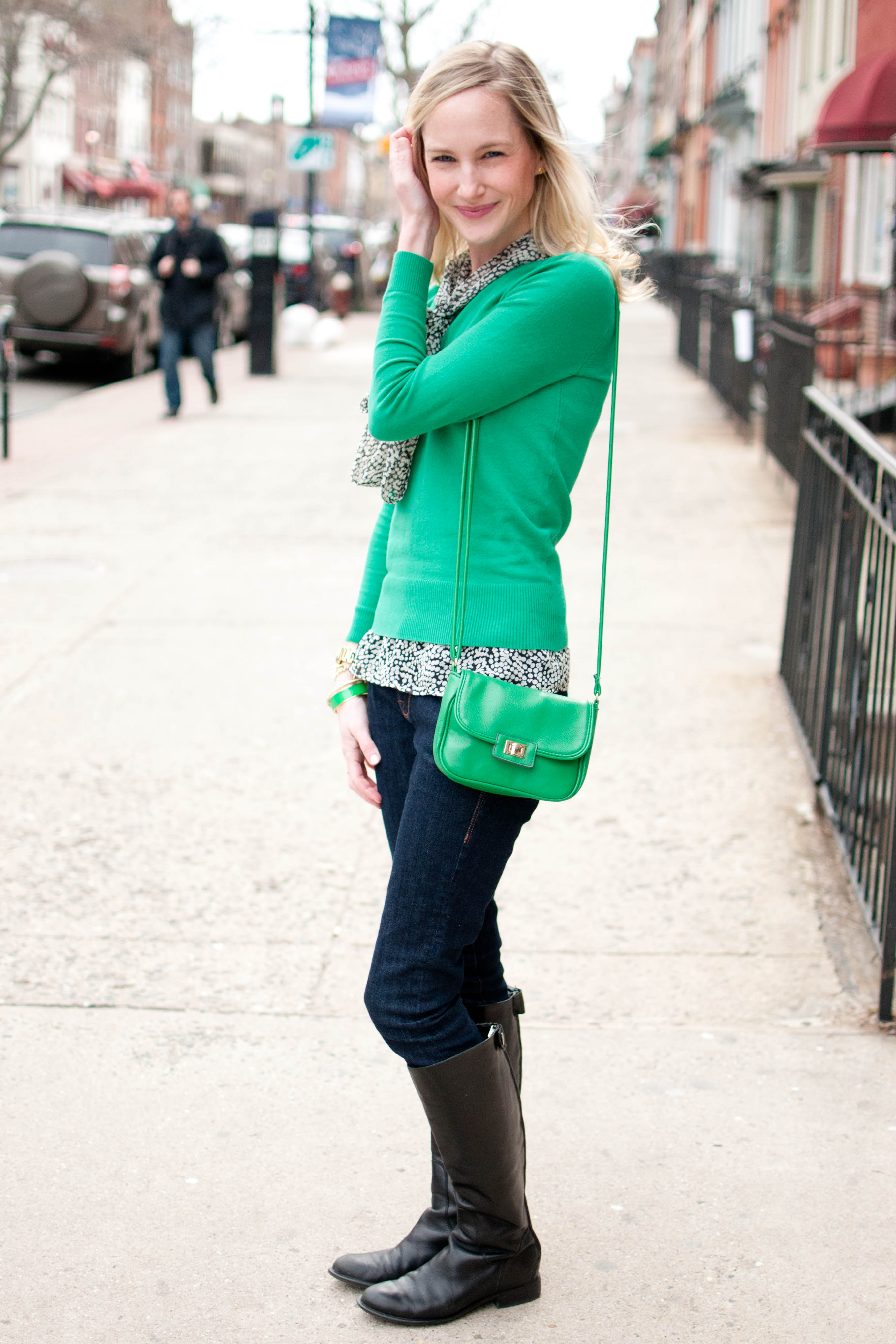 Saint Patrick's Day outfit: Sweater: J.Crew, same sweater but in pink and blue stripes here, similar to green sweater here / Shirt: Old Navy (old), splurge here, save here / Jeans: William Rast / Boots: Franco Sarto / Watch: MICHAEL Michael Kors / Bangles: Kate Spade and C. Wonder, similar here / Bracelet: Stella & Dot / Fur: Joe Fresh, splurge here, save here / Sunglasses: Cole Haan, similar by Kate Spade here / Earrings: Kate Spade, similar in glitz here / Bag: H&M, splurge here, save here
Brrrr. Hoboken is usually hopping on Sunday afternoons, but today–even with it being Saint Patrick's Day–I only saw sprinklings of pedestrians. It's freezing! Every year, Saint Patrick's Day seems to be a celebration not only of the Irish, but of the coming of spring. Let's take last year. I specifically remember wearing a light coat that I eventually shed due to overheating! What's up, spring? Where are you? Everyone is patiently awaiting your arrival!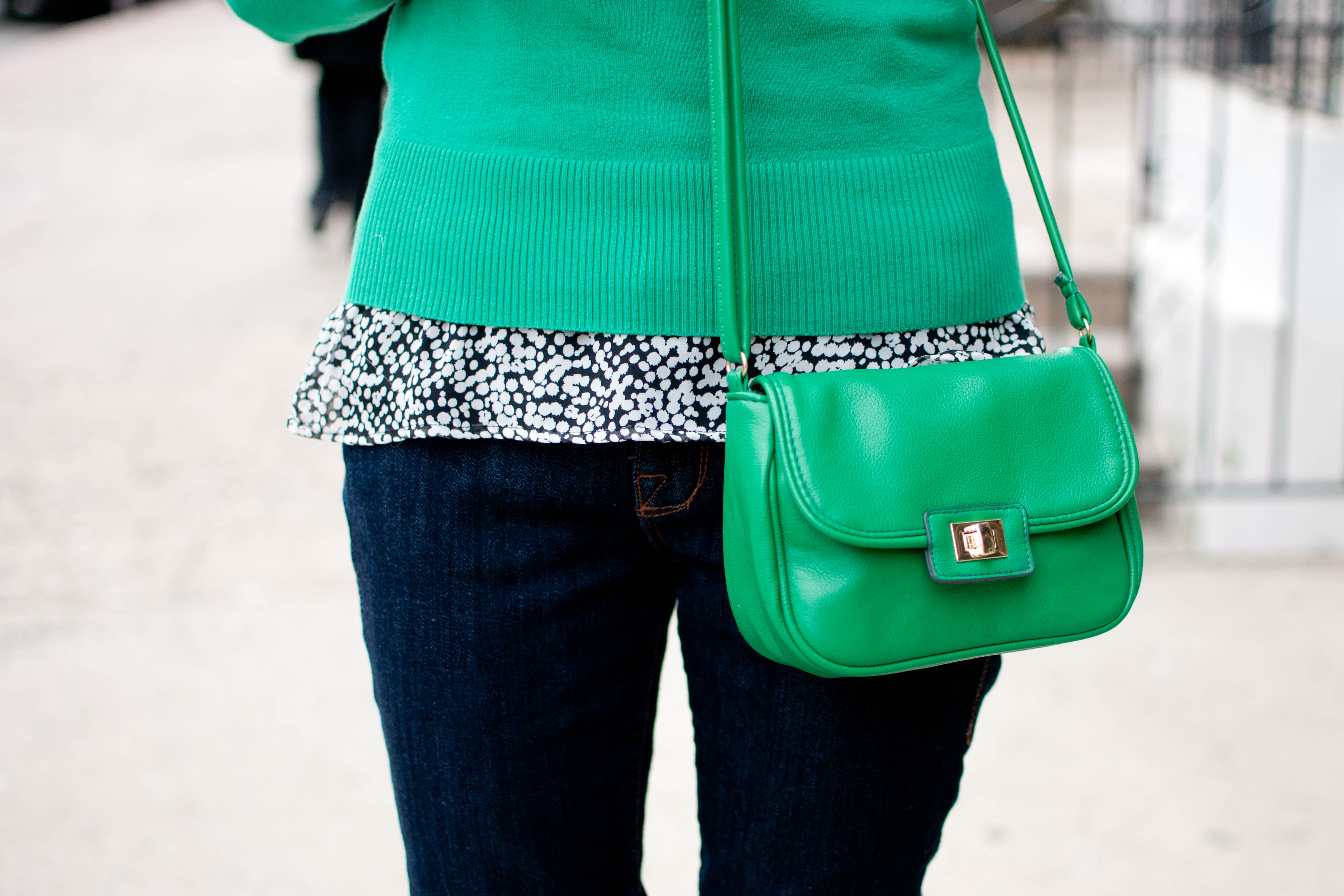 To celebrate St. Patty's today, Mitch and I are making corned beef and cabbage. (Which, we learned while in Ireland last year, is not a dish the Irish often eat! An Irishman explained that it would be like us eating turkeys–like we do on Thanksgiving–on a regular basis. Who knew? ;)) Mitch woke up this morning at the crack of dawn to start the slow cooker. Should be a fun night at home together!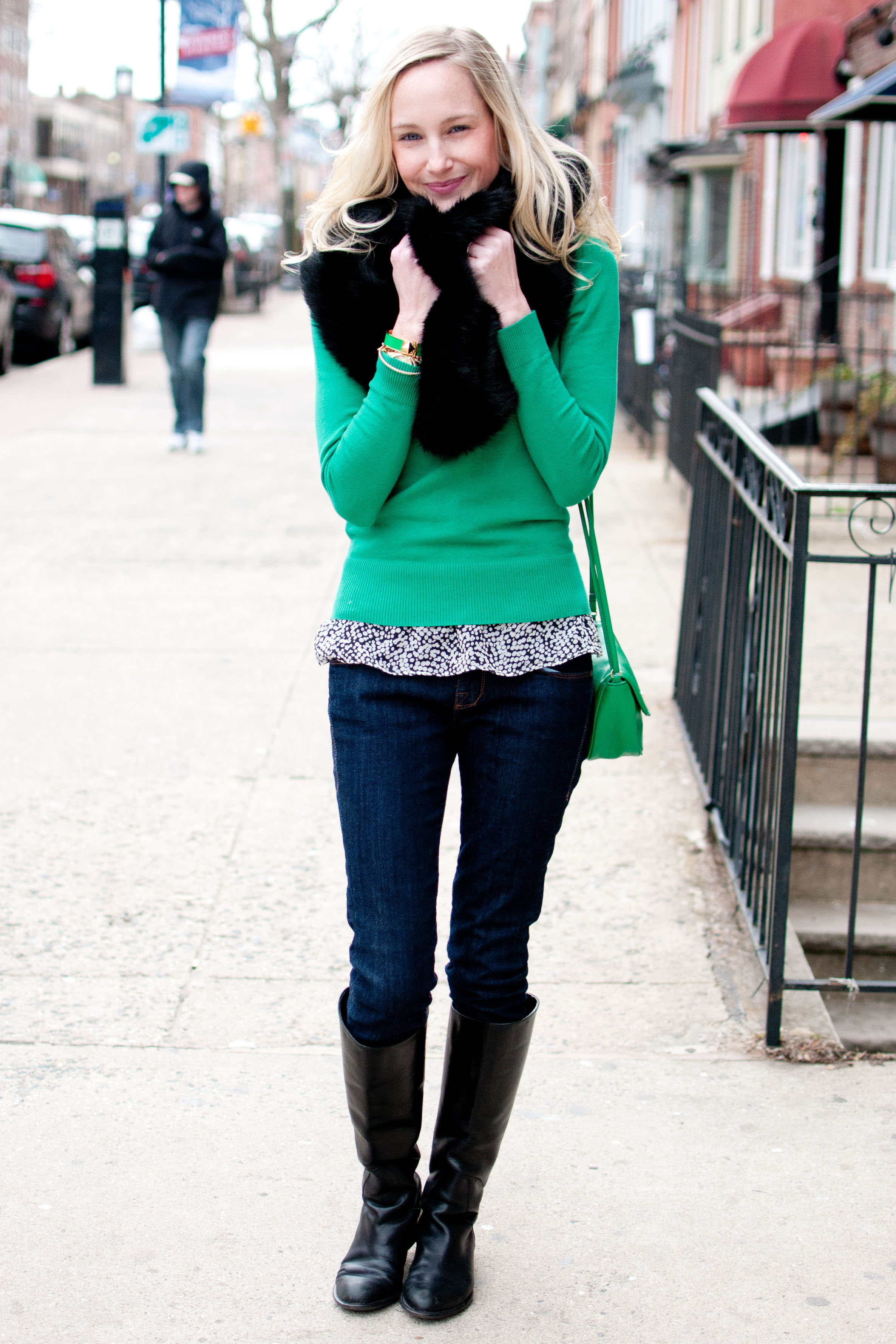 Happy Saint Patrick's Day, everyone! Check out today's earlier post for our Ireland trip video. ;) I wish we were in the homeland right now!