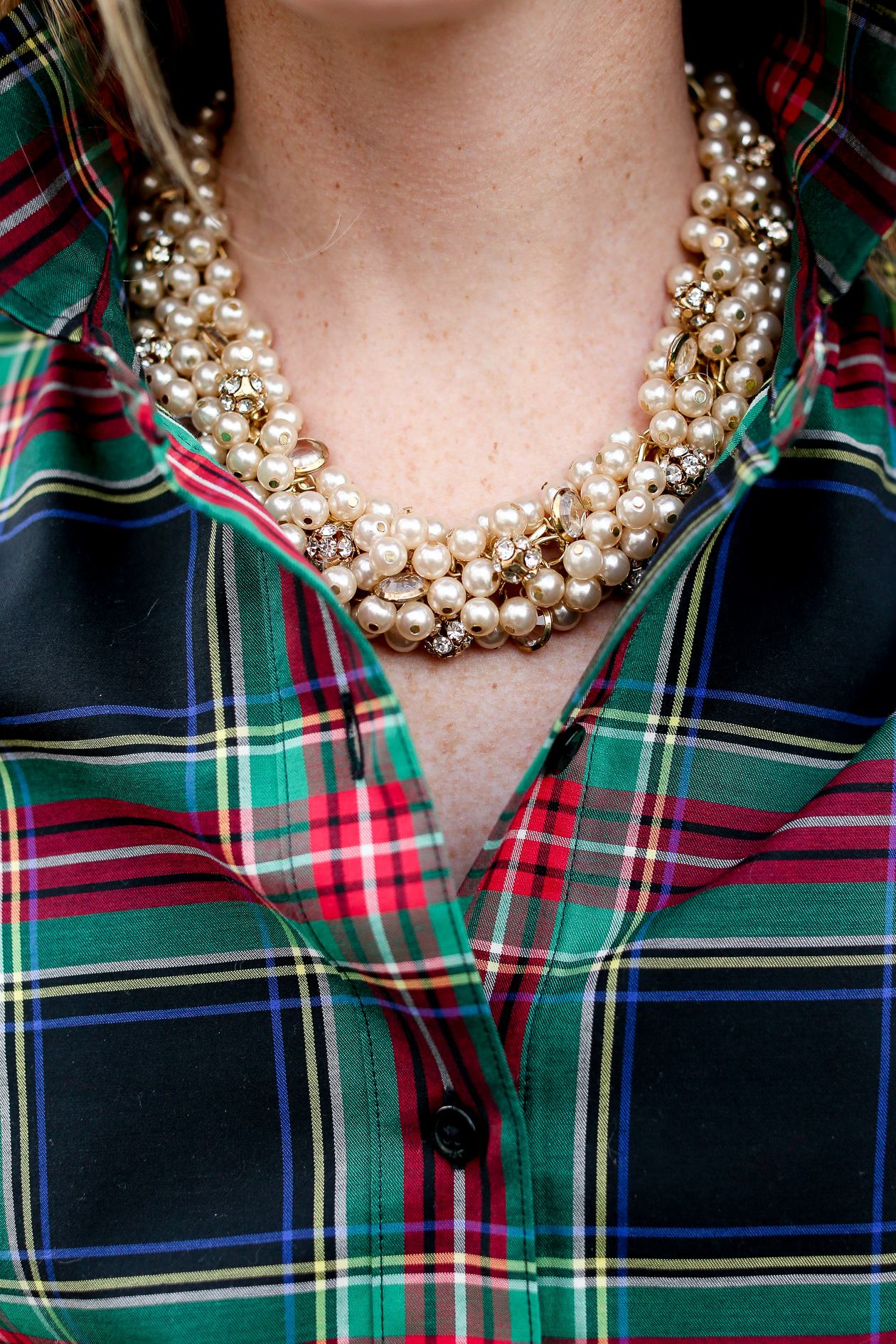 This post was sponsored by Stacy's Pita Chips, but all opinions are my own. As always, thank you so much for supporting the partnerships that keep Kelly in the City up and running!
I'm not sure how this happened, but the holidays are somehow just around the corner. And Mitch and I are crazy excited about our upcoming holiday cocktail party.
This year, we're keeping things low key since December is such a crazy time for everyone. While we're definitely going to dress up, we're going to be making sure that the food and beverages we serve are easy. No need to make the most magical time of the year the most stressful time of the year, am I right? ;) And if we learned anything from our Halloween party, it's that setting up for events with an infant is, well, way more challenging than setting up for events without an infant, haha. (Even though she goes to bed early.)

Anyway, below are my tips for hosting easy holiday cocktail hours!
Have easy-to-prepare snacks
Again, we learned from our last party that complicated recipes are a no-go with Emma at this point. So this time, we're relying on "set it and forget it" dishes. We're setting out Stacy's Pita Chips and making "beer cheese" dip, which is a family tradition. (Easiest recipe ever: mix one tub of cheddar cheese spread, one block of cream cheese and a Stella Artois beer together, and that's it. Sounds a bit odd, but it's pretty much the best thing I've ever tasted. And can't recommend using Stacy's Pita Chips as dippers enough. They're sturdy enough so that they don't break when dipped, and they're SO good.) We're also setting out Indulgences by Smartfood Popcorn in Raspberry & Dark Chocolate and Nut Harvest Dark Chocolate Almond Toffee bites because they both taste great and look gorgeous when simply served in cute holiday bowls. Cute story: Mitch may have eaten ALL the Smartfood Popcorn after I finished shooting these pics. Looks like I'm going back for more! See more tips and tricks for your holiday parties at www.pinterest.com/fritolay!
Dress the part

I love getting dressed up for the holidays as it makes everything all the more special. As I mentioned recently, I'm mostly wearing pants this year to make life a bit simpler with Emma. But I'll probably rock a cute dress for our party. ;) See my faves above!
Play games
Last year, we played "pin the tail on the reindeer," and it was absolutely hilarious. I drew the reindeer, and let's just say it wasn't good, haha. We all had a great time, though! Another awesome game is (along with our friends) are obsessed with it, and it's almost always played at big get-togethers!
Serve the right drinks
I mean, beer can't look any more "holiday" than Stella Artois–with its red and green bottles–does! Since we're picking it up for the beer cheese and Stacy's Pita Chips recipe, we'll be serving it as beverages, too. We're also going to be making spiked half-and-half drinks. (Super easy! Simply mix one cup of lemonade with one cup of Pure Leaf Unsweetened Iced Tea, and add vodka. It also looks very holiday-ish if you add actual cranberries!)
Rock the Pandora and Spotify playlists
Find an app which doesn't require you to make the playlist. (Who has time for that? So many diapers to be changed!) And make sure there is a good selection of holiday tunes included!
Any tips to share for throwing easy holiday parties? I'd love to hear!