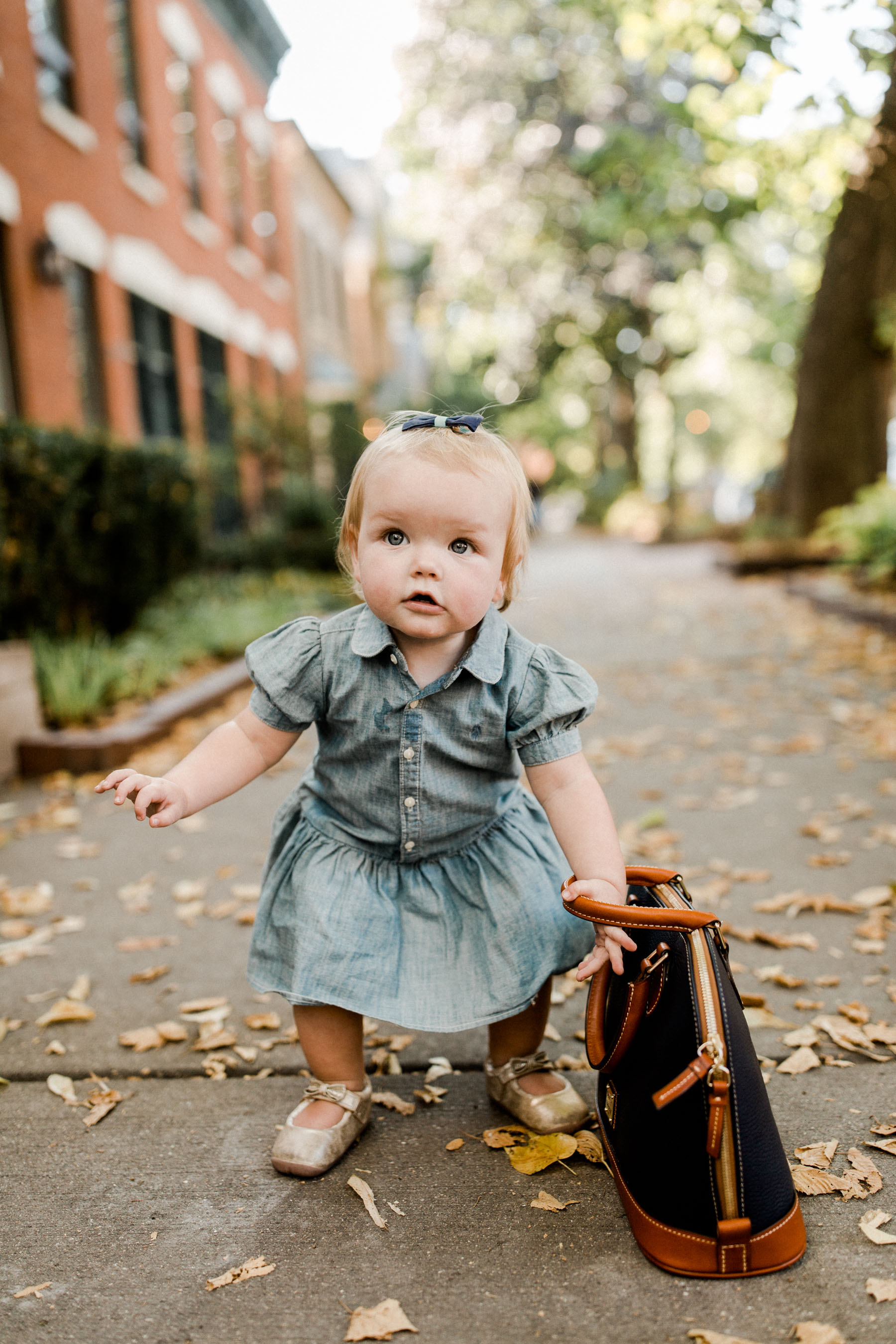 I don't know about you guys, but I'm even more inspired to deep clean my home during the fall than I am during the spring. Summer is jam-packed with travel, play and social engagements–and it leaves little time for tidying. By September, the clutter almost always starts to creep in on our living space, and we find ourselves feeling overwhelmed and frustrated by it.
Last week, we started tackling the problem. I'm not sure if you've noticed this from his posts, haha, but Mitch recently became obsessed with "looking dapper," so the first place we started was with his overflowing closet. I couldn't believe the stuff we unearthed in that thing: piles of shirts, pants, and sweaters that he hadn't worn in years for one reason or another.
"Button placement is weird."
"Color doesn't go with my eyes."
"That's not mine. Is it? Maybe it is. No. I've never seen that thing before. Wait. Yeah. I bought that."
(All real quotes from Mitch.)
What perfect timing for our deep clean, though. Bon-Ton's Goodwill® Sale, which has been going on for 23 years now, is in full effect. (Carson's, btw, is part of Bon-Ton's stores, and is running the same sale.) In an effort to help all of us declutter and make positive impacts on our communities, coupons (up to 30 percent off!) are being offered to shoppers who donate clothing and household textiles. Mitch and I hauled nearly half of his closet (and a good portion of mine) to Bon-Ton, and we received so many coupons. Nearly everything we're wearing in these photos–including our Ralph Lauren clothing, Emma's dress and my gorgeous Dooney & Bourke satchel–were purchased at 30 percent off!
Side note: Emma is obsessed with purses, and I can't explain how much she lit up upon seeing the satchel for the first time. She literally shrieked, and now, whenever she sees it, she points at it and says "Oooh! Oooh!" until I let her carry it on her arm. Cutest thing! (This also explains why there are so many photos of Emma with the bag. 🙈)
Taking place now through Saturday, September 30th, Bon-Ton's Goodwill Sale hopes to collect over two million pounds of donations, which would provide roughly 275,000 hours of job placement and training services to benefit people looking for work. Customers are encouraged to bring in apparel, outerwear, shoes, handbags, accessories and soft home goods… but if they don't have these items, they can also donate $1 at registers to receive a Goodwill coupon.
Collected donations will be sold at Goodwill stores within the communities, and those donations will directly benefit community members. Last year alone, Bon-Ton helped Goodwill provide 592,000 hours of job training in local communities. Just one bag of donations equates to one hour of on-the-job training for a person who needs employment assistance!
Next up for us in our quest to live simpler lives is Emma's closet. How on earth could a one-year-old amass so much stuff?! ;)
Are you looking to de-clutter? What are some problem areas in your home that you'd like to tackle? We'd love to hear!
This post was sponsored by Goodwill Industries International, but all opinions are my own. As always, thank you so much for supporting the partnerships that keep Kelly in the City up and running!