Without a doubt, the best Mother's Day gifts are from Mark & Graham–an amazing brand that's under the Williams-Sonoma Inc. umbrella. (Just like Pottery Barn is!) I LOVE it. Actually, "love" doesn't do my feelings justice; Mitch would describe the whole thing as an obsession. 😂
I can't help it, though. The quality is simply off the charts, and everything is so preppy, personalized and meaningful. It's my go-to place for special gifts in general, whether for Mitch, my parents or my in-laws. And every single time that Mitch's given me a gift from Mark & Graham, he's hit it out of the park. (If you've been following along with us for a while now, you know that this very affordable stamped initial necklace is probably my most prized possession! More on that below.)
I'm actually doing an Instagram collaboration with Mark & Graham for Mother's Day, but felt that the content warranted a blog post, too. (Okay, yeah: There's that whole obsession thing shining through, haha.) Because if you've yet to buy gifts for those awesome moms in your life and are feeling "stuck," I'm about to solve all your problems! 😉
Here are my top Mother's Day gift ideas for 2019: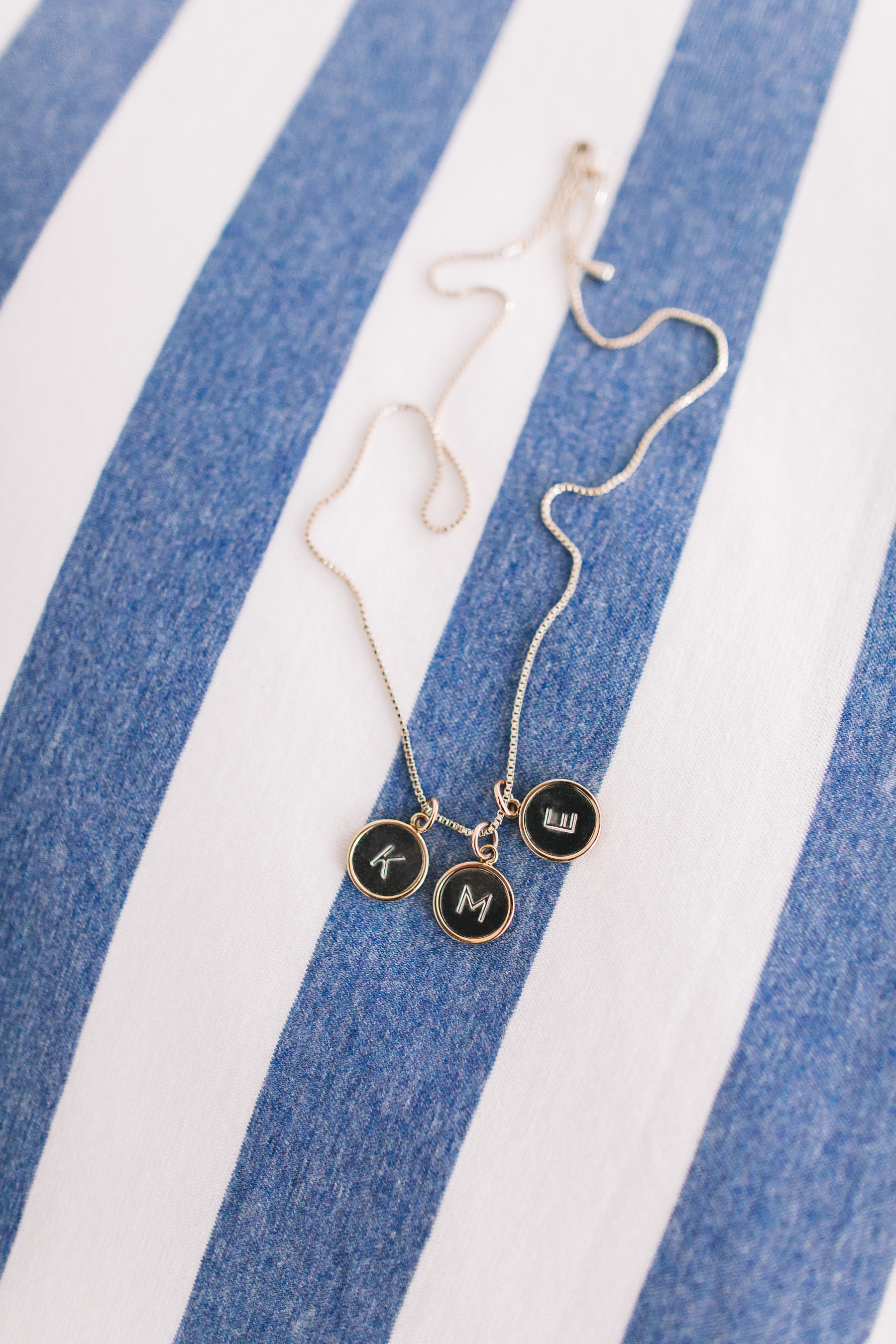 Sorry. I know I feature this all the time, but the stamped initial necklace is my favorite piece of jewelry–besides my engagement ring, of course–and it just means so much to me. Mitch gave it to me for my first Mother's Day, and I've since given it to my mom, mother-in-law and sister-in-law, too. I have the "E," "M" and "K" charms; my mom has the "E"; my MIL has the initials of all her grandchildren; and my SIL has her kids' initials. They loved it as well! I mean, there were tears. ;)
Another great part about the necklace is that the price point is super reasonable. Adding a charm also only costs $20, so if there are multiple initials involved, it's not too bad! I wear mine almost every day. :)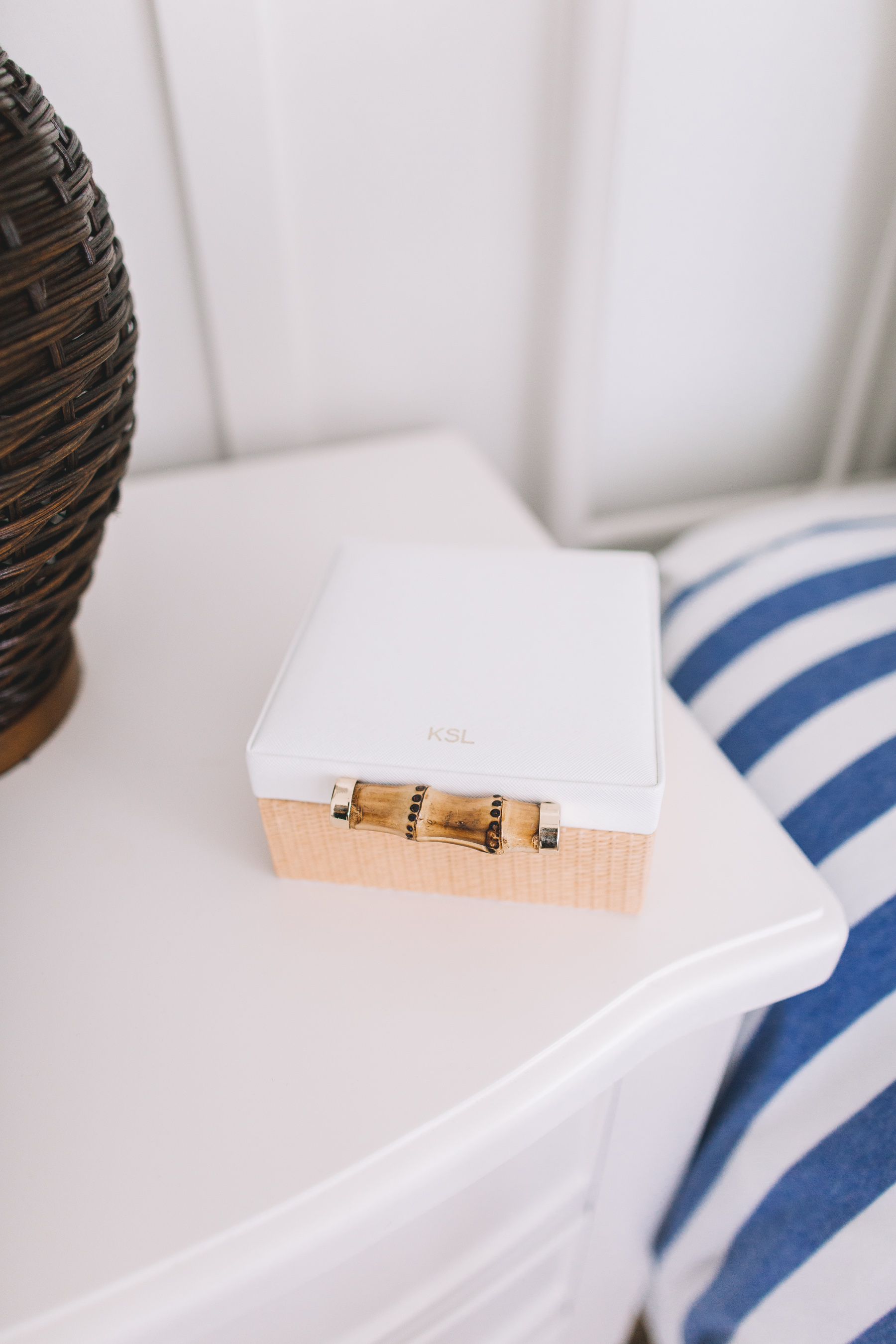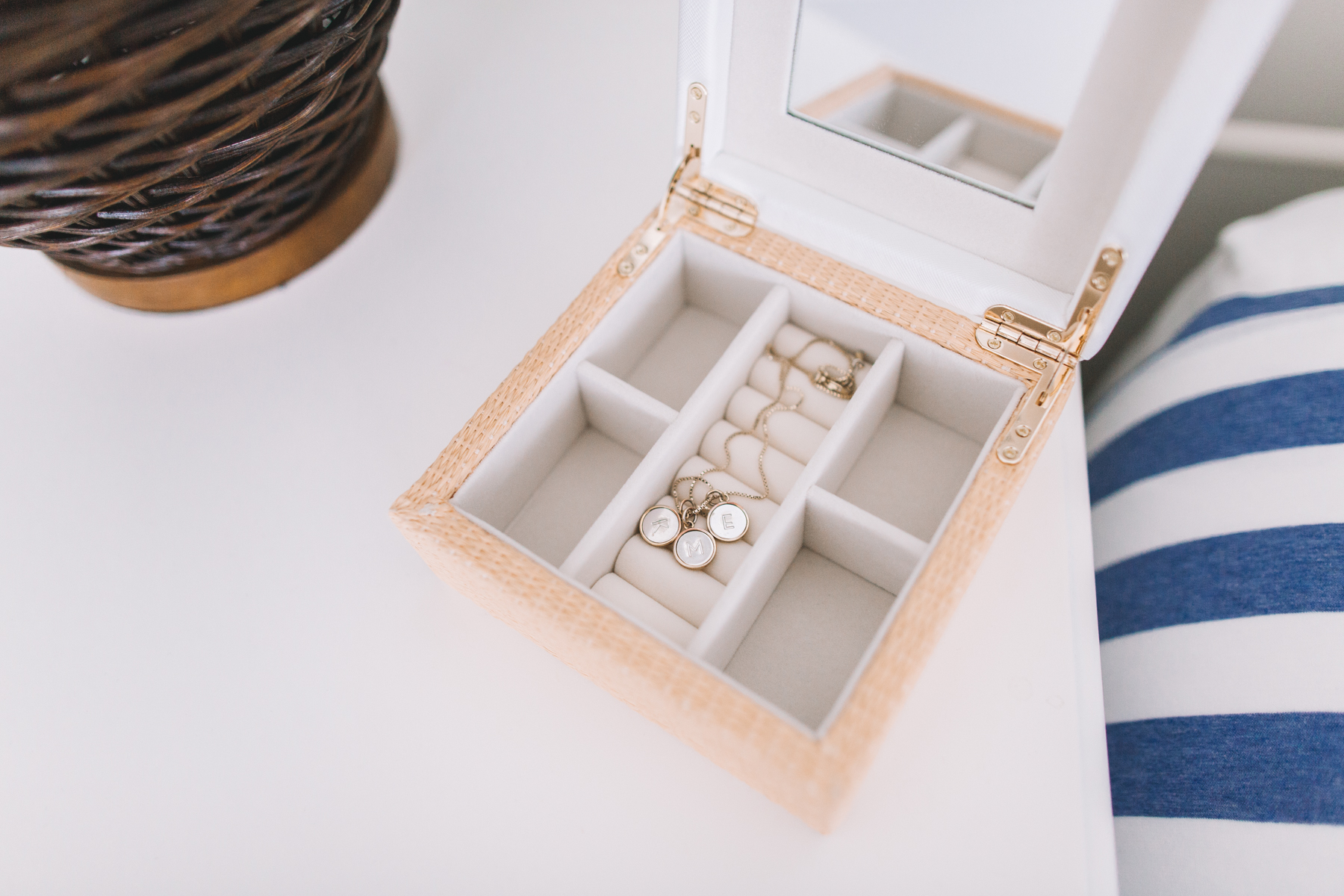 When we recently completed our KonMari challenge, I realized that a disorganized area of my life was my nightstand. It's home to my iPad/Kindle; contacts and contact solution; earrings, necklace and whatever other jewelry I was wearing that day; iPhone; and baby monitor. TOO MUCH!
I cleaned out the top drawer to accommodate everything, and only left this small bamboo rafia jewelry box on top because it's both functional and gorgeous. It houses only my most-worn pieces, and I love that I no longer misplace my favorites… because they're always in there!
What mom couldn't stand a little more organization in their lives?! It also comes in a larger size, which could work as a main jewelry box, too.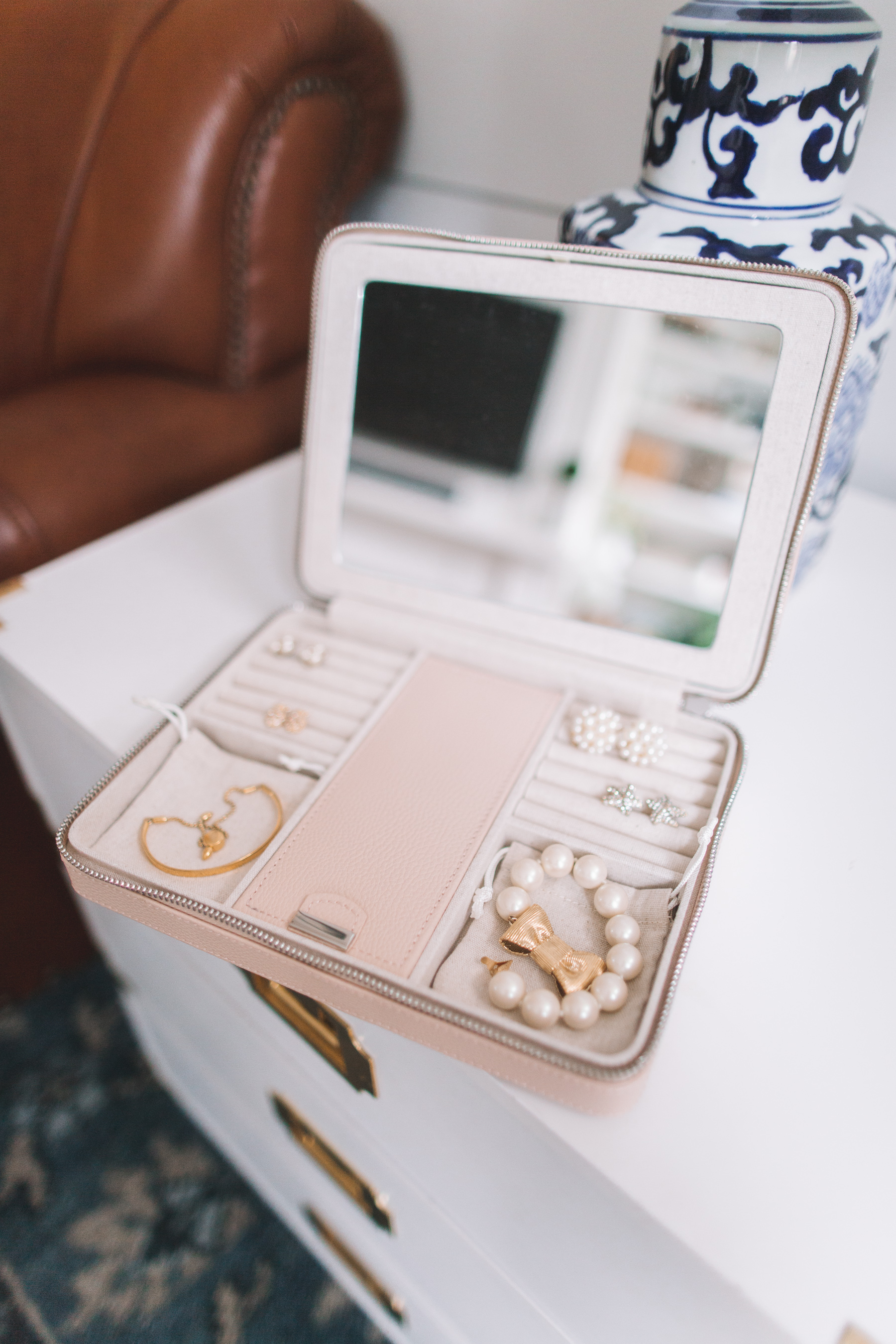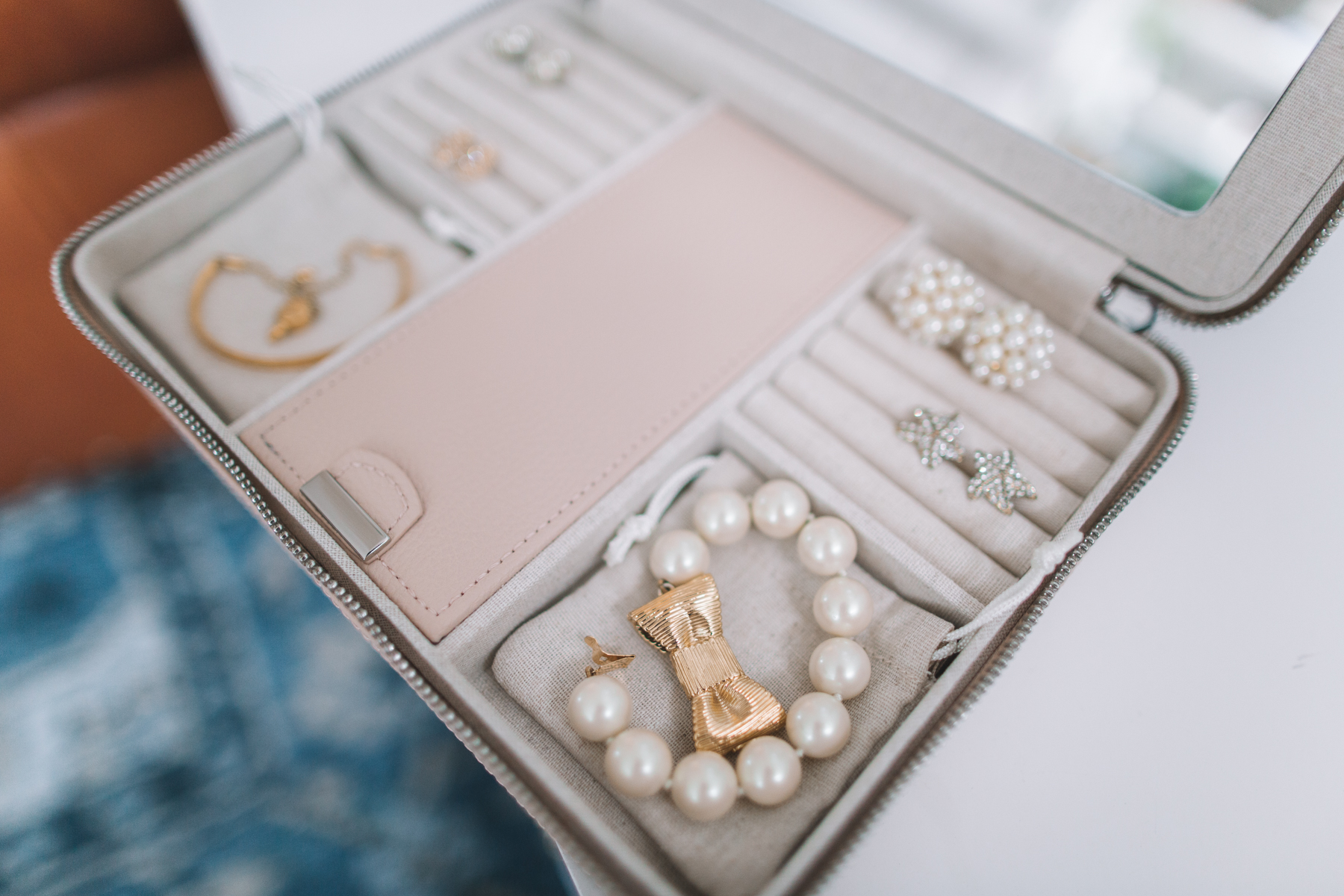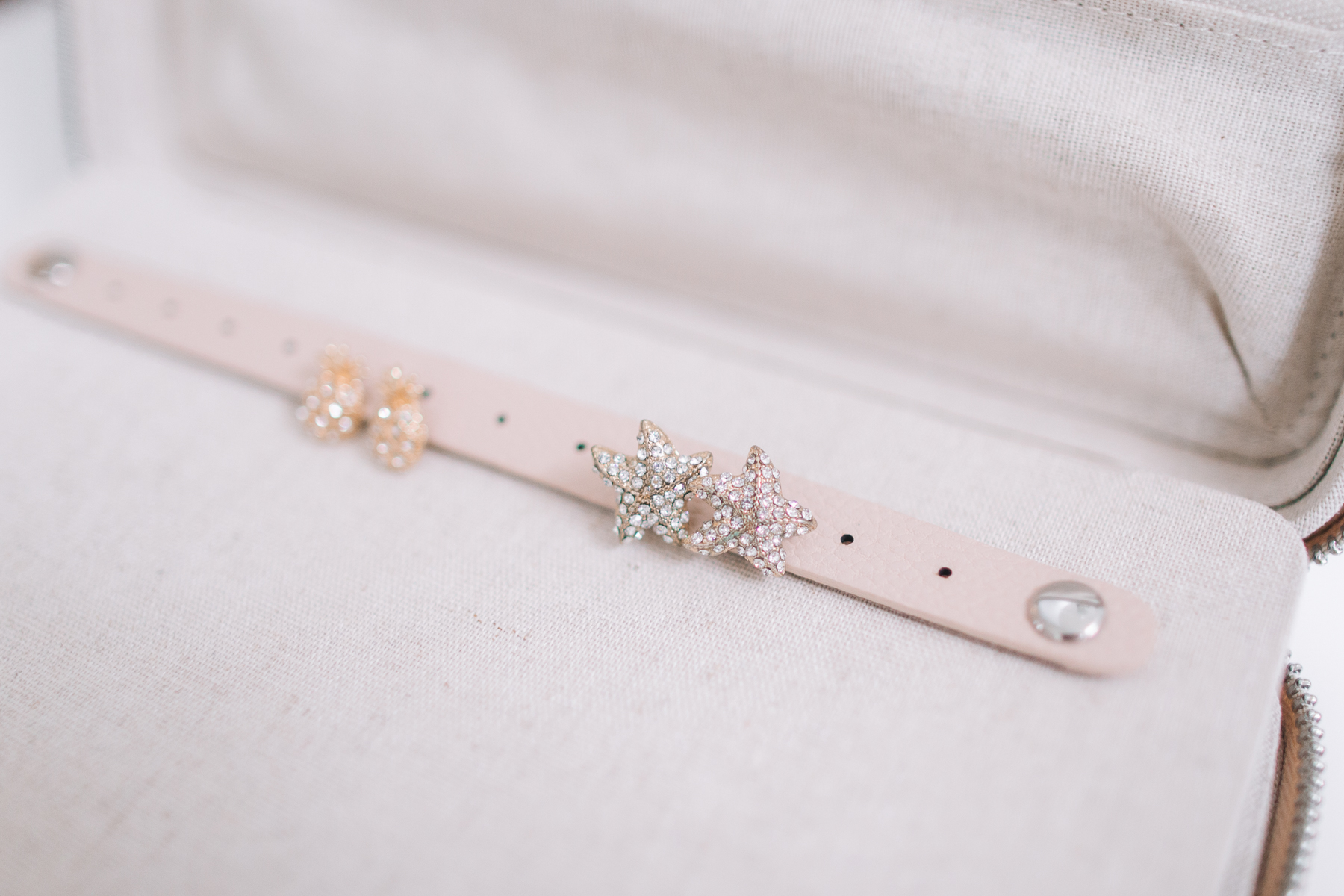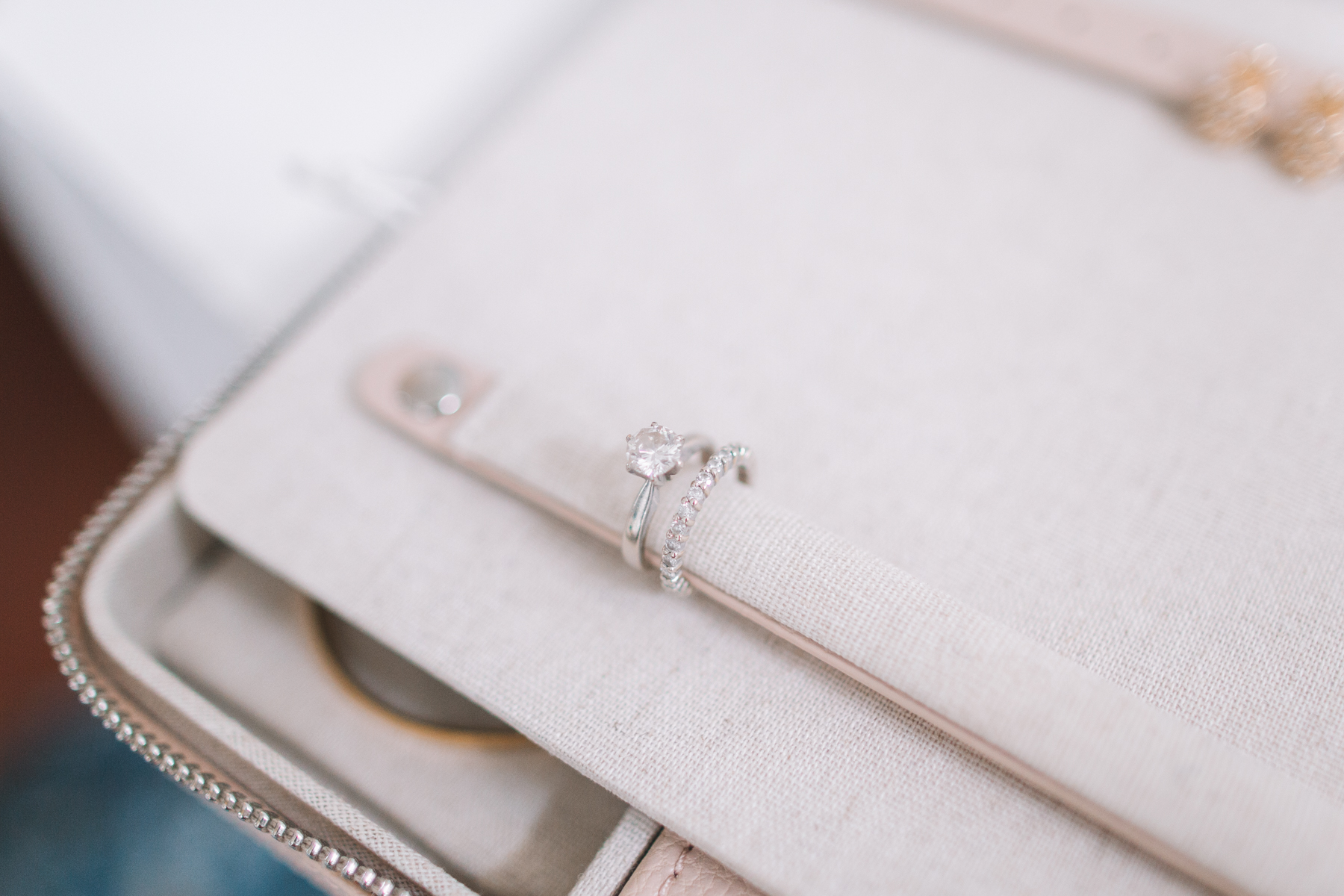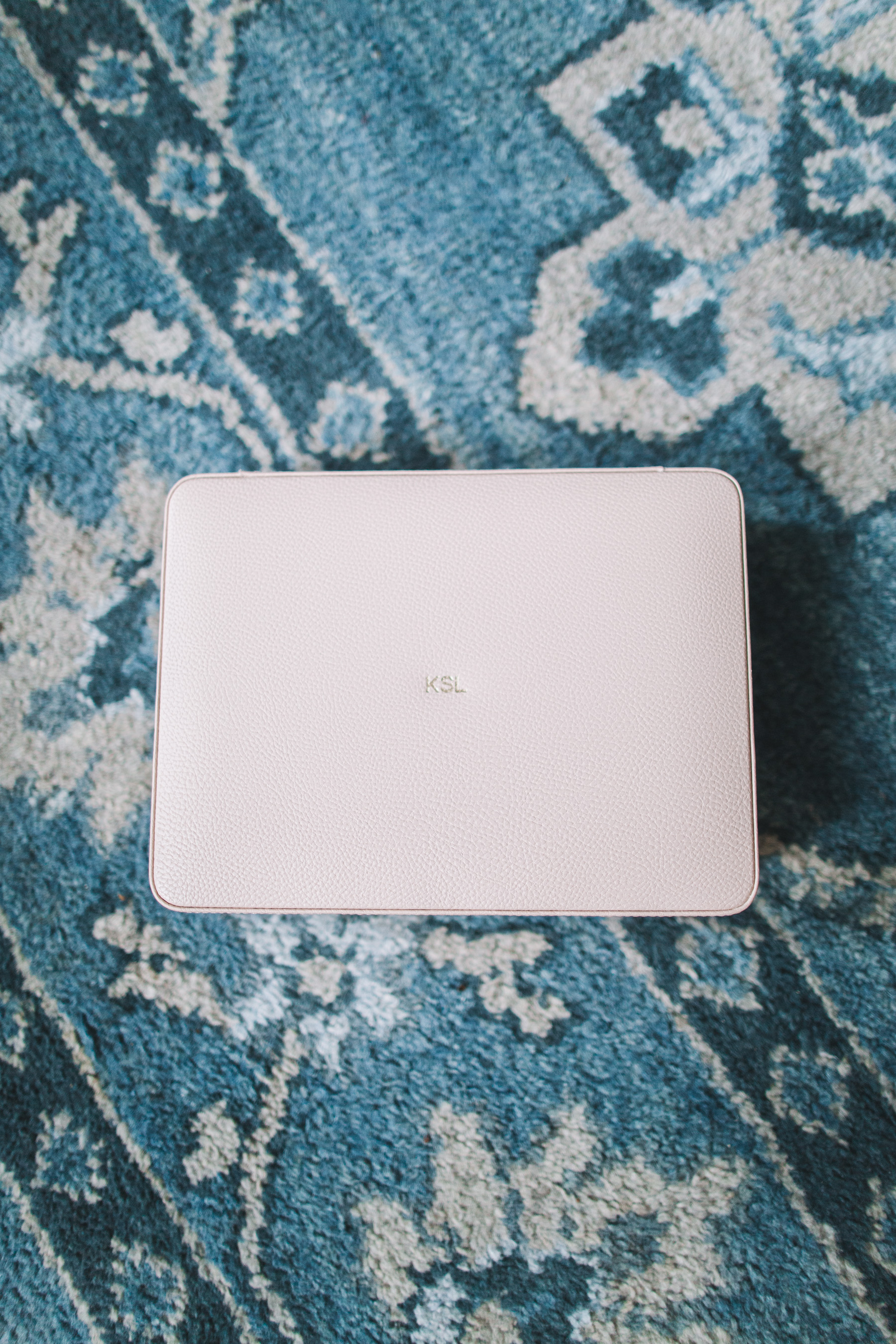 Mitch picked this out for me and I love it. I almost never take jewelry on vacation because I'm nervous that it's going to get super tangled or broken in transit, but the travel case features a hard shell and has a compartment for everything: rings, earrings, bracelets and necklaces. It's also flat so it doesn't take up much space in my suitcase. Perfect for the mom-on-the-go (or the mom/MIL who's constantly traveling to Chicago to see you 😉), this is a gift that's sure to be a hit with anyone!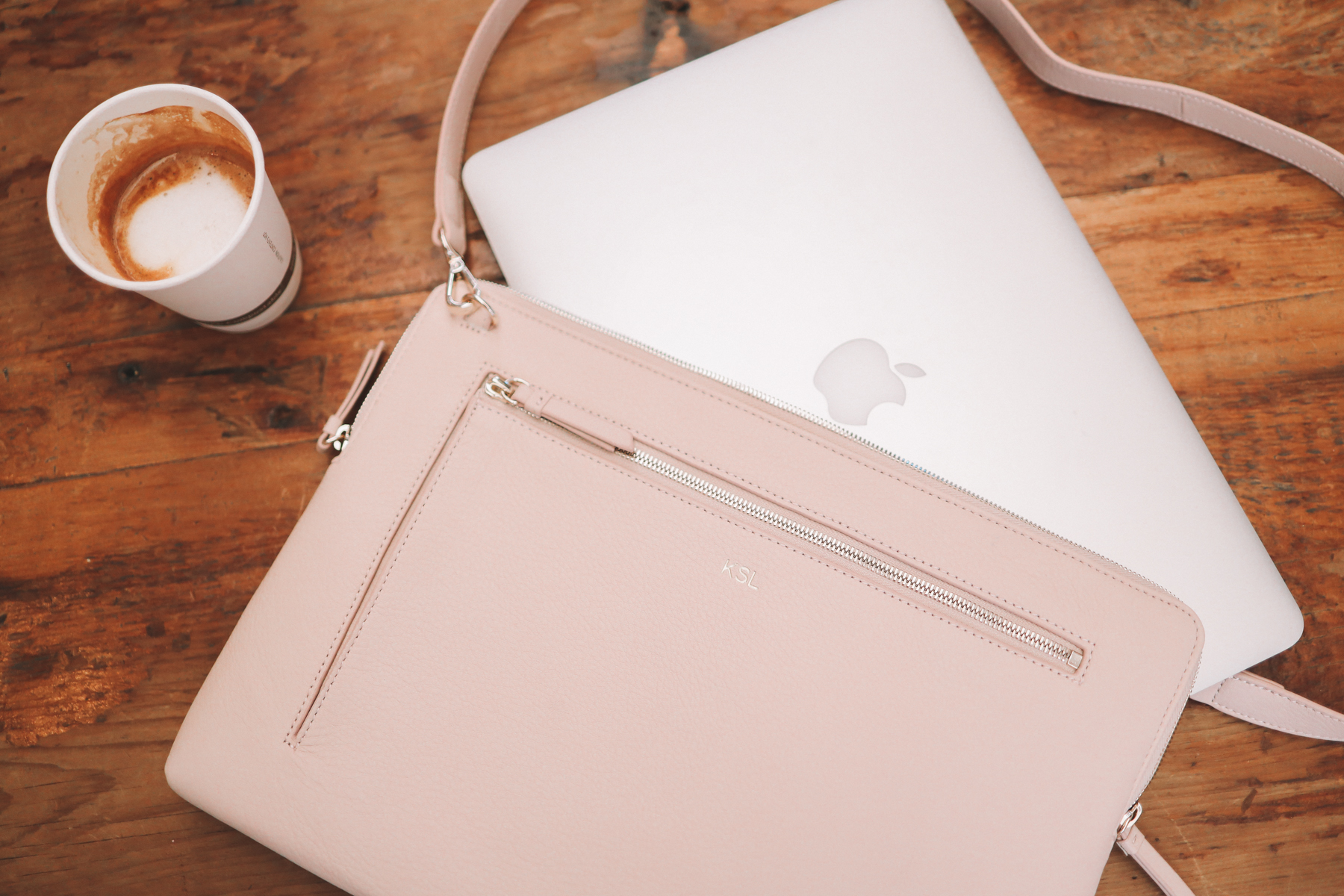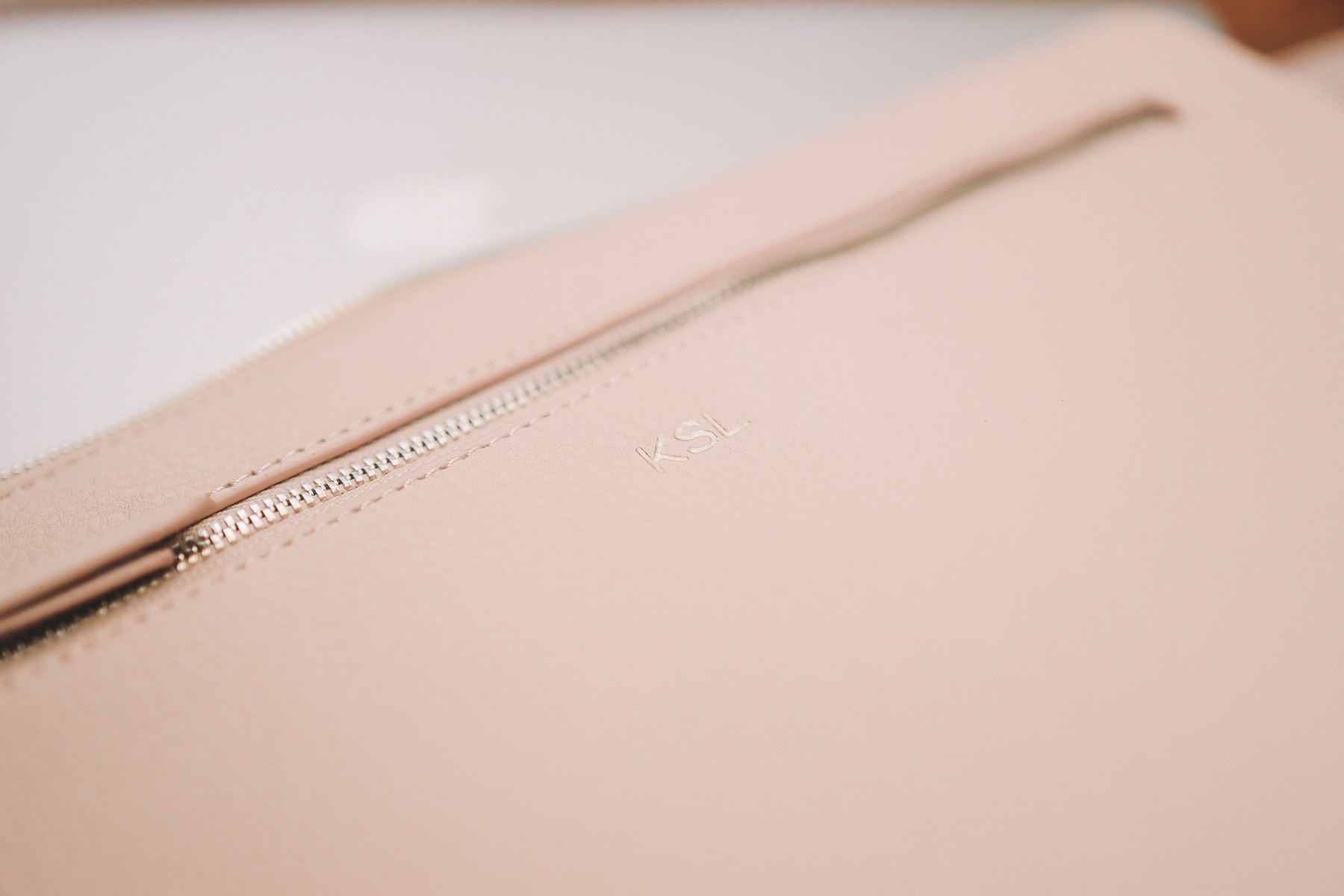 Mitch picked this out for me as well, and I can honestly say that it's changed my life. These days, I do a lot of walking to and from our gym, where Emma attends tons of programs and I work. Sure, it's not the most glamorous workspace, and I sometimes wish I were typing away at Soho House or something. 😉 But it's perfect for our situation in life right now!
The one tough part about it, though, is the sheer amount of stuff we need to schlep back and forth. The undercarriage of our stroller is usually packed with all of Emma's gear, so my laptop ends up in my tote bag, which kills my shoulder. But the Bedford Laptop Bag somehow distributes the weight of the computer and I no longer notice it. It's awesome.
A great pick for a working mom, the laptop bag is beautiful. Its leather is buttery soft, the simple monogram is the definition of classy, and the colors that it comes in–blush, brown or black–complement nearly all outfits. And because it's so sleek, it'll slip into whatever bag you're carrying while flying, too.
Note: I have a 15″ Macbook, and it's a perfect fit!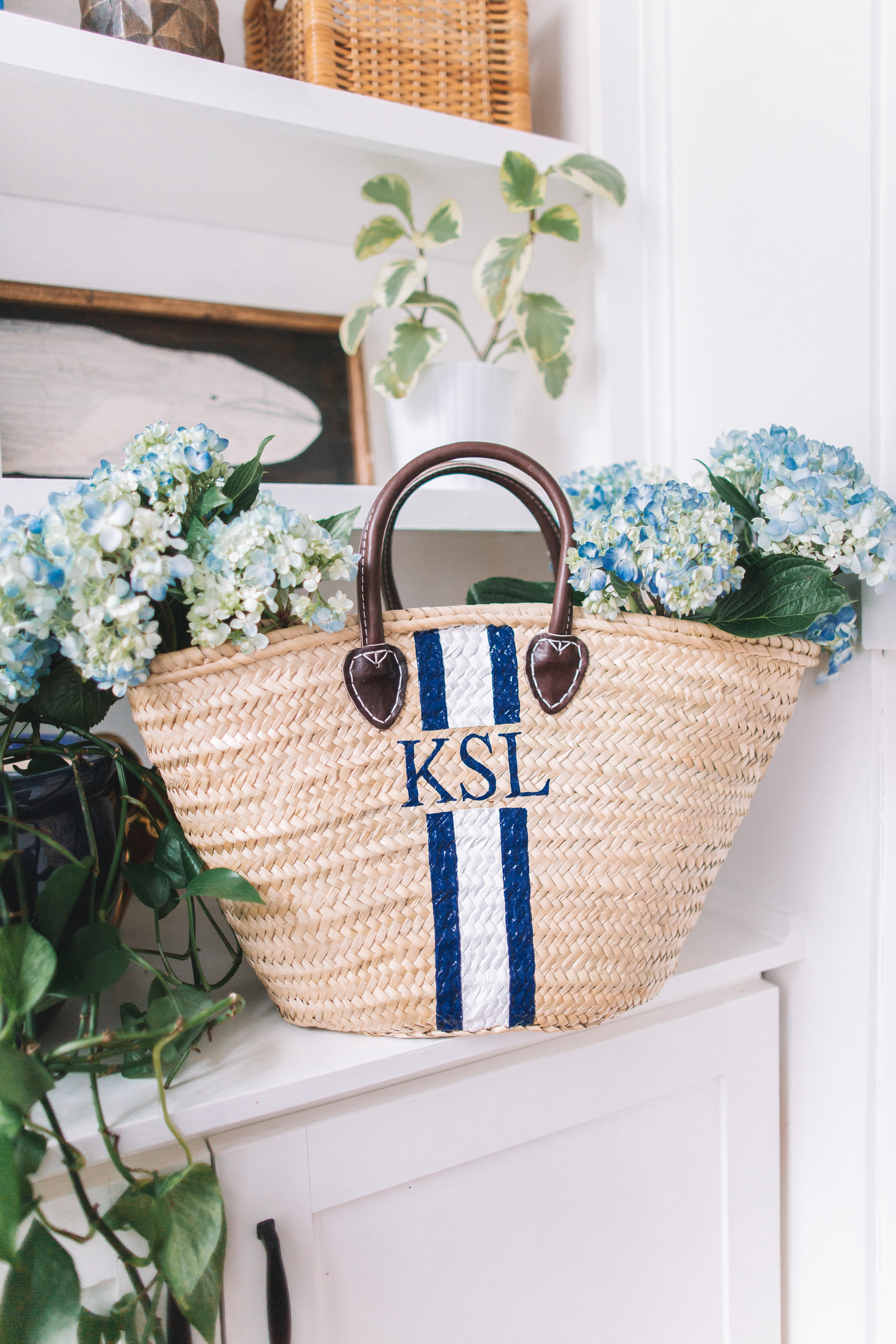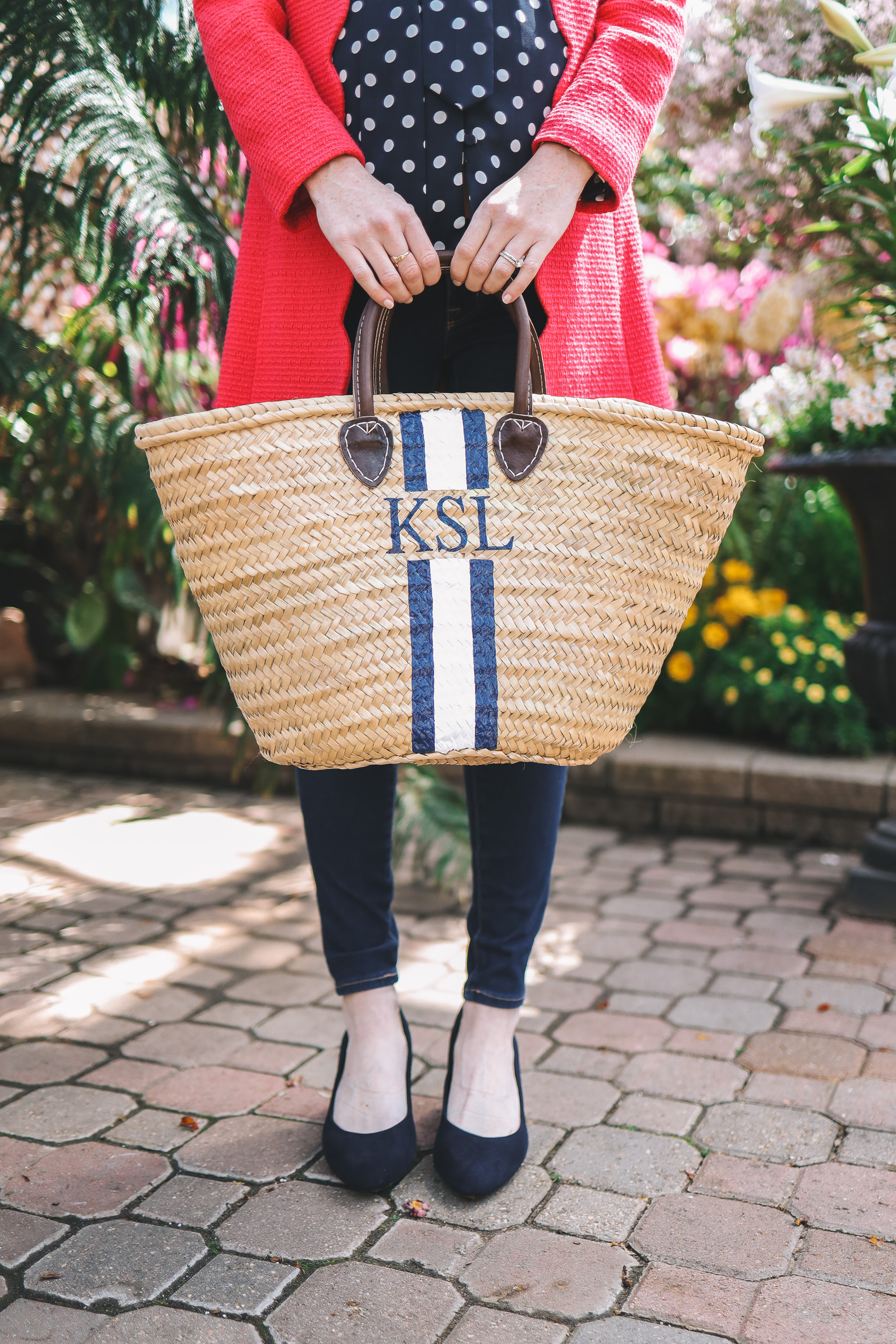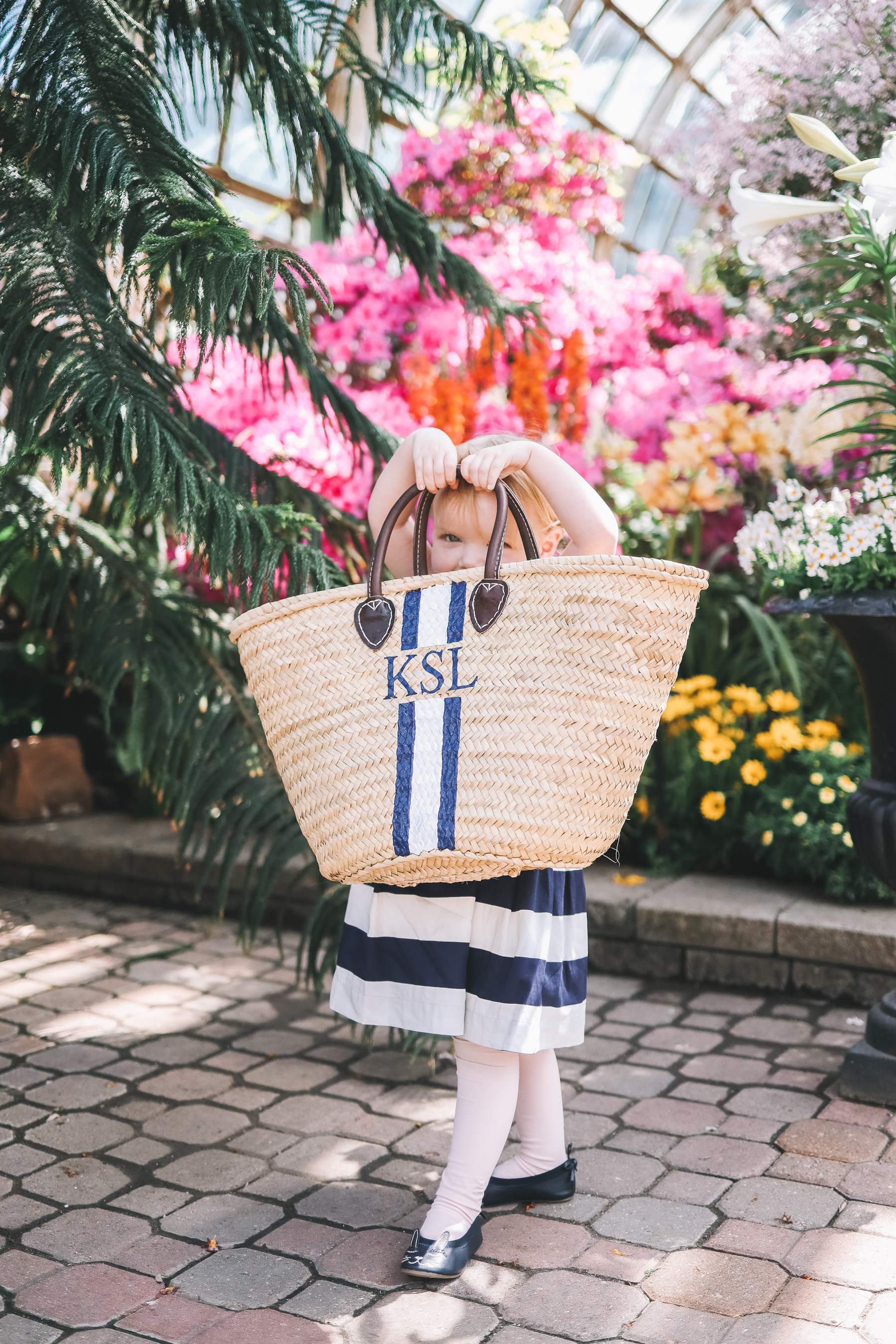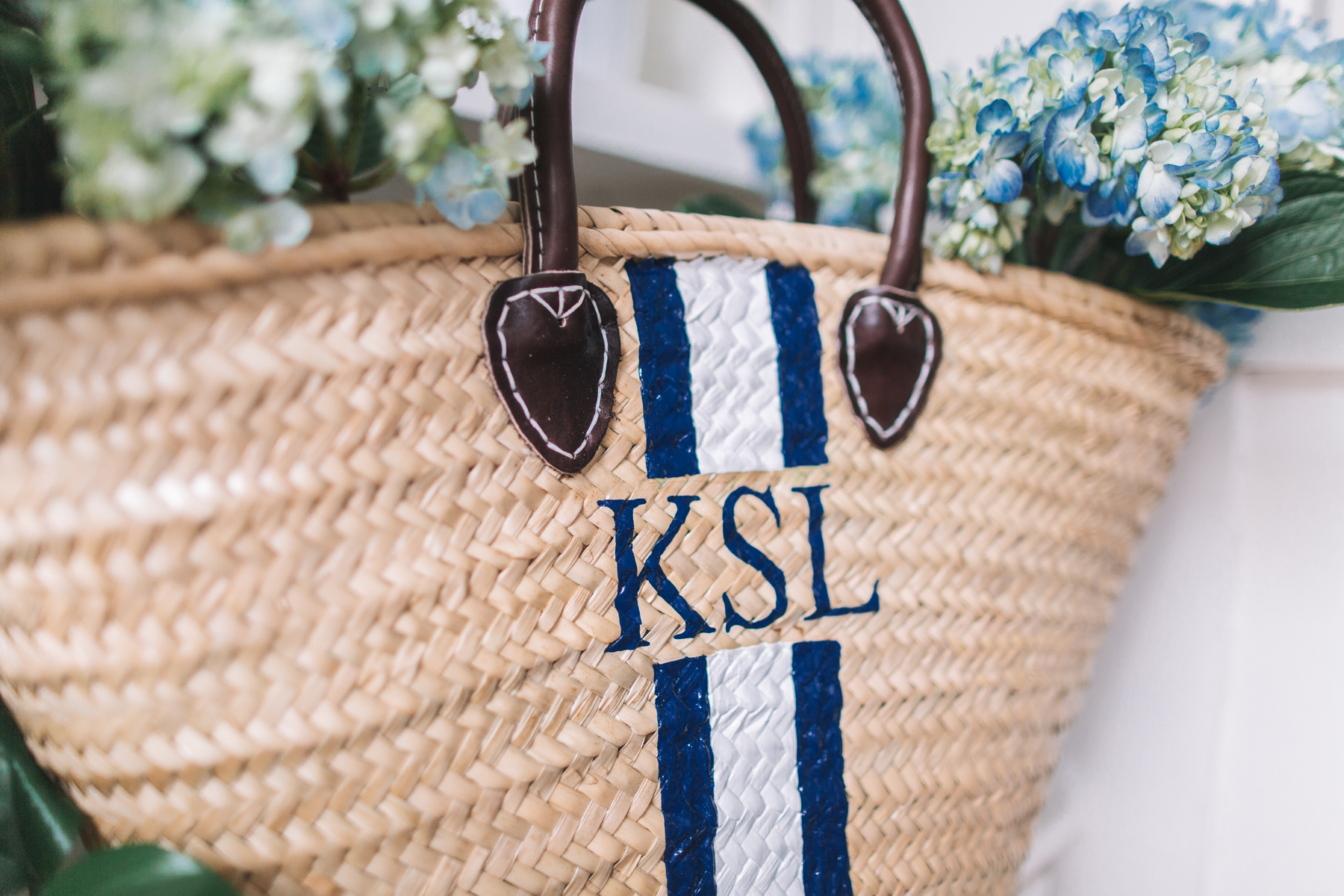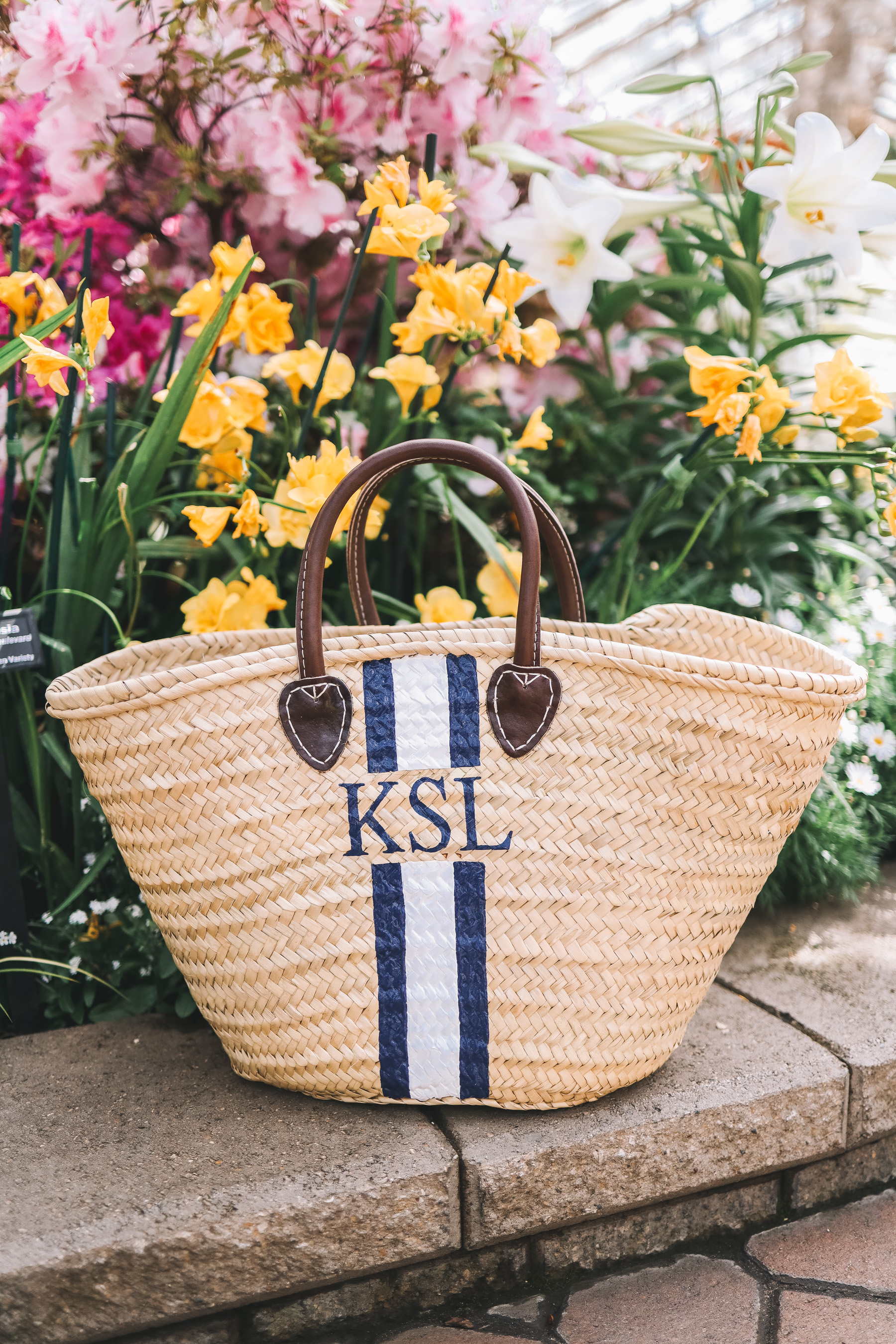 I gave this to my mom a few years ago for Mother's Day. I've been crazy about it for the longest time, and I definitely squealed when one arrived with my own initials on it. SO PRETTY!
What I love about this tote is that it's both a functional bag and a piece of home decor. Mine will be prominently displayed somewhere in our home–probably on a bench or on a shelf–with faux hydrangeas coming out of it year-round. :) It's a wonderful pick for the mom in your life who lives for summer, or with whom you share happy summer memories. So Nantucket, no?!
Note: Because it's hand-painted, the "order by" date has passed if you want the bag delivered in time for Mother's Day. This just means that you'd need to do the print-photo-of-the-product-and-wrap-it thing, which I do ALL the time for gifts! I don't think it's a big deal at all. :)
You can't go wrong with this one for mommas-to-be or new mothers! The changing situation struggle while traveling (or out and about) is real. I just want things as simple as possible; no huge baby bag that's falling all over the place while I try to get the baby onto the changing table–if there even is one–or that I have to rummage through to find everything. Or that eventually ends up on the floor. YUCK.
This changing pad, undoubtedly the preppiest in the world ☺️, is everything I need. It's long and padded, which means cleanliness and comfort for Baby, and it holds all the essentials: "wipes and dipes," as Mitch and I call 'em, and a change of clothing just in case. It tucks right into my tote bag, too, so I don't actually have to carry an actual baby bag. (Though if you're a fan of the traditional baby bag, Mark & Graham does carry a matching one! It's really cute!)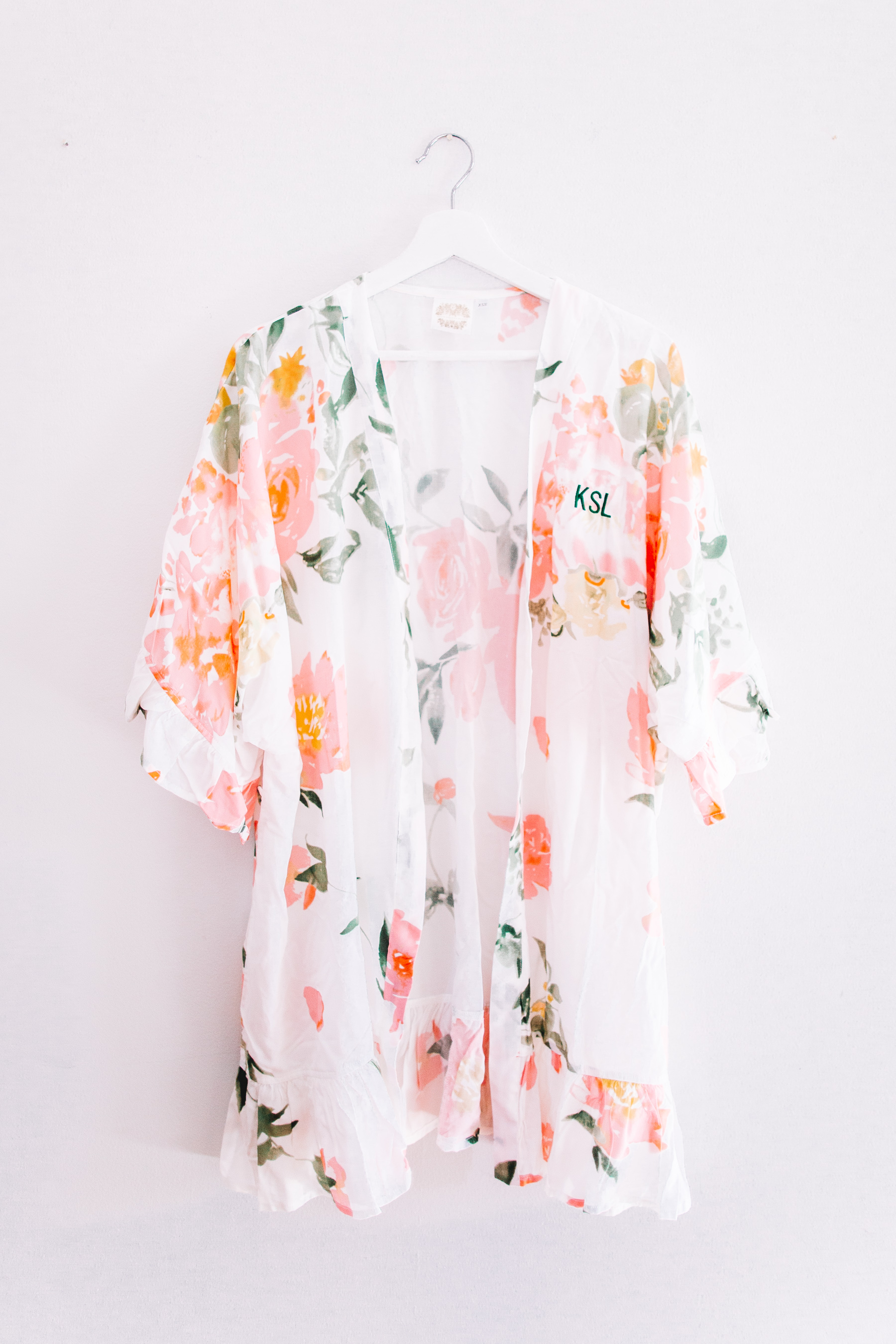 I didn't pack a cute robe for the hospital when I had Emma, and I kind of regret it, if only for the photos. ;) This time, though, I'm all set! I think this floral robe will be nice for when we have visitors, too. Not that it really matters what I look like; I mean, I will have just delivered a child! But I'm generally happier when I feel more put together, so I'm pretty excited about this one. If you have a preggo mom in your life, I think this would be perfect. :)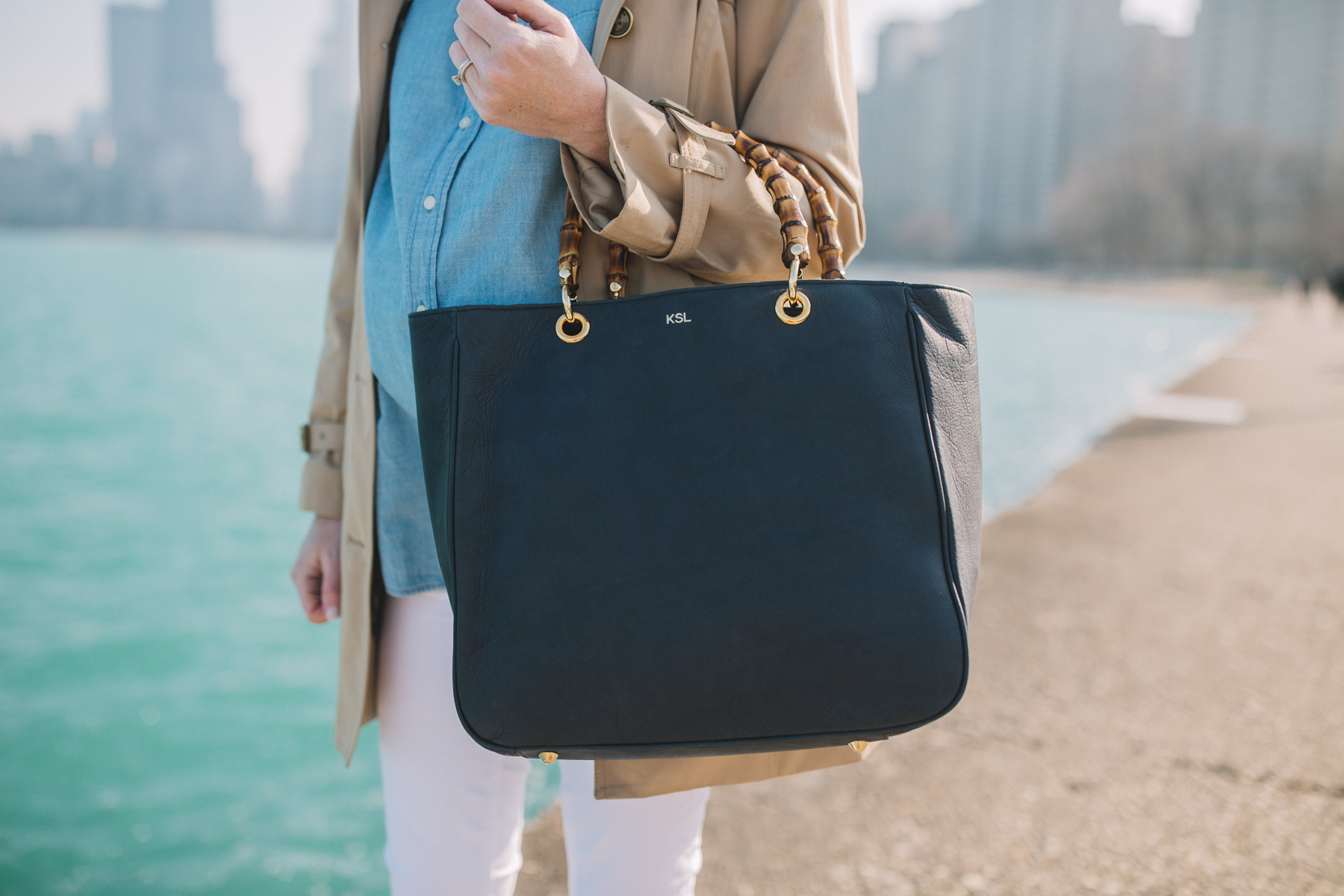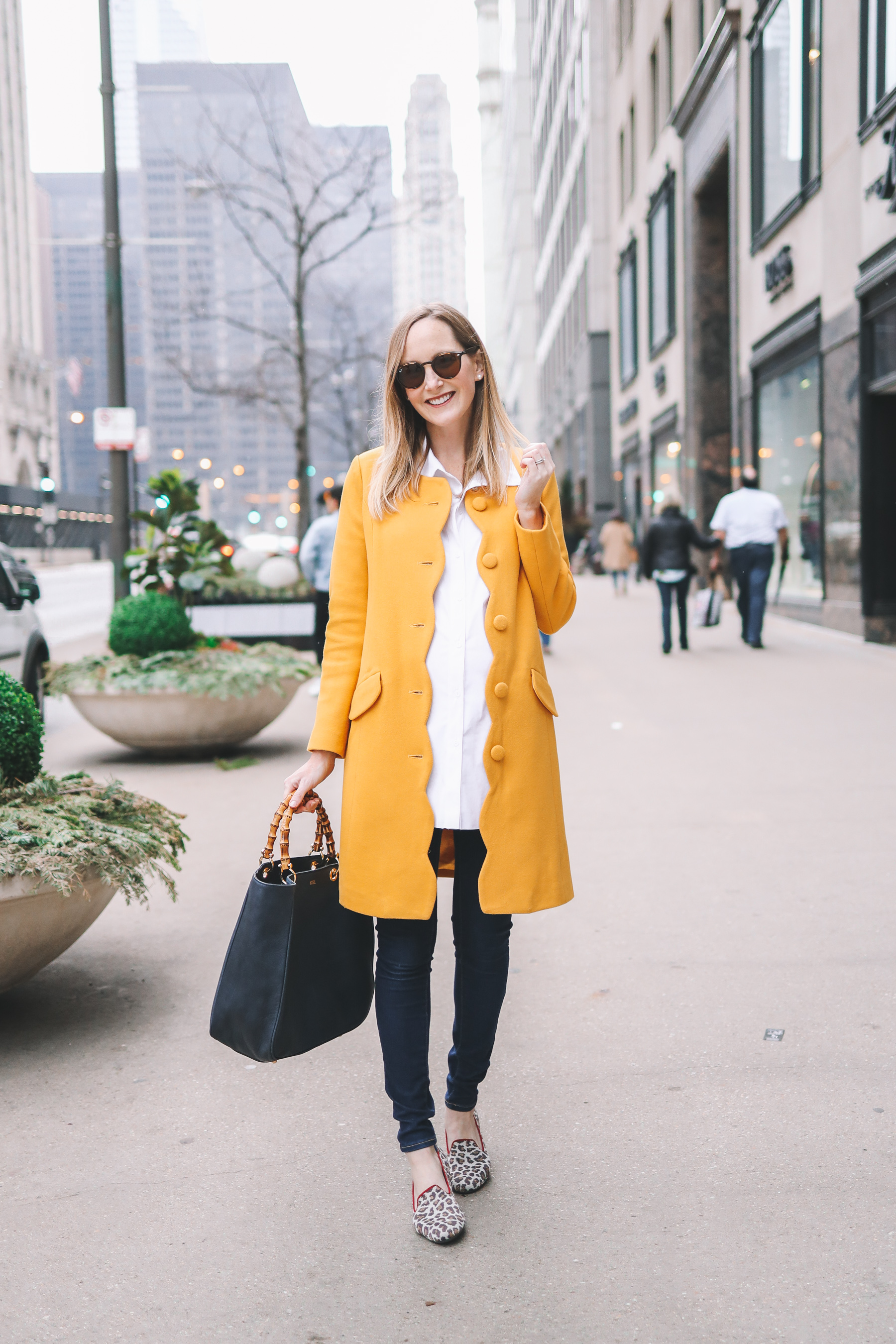 Prettiest bag ever?! It's so timeless, and would be a wonderful gift for any mom who's a fan of classic style. I have the original navy bag, but I should note that it also now comes in navy with a strap, which is pretty awesome for moms with young children. We all know how important it is to be hands-free, right?!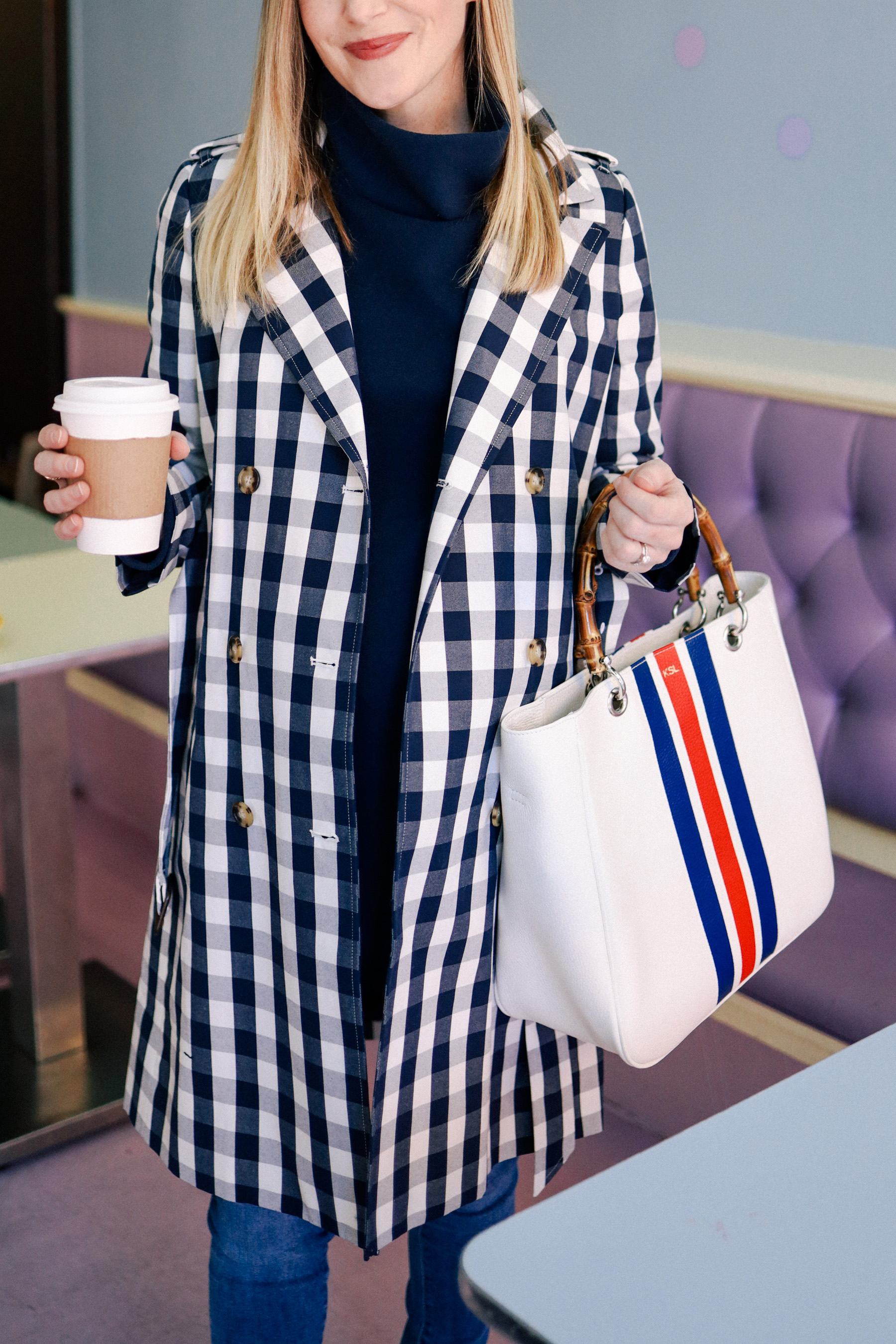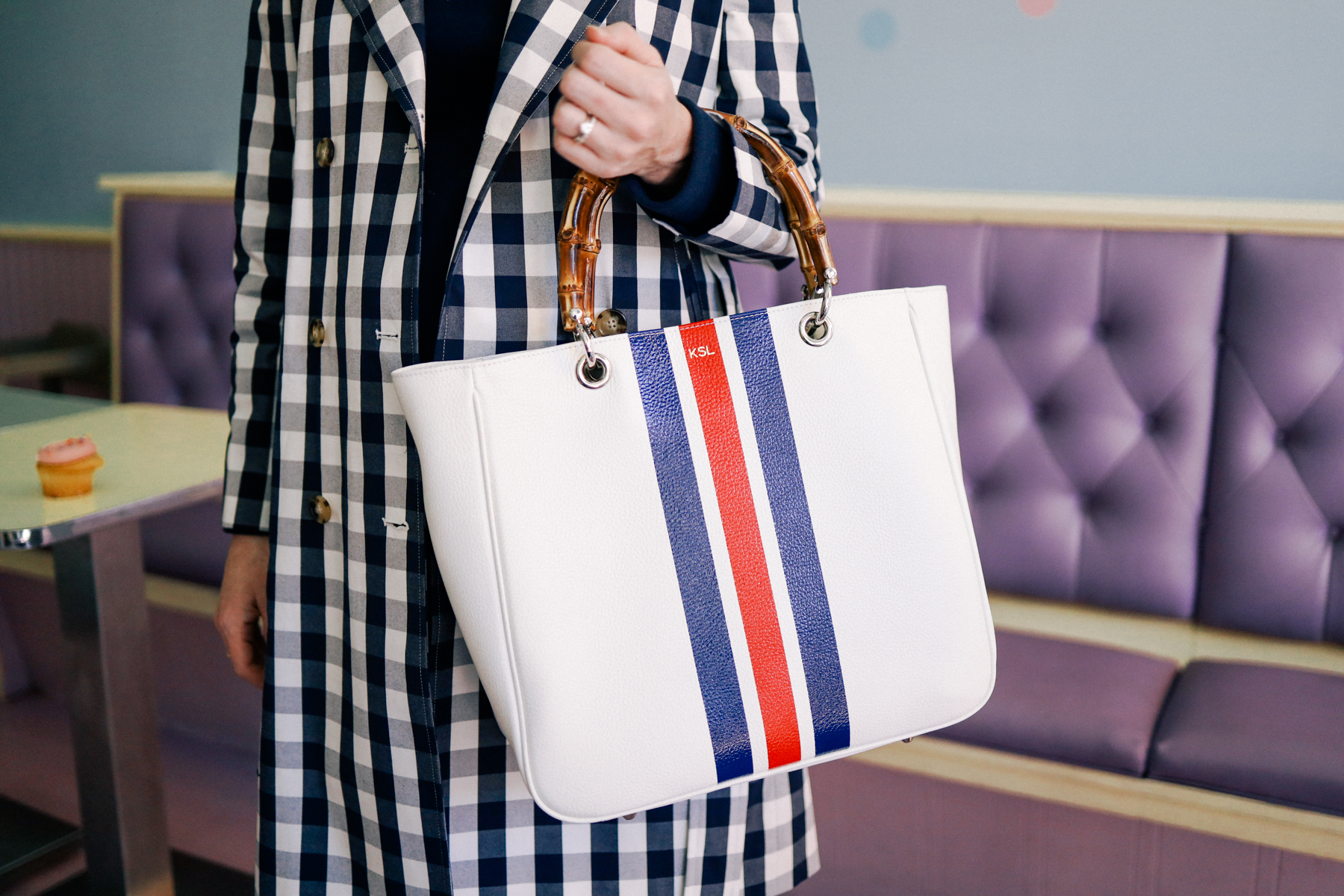 Here's the striped version with a strap! It comes in a couple of striped options and a couple of solid options. It's a really fun way of adding some character to everyday looks, and I love that Mark & Graham somehow found a way to make their preppiest bag even preppier. Well done, guys!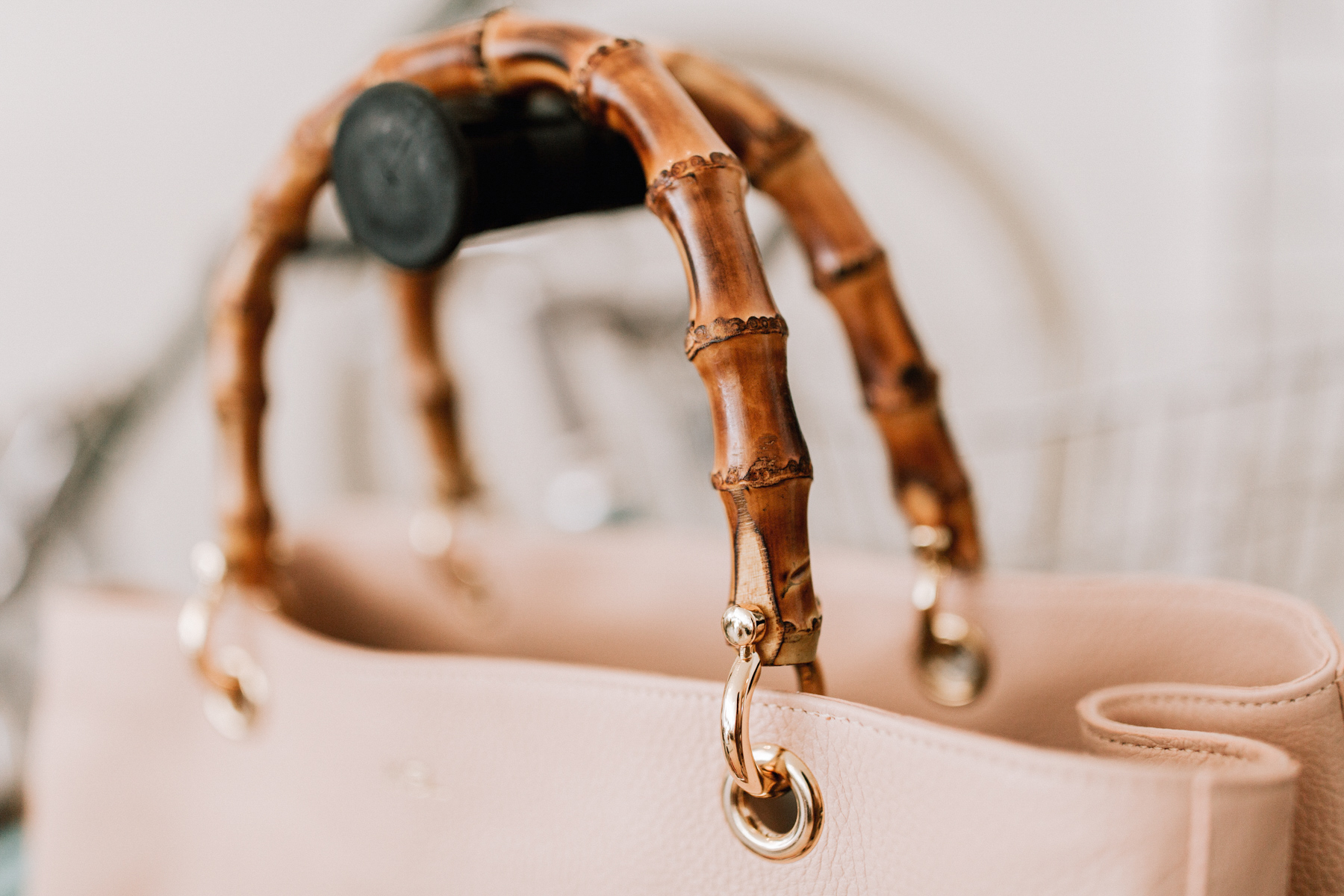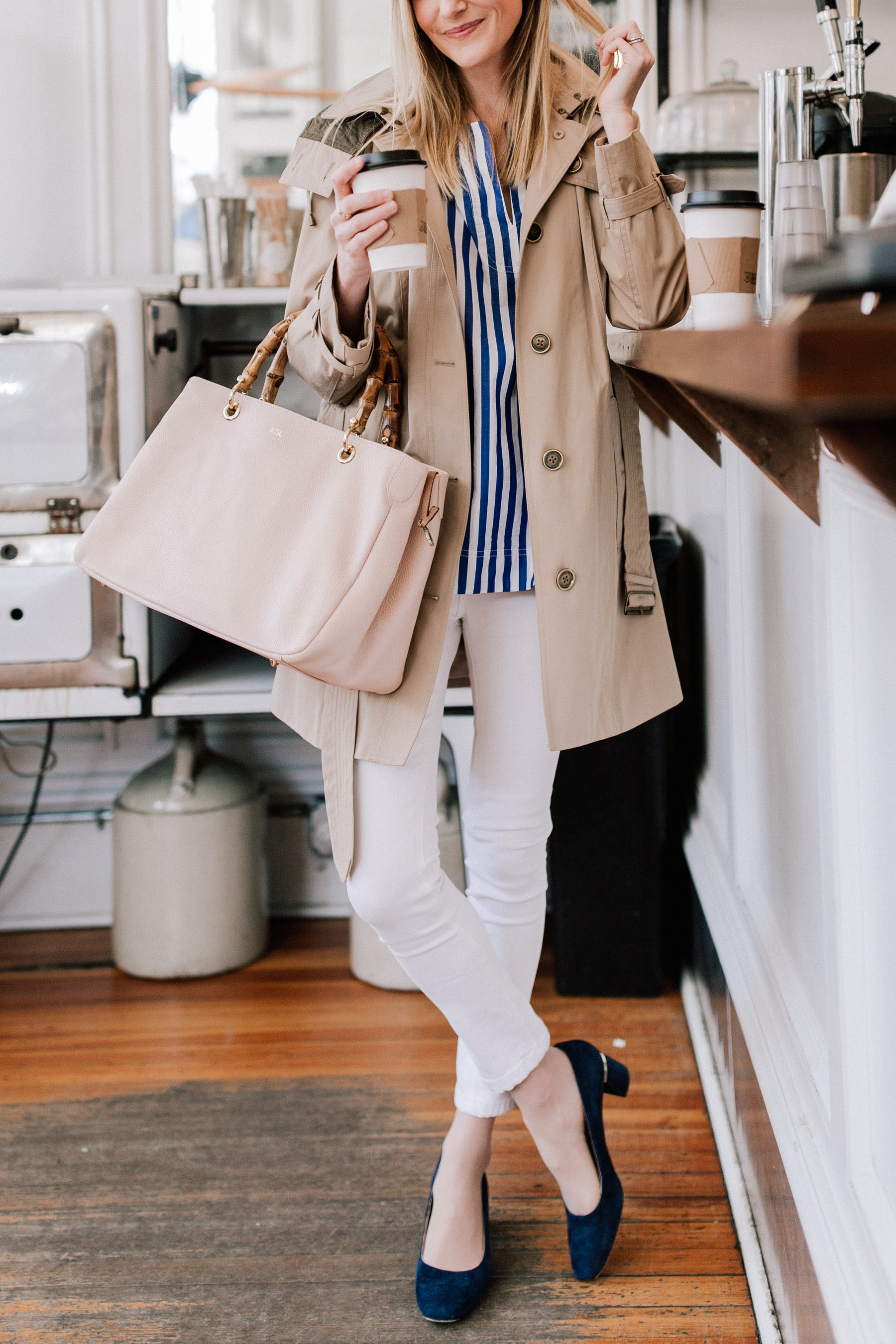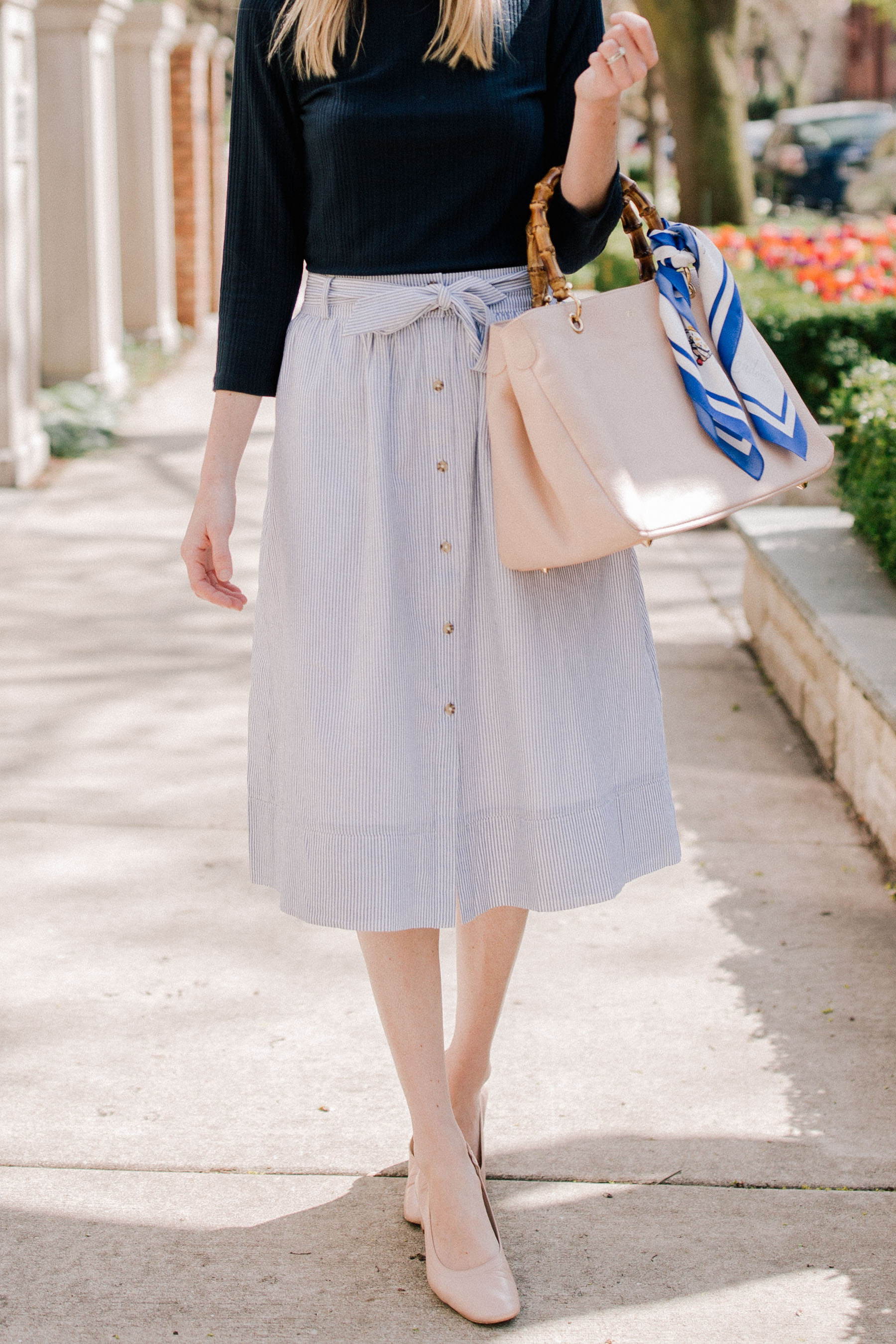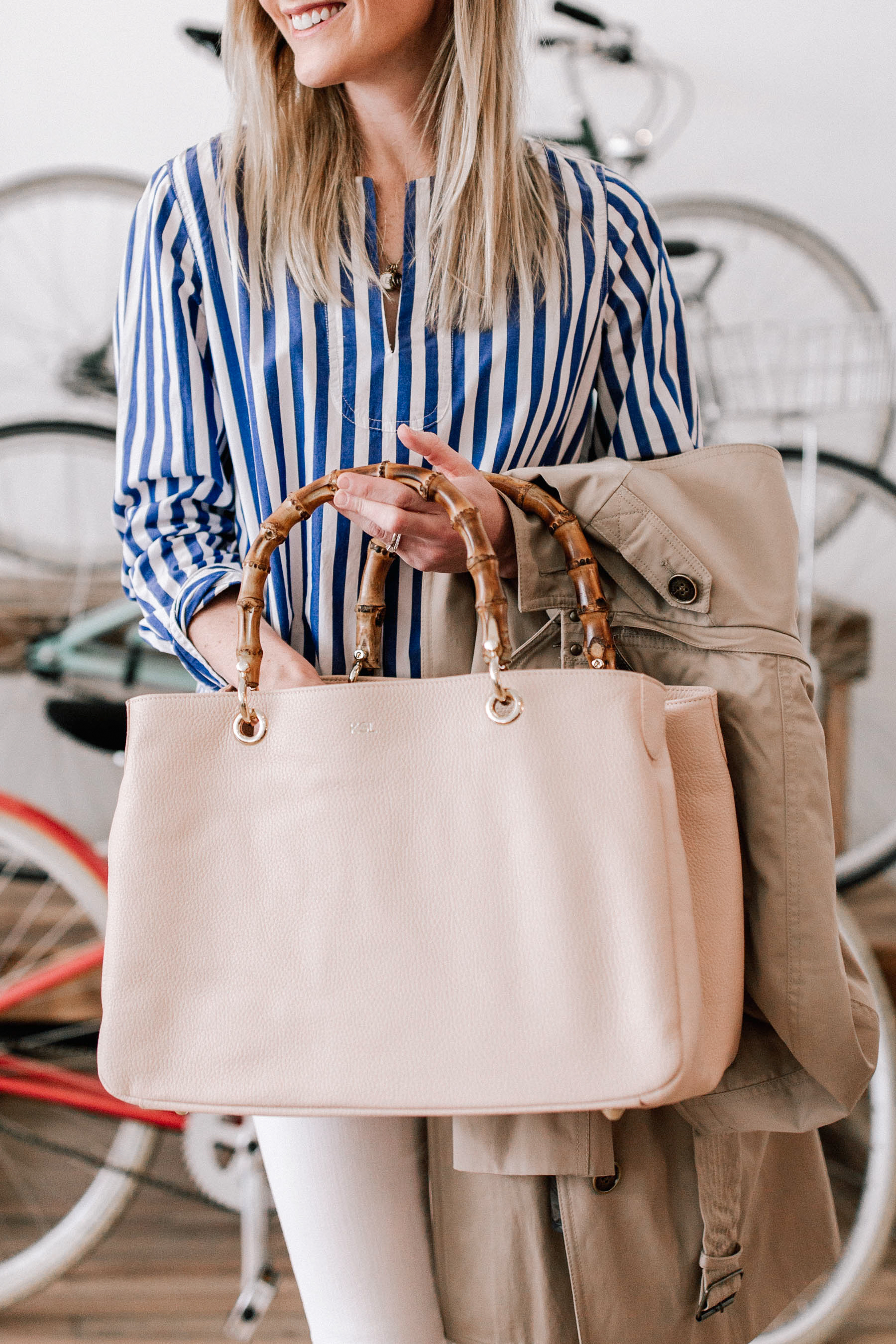 And here's the slouch version of the bamboo tote. I have it in light pink, but I also love it in classic brown and black. I get an unbelievable number of questions and compliments on it whenever I carry it… and the quality is fantastic! The notable difference between the original and the slouch, btw, is the structure. The original is a bit more squarish, and stands up on its own… whereas the slouch, well, slouches. 😂 The slouch has a smaller crossbody version, too!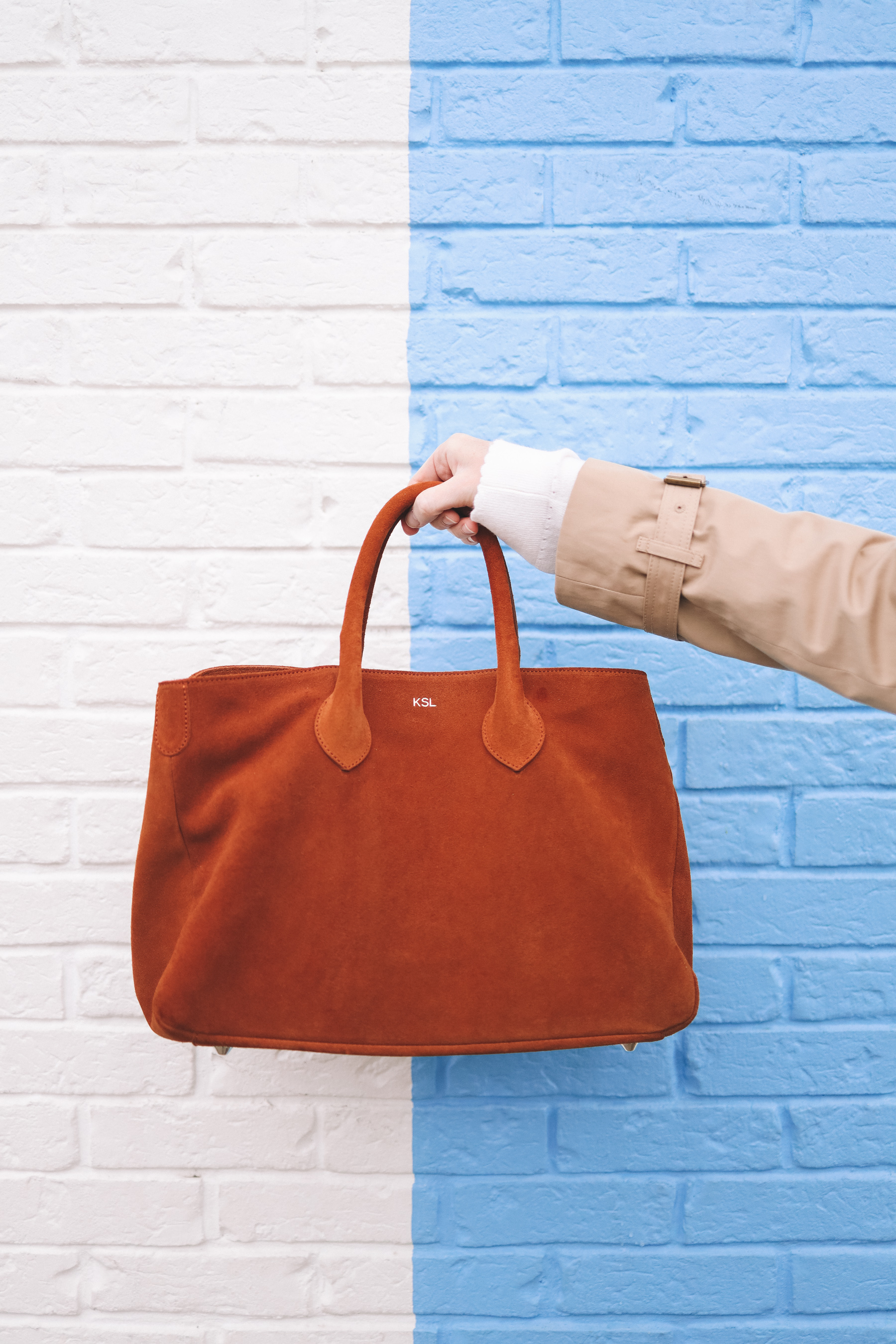 This is one of my go-to bags for fall and winter, but I also carry it well into the spring. The main difference here is the lack of bamboo handles, and obviously with the suede bag, the material. It's a stunner, for sure! The year-round version would be the Elisabetta Leather Handbag, which I love in blush, ivory, black, camel, hazelnut, navy, and tangerine. (Okay. Basically all the colors, haha.)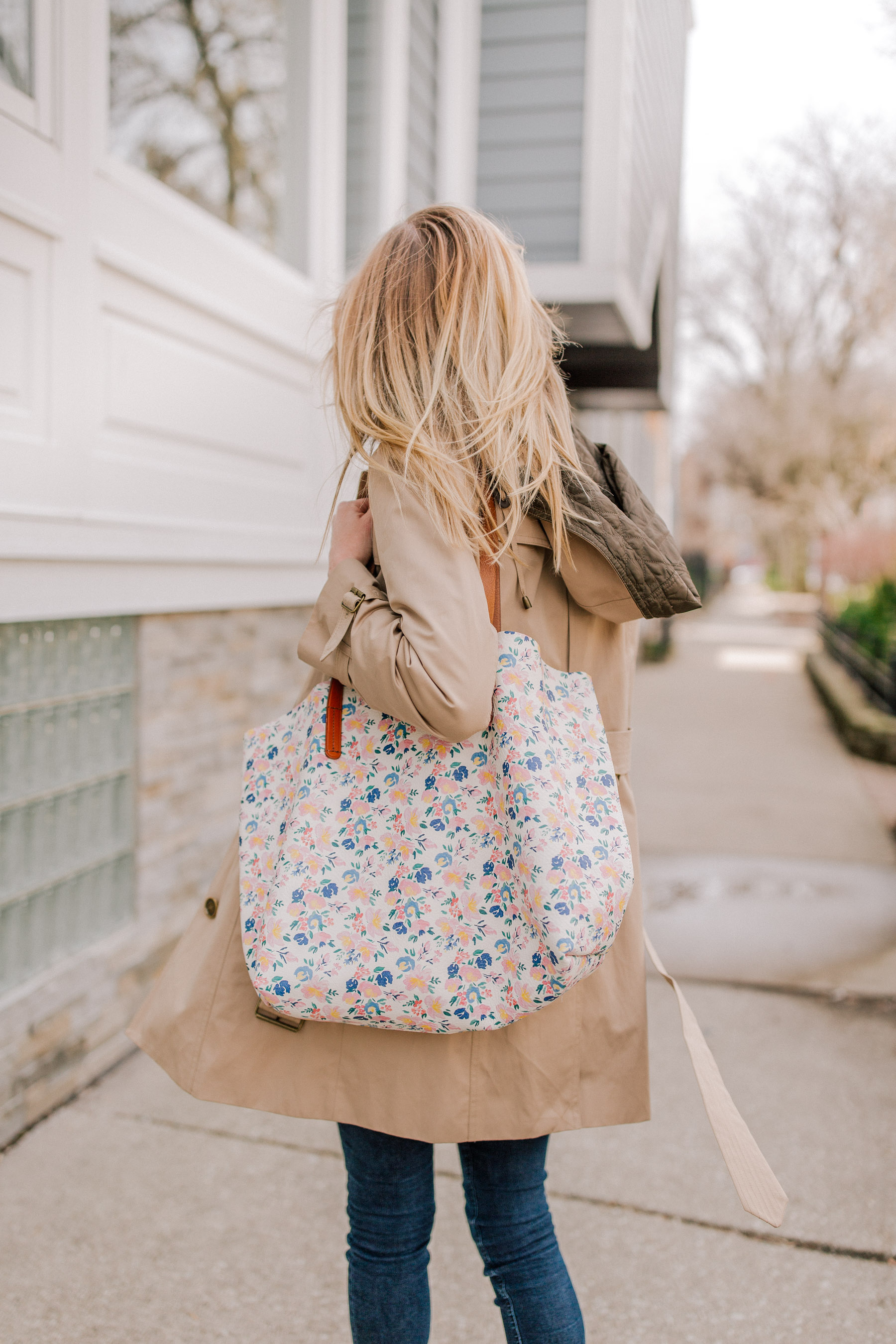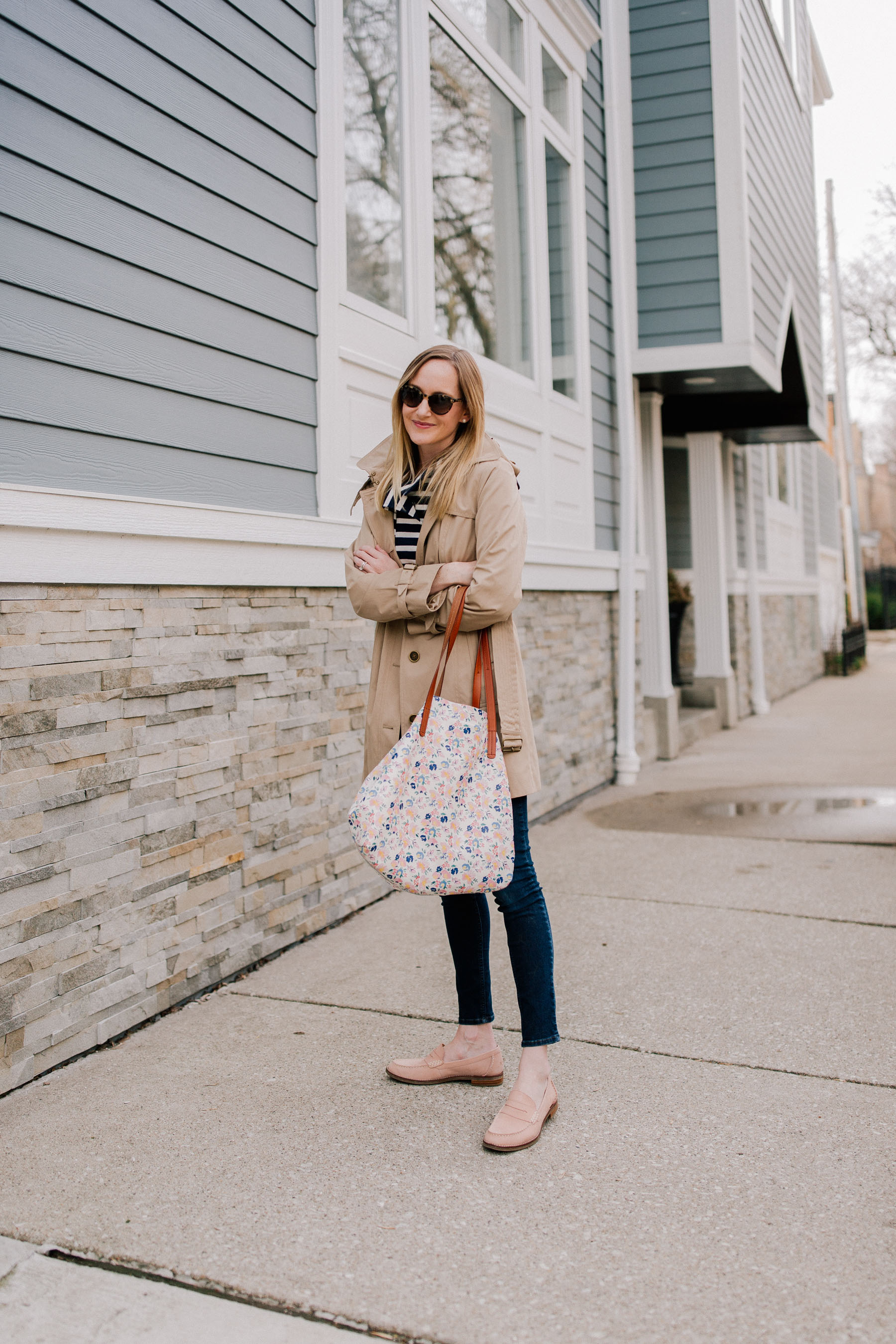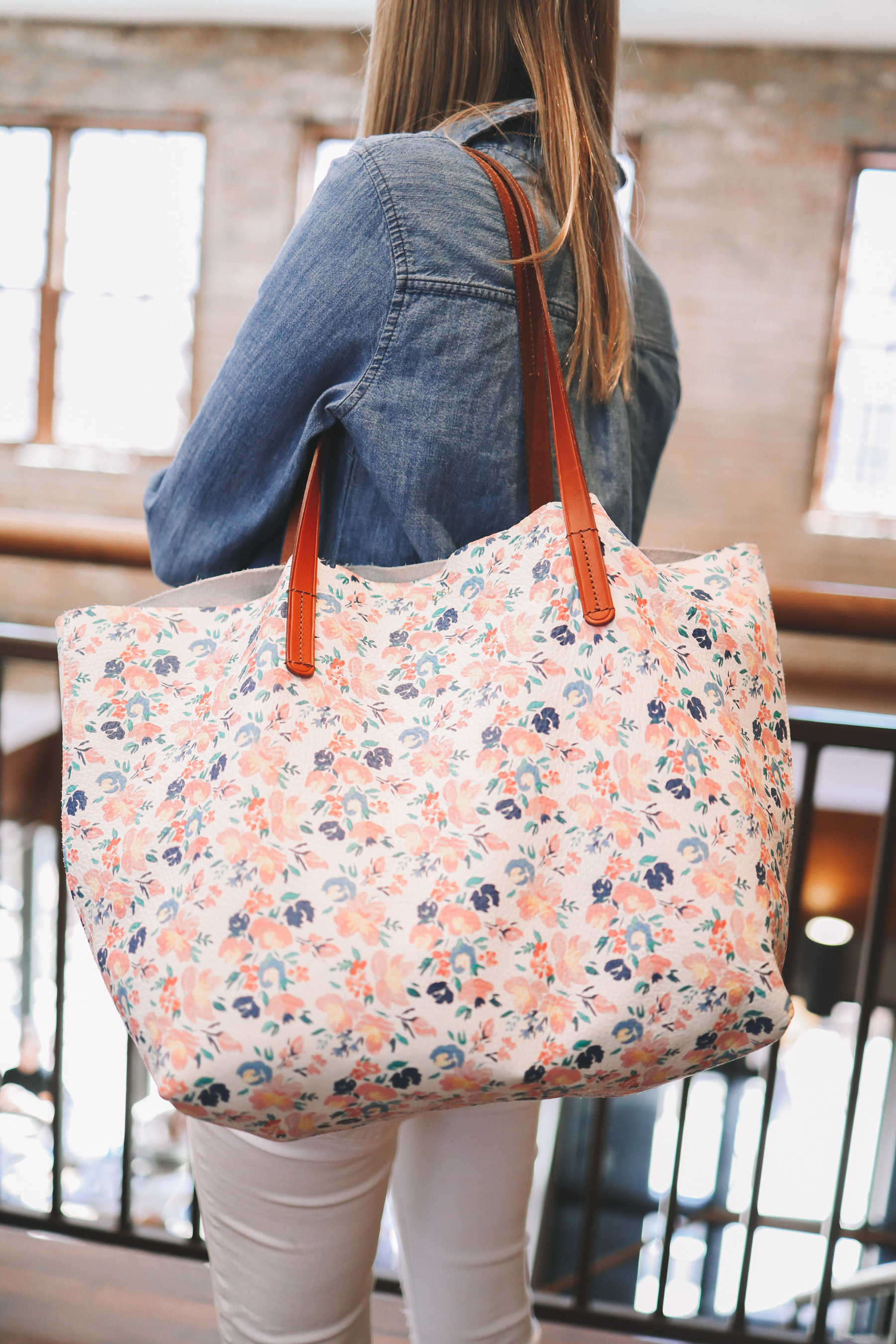 First, I should mention that I own the Caitlin Wilson Brooklyn Tote, which is no longer available. (You can still purchase the crossbody, the pouch, and the nightshirt in the print, though!) But the classic Brooklyn Tote is fabulous, too. Every mom needs a go-to, swing-over-your-shoulder leather tote, and this one is soft yet sturdy… and quite good-looking. :)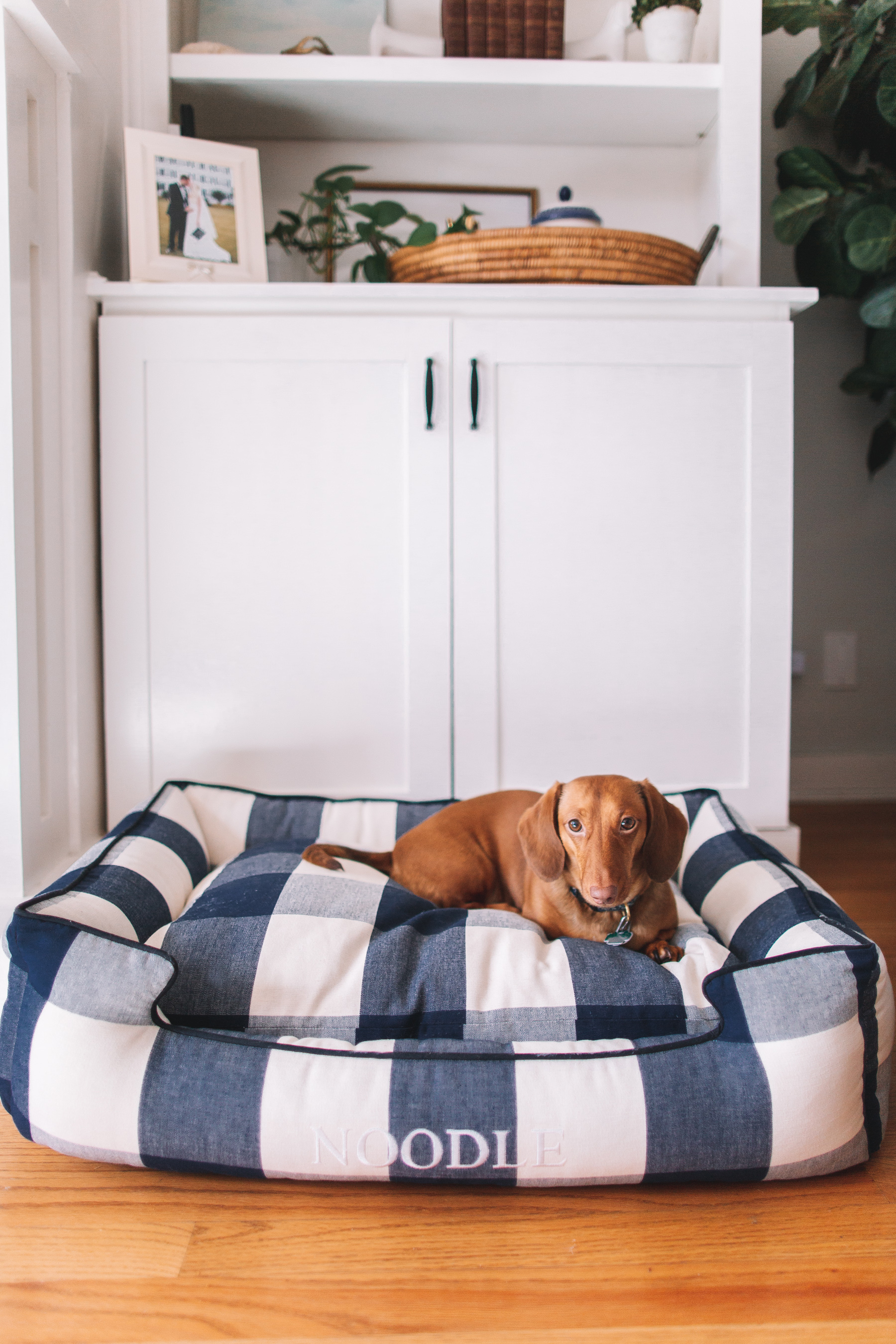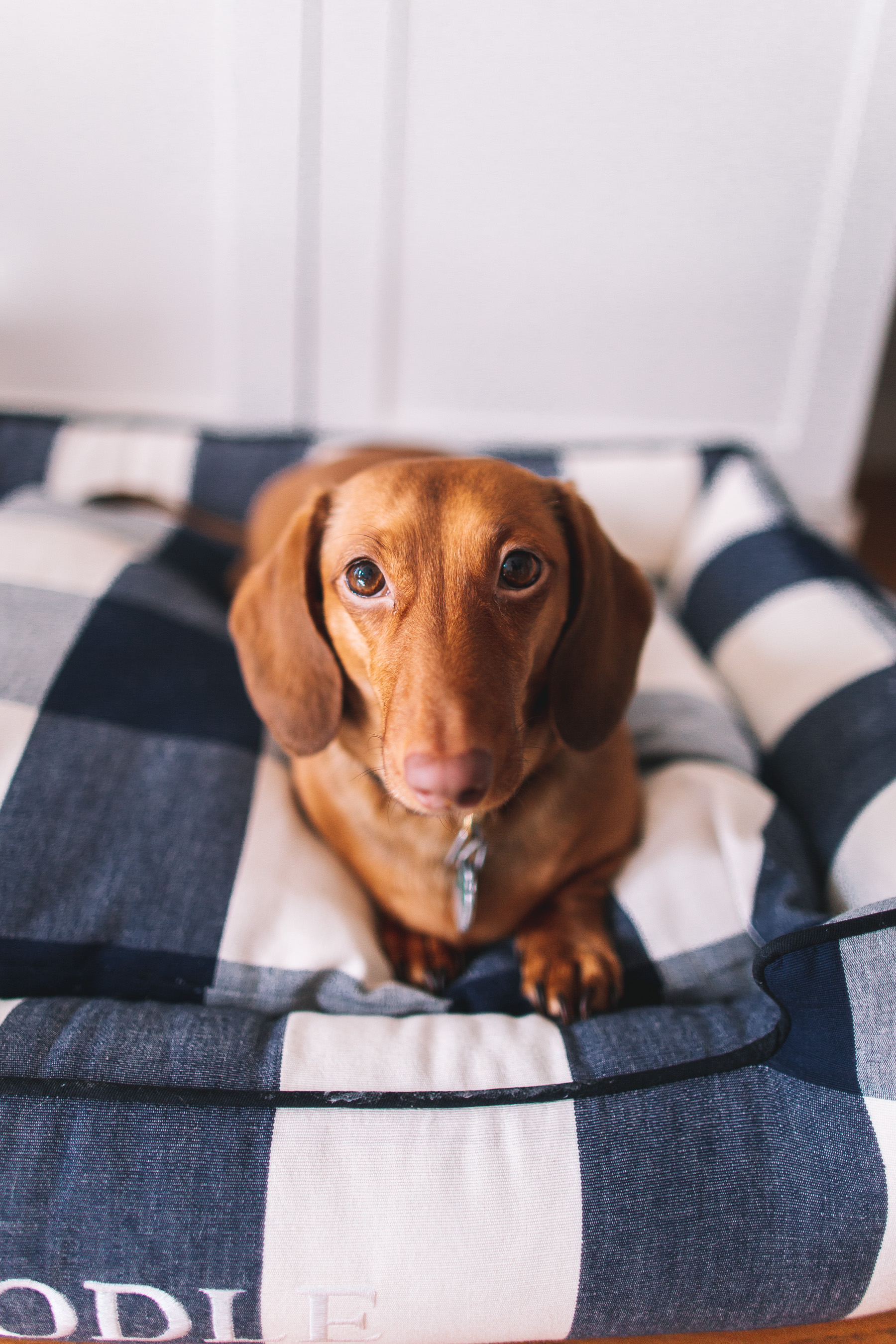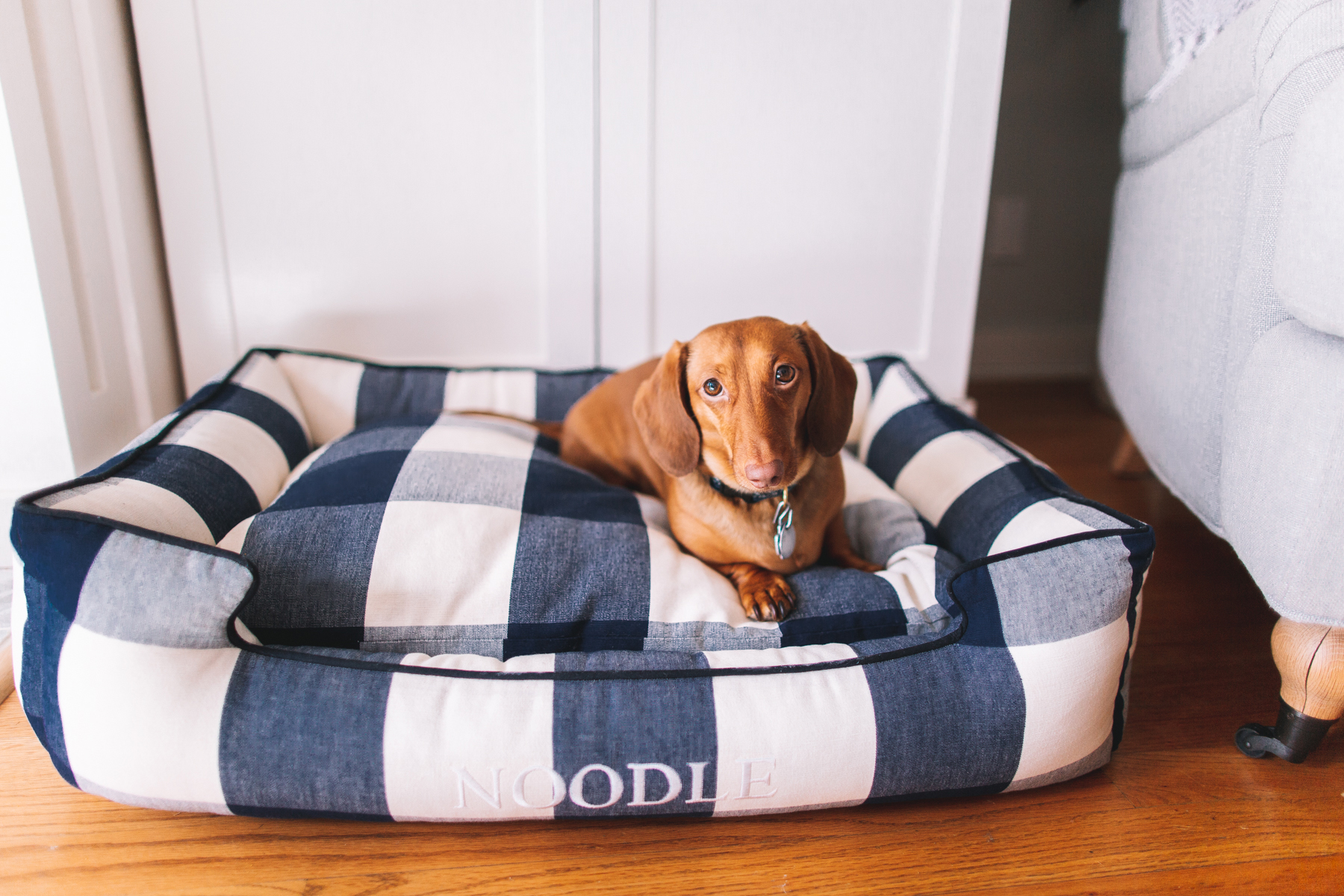 Clearly for the dog-loving mom, this gingham dog bed is EVERYTHING, guys. Dog beds are such a prominent thing in the home; they better be nice-looking, right?! We also have this dog bed in ticking stripe, which I keep under my office desk, and Noodle's quite the fan.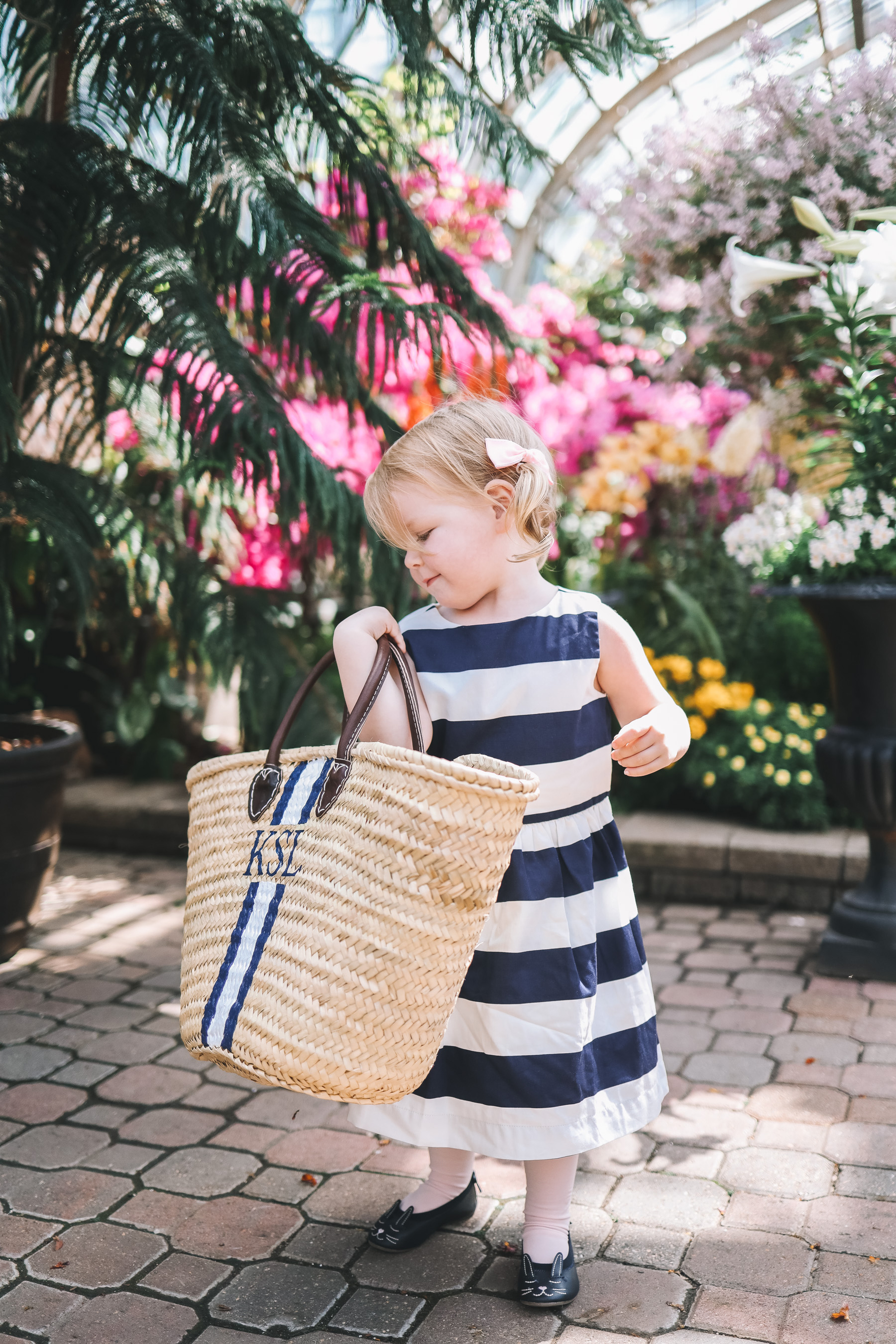 Shop my other faves from Mark & Graham above!