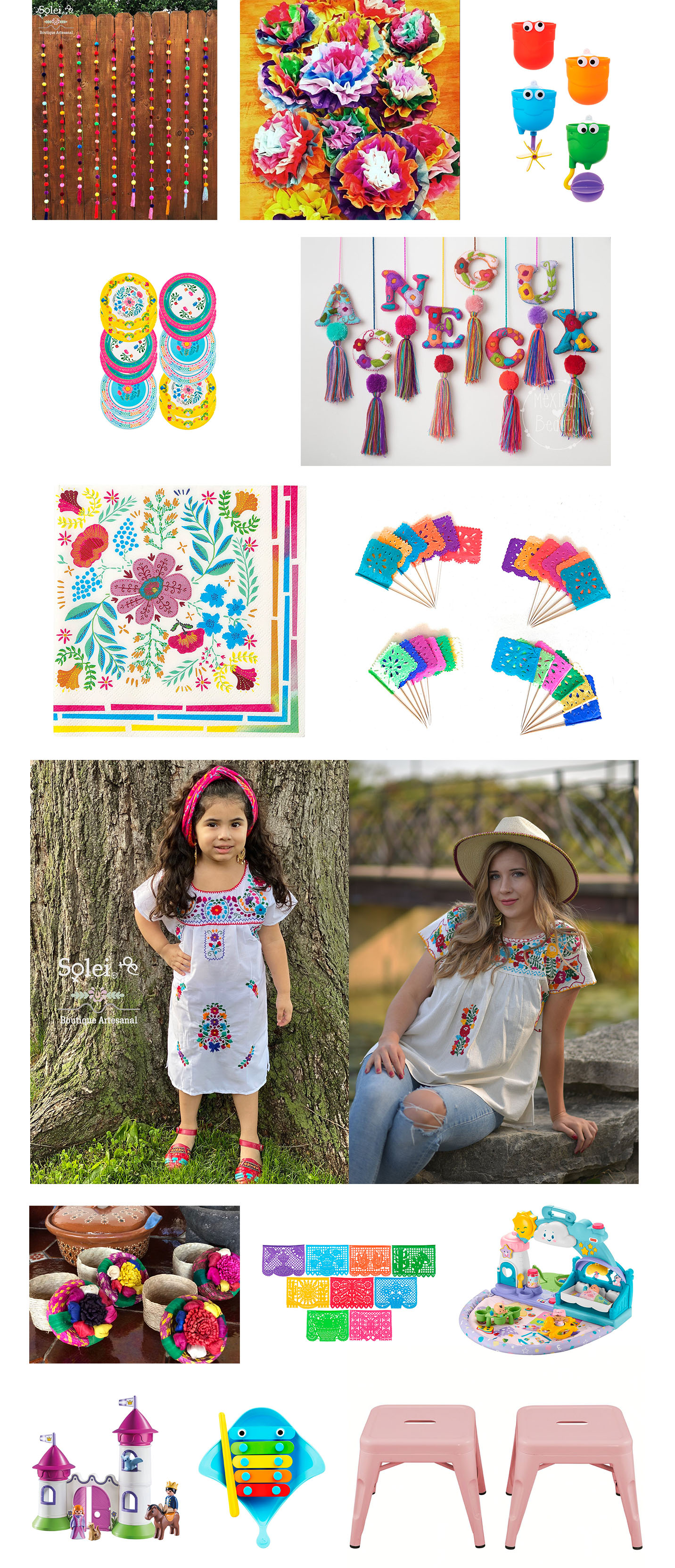 Lucy's birthday is May 5th! Because of the pandemic, this will be her first real birthday party and I'm determined to make it special. :) We're keeping it very small and doing a little celebration at the house with Walker's family, as they're our "bubble" family and Walker's little sister Lottie is Lucy's bestie. So grateful for them.
Since Lucy will turn two on Cinco de Mayo—read about the significance of the date here!—we're planning on supporting a local Mexican restaurant for the food, and using a lot of colorful (and respectful) decor from Mexican-owned companies. Solei, which is a Mexican boutique in Chicago, has been my go-to, btw! I spent some time at Casa del Migrante in Mexico as a college student and a good number of my students in NYC were Mexican, so I have an affinity for the culture and tight-knit families. :) The girls also love "Coco." (Not about Cinco de Mayo but instead about Día de los Muertos!)
I think the day should be really fun! Here are the plans:
Blouse and girls' dresses: Aren't they gorgeous?! They're from Solei, a Mexican boutique in Chicago. The company supports small women cooperatives in rural communities in Mexico. Their line "Ethnic" features beautiful garments handmade by indigenous cooperatives in Mexico, too.
Pom garland: Also from Solei! These will be all over the place.
Letters garland: I stumbled upon this on Etsy and fell in love with it. I feel like we'll use the letters throughout Lucy's life—and I envision them becoming her special decorations for birthdays, graduations, etc. I plan on hanging them from the fireplace!
Papel picado banner and cake toppers: In Mexico, these traditional and expressive perforated paper banners are usually present at holidays and celebrations.
Tissue paper flowers: Aren't these fun?! They're going to be our tabletop decor. I really wanted to get some ceramic talavera turtles but that started to add up quickly, haha. Maybe we'll add those to Lucy's birthday decor next year!
Favor boxes: Another Solei find. I'm going to put candy and little party favors in them for the kids' "goodie bags."
Food: Las Fuentes! It's a favorite local restaurant, and we've had so many special family nights there over the years. We'll likely do one of their meal packages. Oh, and I got these colorful paper plates and napkins to serve everything on!
Music: Again, the girls love Disney's "Coco," so that'll definitely be playing during dinner and cake. :)
Gifts: