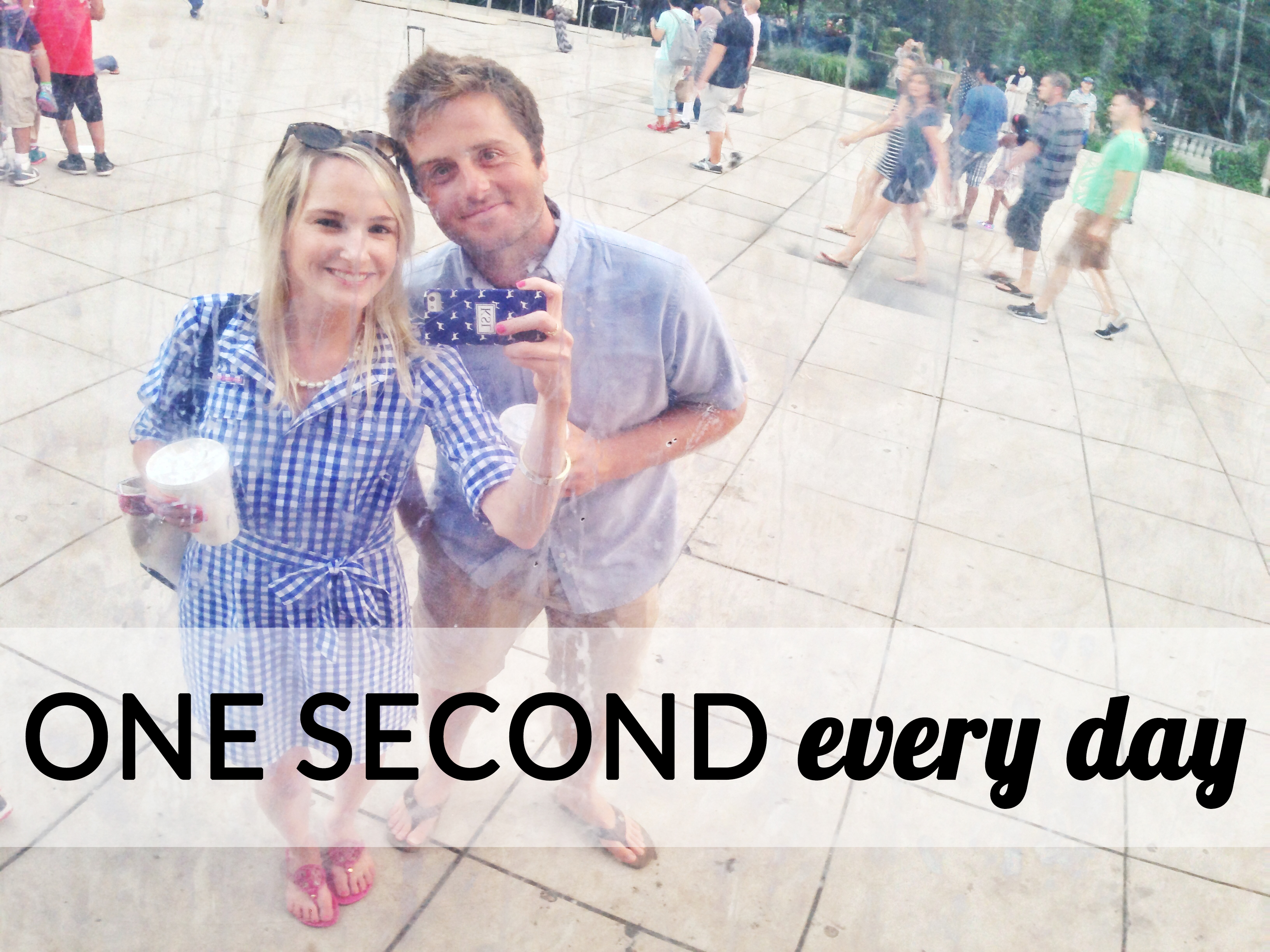 One of the many reasons I love my husband is because he's so darn creative. The guy is always up to something, whether he's inventing products, starting businesses, setting up websites, learning how to code, polishing his graphic design skills, or preserving our memories in original ways. I love it. These projects not only bring us closer, but also enrich our lives.
Take his most recent project, which he just completed. He took one second of video every day for an entire year, and strung it all together using the "One Second Every Day" app, available via iTunes for $2.99. It's ridiculously cool!
I mean, when you look back on the past year of your life, can you honestly say that you remember and appreciate every day? Or a moment from every day, at least? The answer was certainly "no" for us before this video. Now, though, we truly do. In fact, we both had the same reaction upon watching it in its entirety for the first time.
Gratitude.
Life isn't perfect. And if I'm being honest here, this past year was one of the hardest for me. At the same time, there were lots of really amazing things that happened, and there was a whole lot of love and friendship and growth. And yes, I was aware of and grateful for this stuff before the project's existence. But the video heightened that awareness and intensified that gratefulness. Mitch and I have a fabulous life together, and we're so lucky. :)
Another reason I love this video is because it's real. The vast majority of the photos I post on this blog are staged. I intentionally shoot in pretty locations, and use photo editing software to brighten my shots and make them pop. And while I don't necessarily mean to do this, I predominantly write about the exciting and happy stuff, and skip over the regular, everyday details… or the trying times. Of course, each shot in the video was set up with the end product in mind, so I suppose they're staged to some degree as well. But the video just seems to capture the "big picture" a bit more effectively.
Life is beautiful, in all its grittiness and fragility and realness.
The project also inspired us to do more. There were so many times when we both wanted to stay home because it was cold, or lay low because we were tired. "But we need a 'One Second Video' for today!" Mitch would say, and we undoubtedly had a better year because of that.
The experience had such a positive impact on us. We learned the importance of making every day count, and that often, happiness is a choice. So, without further ado…
Note: I had very little to do with creating our video, and it was Mitch who put the time and effort into shooting and compiling it. (Thank you, Mitch! You're amazing!) But I really can't recommend the idea and app enough. (It's apparently really easy to use! Shoot a second of video every day, and drop it into a calendar as you go.)