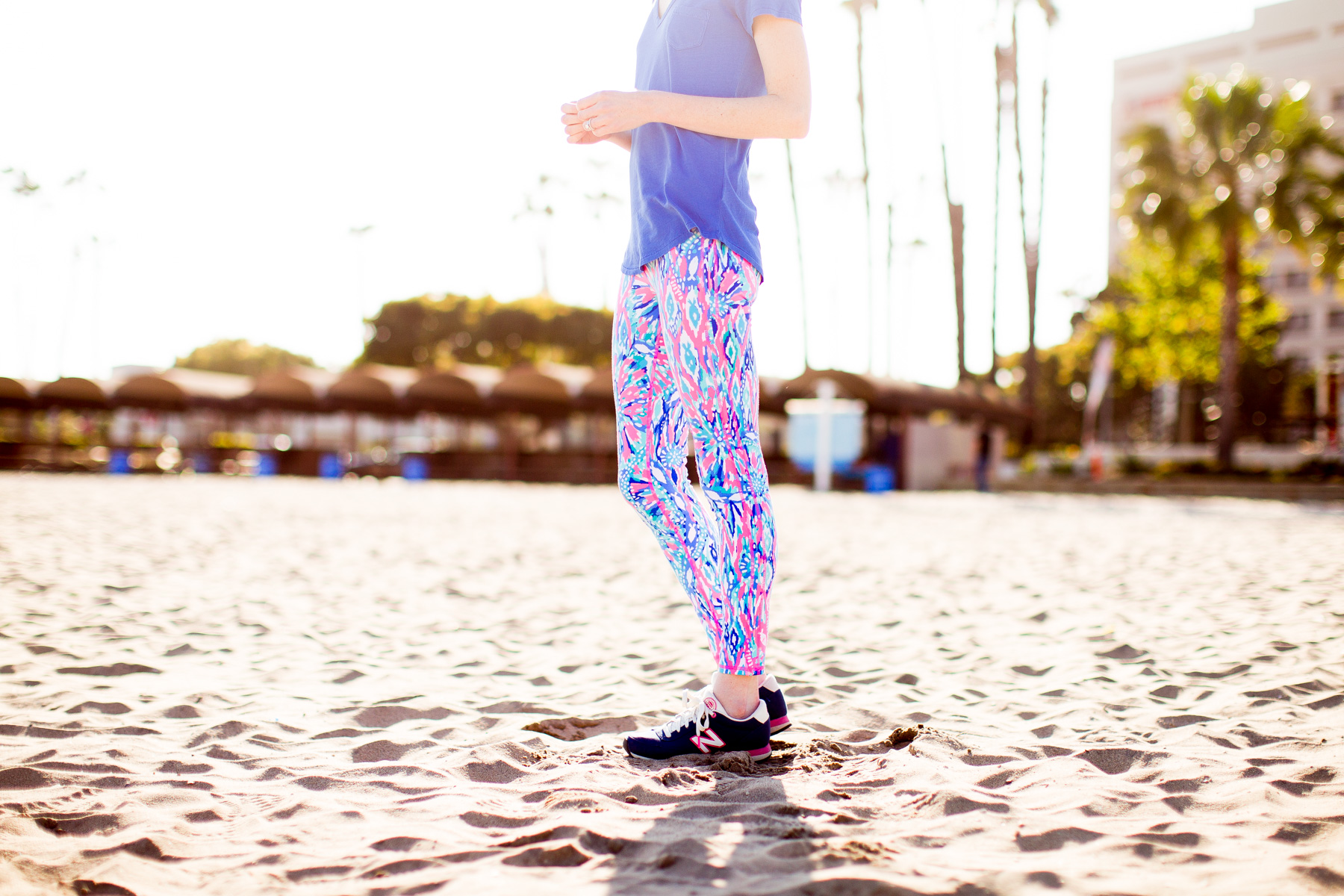 Lilly Pulitzer Luxletic Weekender Legging (Cropped version here / Solid version here — And shop the whole Luxletic line here. If what you're looking for is sold out, try Zappos!) / Similar Blue Tee / Vineyard Vines Hat / Similar New Balance Sneakers here, here and here
Remember yesterday when I was talking like a crazy person about yoga pants?
I'll go ahead and blame that second class of Chardonnay for that whole spiel. ;) But THESE, guys. They're the softest leggings I've ever owned, and they're crazy flattering and comfortable. You know when you try something on for the first time and you're just like, "Wow. How have I lived without this for so long?!" That times a gazillion with these leggings. Magic leggings, I swear.
If you read Mitch's recent post about flying with a baby, you know that we had a ridiculously early wakeup call the first day of our trip, and that all in, it took us roughly 12 hours to get from Chicago to this beach in Marina del Ray, California. (The photos were taken right outside of the gorgeous Jamaica Bay Inn, part of the Pacifica Hotels group, btw!) But I swear a big part of the reason I stayed so happy throughout the day–besides the fact that I was going on vacation and I was with my two favorite people in the world–was because I was wearing these pants, haha. They're just SO SOFT. Did I mention that they're soft?!
Did I also mention that I'm writing this at 1 a.m.? ;) Ugh — I know. But old habits die hard. Every once in a while, I still have a late night. Definitely still catching up from being sick!
Anyway, I'm clearly wearing the leggings very casually in these photos, but I've seen them dressed up with solid sweaters and tops (like this one and this one) and simple sandals, and they look amazing. Definitely excited to dress 'em up this spring for long strolls around Lincoln Park. I also love the newer cropped version of the leggings, which are perfect for spring and summer. (Oh! The longer pair comes in "solids," too. Though they're more like a space-dye.)
Also, if you're finding that the Lilly website is sold out of a lot of its Luxletic gear, try Zappos. The prices are the same, but there's often more in stock.
PS — If you're wondering about sizing, I tried an XS and small in these pants, and went with the small because I found them a little more comfortable. I usually wear a size 25 or 26 in jeans, for reference. Hope that helps!
In other news, it was 75 degrees in Chicago yesterday, so I took Emma to three parks. She was adorable. We played in the grass, rode the dinosaurs, swung in the swings, and went down the slides, all in dresses. Because when it's 75 degrees in Chicago, you break out the dresses. I actually think we're getting graced with some similar temperatures today, so with that, I'm outta here! (Which means I'm hitting the hay so I can be bushy-tailed tomorrow.)
Have a great one, guys! And stay tuned: tomorrow we have a new Personal Essay going up, and on Friday, Mitch has a new post scheduled. :) Haven't read it yet, but I trust that it'll be entertaining, haha!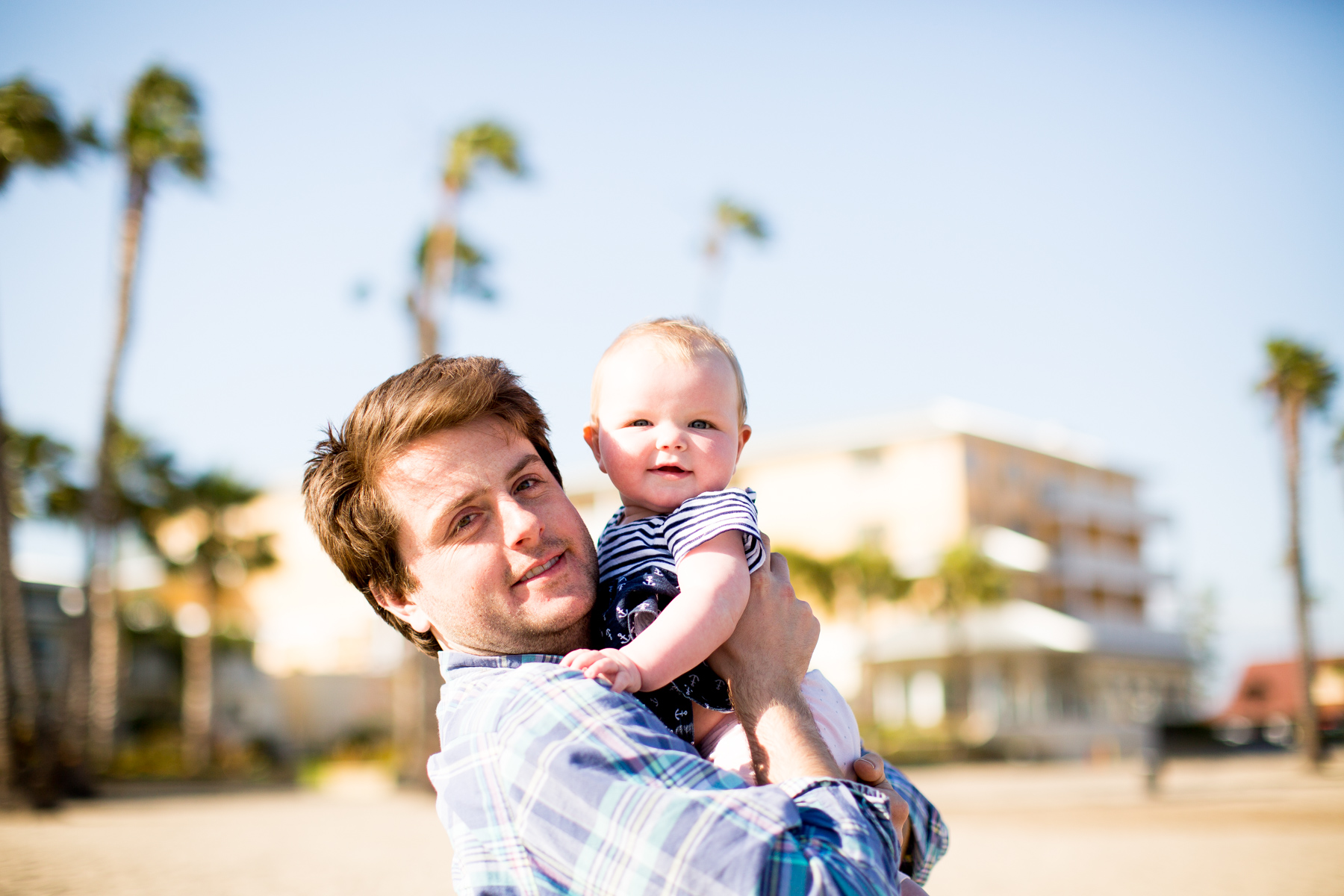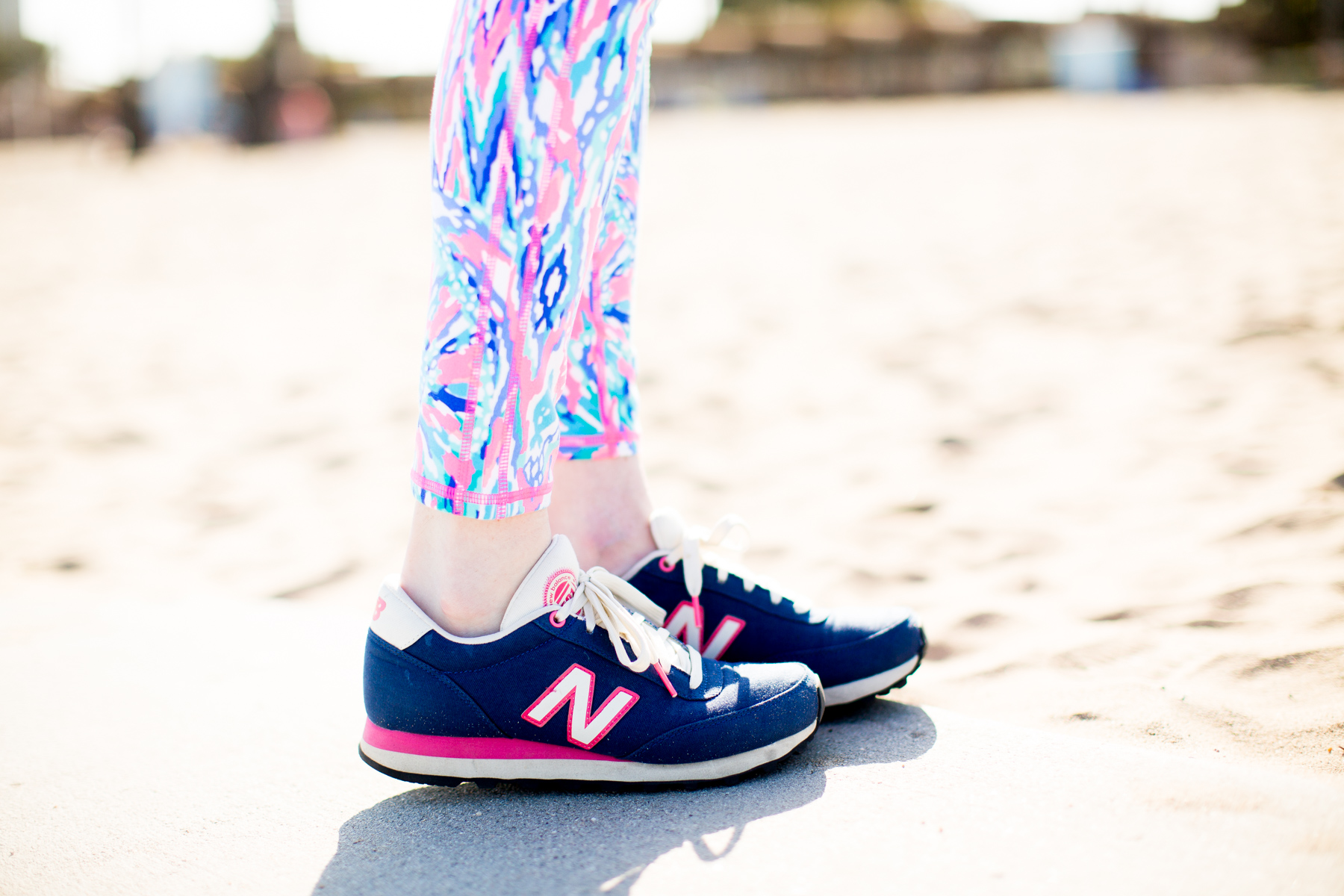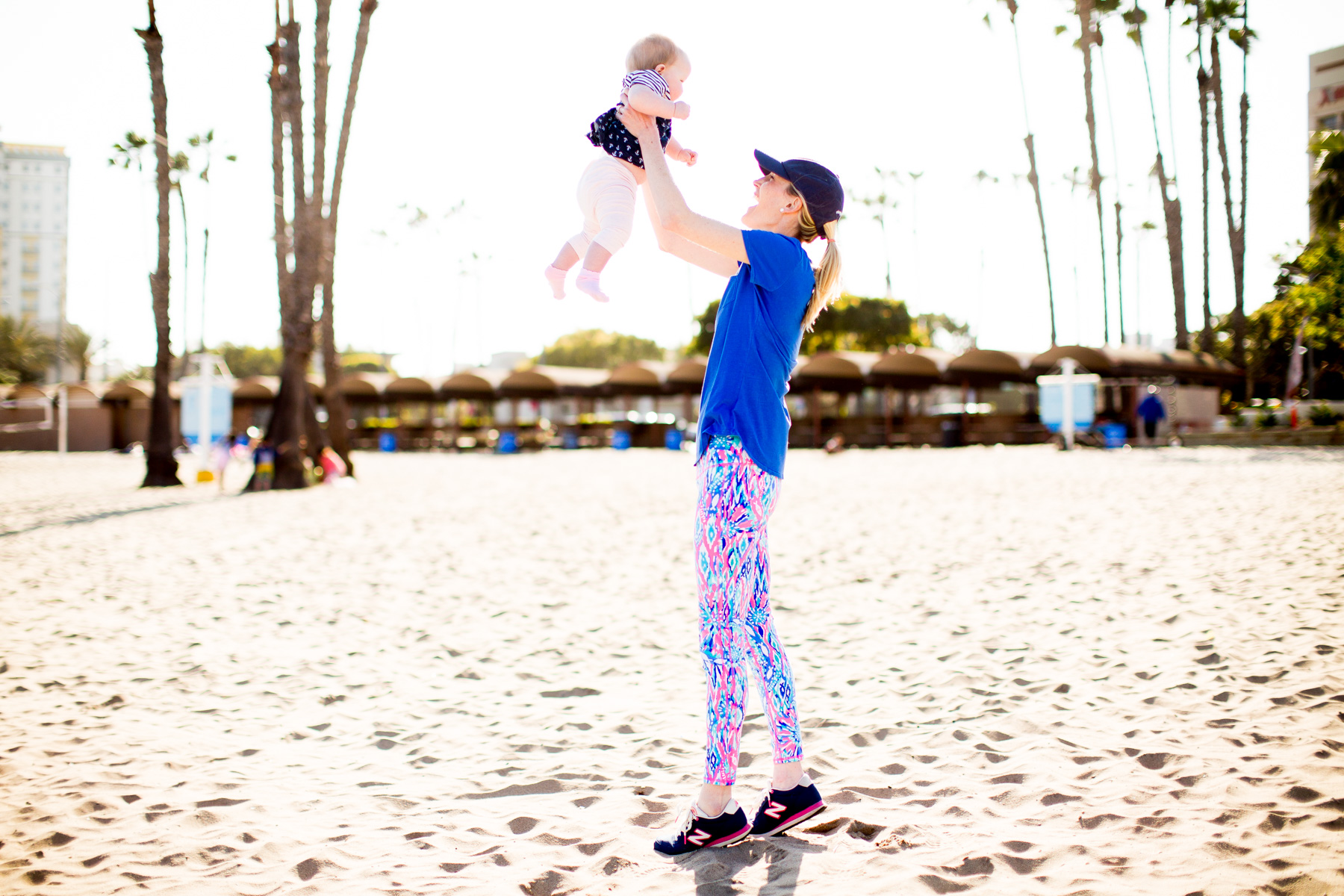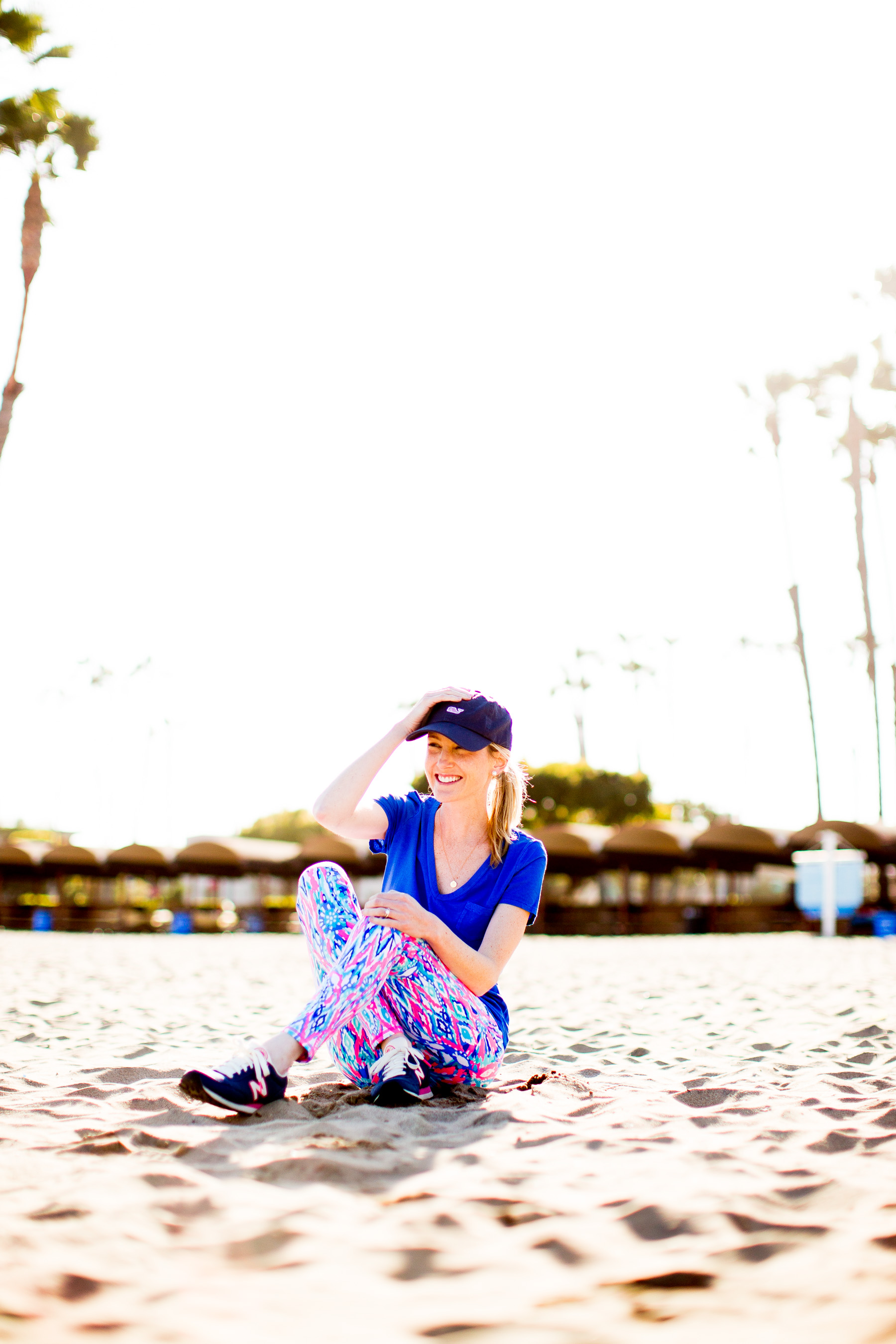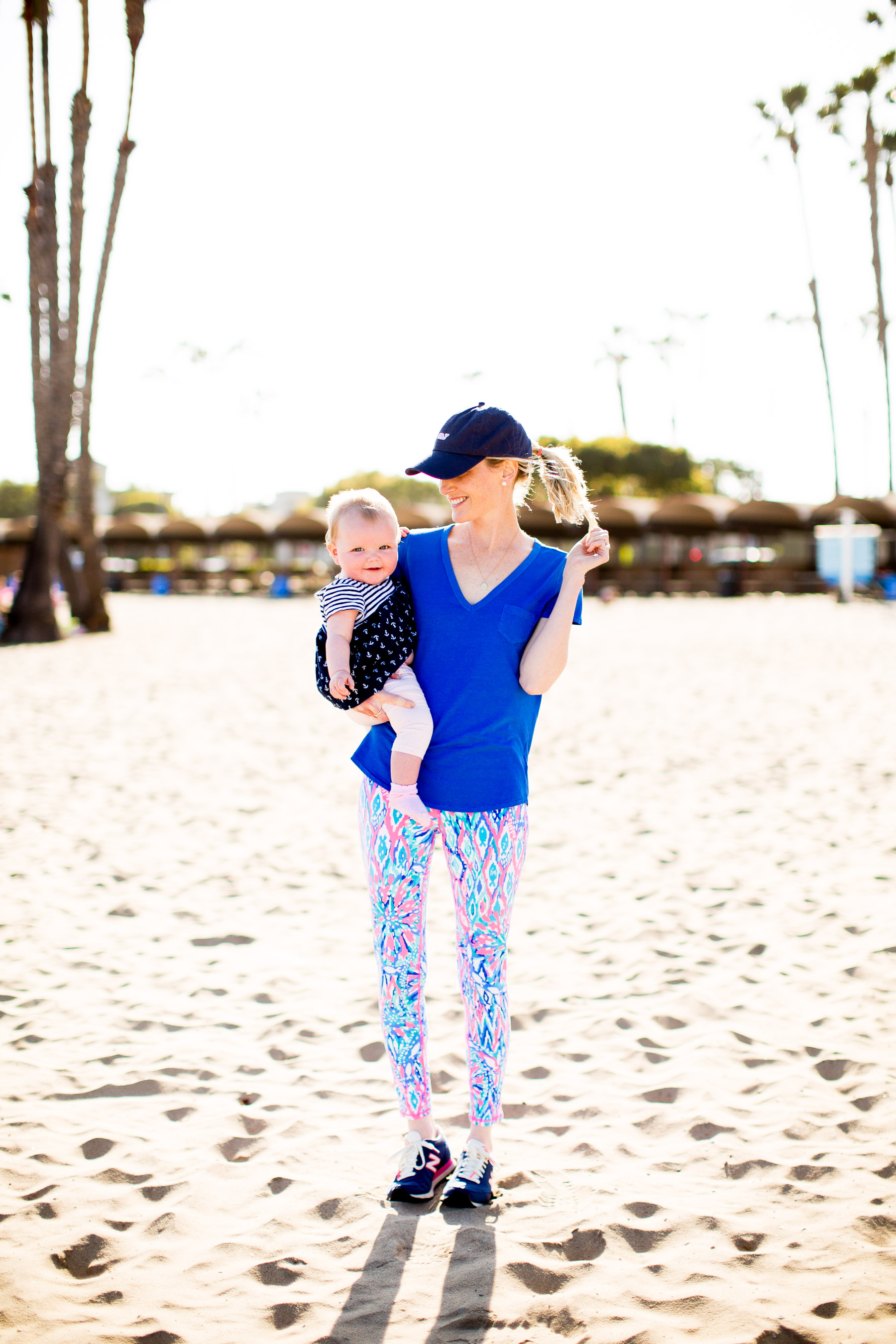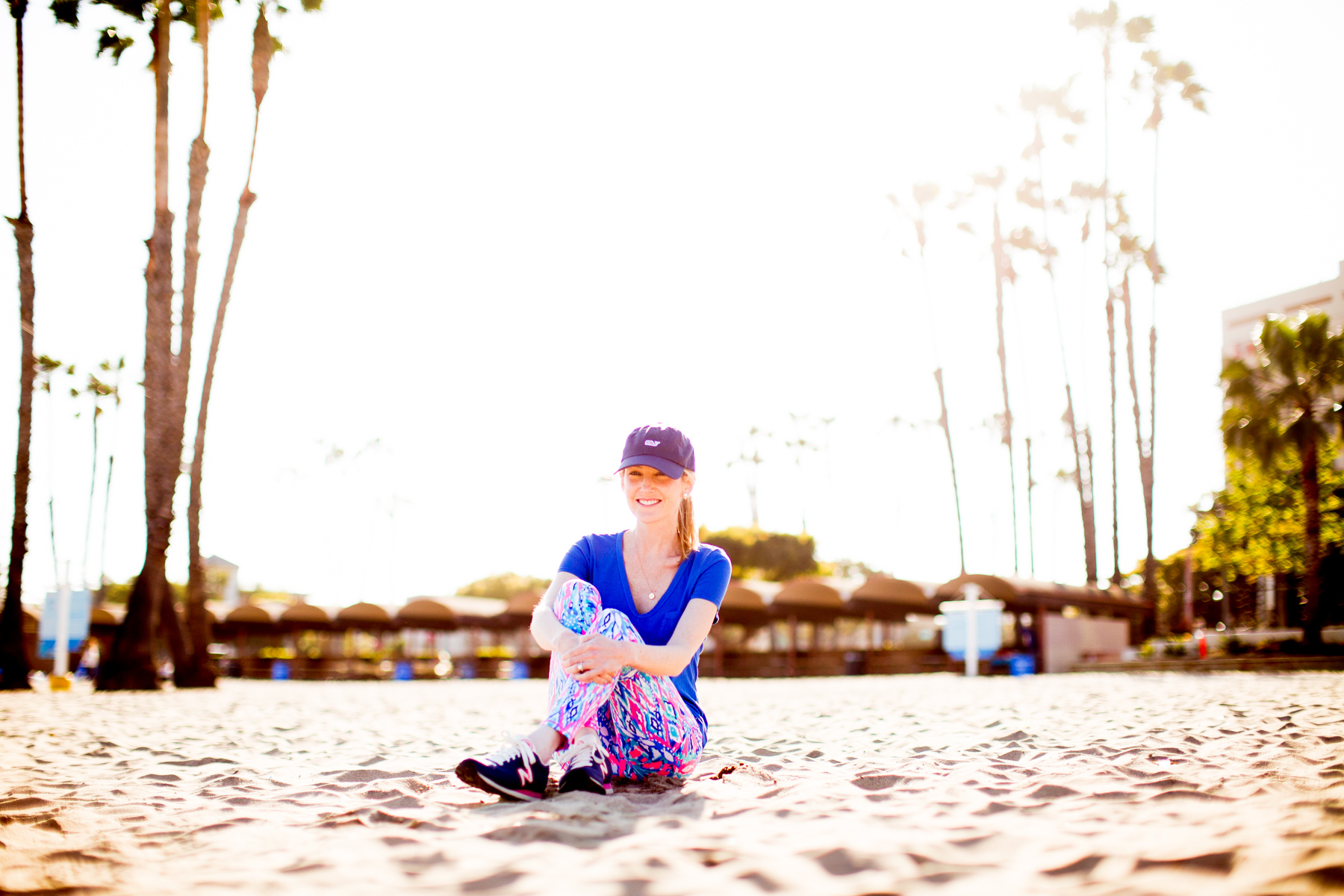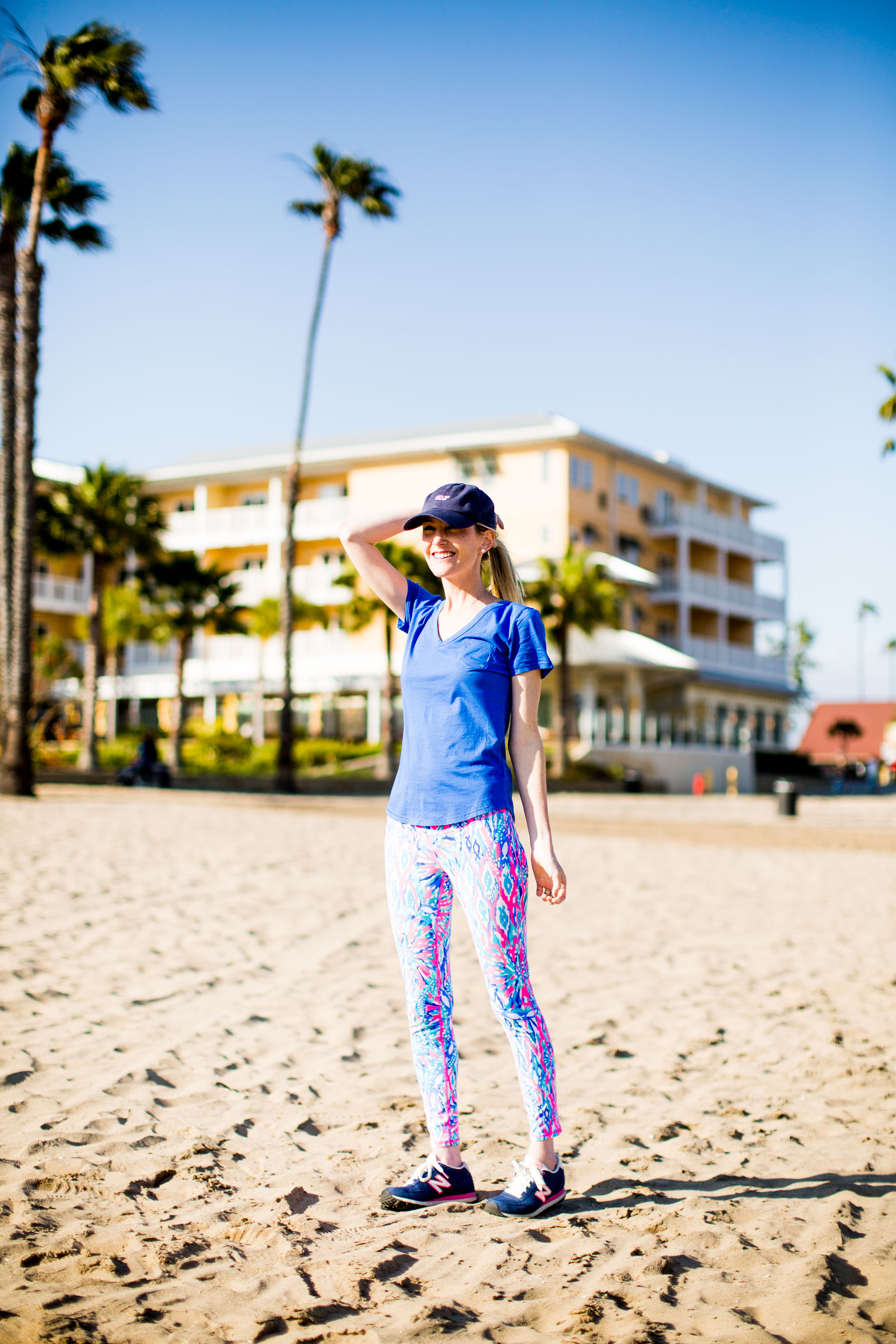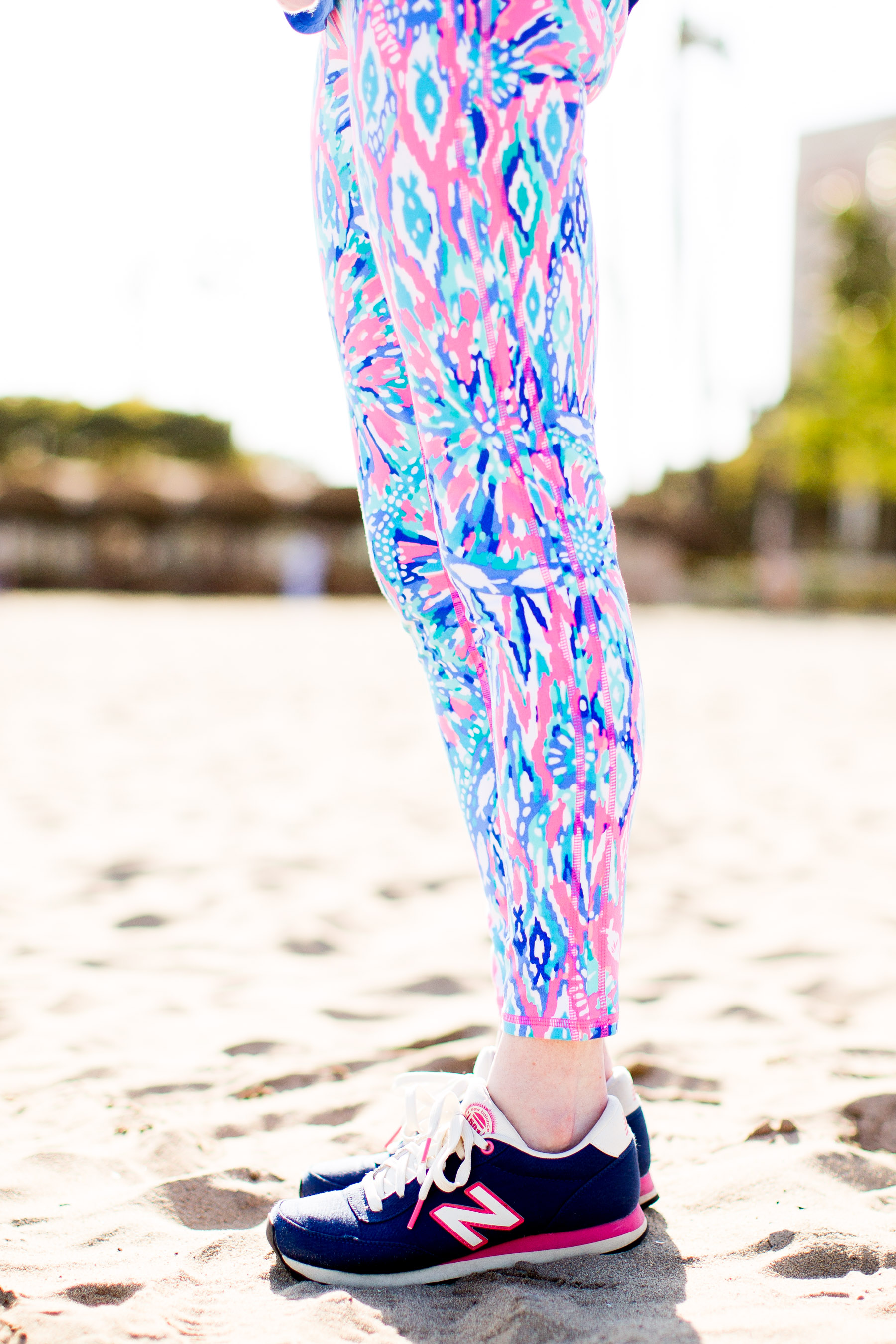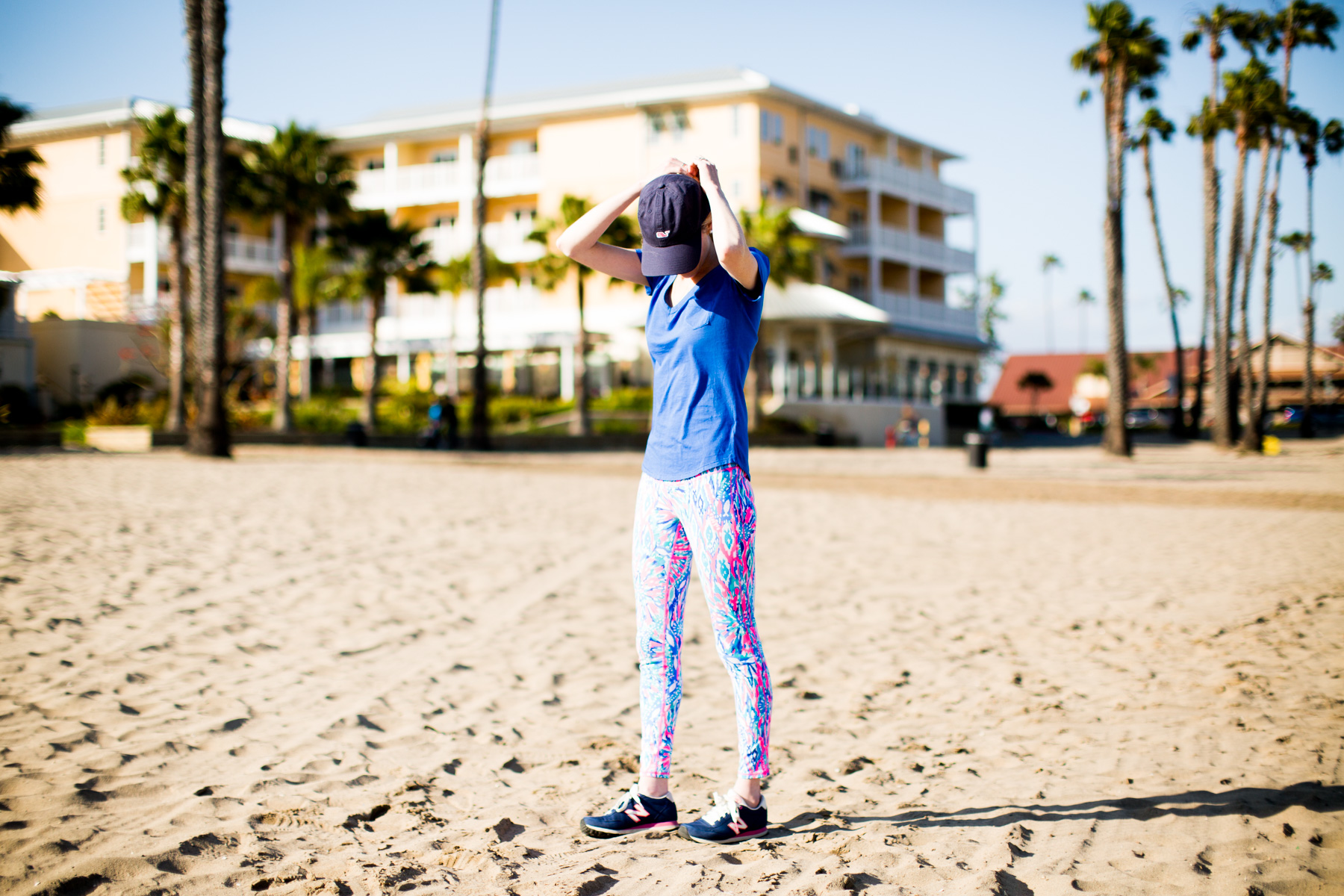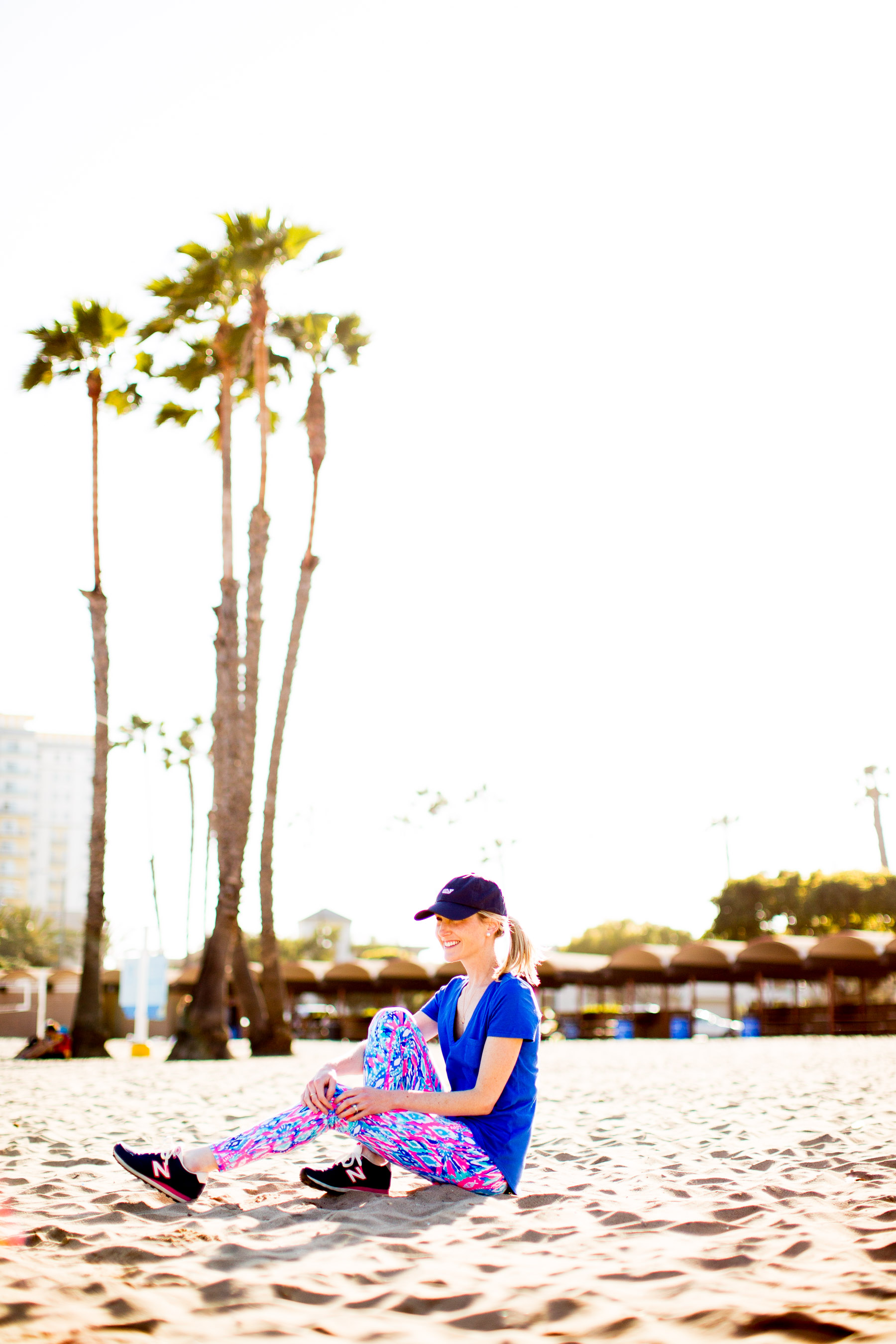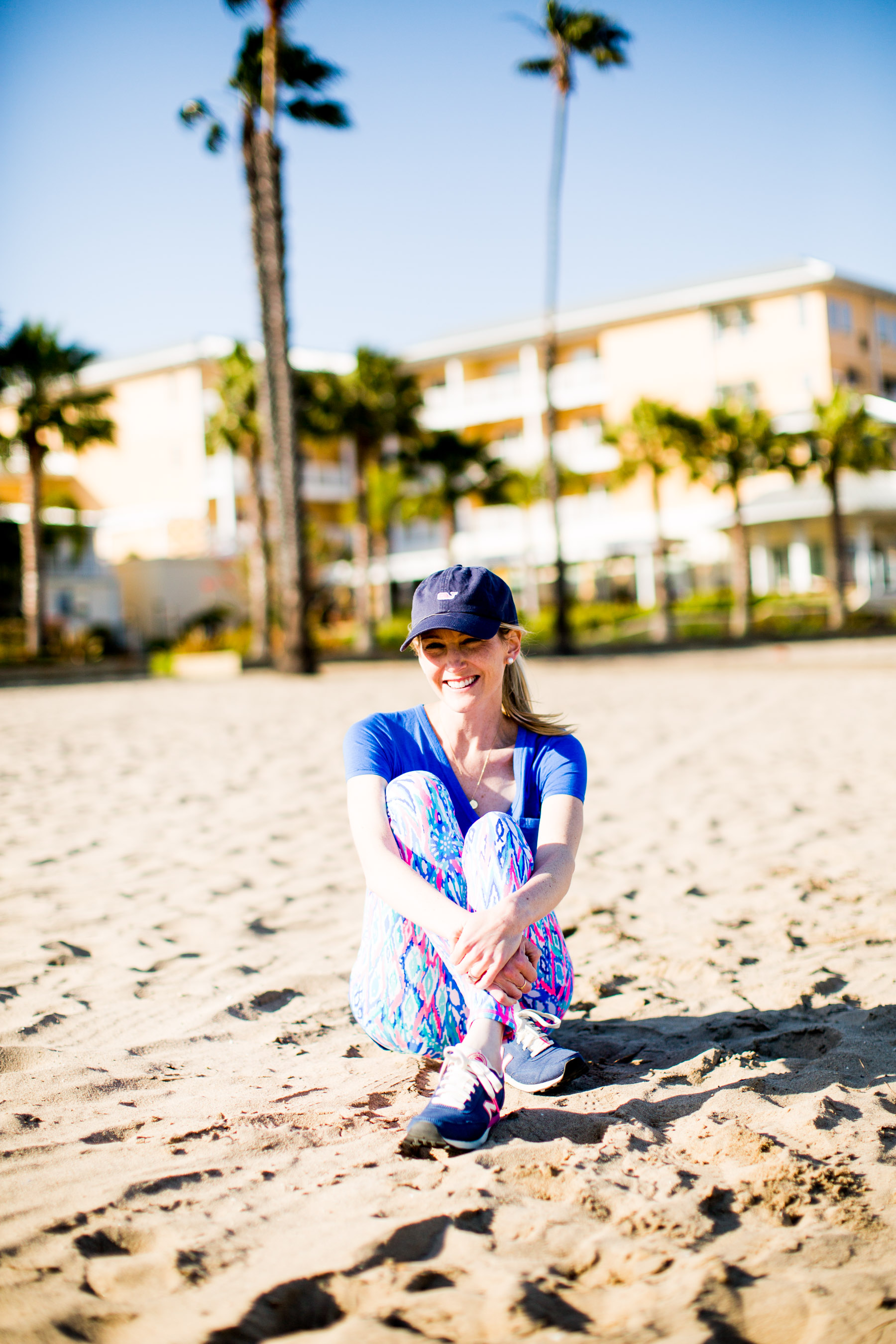 Shop the post:
Lilly Pulitzer Luxletic Legging (Cropped version here / Solid version here — And shop the whole Luxletic line here. If what you're looking for is sold out, try Zappos!) / Similar Blue Tee / Vineyard Vines Hat / Similar New Balance Sneakers here, here and here