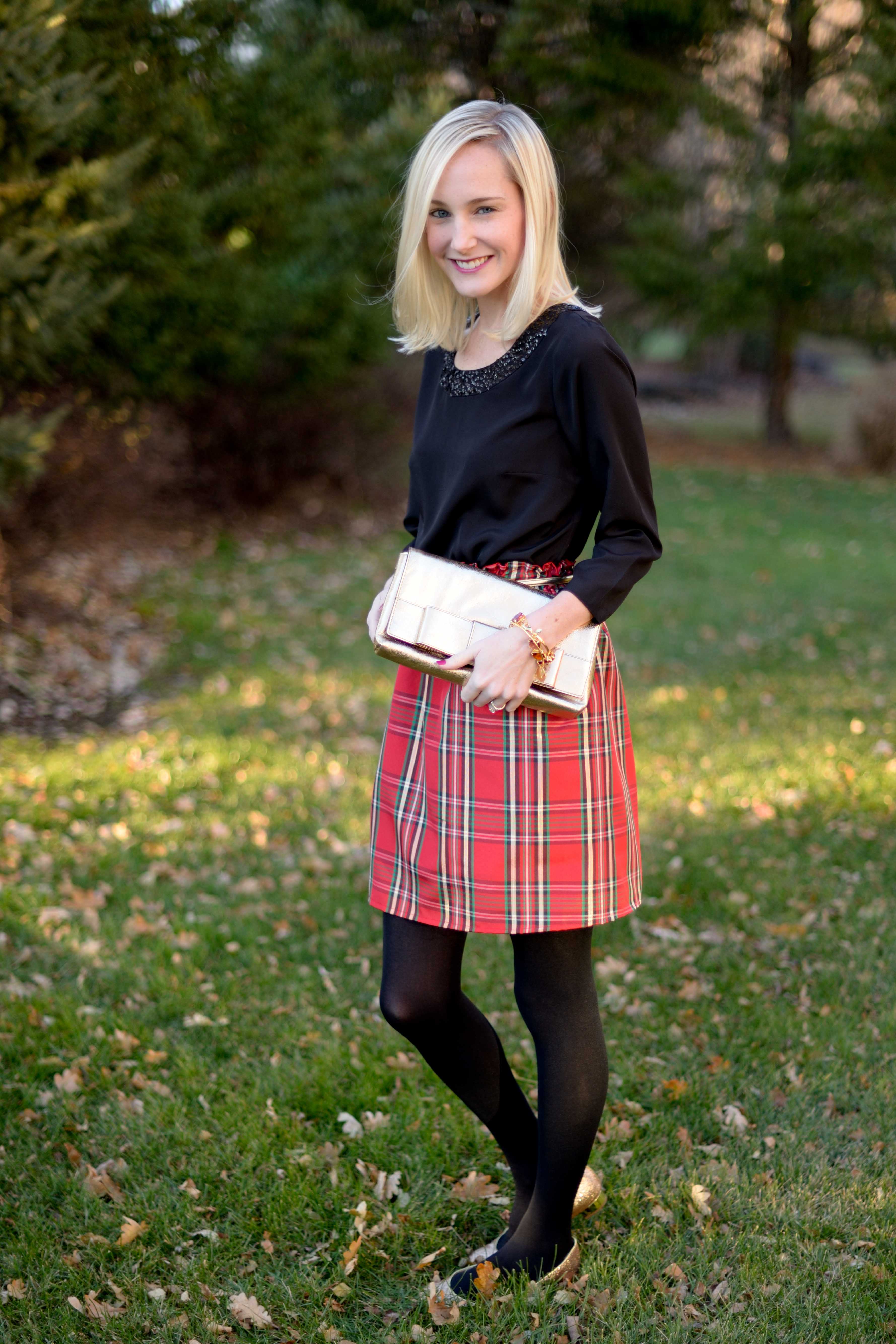 A couple of months ago, I met up with Justice, owner of the adorable Preppy Pink Shop, for coffee in Hoboken. I kid you not: I think we stayed in the coffee shop for two hours, just chatting. I admire her so much.
Skirt: Preppy Pink Shop (c/o) / Top: J.Crew Factory / Belt: Lilly Pulitzer (Sold out–clearly a favorite during the holiday season!), but loving this gold bow belt from Target! More options: one, two, three, and four. And dying over this tortoise Kate Spade bow belt. (Swoon.) Skinnier bow belts in black, white and pink, too! / Bracelets: Julie Vos via Tuckernuck (c/o), C.Wonder (On sale!), and Kate Spade (Take 25 percent off with code "GIFT") / Tights: HUE / Flats: J.Crew (Sold out), same style in patent, metallic and leopard (30 percent off with code "HOLIDAY") / Clutch: Kate Spade (Sold out), but similar here and loving this K.S. bow clutch! / Earrings: J.Crew (30 percent off with code "HOLIDAY"), less expensive version here (50 percent off everything + free shipping on orders $50 and over with code "HOLIDAY50")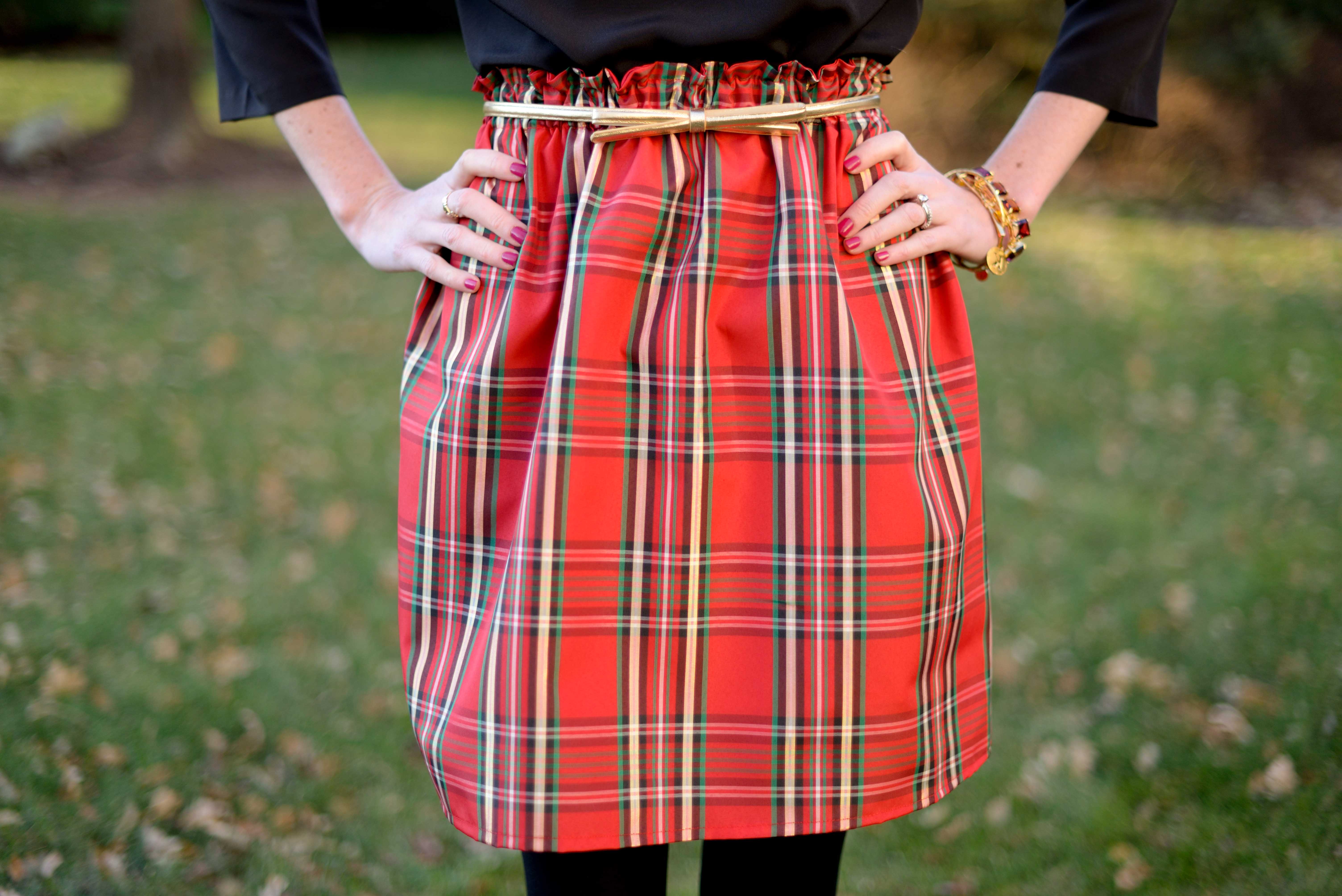 First of all, Justice is a Jersey girl. (Woo!) She's also incredibly talented. Hello? All of her skirts are handmade. Amazing, right?! She's also a fabulous multi-tasker. Not only does she manage her own clothing store, she also teaches music at a public school and runs her own music studio. Finally, she's super sweet and fun to hang out with! (Don't you just love people who you immediately connect with?)
Justice recently launched her brand new website, so be sure to check it out. I'm a huge fan!
(Oh! And my apologies for the blurry photos as of late. Just got a new lens that opens to f/1.4, and we've been a bit too overzealous with it. Normal quality to resume shortly, hehe. ;))