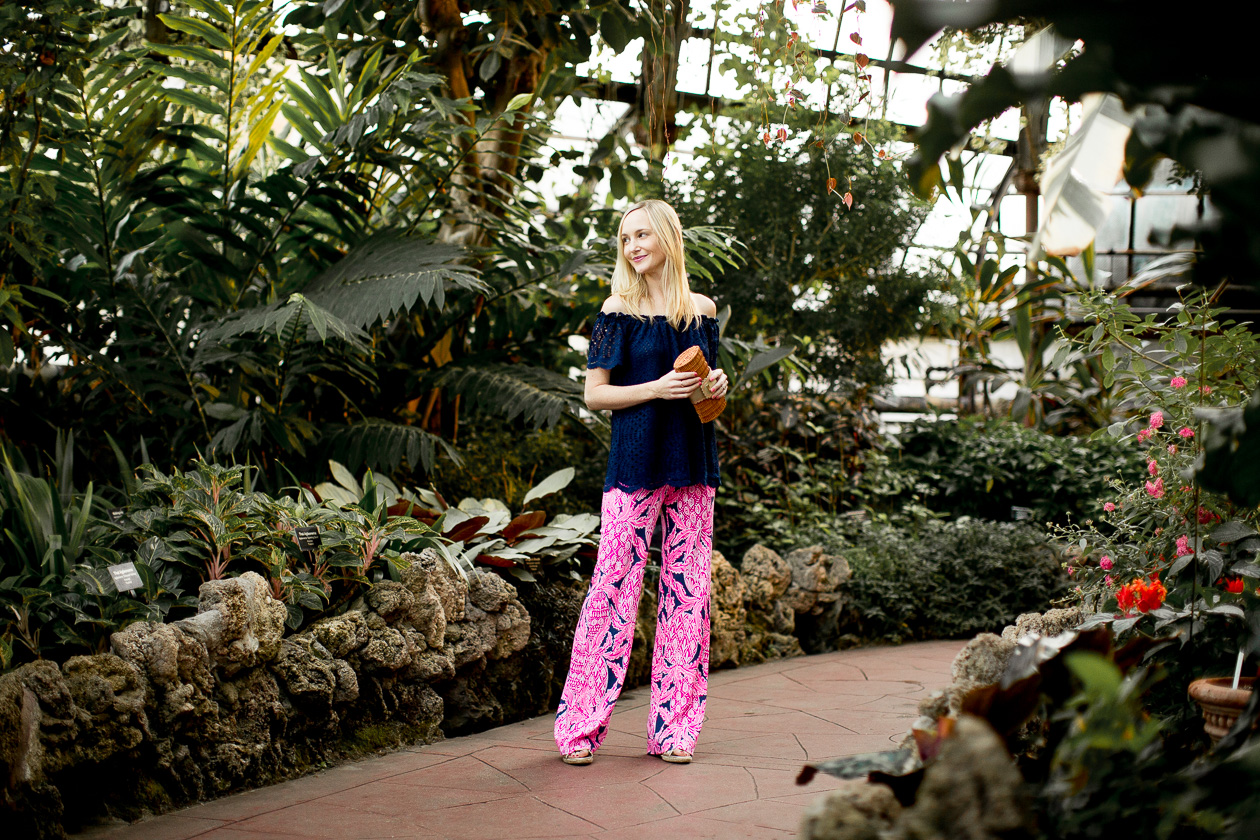 Lilly Pulitzer Pants (these are my new obsession, and lots of prints are currently part of the After Party Sale!), Off-the-Shoulder Top (Part of the sale in white and pink!) and Baby Shift (Shop the little girls' sale section here. Last day!) / Jack Rogers Sandals c/o (Exact style here, here, here and here.) / Vineyard Vines Clutch c/o (Super similar here, on sale!)
Update:
The top that I'm wearing in this post was just added to the sale (in white and pink)! :) My pants are also included (in different prints).
How did everyone make out at the Lilly Pulitzer After Party Sale?! I know that shoppers were a bit frustrated with the tech troubles yesterday, but it seems like everyone was eventually able to get onto the site and shop… which was the end goal, right?! :) And I love that there's still a ton of amazing merchandise available. Two other sites that are also offering big savings on Lilly right now are Zappos and its little sister, 6pm.com. I was really impressed with their competitive pricing as well as their selection!
In case you're wondering, I picked up this silk top, these pants (THE BEST — wearing them in today's post), this no-iron Elsa, and this lace top for my upcoming trips to Charleston (late February) and L.A. (April). I almost bought this navy blue dress, but I find myself wearing dresses less and less as a new mom, so decided against it in the end. Did you guys score anything you're excited about?! At various points today, I'll be checking in and updating this post with any important information about the last day of the sale. You can also follow along on my Facebook page!
But back to real life, bullet point-style. :)